Fulfill All Your Holographic Dreams With This DIY New Year's Eve Outfit
Dec 24, 2016
Listen up, everyone — I've got a secret to share. You can turn any garment into a holographic dream with iridescent cellophane and Heat n Bond. This revelation came to me when I realized that the texture of the cellophane was pretty similar to gold foil, so I figured, why not give it a try! My inspiration for this NYE outfit came from fashion designer Ashish, who created this amazing cotton candy, holographic-inspired sweat suit set. I knew my method of holographic application would be no bueno for sweatpants, so I made my DIY a bit classier with a structured blazer and suit pants. If you're asking us, we think the best way to ring in the new year is to celebrate your inner nasty woman by wearing this holographic pant suit :)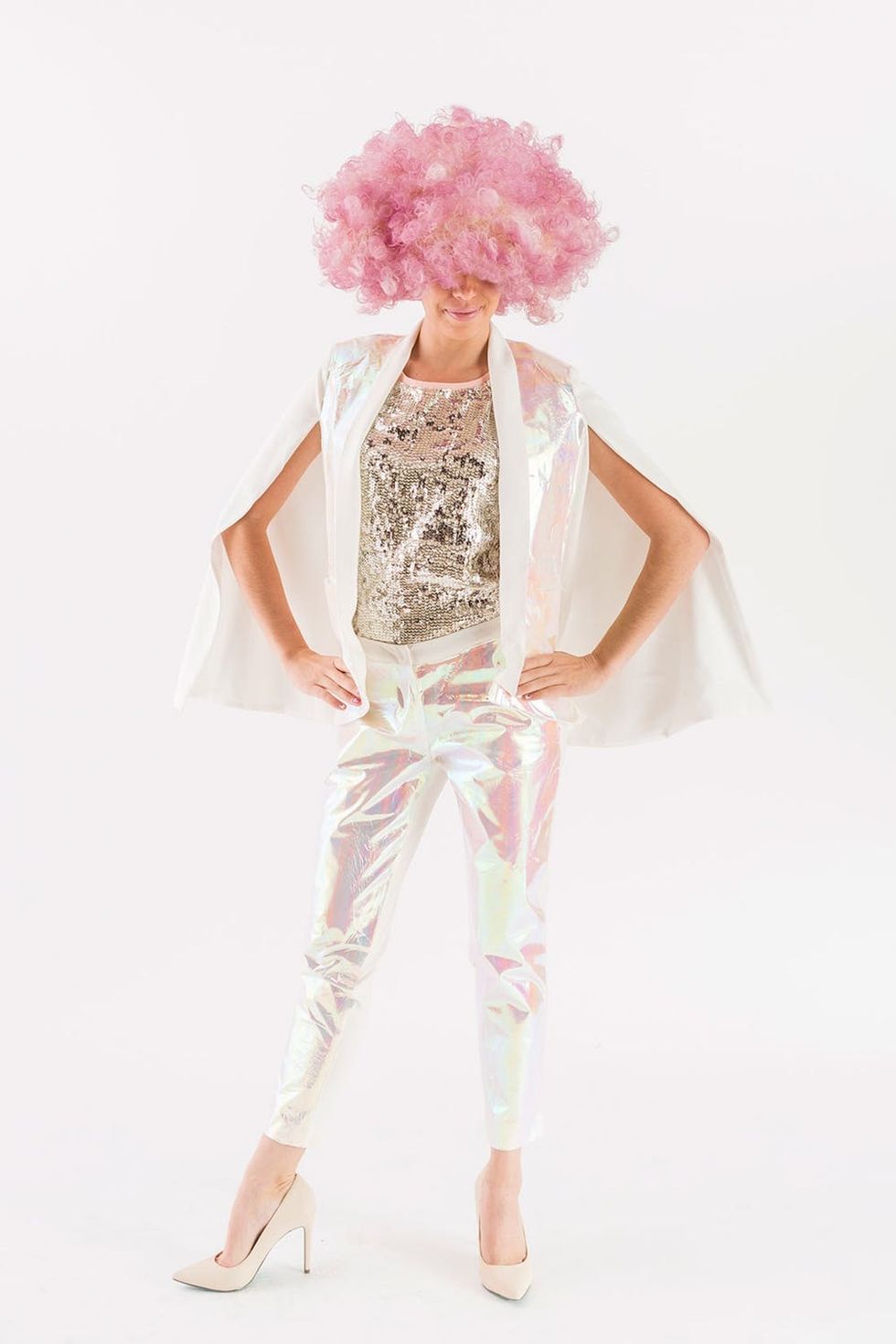 ---
Materials + Tools: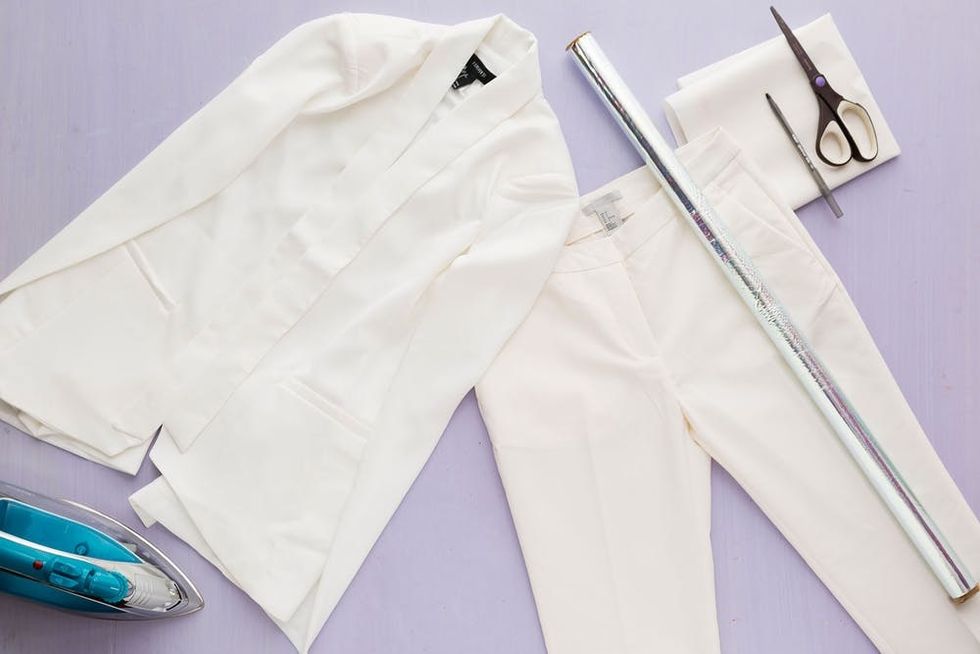 Instructions:
Trace article of clothing onto the paper side of the Heat n Bond.
Cut out the Heat n Bond and iron onto the garment.
Peel off the paper and iron on the cellophane. Cover the cellophane with a cloth napkin or parchment paper when ironing.
Use scissors to trim the cellophane that isn't ironed on and cut open pockets or button holes.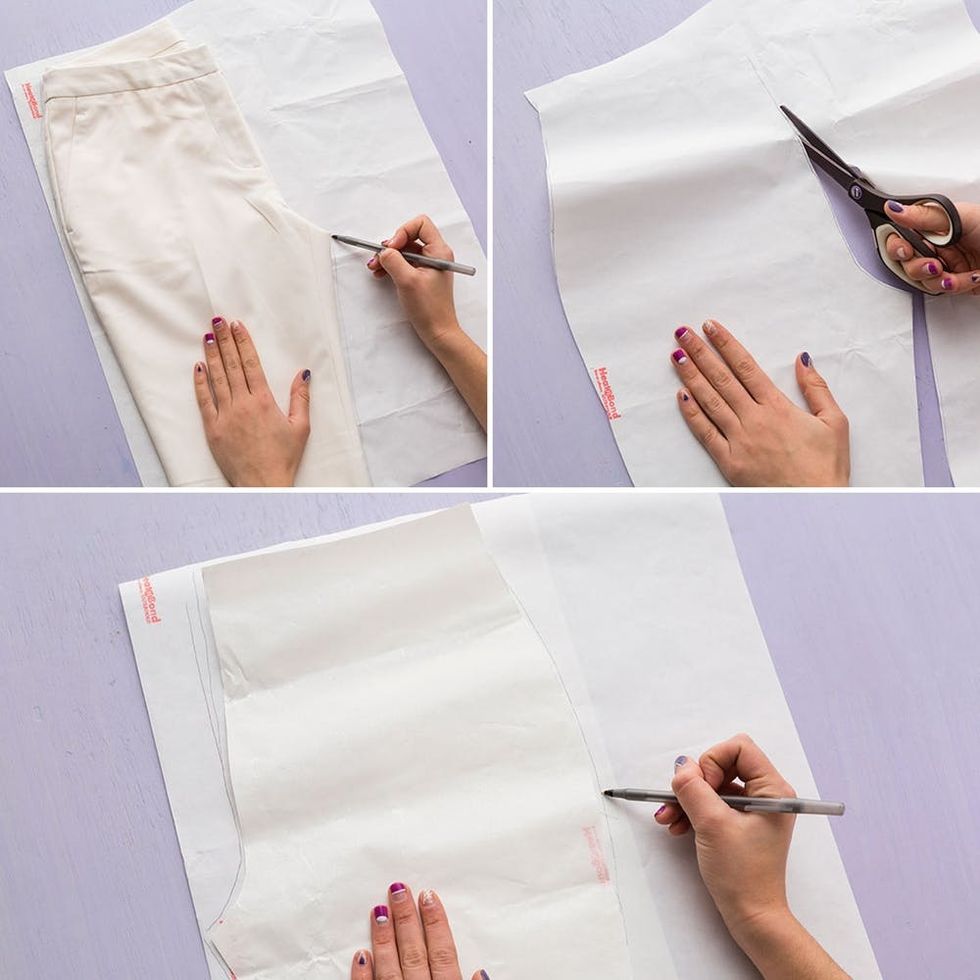 Fold one pant leg inside the other to create a tracing pattern for the front section of the pants. Trace onto the paper side of the Heat n Bond, then cut out. Flip the cutout piece and trace onto the paper side of the Heat n Bond.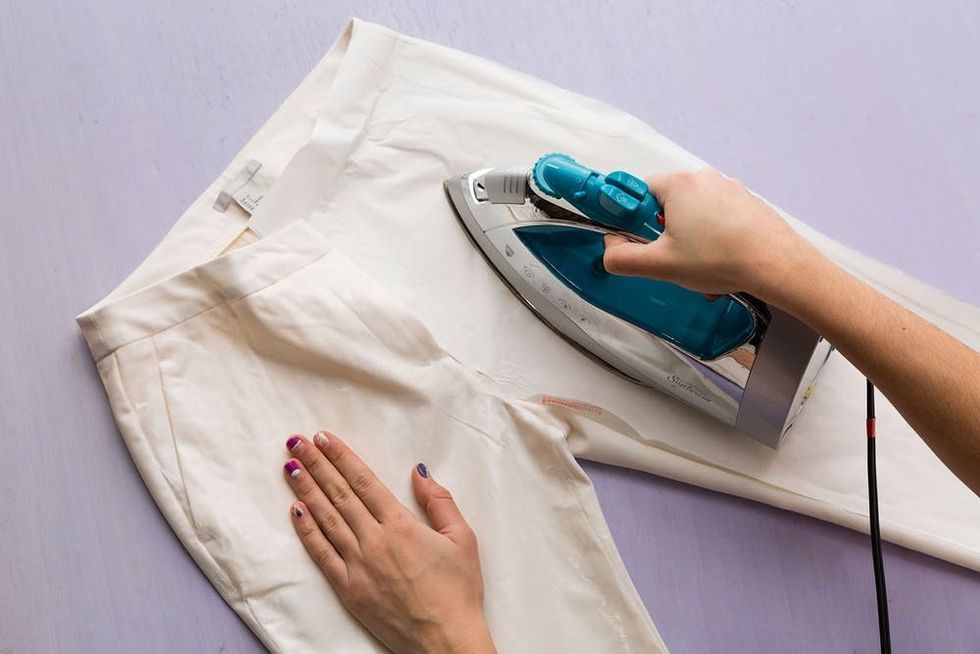 Iron both pieces of Heat n Bond to their designated pant leg.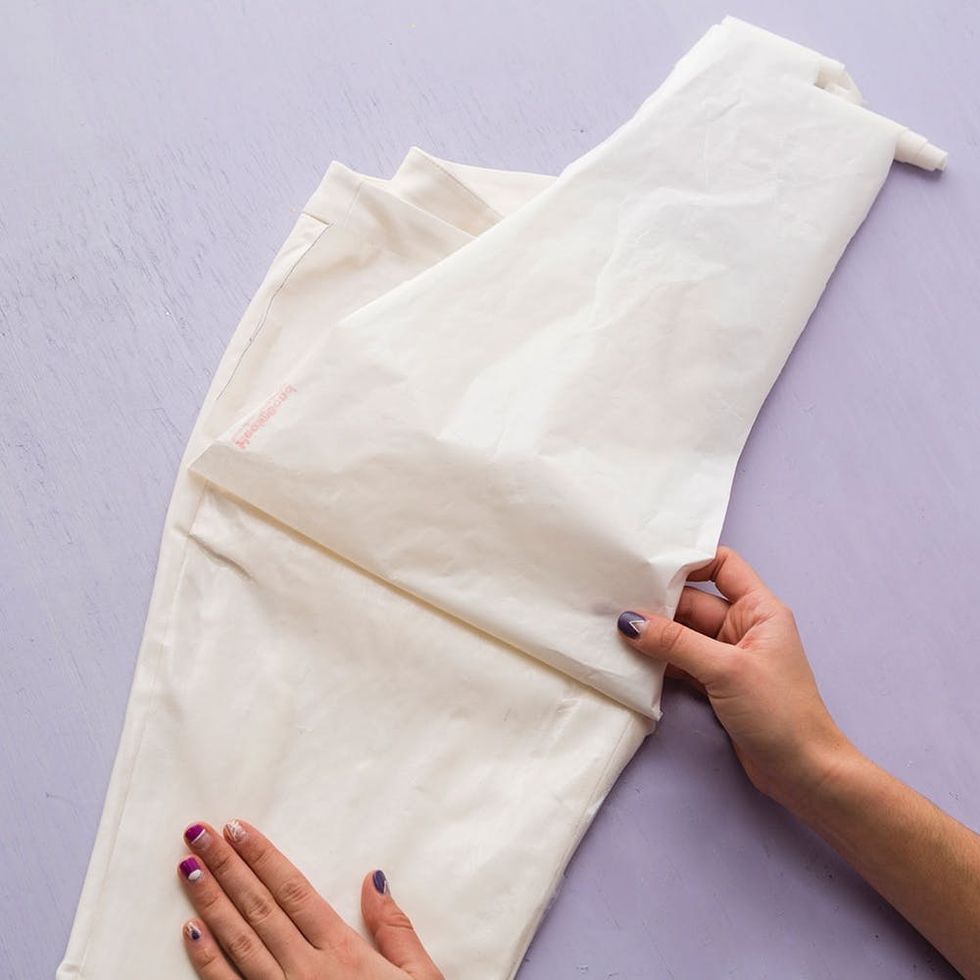 Peel off the paper from the Heat n bond. Use this paper as a guide to cut out how much cellophane you will need for each leg.
Iron the cellophane on top of the Heat n Bond. Cover the cellophane with a cotton napkin or parchment paper when ironing. If the iron touches the cellophane, it will immediately melt!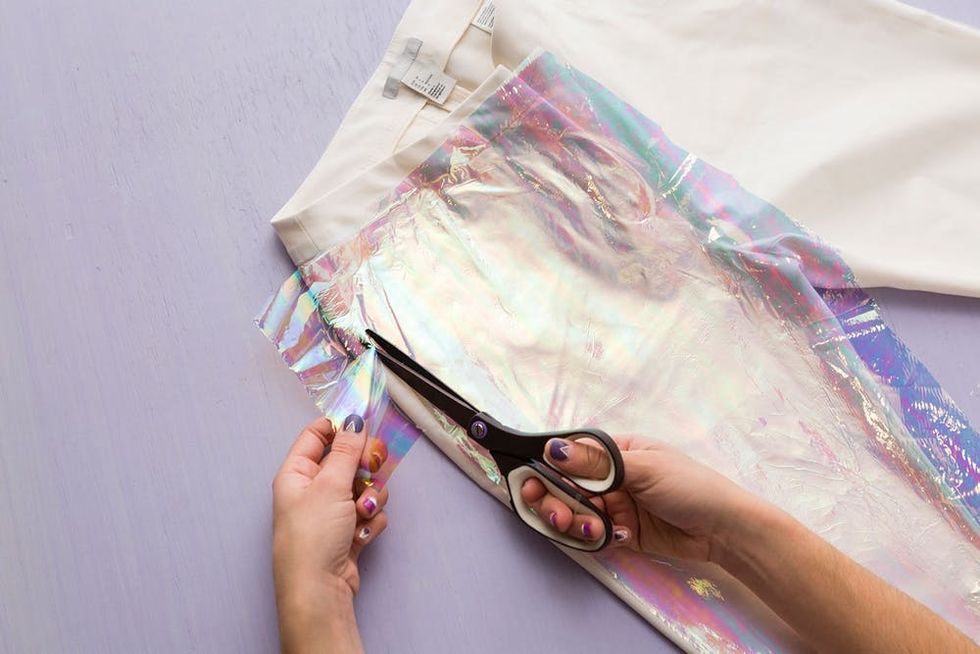 Cut away the extra cellophane, and then cover with the napkin and iron down the edges one last time.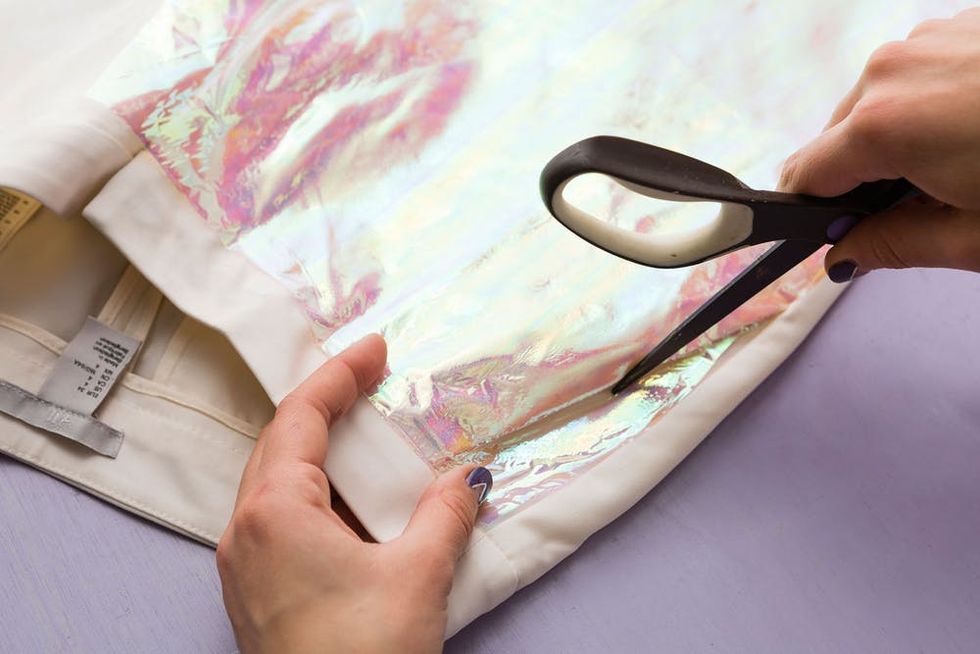 Use your scissors to cut open any pockets or button holes that have been ironed over.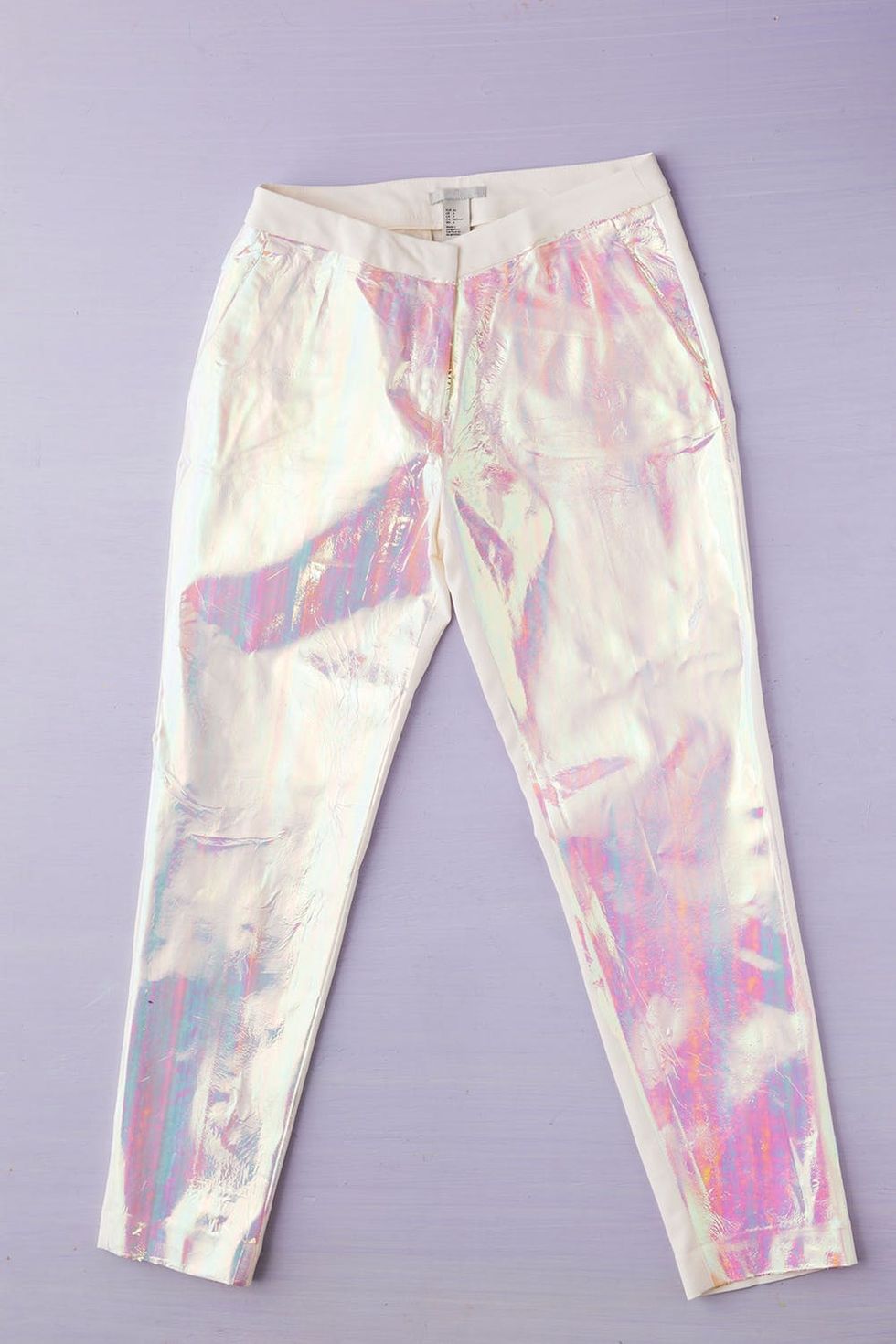 Holographic pants FTW! I am in love <3 <3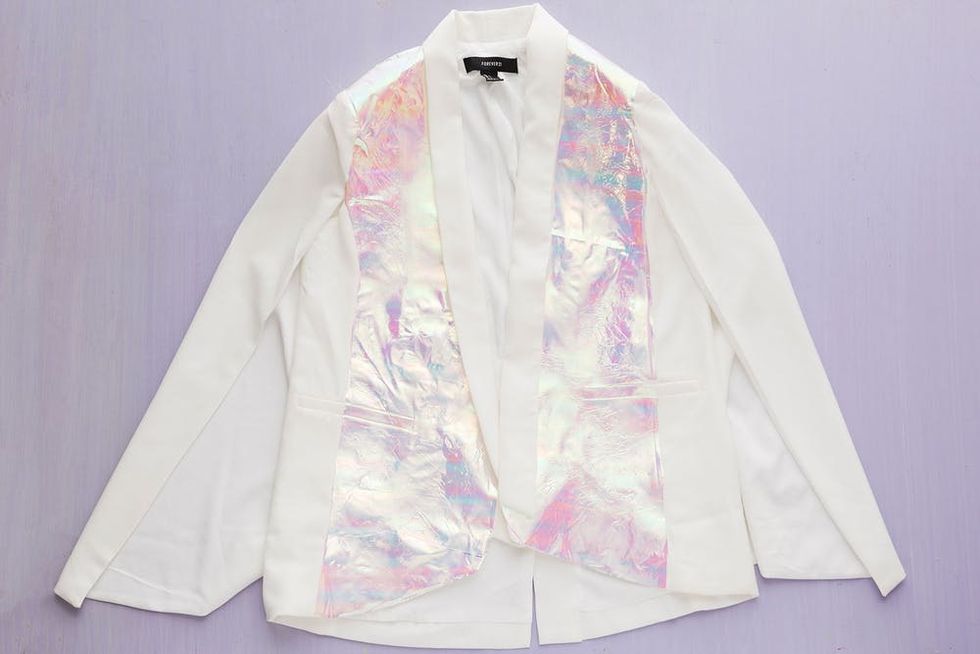 Repeat the same process with the blazer. Tracing these panels is a tad more difficult. I suggest cutting a large rectangle and then slowly cutting away edges until you get the correct shape.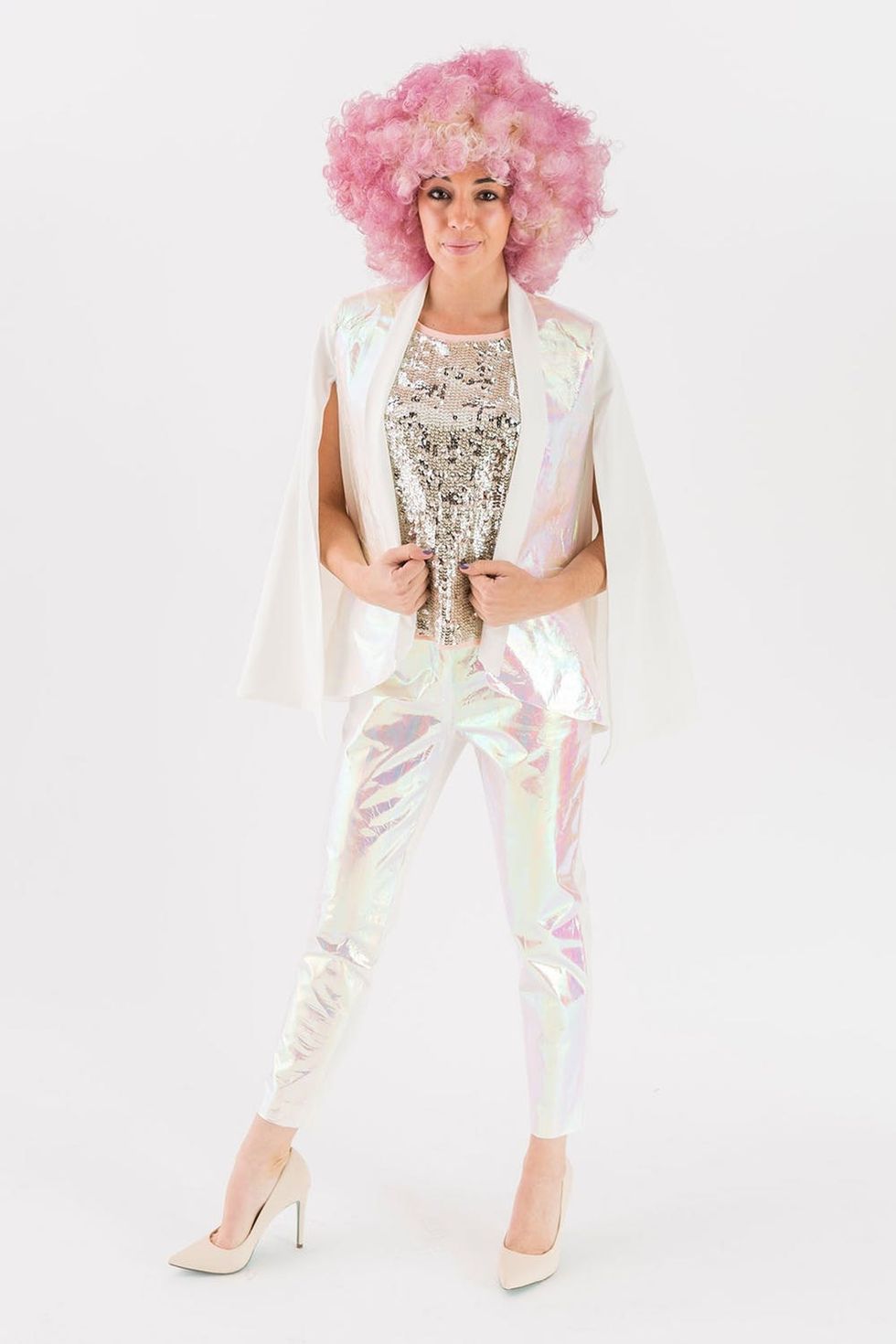 Cotton candy holographic princess. My dreams are coming true.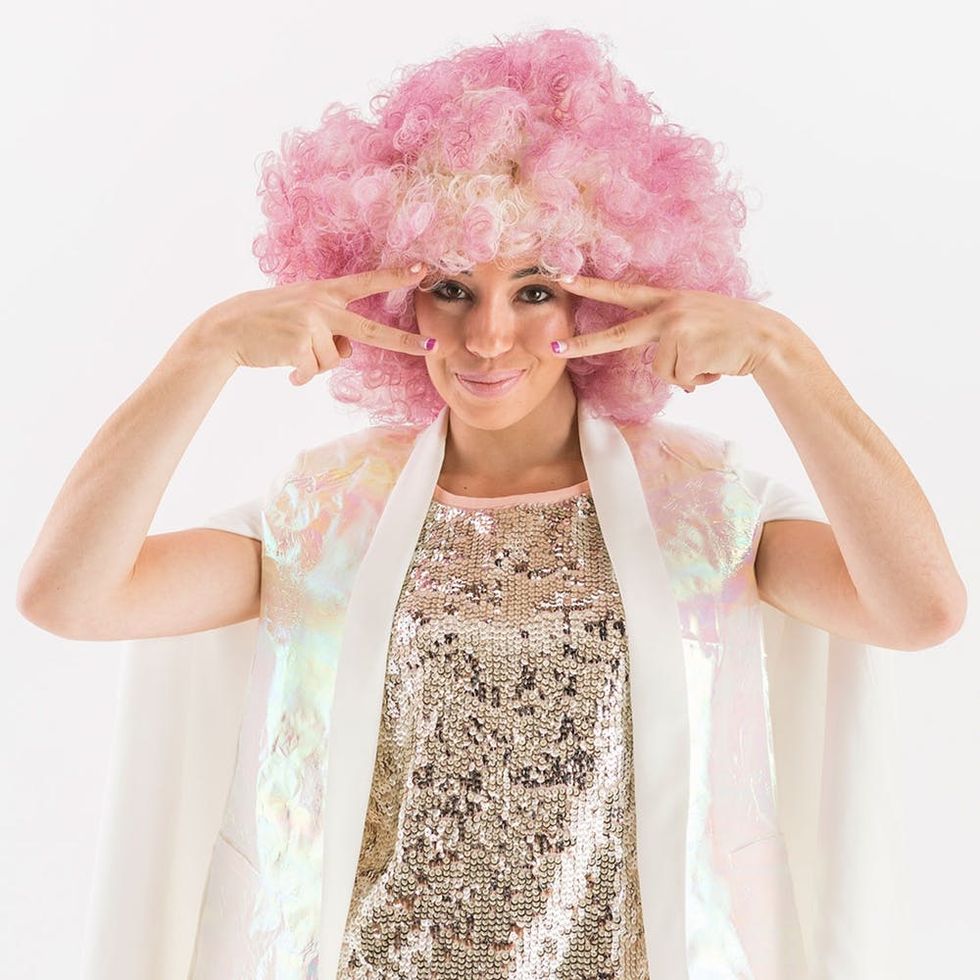 Take your NYE outfit one step further with this crazy afro wig! I spray painted it pink to continue living out my cotton candy fantasies.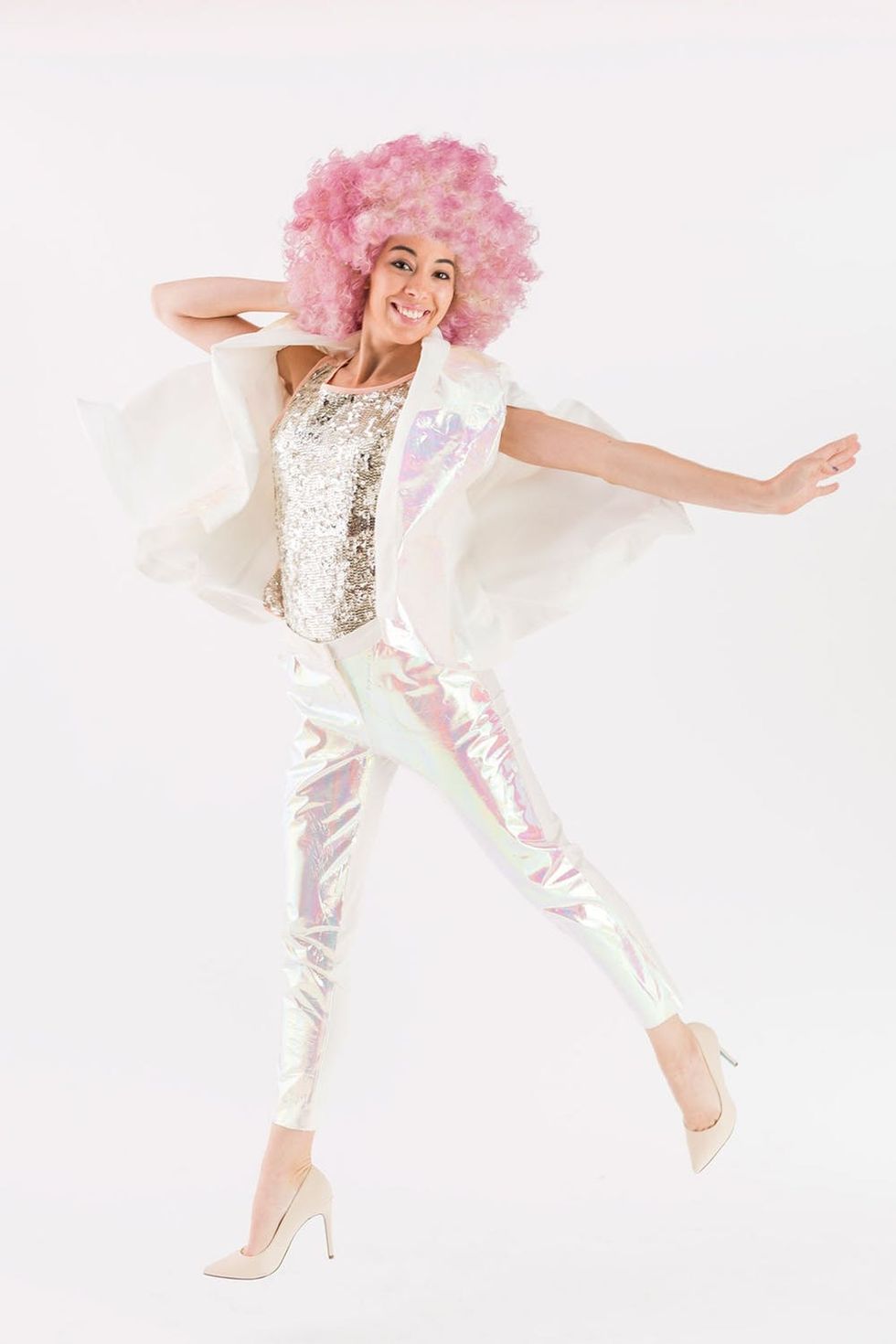 Happy New Year, everyone!
Show us your project by tagging us on Instagram + using hashtag #iamcreative!
DIY Production and Styling: Kelly Bryden
Photography: Brittany Griffin
Brit + Co may at times use affiliate links to promote products sold by others, but always offers genuine editorial recommendations.
Kelly Bryden
Kelly Bryden, an east coast native, is stoked to be a part of the Brit + Co team. Design, DIY, and fashion are her passions. If she isn't crafting you can catch her on the dance floor or wrapped up in aerial silks.