12 DIY Jewelry Gifts Your Friends Will Actually Wear
Dec 15, 2013
Christmas is around the corner and gasp! You need gifts for your gal pals. And you're on a budget. Luckily, we've searched the interwebs high and low and found some of the best jewelry you can DIY that your friends will be proud to wear. Let's start with necklaces!
---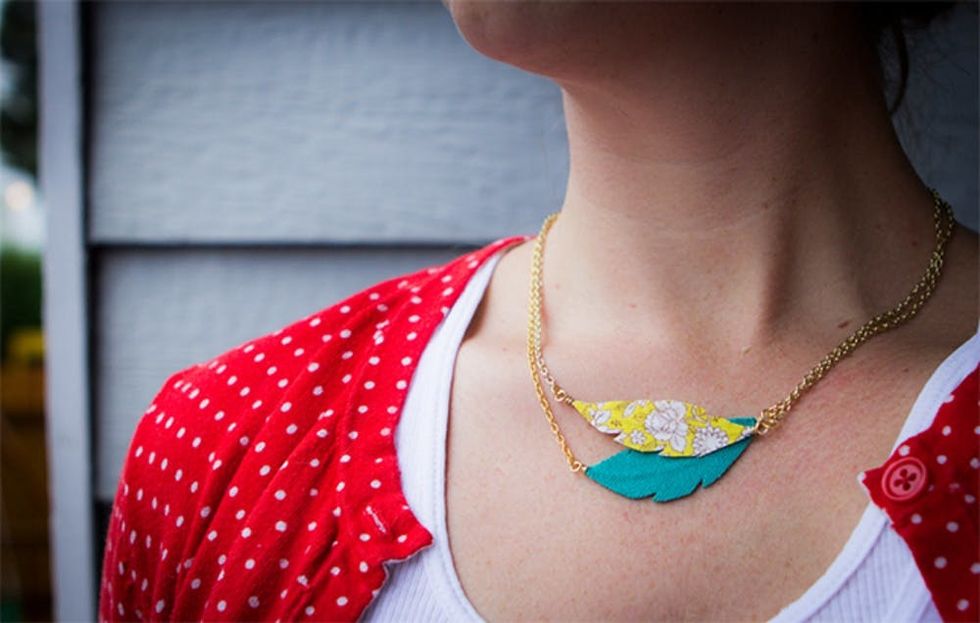 Isn't this necklace just the sweetest thing? We love the use of fabric because you could make so many of these in all sorts of fun colors and patterns. (via A Bit of Sunshine)
We love geometric bead jewelry, and we know your friends will too! This geode bracelet and matching necklace is super simple to make, but don't blame us for your new addiction to polymer clay. (via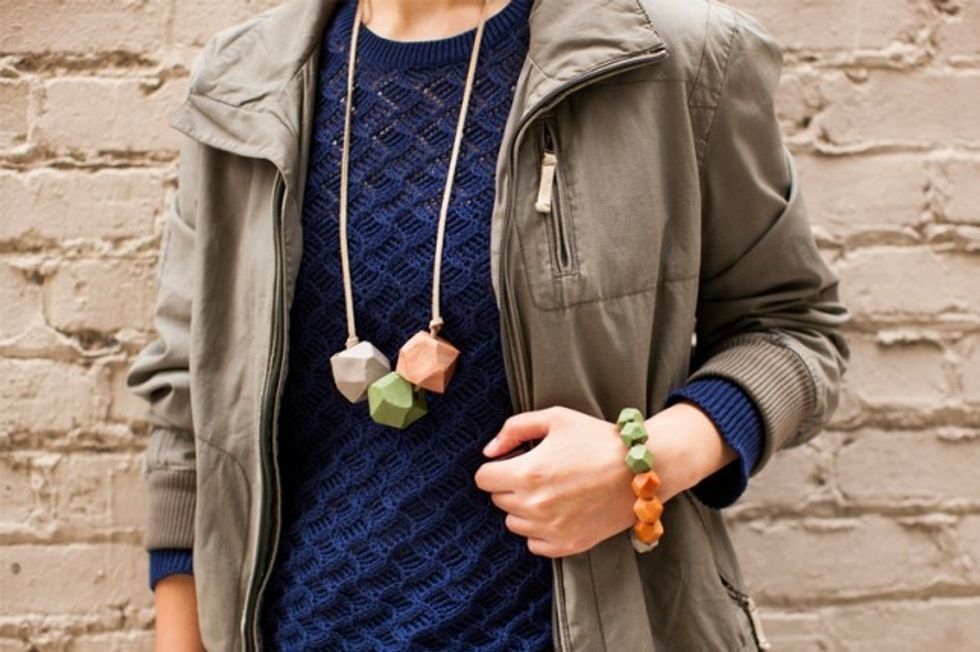 )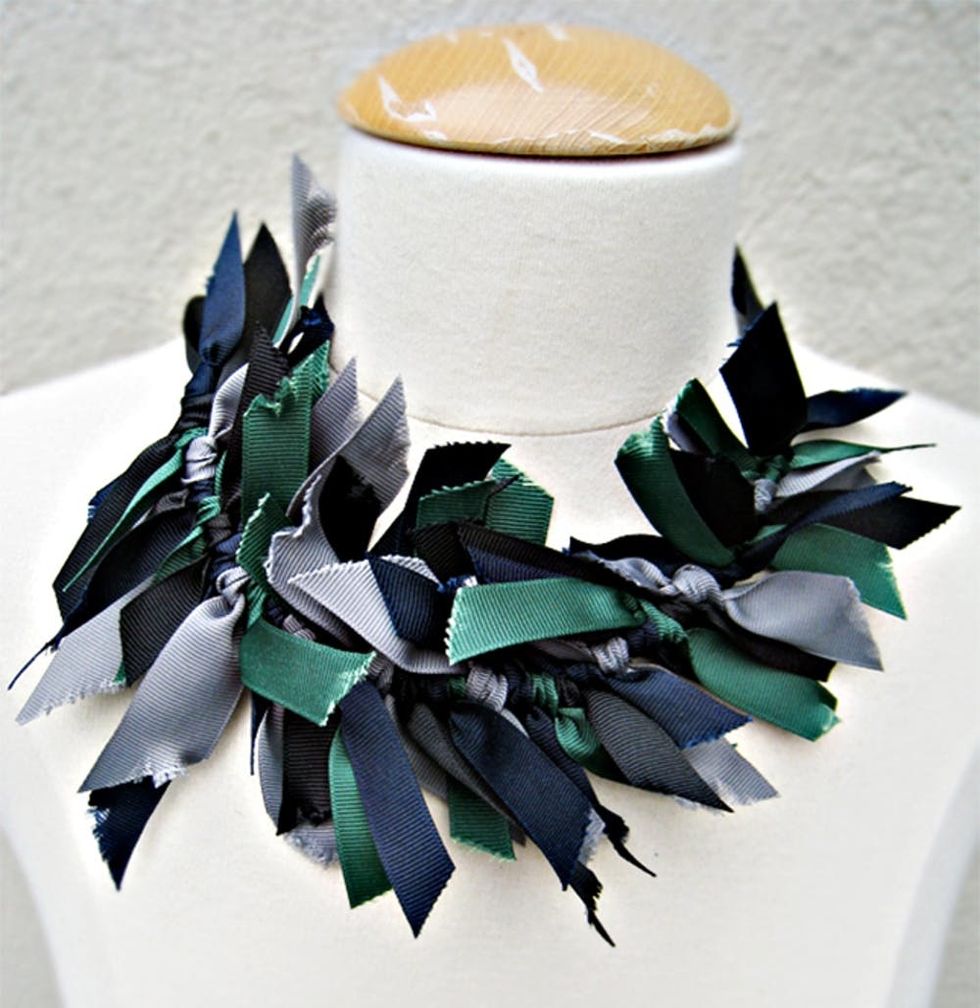 Now this necklace is fun! We're a little bow-crazy here at Brit + Co., so this multi-way bow accessory totally tickles our fancy. Wear it as a long necklace, a collar bone piece, a choker, or even as a belt! Best of all? You don't even need to glue, sew, or clasp anything! (via …love Maegan)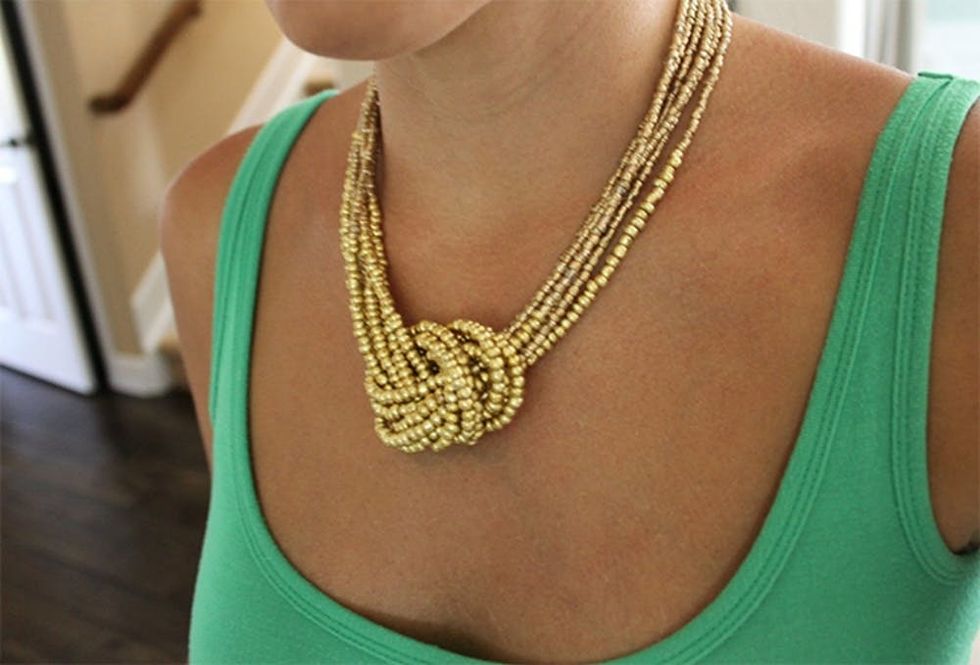 We love the elegance of this beaded golden knot necklace. This one takes a little more patience (and a whole lot of beads), but the result is a stunning gold accessory that can dress up an otherwise casual outfit. (via The Sweet Survival)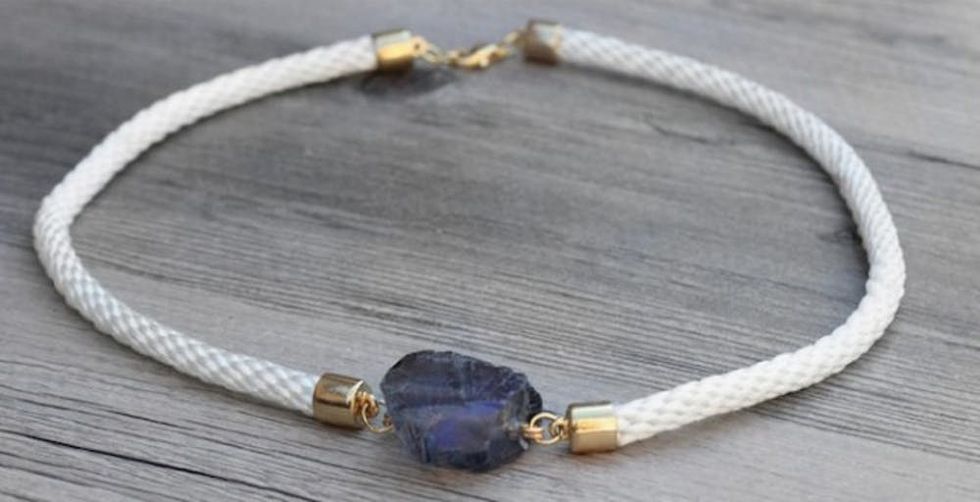 We could totally see ourselves making a few of these, using our friends' favorite colors as gemstones. Like friendship necklaces! It's simple, earthy, and nautical. (via I Spy DIY)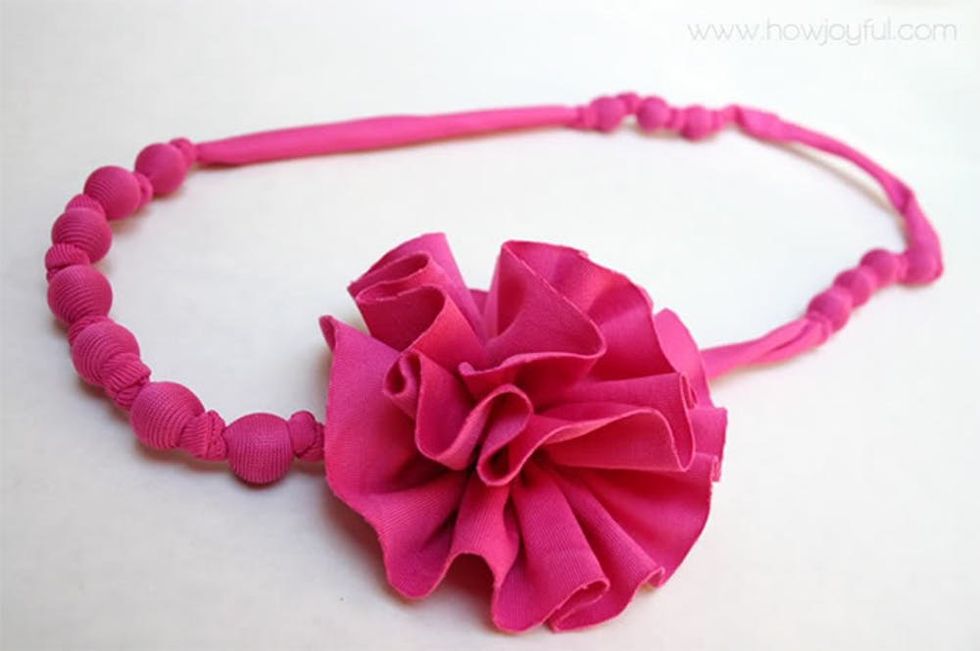 Now, we love Anthropologie, but it's not in our budget to splurge on their gorgeous necklaces for all of our bestest girlfriends. So we were happy when we stumbled across this Anthro-inspired fabric necklace tutorial. Like the feather necklace mentioned above, we're excited by all of the different possibilities we can create with this necklace! (via How Joyful)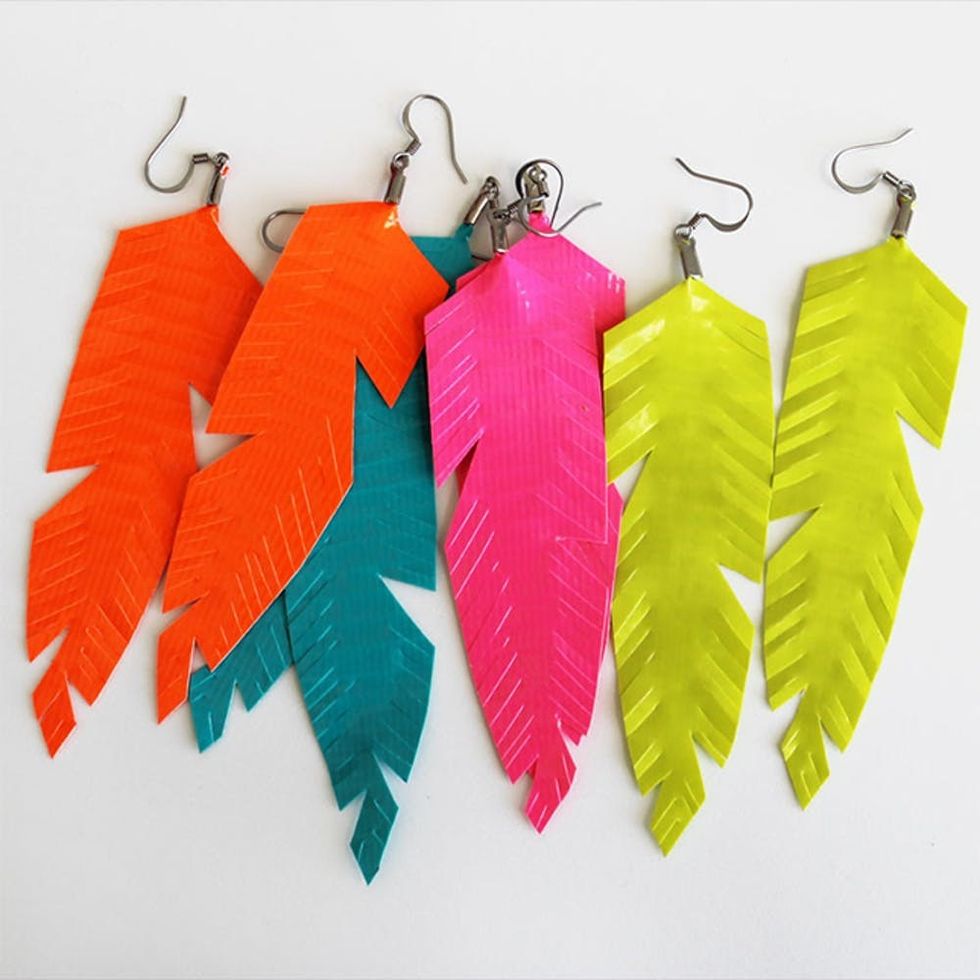 Hello neon! How could your friends not feel inspired and energized wearing these? They're a great way to chase away the winter blues, or spice up a neutral outfit. Plus, we have all the materials you need for them in our handy kit. (via Brit + Co.)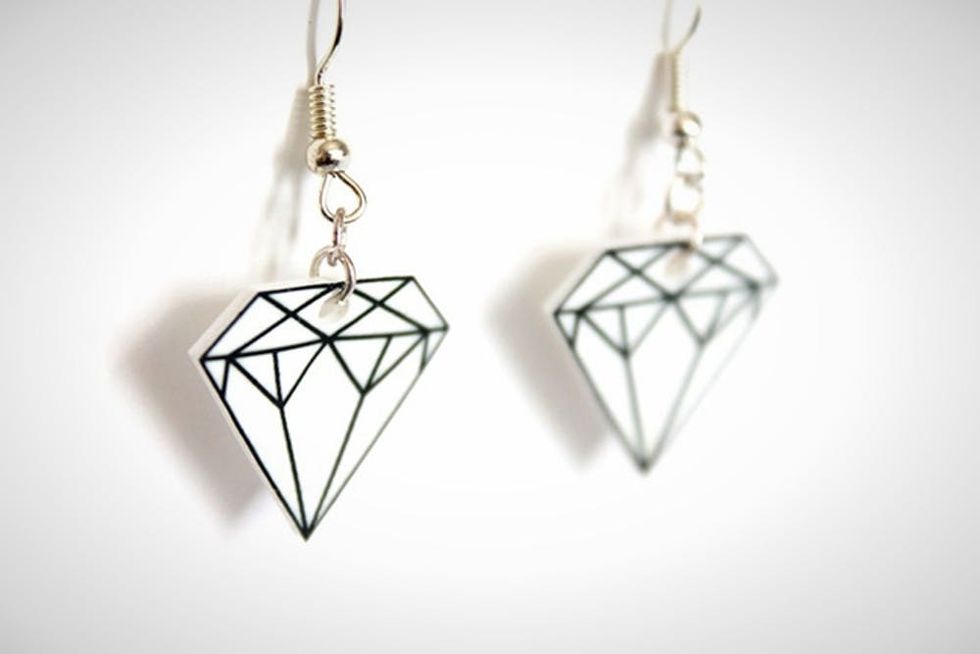 One of the most fun things about growing up in the 90s was making Shrinky Dink jewelry. Of course, we rocked purple kittens, orange butterflies, and pink ice cream cones in those days (okay, maybe we still do…), but Shrinky Dinks have gotten a lot more sophisticated. Did you know you can buy blank Shrinky Dink paper and print your own designs on it? Yay! We like these diamond earrings and matching necklace set. Then you can tell your friends you gave them diamonds for Christmas ;) (via Wrapped Up In Rainbows)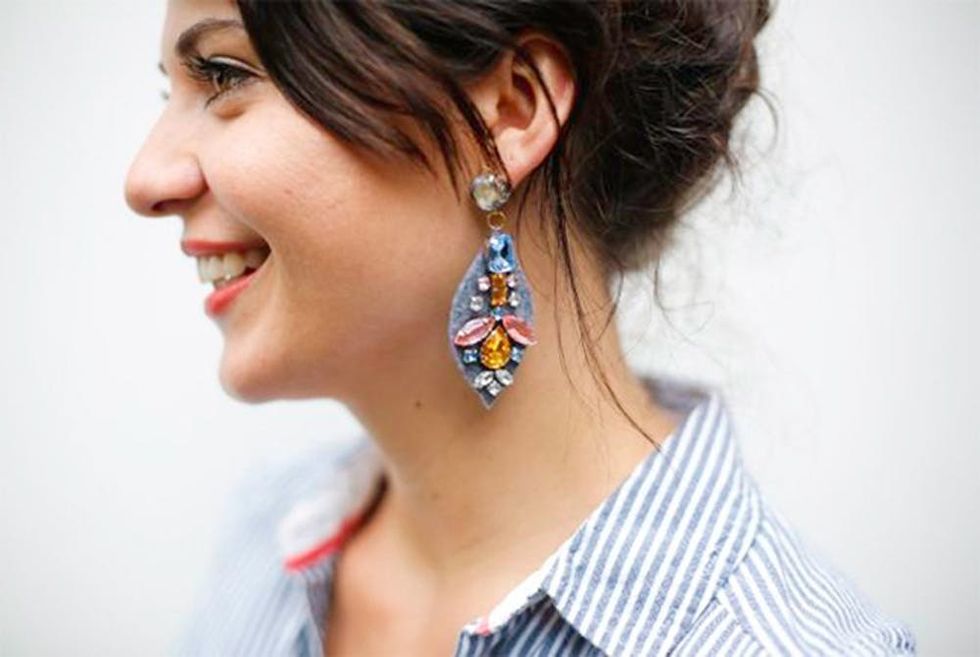 Did your friends fall in love with J.Crew's embroidered jewel earrings? We bet they didn't fall in love with the price tag! You can make your own for much less, and dare we say, we like the DIY version better. (via Short & Sweet)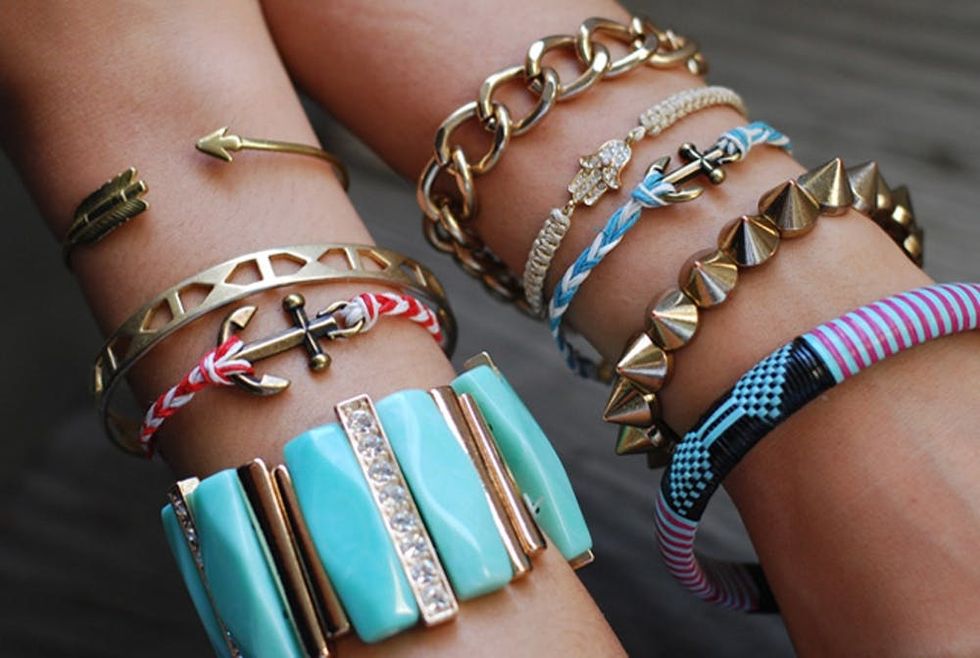 These nautical-inspired rope bracelets remind us of countless beach days with our friends — toes in the sand, a cocktail in one hand, and beach reads you'll never get to because you're too busy catching up on the latest gossip. We think these would be great for our guy friends, too. (via SwellMayde)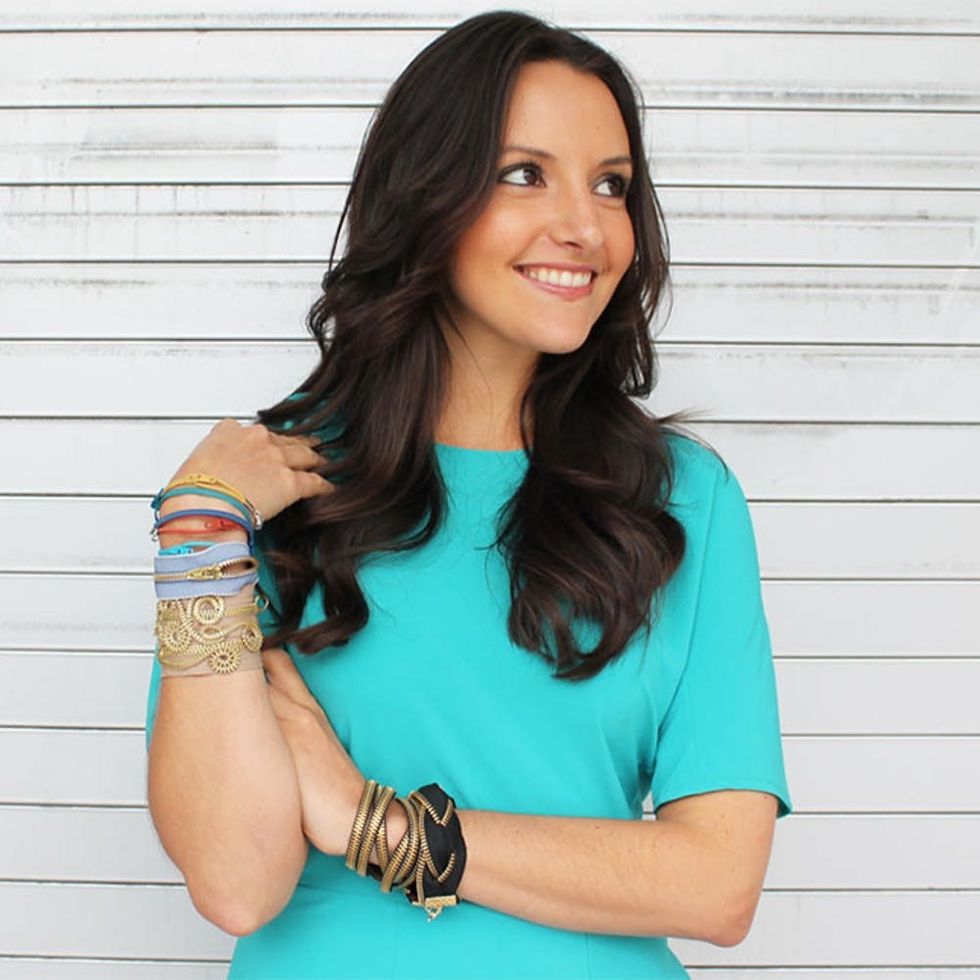 Who says zippers have to be functional? We think they can make pretty friendship bracelets all on their own, and we've got a Brit Kit full of everything you need to make four single zipper bracelets and one braided black brass zipper bracelet. (via Brit + Co.)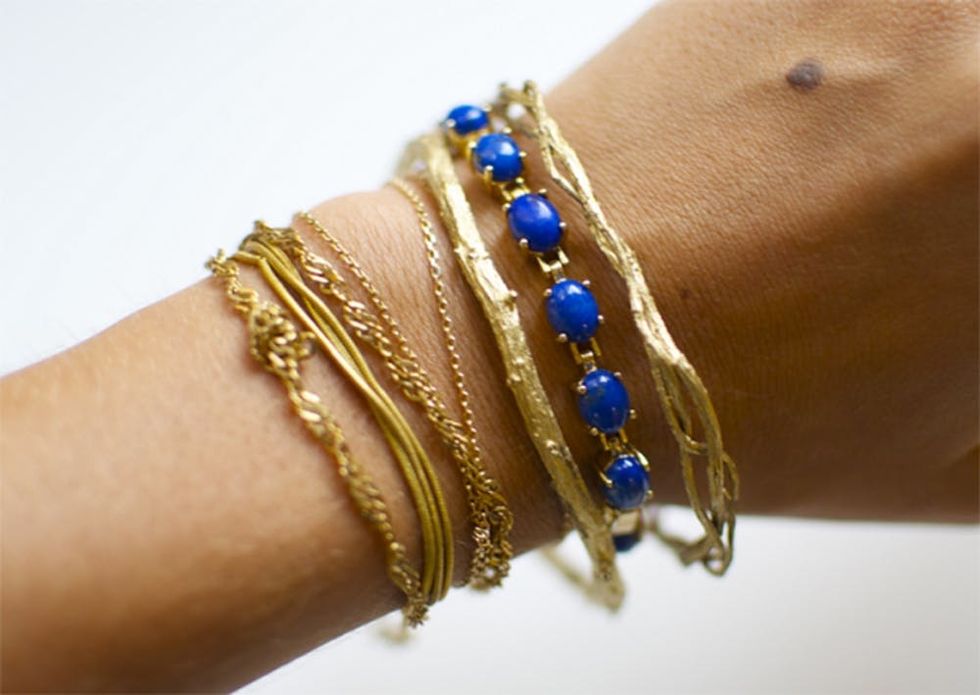 We absolutely love these gold twig bangles. They're very simple to make, so you can create dozens of them in a night. Silver and gold are lovely and classy, but you can use any color spray paint and they'll look just as pretty. (via A Pair & A Spare)
Sami Jensen
Sami Jensen is the blogger and cupcake-soap-maker behind Poor & Pretty. She writes about natural beauty and personal style on a budget, and yummy cupcake recipes.