Has anyone else gotten annoyed over how expensive rugs are?! With home decor trends always changing, it's hard to justify spending big bucks on a piece that could totally clash with next season's look. This week, we created a unicorn rug inspired by cowhide rugs for our little one's bedroom or play den. (Let's be real: An animal skin lying on the floor of a kid's room is kinda hard to explain. The unicorn version is a bit more whimsical.) But if unicorn skin rugs aren't your style, use this hack to create a classic shag alternative. It will take time, but save you big bucks :)
---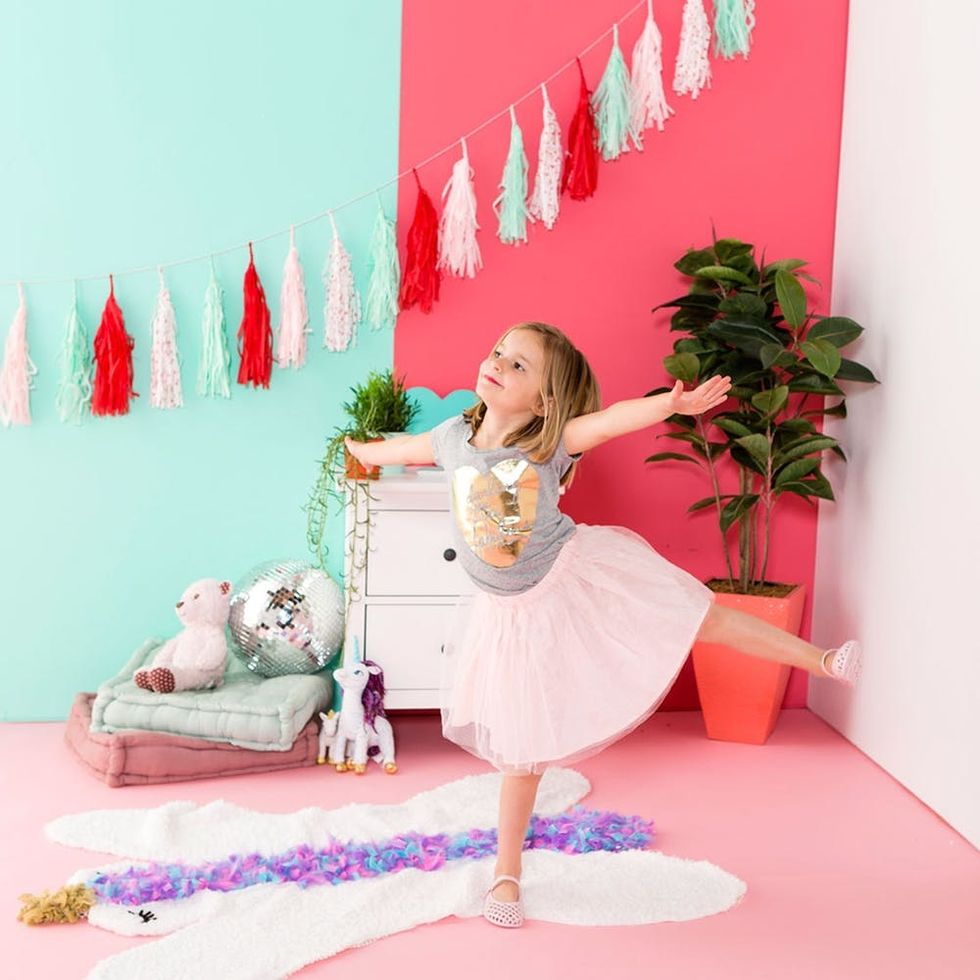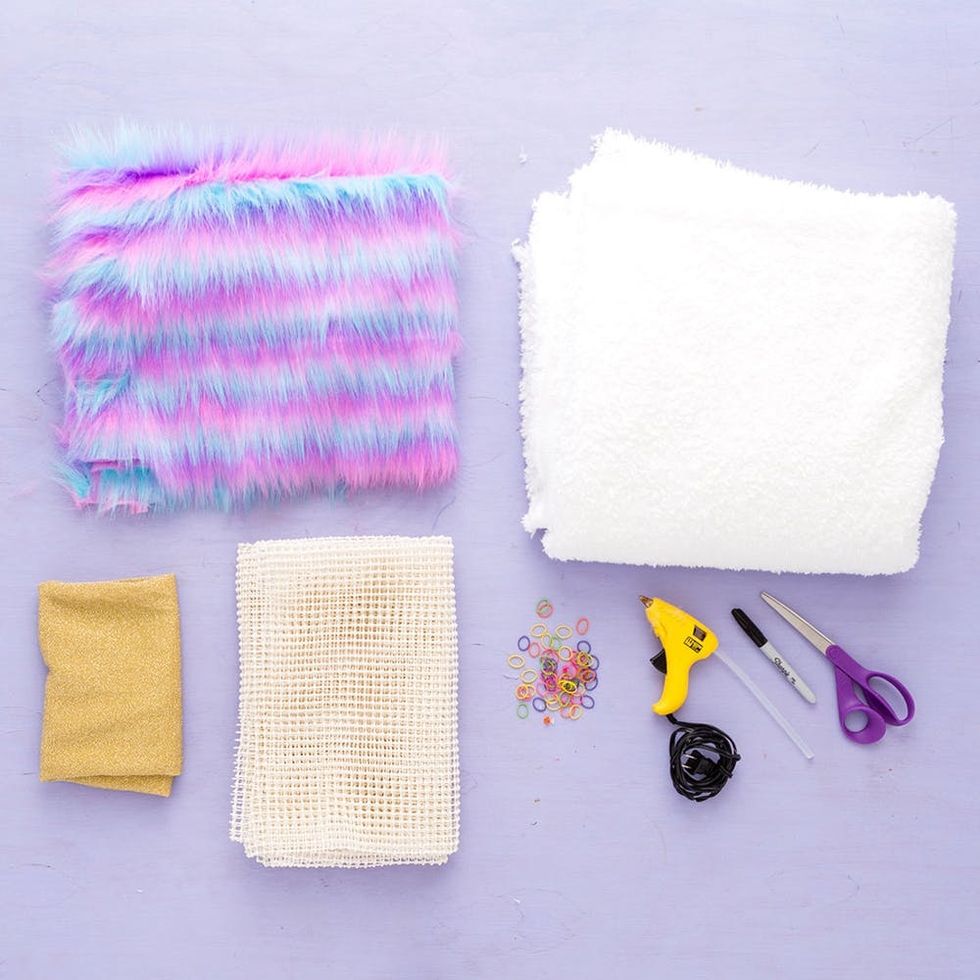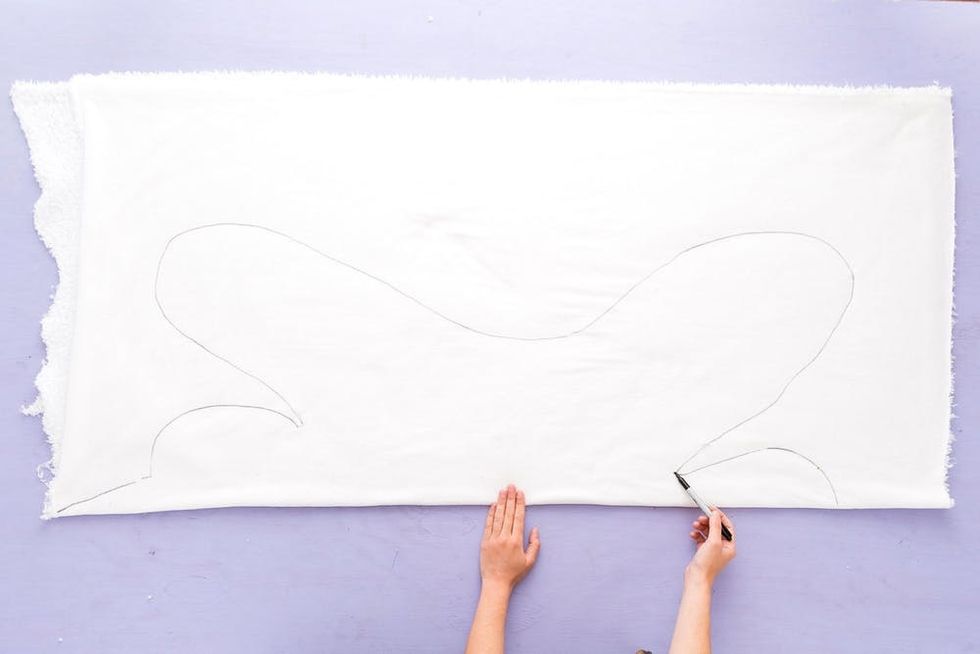 Fold your fabric in half and sketch out half of your unicorn. Practice on paper first so you know the proportions are right.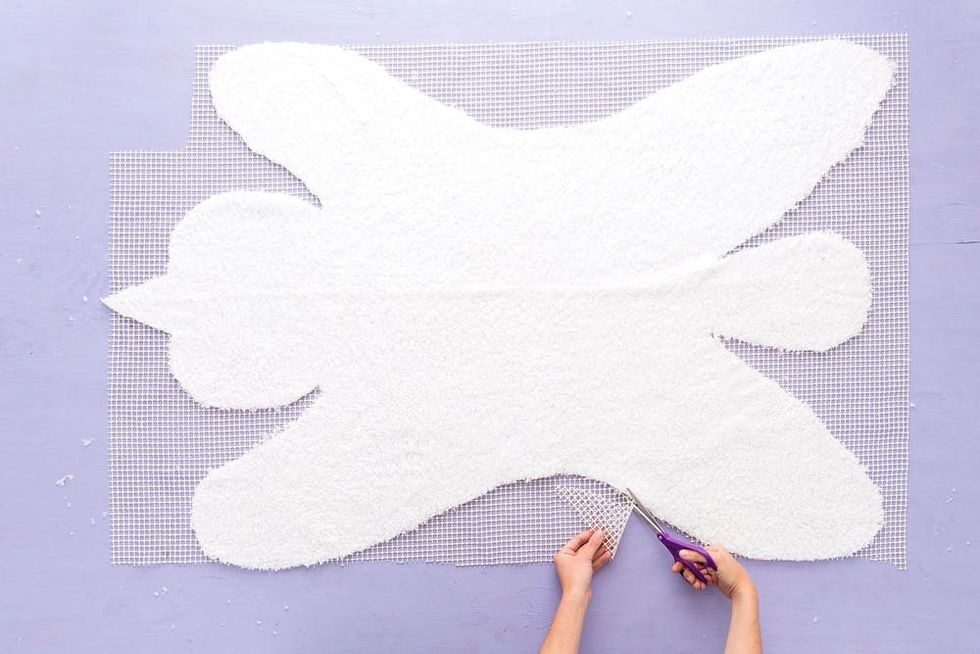 Trace your unicorn cutout onto your rug mat. Cut out using fabric scissors.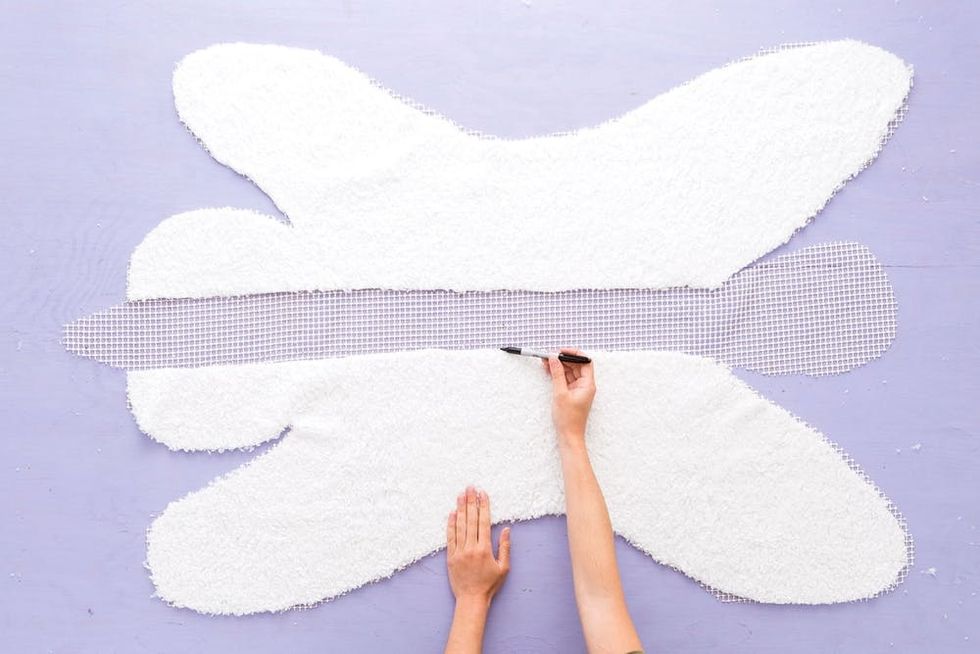 Cut out the center strip of the white fabric to reveal the unicorn's horn and tail. Mark this section onto the rug mat.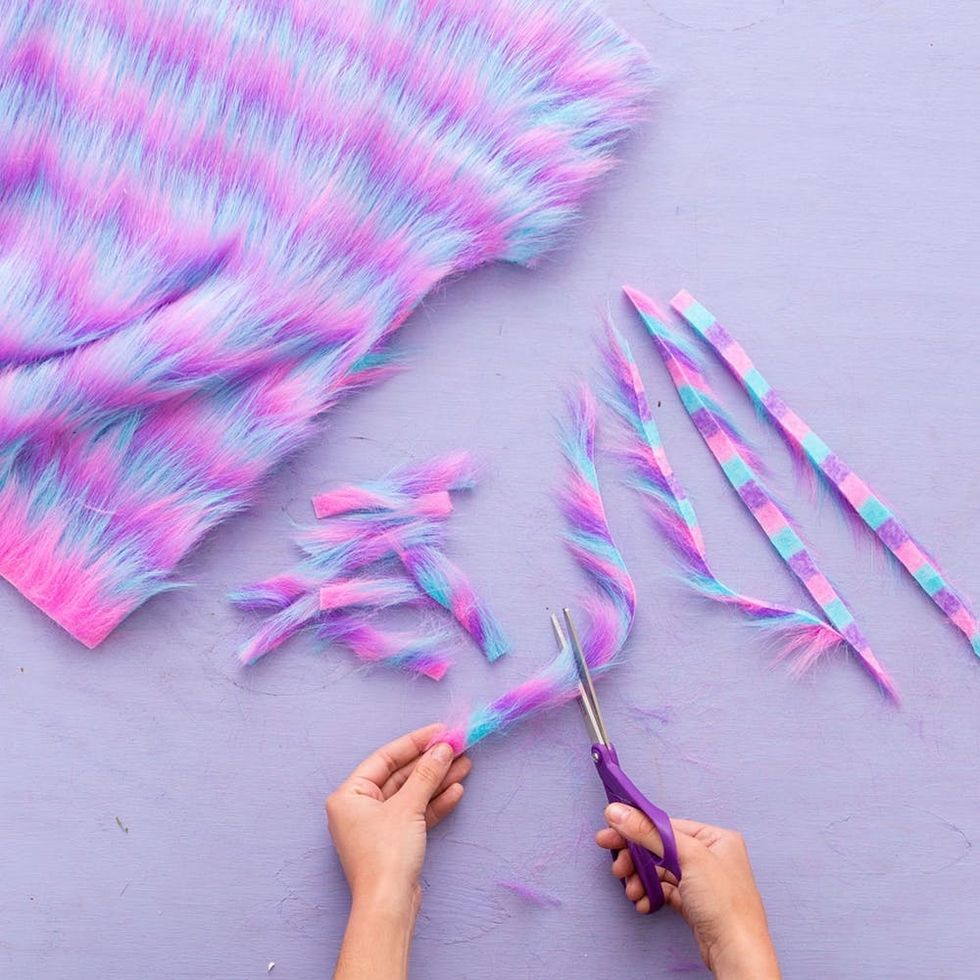 Cut 1/2 x 3-inch strips of your fur fabric — this is messy, so get your vacuum ready to collect all the extra shedding fur.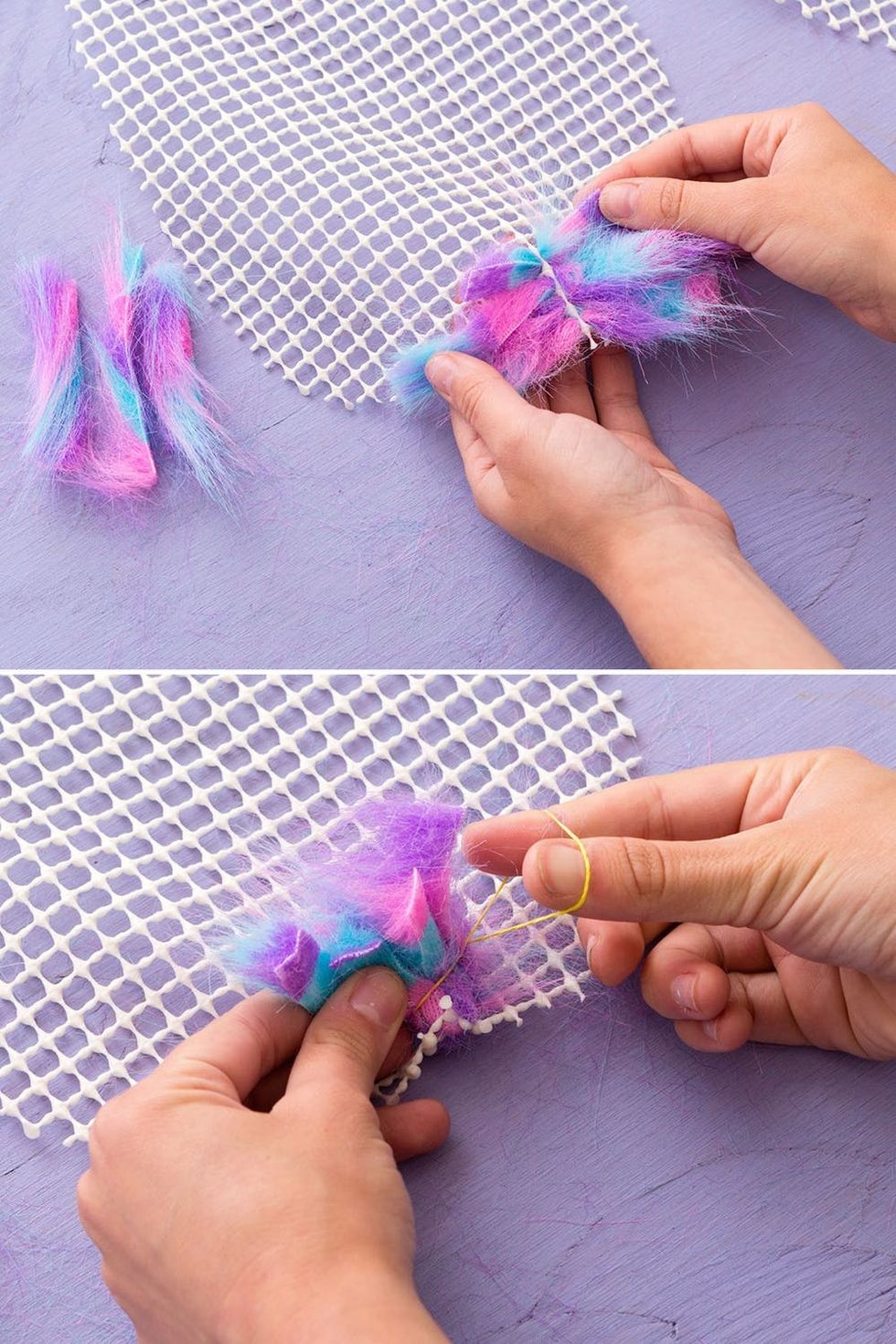 Weave four strips into the rug mat and then tie off with a hair elastic. Continue until the whole mane and tail is covered.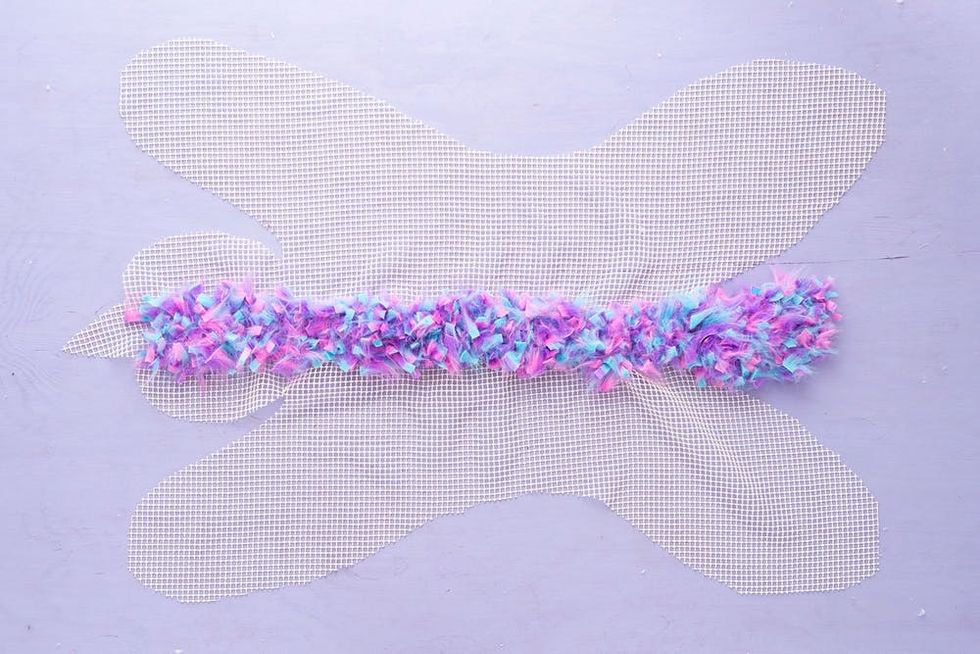 This will take a good chunk of time, but it is worth it.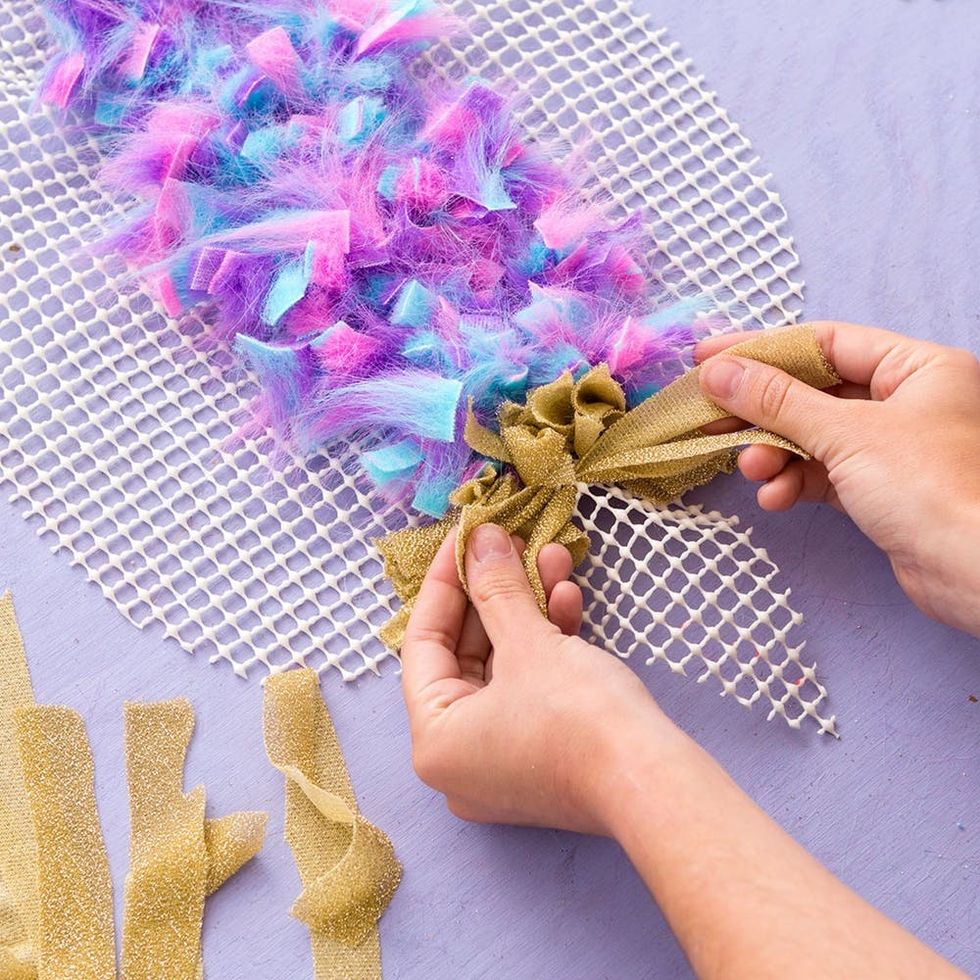 Repeat the same steps with the gold fabric for the unicorn's horn.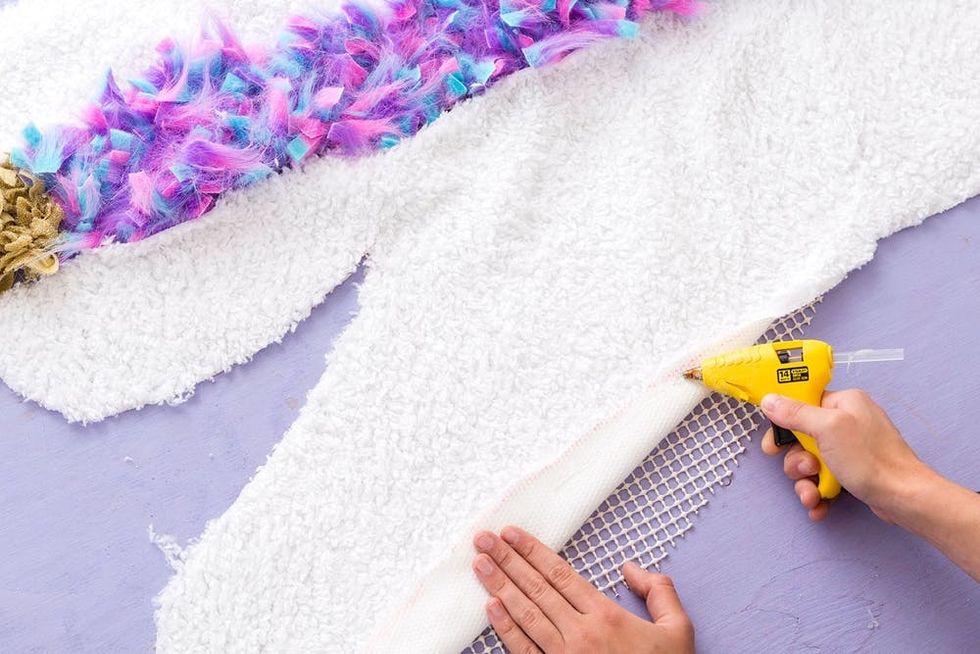 Hot glue your white fabric to the rug mat.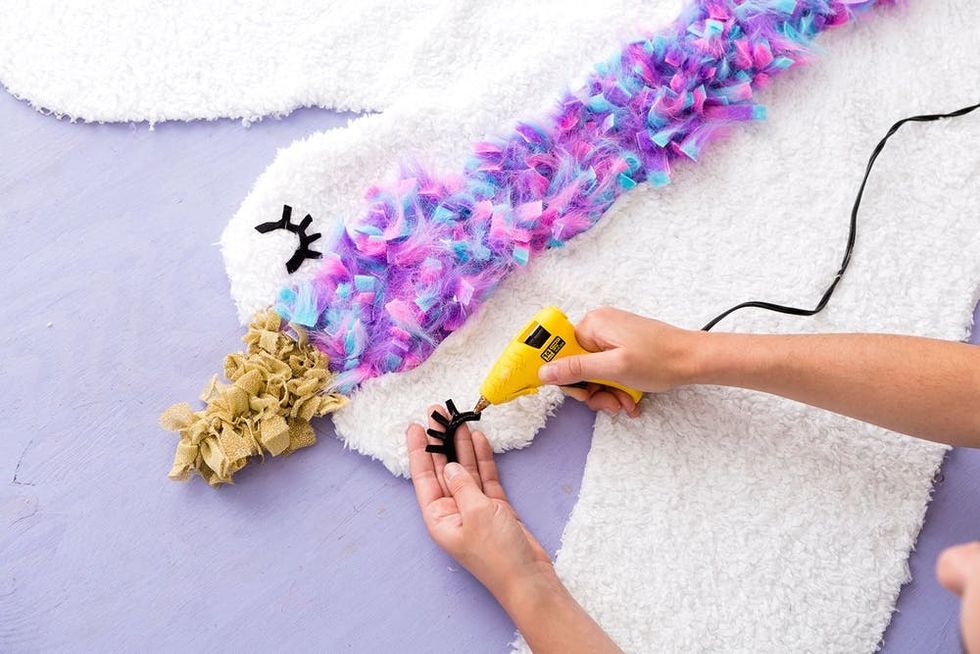 Finish off your unicorn rug with black felt eyes to complete the look.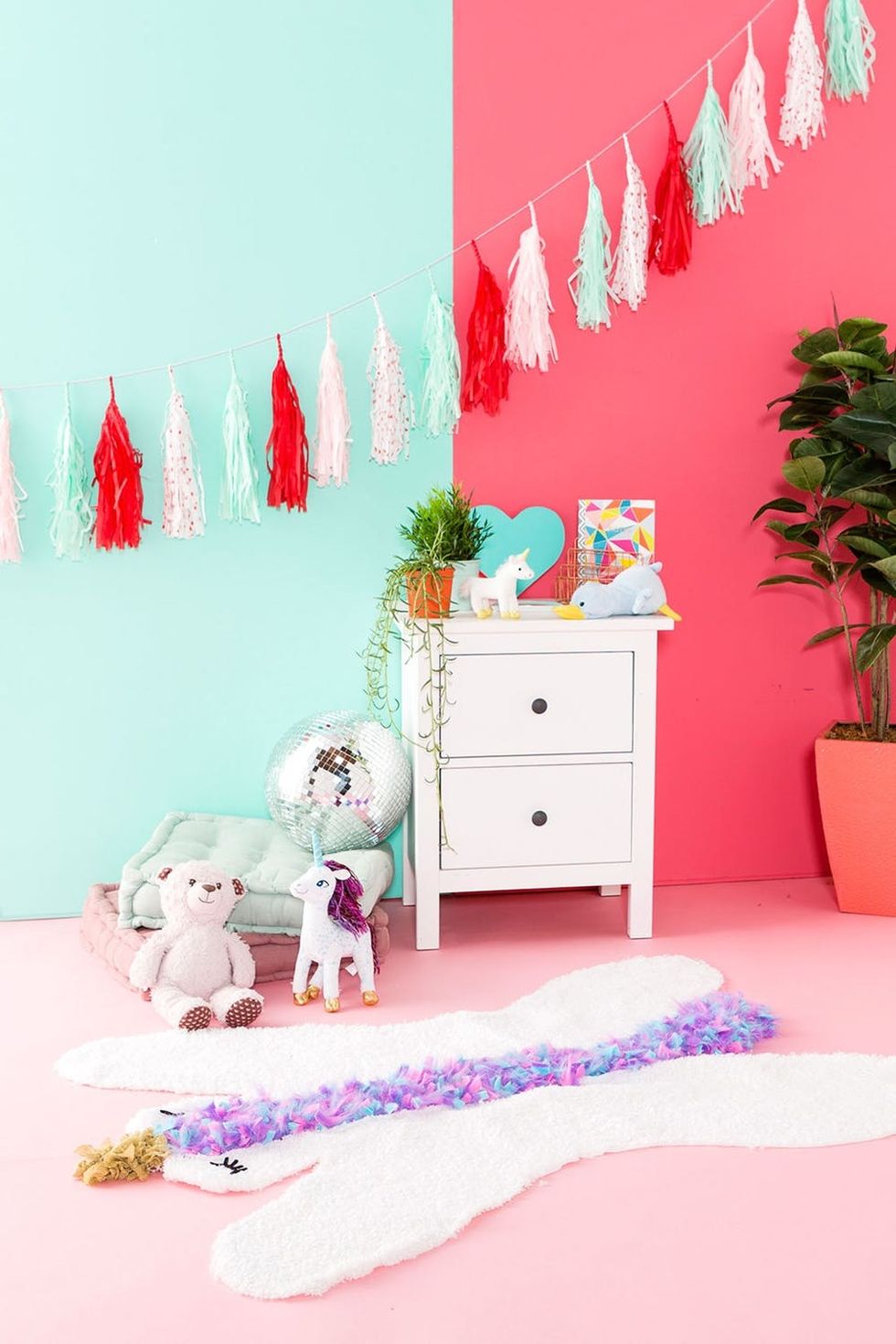 This rug is the perfect whimsical addition for any kid's bedroom or play room.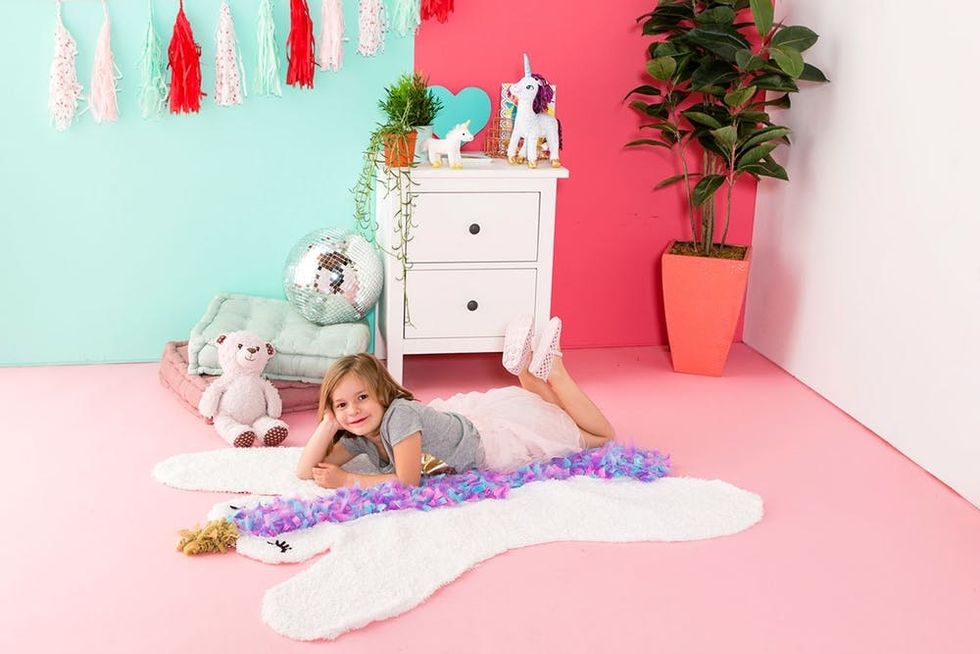 We brought in five-year-old Frankie to show us how to correctly use this rug — rolling around, playing with toys, and dancing were definitely the important take aways.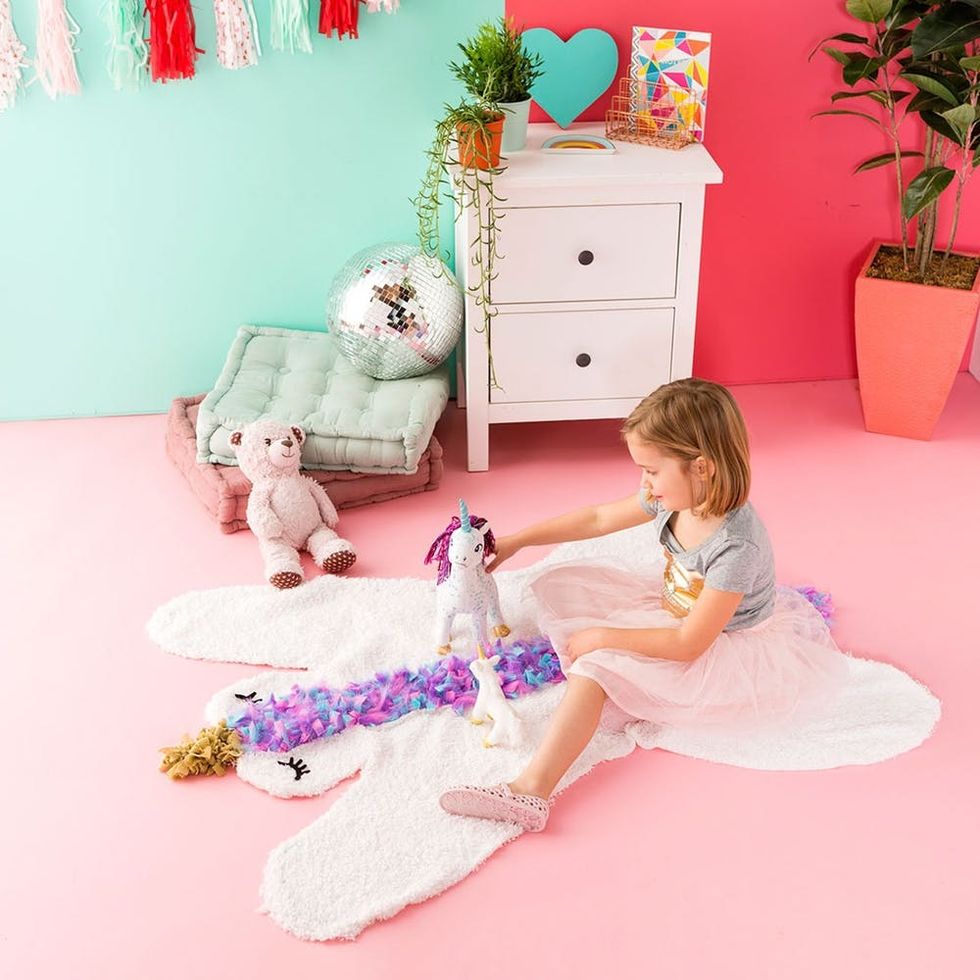 My heart was melting as I watched Frankie play with her unicorn dolls on her new unicorn rug.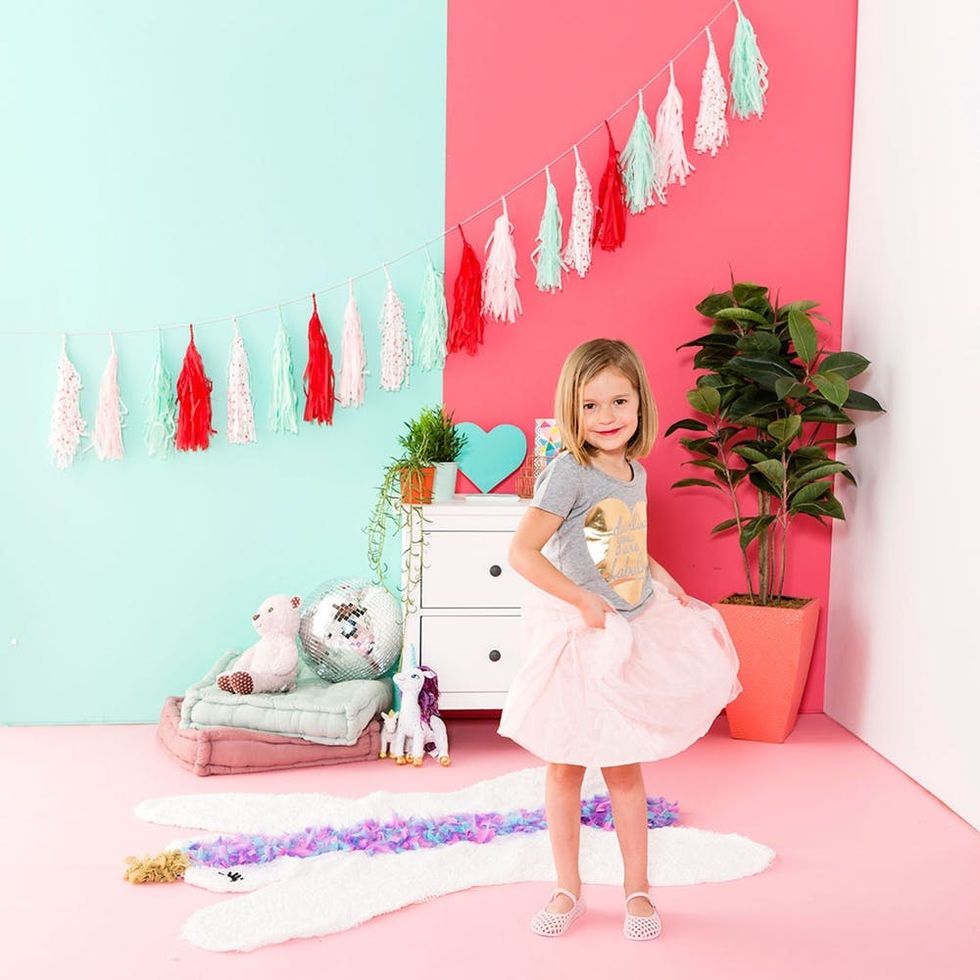 Obsessed with Frankie's look? Get it all at Old Navy! T-shirt: Darling You Are Fabulous ($11), Skirt: Tutu Skirt ($20), Shoes: Mary Jane Jellies ($15)
Show us your project by tagging us on Instagram + using hashtag #iamcreative!
DIY Production and Styling: Kelly Bryden
Model: Frankie Rivinus
Photography: Kurt Andre
Brit + Co may at times use affiliate links to promote products sold by others, but always offers genuine editorial recommendations.