Celebrate National Grilled Cheese Day With a Sweet Donut Grilled Cheese Recipe
Apr 12, 2017
Often, simply sweet is best, and that is definitely the case with this decadent, donut grilled cheese recipe. In honor of National Grilled Cheese Day (one of the best holidays ever), we're whipping up this super easy, sinfully delicious donut grilled cheese with Brie, strawberries, and chocolate. Let's get meltin'!
---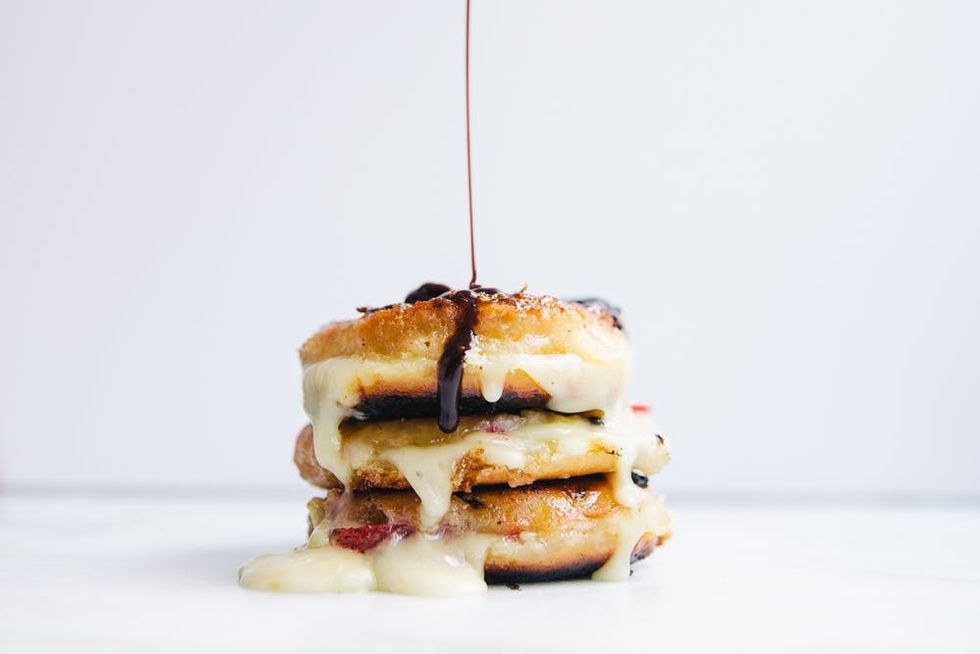 Ingredients: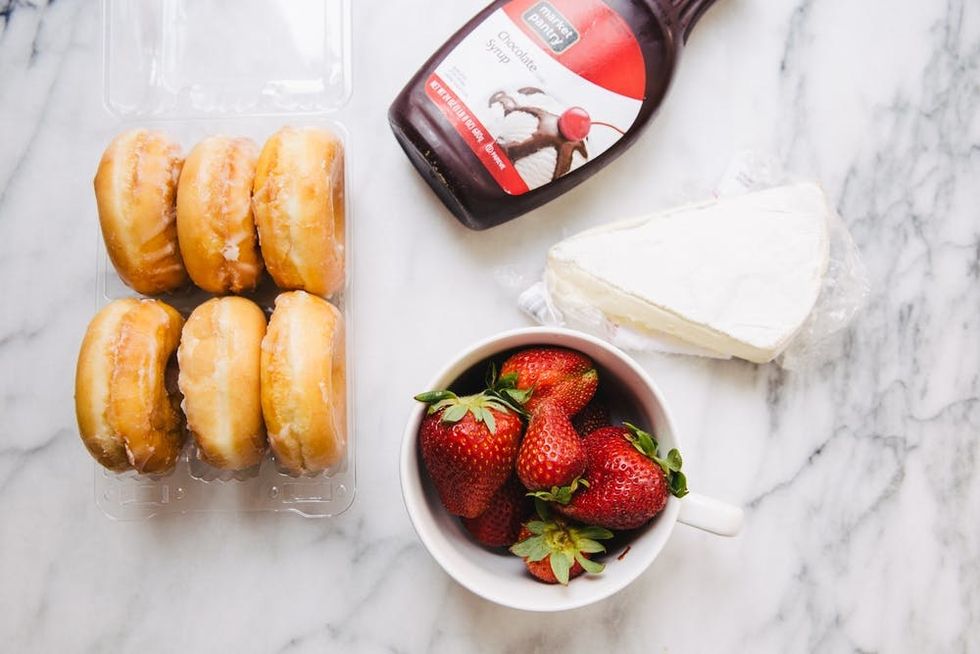 Instructions:
1. Cut the donuts in half, hamburger style.
2. Spread about 1 ounce of Brie on one half of the donut.
3. Top the cheese off with sliced strawberry (about 1 medium strawberry).
4. Top off with the other half of the donut.
5. Heat a grill pan on low, and add a pat of butter.
6. When the butter starts bubbling, grill the donut. Grill it for about 2 minutes on each side until it's browned.
7. Top off with chocolate syrup!
Pro Tip: Use something heavy to put on top of the donut sandwich to act as a press, resulting in that extra crispy exterior.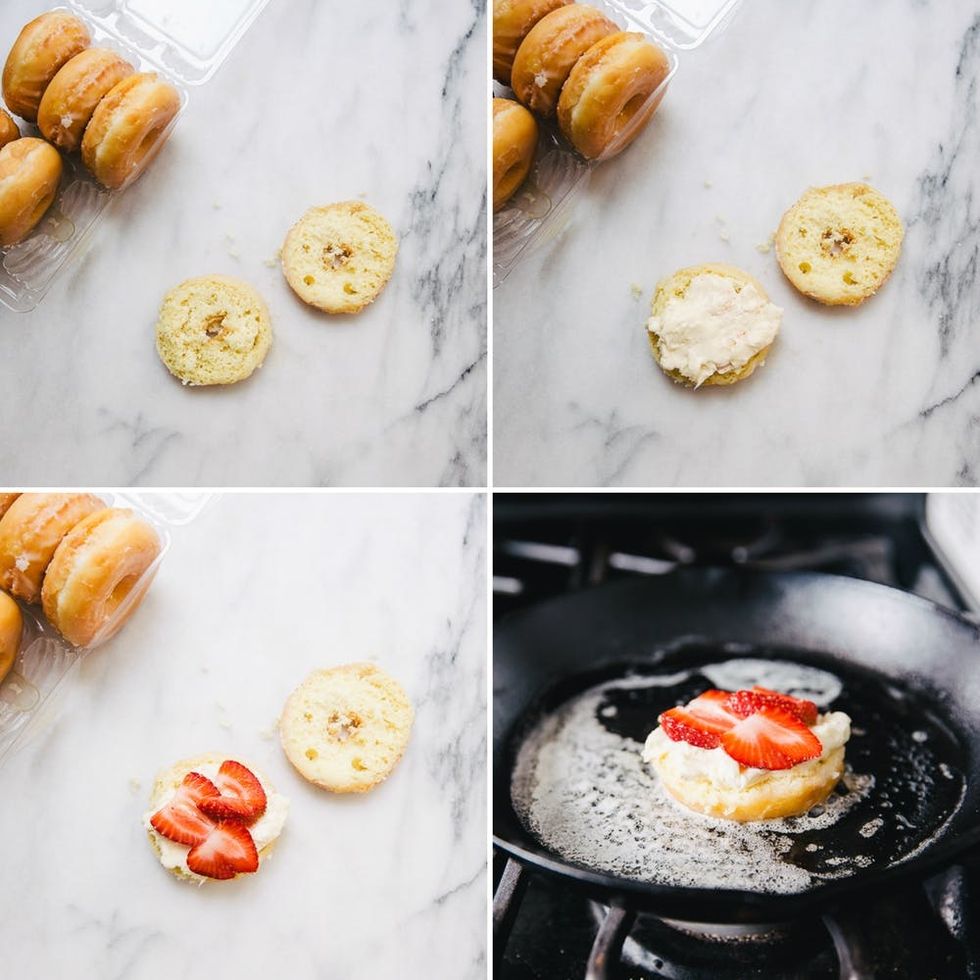 Easy as 1, 2, 3, 4!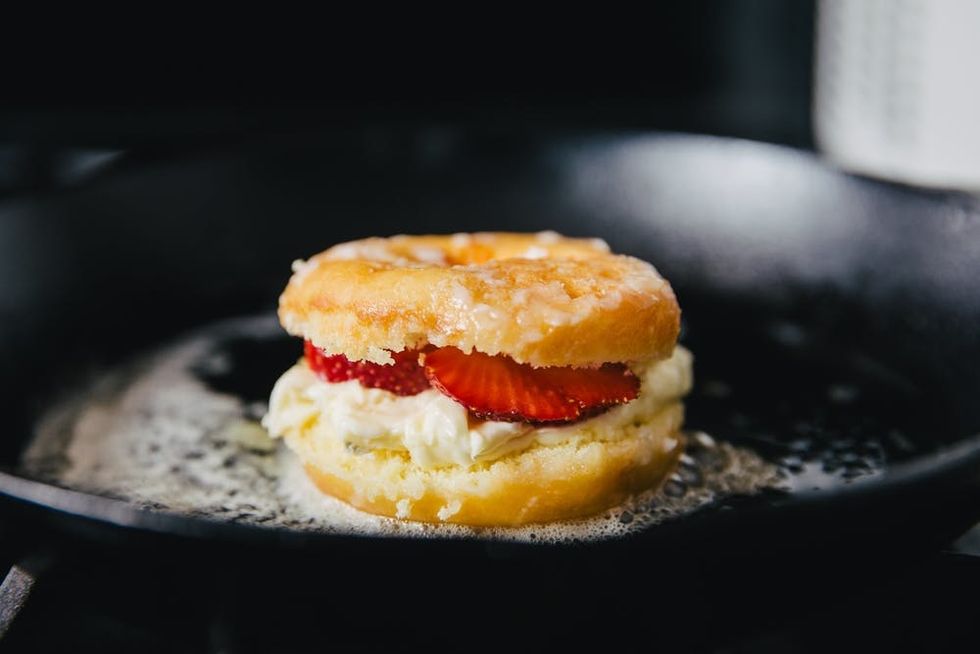 Wait for it…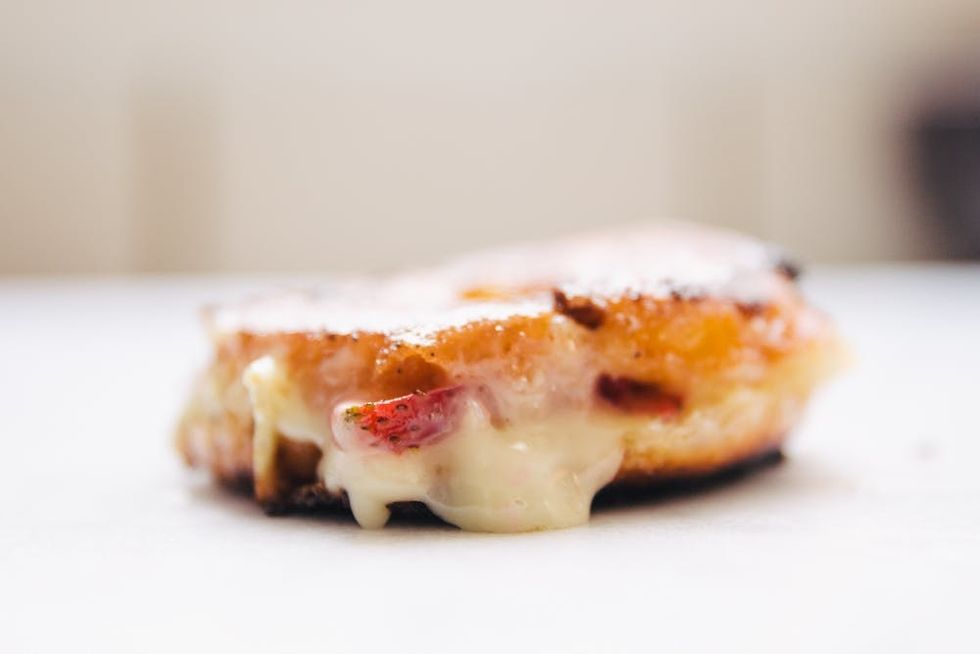 Look at that melty cheese!!!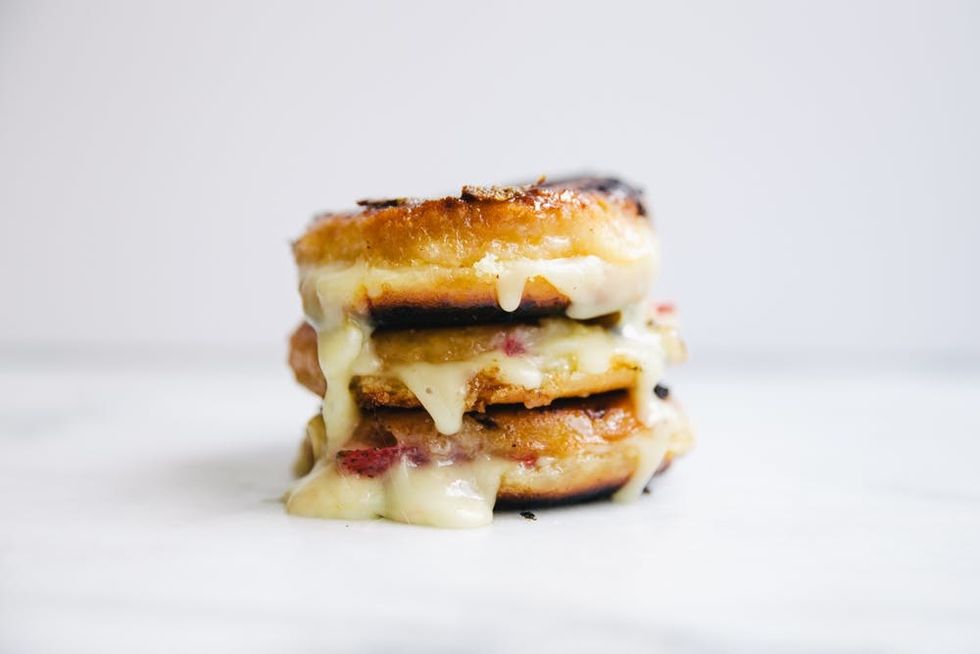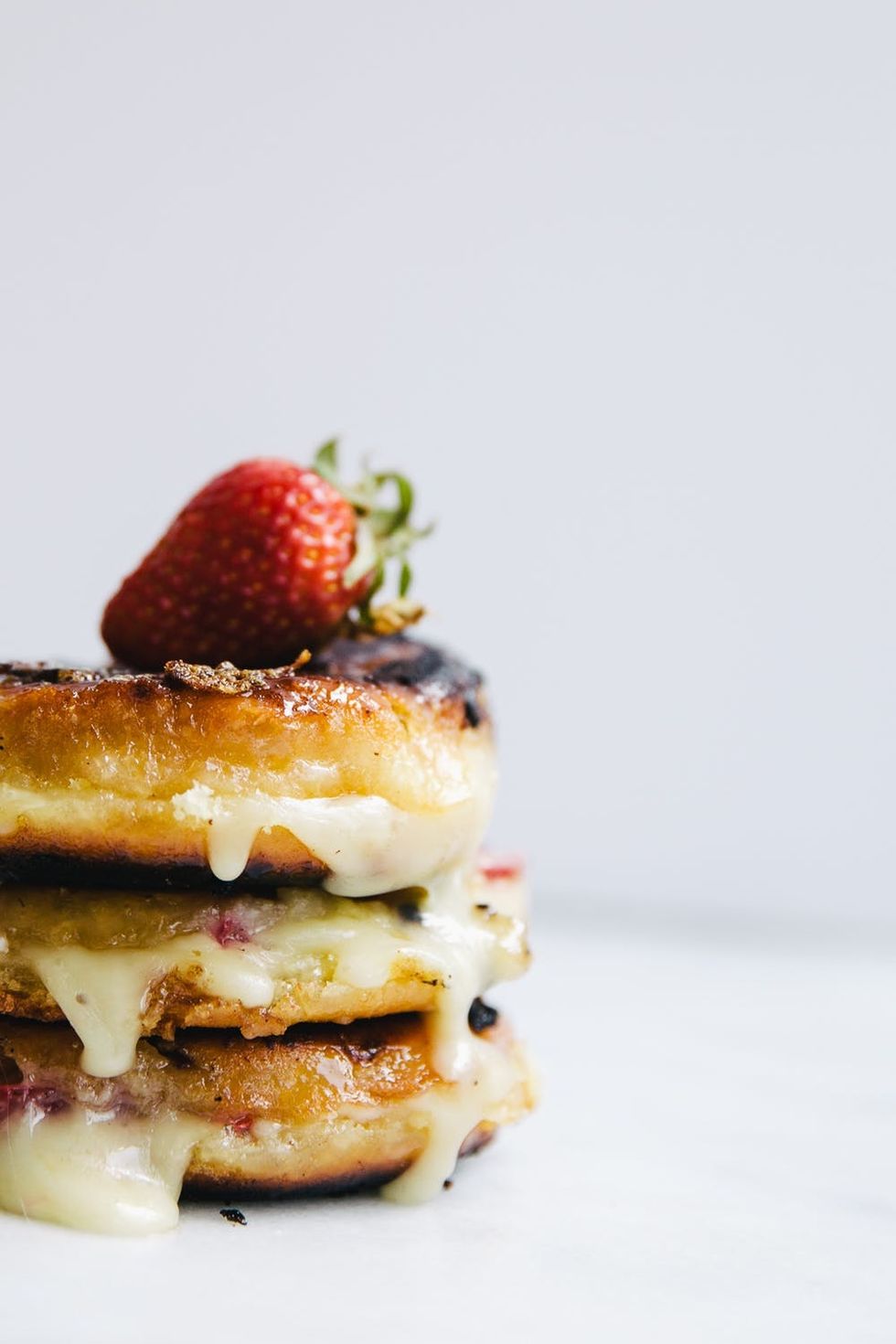 Then, the grand finale. CHOCOLATE.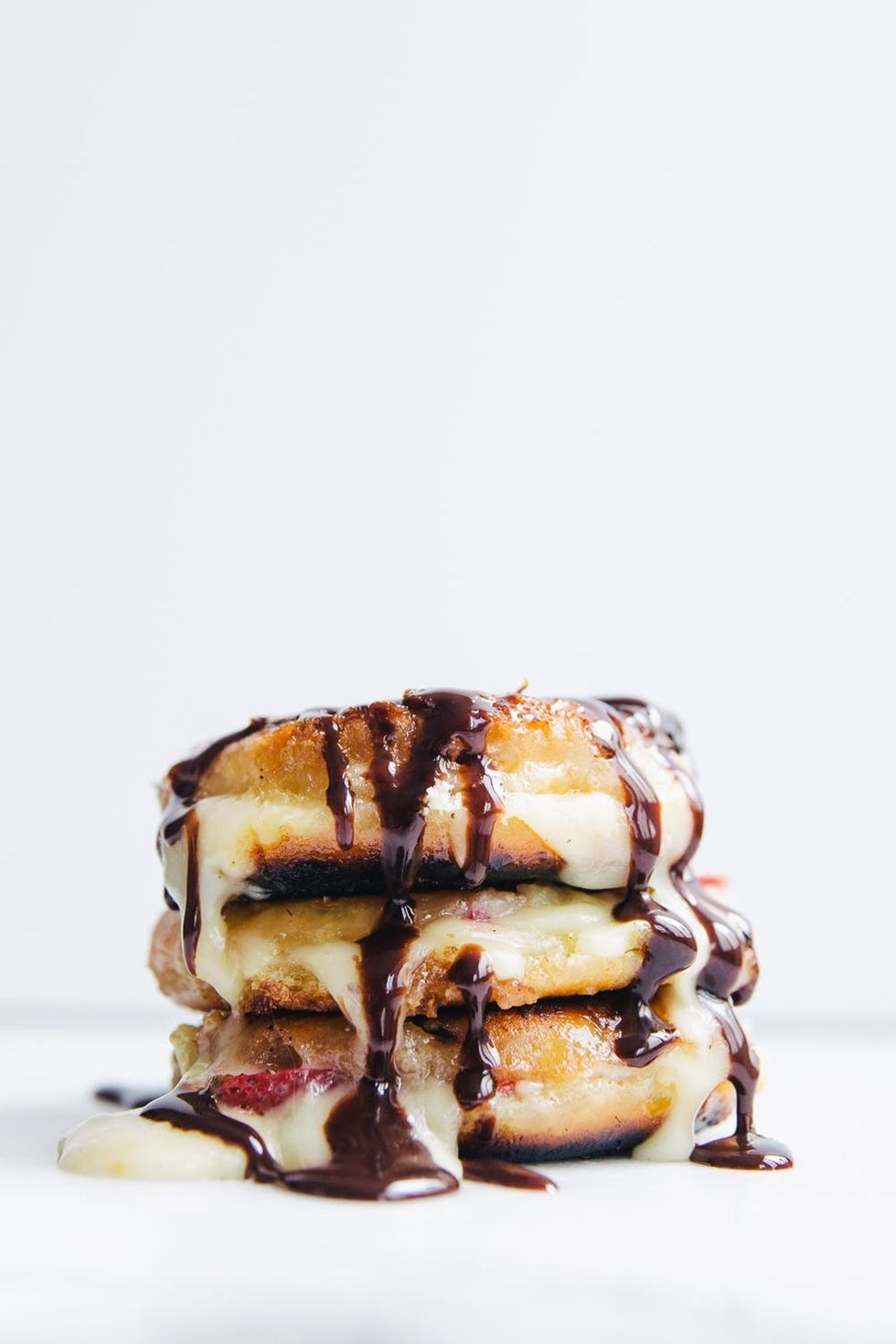 Show us your donut grilled cheese on Instagram with #iamcreative, and follow us on Pinterest for more cheesy recipes!