15 Edible Seating Cards for Your Next Event
Feb 28, 2015
From cake to late-night bites, wedding reception snacks are always a huge hit. And if you're looking to whet guests' appetites early on, edible seating cards make the perfect addition to your day. Go sweet or savory, big or small, cute or classy. Whatever your style, these 15 creative ideas will help get your party off to a super scrumptious start.
---
1. Rock Candy: Make sure that everyone knows you're one rockin' couple. These colorful candy sticks look great set against white plates or placed inside champagne glasses. (via Studio 11 Photography)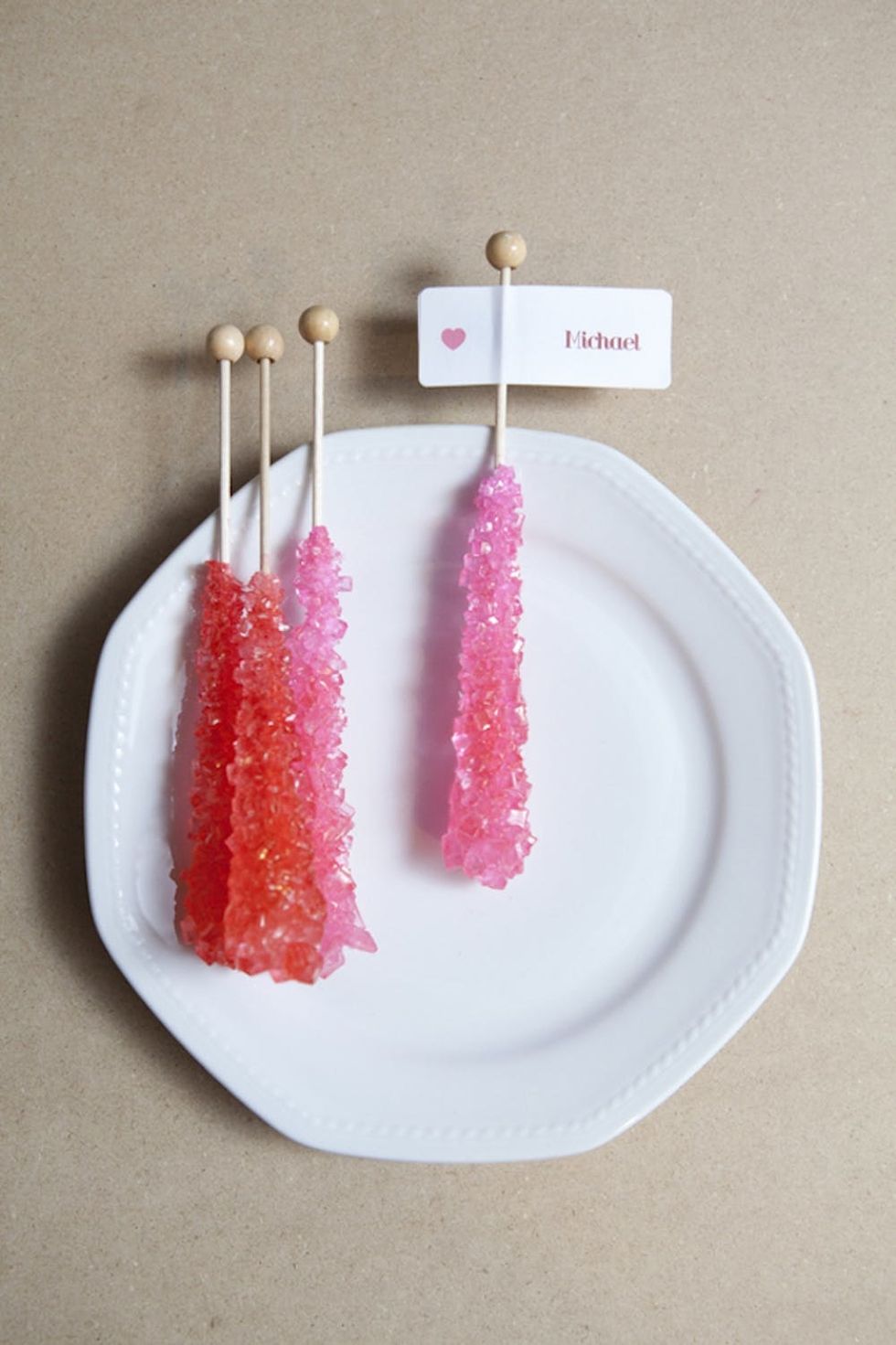 Perfect for a summer celebration, these cute kabobs are the ultimate DIY refreshment. (via Creative Live)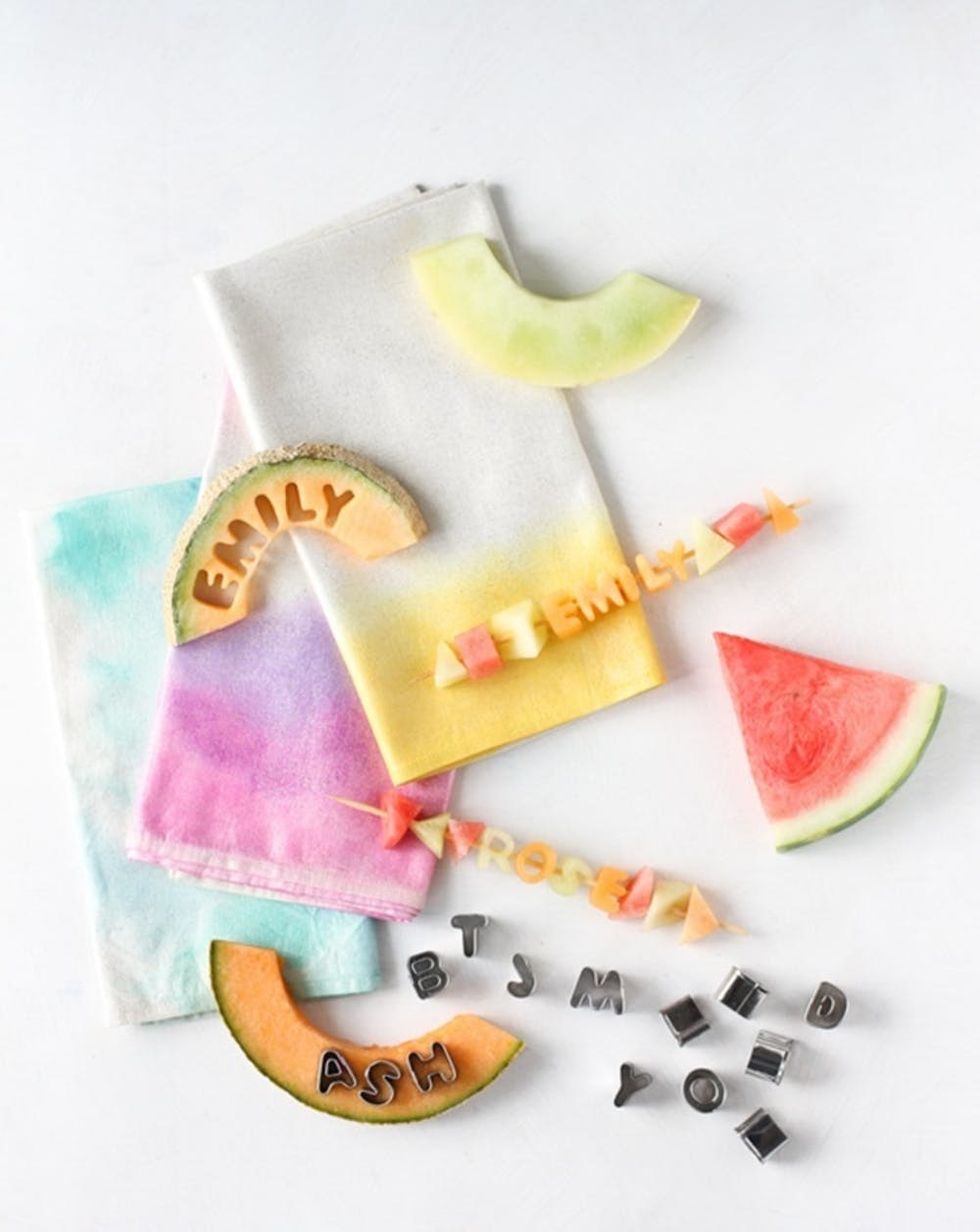 Mini jars of honey make for sweet escort cards that can also double as edible favors. (via Sunny 16 Photography)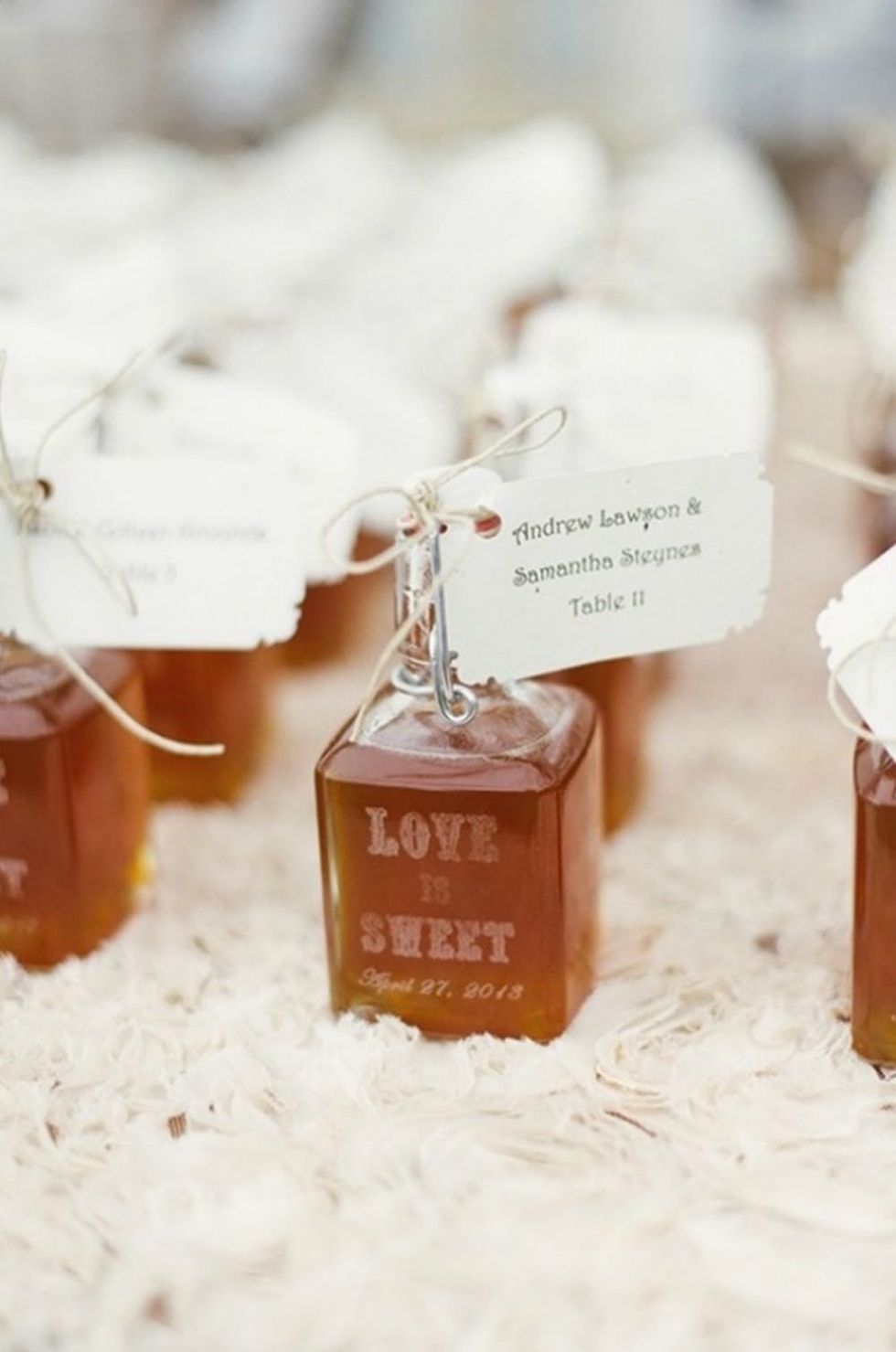 Cake pops are a popular pick for everything from weddings to baby showers. Best of all, they're easily customized to suit your taste preferences and color palette. (via Colin Cowie Weddings)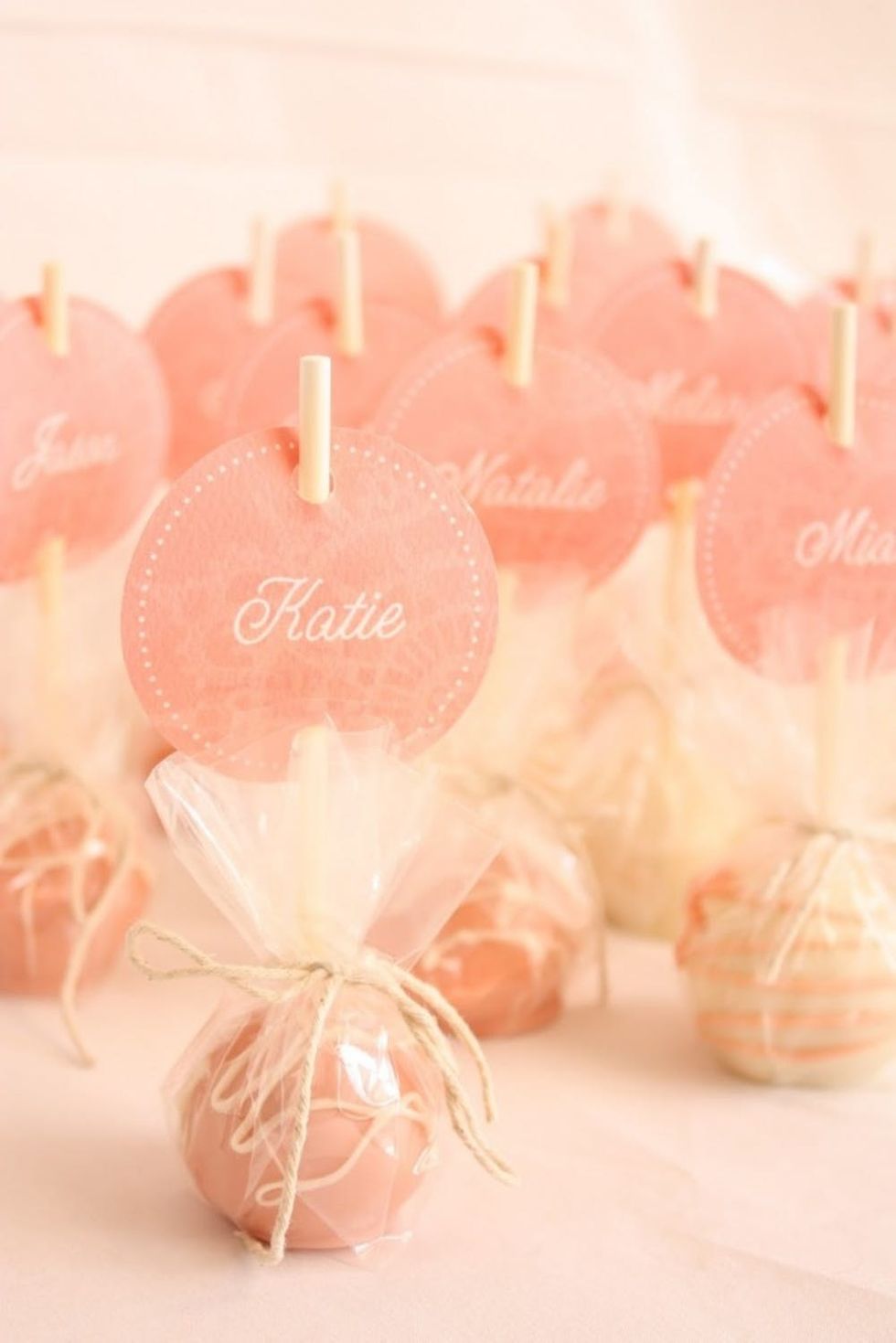 Going for a more rustic vibe? Skip the cake balls and make your pops out of pie. (via Liz and Ryan)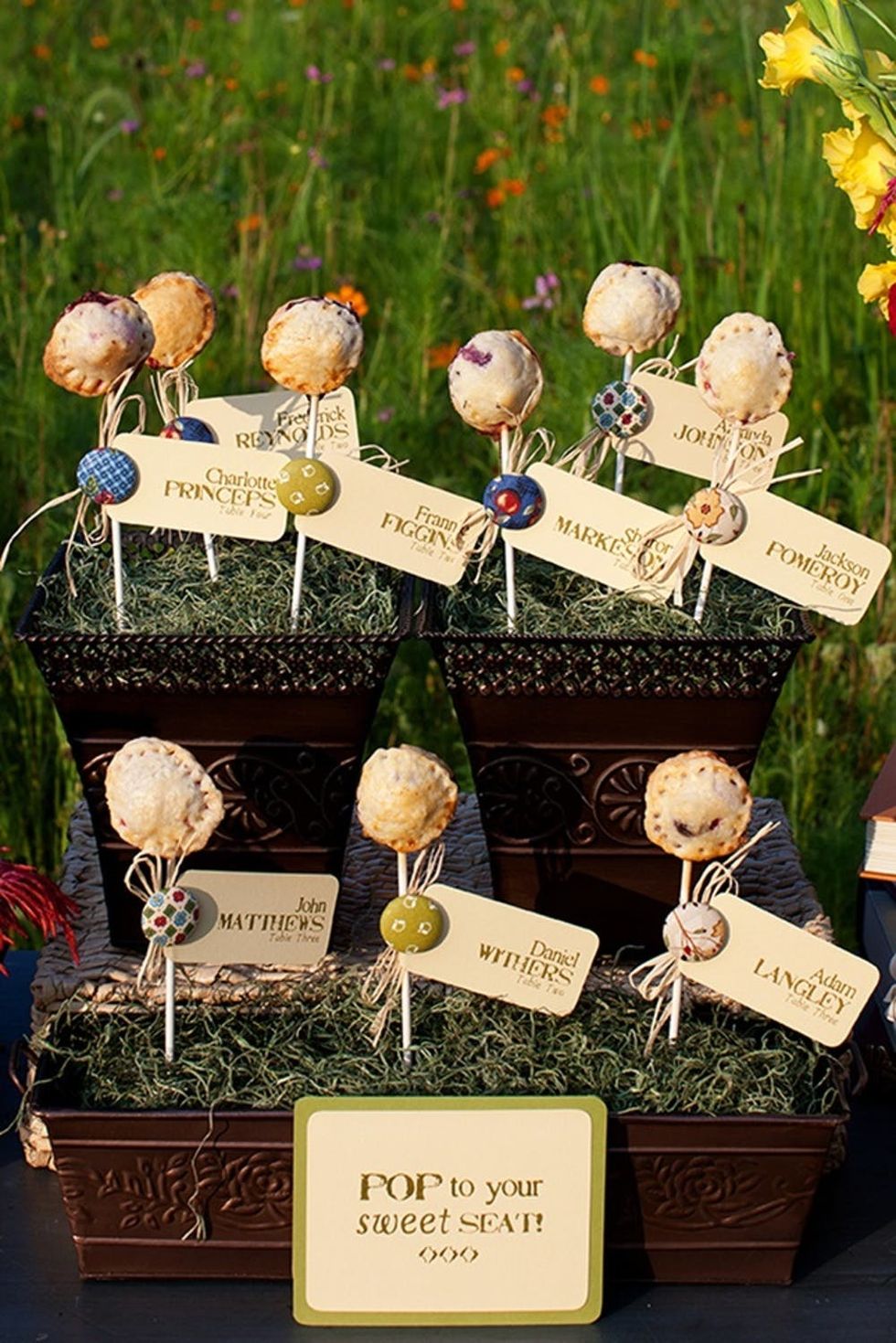 Now showing: your own unique love story. Welcome guests to the big premiere with movie-style popcorn and faux film strips. (via Mandy Whitley Weddings)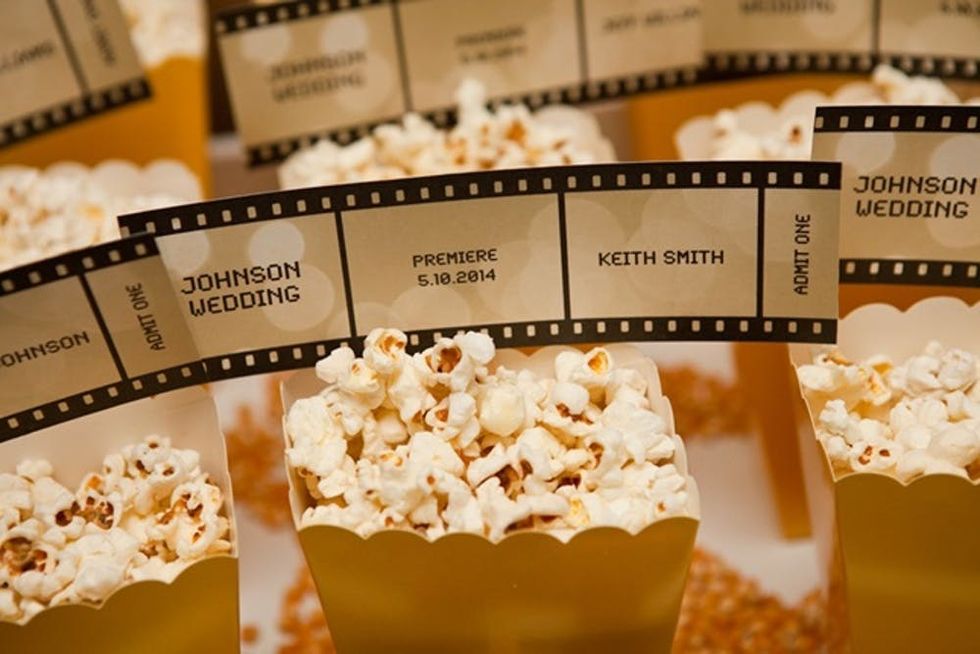 We know an apple a day keeps the doctor away, but these fresh picks are almost too adorable to eat. (via Jonathan Steinberg)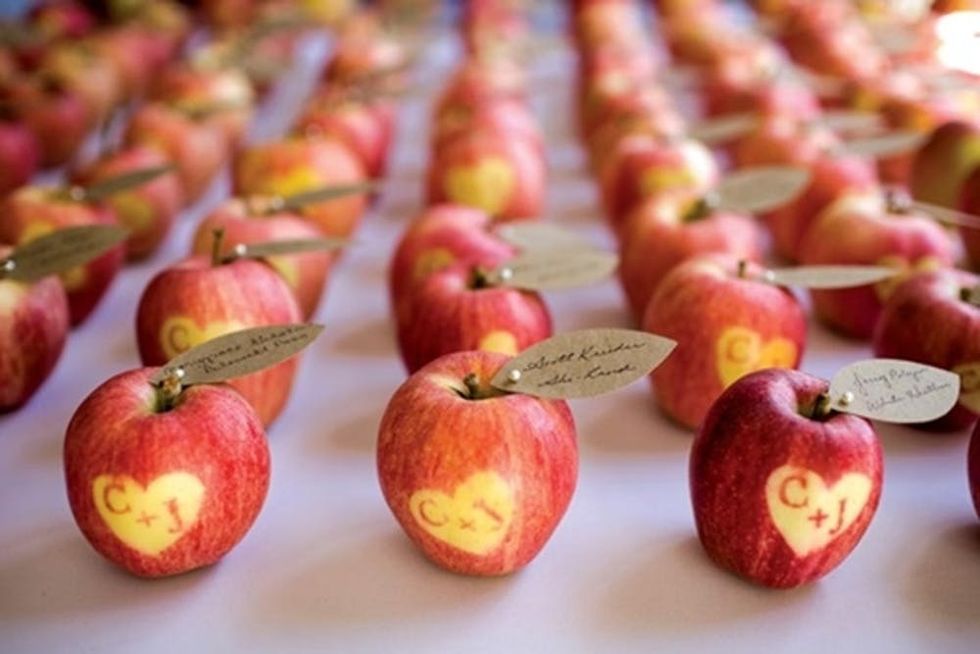 Even if you can't go tie the knot in Paris, baguette-inspired place cards give a subtle nod to the City of Love. (via Harwell Photography)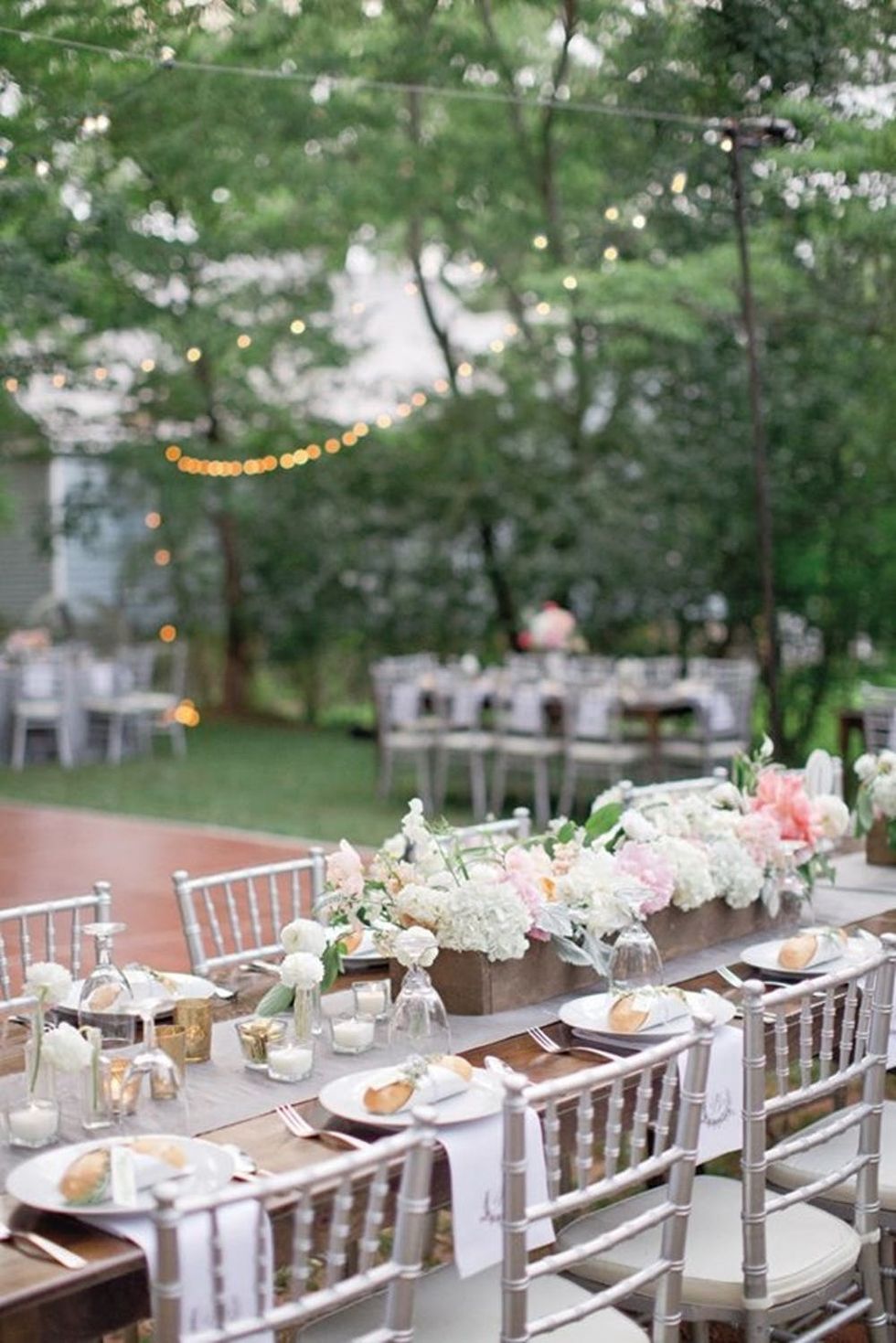 What happens when you give a guest a cookie? She'll be channeling her inner kid right to the very last dance. (via Mirelle Carmichael Photography)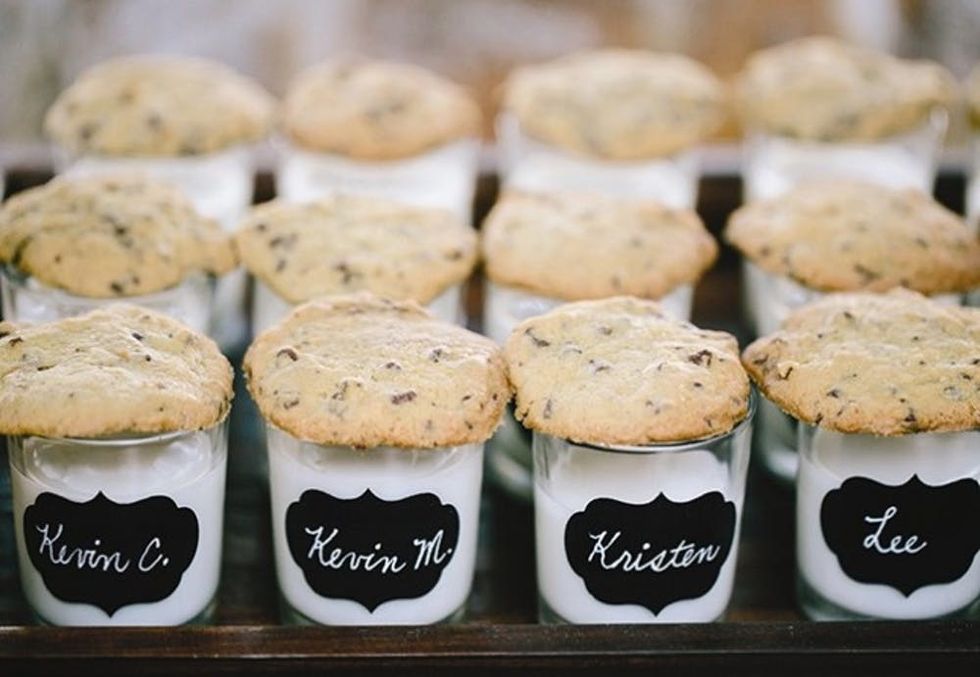 Summer weddings seem even sweeter when everyone's got oodles of juicy cherries to snack on. (via Jose Villa)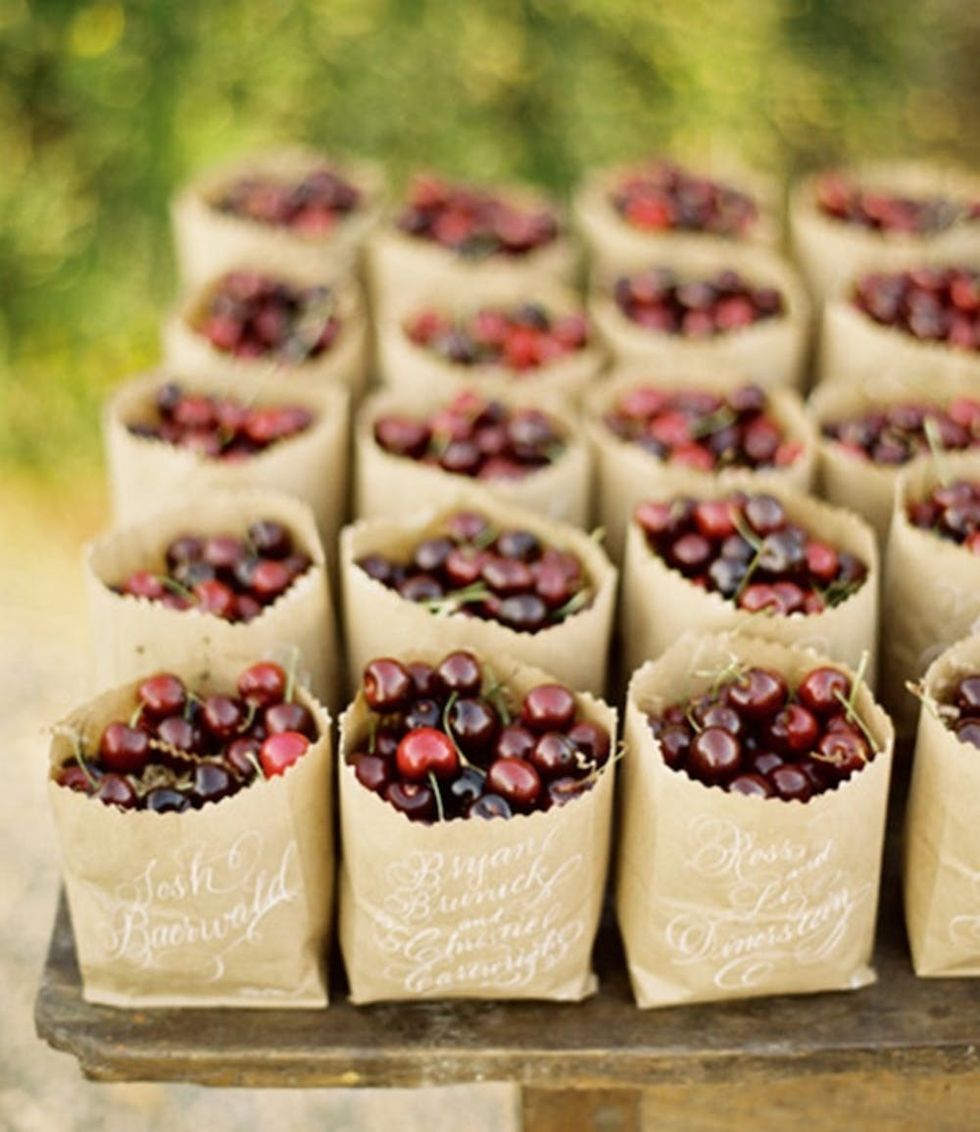 Conjure up some California dreamin' with sunny oranges and picture-perfect escort cards. (via Divine Light Photography)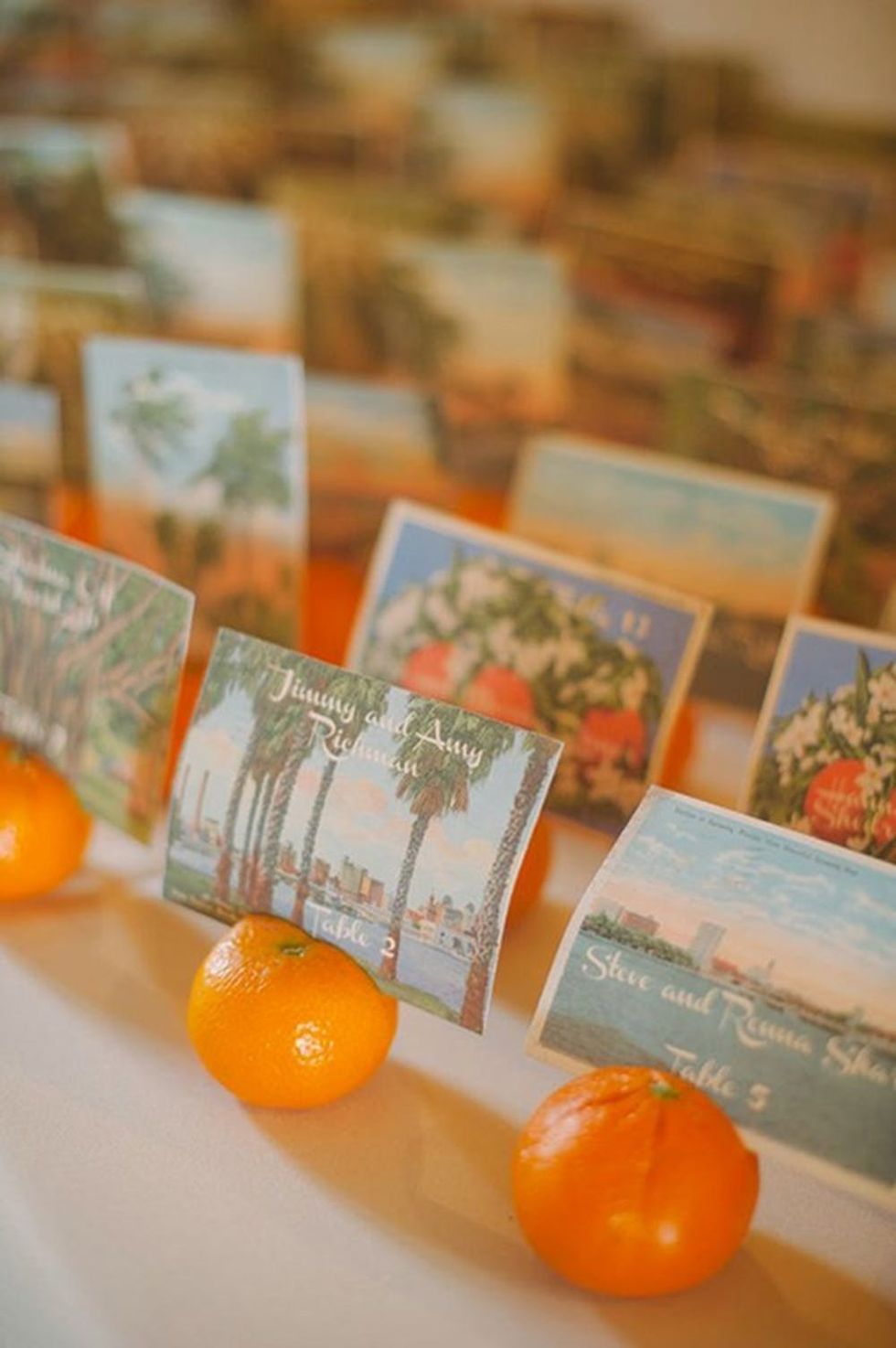 Macarons that match your color scheme will help guests find their seats in sweet, sugary style. (via Drew B Photography)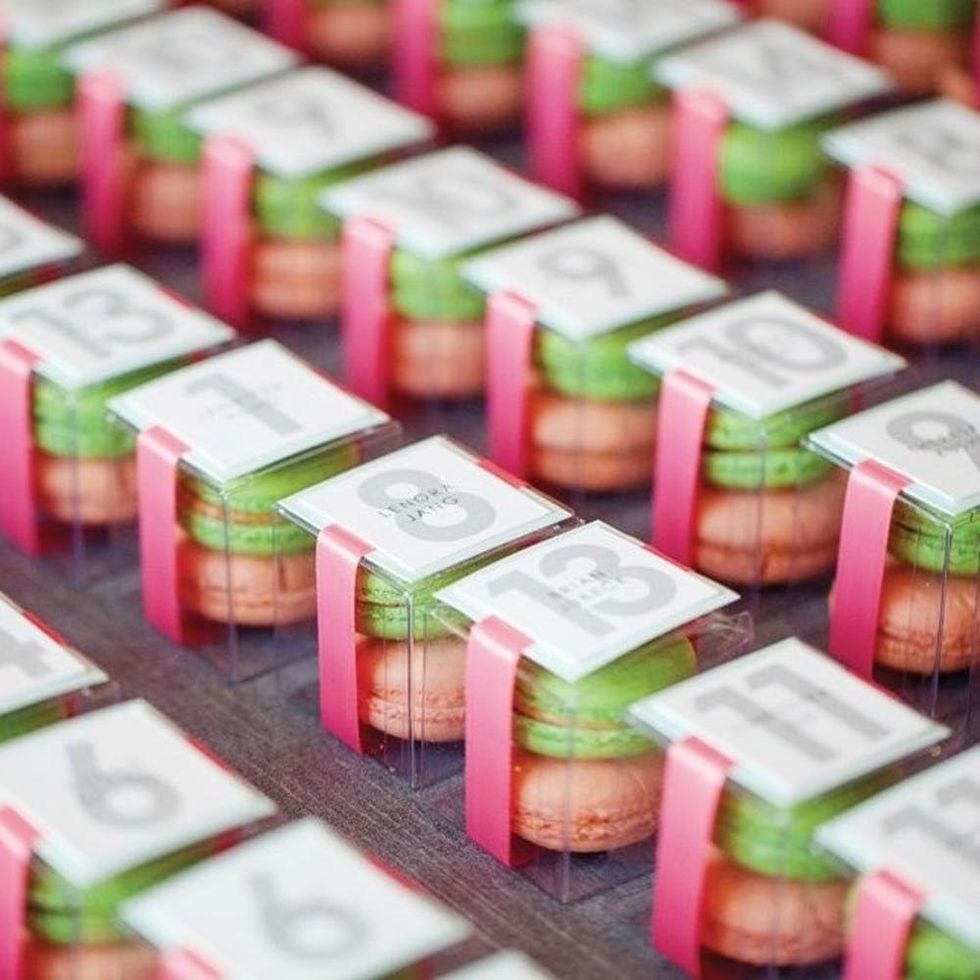 Looking for a unique place card idea that comes straight from the "heart?" Artichokes are a clever and unconventional choice. (via The Emerics)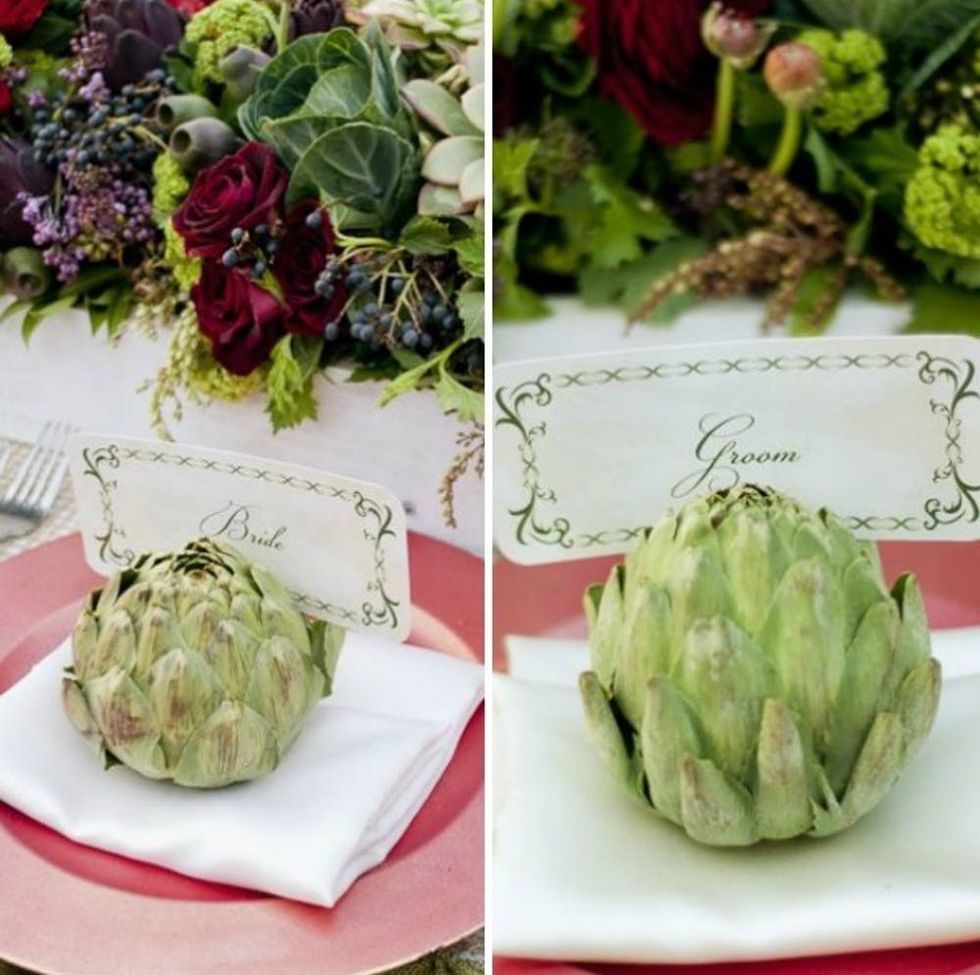 It doesn't get much cuter (or more delicious) than meringue parfaits with miniature pennant flags. (via Wedding Chicks)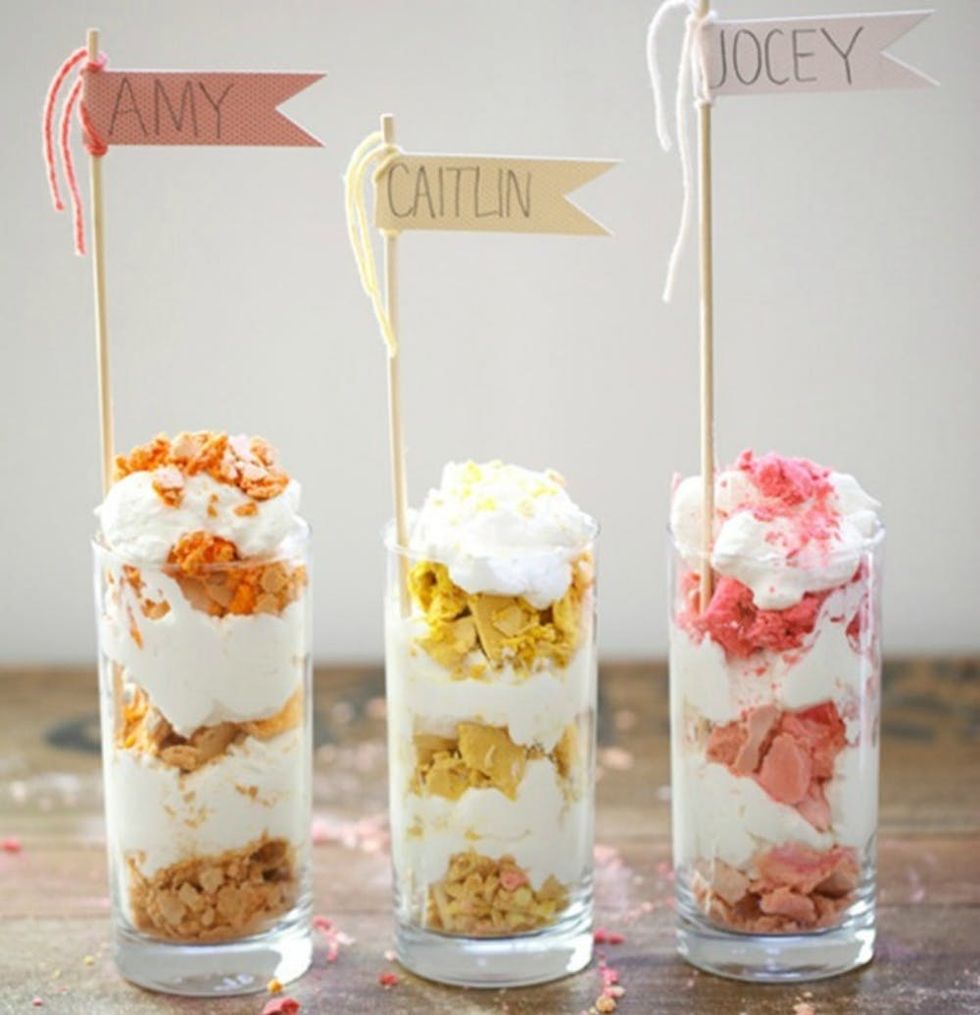 BBQ sauce and dry rub deliver a down-home vibe, plus plenty of lip-smacking flavor. (via Emily Steffen)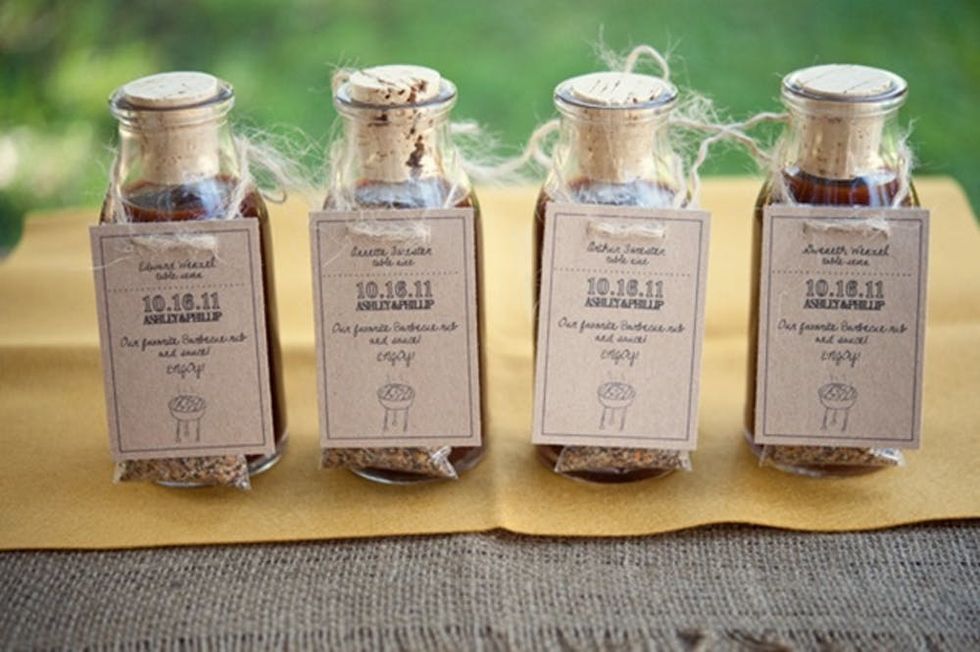 What other tasty treats would you turn into seating cards? Tell us below.
Heather Walrath
Heather's a California girl at heart who's learning to live and love life in our nation's capital. When she's not blogging, she's reading, traveling, going to the theater, checking out local wineries and working on her novel. You can follow along with her latest adventures at
High Heels & Flip-Flops
.
Party