Along with helping calm your nerves before the ceremony, a first look is a great way to capture unique, creative wedding photos while your makeup is fresh and excitement is at its peak. Plus, it's the perfect chance to share a special moment alone, just the two of you. And with most of those pictures out of the way, it allows you to get to the reception quickly after the "I dos" for the much-anticipated signature cocktail, dancing and of course, CAKE. Need some inspiration? We've got 13 fun setups for a first look you'll always remember.
---
1. Hand Holding: You'll be holding his hand for the rest of your life, so why not reach out right before the big dress reveal? In fact, a photo op like this would be super cool even if you weren't seeing each other before the ceremony. (via Kristen Booth)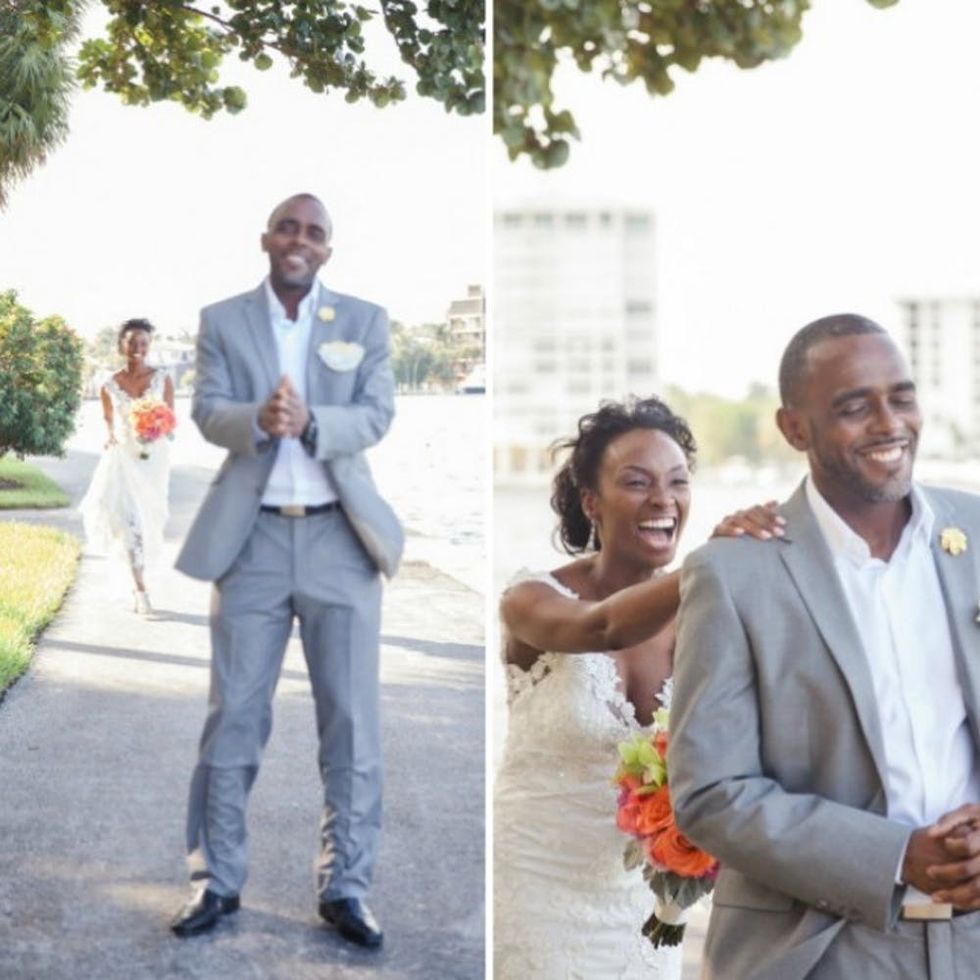 2. Shoulder Tap: Props and fancy setups are fun and all, but sometimes, nothing beats a good ol' fashioned tap on the shoulder. (via 13:13 Photography)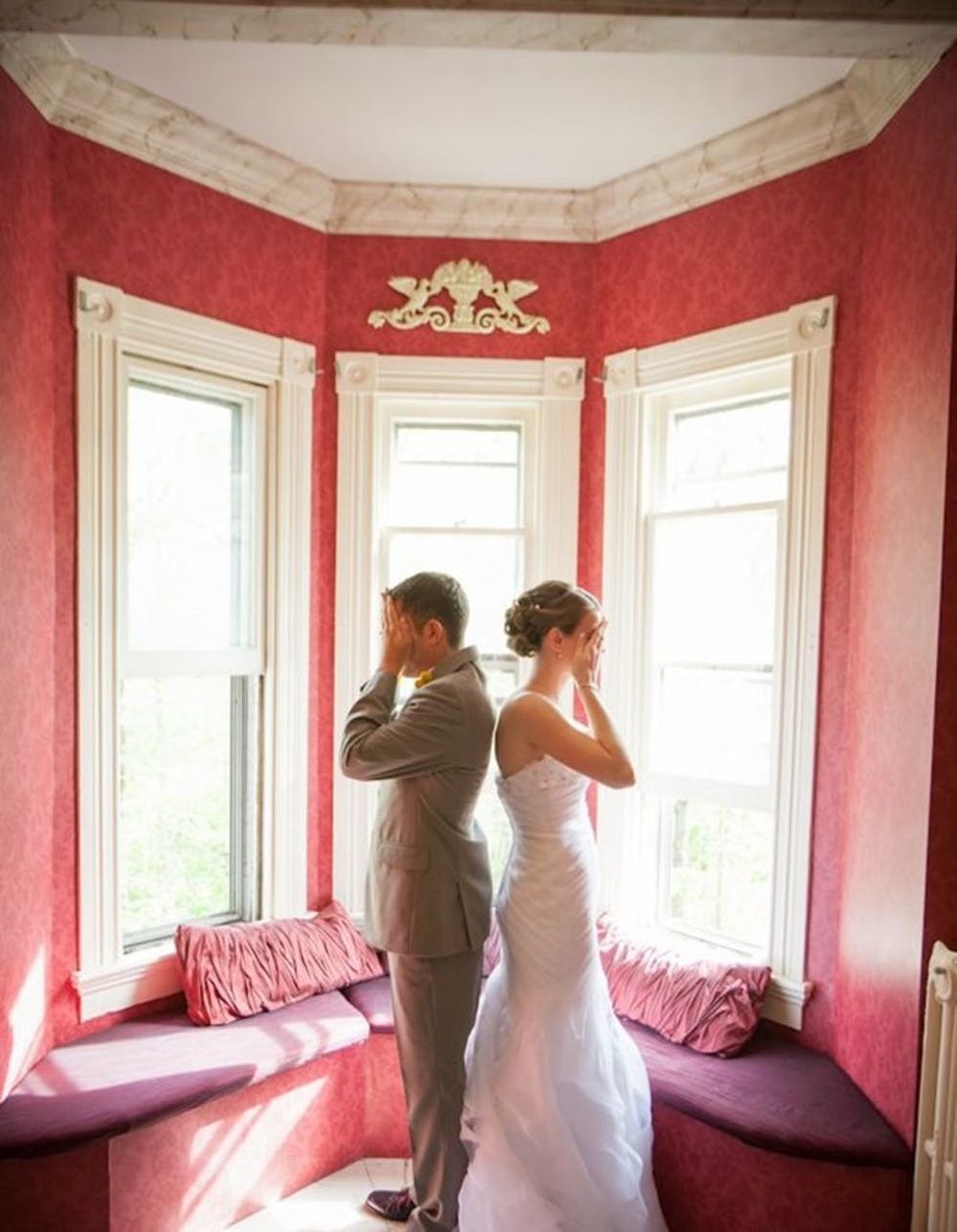 3. Back to Back: Along with the couple's back-to-back pose, we just love this room's vintage, romantic vibe. (via George Street Photo)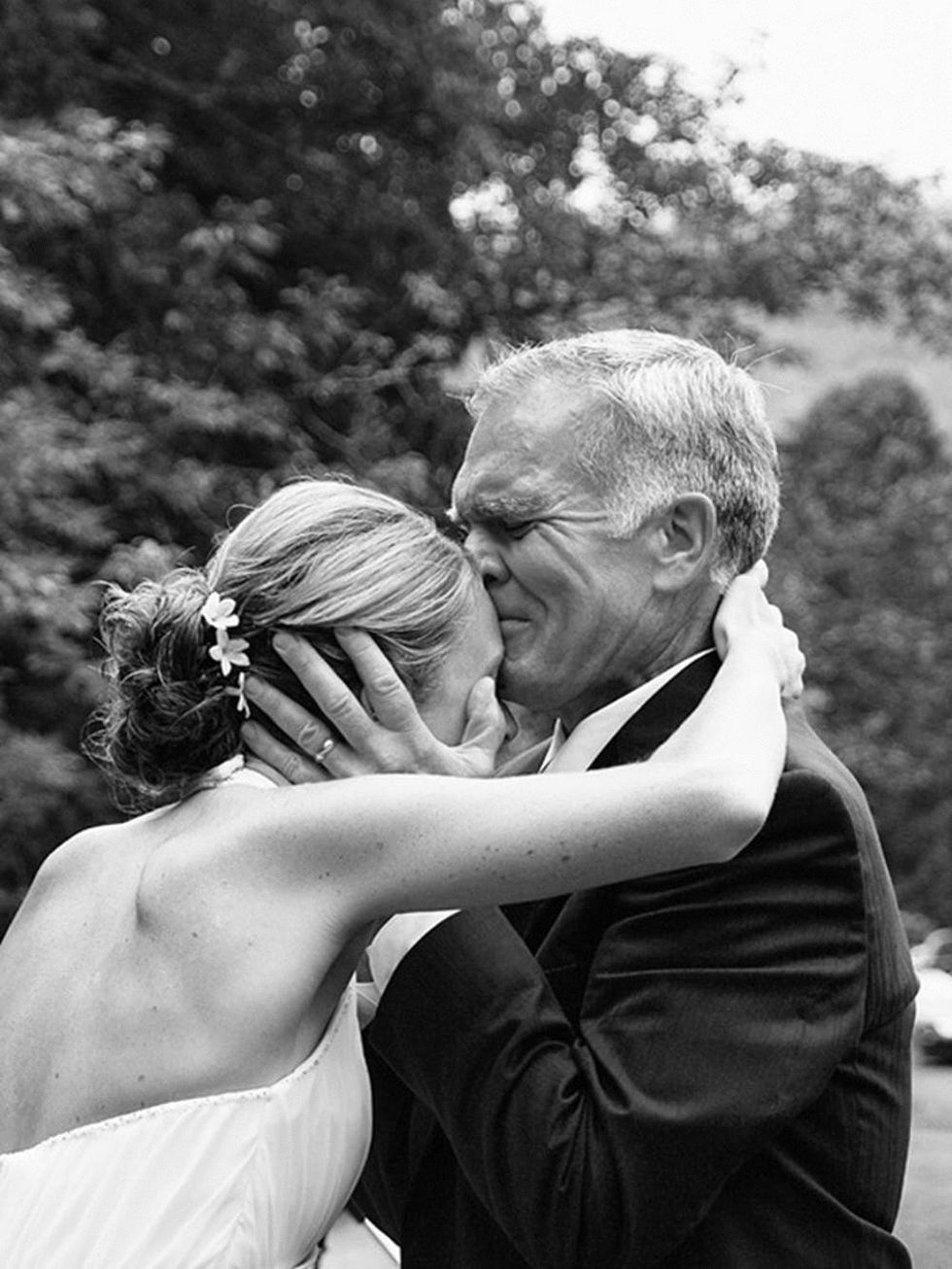 4. Dad + Daughter: Don't forget about dad! Take some extra time to stage a memorable first look with him, grandpa, mom or another special loved one. (via Julie Whitlock Photography)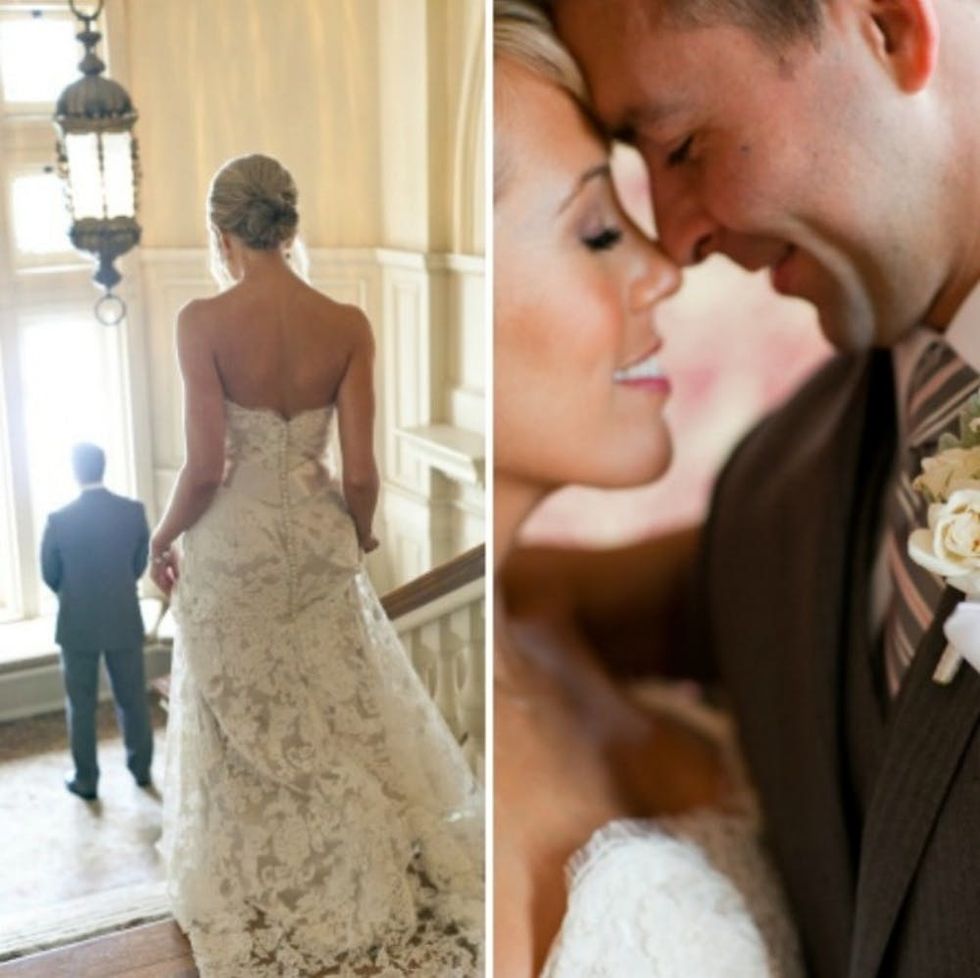 5. Staircase Descent: Even if you aren't wearing a glass slipper, this setup will make you feel just like Cinderella arriving at the royal ball. (via Sweetwater Portraits)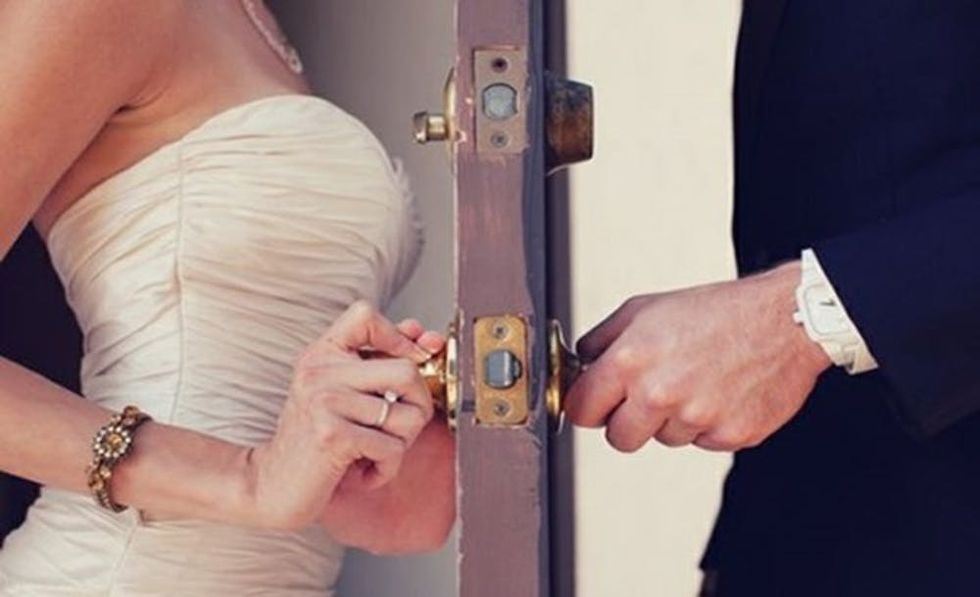 6. Turn the Knob: Before turning the knob and revealing your gown in all its glory, allow time for your photographer to capture a creative shot like this one. (via Melissa Young Photography)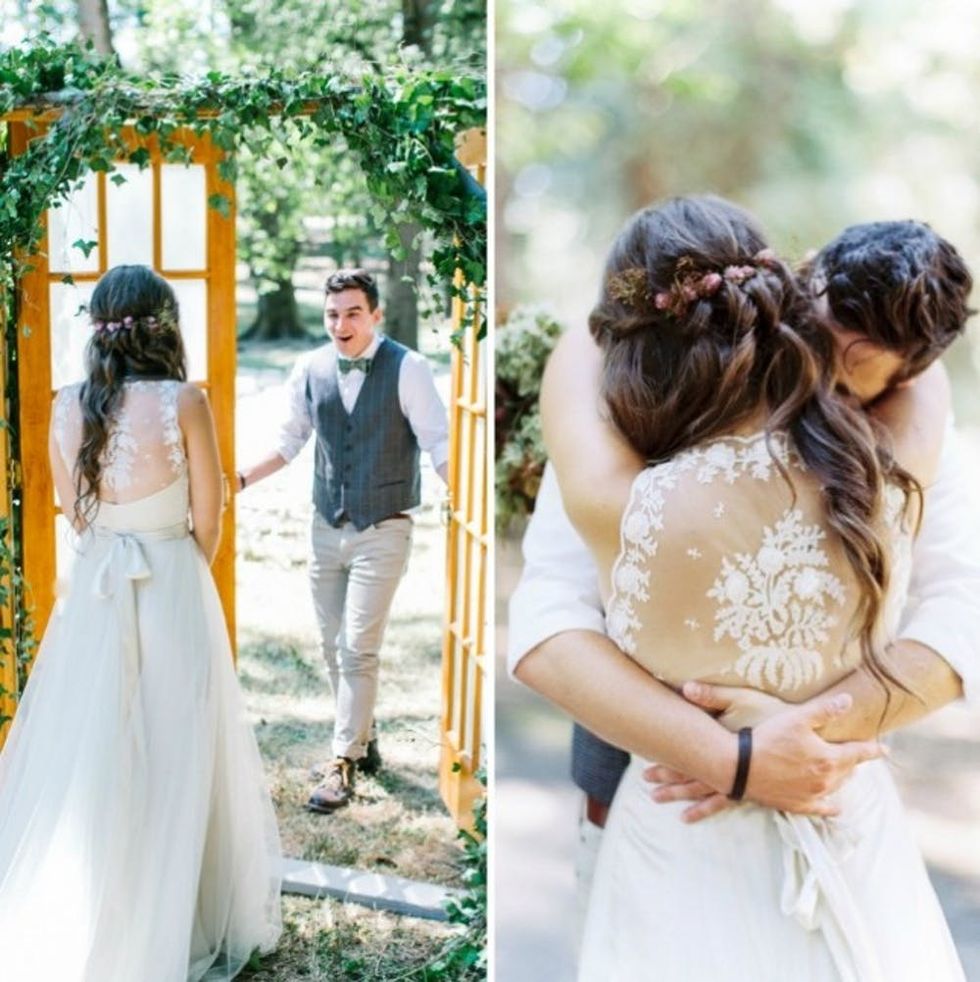 7. Open Doors: Right behind Door #1, the love of his life awaits. (via Maria Lamb)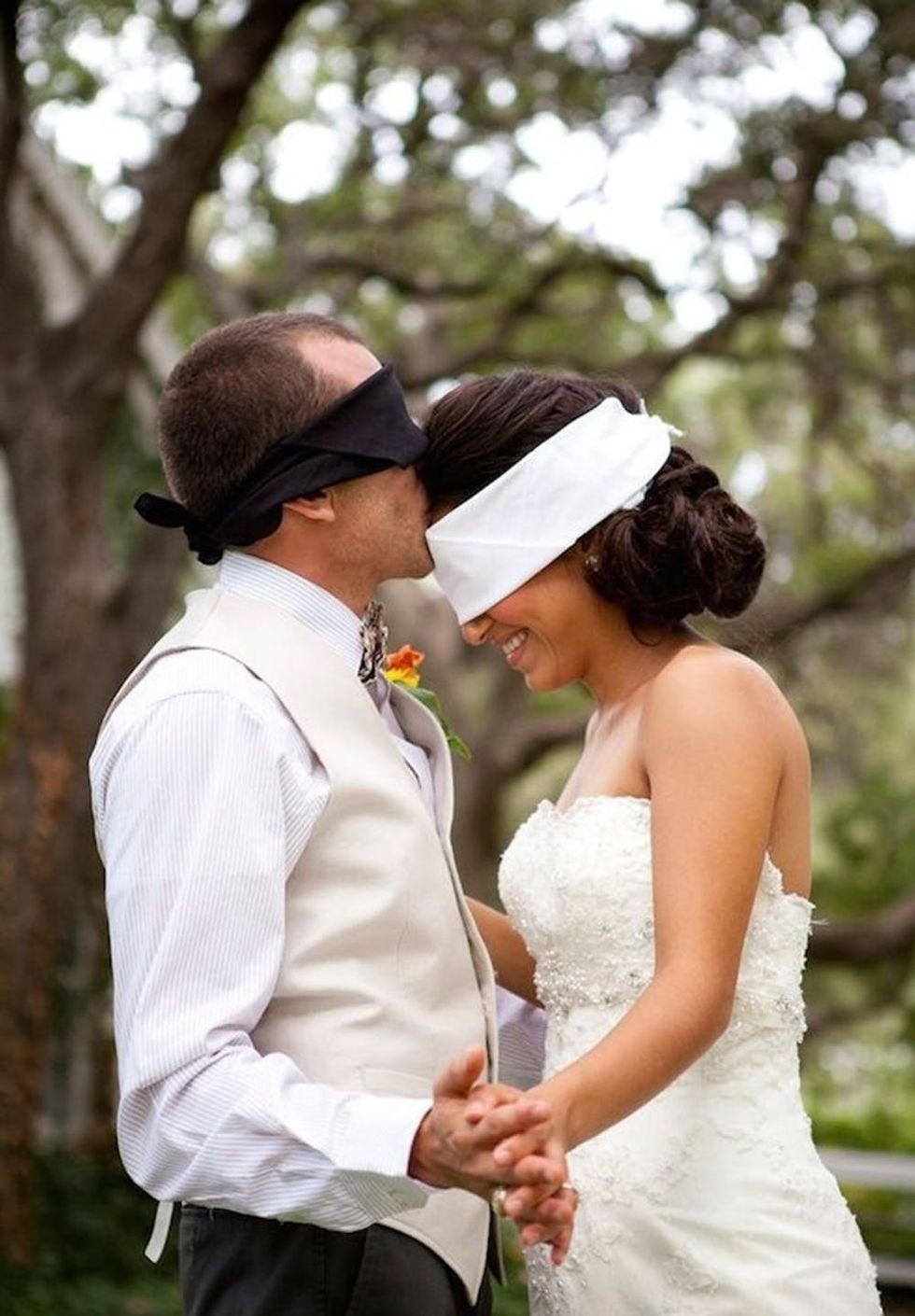 8. Blindfolded: Worried that you or your sweetie won't be able to resist stealing a glimpse before the time is right? His-and-hers blindfolds to the rescue! (via Emily Kiel Photography)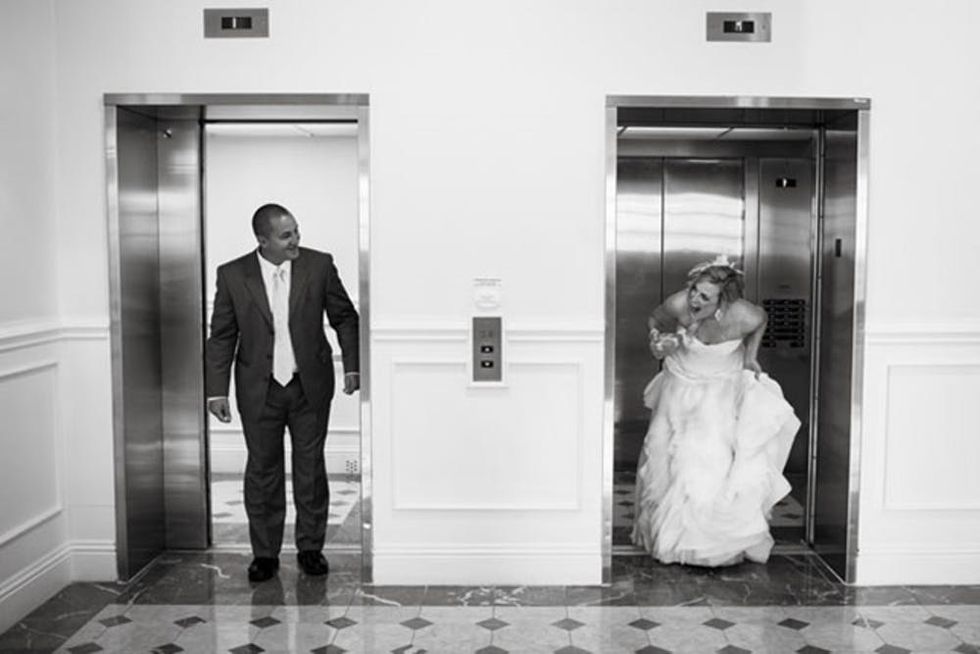 9. Going Up: Who knew that something as commonplace as stepping out of an elevator could be so exciting? (via Ashley Victoria Photography)
10. Covered Eyes: Put your best man and maid of honor to work by making them a part of this silly, spectacular photo op. (via Katy Weaver Photography)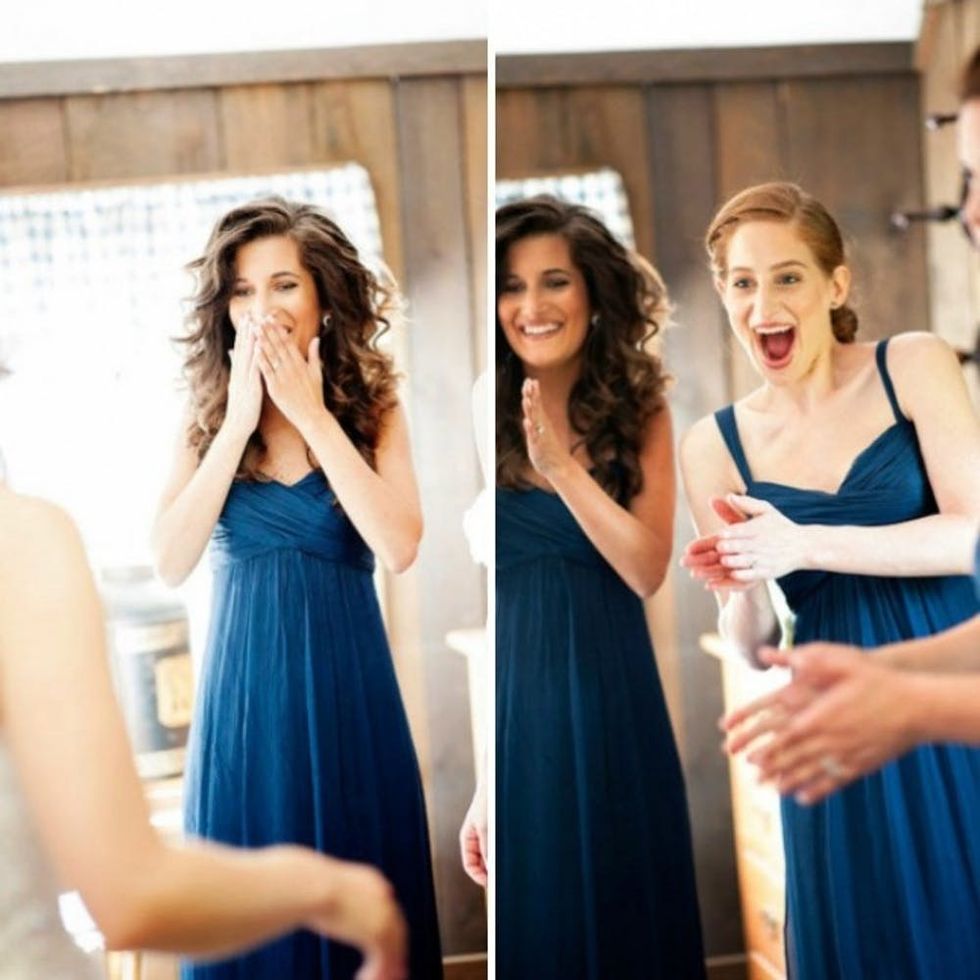 11. Beaming Bridesmaids: They've been there for you through thick and thin, and on your wedding day, your girls will be there once again to ooh and ahh over their bestie. (via Julia Jane Studios)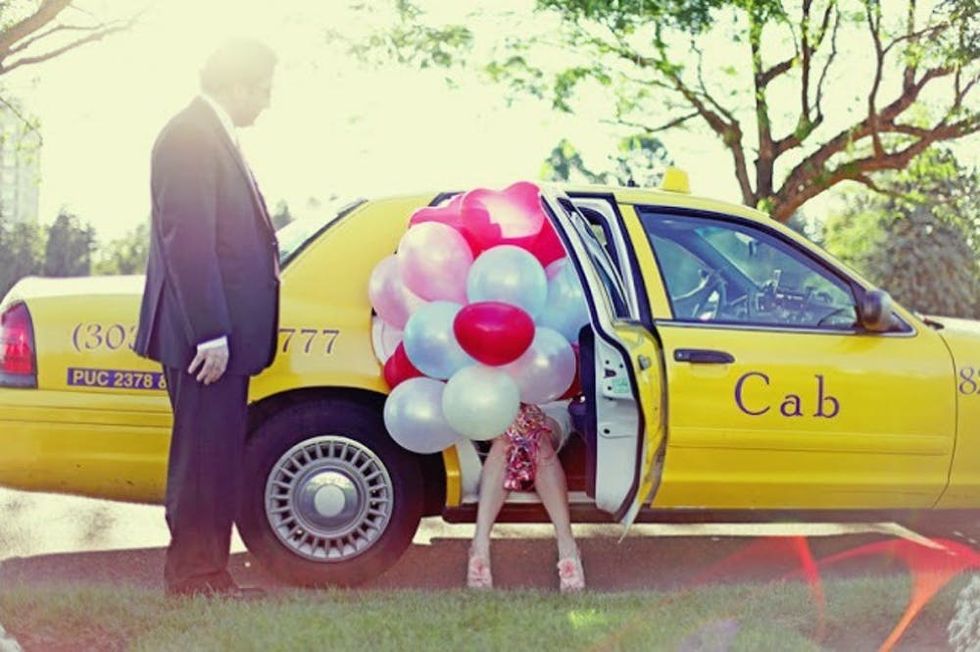 12. Bunch of Balloons: Who needs a limo? Blow him away by arriving in a cab and carrying a beautiful bouquet of balloons. (via Fresh in Love Photography)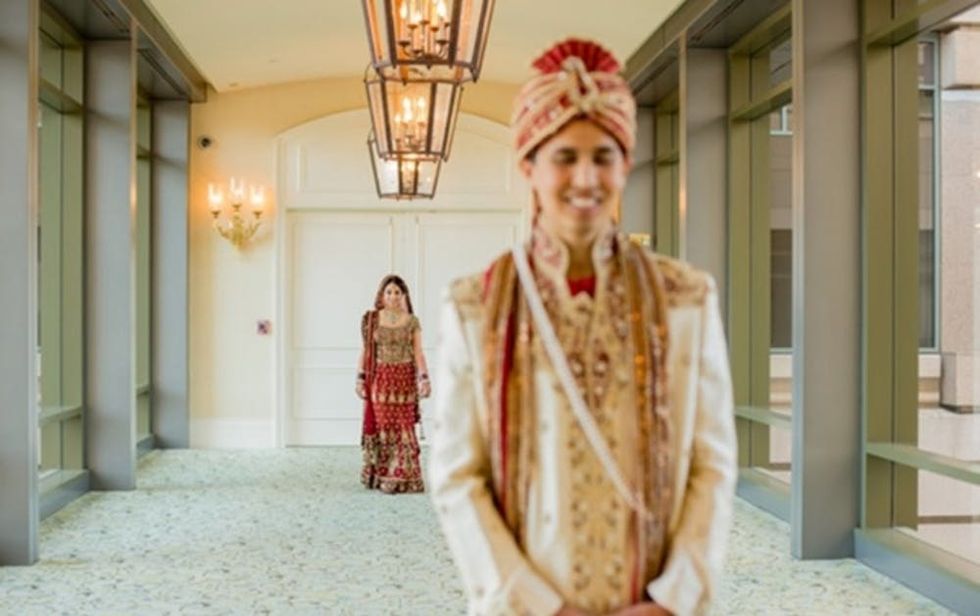 13. The Long Hallway: Capture the anticipation of the moment by staging your first look inside a long hallway or spacious room. We especially love the excited smile on this groom's face. (via Wedding Documentary Photo + Cinema)
Are you doing a first look? Share your own creative ideas below.