20 Gifts for People Who Love to Make Things
Dec 07, 2015
Stumped on what to get that friend or family member who knows how to make everything? Wondering what homemade gift will hit home for your craftiest bud? Well, we've got just what you need: a gift guide for makers! Because giving the gift of creativity happens to be our jam.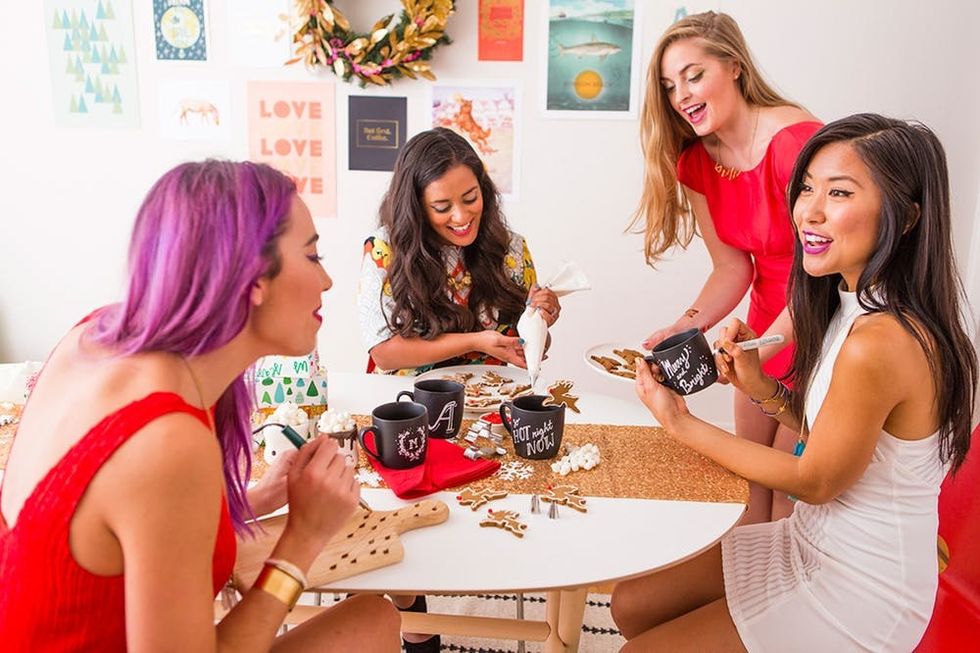 ---
To curate this clever collection of creative gifts, we partnered with Teva to round up some of our favorite Brit Kits, DIY classes, and DIY projects guaranteed to be the most unique gifts your friends will get this year. It's all part of Teva's sparkly collaboration with HonestlyWTF and Swarovski. Yep, you read that right. Crystals and sandals together at last. And better yet, in the form of a DIY kit! Sound familiar? It should be. We reported on this unusually awesome collaboration back in October, and are thrilled to be able to take this kit for a test spin here at Brit HQ.
Now, without further ado, presenting 20 gifts for people who love to make, hack, craft, weave, bead, color, paint and draw.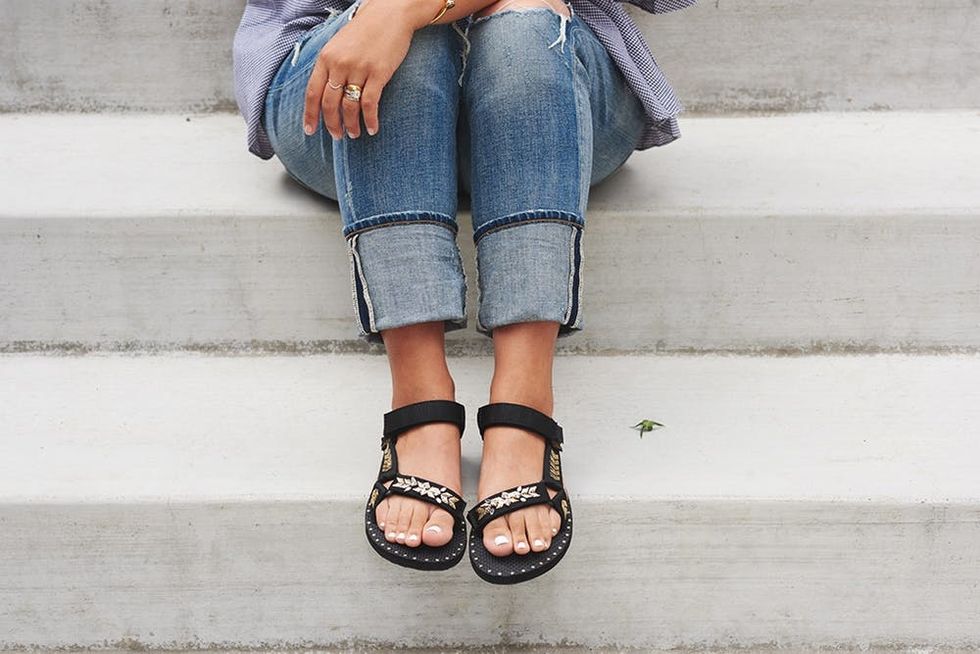 1. Teva x HonestlyWTF Customizable Sandal Kit ($89 and up): We told you this collaboration was sparkly! ;) Add glitz and glamour to your everyday footwear this holiday season, even if you're somewhere warm enough to rock a pair of sandals. Created in partnership with HonestlyWTF, this custom sandal kit comes complete with one pair of Original Universal Sandals or Flatform Universal Sandals, Swarovski crystals, application tools, embroidery floss and an instruction booklet from Erica Chan Coffman, founder of Honestly WTF.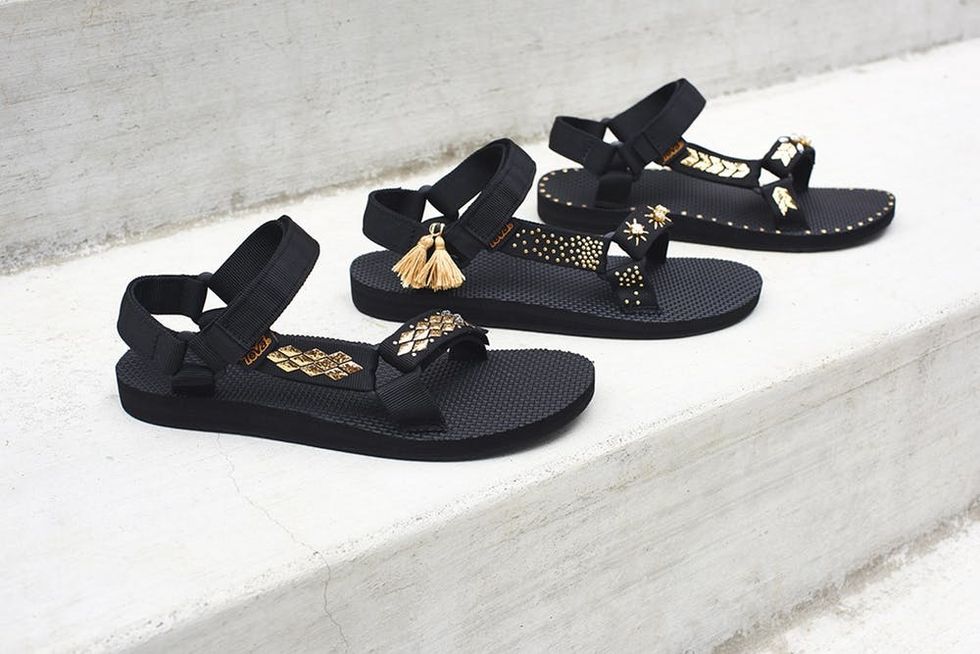 Following instructions not your thing? No problem! The kit comes with design ideas to follow, but you can also create a design that's uniquely you. It's guaranteed to make sure you shine bright all the way to your tippy toes. Snag a kit from Nordstrom while supplies last (it's a limited edition situation, people!) and be sure to share snaps of your custom sandals with @teva on Instagram, Facebook and Twitter using #TevaDIY.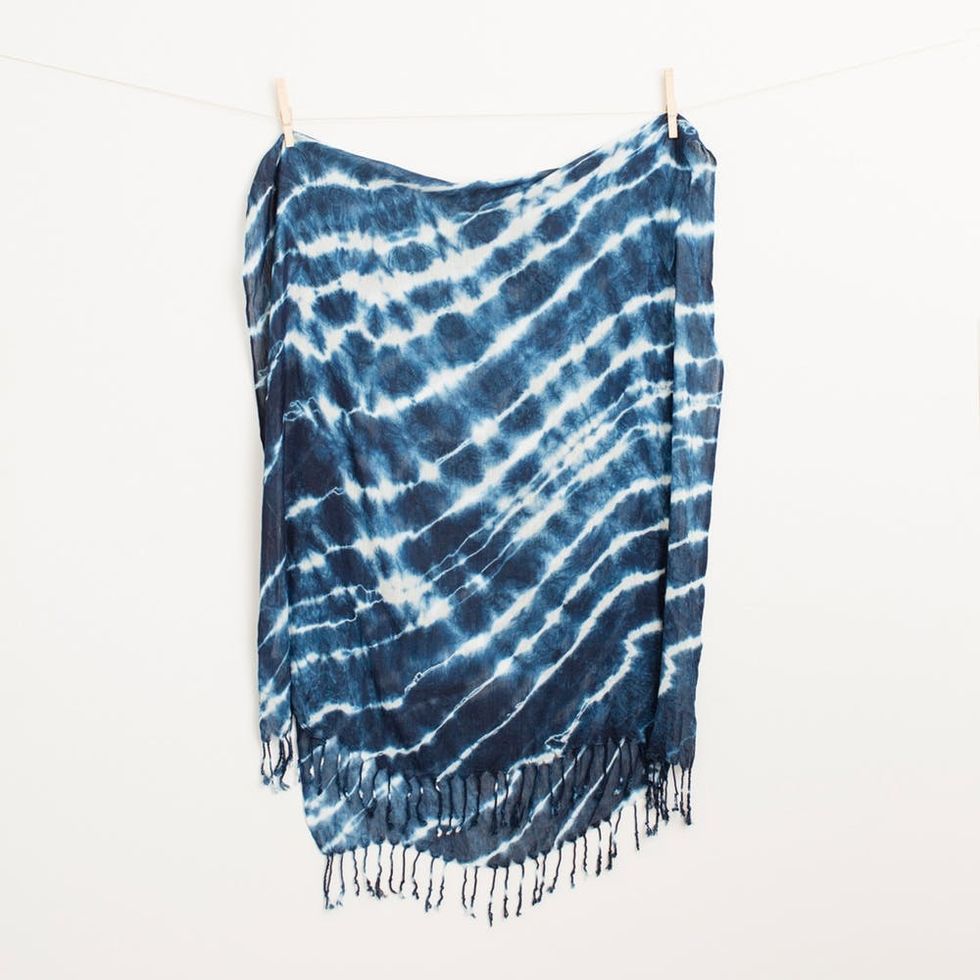 2. Indigo Tie Dye Kit ($12): This grown-up take on your tie dye days of yore is the perfect gift for that friend of yours that fancies herself a flower child. It comes with enough dye to cover 15 yards of fabric (or 15 t-shirts), making it a great idea for a parDIY!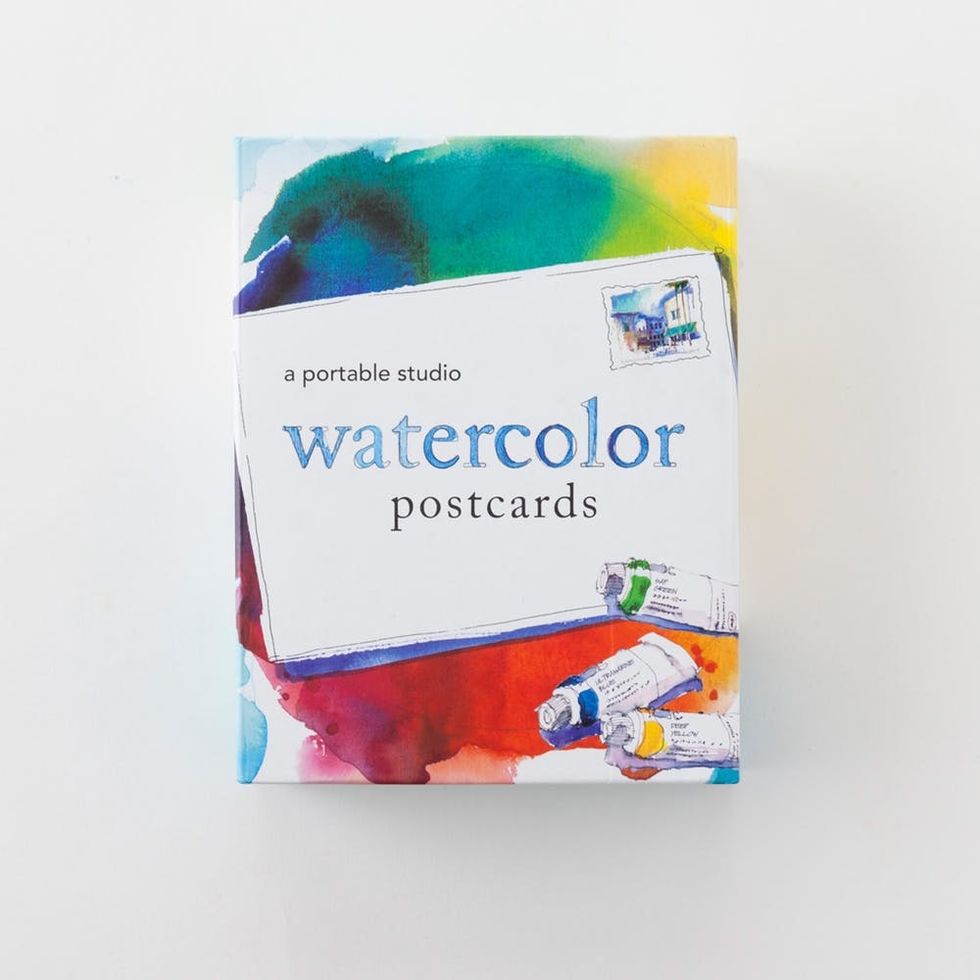 3. Watercolor Postcards ($20): Carry a portable studio in your pocket with this set of watercolors and postcards. Pair this with a booklet of stamps for the perfect gift.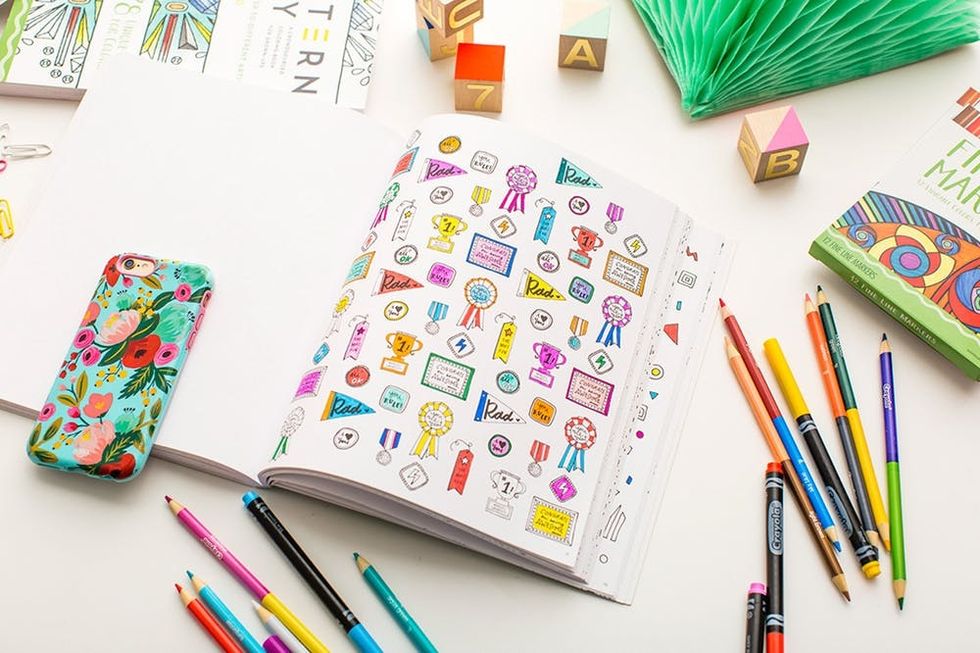 4. Pattern Play Coloring Book ($15): Yo heyyy, remember that time we made a coloring book? This book of patterns is a fun way to get the creative juices flowing.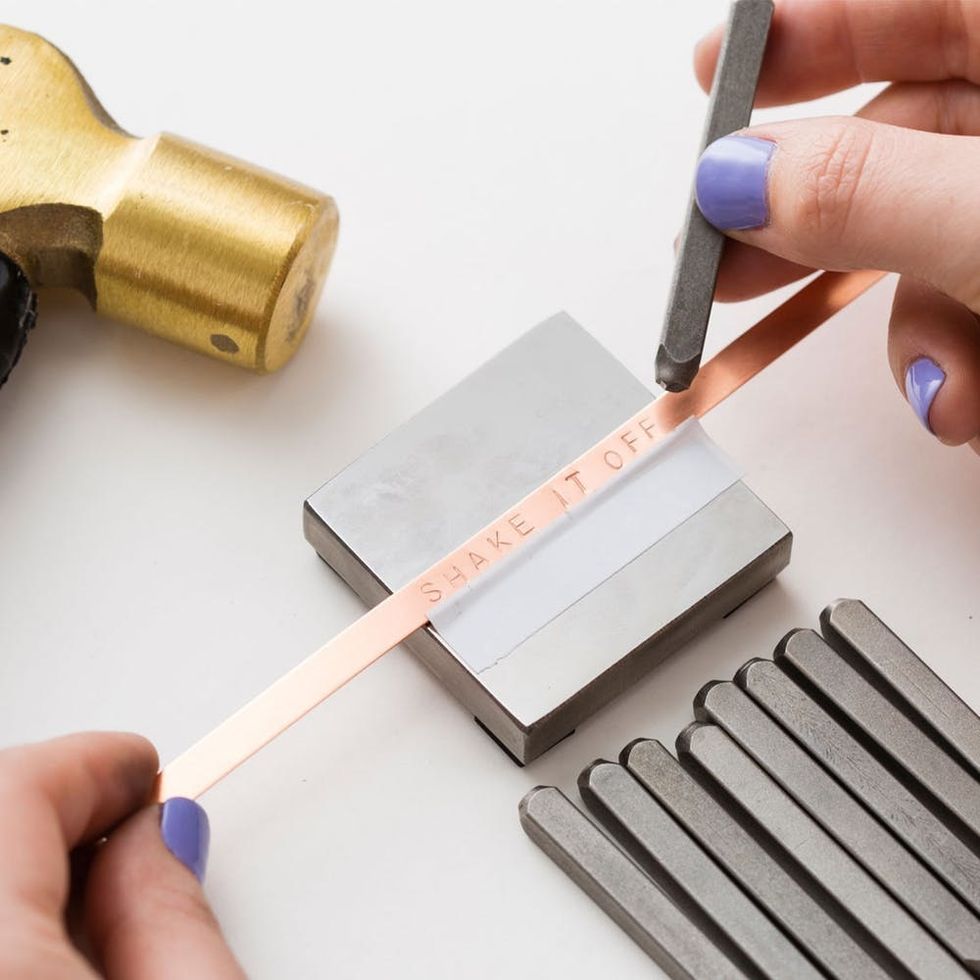 5. Metal Stamping Tool Kit ($49): Start off all your metal stamping projects with this set of high-quality tools. Stamp names, initials, song lyrics, literary quotes and whatever else speaks to you on bracelets, pendants, cuff links, pet tags and more.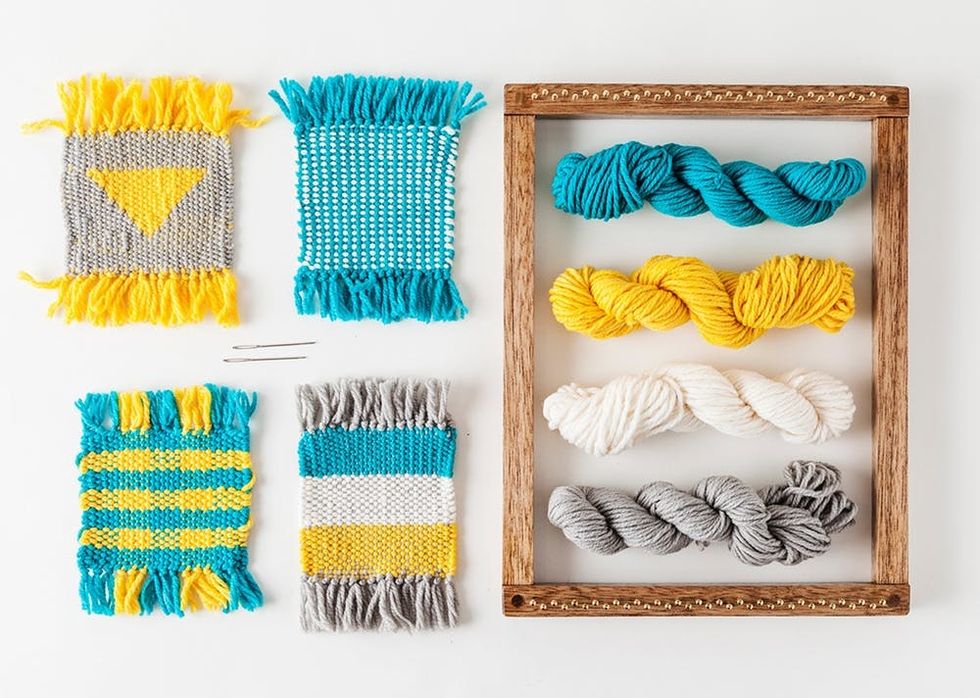 6. Coaster Weaving Loom Kit ($60): Knit it up, y'all. This mini weaving kit is ideal for both beginners and experienced weavers and comes with everything you need to make a set of four colorful coasters. Dinner party guests will be totally amazed at your handmade decor skills.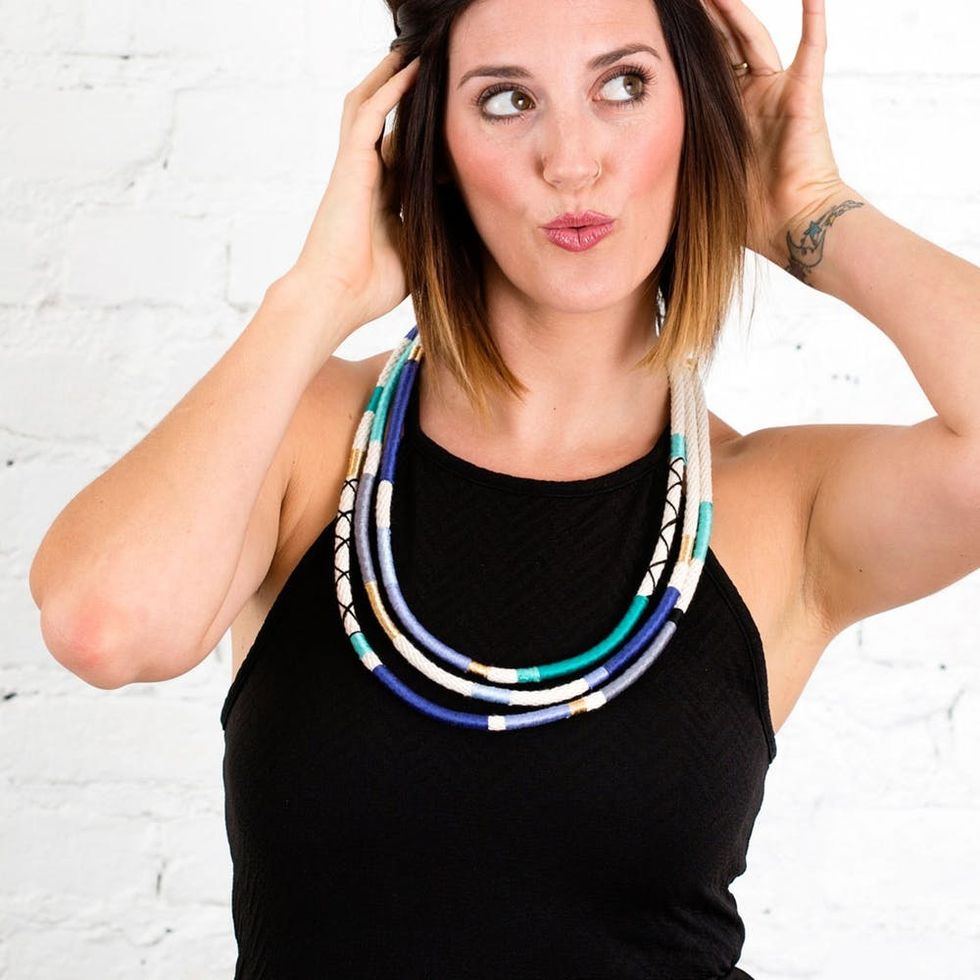 7. Wrapped Rope Necklace Kit ($29): Ready to throw a party… right around your neck? This burst of conversation-worthy color is one of our favorite projects, and the kit comes with enough materials to make three totally unique necklaces.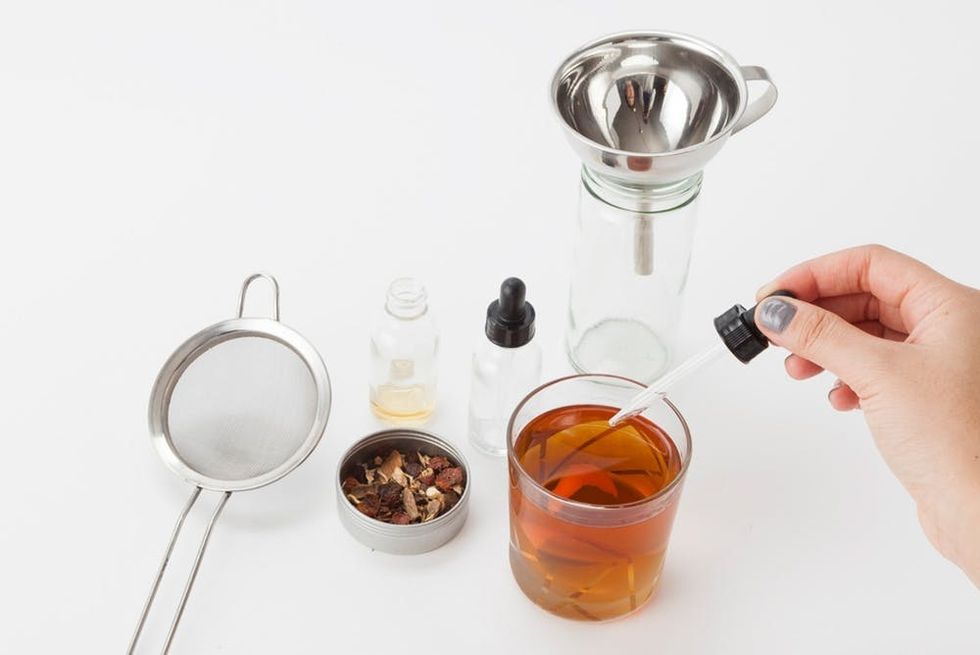 8. Craft Your Own Bitters Kit ($65): If you've got a moonlighting mixologist on your list, then this is just the gift you need. This kit features a handcrafted assortment of essential tools and ingredients for creating your own fine tinctures and extracts at home. Happy hour, anyone?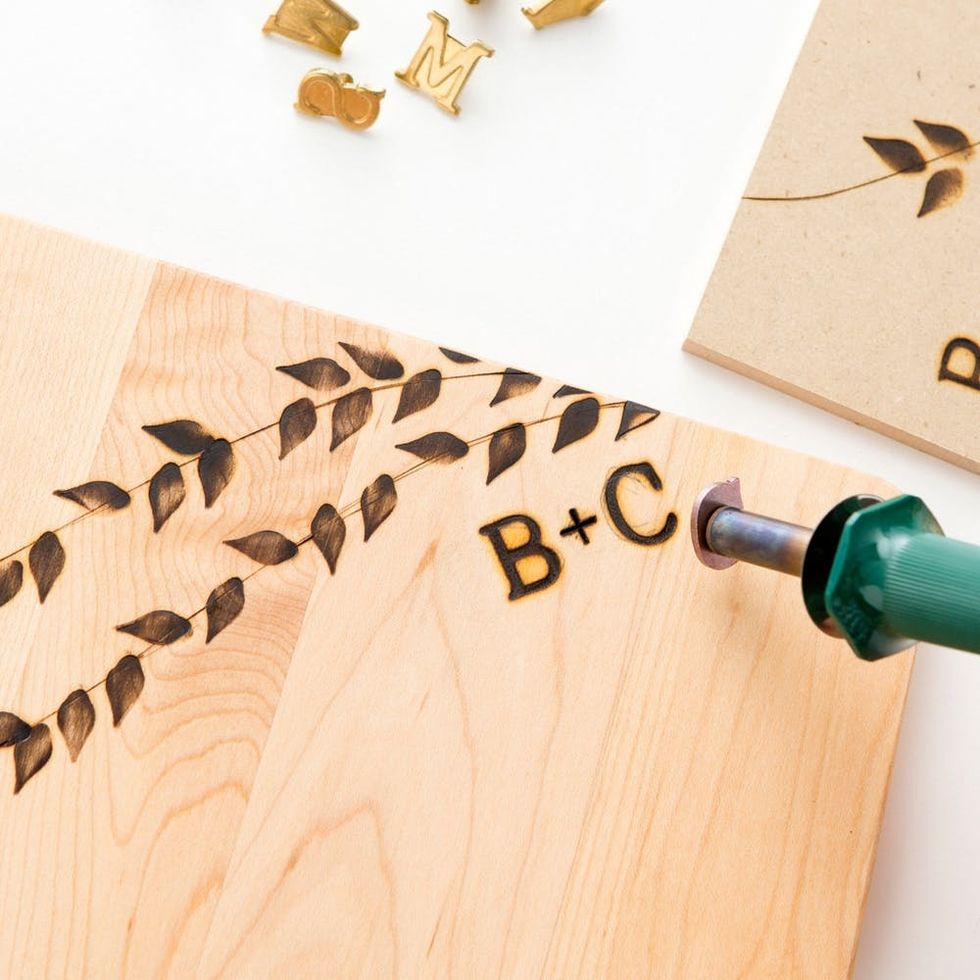 9. Wood-Burnt Cheese Board Kit ($50): We think cheese is the bee's knees, and that's why we partnered with Grace Bonney of Design*Sponge to create this wood-burnt serving board kit! With this kit, you've got everything you need to customize a cheese board for yourself or a for a friend. It even includes alphabet stamps so you can monogram any piece of wood you can find.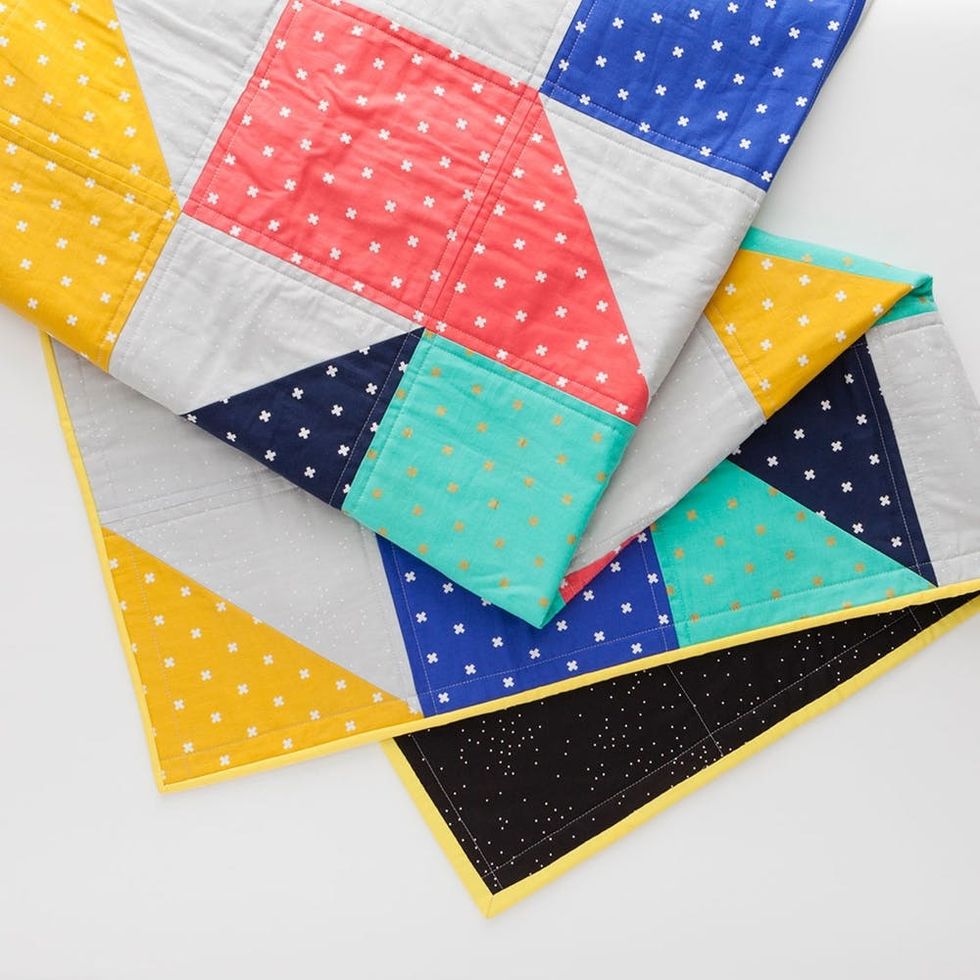 10. Quilting Online Class and Supplies Kit ($117): Think quilting is too old school for you? Think again! Brilliant textile artist Libs Elliot will teach you the ropes of quilting in under an hour. For real. And we've even packaged all the materials you need in a handy dandy kit. In this class, you'll get ground-up instruction and technique training, from general quilt knowledge and "anatomy" to designing, cutting and assembling a four-foot-square quilt. By the time you're putting the finishing touches on this one, we bet you'll already be planning the next.
11. Make & Give ($22): This book of 35 simple, modern craft projects is designed to ignite the maker within you.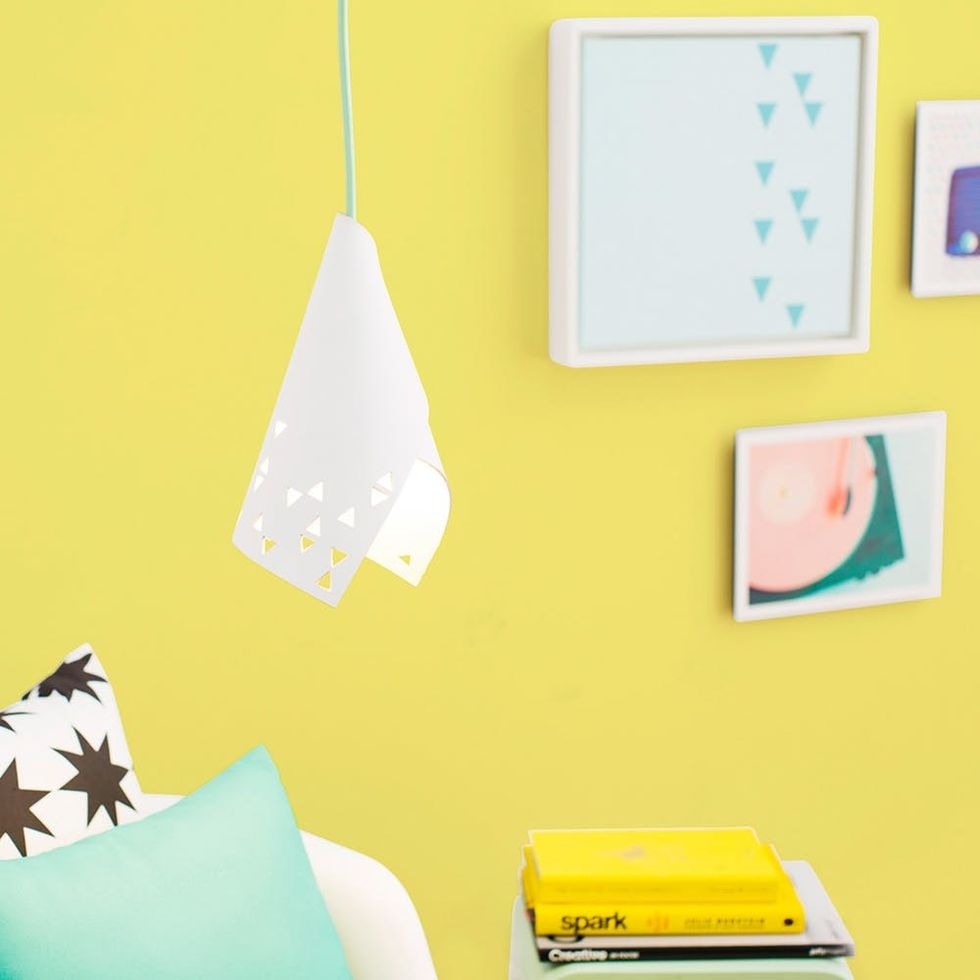 12. Leather Lamp Kit ($39): Less is more with this sleek DIY lamp kit. Simple materials come together to create a beautiful cord lamp that packs a serious punch.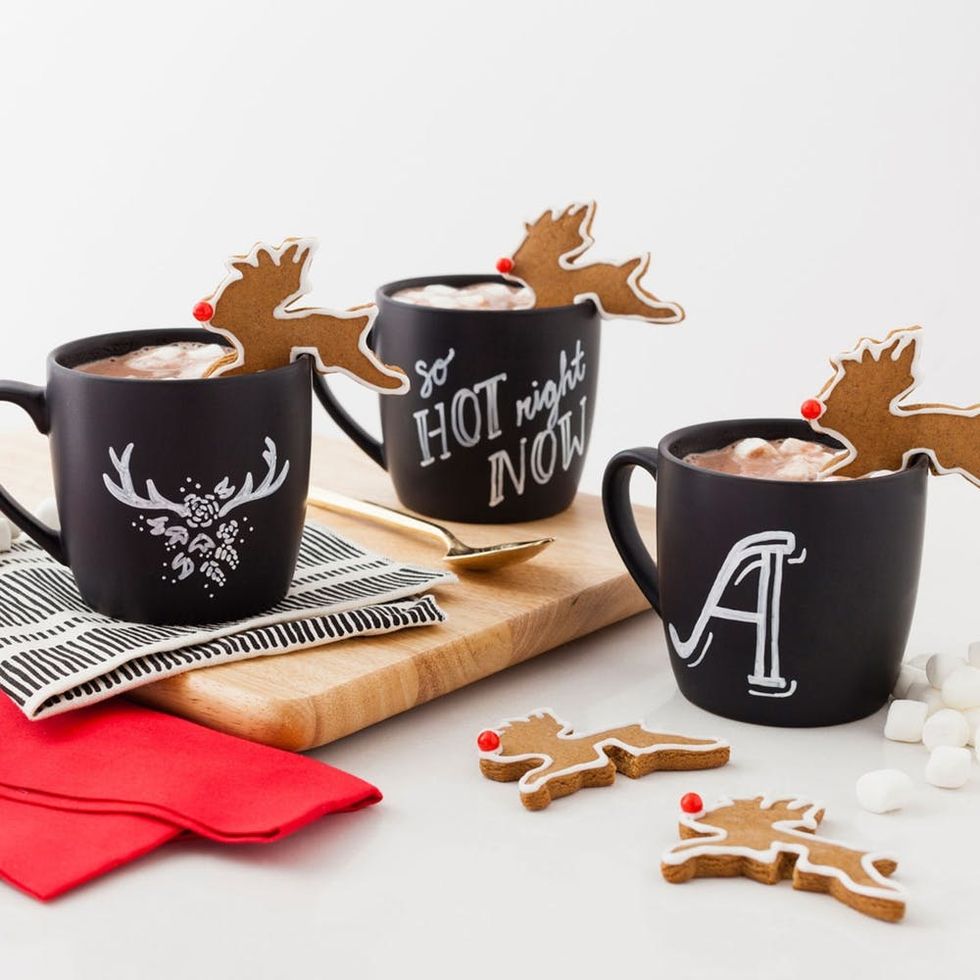 13. Reindeer Mug Kit ($29): Cozy up with this cute mug during the holidays. Our kit includes everything you need to make this beginner-friendly project. It makes for a great crafternoon!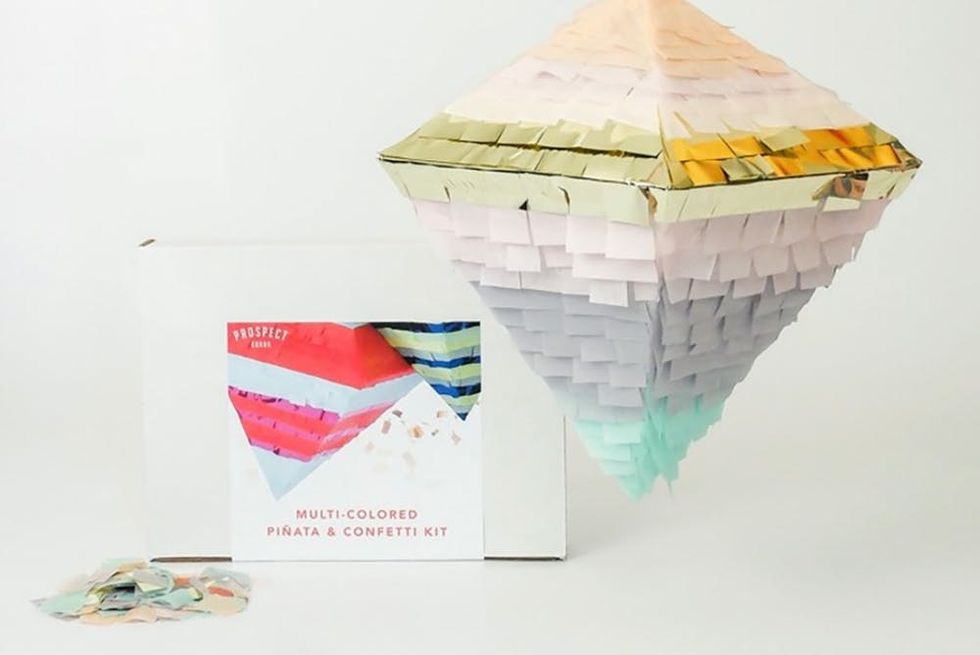 14. Multi-Colored Piñata and Confetti Kit ($38): This is just the thing for that hostess with the mostest we all know and love.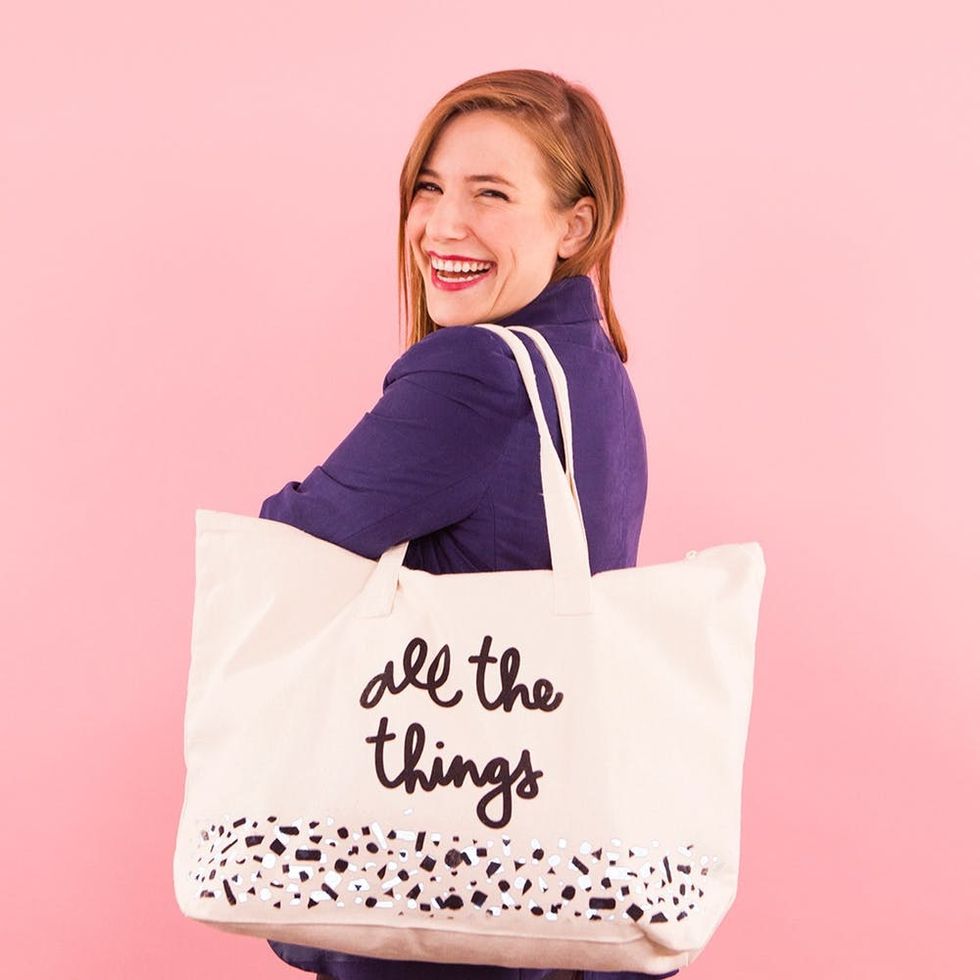 15. Screen Printing Online Class ($19): Umm, that hilarious t-shirt and tote company you've always joked about starting? No jokes here — this class can make those dreams a reality!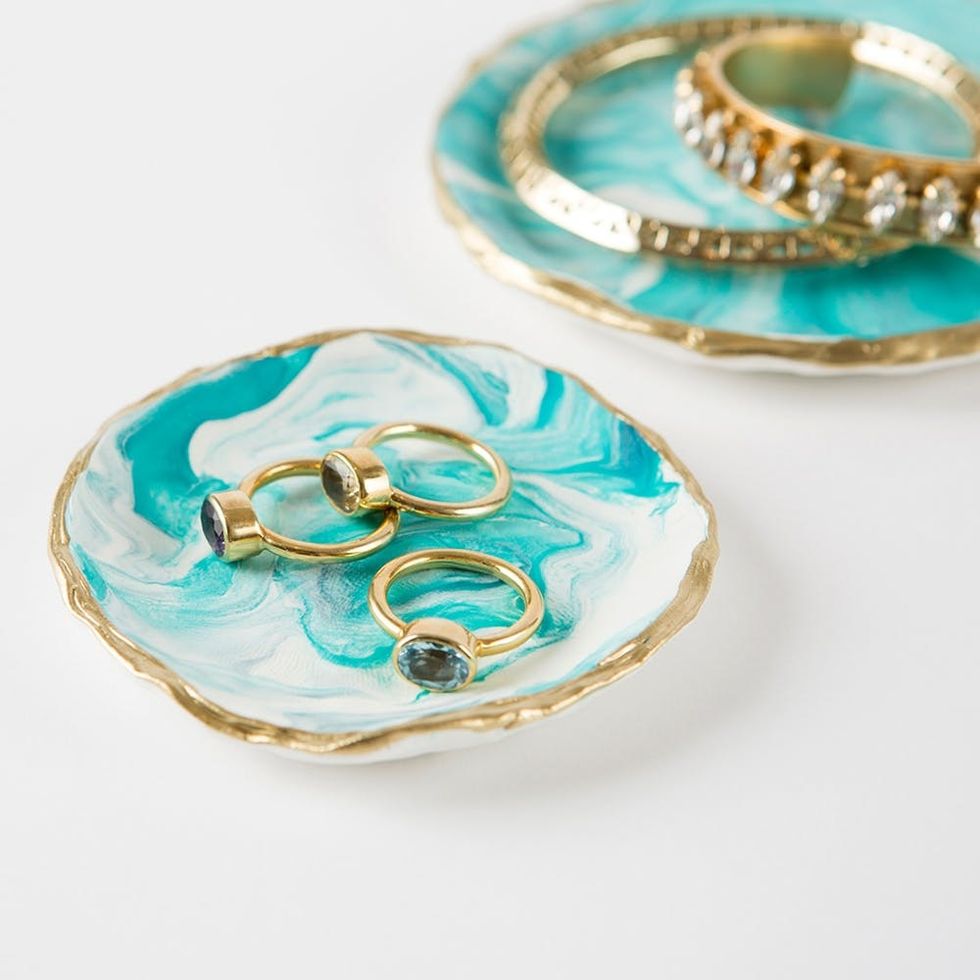 16. Marbled Jewelry Tray Kit ($25): Put your childhood clay skills to use in a classy, grown up way! We give you all the materials you need to make two beautifully marbled jewelry trays with a gilded edge to store all your necklaces, rings and other baubles.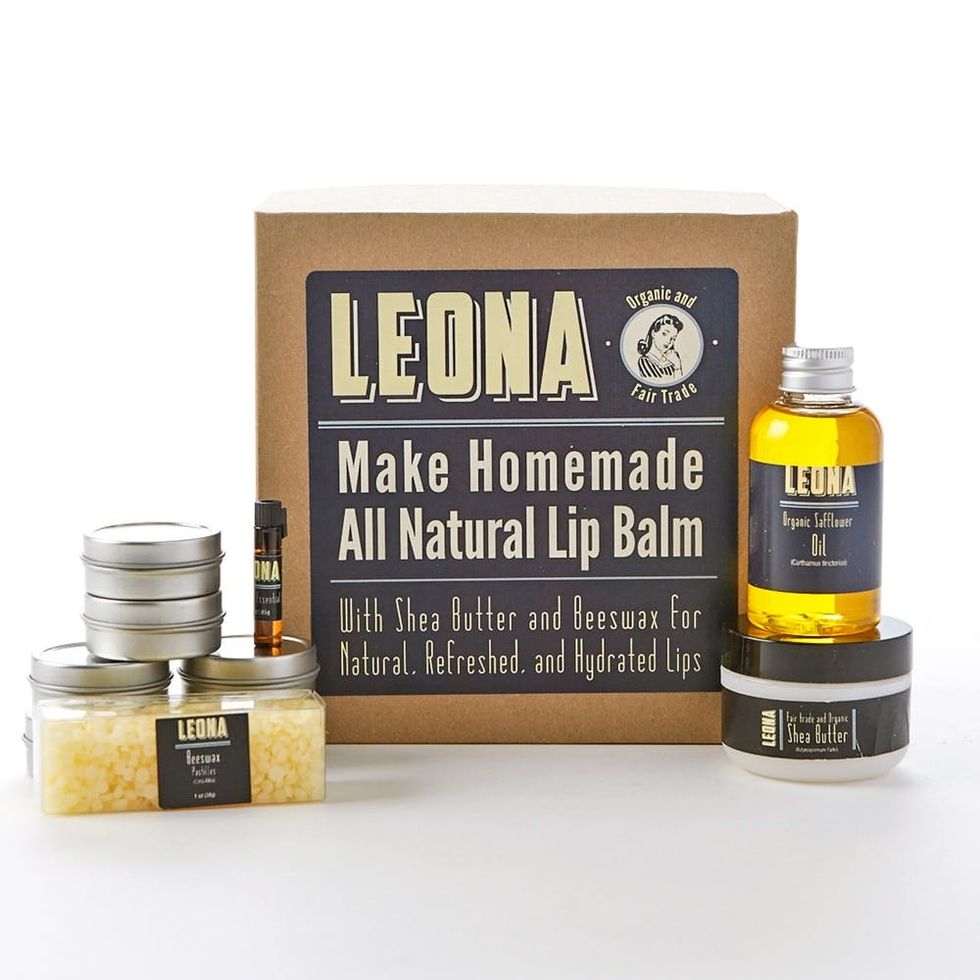 17. Make Your Own Lip Balm Kit ($40): For the natural beauty who likes to know exactly what goes in her products AND likes to gift samples back to her friends afterward ;)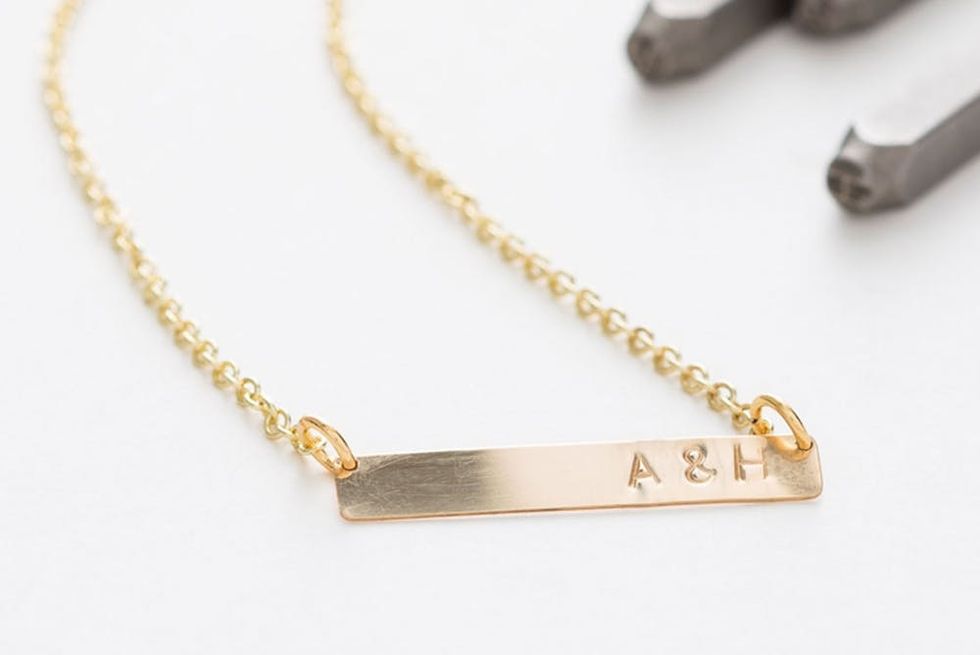 18. Gold Bar Necklace Kit ($19): Immortalize an inside joke with your closest buds, or gift the kit to an accessory-loving pal. This necklace is so simple and elegant, it's perfect for both DIY rookies and veterans alike.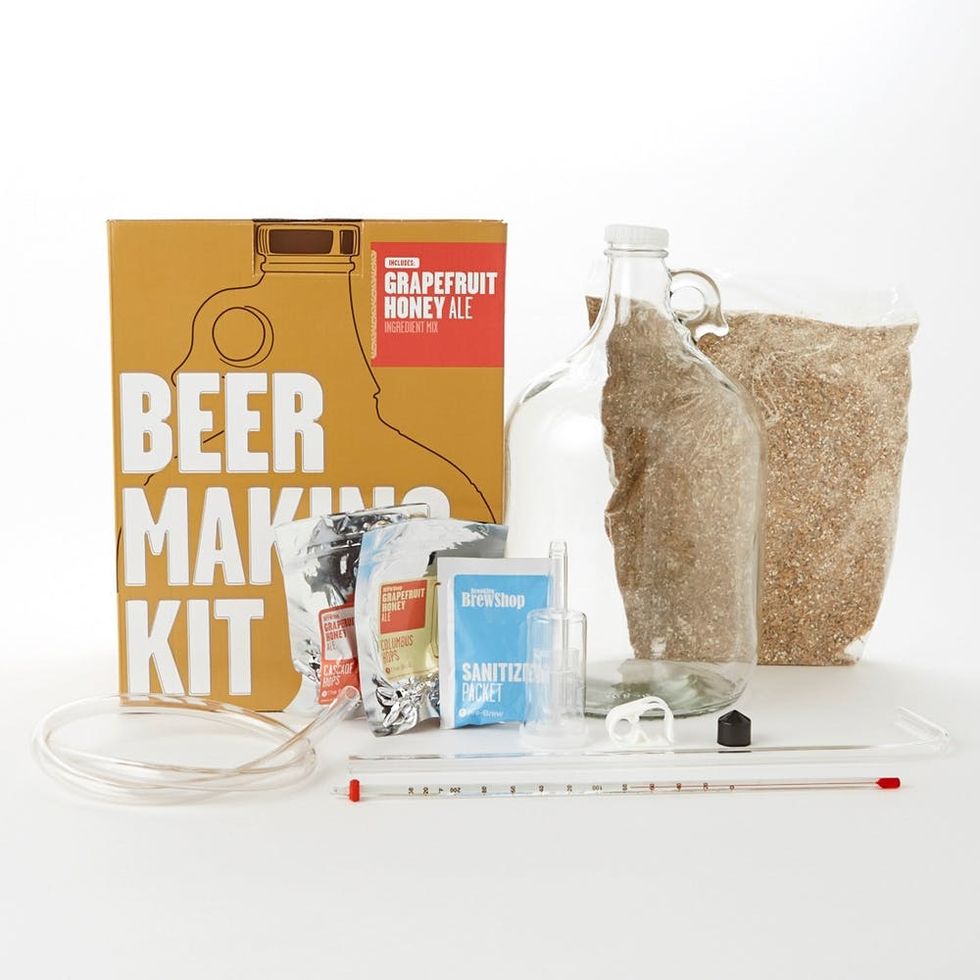 19. Beer Brewing Online Class and Supplies Kit ($50): You're on your way to becoming a beer brewing pro. This class is the ideal intro for those learning to brew for the first time (or for those who just want in on this amazing grapefruit honey recipe).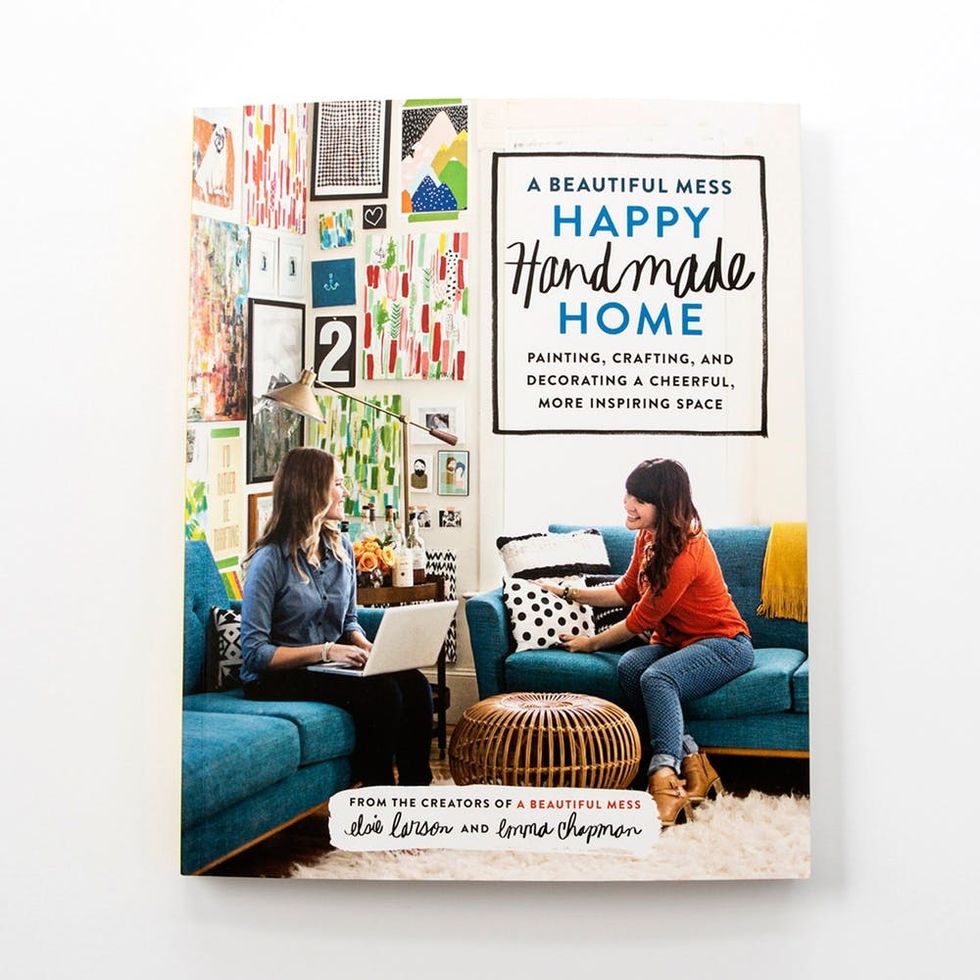 20. Happy Handmade Home ($22): And finally, a tome dedicated to making your space a happy, handmade home. Made by Elsie Larson and Emma Chapman of A Beautiful Mess, this book shares dozens of ways to paint, craft and decorate your way to a happy, bright space with distinct personality.
Don't forget to head to Nordstrom to snag a Teva x HonestlyWTF kit while supplies last!
What's the best thing yu've made lately? Tag us on Instagram, and use hashtag #iamcreative!
This inspiration is brought to you by Teva.
Anjelika Temple
As Chief Creative Officer and Founding Partner at Brit + Co, Anjelika Temple brings her voracious consumption of all things creative and colorful to DIY projects, geeky gadgetry finds and more. When she's not DIY-ing her heart out, you'll find her throwing dinner parties with friends or adventuring with her husband David, their daughter Anokhi, and their silly dog Turkey.