20 Grab-and-Go Snack Recipes
Aug 05, 2013
We're huge fans of snacking and ever since we made these reusable snack bags, we've been working on putting them to use with ultra-portable snacks that fun to make and eat. With that in mind, we've rounded up 20 recipes for on-the-go munching that are perfect for throwing in a Ziploc or your pretty reusable snack bag and heading out the door.
---
2. Parmigiano Reggiano Cookies: Um, savory cookies? Sounds a little weird but these guys look delicious enough for us to want to take the plunge. (via Manu's Menu)
3. Peanut Butter Sandwich Graham Crackers: Who doesn't need a little PB in their day? These little sandwich crackers will lend you a burst of energy when you need it most. (via Teaspoon of Spice)
4. Honey Roasted Nuts: These aren't your average honey roasted nuts. They've got honey, olive oil, rosemary, vanilla, and sea salt. Yum! (via My Kitchen Affair)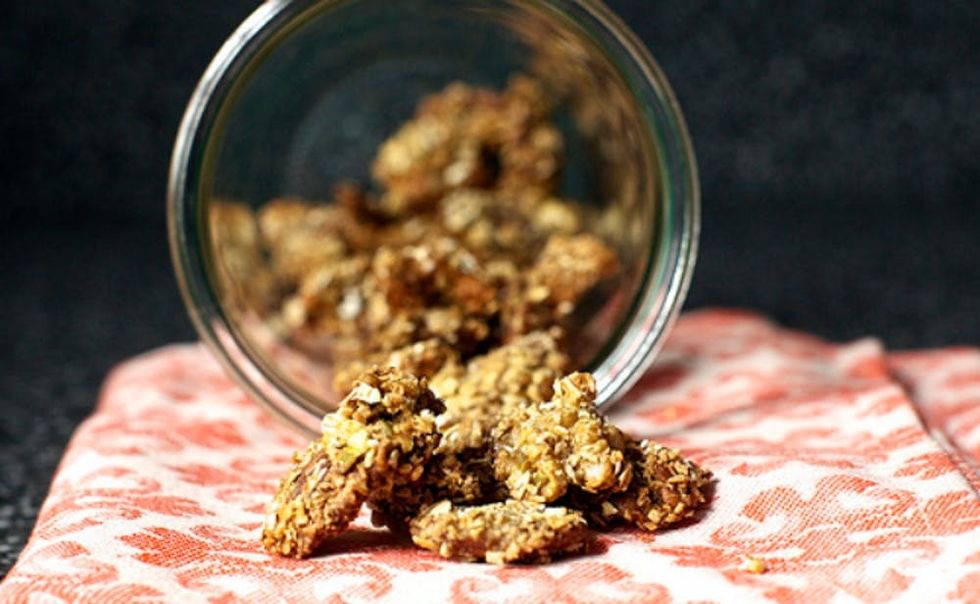 5. Granola Crusted Walnuts: Granola and nuts are two of our favorite go-to snacks, so why not combine them? Get the right amount of sweetness with this handy recipe. (via smitten kitchen)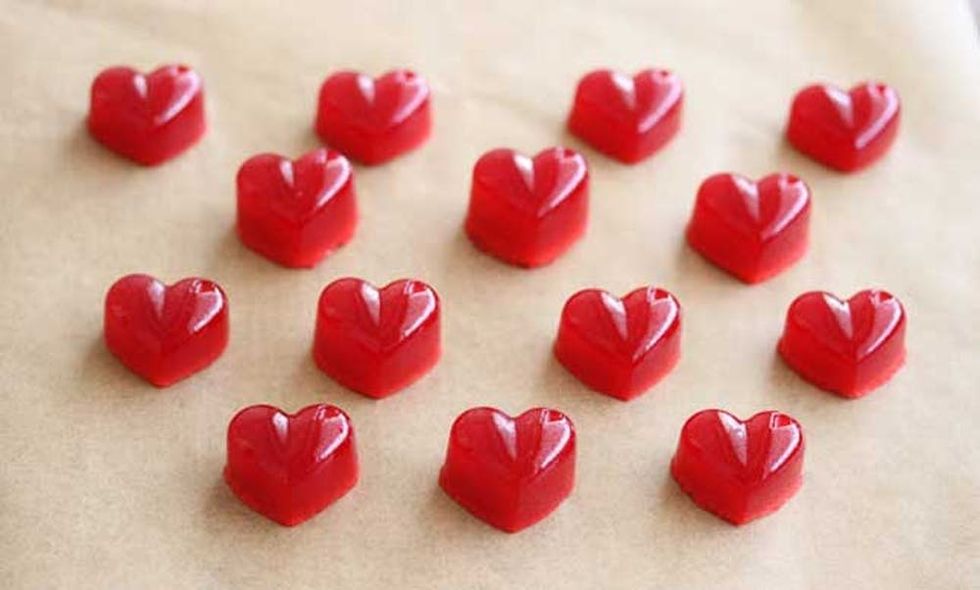 6. Homemade Fruit Snacks: These adorable little guys are a great substitute for store-bought fruit snacks. They're so easy to make that you could definitely experiment with a lot of different flavors to find one that's just right for you. (via Kirbie's Cravings)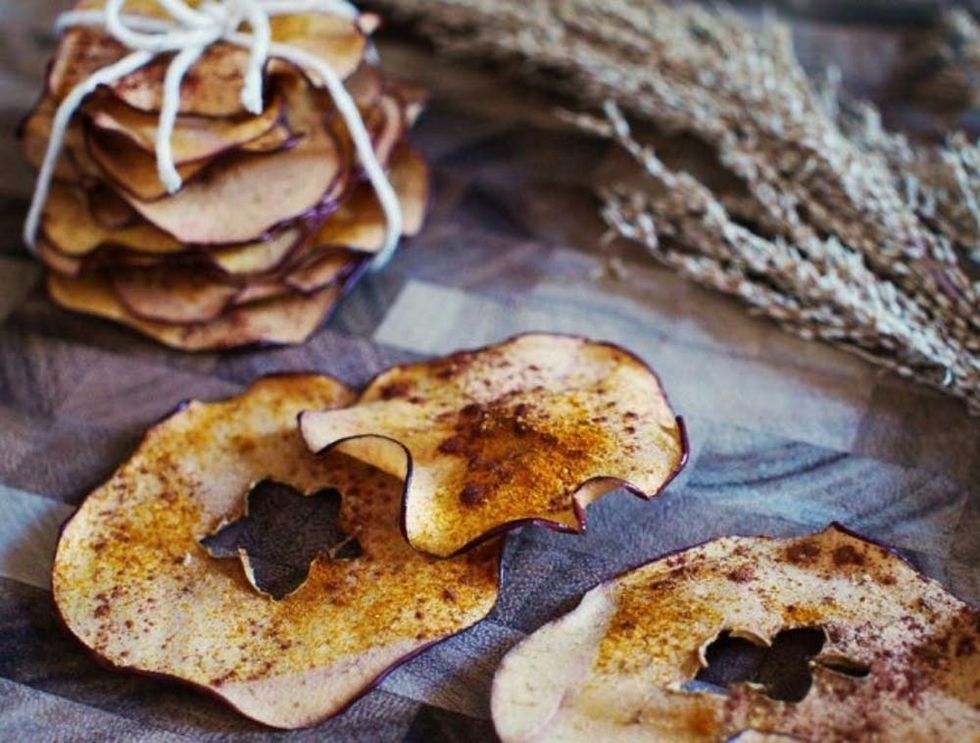 7. Turmeric Apple Chips: Apple chips are a great way to fulfill your craving for some crunch while keeping it healthy. The addition of turmeric is an interesting way to kick it up a notch. (via South Beach Primal)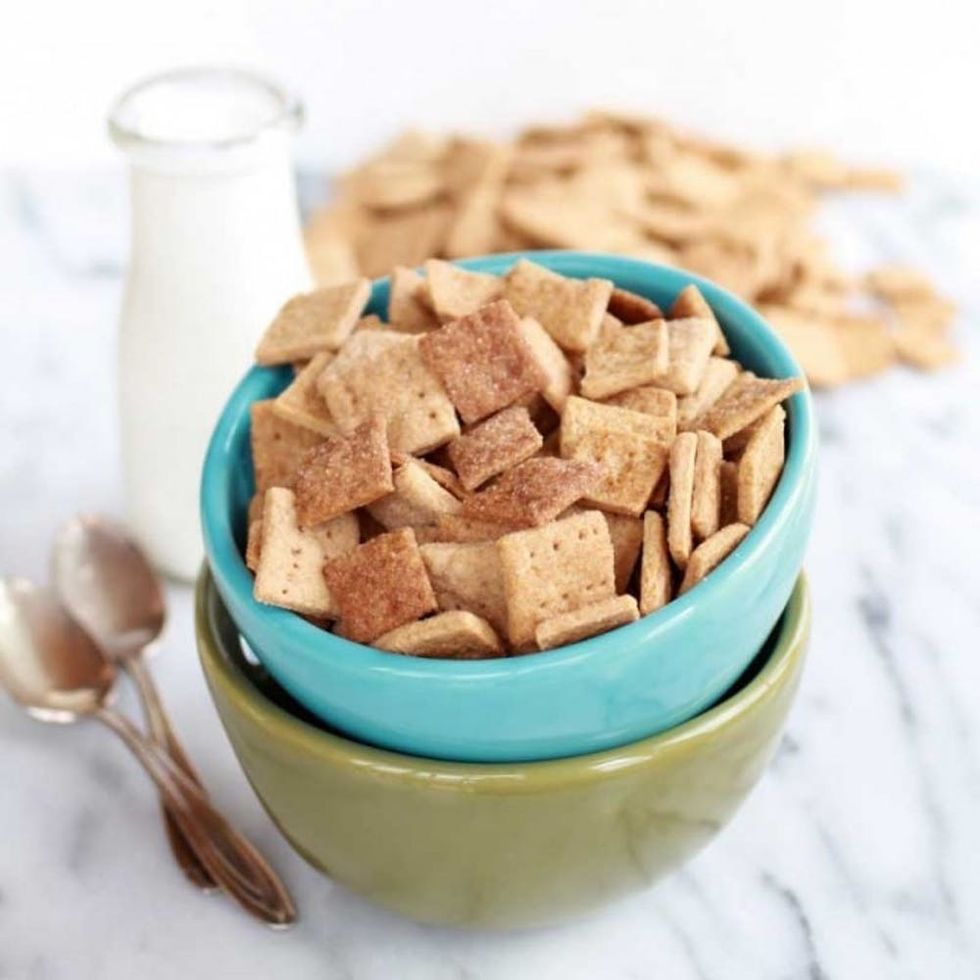 8. Homemade Cinnamon Toast Crunch: Cereal — it's not just for breakfast anymore. This healthy version of Cinnamon Toast Crunch is a great sweet bite to munch on-the-go. (via Half Baked Harvest)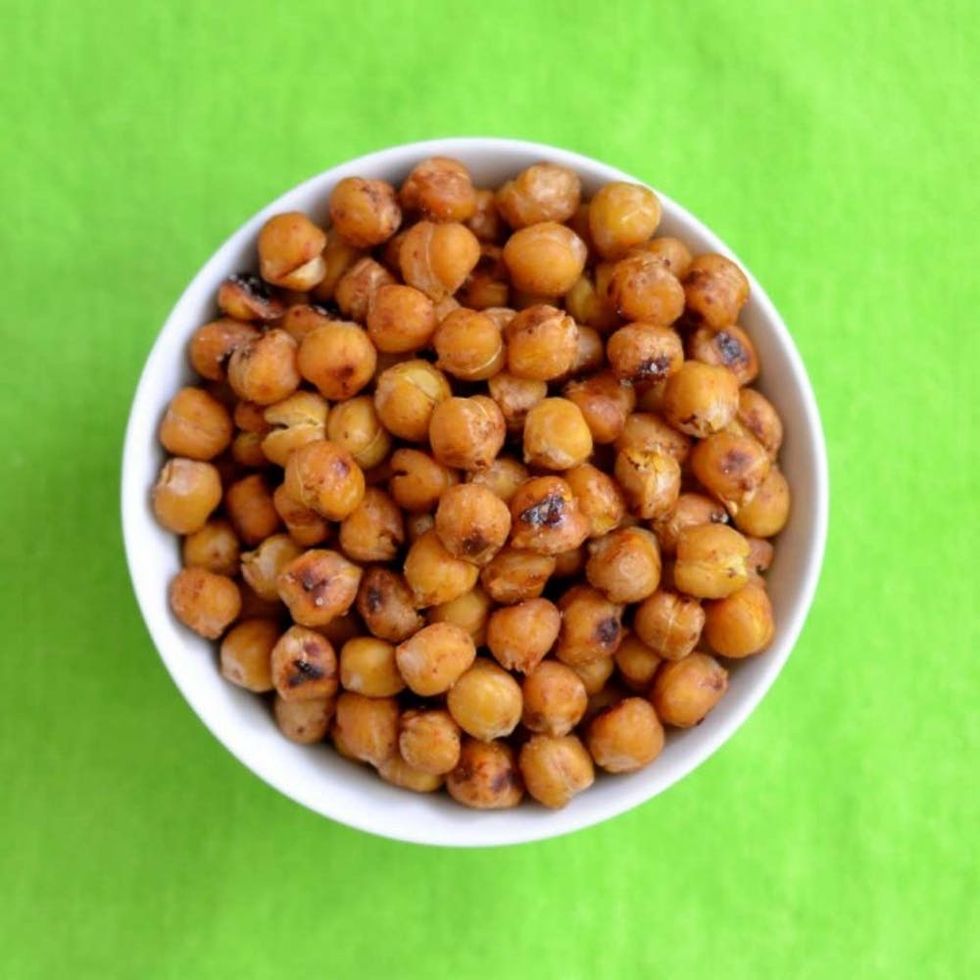 9. Chipotle Lime Chickpeas: Chickpeas are packed with protein and the chipotle lime flavor combo makes these crazy delicious in addition to being healthy! (via Real Food. Real Deals.)
10. Dark Chocolate Coated Spicy Candied Almonds: Chocolate covered almonds are delicious. Dark chocolate covered almonds with a hint of spice? Count us in. (via Foods for the Soul)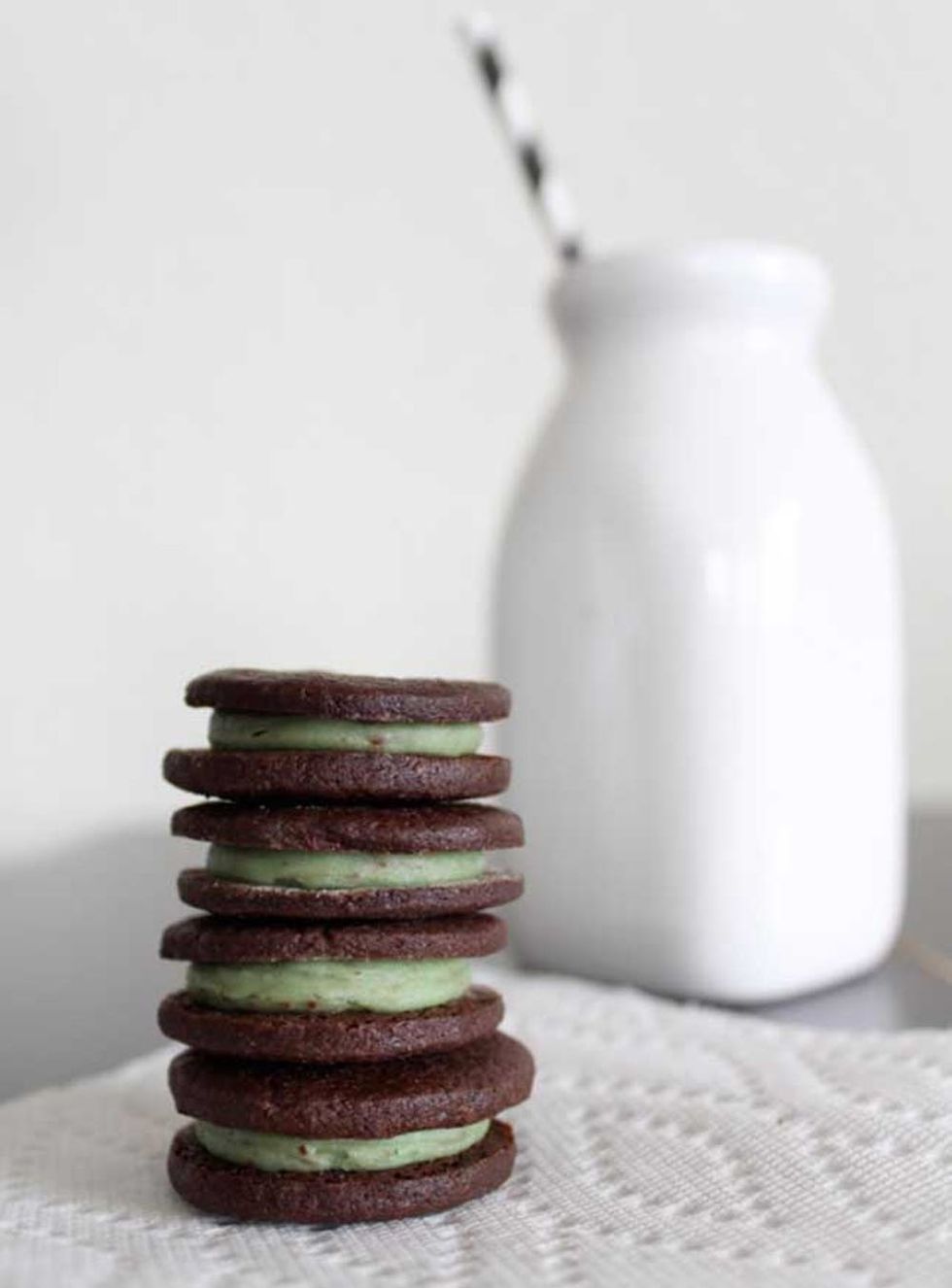 11. Homemade Mint Oreos: Want to get your Oreo fix without all the chemicals? This homemade version of the mint option is a great sweet treat for snack time. (via Lingonberry Jam)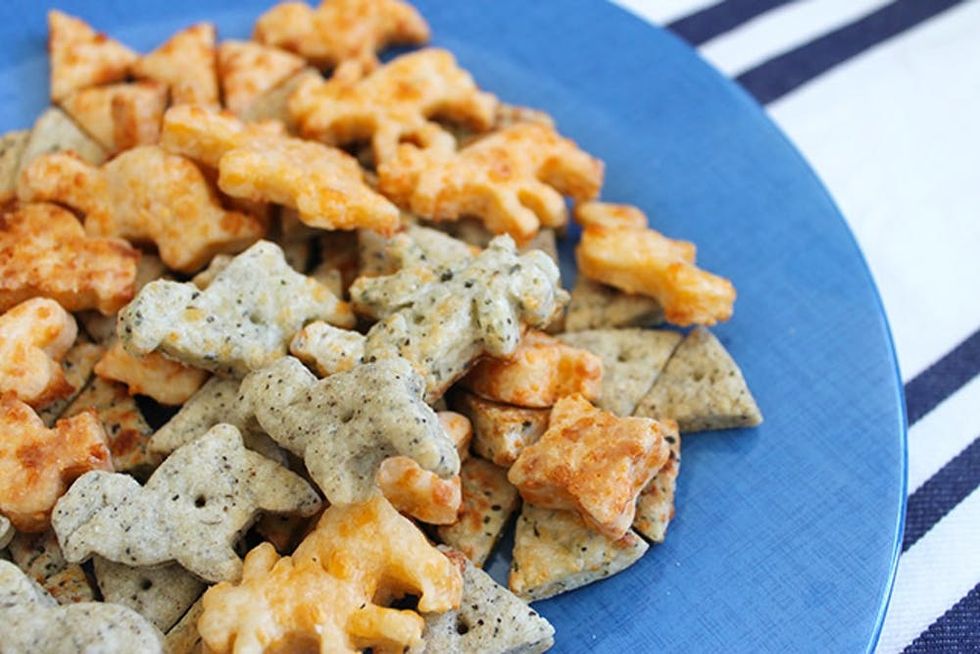 12. Make Your Own Cheez-its: Another homemade version of a store-bought snack, our recipes let you make the classic cheddar version, along with a couple of more gourmet options. We recommend the Gruyere Black Pepper — Yum! (via Brit + Co.)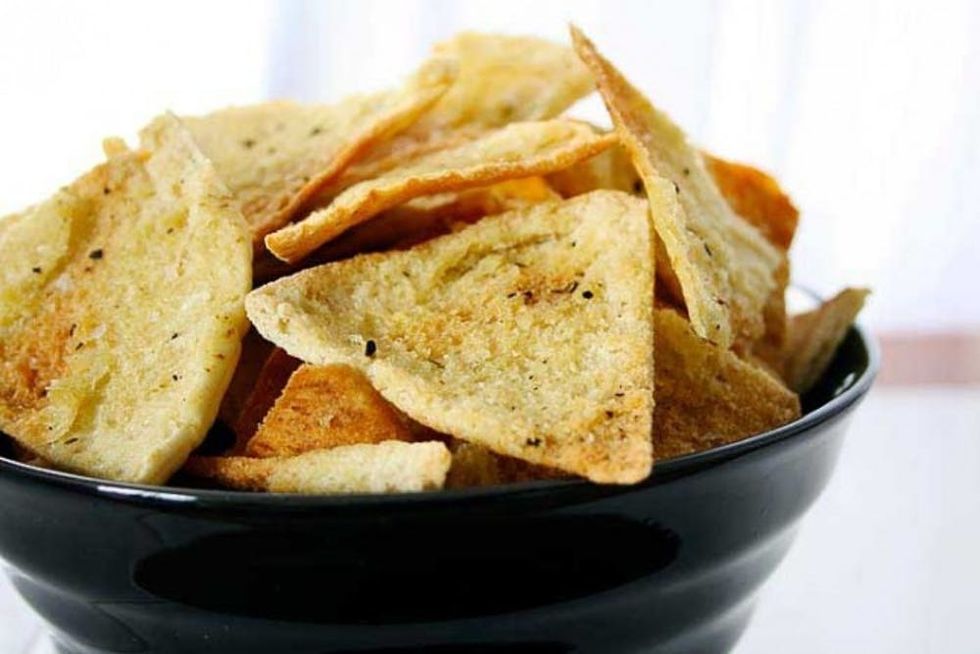 13. Herb Pita Crisps: If you're digging a savory crunch, these herb pita crisps are great on their own or with a little bit of hummus to dip. (via Let's Feast)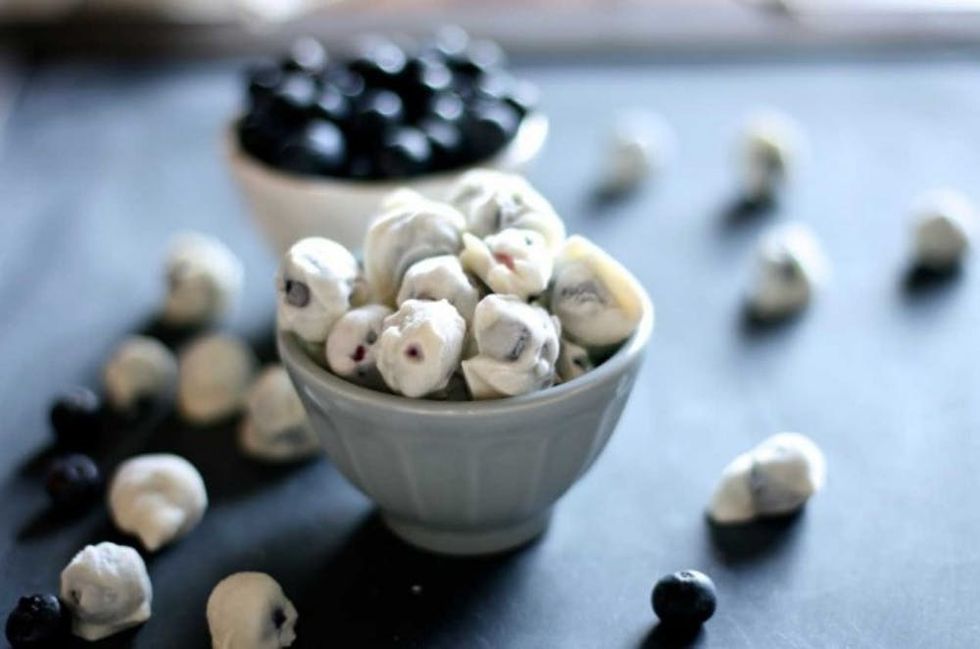 14. Yogurt Covered Blueberries: Fruit is always a great snacking option. Add a little greek yogurt and you've got a great snack you might want to hide from your co-workers! (via The Hungry Housewife)
15. Slow Cooker Snack Mix: Are you a Chex Mix gal or guy? This version, made in a slow cooker, is gluten free, dairy free, and vegan. Oh, and delicious. (via Around My Family Table)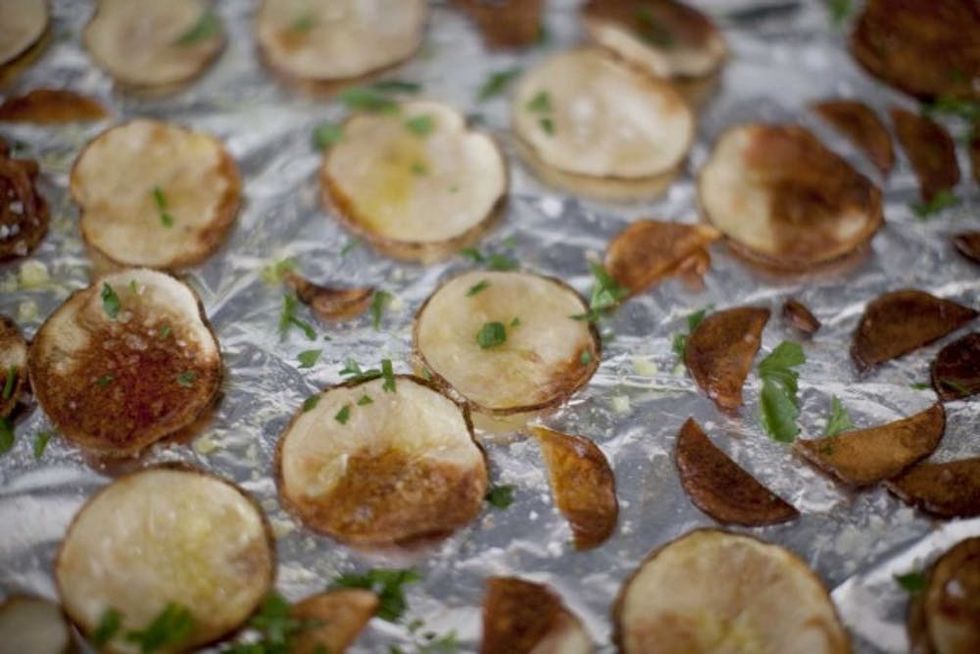 16. Parsley Potato Chips: Sometimes, you're just craving potato chips. This baked version is a little healthier and the addition of parsley adds a yummy hint of flavor, but we're betting you could cook up a batch with your own experimental spice combos. (via TheDish@Plated)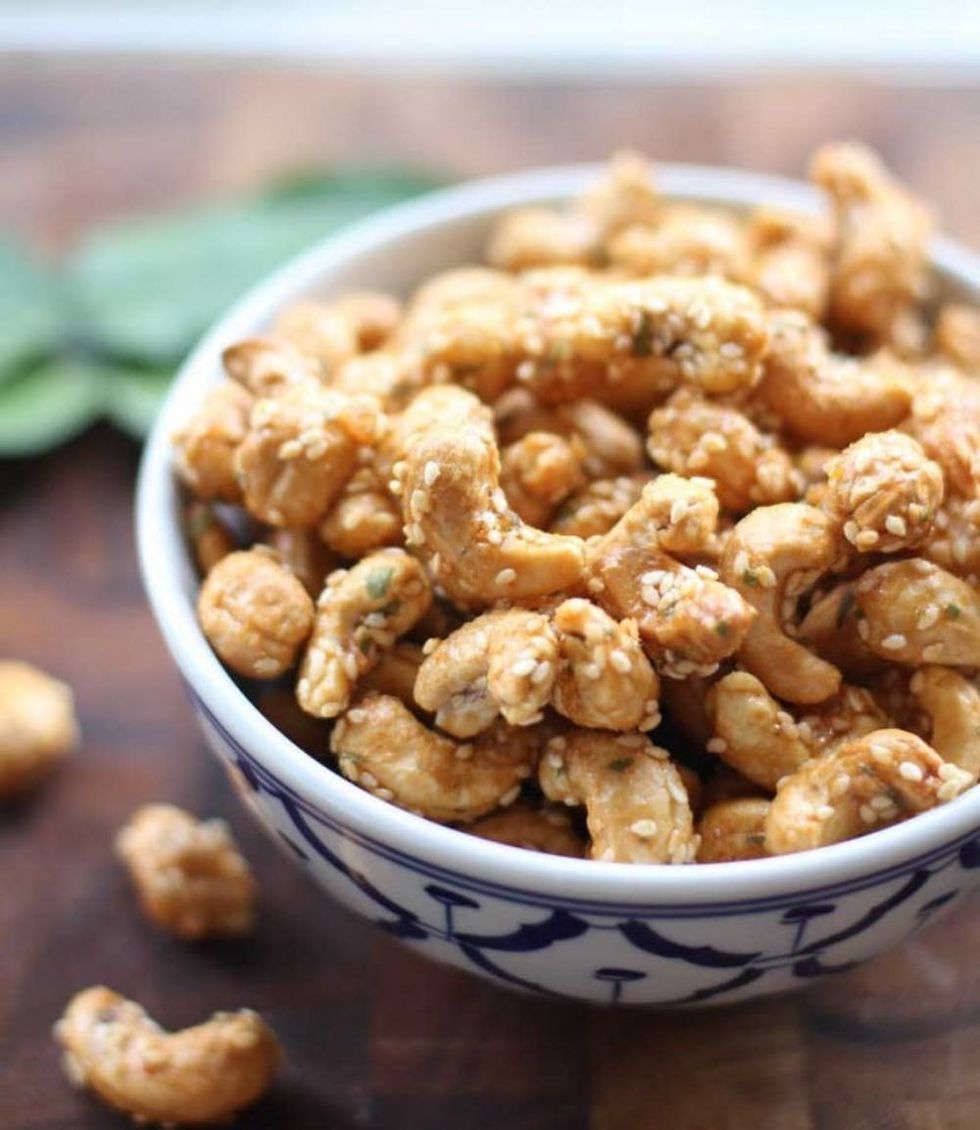 17. Sweet and Spicy Sriracha Cashews: Sriracha is a great addition to most things (even dinosaurs?) and these sweet and spicy cashews are no exception. (via Inquiring Chef)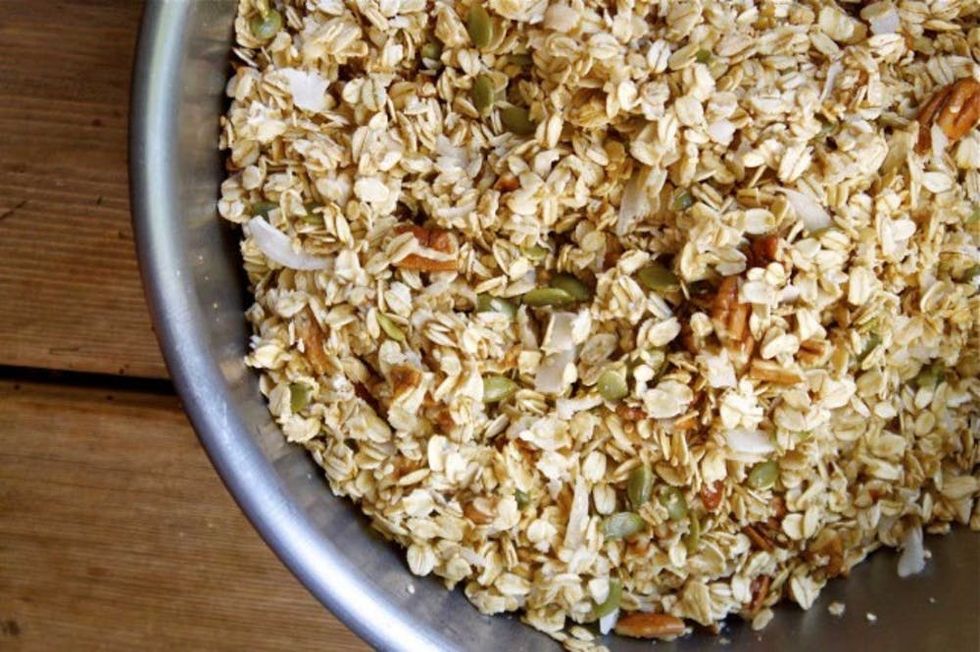 18. Pecan Coconut Granola: Granola is such a great snack and we're always on the search for new and interesting recipes. This one doesn't disappoint — the addition of coconut totally transports you to a tropical paradise. (via In Pursuit of More)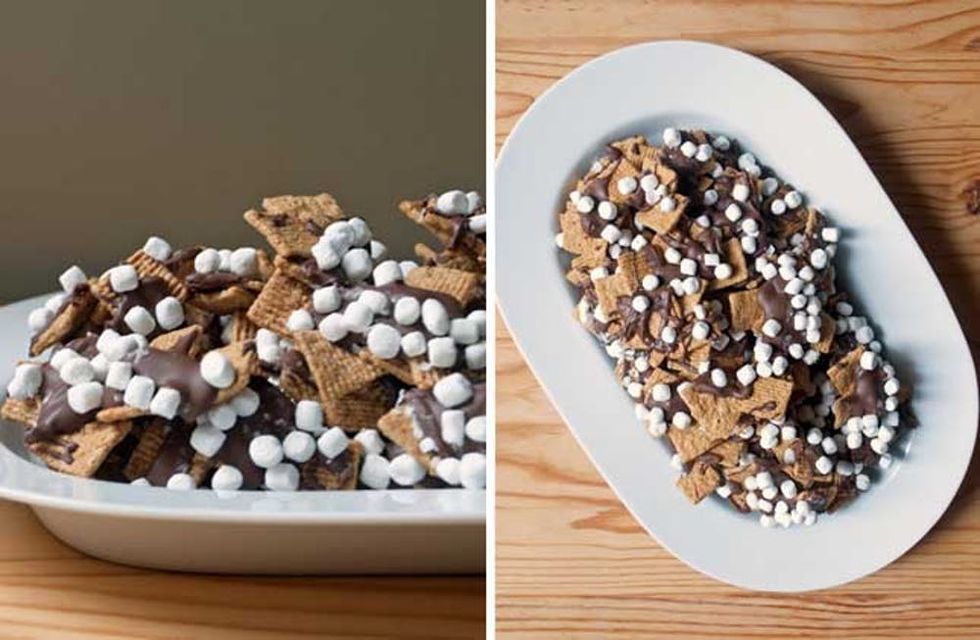 19. S'mores Snack Mix: This s'mores snack makes us dream of camping on warm summer nights. Plus it's incredibly easy to make so you can eat it whenever you're craving the taste of the great outdoors! (via YumSugar)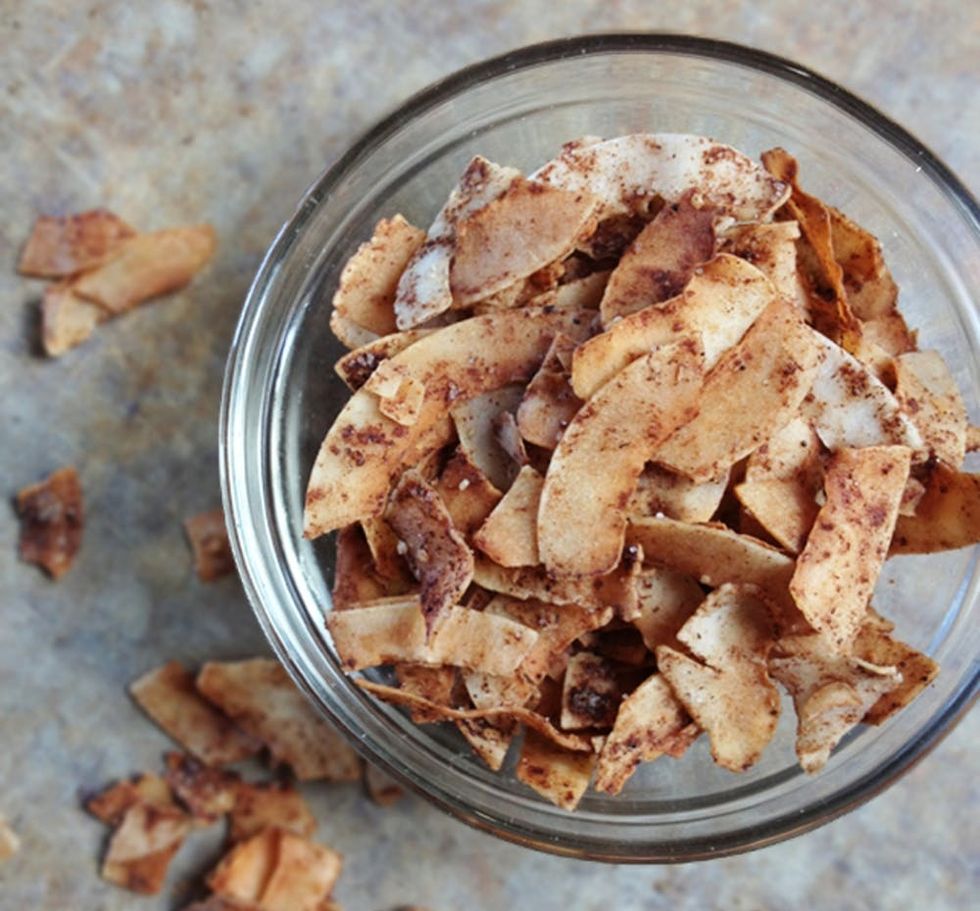 20. Coconut Chips: Get your paleo snack on with a savory, coconutty crisp that has the crunch of a chip and a great spice combo. (via Our Paleo Life)
How do you stay nourished when you're out and about? What are your go-to to-go snacks? Send us links or share your ideas in the comments below!