4 Ways to Host A Vegan Wedding That Everyone Will Love
Mar 01, 2018
Let's face it, not everyone is going to jump for joy when they find out your wedding will be vegan. Sure, it's your day, but your guests may wonder what the heck they are going to eat. And does vegan mean no booze? (Quick answer: No.) To help plan a vegan wedding menu that will leave everybody — yes, even your steak-loving uncle — full and happy, Maya Gottfried, author of Vegan Love: Dating and Partnering for the Cruelty-Free Gal, shares her best tips with Brit + Co.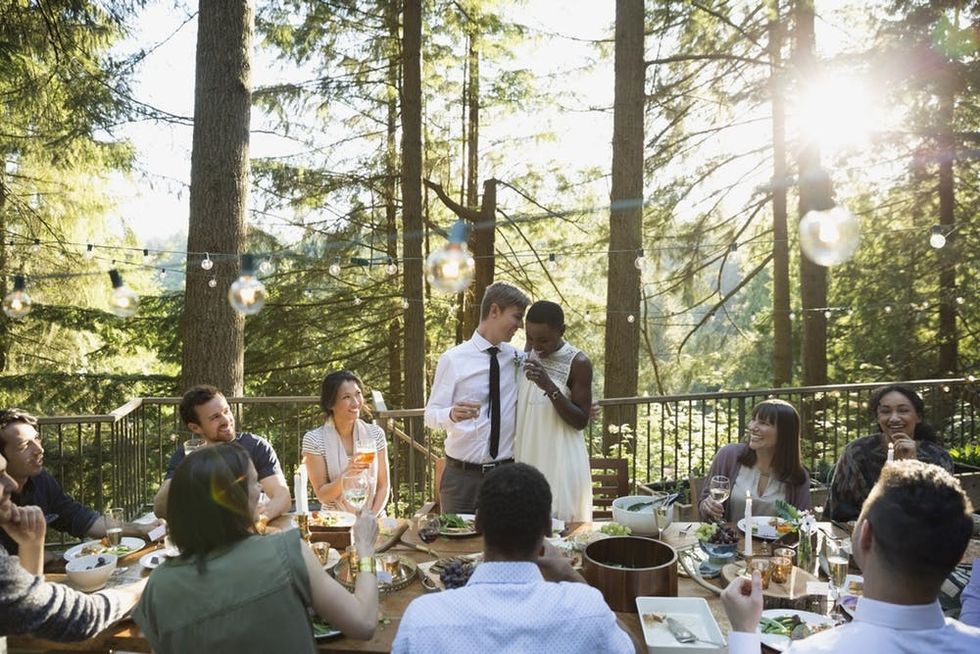 ---
1. Serve Familiar, Fantastic Food
Serving rich and delicious vegan food at a wedding is a wonderful way to help skeptical meat-eaters see how great plant-based eating can be. "The truth is that all of us, meat-lovers and vegans, eat vegan food," Gottfried tells Brit + Co. "The omnivores at your wedding have surely eaten pasta primavera, which is usually vegan, have probably snacked on hummus, which is also vegan in most cases, and most of us have dined on dishes like broccoli with garlic sauce from our local Chinese restaurant. It's not that those meat-eaters are averse to vegan food. The challenge is that meat-eaters often respond negatively to the 'vegan' label."
For vegans and non-vegans alike, what tends to be most disappointing in a plant-based meal is a lack of inspiration, according to Gottfried. Add excitement to the menu by offering a familiar meat-based dish that's made with a plant-based 'meat.' For example, Gottfried interviewed a bride for her book who served a delicious vegan seitan piccata, based on the dish served at New York City's popular vegan restaurant Candle Cafe. Other options could include things like Mexican pizza and vegetable turnovers.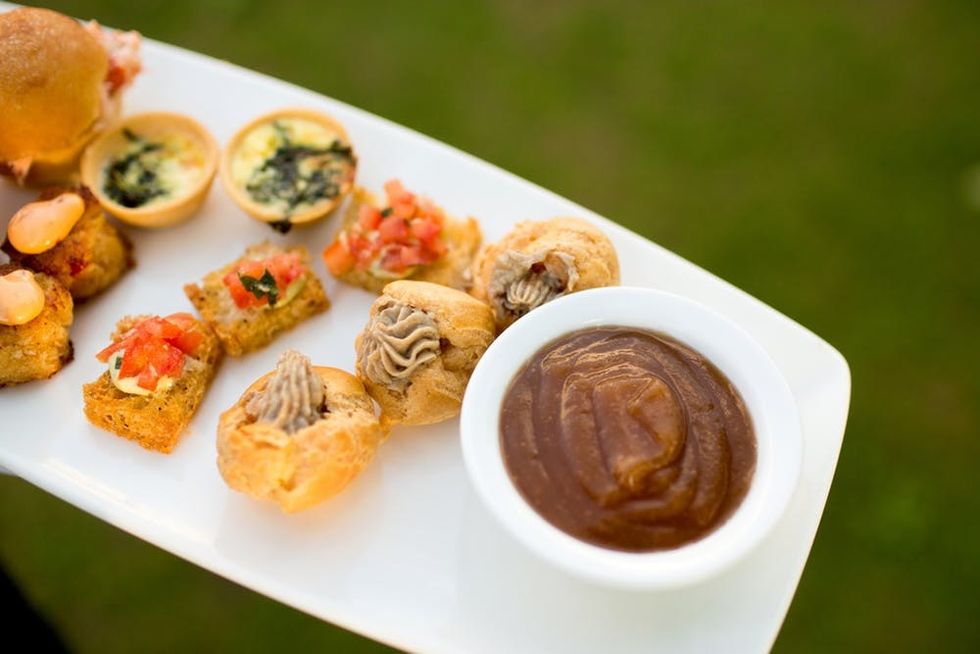 2. This Takes the Cake
Fortunately, today there are plenty of vegan options for wedding cakes. "It may be that there is a vegan bakery near your venue, and of course that's a great option," Gottfried says. "If not, many 'regular' bakeries can prepare a vegan cake especially for you." (You can always ask!) If nothing local will suit, she said, there are vegan bakeries (Gottfried recommends Erin McKenna's Bakery, which bakes gluten-free vegan cakes) which can ship you the cake components to be assembled by your caterer.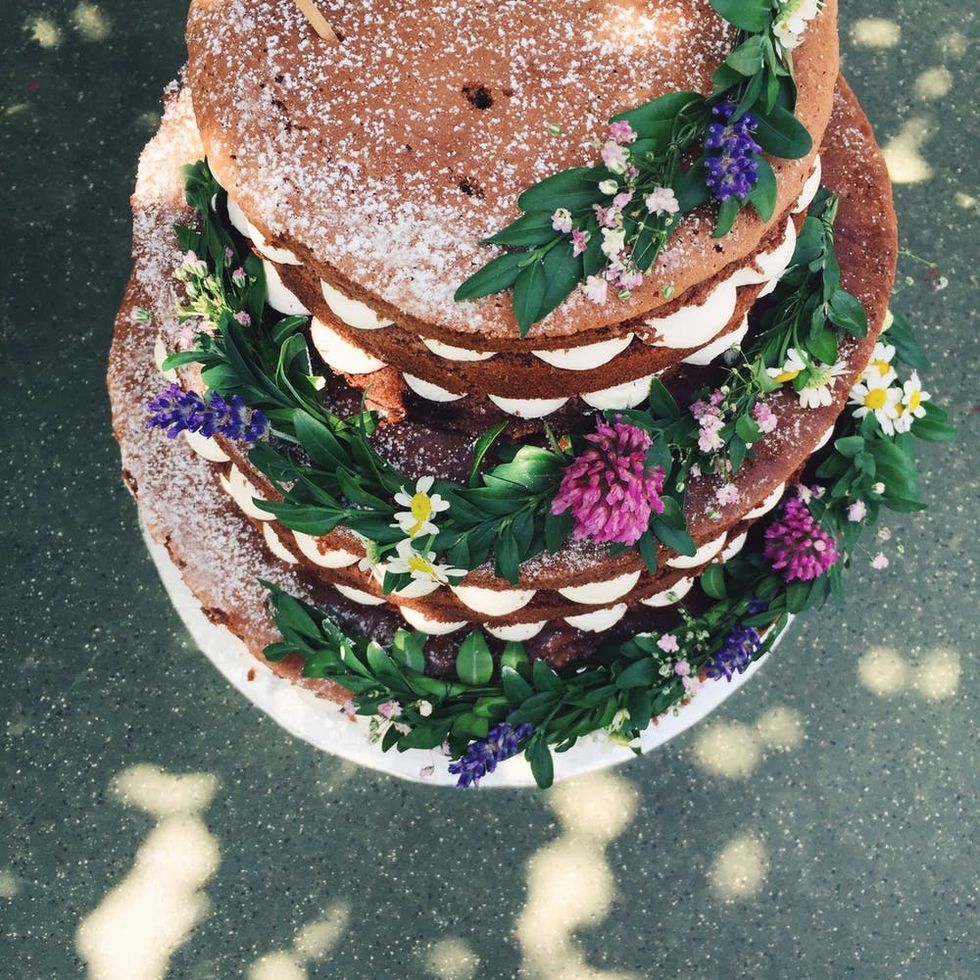 3. Fill 'Em Up
To please guests who will be approaching the vegan meal with some doubt, offer a variety of foods in plentiful amounts. "The last thing you want is for them to go home hungry, and then attribute it to the meal being plant-based," Gottfried explains. "My personal rule of thumb when it comes to meals is consuming a salad, plus about three cups of cooked foods."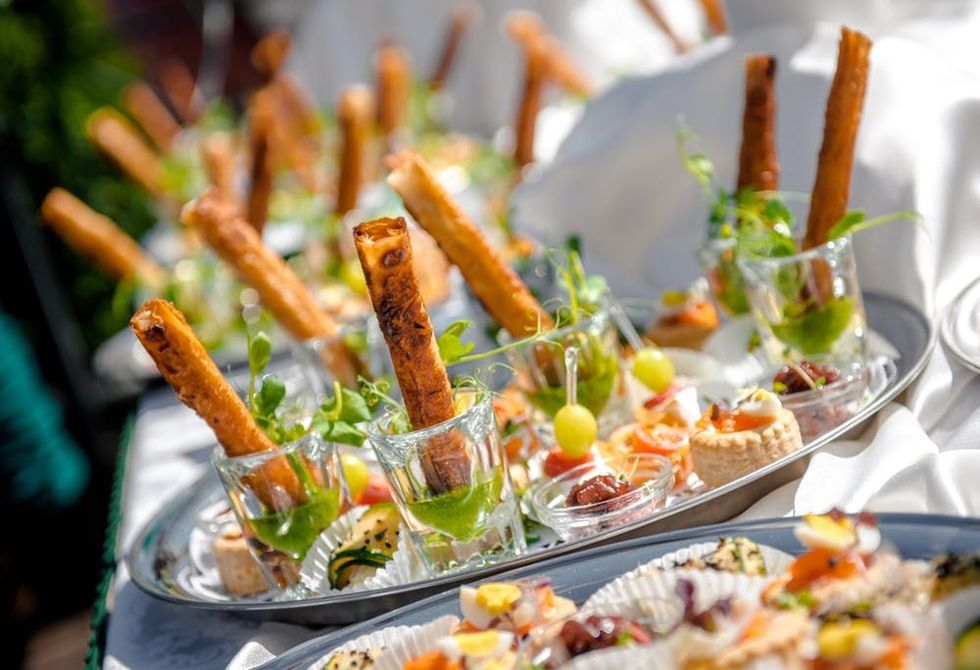 4. The Bottom Line on Booze
Not all alcohol is vegan, and some beers and wines are processed using animal products. Fortunately, there are plenty of vegan wines and vegan beers. Gottfried notes, for example, that Guinness has gone vegan in recent years and is now cruelty-free and uses no animal products. Cheers to that!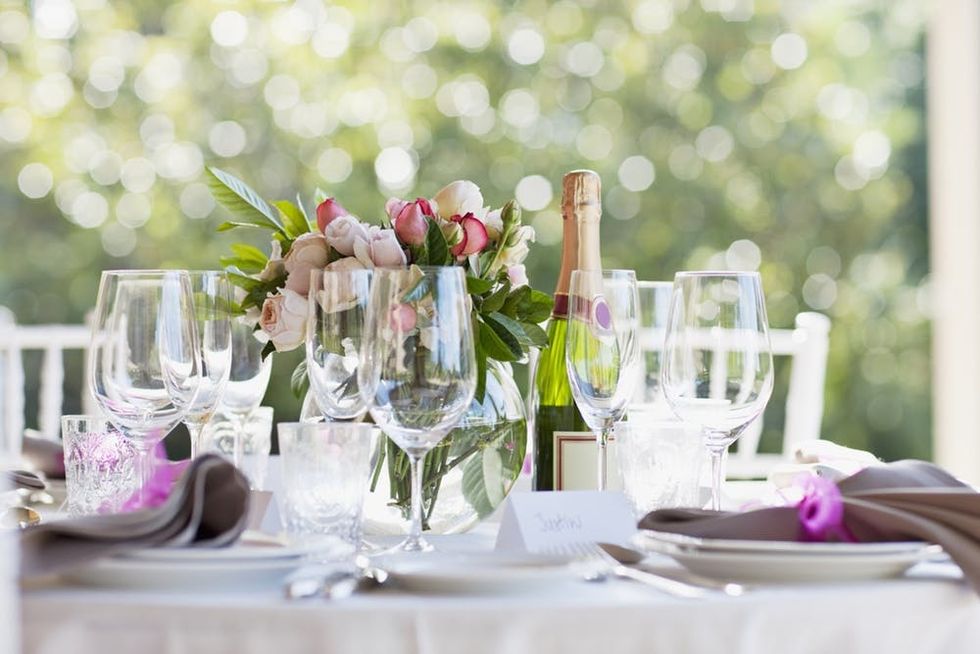 Want more wedding #inspo? Follow us on Pinterest for more scoop!
Brit + Co may at times use affiliate links to promote products sold by others, but always offers genuine editorial recommendations.
(Photos via Getty)
Wedding Planning and Decor