How to Update Old Clothes With Bleach + Stamps
May 01, 2015
Calling all graphic tee lovers! We have the most amazing DIY for you, and it includes two materials: bleach and your favorite stationery stamps. Now I know what you're thinking: bleach near my colored clothes?! NO WAY! Except, yes way. Bleach stamping is almost foolproof and will give you fun patterned results. This is the perfect (cheap and easy) update for your summer wardrobe. Grab a few cotton basics that you never touch or head over to Forever 21 since their basics line is hella cheap. Got what you need? Good! Time to get stamping!
---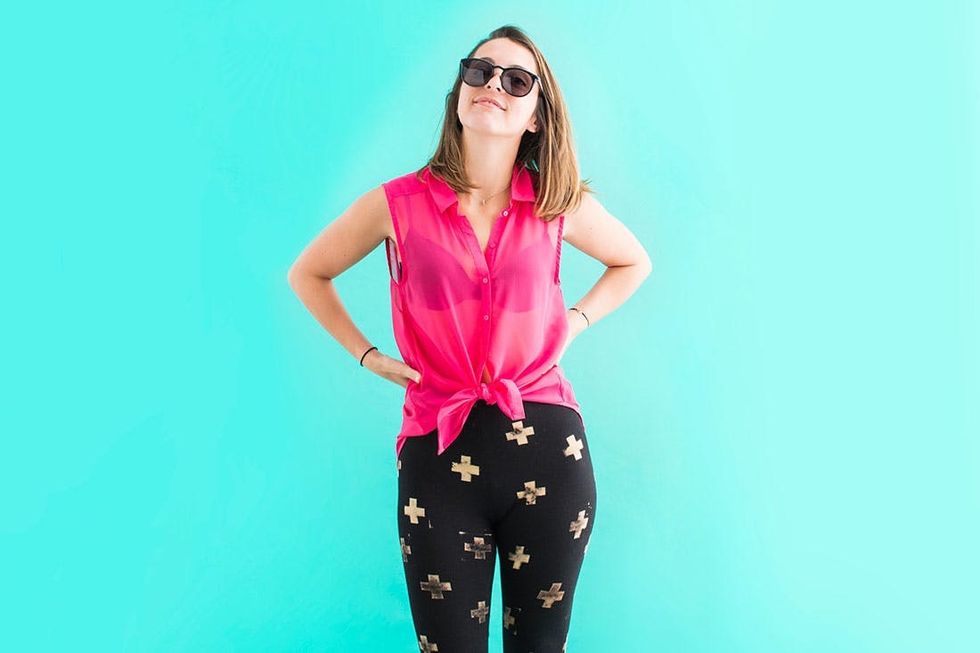 Materials: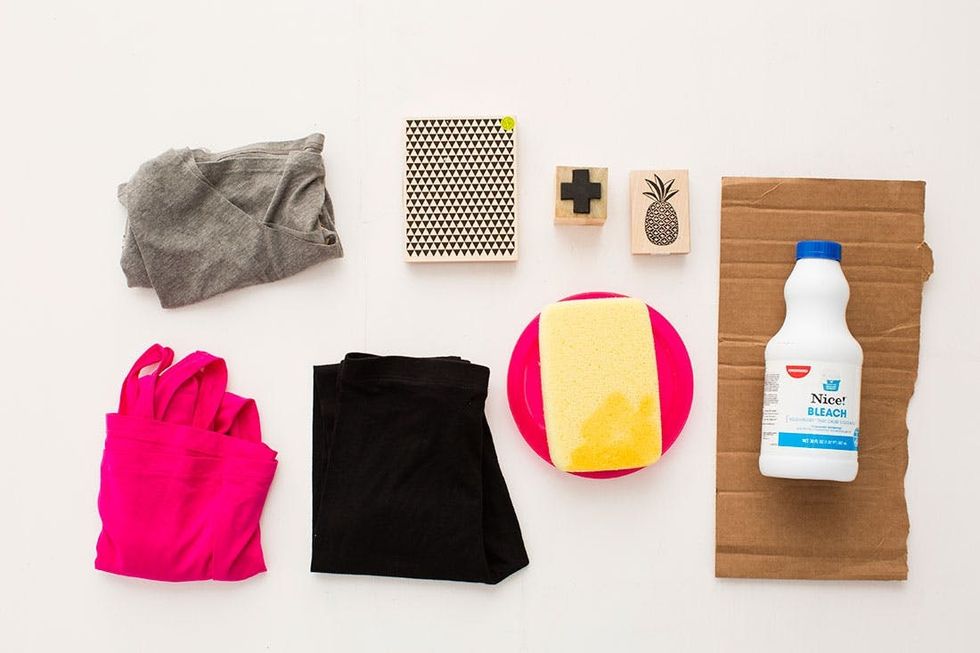 – cotton clothes (we used a tank, dress and a pair of leggings, but use whatever you have!)
– stamps
– bleach
– sponge
– cardboard
Instructions: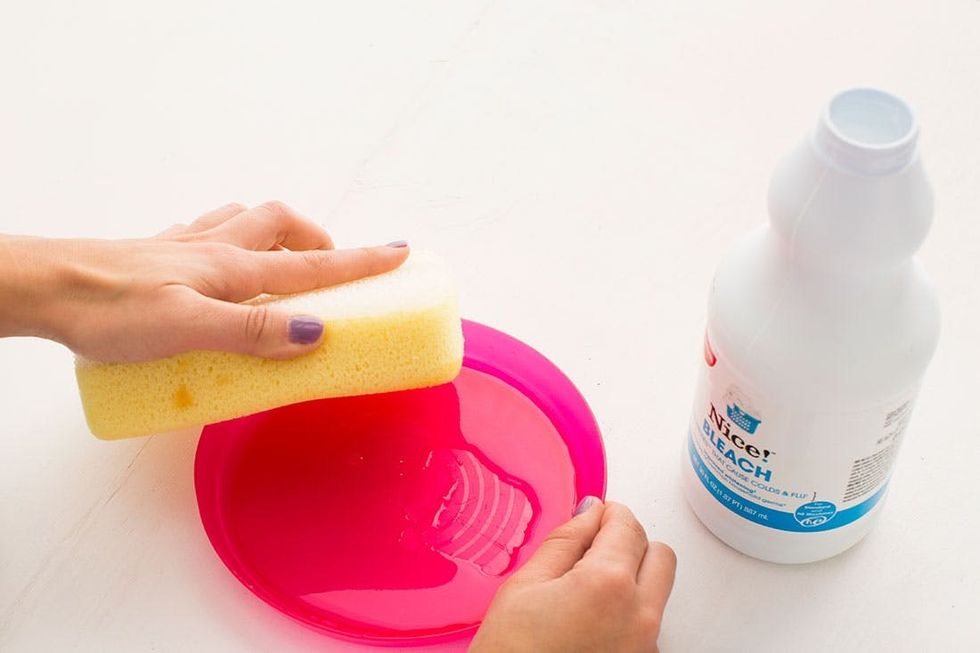 1. Let the sponge soak up some bleach and think of it like your stamp pad.
2. Insert cardboard between the layers of your garment and start stamping!
3. Watch the bleach turn your fabric a lighter color. Wait for it to dry completely, wash and then wear.
We poured the bleach into a shallow dish to get the sponge soaked up. The sponge will actually act as your stamp pad.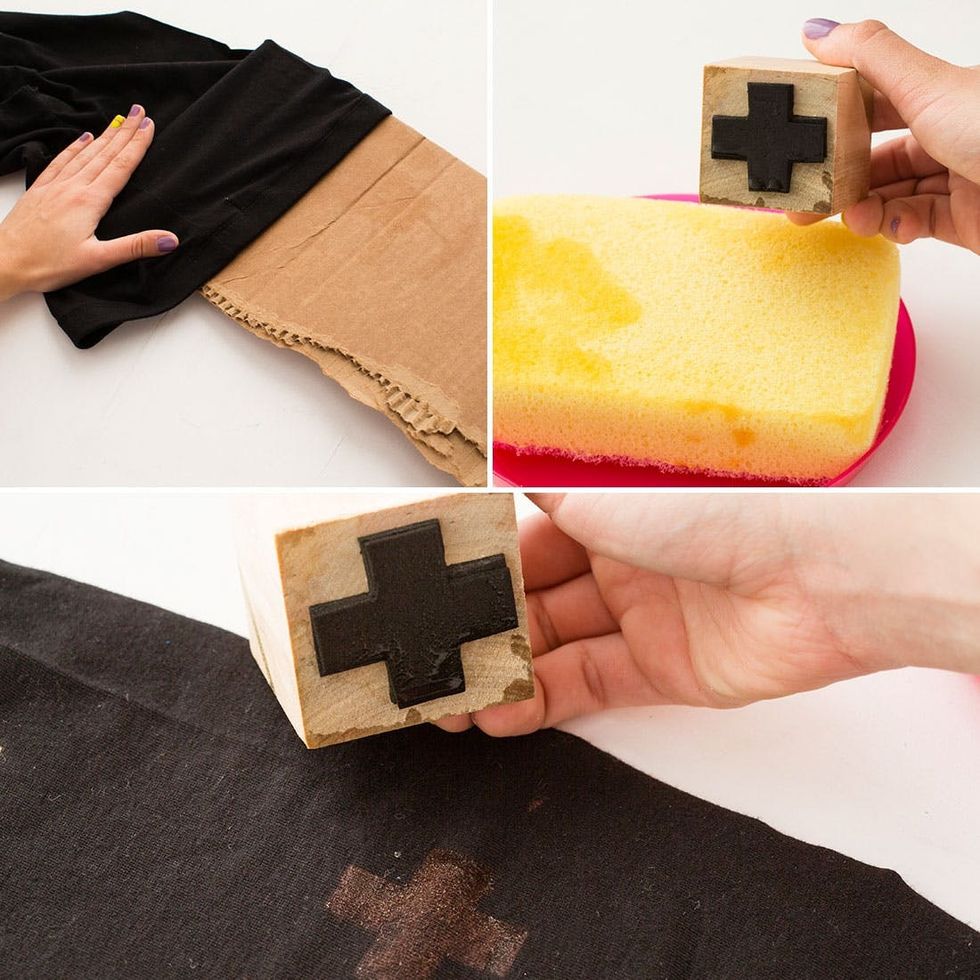 Insert your cardboard between the layers of your garment and start stamping. This is a stamp we created — check out how to make your own here.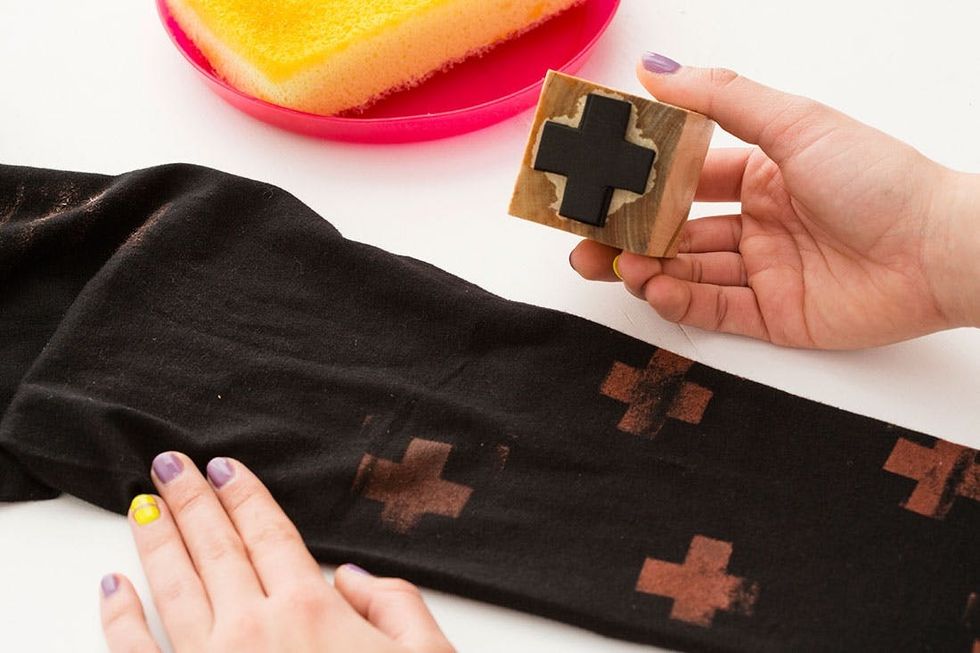 Stamp away! Watch the plus signs start to change colors before your eyes. **MAgIC!** P.S. – You'll want to make sure your bleach stamping is completely dry before washing and wearing.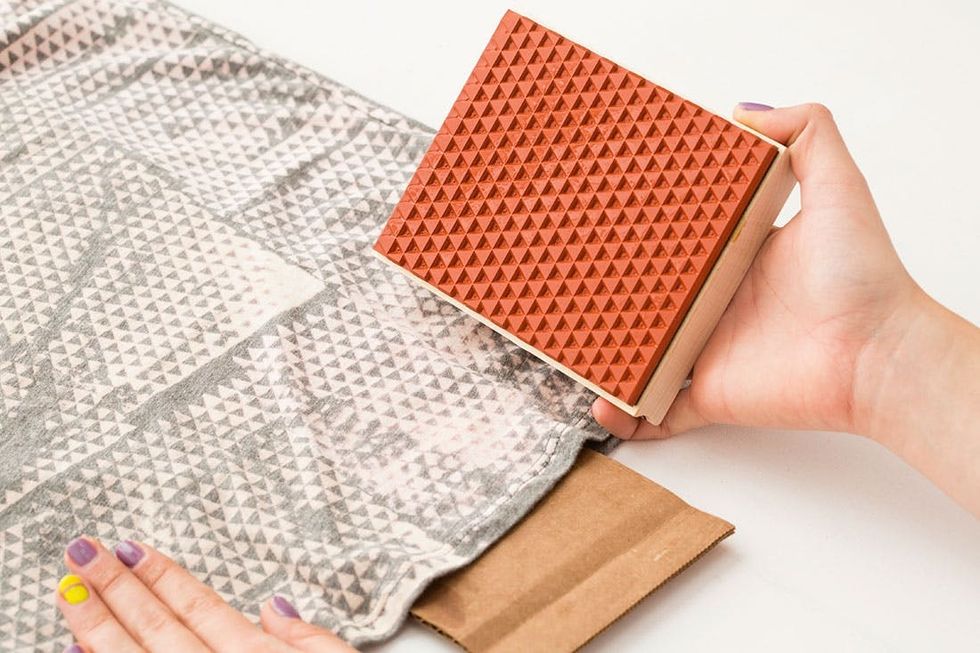 We found this stamp at a local art store and are in LOVE! Get ready to see more of this one in future DIYs.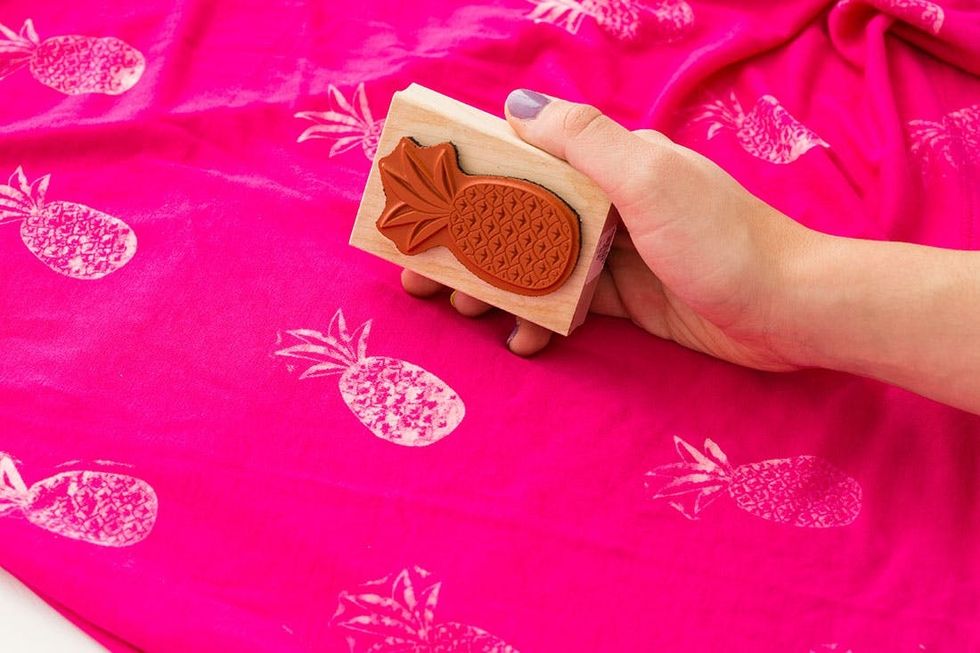 Oh, and of course we needed a fineeee-apple! Amazing stamps make everything better.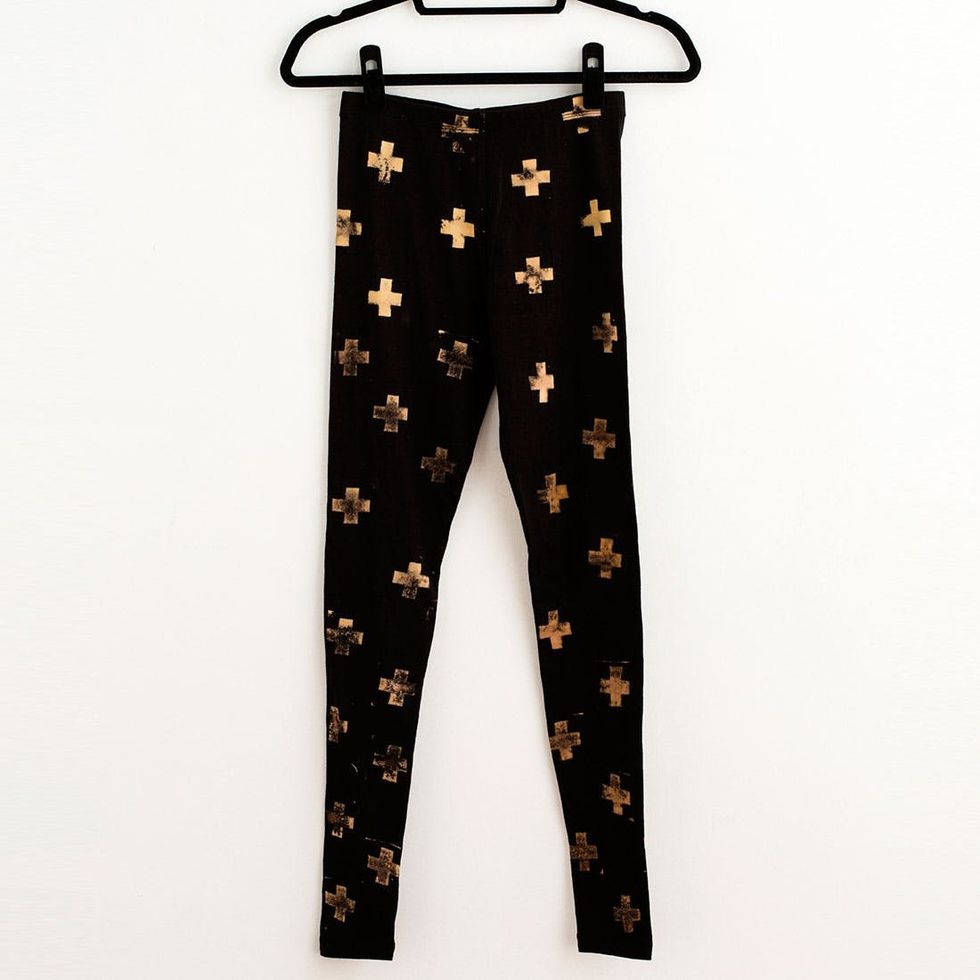 We are head over heels for these bleach-printed leggings. Let's make more!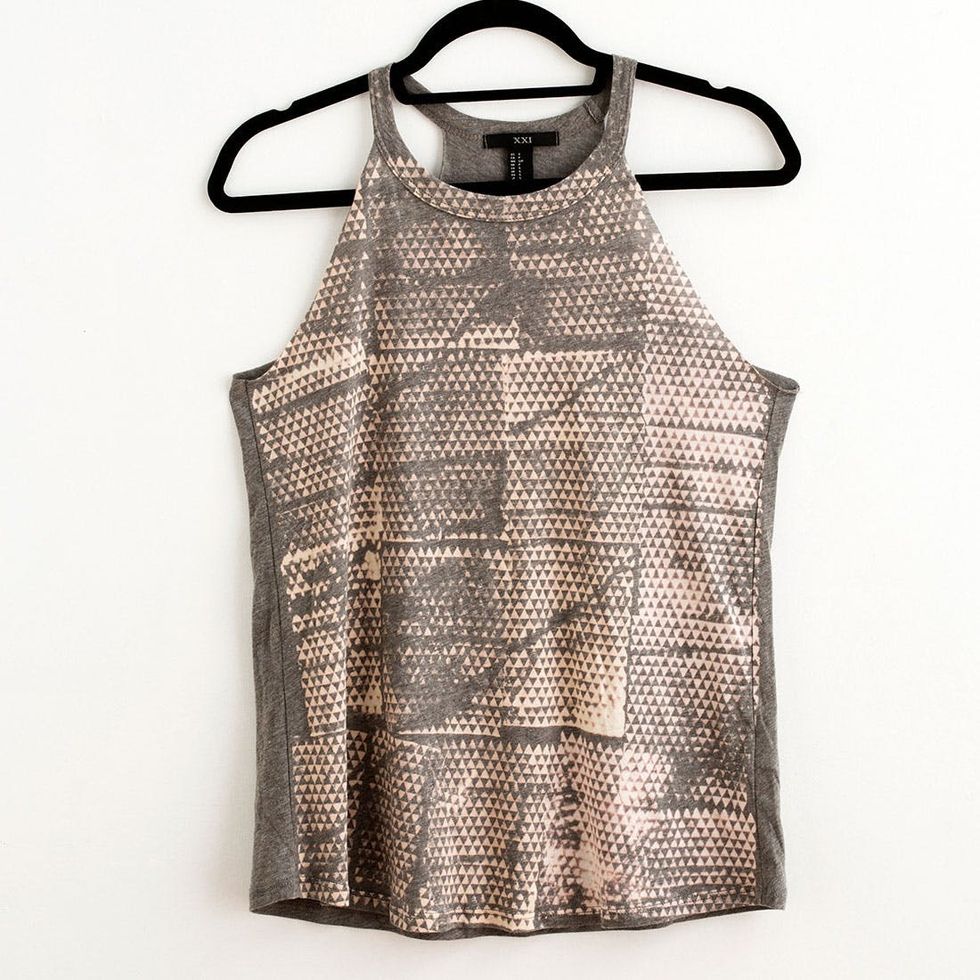 Scour your closet for cotton basics you don't wear anymore and then update with bleach graphics.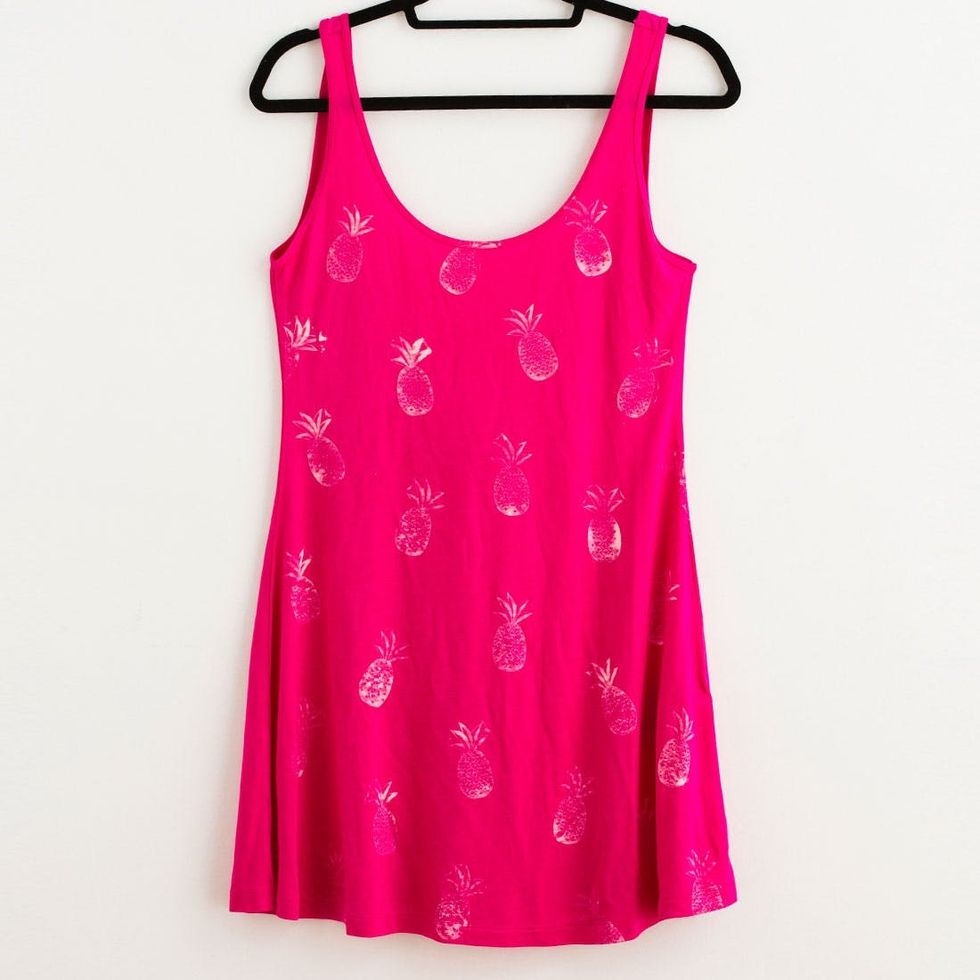 If you can't part with anything from the closet (we understand) head over to Forever 21, where basics start at (around) $1.80.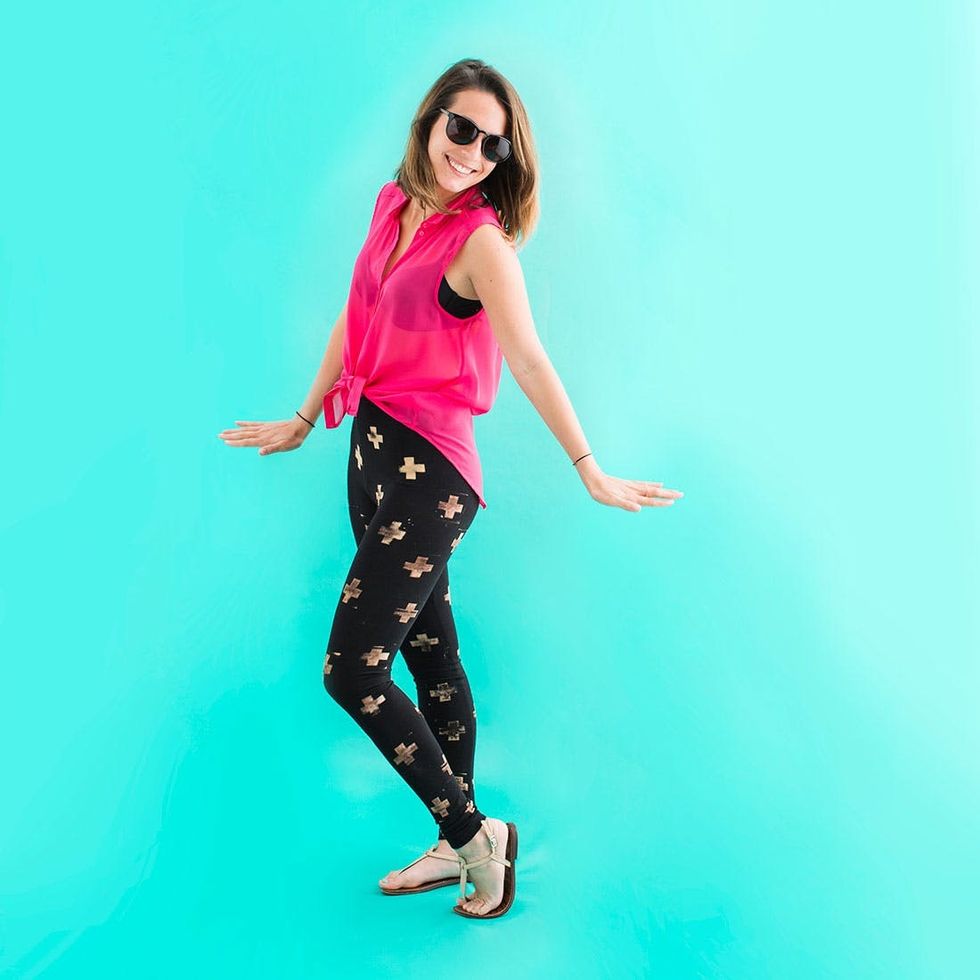 Our only pro tip is to make sure the cardboard is underneath the layer you are working on. You would definitely not want a weird bleach leak-through. If you're as in love with these leggings as we are, try another pair with tie dye.
are the perfect print for spring and summer. Need more ideas for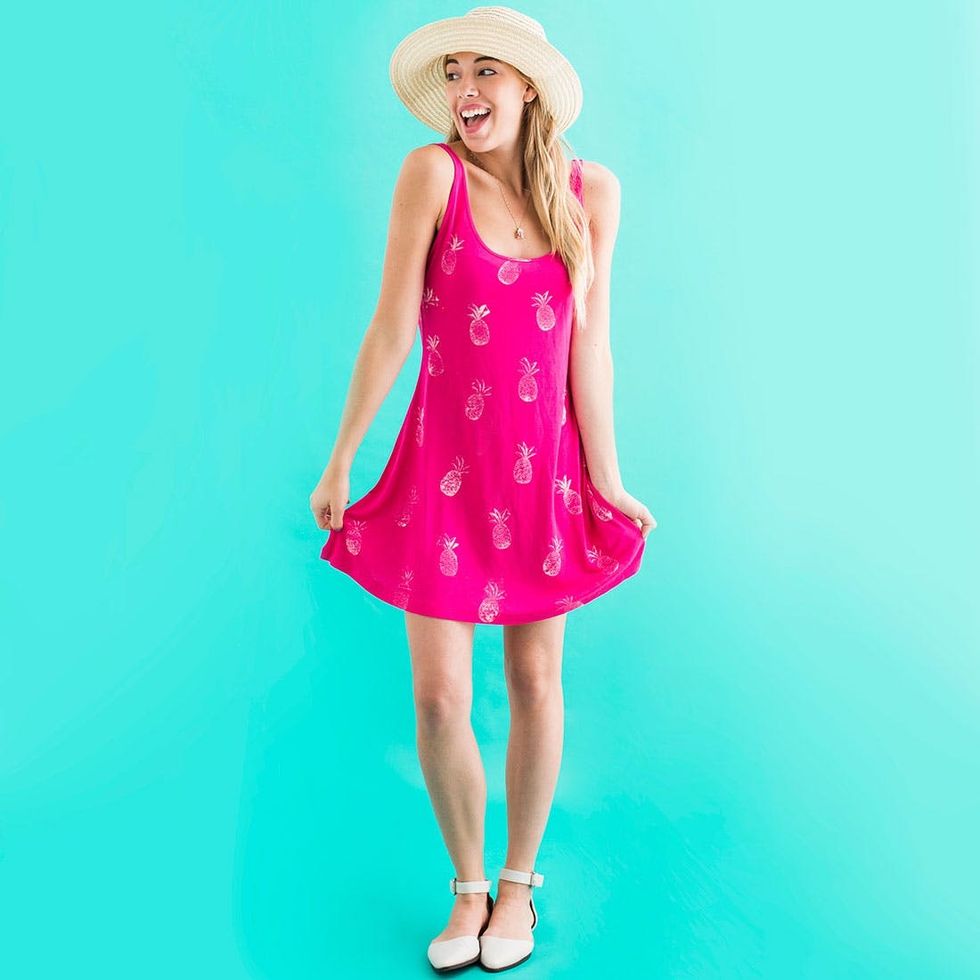 ? We've got you covered.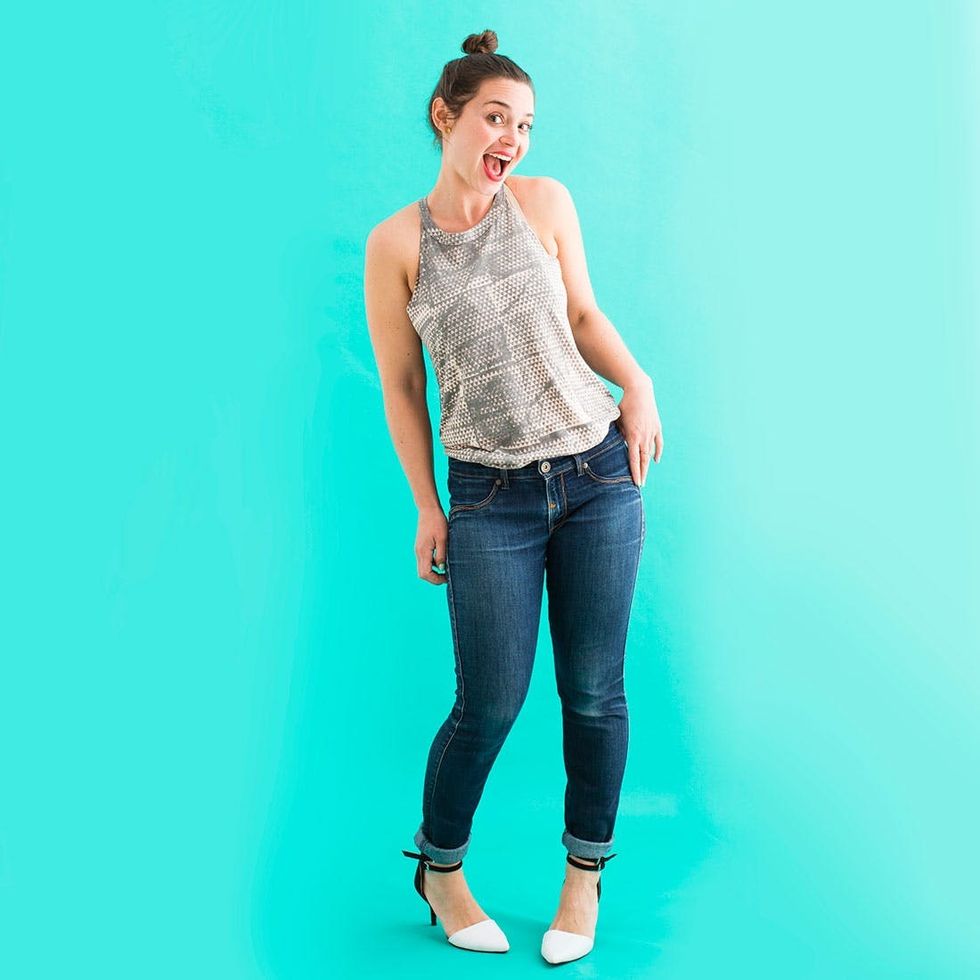 This tank was all the rage this week at HQ. Everyone asked where I bought it, and my answer was – I made it =)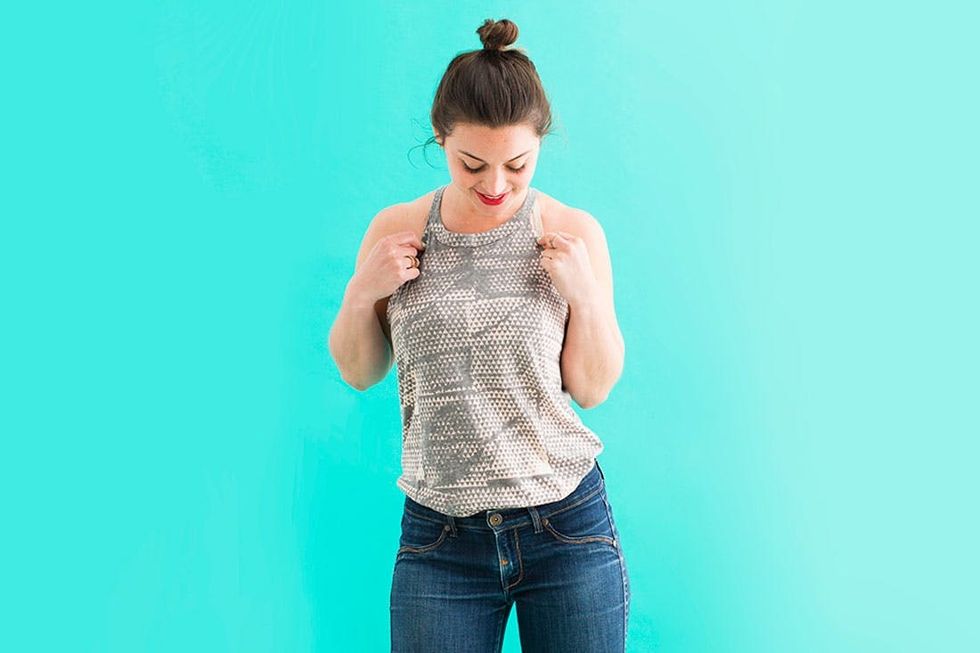 What's awesome about bleach stamping is that it doesn't have to be perfect. Each press of the stamp is unique, which makes the piece that much more fun.
Kelly Bryden
Kelly Bryden, an east coast native, is stoked to be a part of the Brit + Co team. Design, DIY, and fashion are her passions. If she isn't crafting you can catch her on the dance floor or wrapped up in aerial silks.
DIY Style
If you lack a certain way with words, then perhaps you can rely on showing how you feel this holiday season with an artful greeting card you can make at home! Brit dropped by our crafting studio where we teamed with Camp by Walmart to create a choose-your-own-adventure holiday card tutorial. In the interactive video, it's up to you to decide what type of card you want to make — sentimental, or stylish? Three-dimensional, or keep it simple? After you've selected your design vibe, Brit helps you assemble it all together so your last-min card is ready to send. Get ready to pick up a few new DIY tricks when you watch the video now!
Holidays