This Is Kate Middleton's Secret to Staying Comfortable in Heels
Jun 11, 2015
It's a rare occasion that you see Kate Middleton out and about in flats. The high heel loving lady is constantly making appearances in the notoriously uncomfortable shoes – even after she gave birth only a few hours earlier. If you've ever wondered just how she manages to sport the shoes so flawlessly, wonder no more. Kate's secret solution? Alice Bow insoles.
---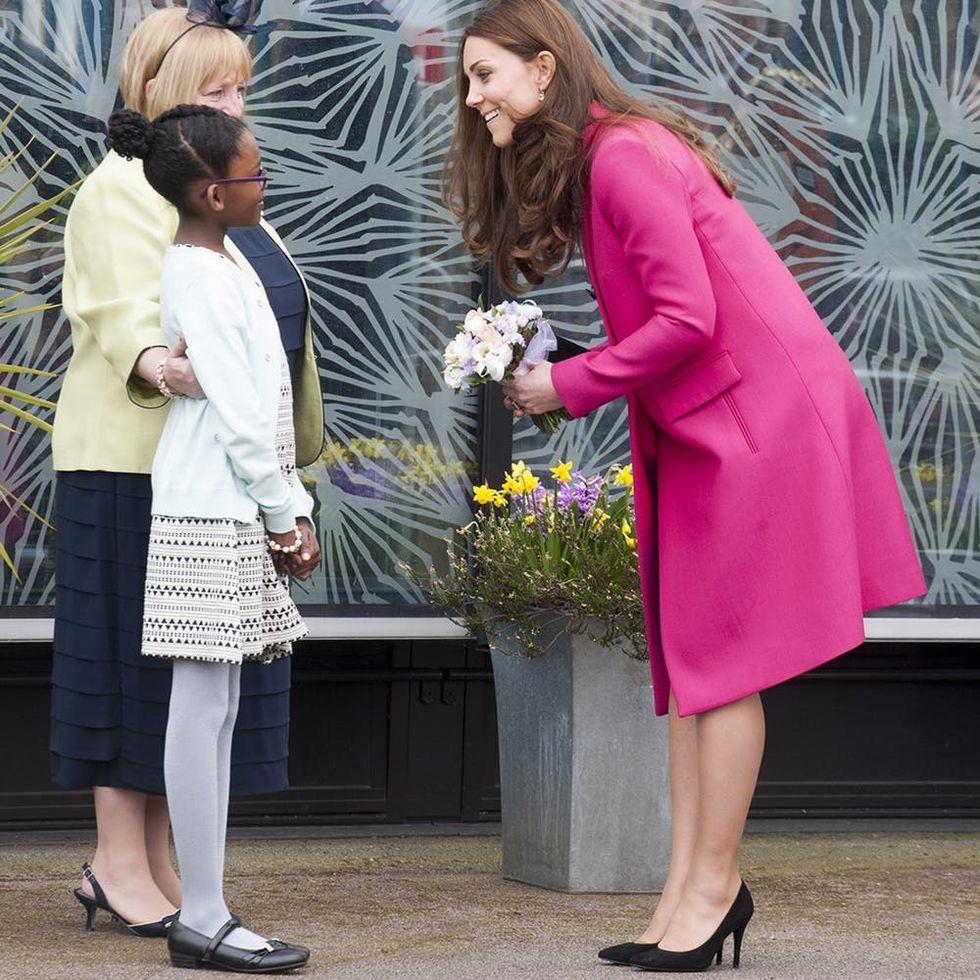 According to Us Magazine, Kate was recently spotted purchasing several pairs of Alice Bow insoles at the Selfridges department store in London. She picked up versions of the insole for both flat shoes and heels in an assortment of colors.
What makes these insoles so special? According to the London-based brand, the insoles are specifically designed to cushion the ball of your foot, while remaining thin enough to avoid crowding your shoe. They're crafted from high-quality padding that's designed not to lose its bounce and wrapped in Italian leather (which comes in a whole bunch of super fun colors). They're also shaped at the front so that they can be worn with open-toe shoes. Okay Kate, we can see why you went with these over a pair of Dr. Scholls.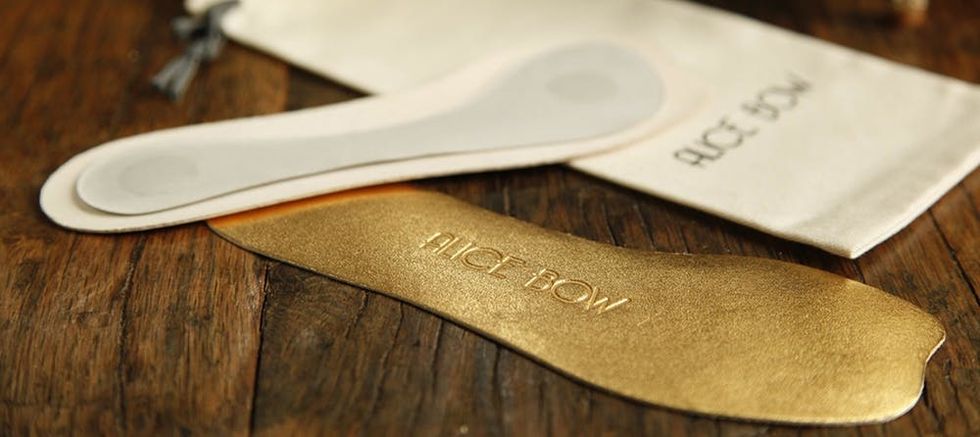 If you want to follow in the Duchess' footsteps (literally), you can snag a pair insoles for heels or flats over on Alice Bow's site for £14 (about $22). But you might want to get your order in now because just like anytime Kate backs a product, the insoles are selling out faster than a Lilly Pulitzer line for Target.
What's your secret to staying comfortable in heels? Share with us in the comments below.
(Photos via Alice Bow and WPA Pool/Getty)