Let's Talk About Wedding Invites For a Minute
Feb 16, 2016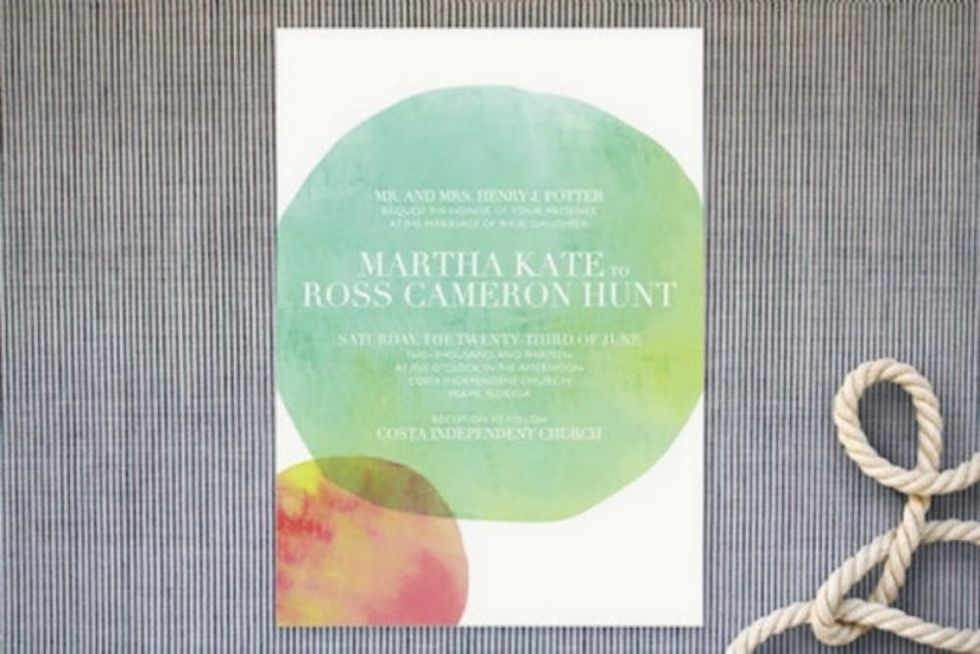 Settling on your wedding invitations can be super fun, but also a serious challenge. There are just so many choices! Should you go commercial, or DIY? There are pros and cons to both. If you go with a pre-made option, you'll get something lovely, certainly. But will it lack that special personalized spark that a DIY invite conveys? If you want to create it yourself, you will need to block off a good chunk of time and energy — at a time when you have so many wedding arrangements to make that you may have little of either left to spare. To buy or DIY; each has its merits, so let's look at a few options.
---
You can go chic and minimalist with any of these 15 choices. Or you can put on your creative hat and make an invitation that comes from the heart. Need inspiration? We are swooning over numbers 4 and fifteen off this list of the most creative wedding invites we've ever seen.
If you've got mad skills, and we bet you do, you could go all out and hand-illustrate your invites for the big day. Should you and your significant other be of the eco-friendly persuasion, any of these digital save the dates are too good to pass up.
Are you making your invitation? We want to see it! Tag us on Instagram @britandco.
Kristen Droesch
Kristen Droesch is a writer/editor, librarian-in-progress and filthy olive addict. She loves jewelry design, bunnies, and she would lay down and die for a good piece of triple crème brie. When she's not writing for you lovely people, she's plotting her escape from Northeast winters. https://www.facebook.com/kristendroeschediting/
Home News