How to Give the Perfect Wedding Toast for Your Bestie's Big Day
May 31, 2016
You've found her. She's your other half, the Taylor Swift to your Selena Gomez. Now she's found her Calvin Harris and they're tying the knot. As the official MOH, you couldn't be happier for your BFF! But now you have a very *important* task at hand: giving a toast to the newlyweds. This is your time in the spotlight… or a chance to embarrass your bestie just a little. If the idea of standing up in front of all those people frazzles your nerves, don't panic just yet. Speak confidently by following these 10 tips to make sure your toast is funny, heartfelt and super memorable. After all, the bride picked YOU to stand by her side on her big day, and you want to make her proud.
---
Talk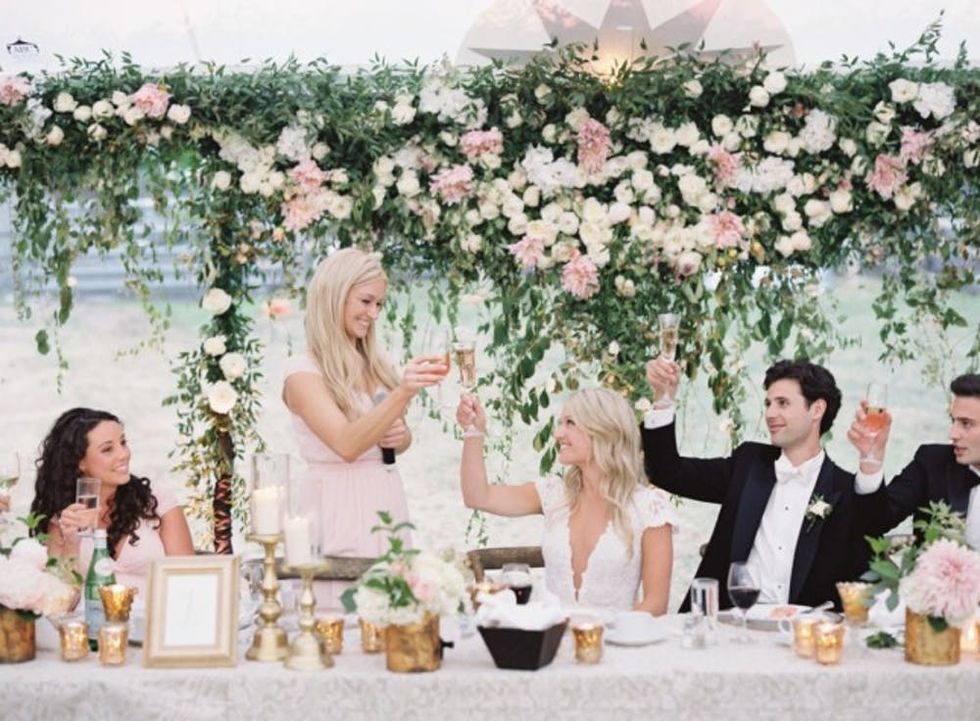 . You don't have to spill the beans before the wedding, but a quick check before writing won't hurt a soul. Some brides might have input on things that they want you to incorporate or things they absolutely want you to leave out. Plus, talking to her might also help you get some cute little tidbits about the couple that are worth mentioning. Plus, she'll remind you that you're a boss and that you've totally got this.
Melissa Paniagua
Melissa Paniagua is a freelance writer with a background in weddings and styling and an appreciation for all things innovative, artful and well-designed. She believes that everyday moments are a cause for celebration and loves green juice and coffee in equal measure. Follow her daily adventures on Instagram.