This Mickey and Minnie Mouse Halloween Costume Has #CouplesGoals All Over It
Sep 23, 2016
If you and your S.O. are looking for a Disney couples' costume, look no further. Brit + Co has easy Disney costume DIYs, from Belle and the Beast to Peter Pan and Tinkerbell to Mickey and Minnie Mouse — the most famous (and cutest) mouse couple there is. They have #CouplesGoals written all over them!
One of my fondest childhood memories was watching classic Mickey and Minnie cartoons. I would go to my grandparents' house after school, my grandma would fix me a snack and my grandpa would put in a Classic Mickey and Friends VHS. There are many iconic Disney characters that play huge roles in our childhood (or adulthood), but the two that are most well known are Mickey and Minnie. So come October 31, dress you and your S.O. up in this easy Mickey and Minnie couples costume for the most adorable Halloween ever.
---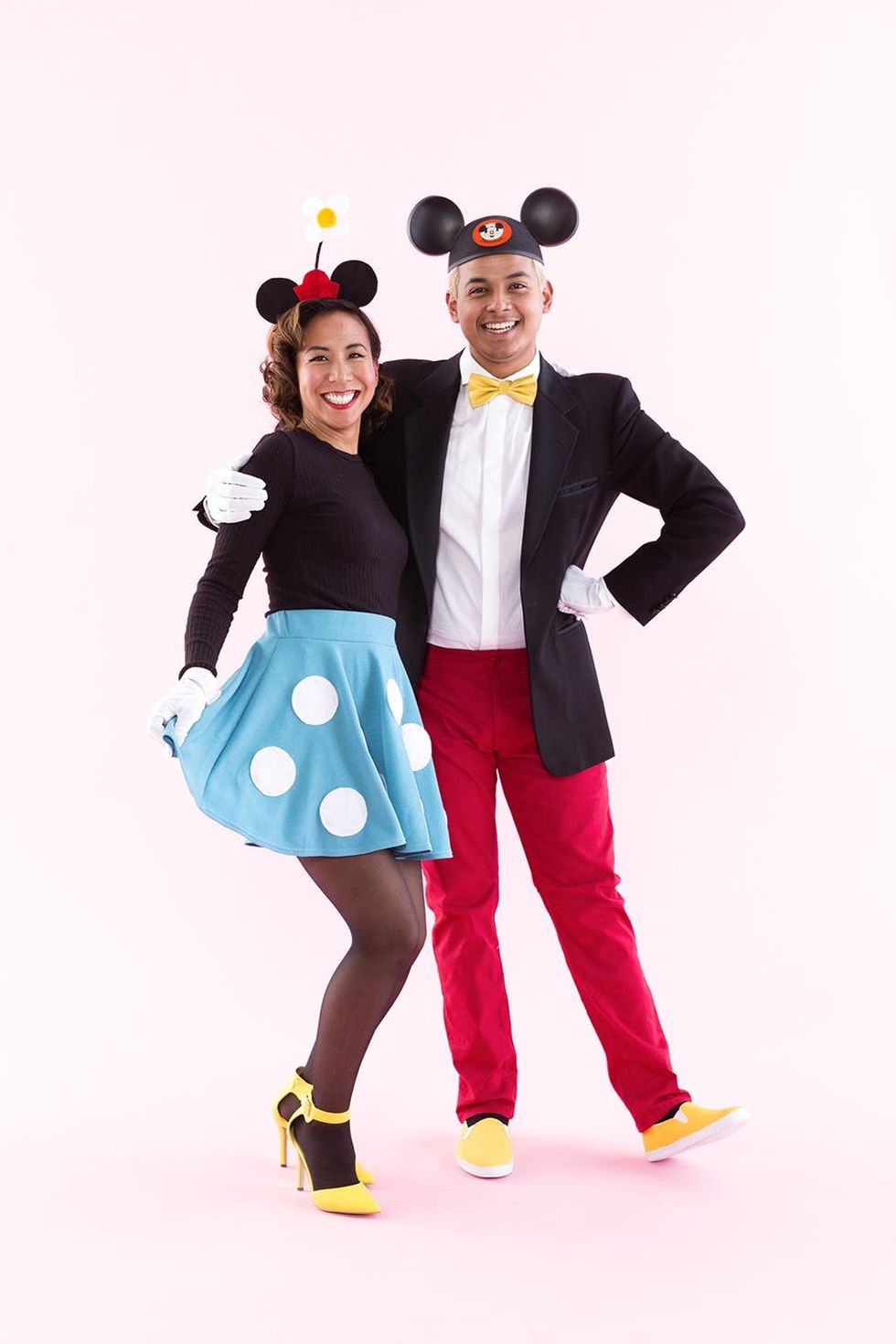 Minnie Mouse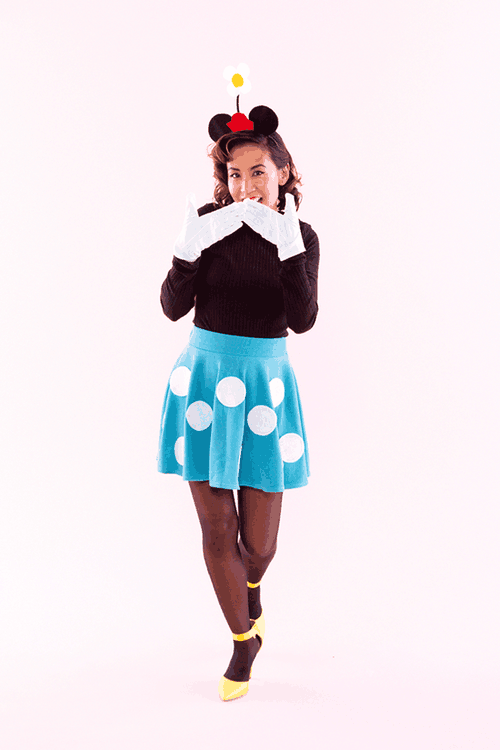 Today, Minnie is most well known for her little red and white polka dot skirt, but I decided to DIY a vintage Minnie Mouse outfit for old time's sake. I cut circles out of white felt and hot glued them on a blue V28 Mini Skater Skirt ($18). I dressed our Email Marketing Associate, Lolly, in a black long sleeve shirt, black tights, white JISEN Cotton Gloves ($7) and yellow Dream Paris Pumps ($25).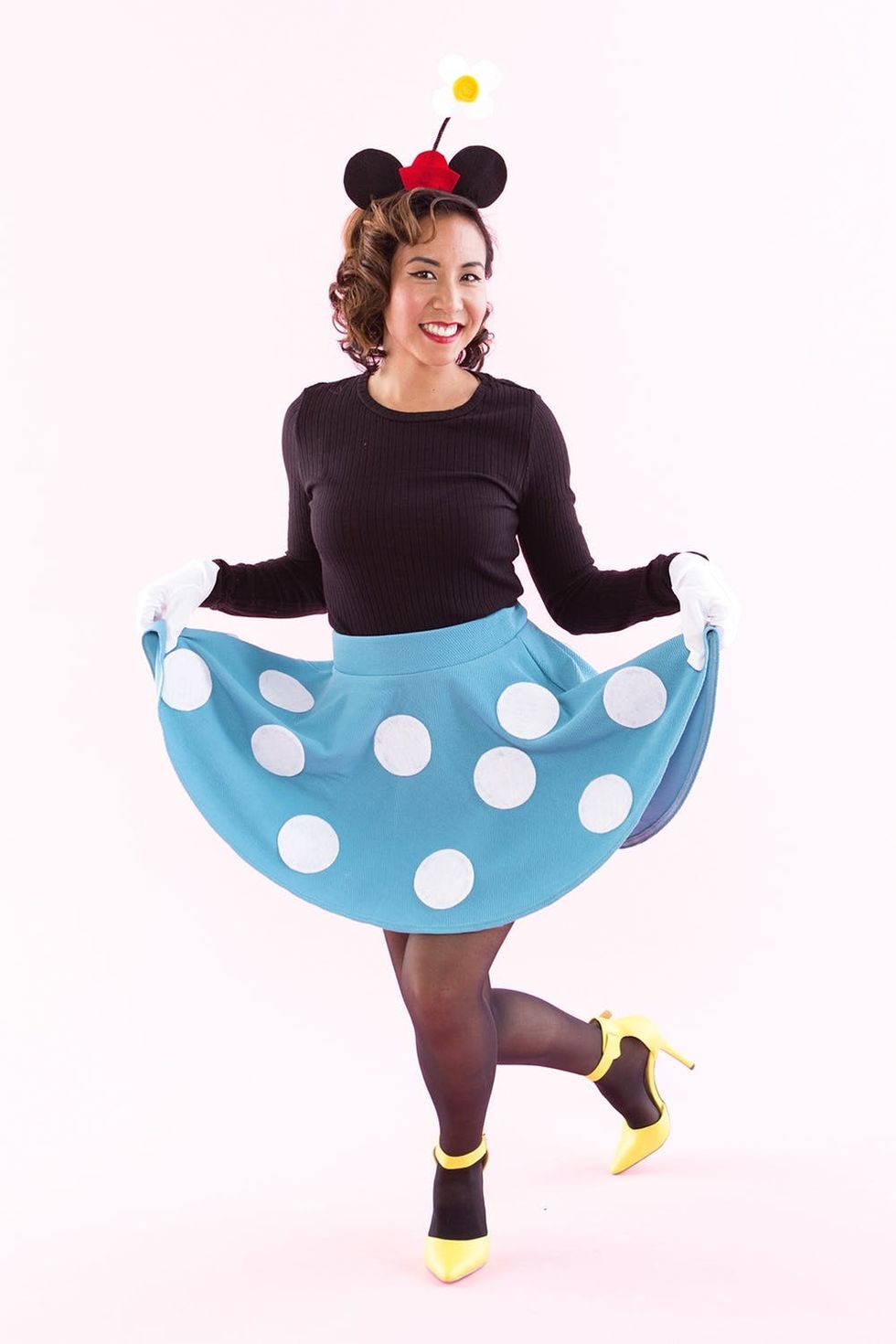 I made Minnie's ears by gluing black felt circles on a black headband. I made the little red hat out of felt and attached a felt daisy to the hat with a pipe cleaner. I glued the hat on the headband in between the ears.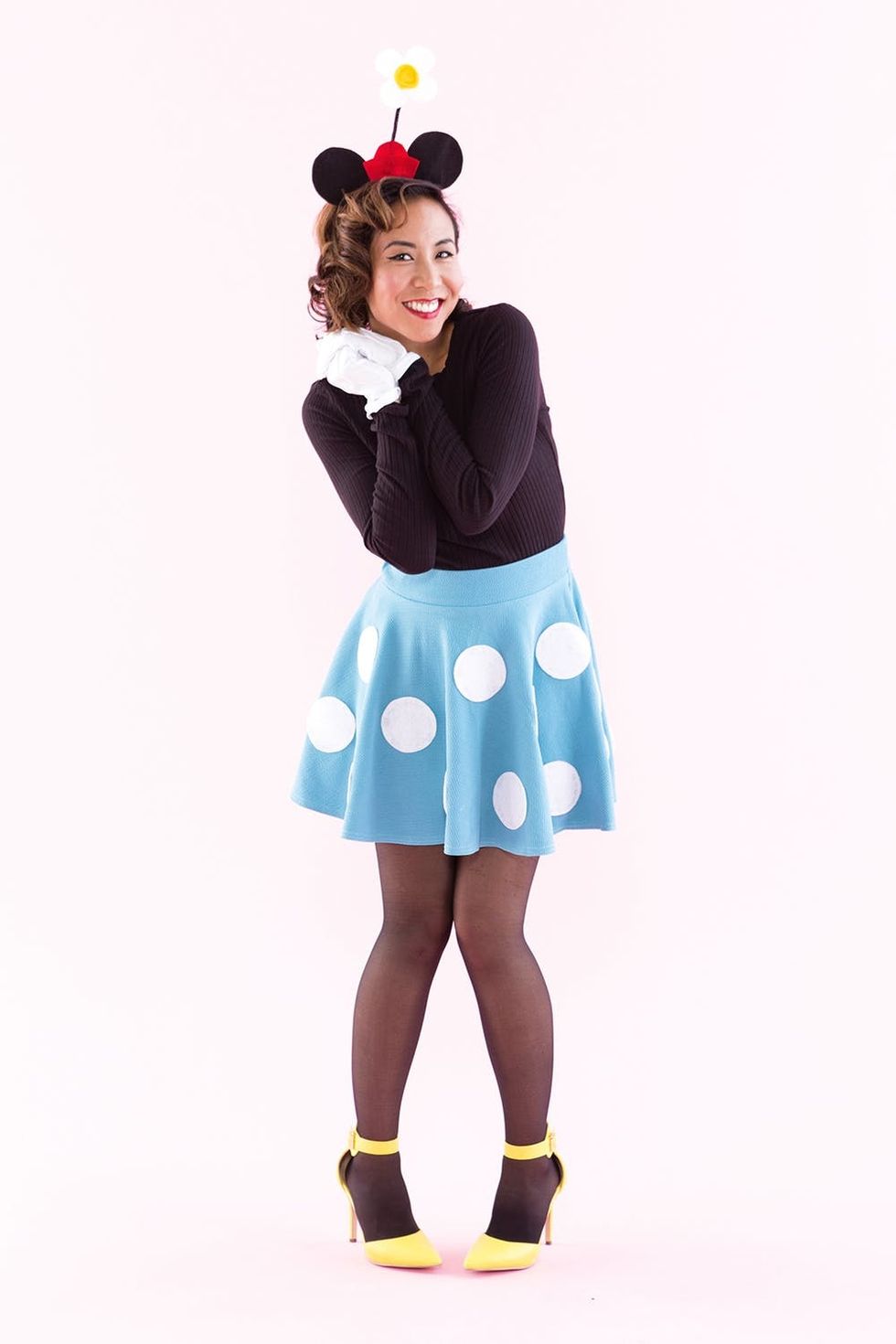 Ta-da! Instant adorableness! Minnie Mouse rocks polka dots better than anyone, don't you think?
Mickey Mouse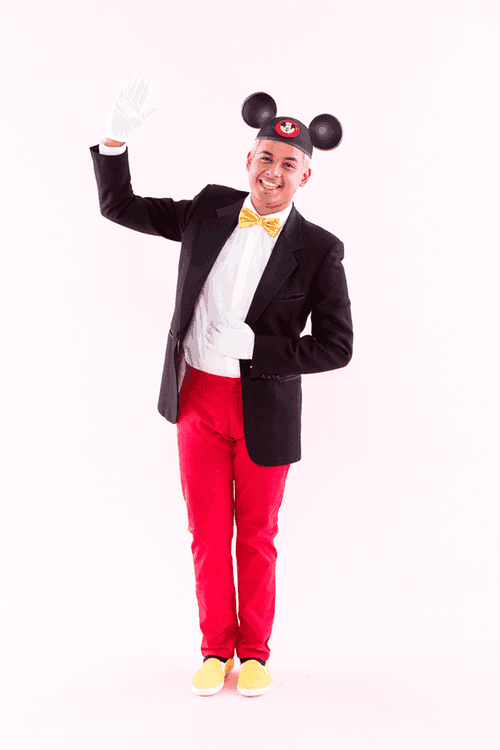 You thought Minnie's costume was easy? Mickey's costume is even simpler! I bought a pair of red WT02 Skinny Chino Pants ($25), white JISEN Cotton Gloves ($7) and a gold Harvest Bow Tie ($8) from Amazon for Marketing Intern Eliseo to wear.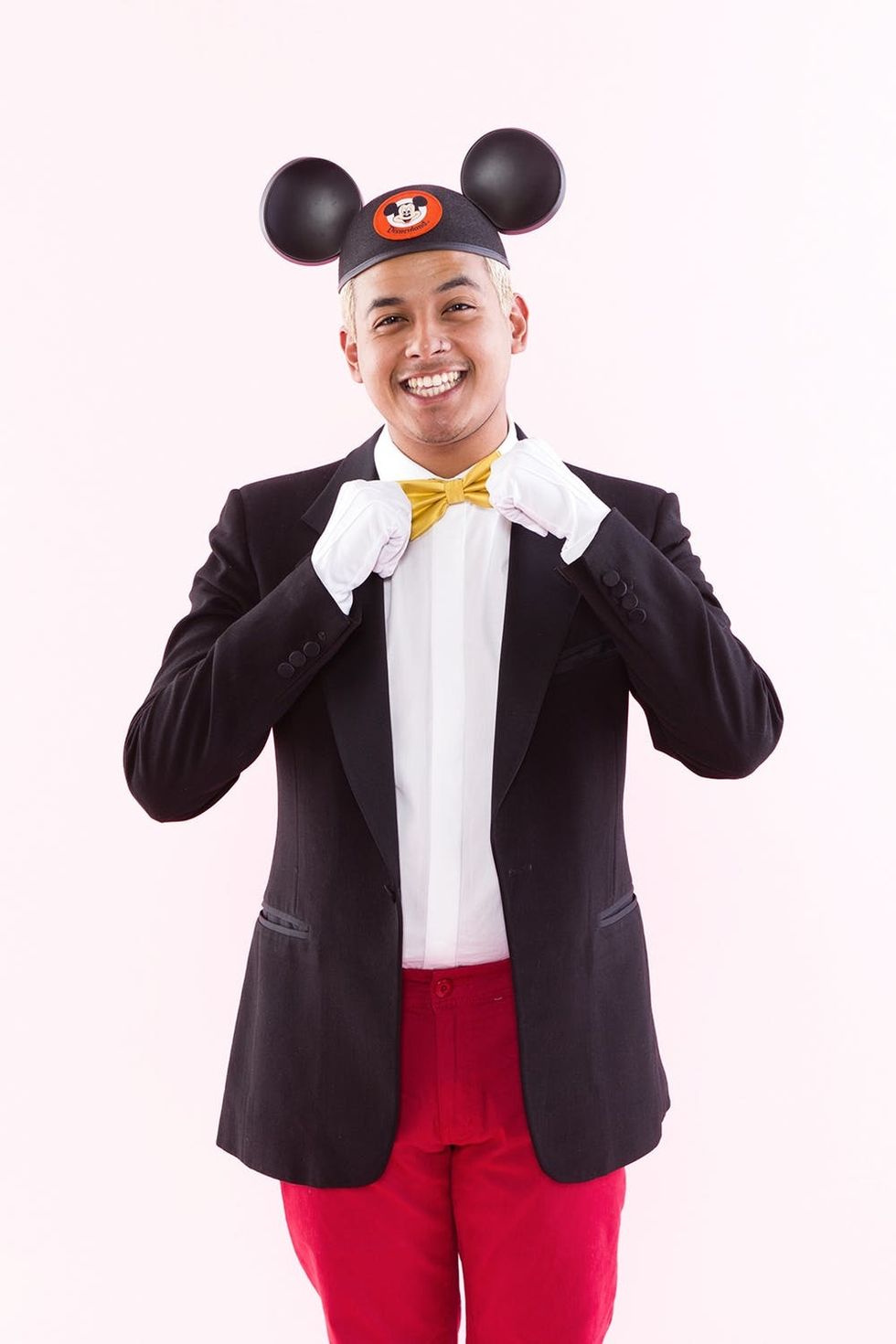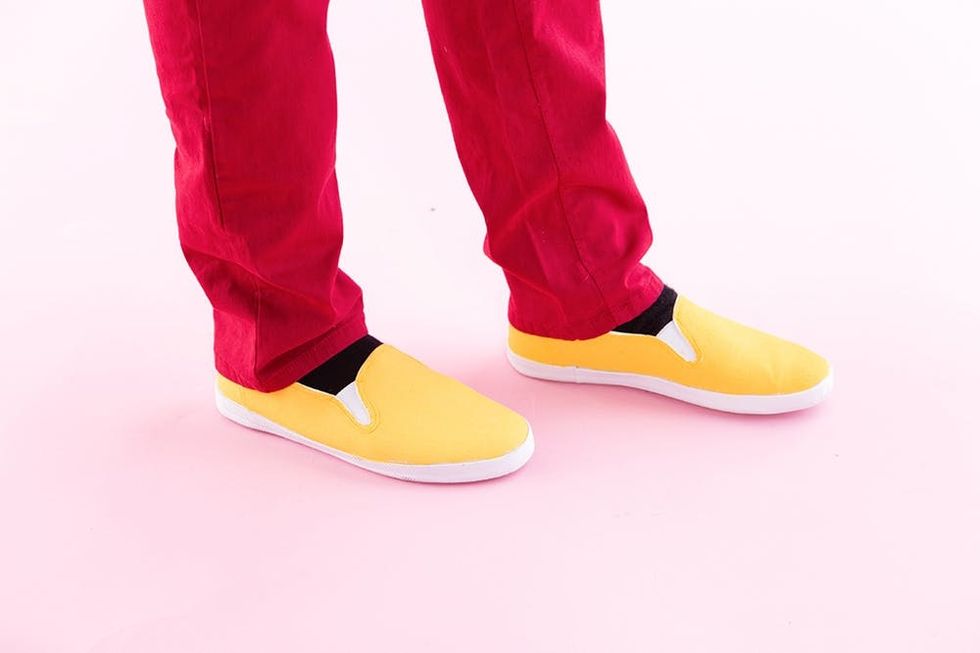 I borrowed a Mickey Mouse ear cap from a friend and painted a pair of yellow Easy Shoes Canvas Deck Shoes ($13). Eliseo brought his own white button down shirt and blazer to complete a dapper Mickey Mouse.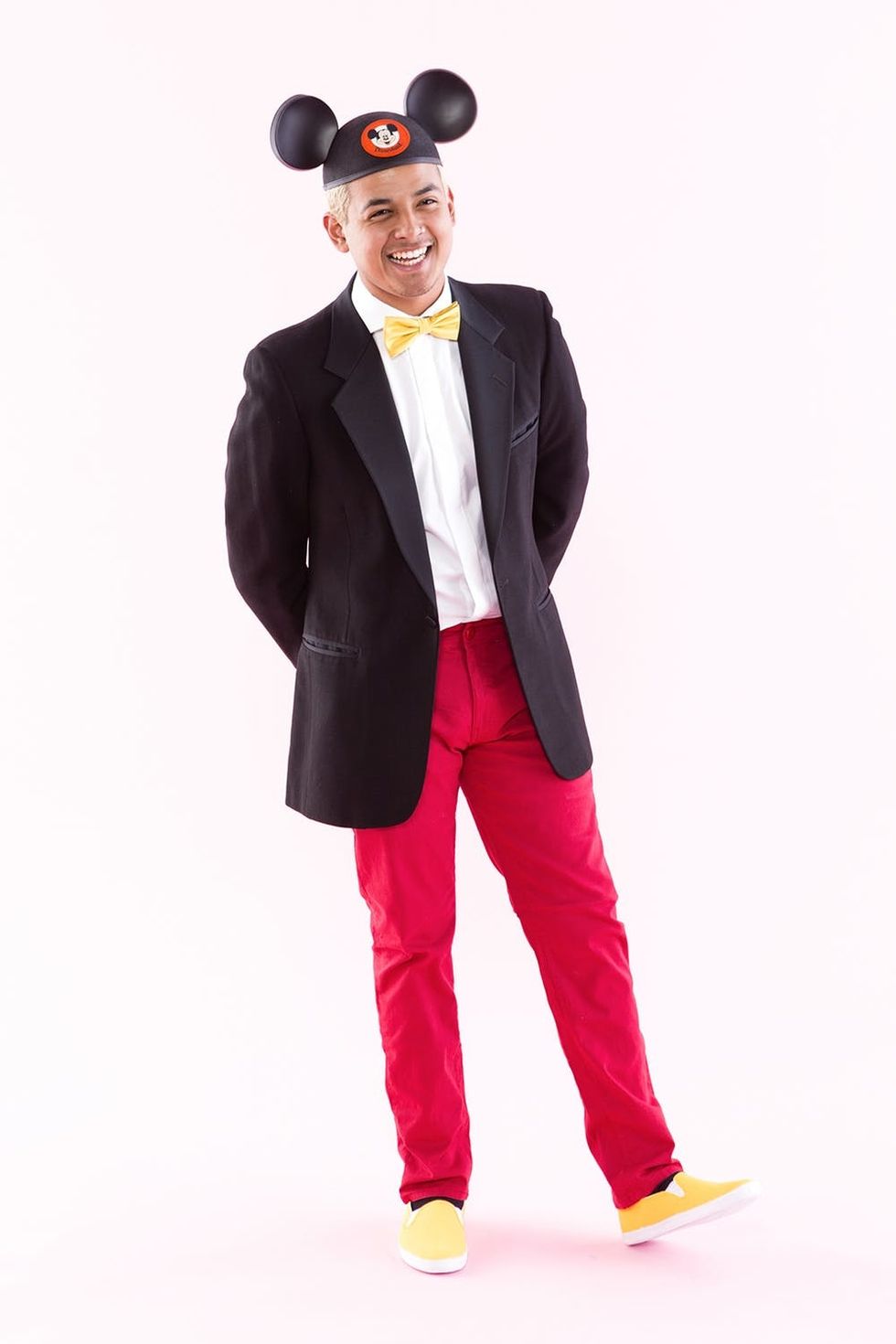 Hey Mickey, you're so fine, you're so fine, you blow my mind. Hey Mickey!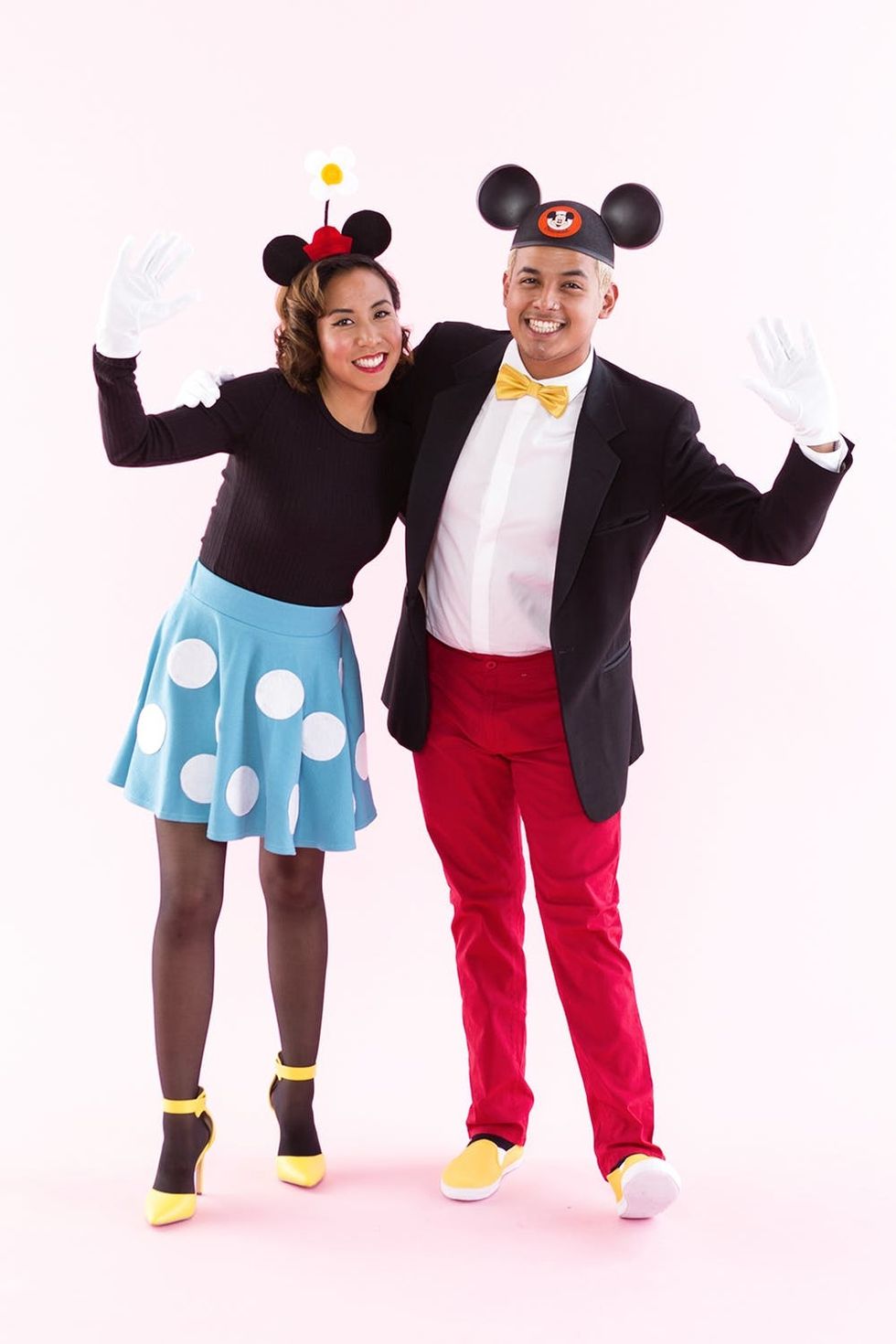 I said it once and I'll say it again. Mickey and Minnie are pure #CoupleGoals.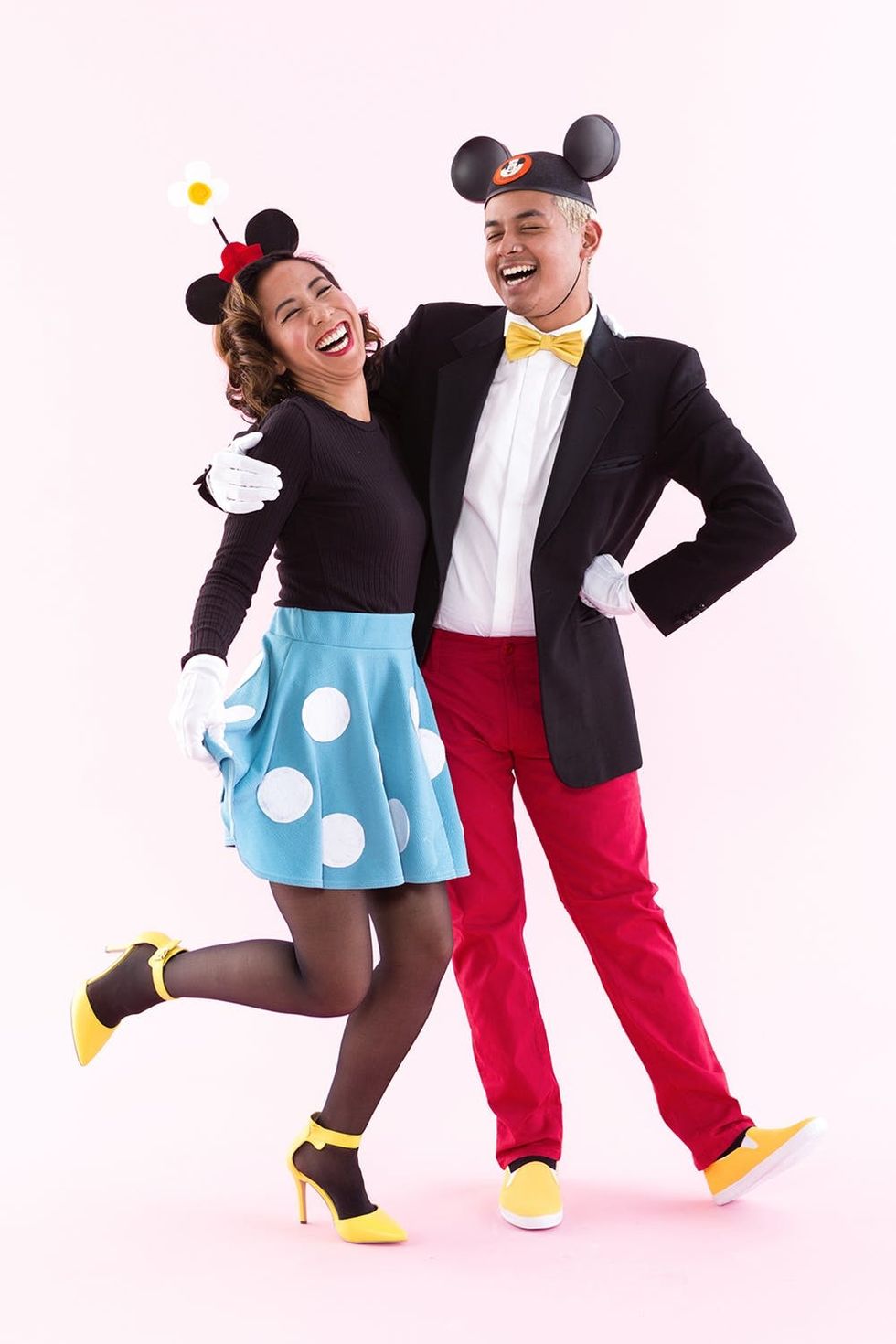 You be my Mickey and I'll be your Minnie.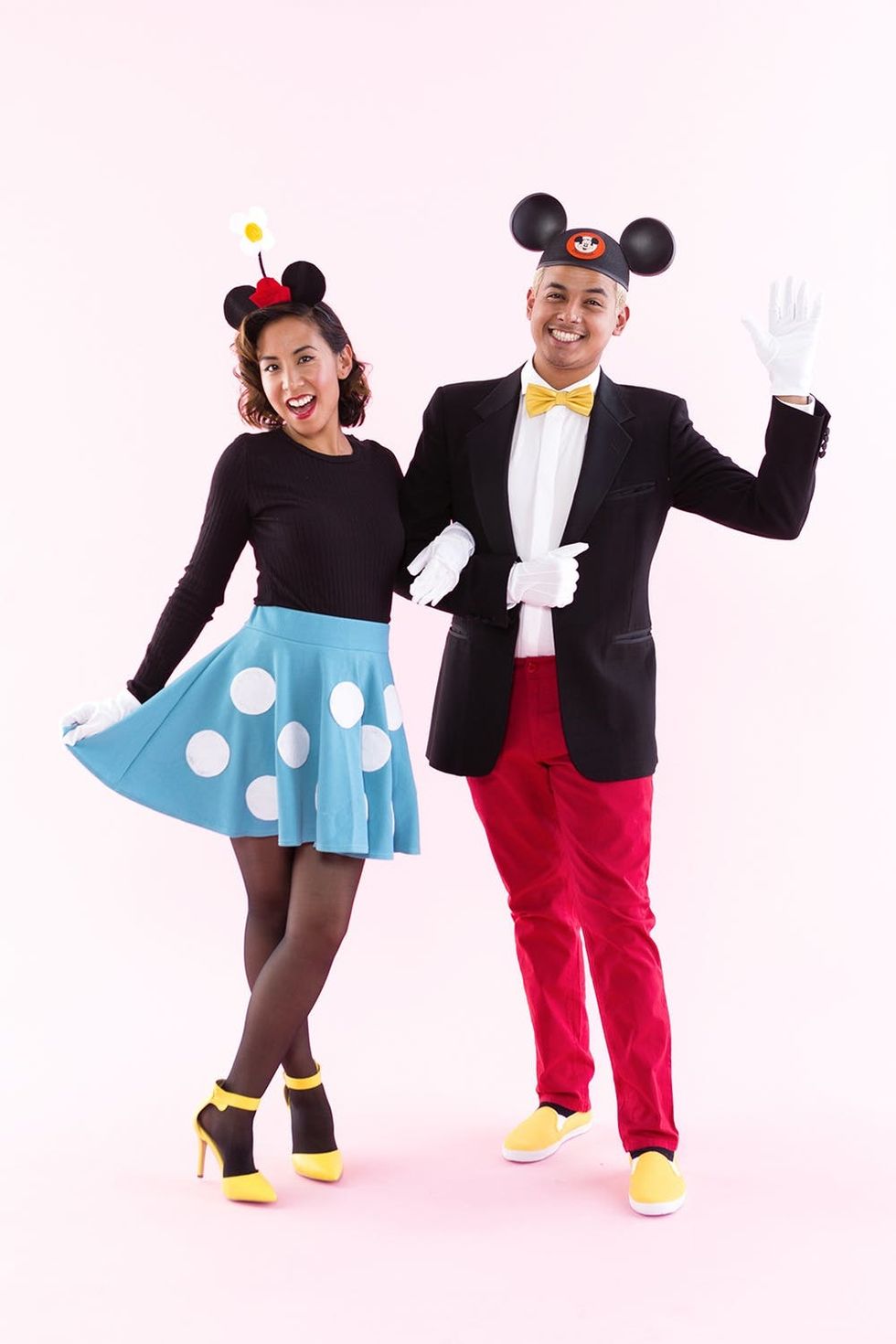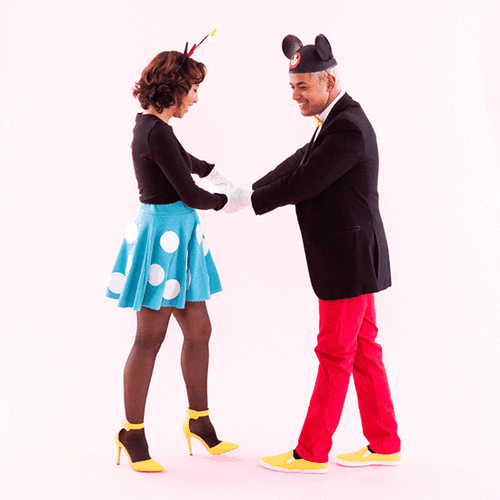 Who's the leader of the club that's made for you and me? M-I-C-K-E-Y-M-O-U-S-E!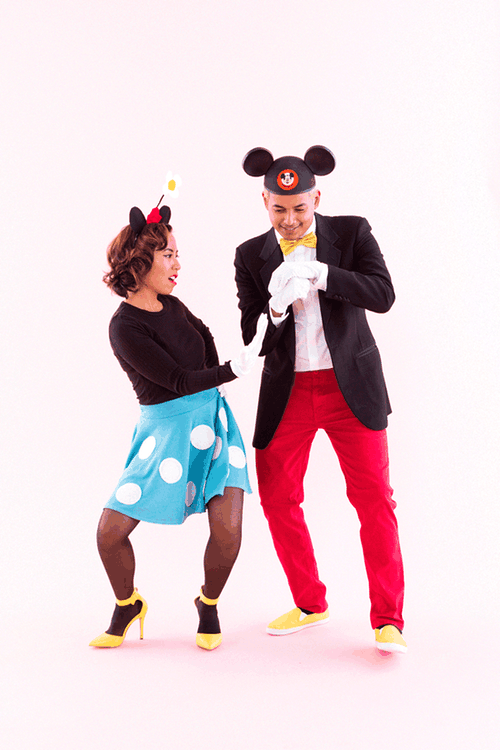 Mickey Mouse CLUB indeed!
Which Disney couples costume will you wear this Halloween? Share your snail mail picture with us on Instagram by using the hashtag #britstagram!
DIY Production and Styling: Irene Lee
Hair and Makeup: Misty Spinney
Models: Lolly Dormido and Eliseo Escobar
Photography: Kurt Andre
Brit + Co may at times use affiliate links to promote products sold by others, but always offers genuine editorial recommendations.
Irene Lee
Irene loves all things DIY, especially if the project involves confetti. She strives to make beautiful things that anyone can enjoy. If she's not immersed in crafting she's probably giggling over an insta-famous corgi or frolicking around Disneyland.
Halloween Costumes
More From Halloween Costumes