3 New Books About Unusual Women Warriors
Sep 16, 2018
Who doesn't love a good fight? (Or, at least, reading about one?) Especially when it stars some kickass women? The new novels in this week's book club take us from ancient Greece to an apocalyptic future, giving us a princess who would rather lead on the battlefield, a reluctant queen who becomes a trophy of war only to guide her fellow women toward survival, and six diversely badass ladies who won't let a little inconvenient metamorphosis stop them from averting the end of the world. They show a wide range of what it means to be a warrior, reminding us that there's a difference between a strong female character and a Strong Female Character — these women's strengths aren't just limited to kicking and punching.
---
1. The Book of Dog by Lark Benobi ($16): "Here is the story of how six unlikely women changed the fate of the world. In the beginning, Mary Mbwembwe was making a cup of chamomile tea. Josefina Guzman was chasing a fox from her yard. Margie Peach was pumping gas into her car. Wanda Lubiejewski was plunging a stopped toilet. Major Eureka Yamanaka was hefting a briefcase into Marine Helicopter Squadron One. As for Stella King, she was unexpectedly pregnant with the unborn child of the Beast. It could have happened to anyone. The Beast was a creature of compelling and seductive disguises… and he had set in motion, with this petty lie, the countdown to the end times. The Beast could fool the best of them, and he almost always got his way. But maybe not this time."
Mary Mbwembwe, caregiver, sees a frightening yellow cloud spreading out across the sky. The cloud resembled something alive, spores from a giant mushroom that began to cover everything. This is one of the first signs of the coming Apocalypse. The cloud is discovered to be full of a chemical called Agent-T, and its main effect seems to be turning people, particularly women, into animals with human brains. Margie becomes a dog after volunteering to drive Stella to meet the baby's father in San Francisco, and Wanda turns into a bear. The women come together in a world that has gone completely chaotic, weather and environmental disasters merging with mass violence and political upheaval to create the beginning of the end.
The book serves as a metaphor for female powerlessness in male and religion-dominated societies, but its six heroines are still willing to kick ass and take names, even if some of them have to do so in the form of beasts, and another while having conversations with the Beast's unborn child. The irreverent and fantastical novel is filled with evocative, stylized cartoons and is an ode to friendship. Individually, they may not be able to change very much, but together, every dog has her day.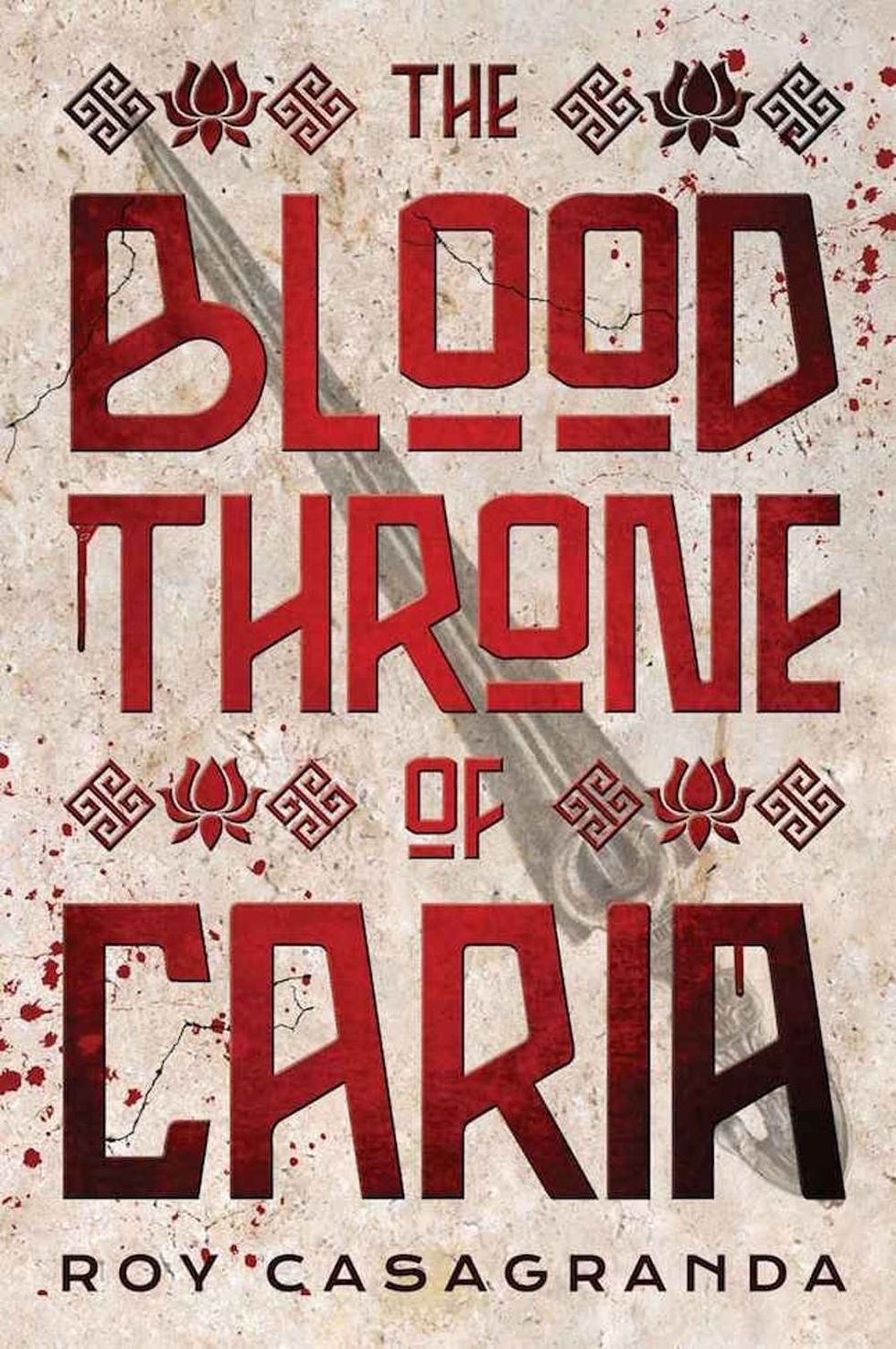 2. The Blood Throne of Caria by Roy Casagranda ($13): Casagranda's novel is a reaction against the insidious historical tendency to erase the role and contributions of women, which he calls "a conspiracy" that he hopes to help rectify. It was partially inspired by the discovery of a Viking grave with a warrior woman in it, and the story of Artemisia I of Caria, a Greek queen of Halicarnassus and its nearby islands who fought alongside Xerxes I of Persia, commanding her own naval force, during the second Persian invasion of Greece.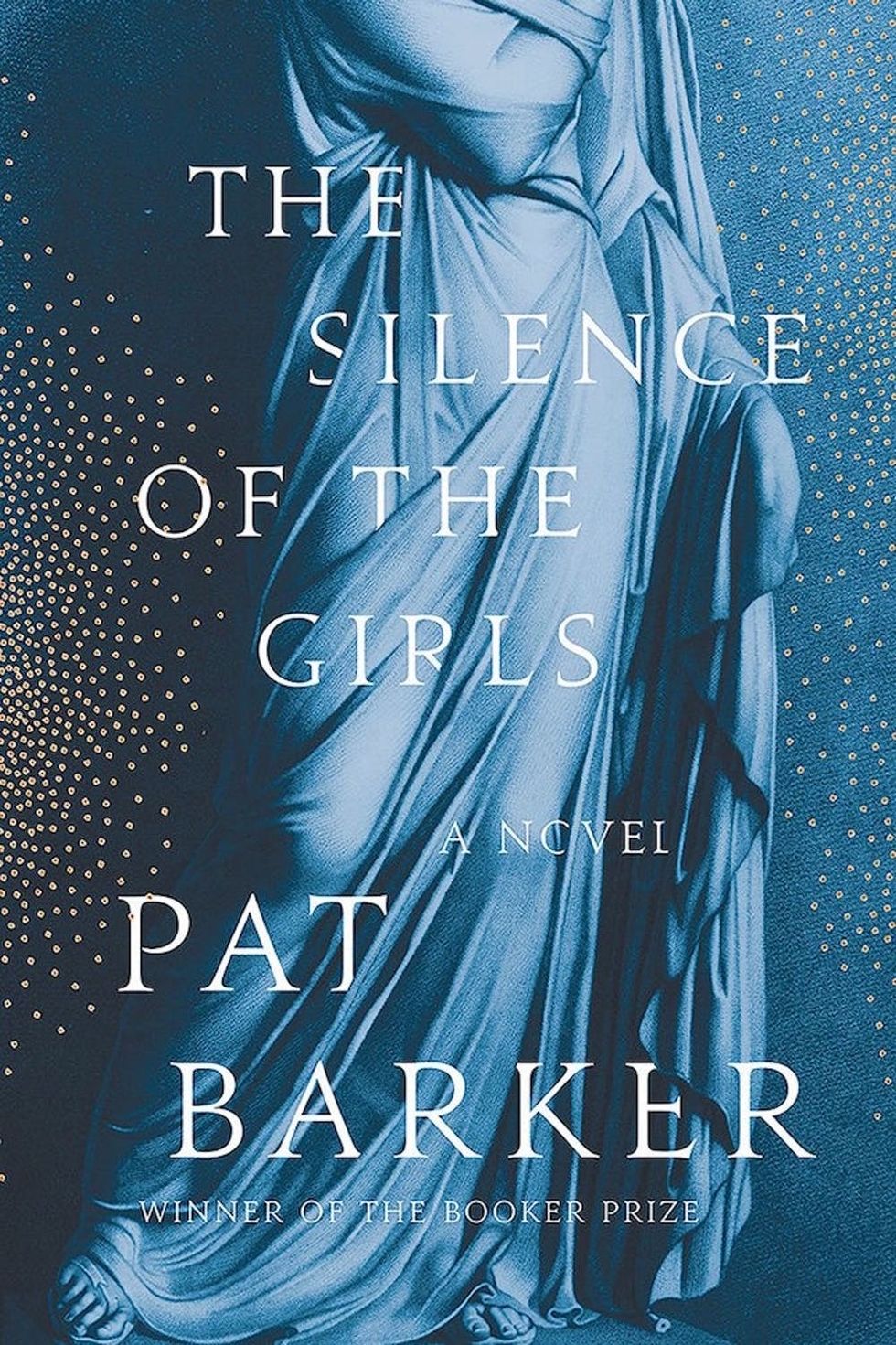 "'I want a life filled with glory and struggle!' Artemisia shouted as she shot her brown eyes down to her servants below. 'You're a princess!' Iokaste looked back up at her. 'You should be plucking those unruly bushy eyebrows and learning to sew! You must learn to accept the role that you were born to, Princess Artemisia, otherwise you'll make your own life painfully difficult!' Artemisia furrowed her brow and shouted. 'I know my place, already! I'm going to be the King of Halikarnassos and the Satrap of Caria!'"
Artemisia wants to be a warrior, not a princess. To the chagrin of her handmaiden and bodyguard, she rushes to watch her father on the battlefield, where for the first time she sees a woman, from Persia, fighting alongside men. This opens up new dreams and possibilities for the 13-year-old princess, which are ironically answered when Persia demands a hostage and her father asks to substitute his less-valued daughter for his son. As a hostage, she flourishes, learning philosophy, statecraft, and war. Upon her return, she is now equipped to fight against the marriage and submissive role life has in store for her. Casagranda attempts to update what little we know about Artemisia, who has been unfaithfully rendered by Herodotus and the movie 300 alike. As he writes in his introduction, "Learning history without its female protagonists, is like going to battle with half a spear."
3. The Silence of the Girls by Pat Barker ($28): In our second Ancient Greece-inspired tale, Booker Prize-winning author Barker (the Regeneration trilogy) takes on The Iliad. She retells the story from the perspective of the Trojan women taken as spoils of war by the Greek army in a decade-long conflict that erupted over another stolen woman. Their fight is for survival in the frontline camps.
Ilana Lucas
Ilana is an English professor, theatre consultant and playwright based in Toronto, Canada. When she's not at the theatre or insisting that literary criticism can be fun, she's singing a cappella or Mozart, occasionally harmonizing with the symphony, or playing "Under Pressure" with her rock handbell group, Pavlov's Dogs.