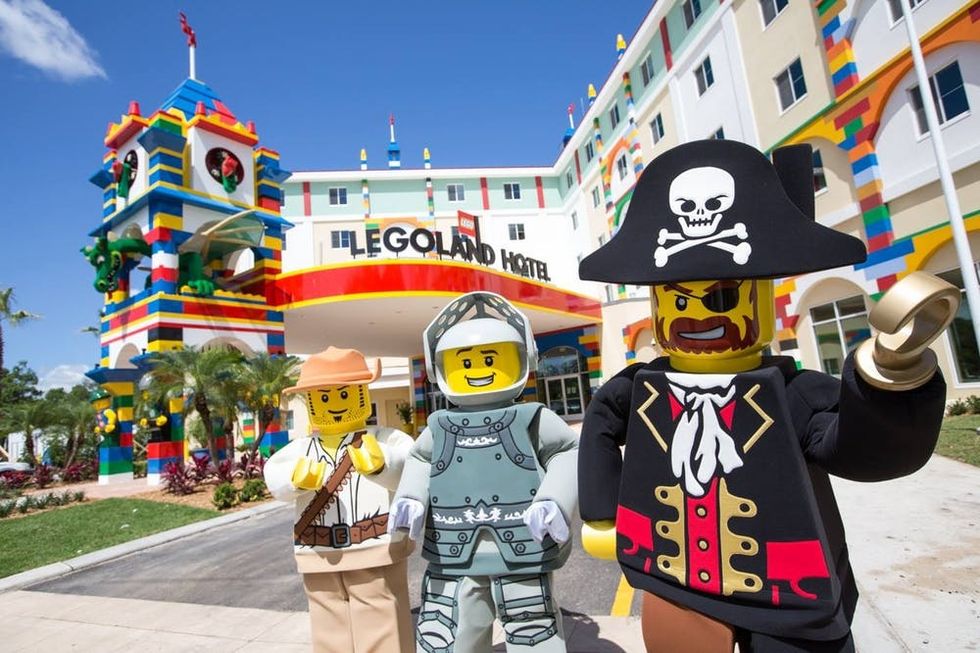 Remember stacking LEGO after LEGO to create what you thought was the coolest house, castle, boat or thingamabob? Now imagine an entire world built with and surrounded by those plastic blocks of nostalgia. Imagine that this world is equipped with a cocktail lounge, disco elevator, pool with floating blocks and interactive play areas. Pretty cool idea, huh? The new LEGOLAND Hotel in Winter Haven, Florida IS this world. And with its bright colors and giant LEGO people, this 152-room hotel is more than AWESOME.
---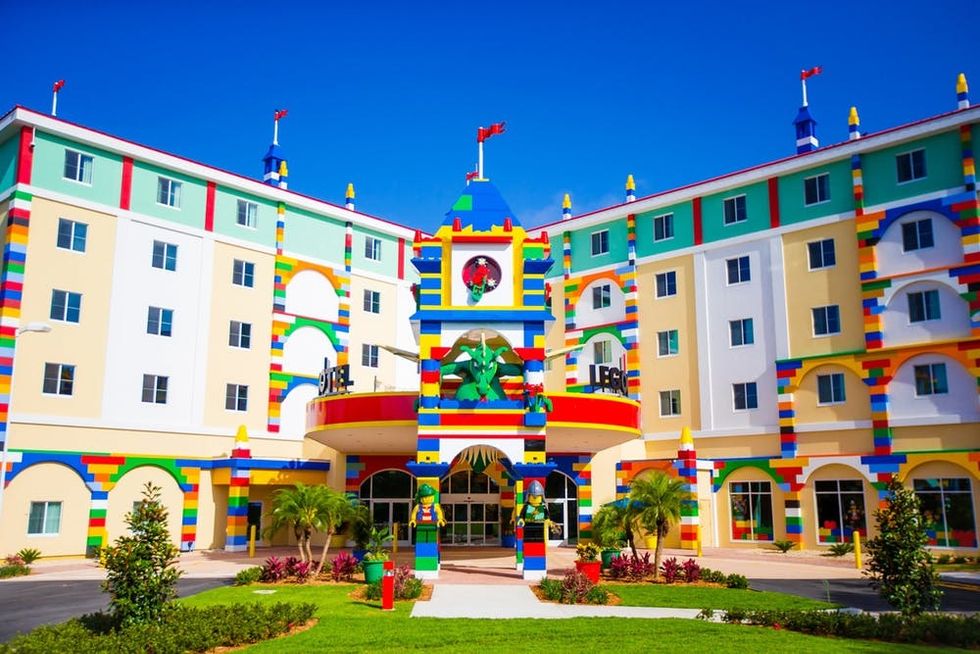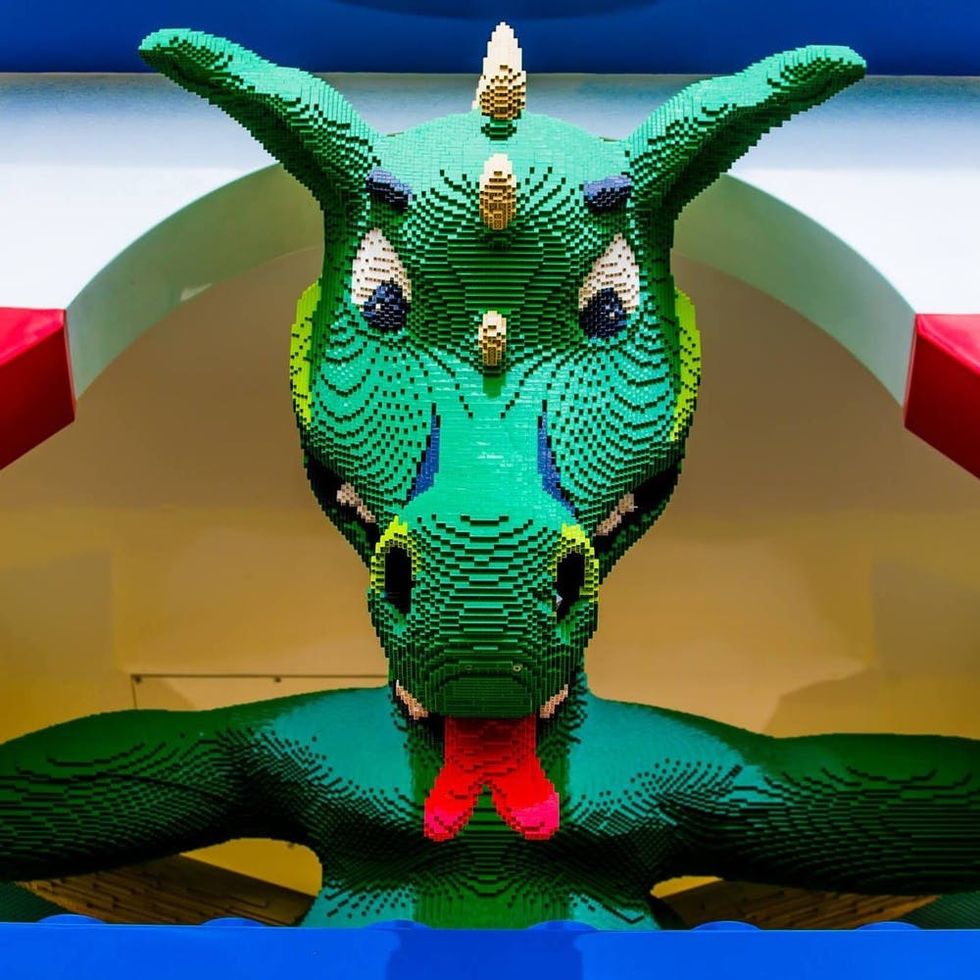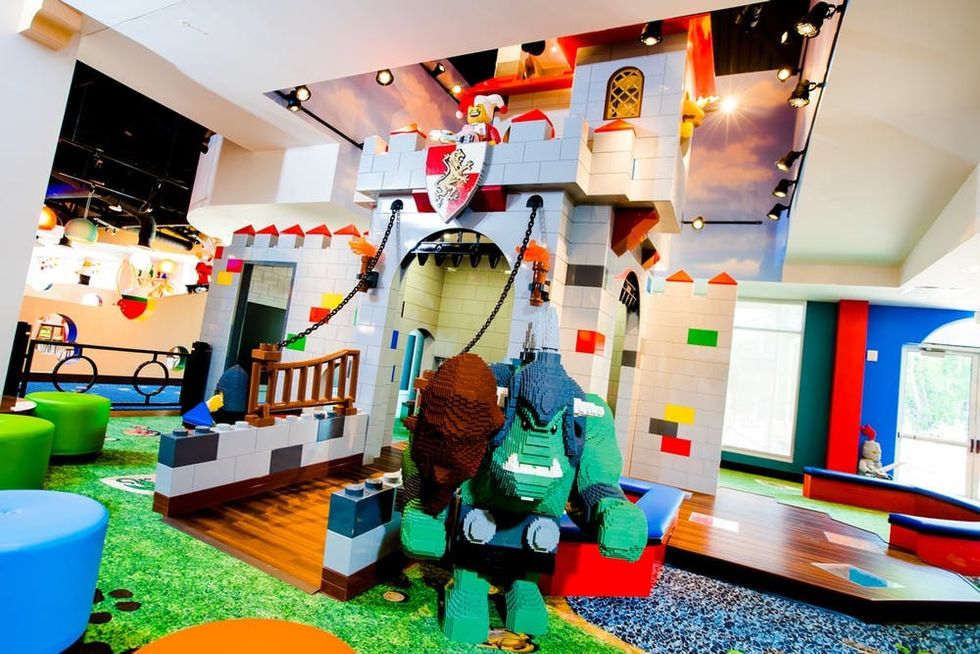 The lobby alone is taking LEGO art to a whole other massive, monster-ish level. Not impressed? Wait for it…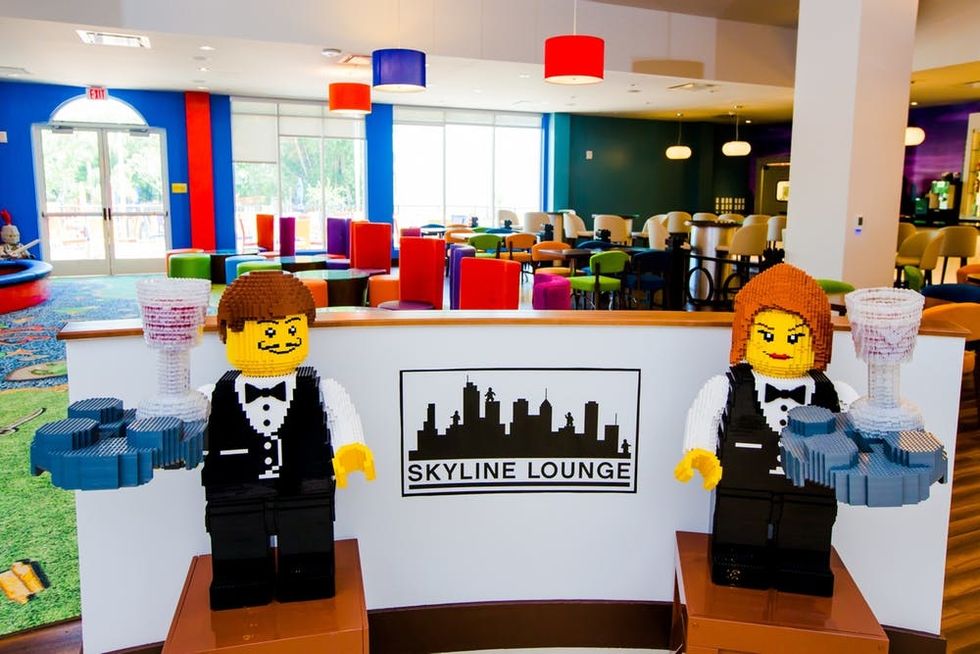 Life. Size. Cocktail. Waiters. Next-level awesome would be achieved if they actually moved around and served us.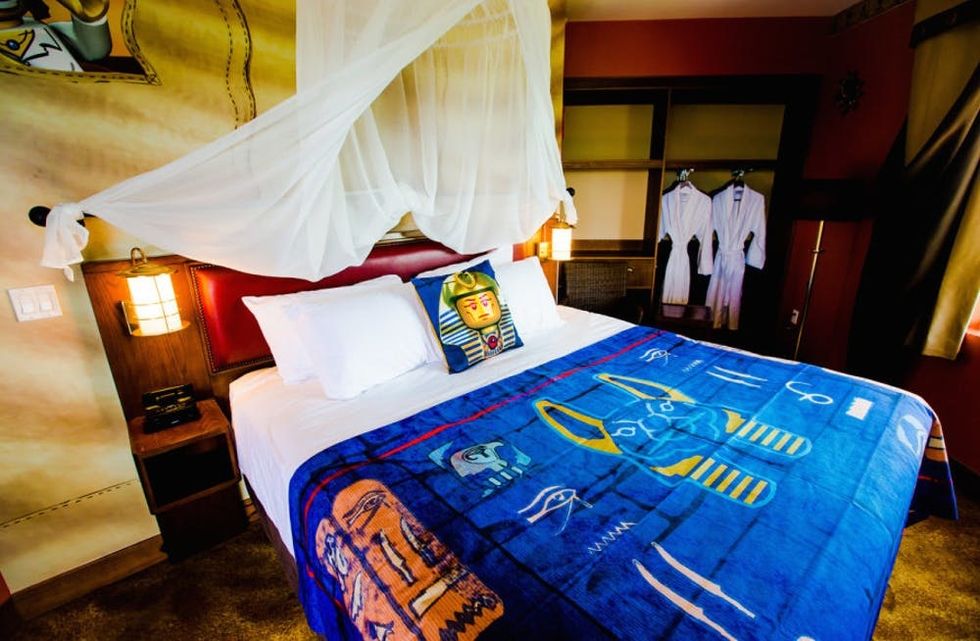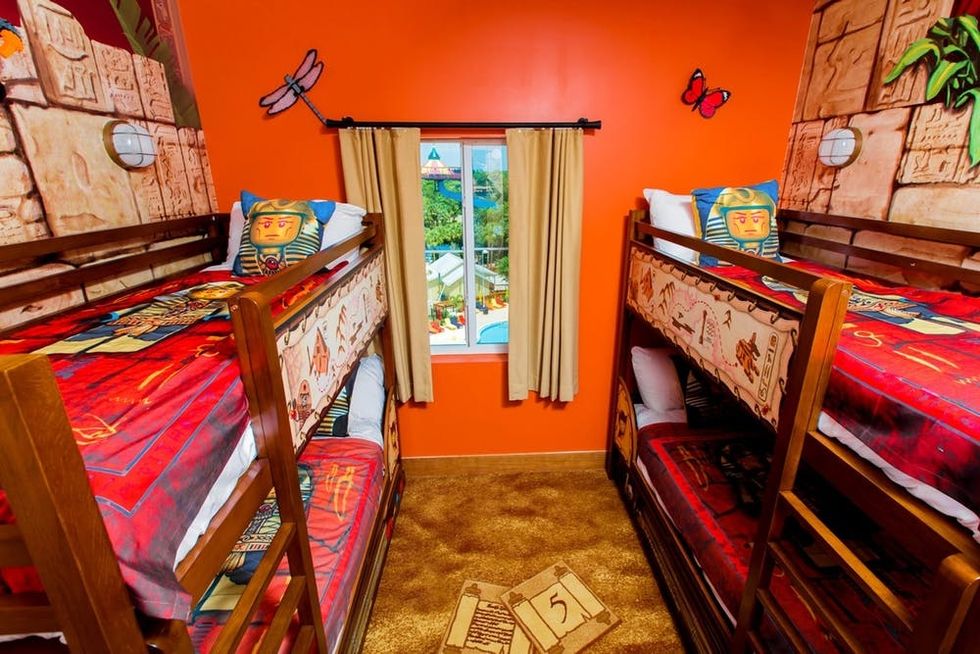 The 152 rooms, priced at $250+, are themed by LEGO toy lines: Pirate, Kingdom, Adventure and LEGO Friends. And for those traveling with family, the rooms sleep 5-9. Your kiddos will definitely be happy to hear that they have their own bunk-bed sleeping space set off from the main room and adult sleeping area. Now the only thing missing here is a LEGO building station for the kids (and adults).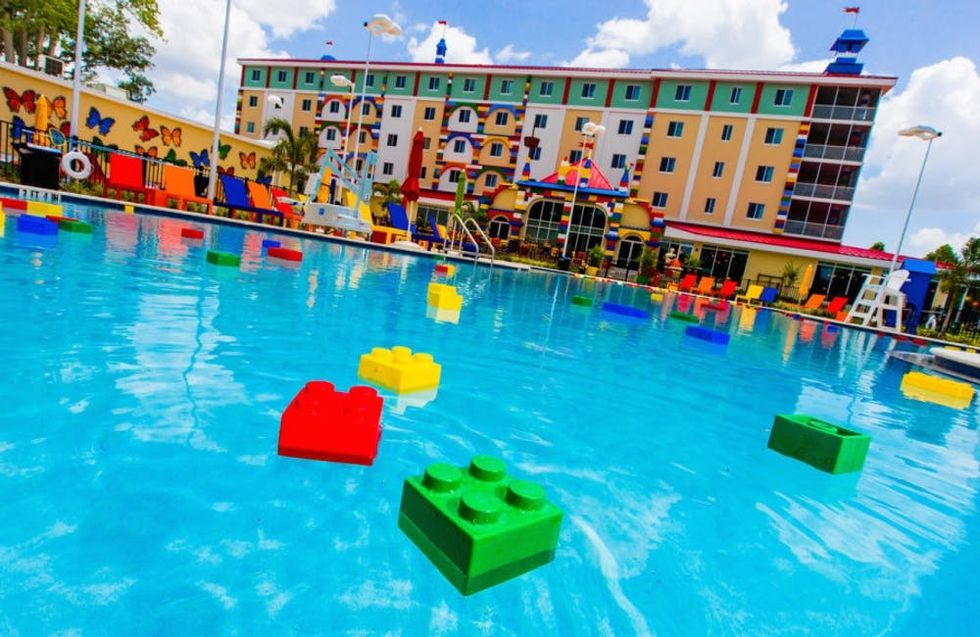 Floating LEGO bricks? Yes, please! Maybe we could build a floating island to hang out in all day. Think they'll allow us on those things? And maybe with cocktails?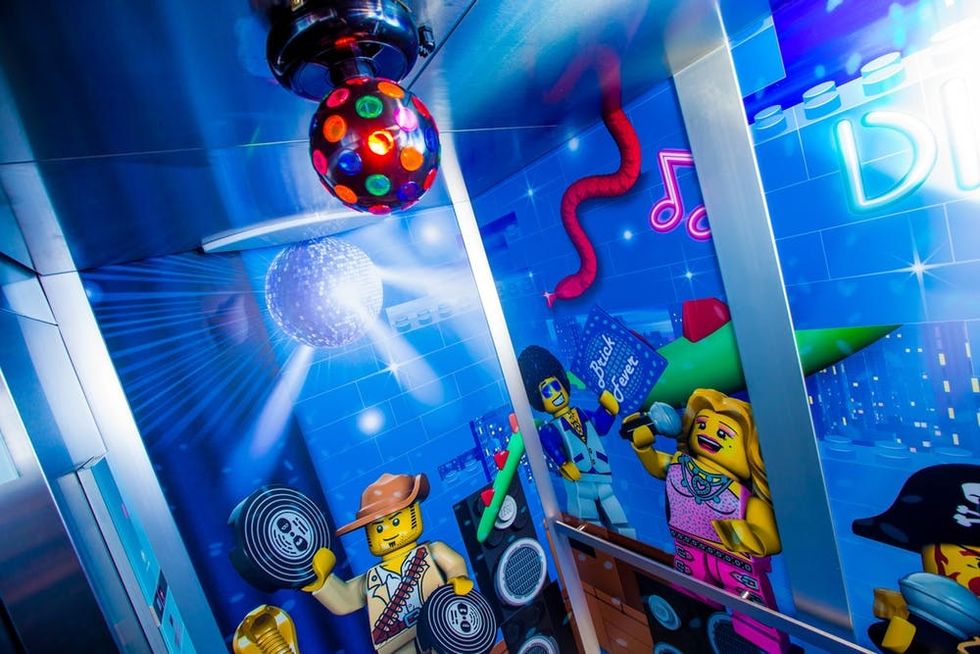 And perhaps the raddest part of this epic hotel is this disco dance party elevator. Cue the music…