25 New Treats to Eat and See at Disneyland This Halloween Season
Oct 03, 2017
As any fan of the holiday knows, Halloween is not just one day; it's a full-blown season of treats, tricks, and whimsical wonder. One place where Halloween is on full display all month long is at the happiest place on Earth. Through October 31, Disneyland will be sprinkled with oodles of not-to-be-missed spooky magic. Sure, Disneyland has been embracing the season for eons, but every single year they up the ante, debuting new savory and sweet dishes (pumpkin spice churros, yes please!), creating new unforgettable experiences (Guardians of the Galaxy: Monsters After Dark, OMG), and soooooo many new deets (a huge Headless Horseman statue, wowza). Here are 25 new things to see, do, and eat at the Disneyland Resort this Halloween Time.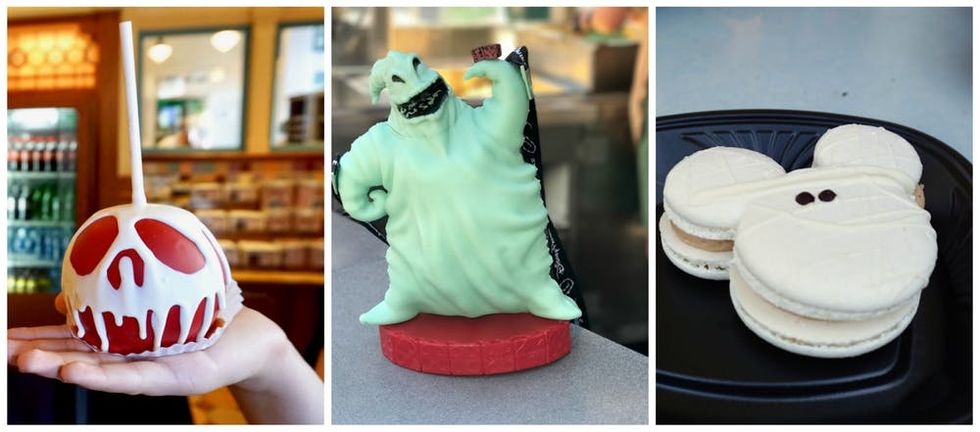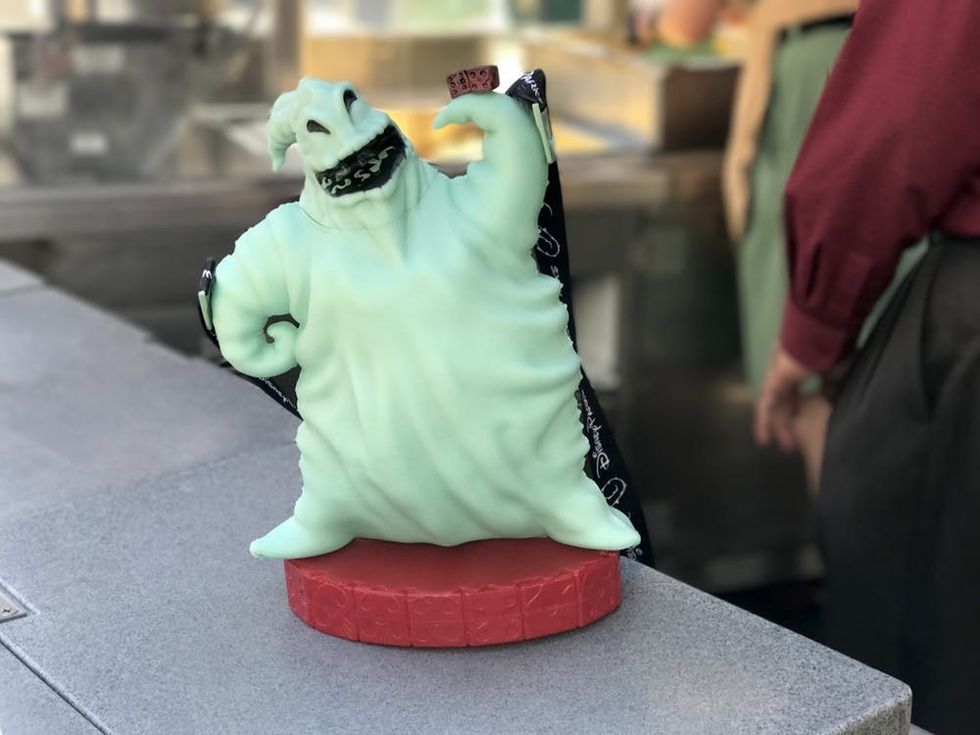 Oogie Boogie Popcorn Bucket: Forget Space Mountain; the big line is for this guy. The Oogie Boogie popcorn bucket is THE must-have item at Disneyland this year. The glow-in-the-dark snack container is available at both Disneyland and California Adventure, but it doesn't matter which park you pick — the line will be massive where ever you go. (Photo via Sunny Chanel)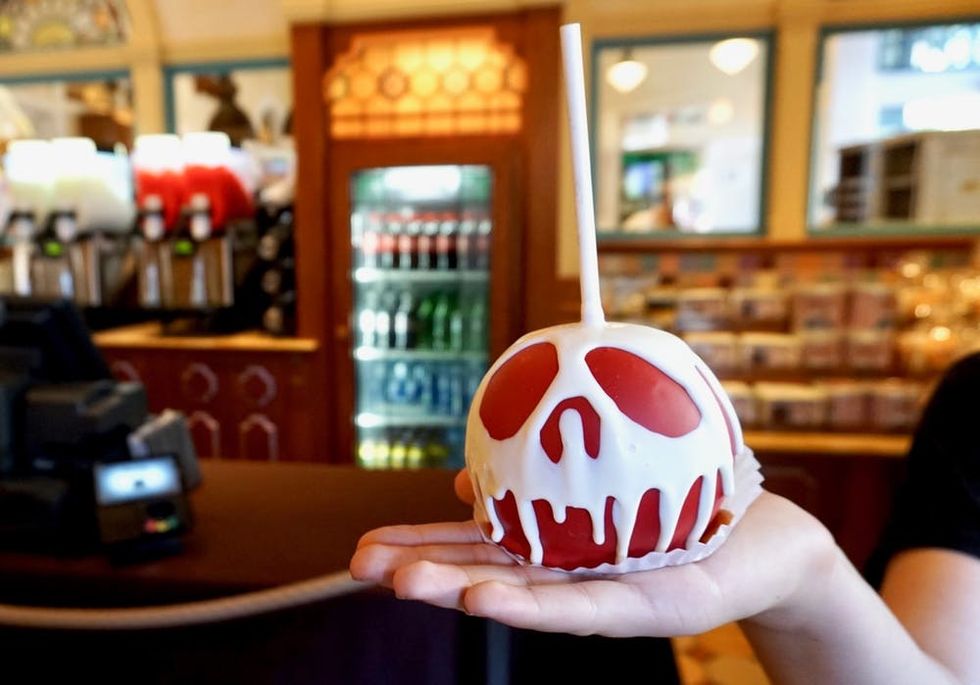 Poison Candied Apple: This apple isn't poisoned — it just looks like it is. In honor of the Evil Queen, the culinary artists have created a new variation of this oh-so-spooky treat. If the huge candied apple is too much of a commitment, you can always opt for the cake pop version. (Photo via Sunny Chanel)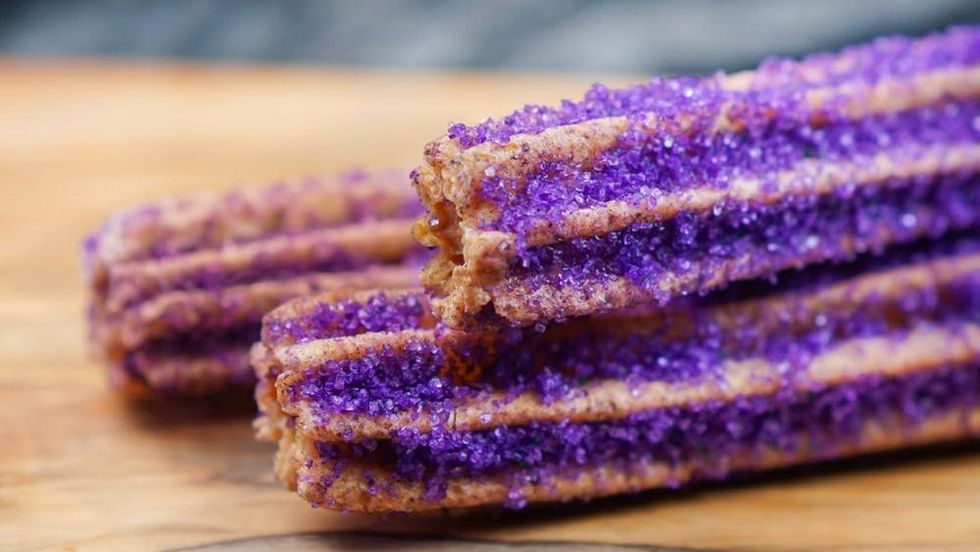 Halloween Churros: Churros, churros, and more churros! While a purist might be content with a regular old churro, the adventurous eater might want to indulge in one of the seasonal specials. This year, Disneyland is offering colorful churros in purple, green, and orange; a Sour Watermelon Churro; a Graham Cracker Churro with marshmallow-chocolate dipping sauce, and the totally line-worthy (and what a line it is) Pumpkin Spice Churro. (Photo via Disneyland Resort)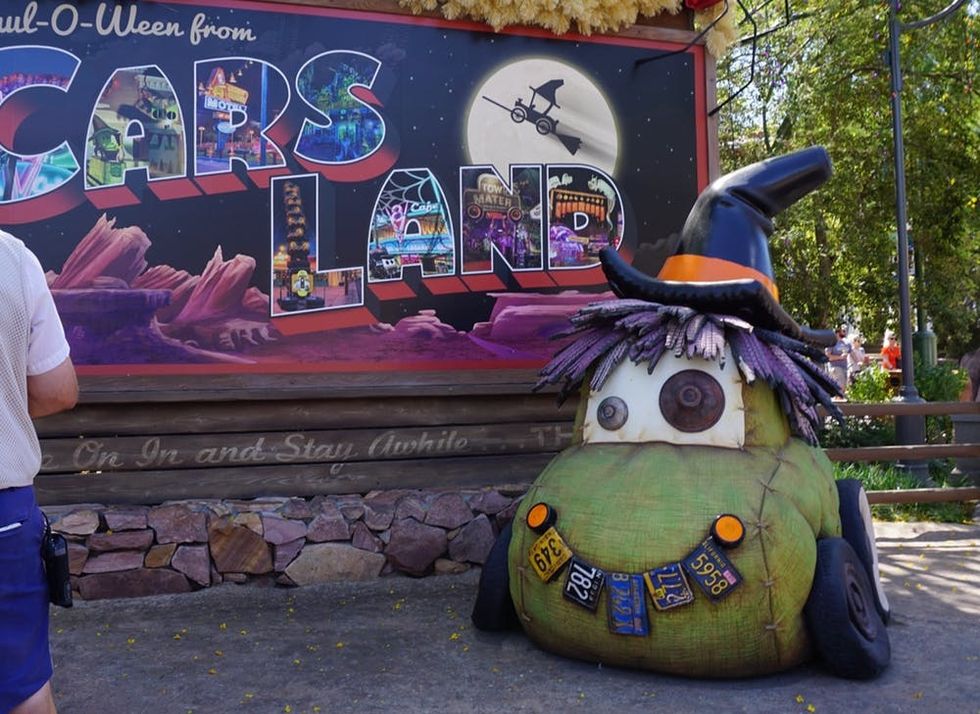 Cars Land Entrance: One of the most spectacular additions is the Cars Land Halloween overlay. It's good, really, really good. Along with all the crazy-cool details, Mater's Junkyard Jamboree transforms into Mater's Graveyard JamBOOree, and Luigi's Rollickin' Roadsters turns into Luigi's Honkin' Haul-O-Ween. (Photo via Sunny Chanel)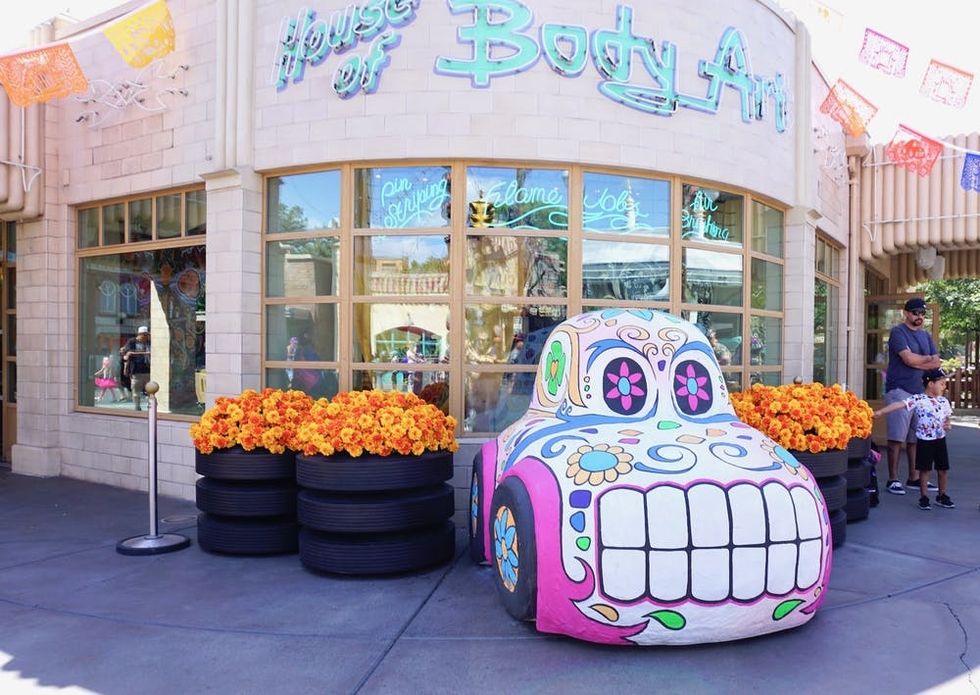 Ramone's House of Body Art Exterior: Even Ramone's in Cars Land gets into the spirit. We love the Dia de los Muertos sugar-skull car out front. (Photo via Sunny Chanel)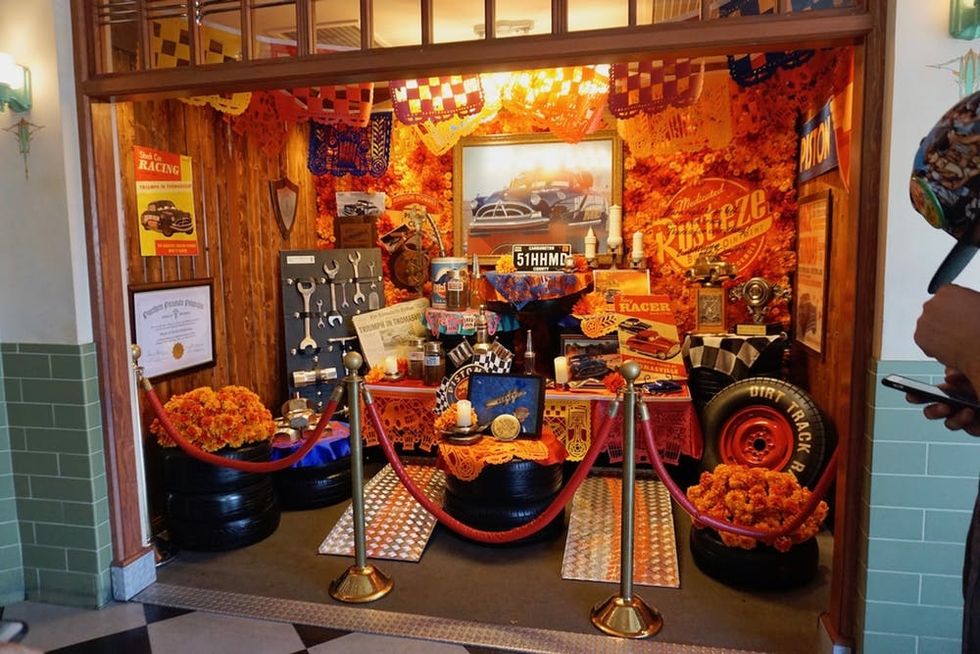 Ramone's House of Body Art Interior: Make sure to go inside of the House of Body Art as well. There you'll discover a huge ofrenda celebrating the life of the Doc Hudson, the dearly departed Cars character. (Photo via Sunny Chanel)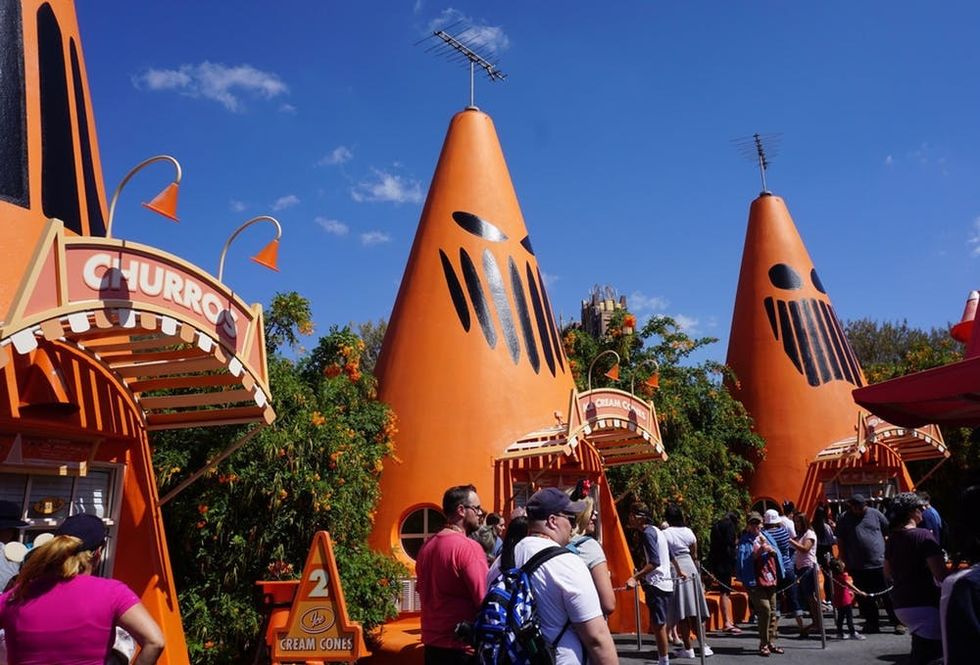 The Cozy Cones: This is the place to be. Not only do the Cozy Cones look awesome, but they have those Pumpkin Spice Churros everyone is talking about. Make sure to look into the "office" for a model of the spooky (and hilarious) Brakes Motel. (Photo via Sunny Chanel)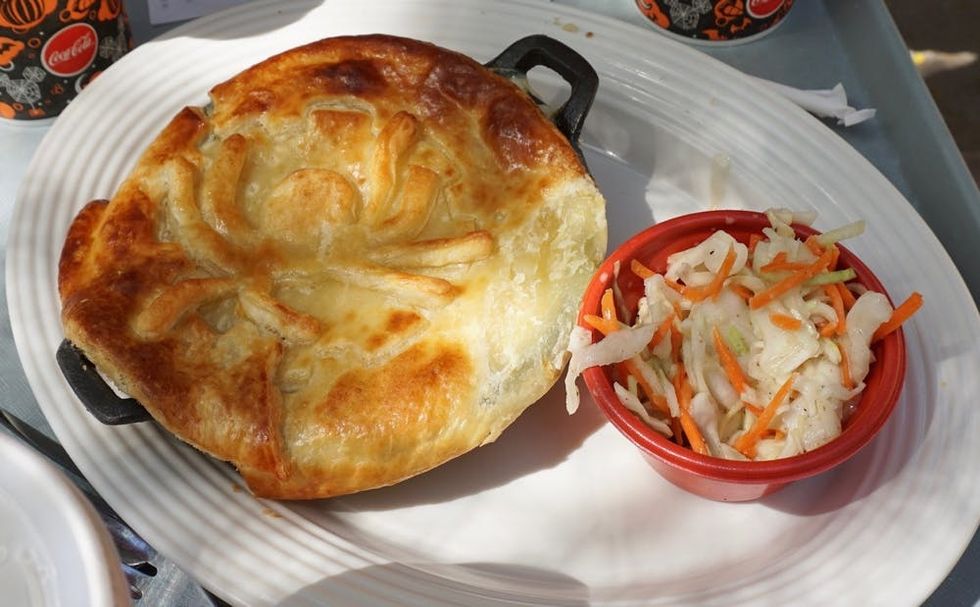 Car-achnid Pot Pie: If you're in the mood for a spooky pot pie, they have you covered. At Flo's in Cars Land, the star of the seasonal menu is the Car-achnid Pot Pie, a chicken pot pie that features dried cranberries and is topped off with a butter-crust spider. (Photo via Sunny Chanel)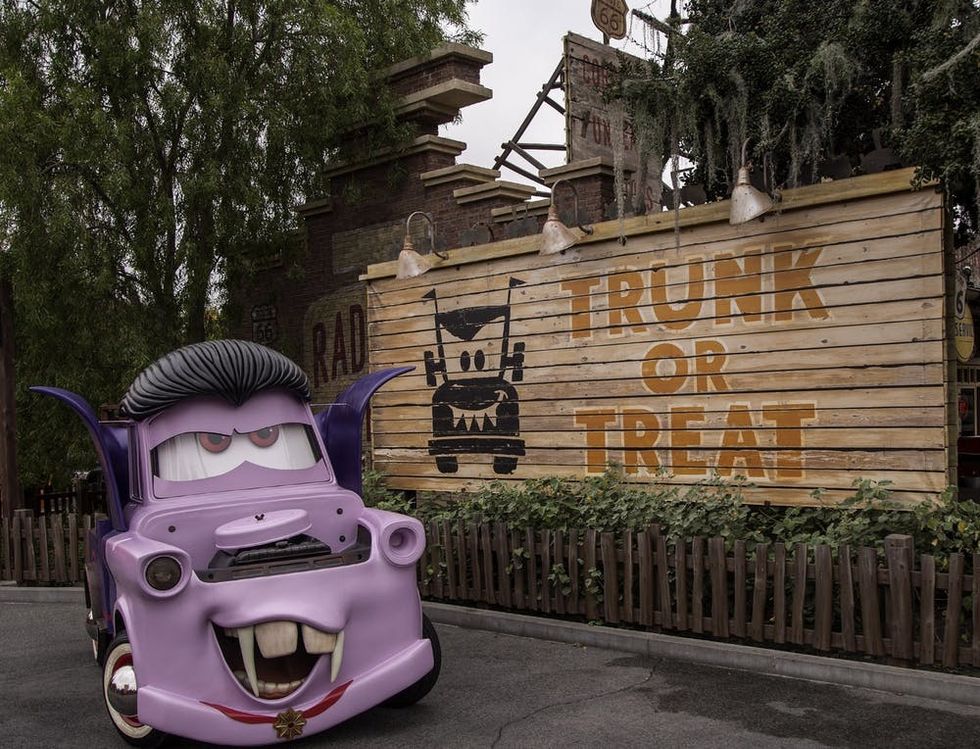 Cars Land Costumes: Even the Cars characters get costumes. We're alllllll about Mater's Dracula get-up. (Photo via Disneyland Resort)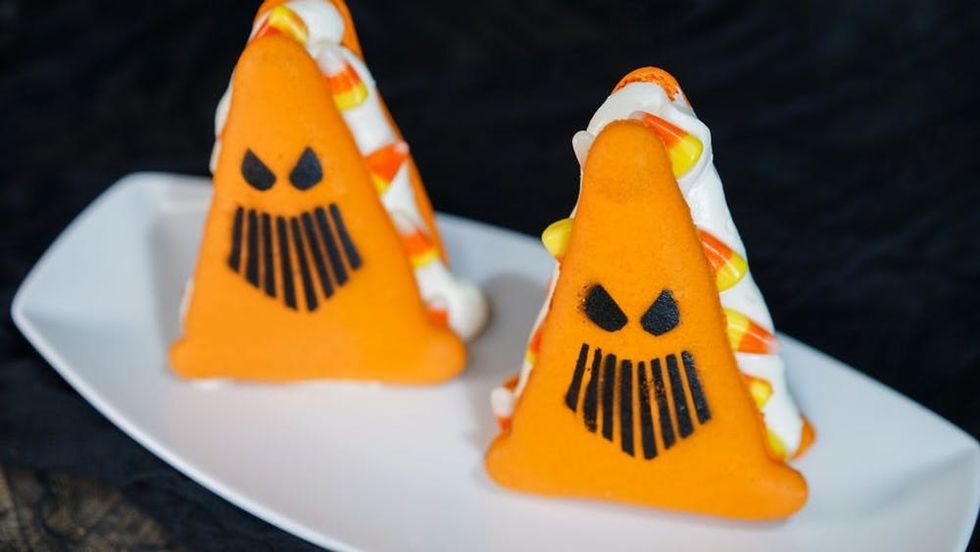 Spoke-y Cone Macaron: This one is for all you candy corn lovers. The Cozy Cone Motel in Cars Land may be packed with people trying to get their teeth around those Pumpkin Spice Churros, but if you want to go a bit sweeter, grab a Spoke-y Cone Macaron. These vibrant orange desserts are filled with marshmallow buttercream, and, yes, plenty of candy corn. (Photo via Disneyland Resort)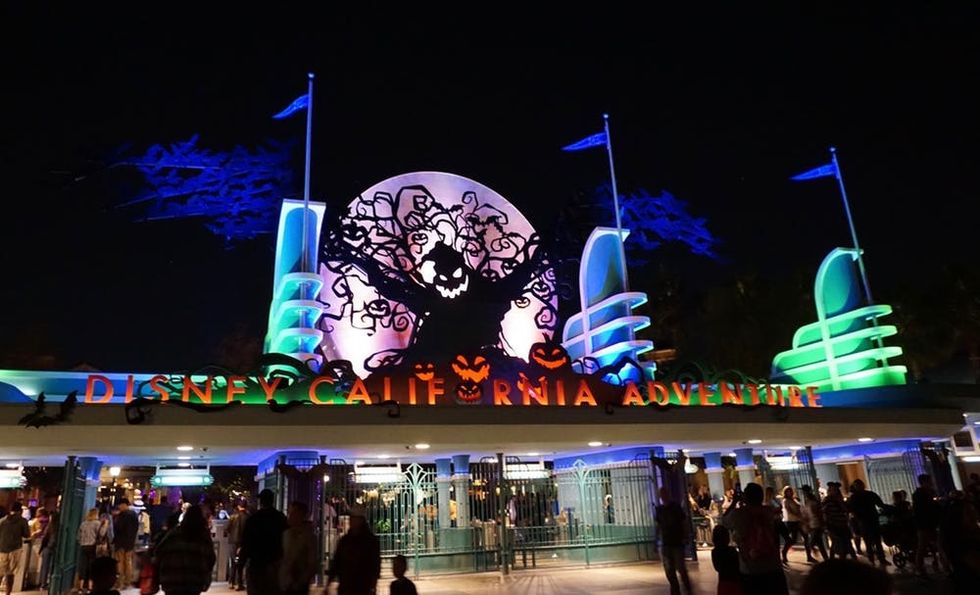 California Adventure Entrance: Oogie Boogie greets all the ghoulish guests. A HUGE cutout of the Nightmare Before Christmas icon acts as host of the haunted entrance to California Adventure. (Photo via Sunny Chanel)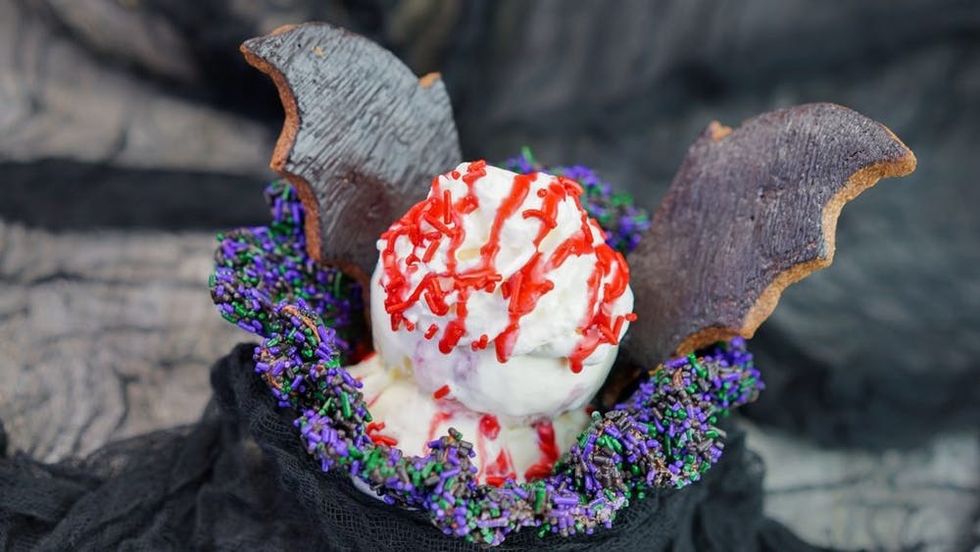 Bat Wing Raspberry Sundae: This ice cream treat is wickedly delicious. The Bat Wing Raspberry Sundae is a white chocolate raspberry swirl ice cream with raspberry splatter, blood-red sprinkles, whipped cream, and bat wing cookies. Yeah, it's alllll that. (Photo via Disneyland Resort)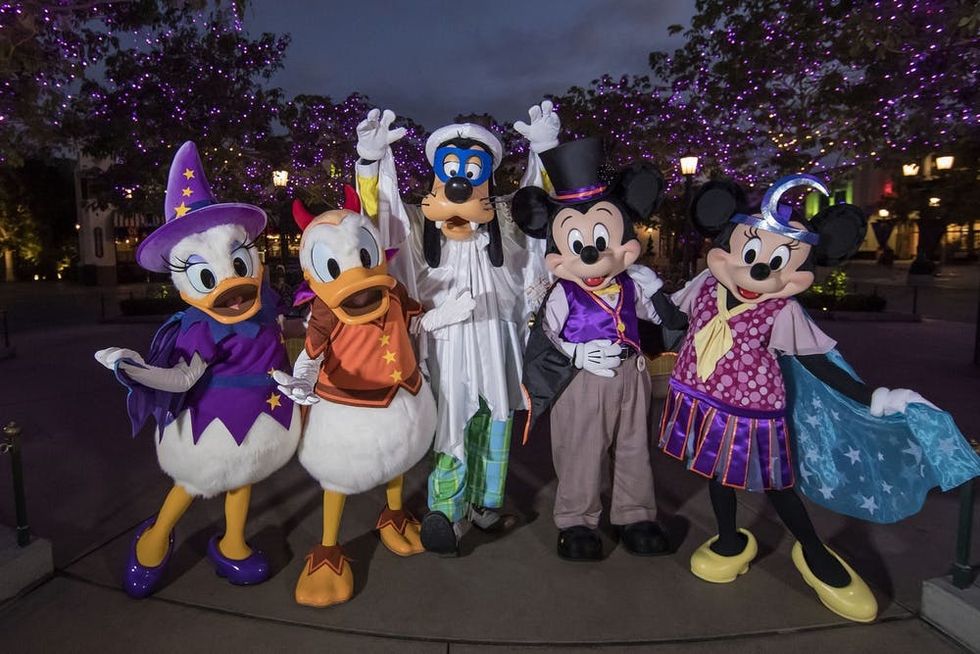 Disney Character Costumes: The gang's all here, in their finest costumes, of course. Disney characters like Mickey, Minnie, Donald, Daisy, and Goofy greet guests in their new Halloween costumes at California Adventure. If you head over to Disneyland, they'll be donning a different set of outfits. So really, you'll need to visit (and get photos with them) in both parks. (Photo via Disneyland Resort)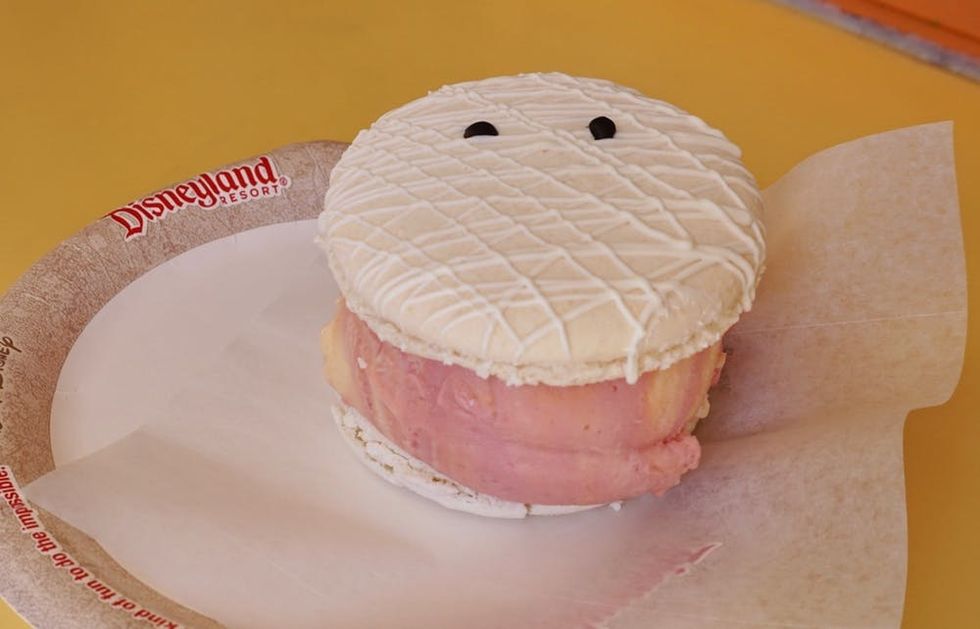 Mummy Macaron Ice Cream Sandwich: Wrap your mouth around this super yummy Mummy Macaron Ice Cream Sandwich. The almond macaron shell has dark chocolate eyes, is topped with white chocolate, and is filled with ice-cold rainbow sherbet. Adorable and delicious! (Photo via Sunny Chanel)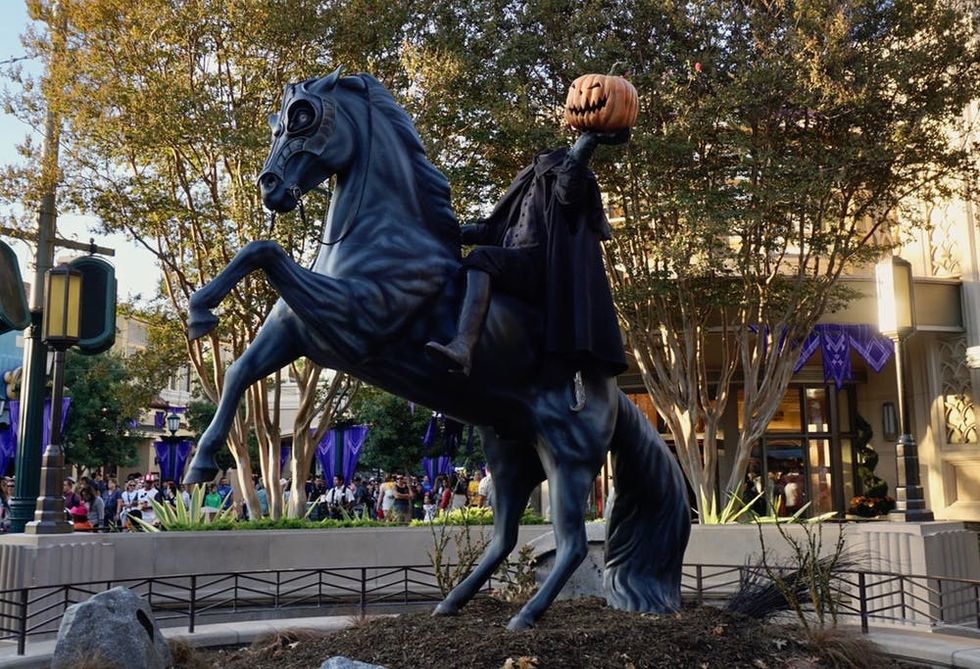 Headless Horseman Statue: The Headless Horseman is in the house. At the end of Buena Vista Street, a commanding statue of the iconic character from The Legend of Sleepy Hollow (made famous in Disney's The Adventures of Ichabod and Mr. Toad) resides for the season. And yeah, he's even spookier at night. (Photo via Sunny Chanel)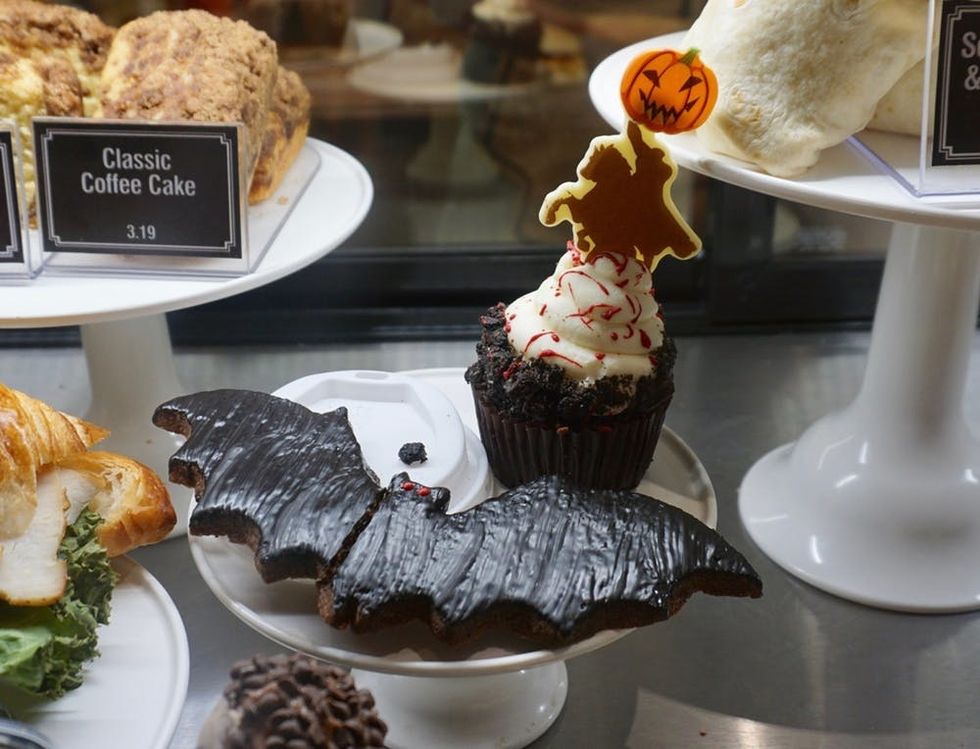 Sleepy Hollow Cupcake and Bat Cookie: Sink your teeth into one of these Halloween sweets available at Fiddler, Fifer & Practical Café. In honor of the Sleepy Hollow statue that's steps away, why not indulge in a cupcake featuring the Headless Horseman? Or, if you're feeling a bit batty, try the chocolate cookies instead. (Photo via Sunny Chanel)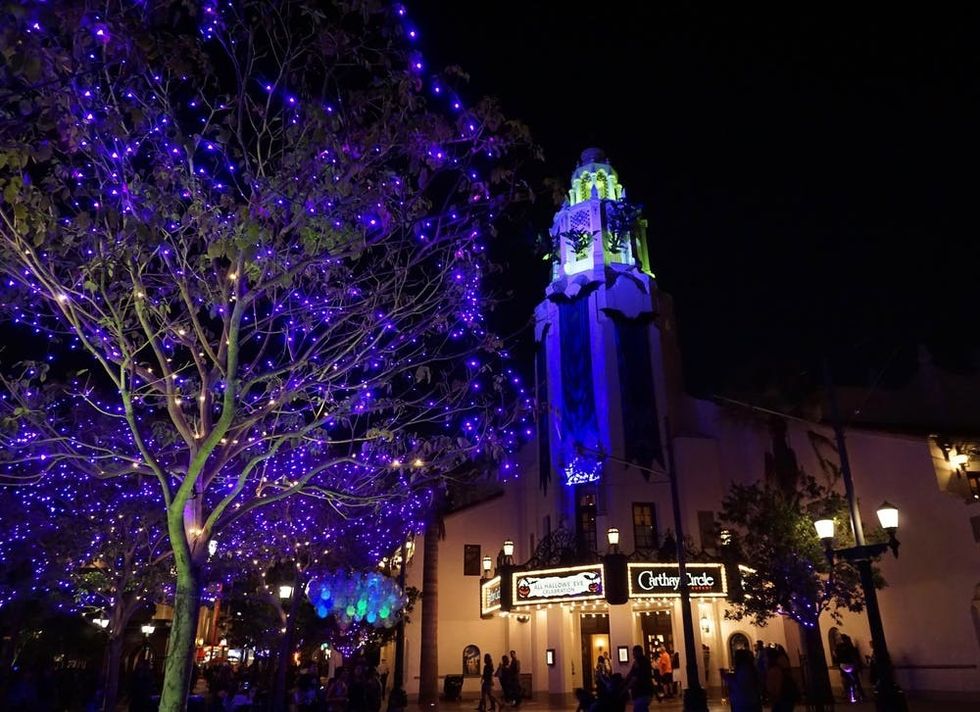 California Adventure After Dark: You've gotta stay for the nighttime action too. When the sun goes down, the streets of California Adventure become aglow with oodles of eerie lights, giving it a ghoulishly gorgeous aura. (Photo via Sunny Chanel)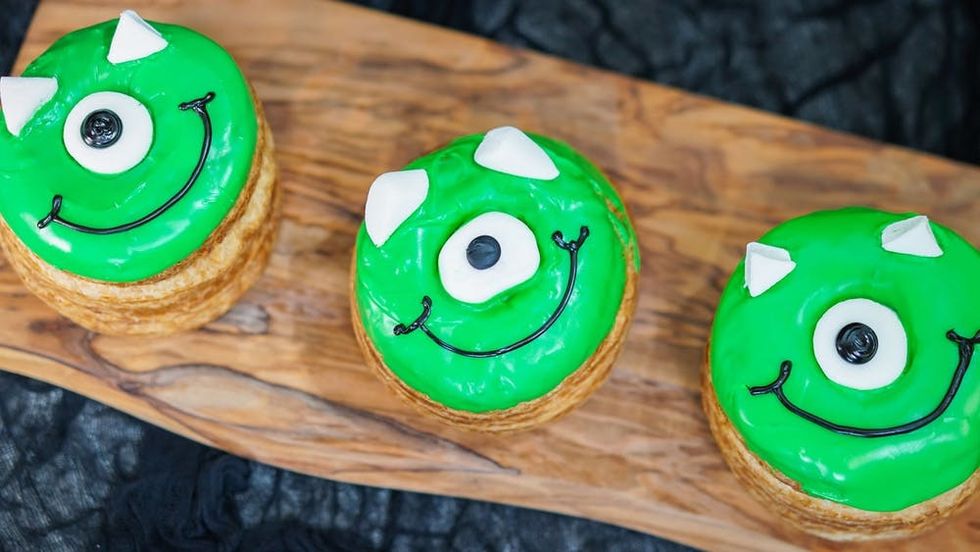 Monstermallow Donut: If you're sweet on Mike Wazowski, then you'll need to devour one of these donuts. This bright green treat is stuffed with a gooey marshmallow filling and totally worth the cavities. (Photo via Disneyland Resort)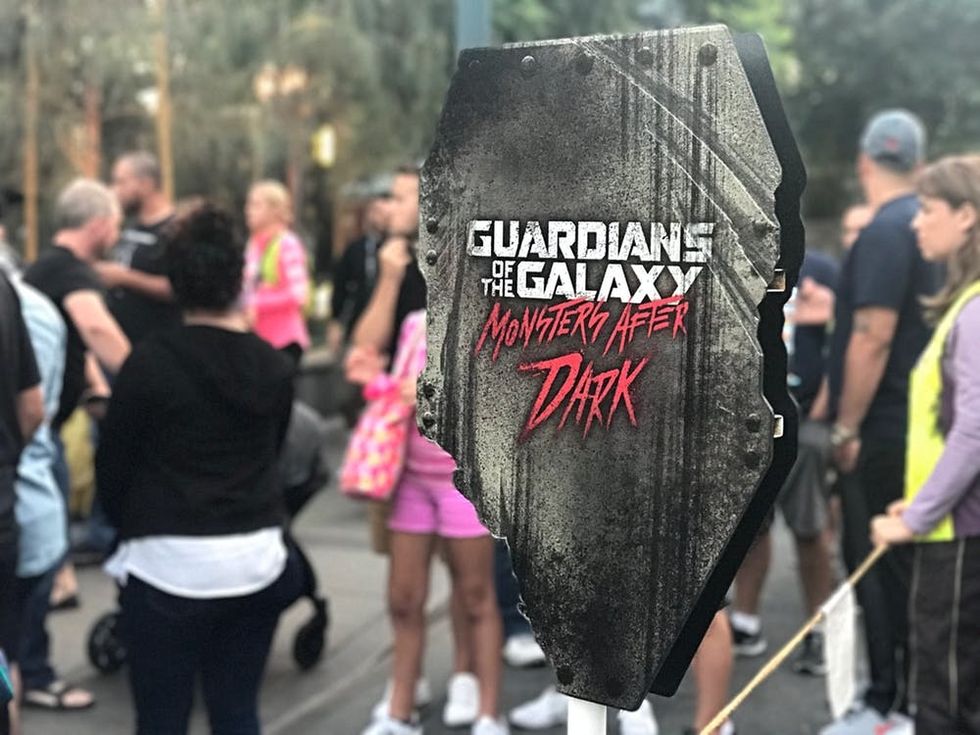 Guardians of the Galaxy — Monsters After Dark: Dare to ride! Just for the Halloween season, when the sun goes down, this crazy-cool thrill ride has a whole new mission (courtesy of Rocket). It's totes worth the wait (and the sore throat from screaming). (Photo via Sunny Chanel)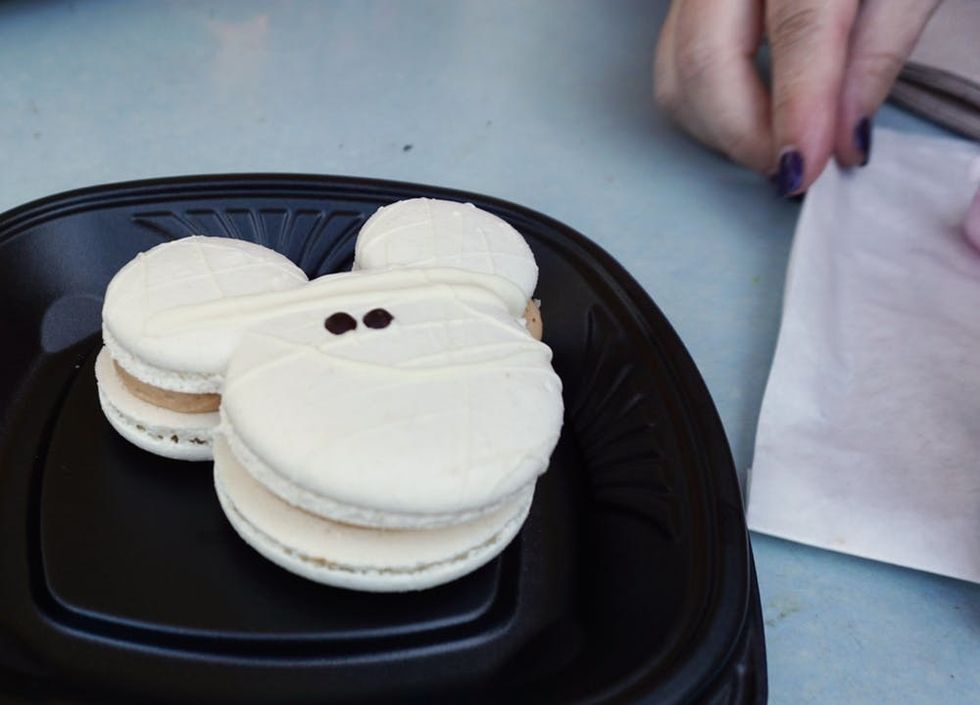 Mickey-Shaped Mummy Macaron: A Mickey, mummy, macaron mash-up? Yes, please. This adorable cookie is a white chocolate macaron with white chocolate drizzle and chocolate-salted caramel filling; a perfect combo. (Photo via Sunny Chanel)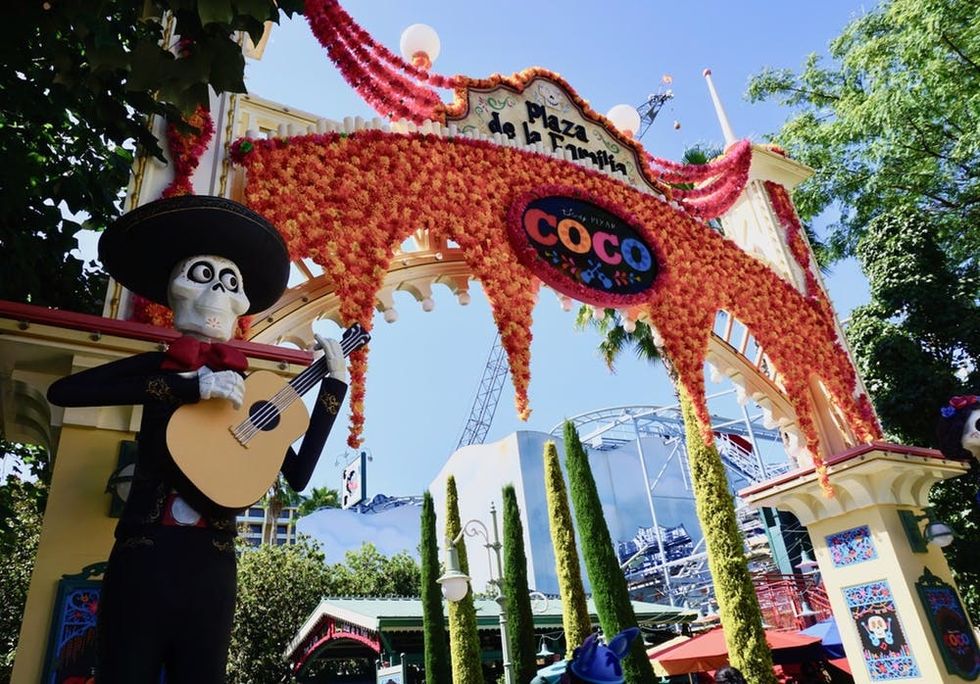 Plaza de la Familia Entrance: There's a whole area dedicated to Pixar's upcoming film Coco. The Plaza de la Familia is srsly not to be missed. There are dance performances, Mariachi music, Mexican cuisine, face painting, and The World of Coco exhibit with images and clips from the film. (Photo via Sunny Chanel)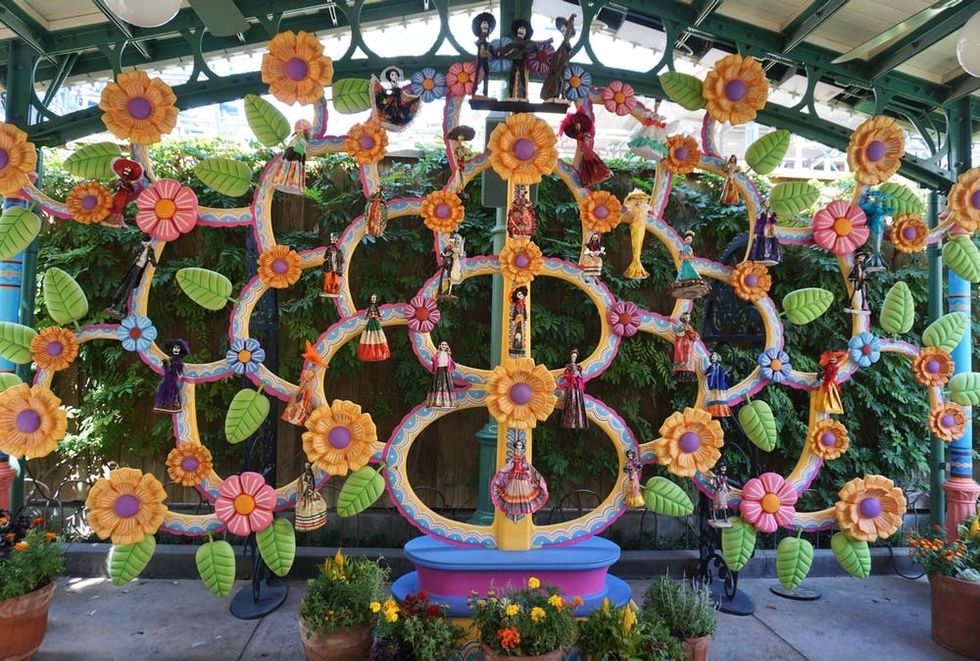 Árbol de la Vida Sculpture: You'll definitely want to take a family photo in front of the Árbol de la Vida (AKA the Tree of Life) in the Coco Plaza de la Familia. Lucky for you, there's a Disney photographer on hand to snap a pic of your gang in front of the huge sculpture. (Photo via Sunny Chanel)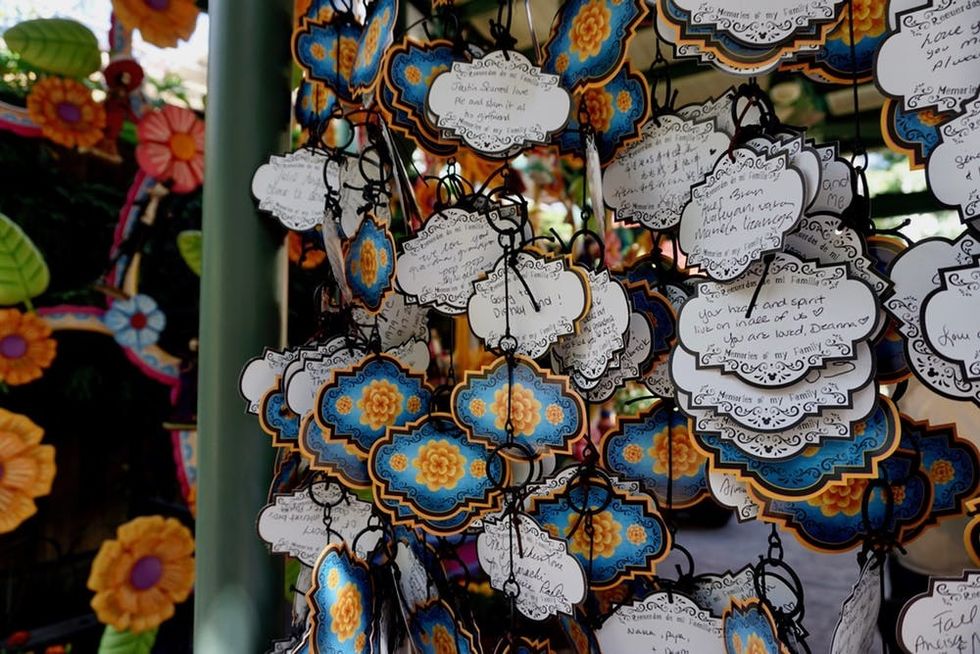 Árbol de la Vida Memorial Notes: After taking a family photo, leave a note about lost loved ones. Or just spend time reading others' — they are beautiful and oh so touching. (Photo via Sunny Chanel)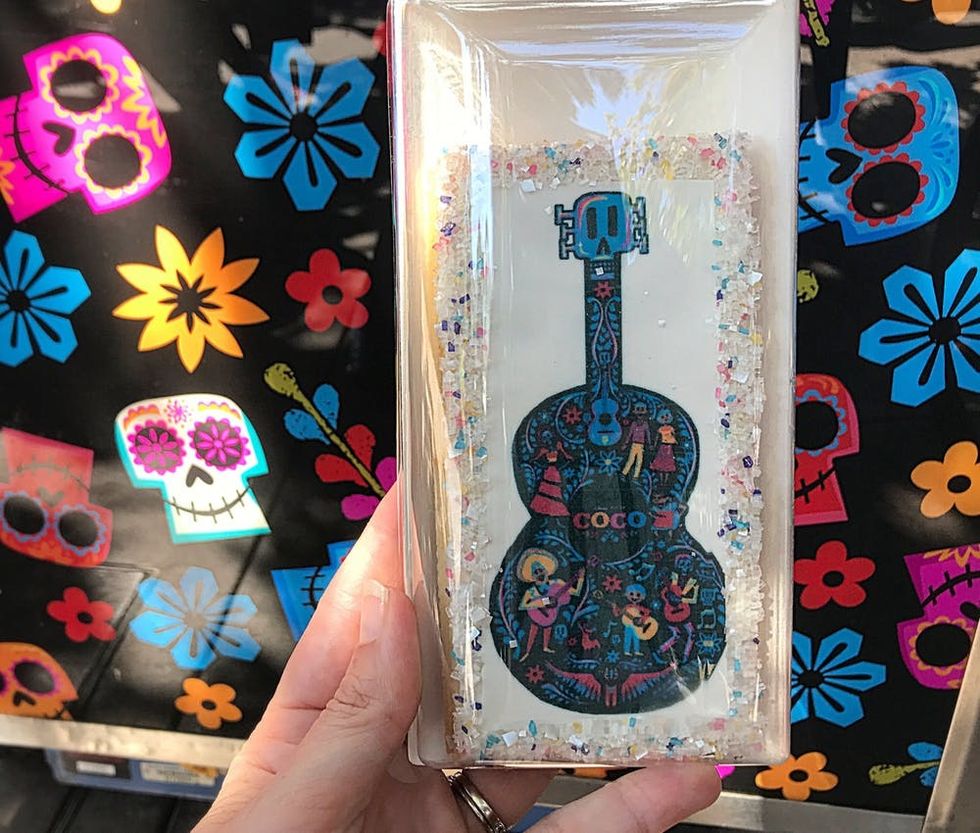 Coco Cookie: Of course there's a special Coco treat. And what a treat — it's so pretty, your eyes will be as satisfied as your mouth! (Photo via Sunny Chanel)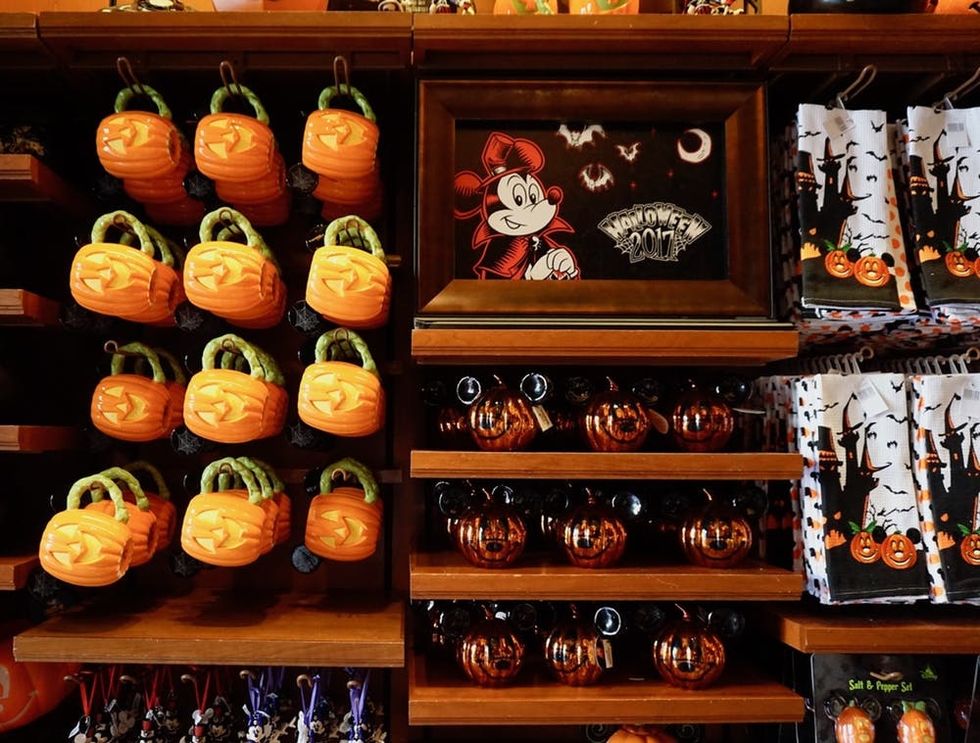 Halloween Merch: Last but not least, there's all the Halloween-themed souvenirs. If you need a Mickey pumpkin mug for your PSL, this is the place for you. (Photo via Sunny Chanel)
Have your been to Disneyland during Halloween Time? Tell us about your favorite things @BritandCo!
Sunny Chanel
Sunny Chanel is a freelance writer as well as the founder of the whimsical site Wonder and Company. When this proud San Franciscan isn't writing, working on her fixer-upper or doing crafts, she is playing dress up with daughter and planning her next trip to Disneyland.