6 New Ways to Pair Glitter Eye Makeup + Lipstick
Dec 12, 2014
The whole point of wearing glitter makeup is to stand out from the crowd, but that becomes a challenge during the holidays. It's the one time of year when everyone from your boss to your younger cousin is adding sparkle to their party makeup routines, and so wearing a tried and true pairing, like a gold glittery lid and a berry lip, to any holiday event is about as original as gifting a gift card. Branch out this season with these six unexpected glitter shadows, each of which we've paired with bold winter lip shades to create next-level makeup looks that no one else will be wearing at your next holiday bash.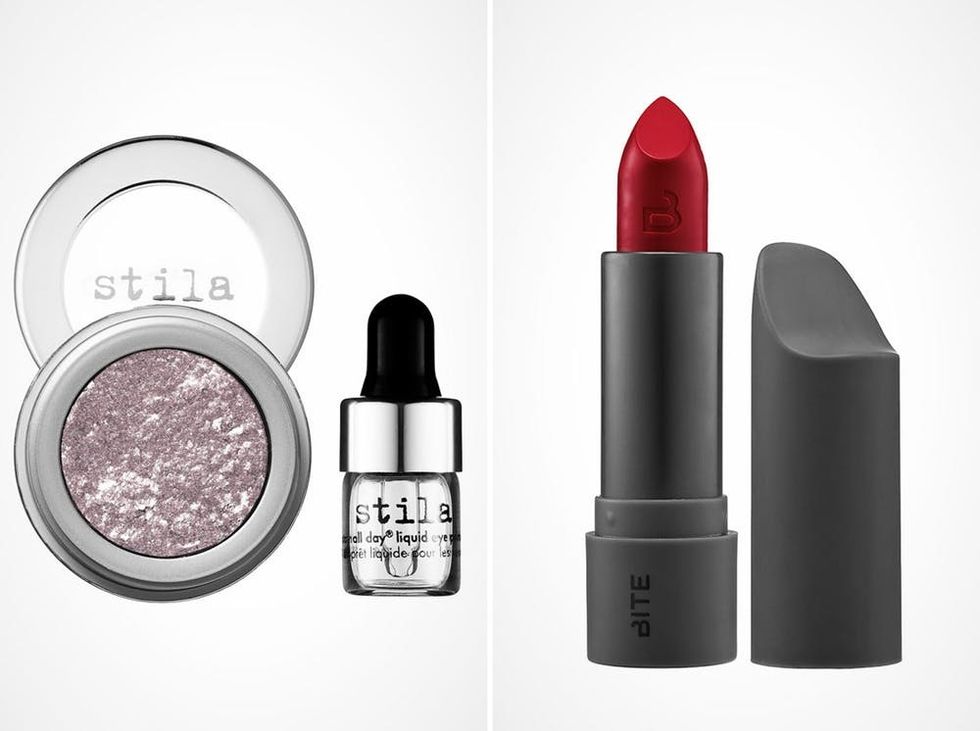 ---
1. stila Magnificent Metals Foil Finish Eye Shadow in Metallic Lavender ($32) + Bite Beauty VIB Rogue Créme Lipstick ($28): An easy, two-step application process is all it takes to achieve a long-lasting, standout shimmer: prep your lids with All Day Stay primer before you pat on layers of this dreamy metallic lavender shadow. Make those purple tones pop with a cool red lipstick in a matte finish.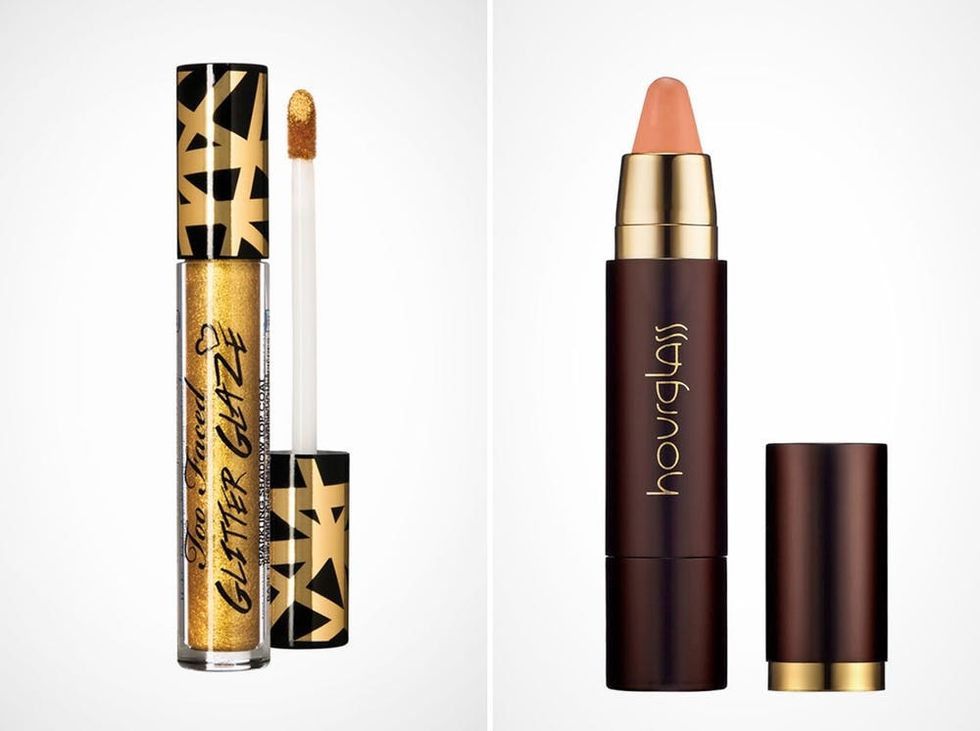 2. Too Faced Glitter Glaze Sparkling Shadow Top Coat ($19) + Hourglass Femme Nude Lip Stylo in Nude No 1 ($30): Put a new spin on nude eye makeup by swiping on a clear sparkling top coat over basic highlighter shadow like Revlon Colorstay Shadowlinks in Bone ($3) to create a subtle glow. Stick with the chic, barely-there vibe on your lips with a creamy lipstick that matches your skin tone.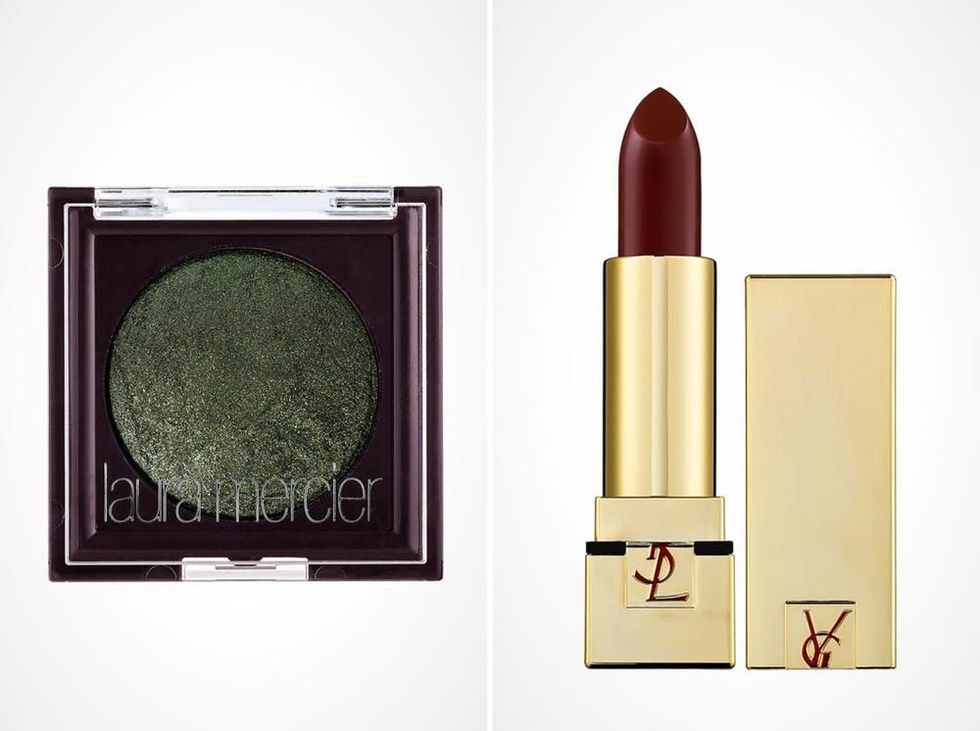 3. Laura Mercier Baked Eye Color in Emerald ($24) + Yves Saint Laurent Rogue Pur Couture Matte Lipstick in 206 Grenat Satisfaction ($25): Use this deep emerald shadow to create a dramatic smokey eye by blending the green glitter with different brown-hued powders. Play up the neutral palette with a marsala lip that can read '70s glam with curls, '90s grunge with a low pony or "2015 color of the year" with straight hair in a center part.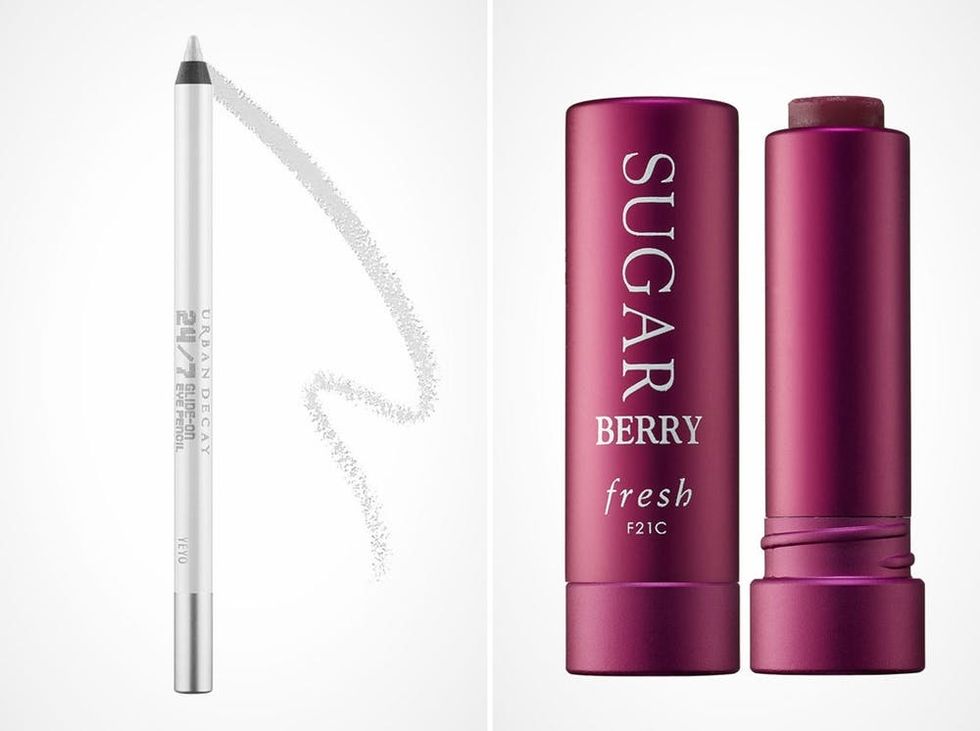 4. Urban Decay 24/7 Glide-On Pencil in Yeyo ($20) + Fresh Sugar Lip Treatment SPF 15 in Sugar Berry Tinted ($22): Pass up the black liner for your signature cat eye. Instead, use an icy white liner that will look ethereal on dewy skin. Complete the frostbitten look with a sheer berry lip balm that plumps your lips to puckered perfection.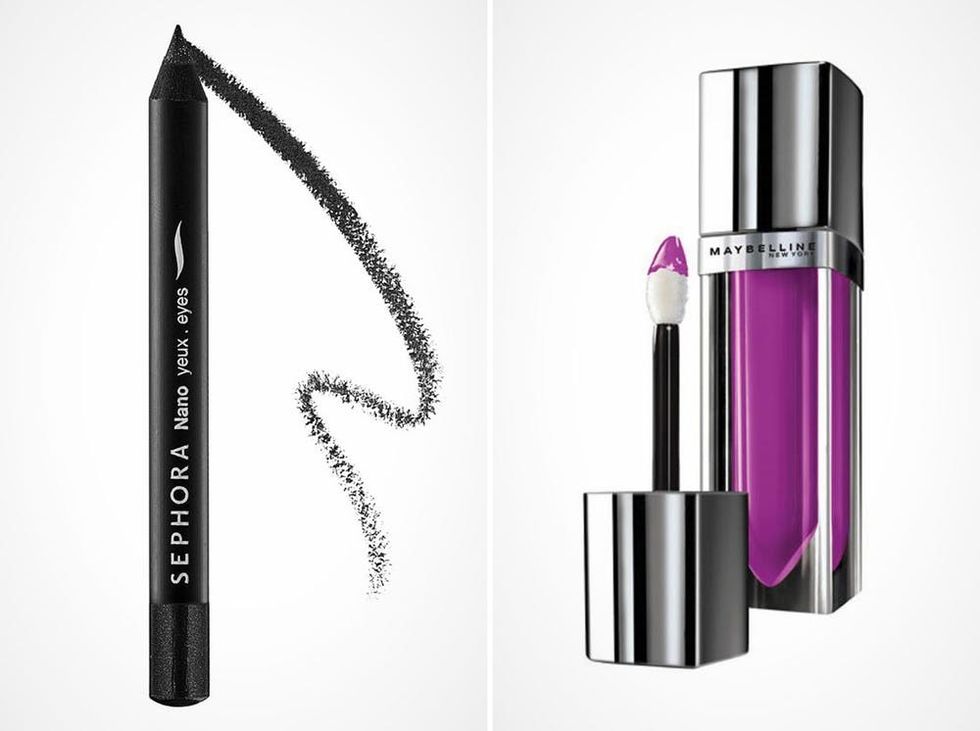 5. Sephora Collection Nano Eyeliner in 02 Glitter Black ($5) + Maybelline Color Elixir in Vision in Violet ($9): Concentrate on smudging this black glitter liner across your lower lash line and the outer edge of your eye to take your everyday definition up a notch. A plum lip would stand up to this thick sparkly liner, or take it to an even edgier place with a high-sheen lipgloss in bright purple.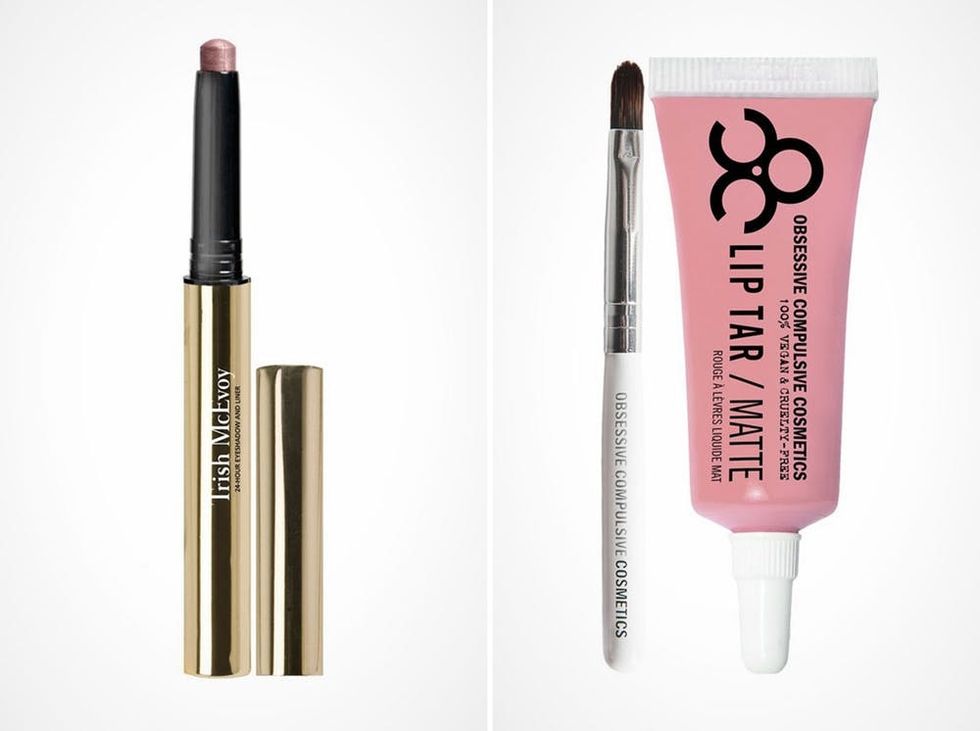 6. Trish McEvoy 24 Hour Eye Shadow in Rose Quartz ($32) + Obsessive Compulsive Cosmetics Lip Tar in Hush ($18): We can't think of a prettier shadow than shimmery rose gold filling in your entire lid from lashes to crease. Play up the girly girl vibe with a full-coverage matte lipstick in a flirty shade of pink.
What ways do you try to stand out from the crowd with makeup during the holidays? Tell us about your favorite party-ready makeup products in the comments below.