Nicole Richie Gave Her Sister This Advice About Tattoos and Piercings
Sep 27, 2017
Famous most of her adult life, Nicole Richie has learned a thing or two about fashion and beauty. And, like the supportive sister she is, Richie often shares her tips with her younger half sister, Sofia Richie.
When it comes to body art, the new Urban Decay spokesperson for Troublemaker Mascara revealed a bit of unconventional advice she gave Sofia. "Get a tattoo over a piercing because piercings leave scars," she told Glamour. Naturally, her wisdom comes from her own experience. "I have a belly button ring, and I hate it," Nicole explained. "I mean, I don't have the belly button ring — I'd probably feel better if I did — I just have this stupid scar."
---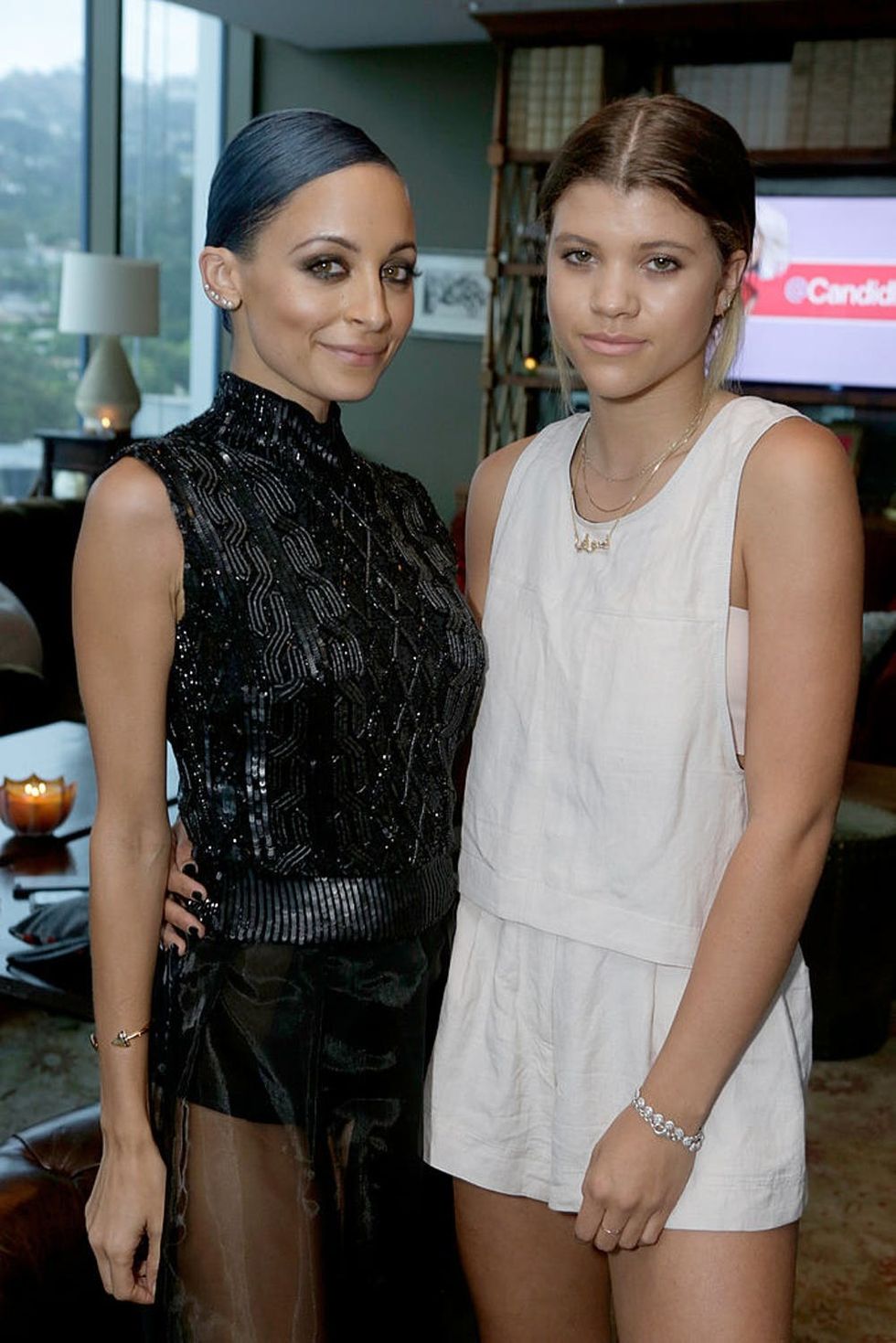 Hmmm… okay then. When pointed out that tattoos are also kinda, erm, permanent, the Great News star quipped, "I hear about people removing them all the time," noting that none of her tattoos are "meaningful" to her.
Though her advice is definitely a bit quirky, she also revealed her biggest beauty mistake, and it's surprisingly relatable. "My mom wouldn't let me wax my eyebrows when I was little so I took a razor in the shower and tried to shave them. But the razor was wider than the middle of my eyebrows so I shaved off most of my eyebrows," Nicole, who married Joel Madden in 2010, said. "It was horrible. I was like 12 so I just had to live like that."
She also added that the one beauty trend she wishes she never tried is red eyeliner. "It looked like I was sick. It's definitely not a look for me," the mom to Harlow and Sparrow said.
What do you think of Nicole's advice about tattoos and piercings? Let us know @BritandCo!
(Photo via Jeff Vespa/WireImage; Matt Winkelmeyer/Getty)
Arielle Tschinkel
Arielle Tschinkel is a pop culture junkie who went to NYU because the Olsen twins went to NYU (really). She is a freelance writer whose work has also been featured on HelloGiggles, Refinery29, SheKnows, Bustle, Hollywood.com, and many others; and she's living her dream one Britney Spears GIF at a time. Follow her on Twitter @mrstschinkel or visit her website at arielletschinkel.com.
Beauty News