Holiday Hack: Skinny Ornament Cupcakes
Dec 10, 2012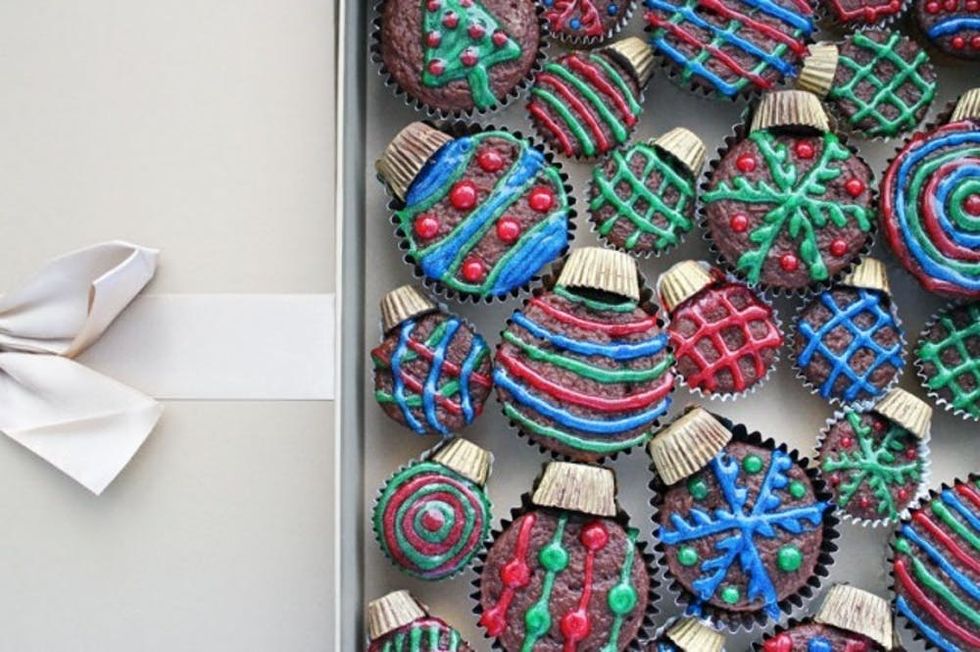 ---
Ingredients:
– chocolate cake mix
– 1 cup nonfat plain greek yogurt (use this instead of oil and eggs)
– 1 1/4 cup water (or as directed on your cake mix)
– Reese's peanut butter cups (mini + fun size)
– Wilton gold color mist (aka spray paint for food!)
– sparkle gel icing in a variety of colors
– cupcake liners
– optional: gift box or repurposed ornament box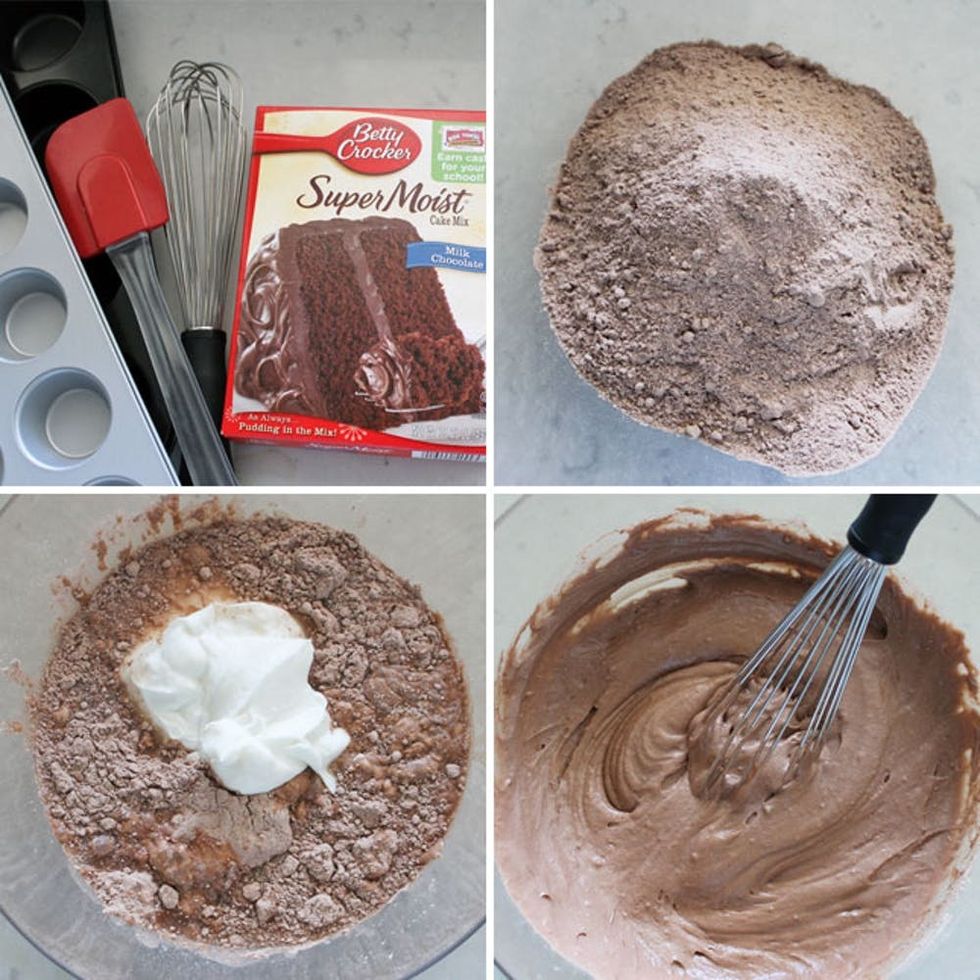 First, mix up your cake. As we mentioned, this is a skinny take on cake mix. We used a cup of nonfat greek yogurt instead of eggs and oil, cutting your fat and calorie intake drastically down.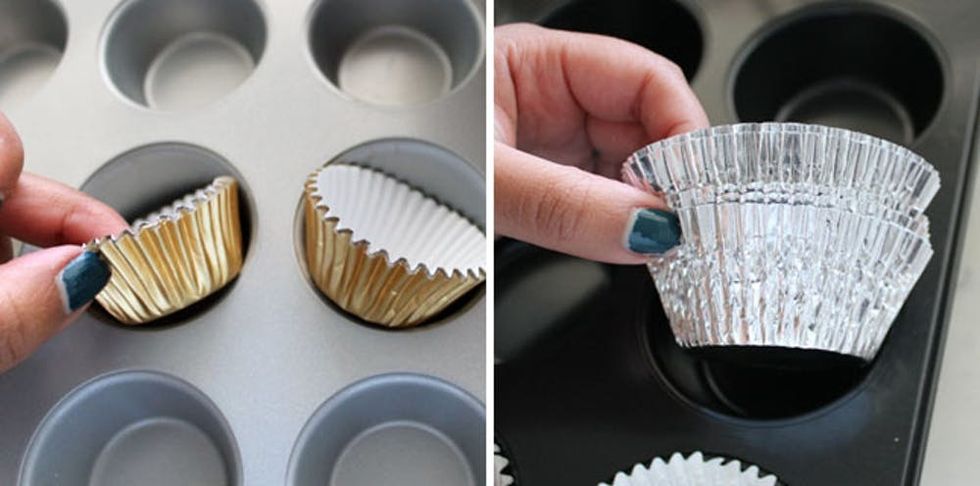 Line your muffin pan (and/or mini muffin pan!) with cupcake liners. Pour batter in so that each cup is about 2/3 full. Bake as directed.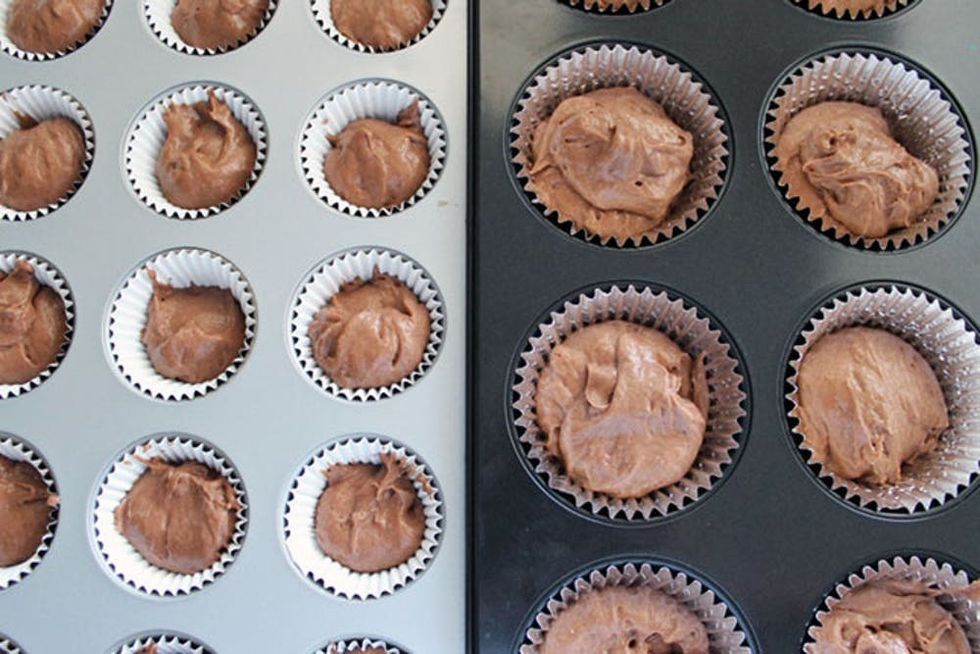 While your muffins are baking, it's time to create the ornament tops.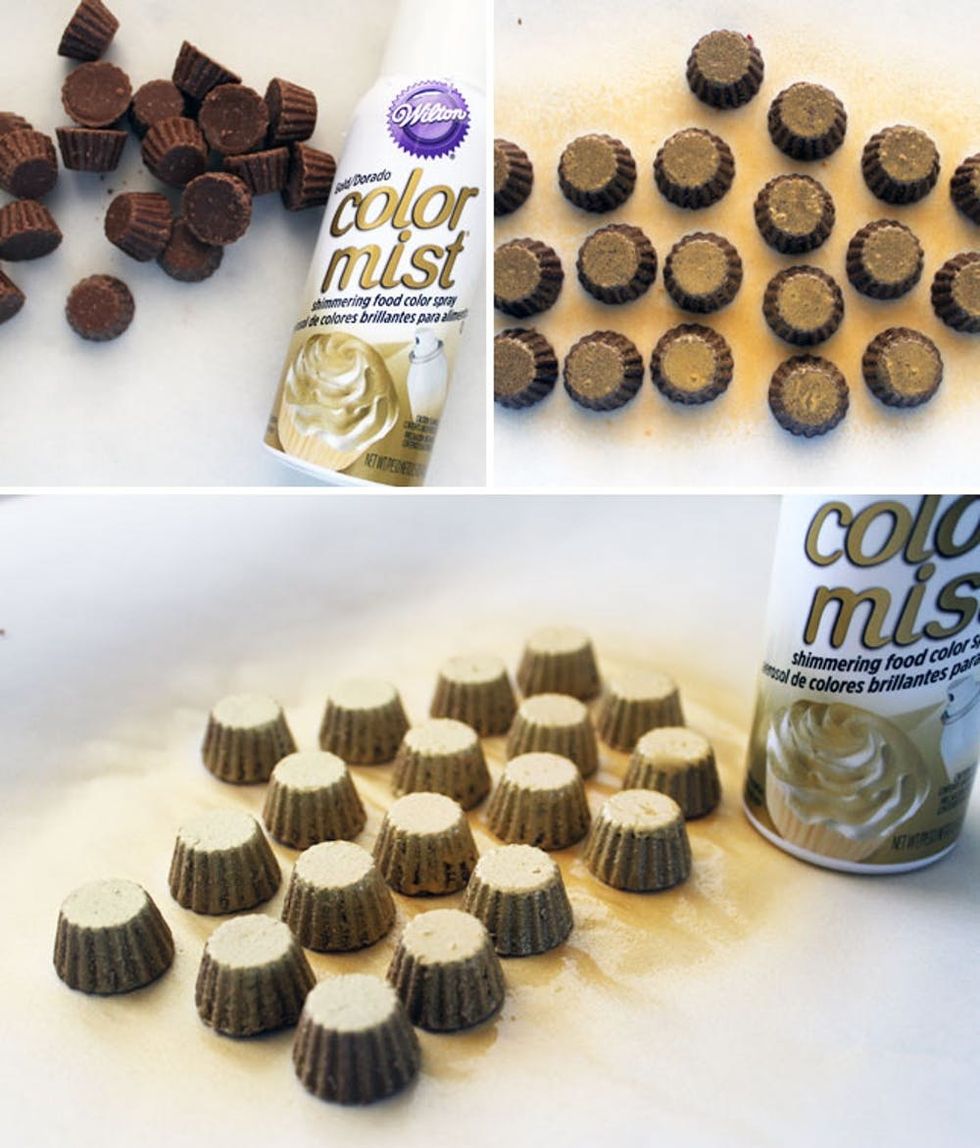 We used Reese's peanut butter cups (in mini and fun size). Lay out your cups on a piece of parchment paper. Use the gold color mist to "spray paint" them gold. We did three coats to get a nice gold shine.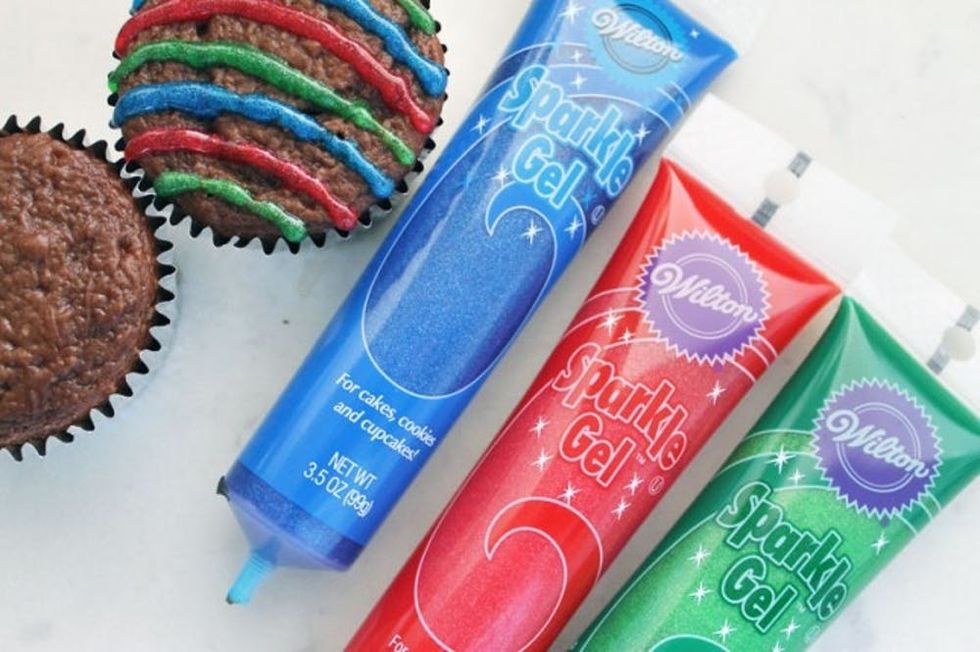 Take your cupcakes out ove the oven and let cool on a rack for 15-20 minutes. Now it's time to decorate with sparkly icing! We particularly love these icing tubes because they look just like… glitter!!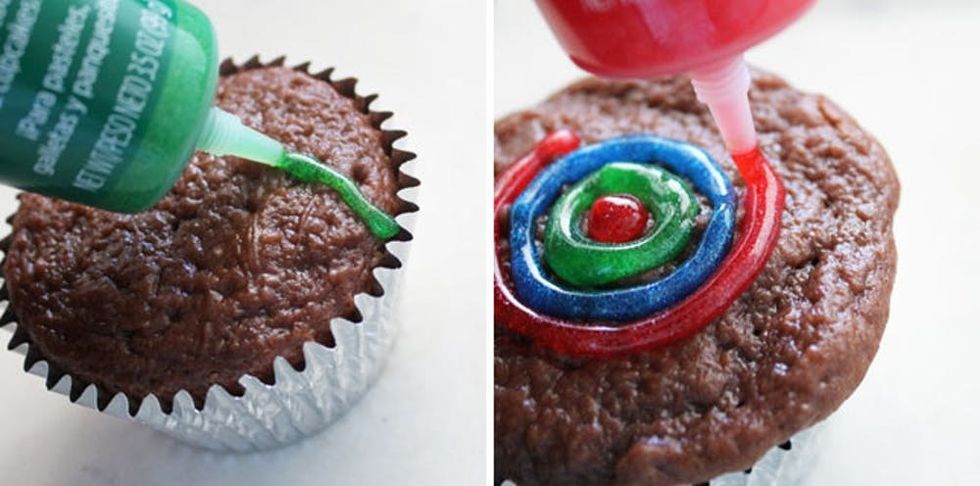 Whether you're after stripes, spirals, or snowflakes, it's pretty simple to draw out any design and make it look festive.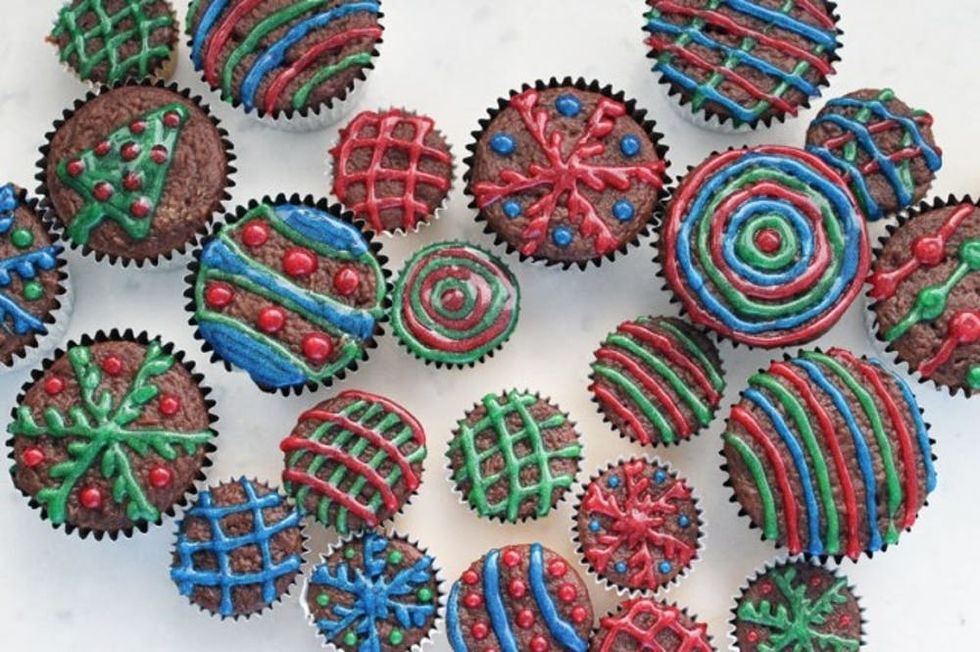 Look at all those almost-ornament cupcakes!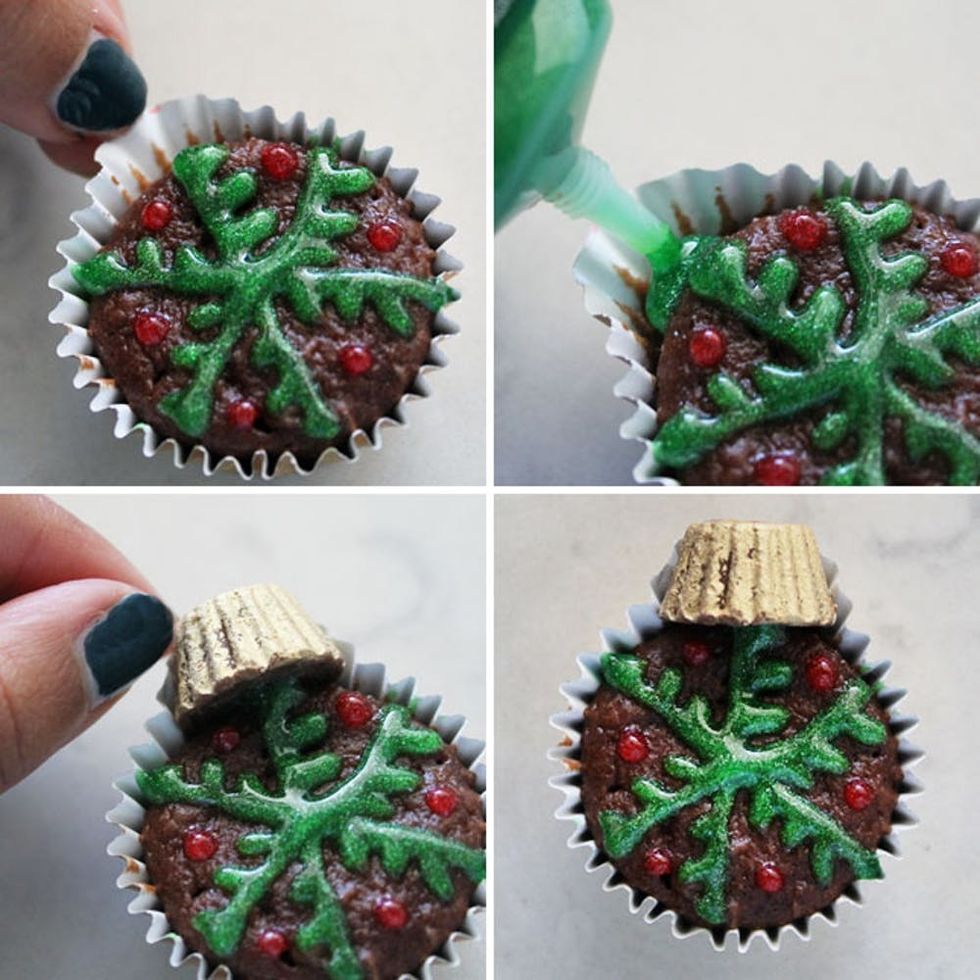 Now its time to add the finishing touch. The ornament top. Peel back a bit of the cupcake liner, squeeze in a little icing (which will act as your "glue), put a gold peanut butter cup in, and you're done. So cute!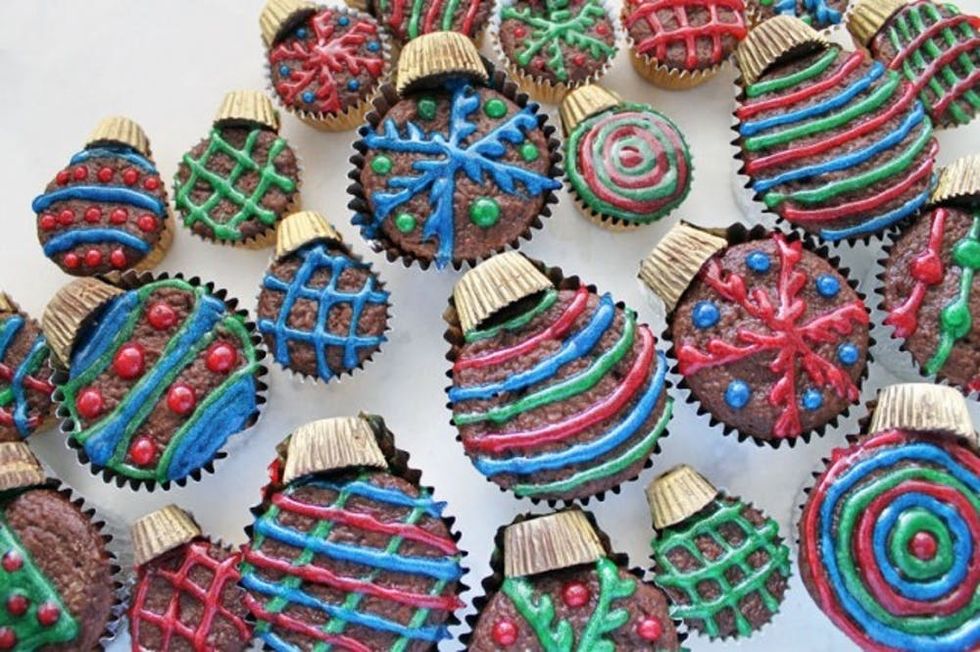 So simple and gets you great results and instant holiday potluck street cred. Put them in a gift box for a sweet hostess gift, or assemble them into a tabletop Christmas tree.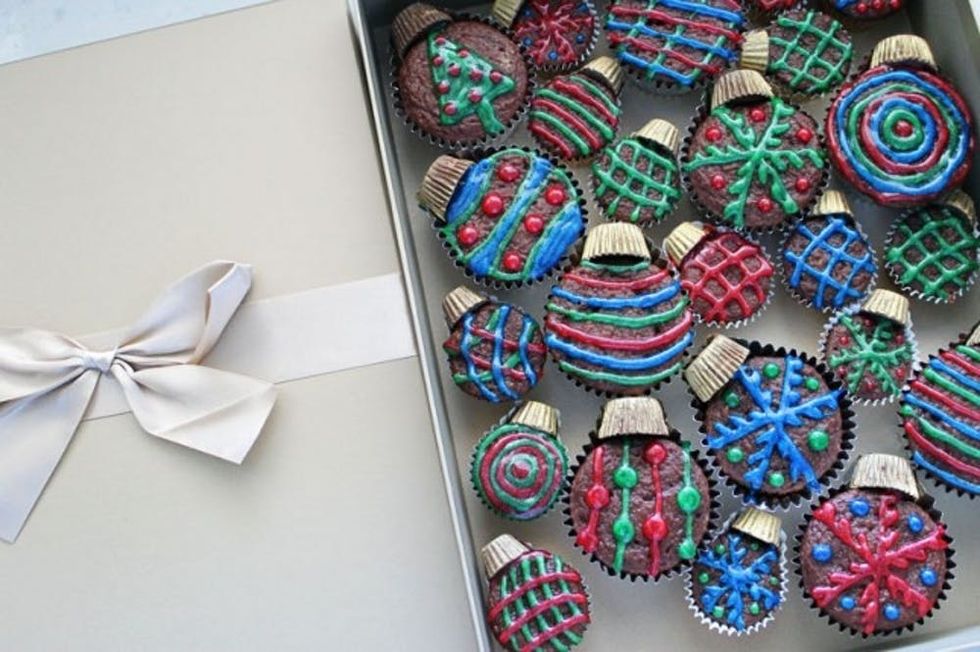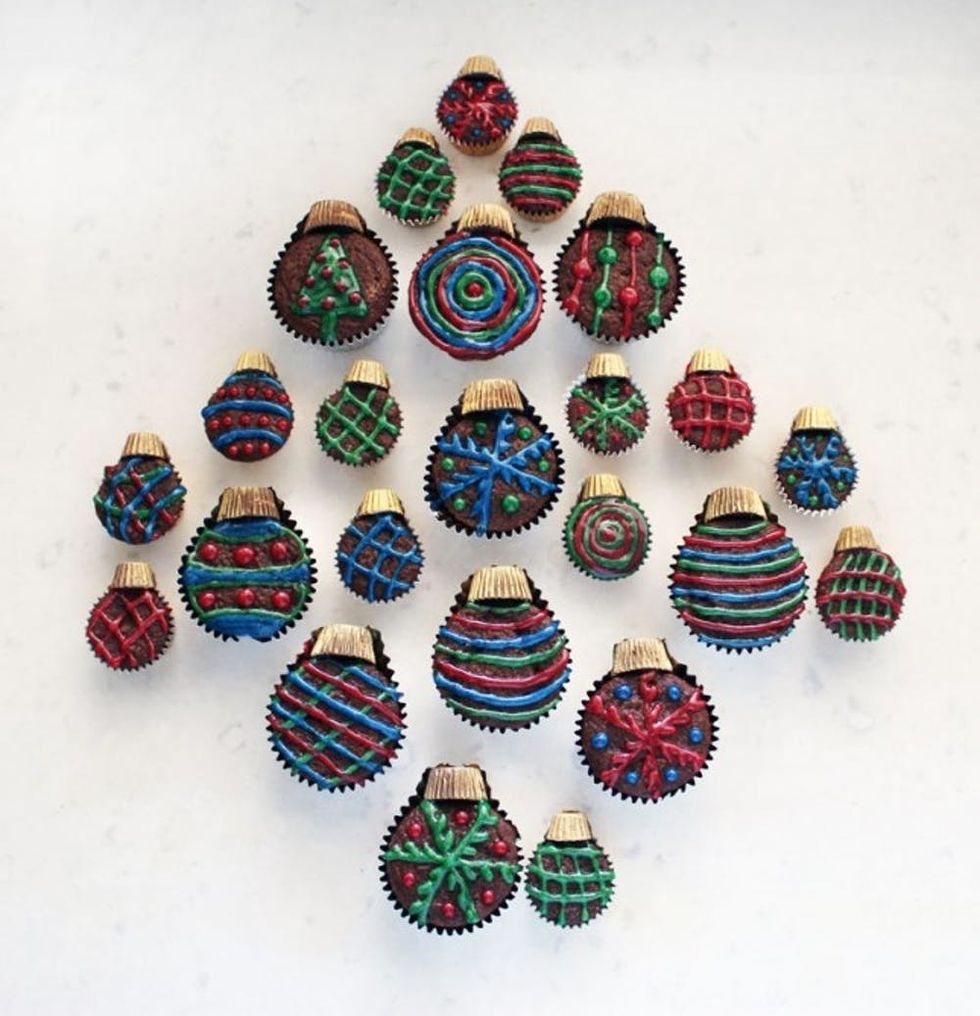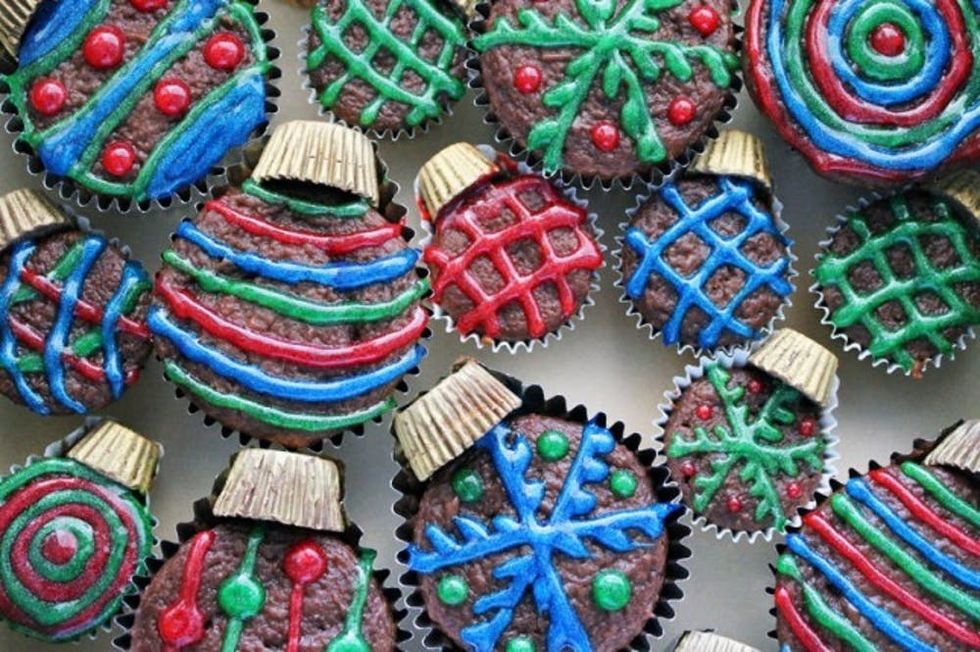 What sweets are you serving up this holiday season? Share recipe ideas with us in the comments below.
Anjelika Temple
As Chief Creative Officer and Founding Partner at Brit + Co, Anjelika Temple brings her voracious consumption of all things creative and colorful to DIY projects, geeky gadgetry finds and more. When she's not DIY-ing her heart out, you'll find her throwing dinner parties with friends or adventuring with her husband David, their daughter Anokhi, and their silly dog Turkey.