14 Pet Weddings That Give Us All the Feels
Feb 05, 2016
When you're exhausting all your resources to find that affordable white bridal look for your wedding day, reading up on wedding inspo (the flowers, the cocktails, the favors, oh my!) is probably part of your daily routine. Of course, there are only so many floral arrangements and adorably typographic cake toppers you can pin before stress starts to overpower the excitement of it all. That's why these four-legged cuties are here to remind you that weddings are for the dogs (and cats, and pigs…) in the best possible way. Take notes and scroll through these 14 ways to let your four-legged friends in on the fun.
---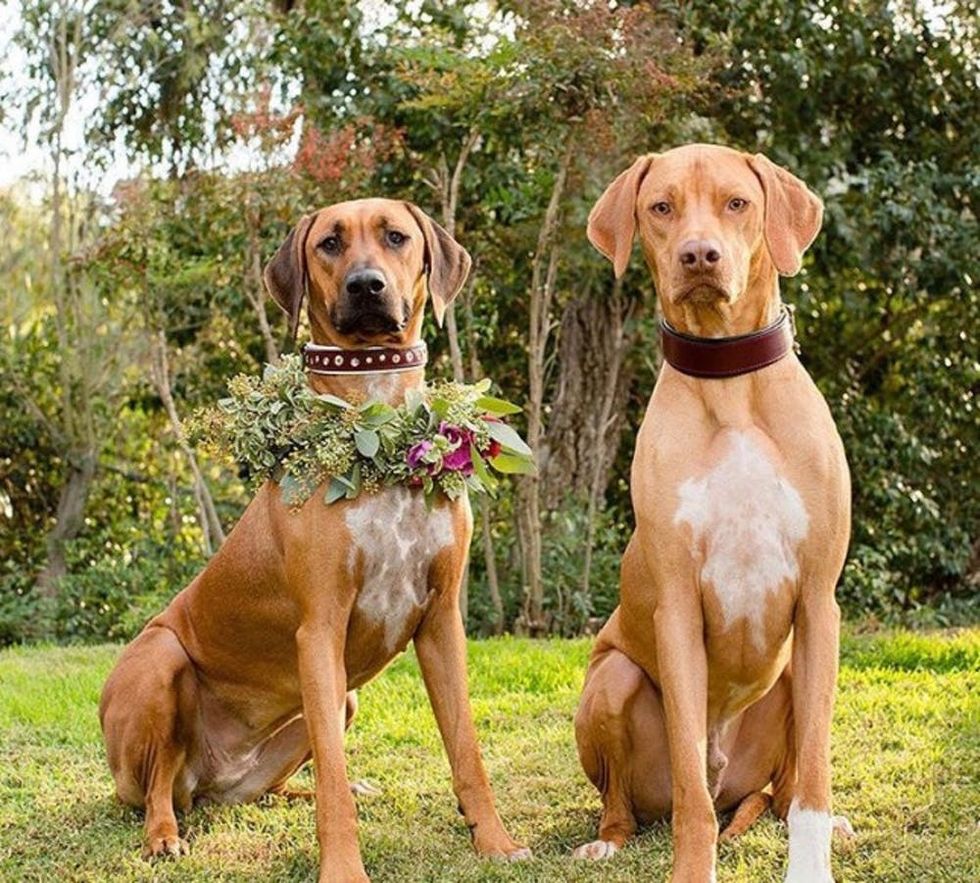 Keeping it simple with a floral collar for her and — ahem — nothing for him, these two regal hounds are having a major model moment on their big day. Majorly frame-worthy. (via @gina_and_fiona)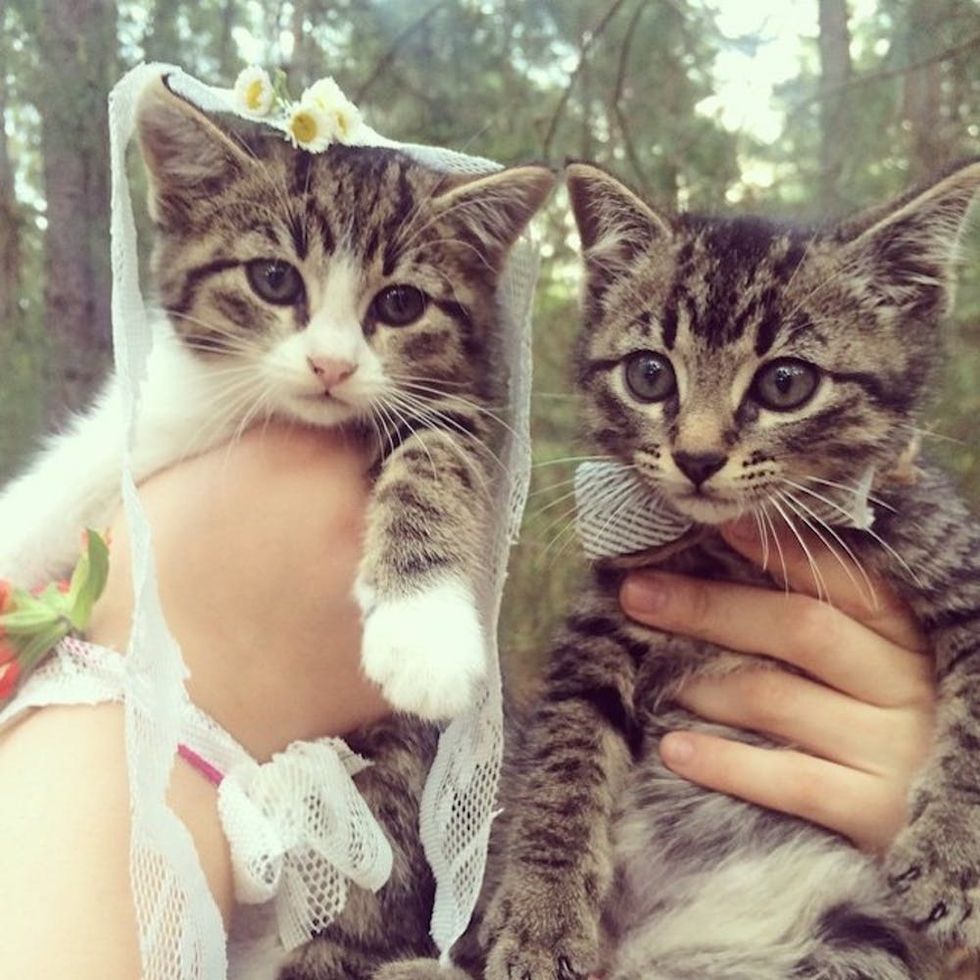 These two may technically be brother and sister, but when the opportunity to throw a kitten wedding in the woods presents itself, you take it. Plus her veil is so '70s; it's utter on-trend perfection. (via @stephmncross)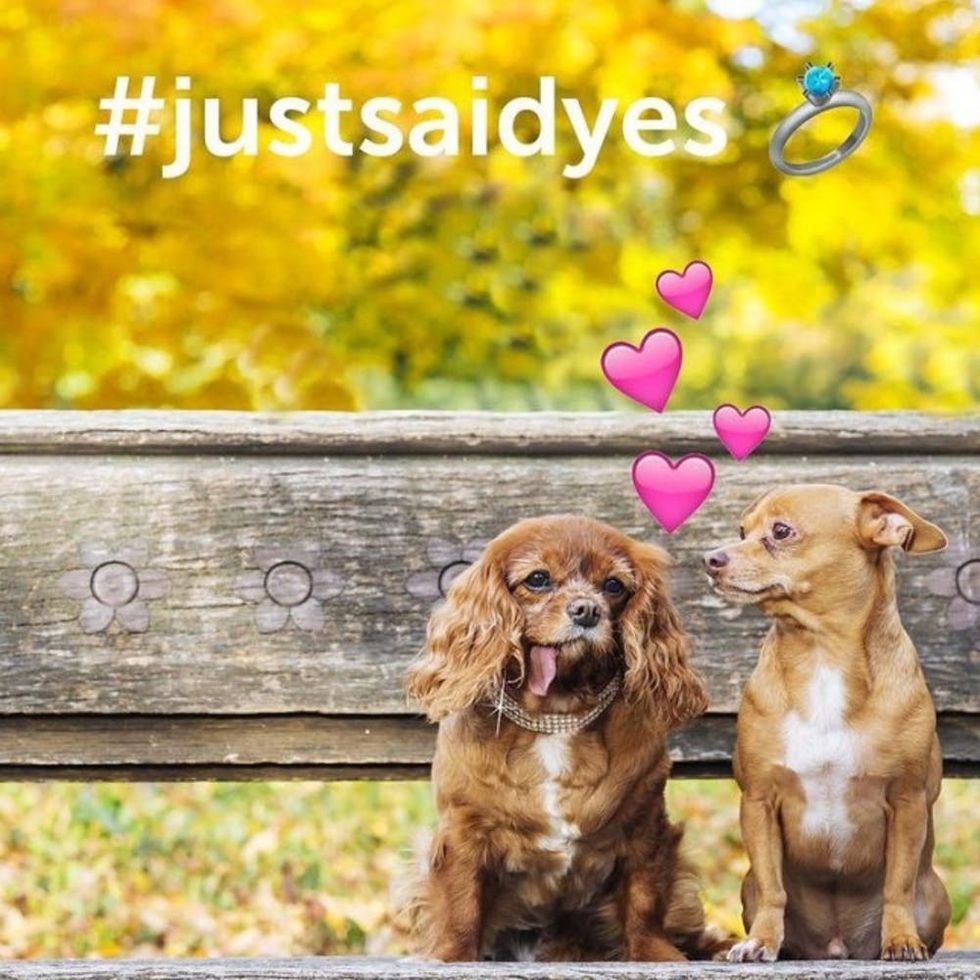 One of the biggest, best pet celebs (Toast) will soon be walking down the aisle to meet another animal celeb (Finn), causing the Instagram world to combust from cuteness. (via @ToastMeetsWorld)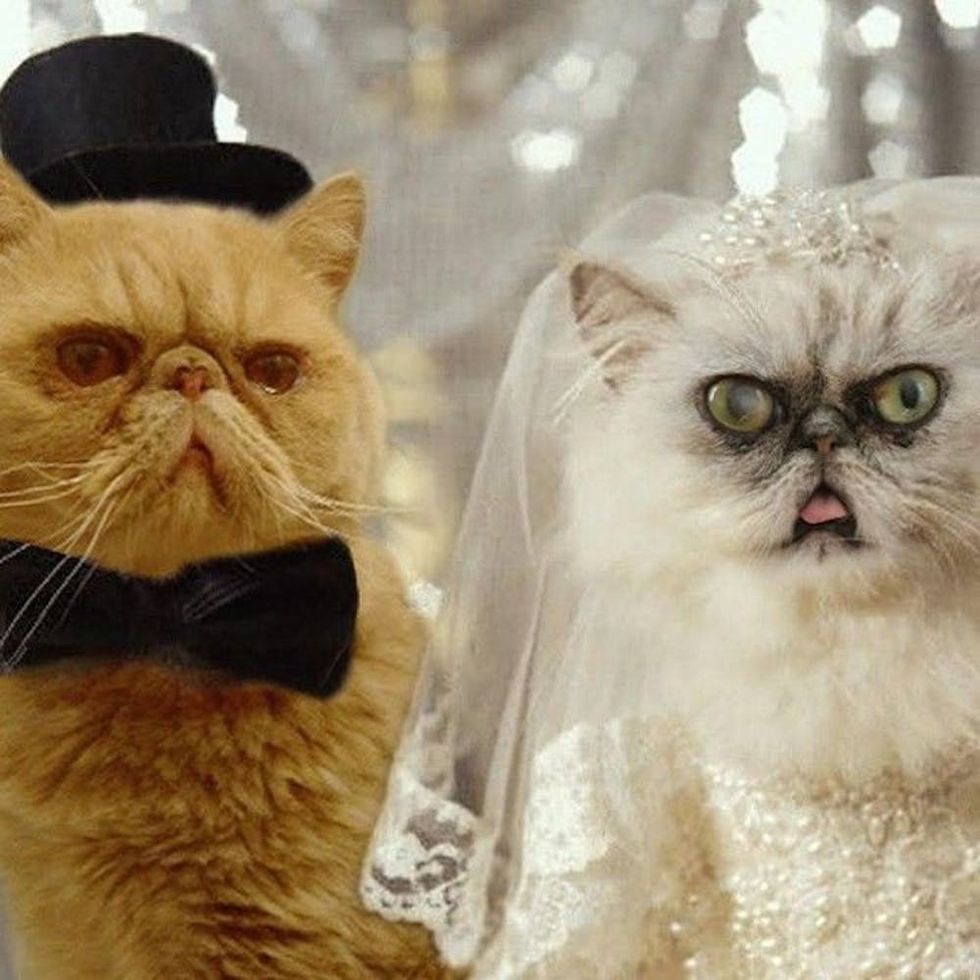 That moment when you realize you will be with this cat for the rest of yourlife. Pin this as a reminder of faces not to make on your own wedding day — unless, of course, your beau is totally in on the joke. (via @leisurelander)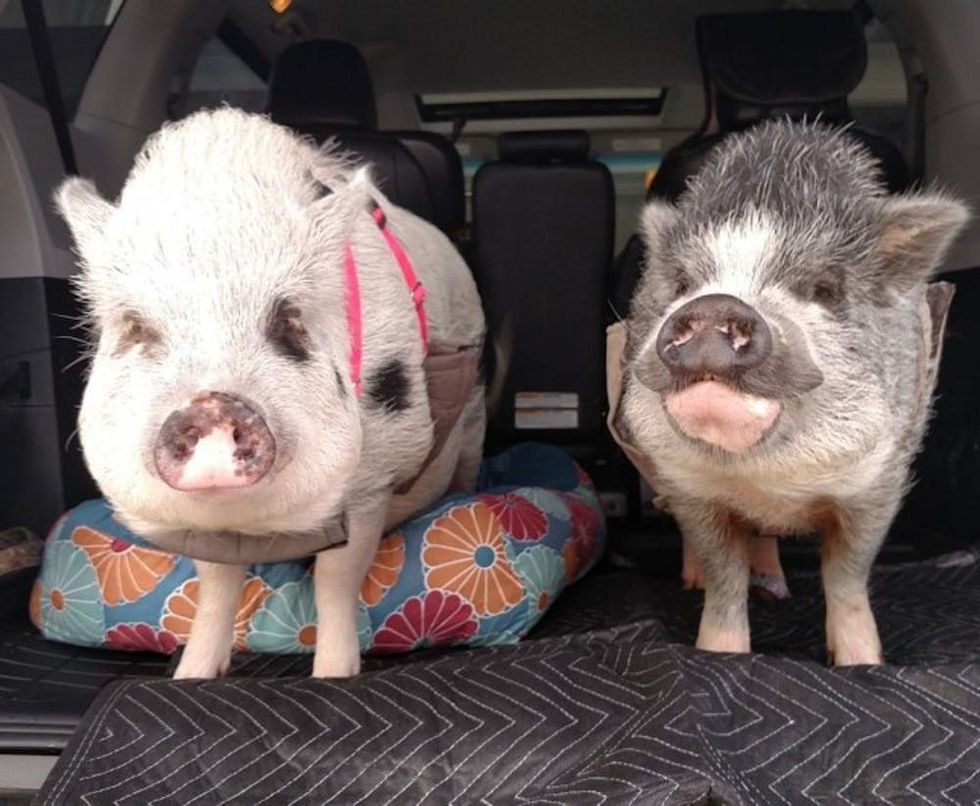 It may not be over-the-top, but when Mr. @briartheboar (on the right) asked Baby Banks to be his hoggy momma forever, she couldn't resist. Just look at those blushing faces. (via @ezandbb)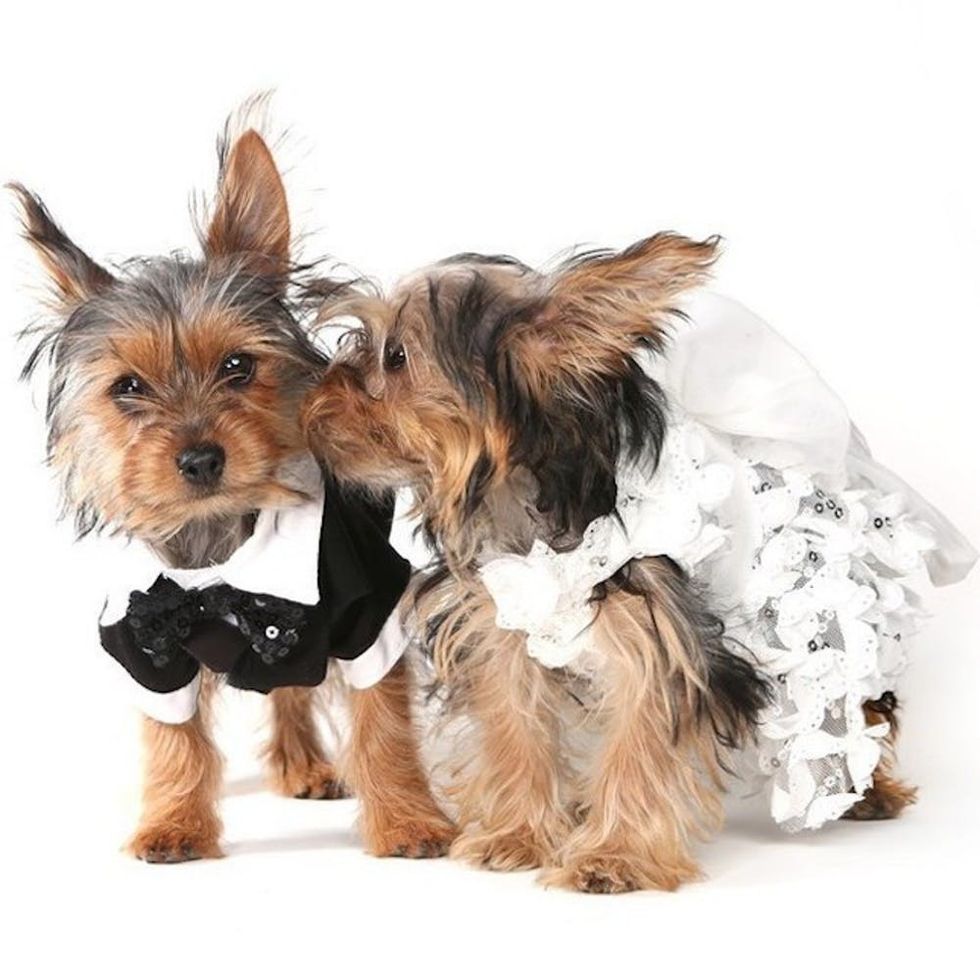 Make sure your pup is well "groomed" before heading for the aisle. That stolen moment of true love is a dream come true for any wedding photographer. (via @happypawstips)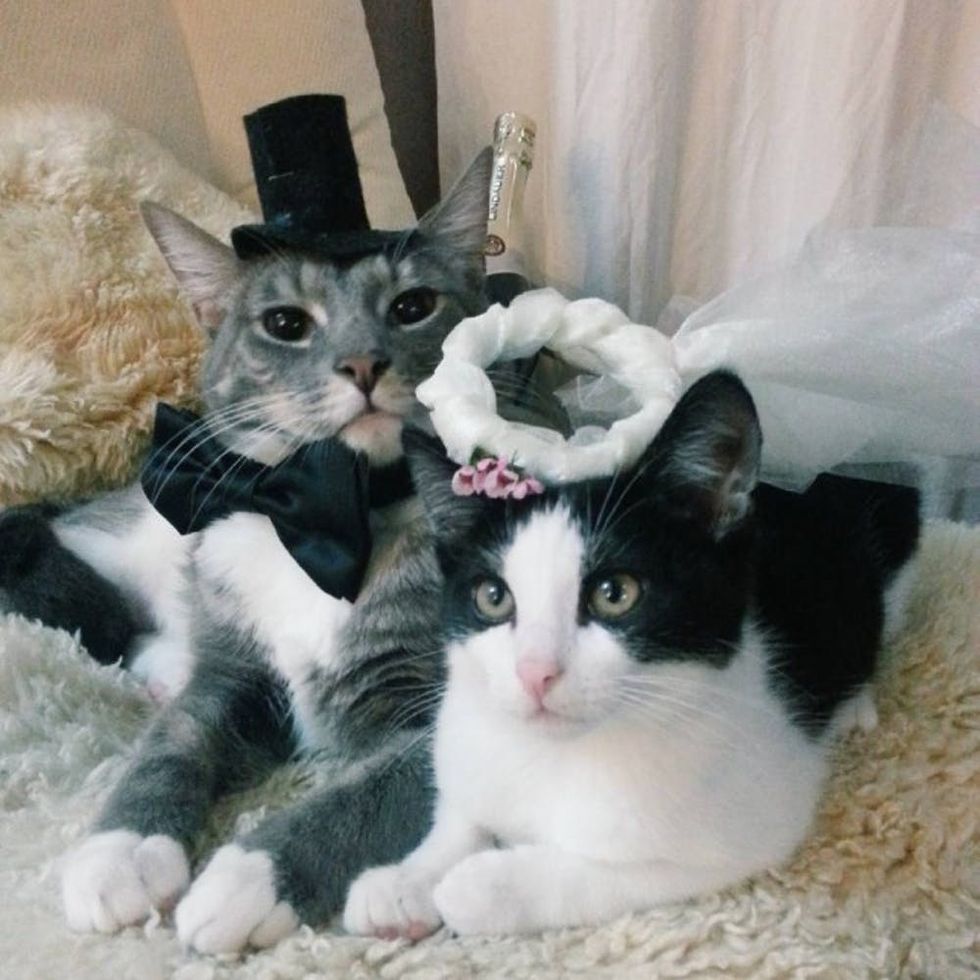 Frank and Ramona went a bit more classic on their big day. Their humans, Bede and Rachel, also tied the knot that day, while the newlywed felines napped. (via @dj_friendlylady)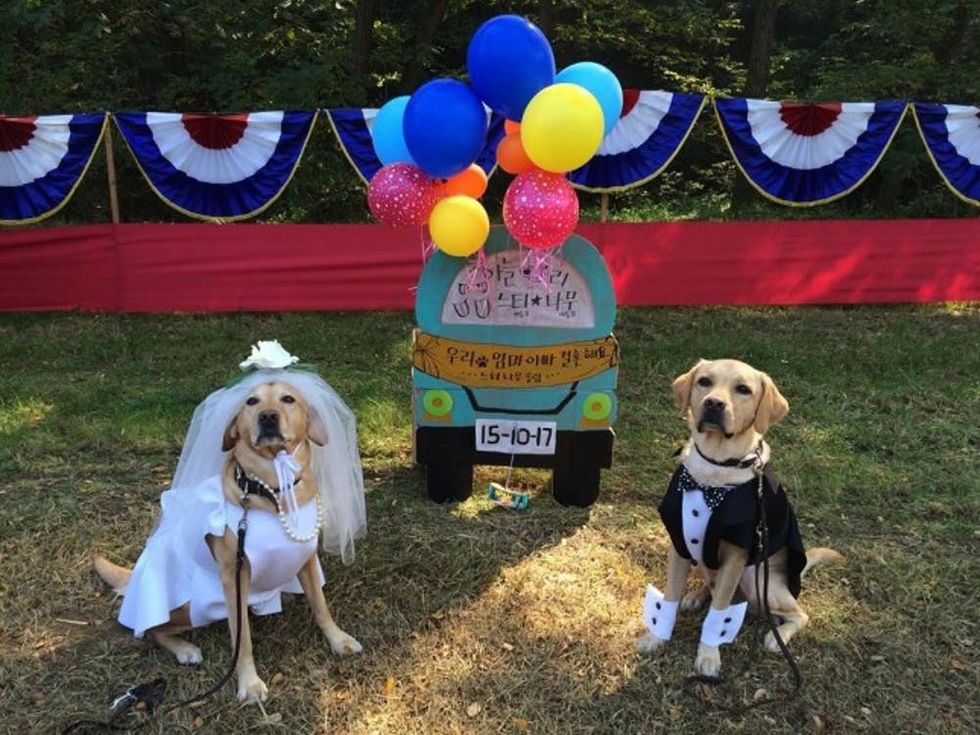 These two are about to ride off into the sunset together, proving the "send off" tradition is still alive and well… even if your car is just a cardboard cutout. (via @kyongare_kim)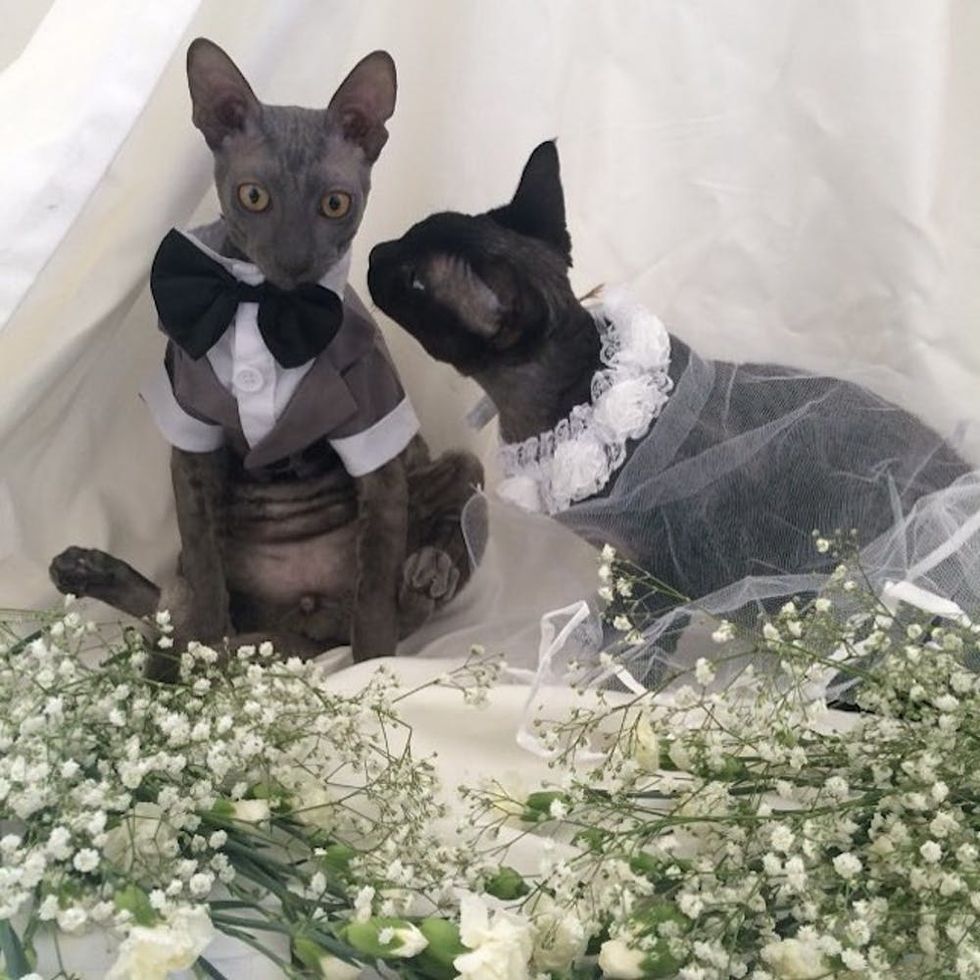 Lesson one: Don't keep secrets from pets. Unless you're totally looking for a reaction like Vee's when he realized his feline nuptials were also featured on a wedding invite. (via @venusandthebubs)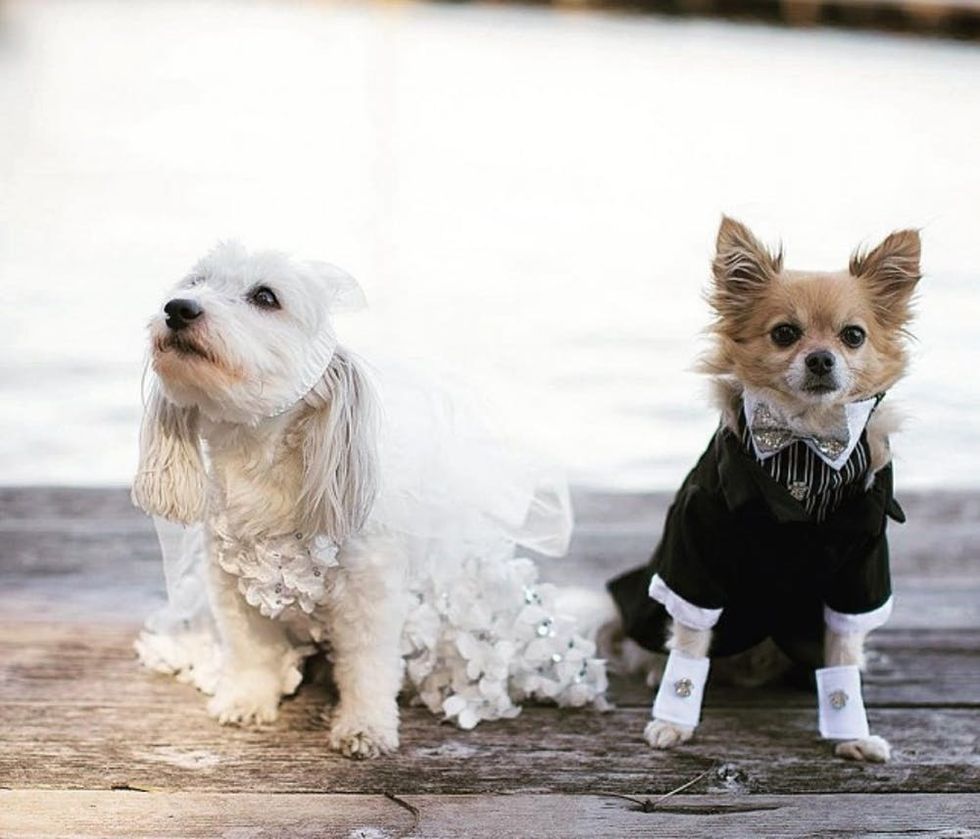 Two pups looking radiant on their big day — and who wouldn't in that floral and sequin dress? Leave it to the pups to prove that love doesn't always subscribe to one sex or one breed. (via @brumgela_)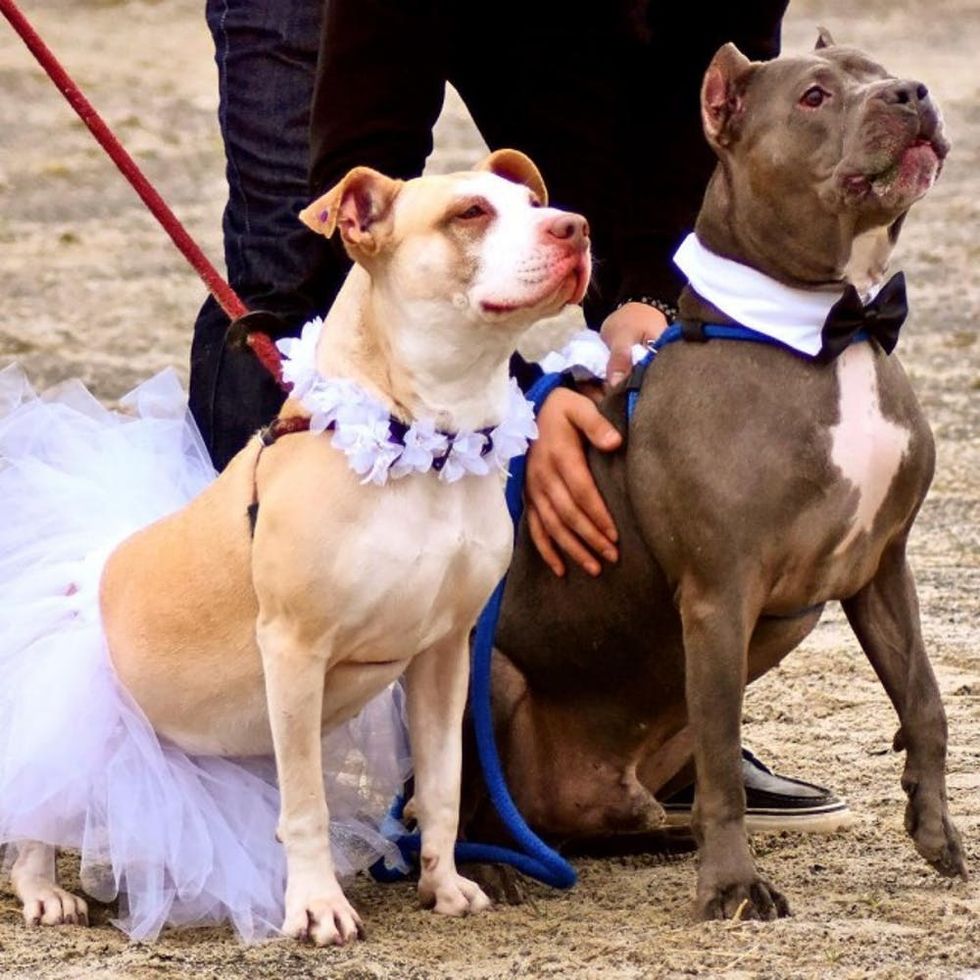 These two rescue pups had a tough life for quite a few years before finally finding each other (and some awesome human owners). Love, in any form, really does change everything. (via @theknotnews)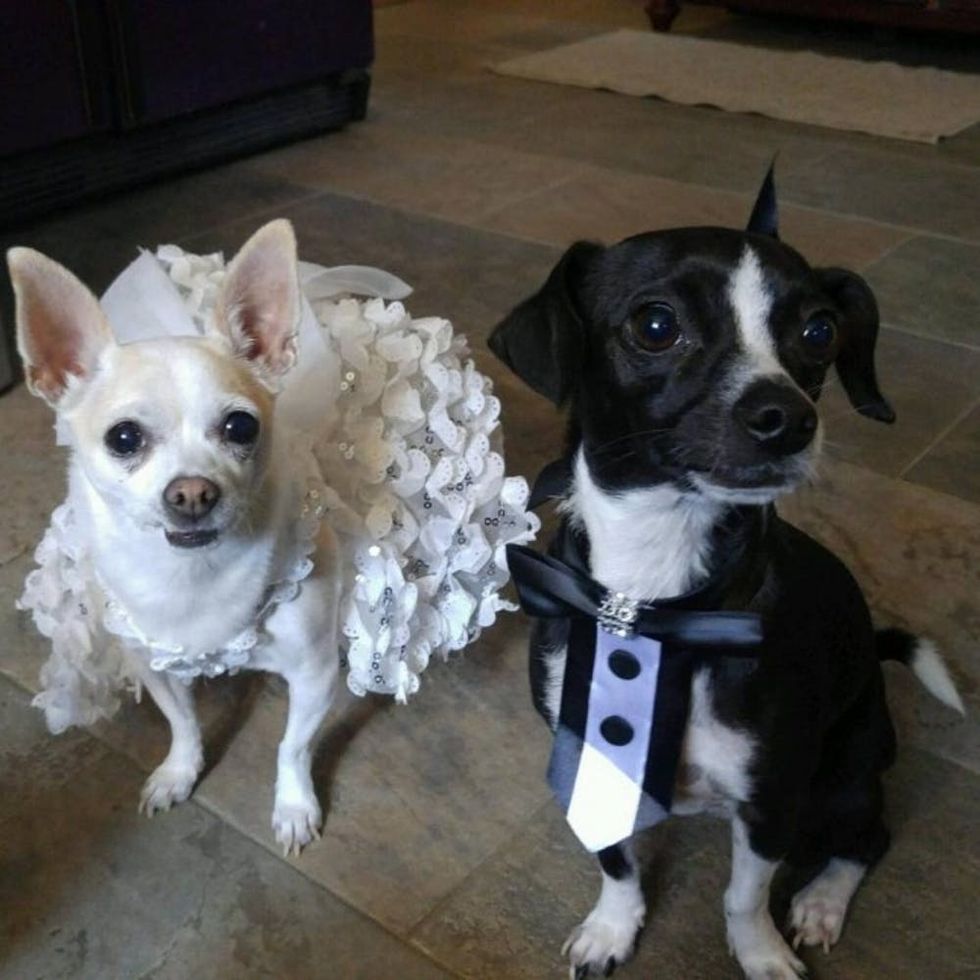 #Chihuahuasofinstagram may be small, but that's why their weddings (and wedding dresses) have to be so big. Right? Love trumps logic. (via @notbasic_allday)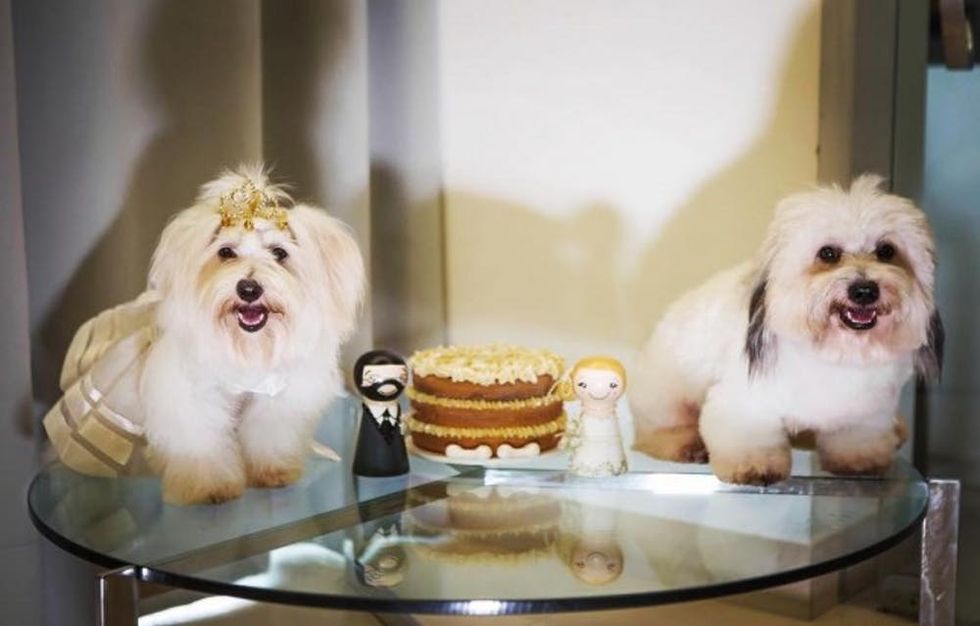 Don't forget that delicious wedding cake. Get topsy-turvy with your cake toppers or just be bold and wear a tiara. Anything is en vogue when it's your day. (via @fulanodog_ciclanadog)
Nicole Jahns
Nicole is a writer, artist and major dog enthusiast eating her way through Chicago, IL. When she's not getting her "om" on, she's sharing recipes and DIYs on her blog,
Midwest Love Fest
.
Wedding Planning and Decor