The Pioneer Woman Launches 2 Affordable Instant Pots for Color Fanatics
Sep 14, 2018
At last, there's an Instant Pot so photogenic, you'll want to include it in all of your food pics — and it can be yours tomorrow. Food Network star and cookbook author Ree Drummond, AKA the Pioneer Woman, will release her line of cute and convenient Instant Pots on September 15. You can snag the vintage-style, floral-patterned multi-cookers for $99 each at Walmart.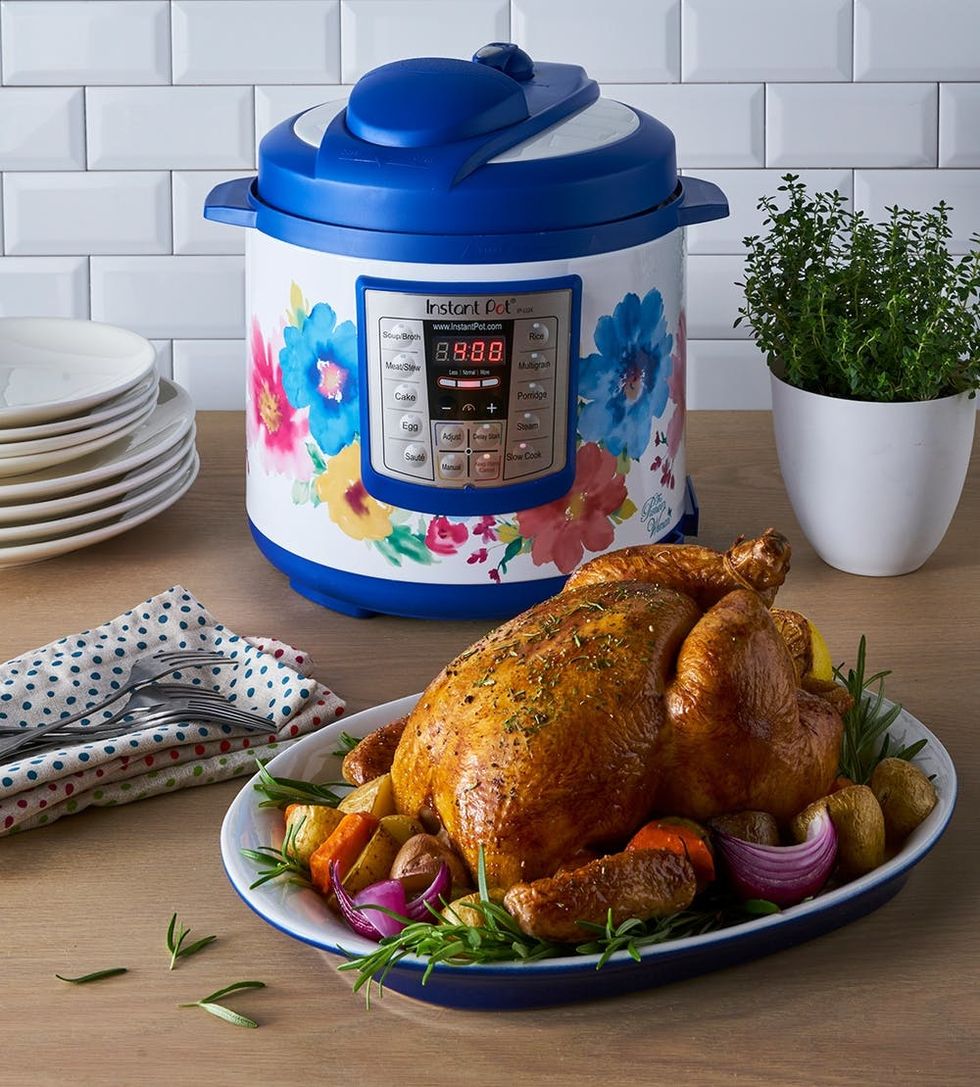 ---
Each Pioneer Woman Instant Pot functions as a pressure cooker, slow cooker, rice cooker, sauteer, steamer, and warmer. It has high-pressure settings, a delayed start button, and a keep-warm feature — plus, each one comes with a booklet of The Pioneer Woman's simple recipes, including easy-to-peel hard-boiled eggs and gooey chocolate lava cakes.
You may not recall seeing many Instant-Pot recipes on the Pioneer Woman — that's because Drummond herself was reluctant to hop on the Instant-Pot train. But when she got one as a birthday gift, she said she found herself using it every week.
"Once I realized that my Instant Pot wasn't going anywhere, I decided to partner with Instant Pot to bring the Pioneer Woman patterns and aesthetic to the Instant Pot," Drummond told us in an interview. "It's something that I have found I never put away; it's always on my counter, and so of course I want it to be pretty."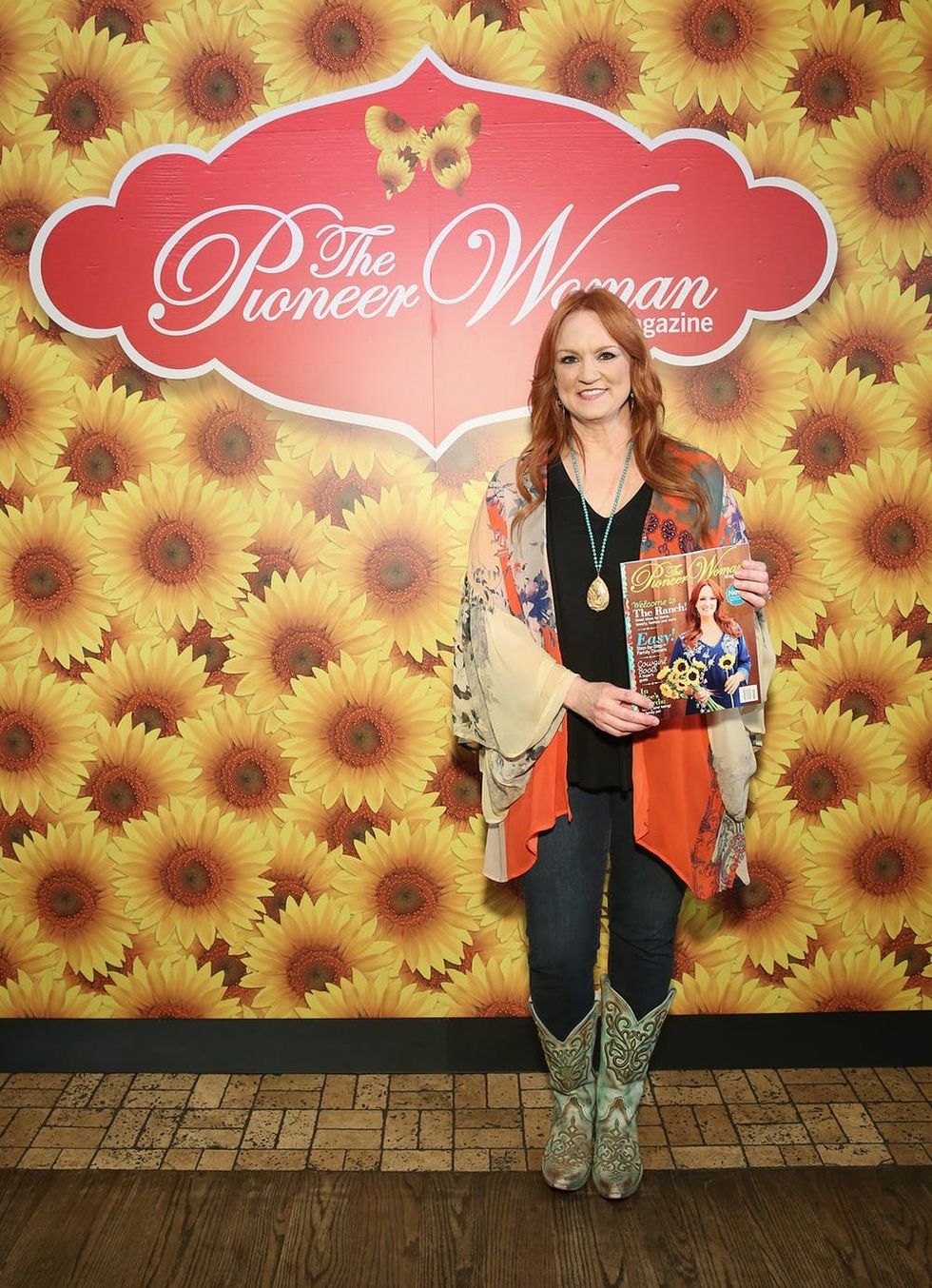 Drummond added the Instant Pot really won her over when she realized it cut the cooking time of her Perfect Pot Roast in half.
"What I love most about it is obviously the time saving," she explained. "I never knew that you could make a beautiful, succulent pot roast in less than four hours, but in the Instant Pot, it takes less than an hour and a half. It's really changed my outlook on pot roast; I don't look at it as something I have to plan ahead as much as I used to." Ditto for her Dr. Pepper Pulled Pork, featured below.
Until the new Pioneer Woman cookbook comes out in October 2019 (Drummond promises it will feature a more Instant Pot recipes), we'll just have to make do with the pressure-cooker recipes in the booklet. For starters, this tender, taco-ready Instant-Pot spicy Dr Pepper pulled pork, a fave of her husband, Ladd.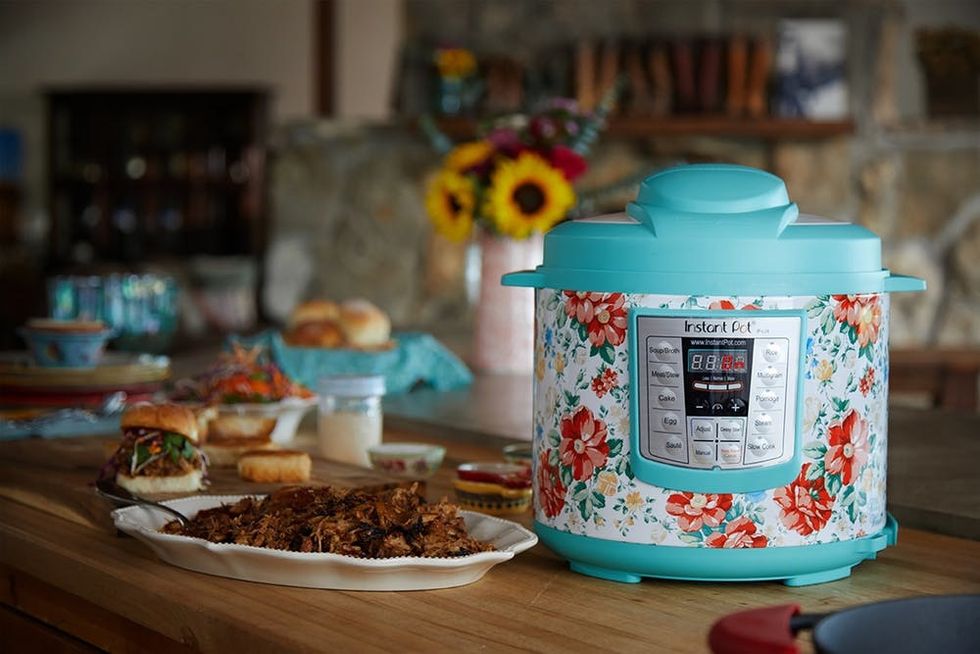 spicy dr pepper pulled pork
(Serves 8-10)
Ree Says: "A favorite of Ladd and the cowboys. Great on rolls, in tacos, or with mashed potatoes."
Ingredients:
Instructions:
Hungry for more Instant Pot news? Like Brit + Co on Facebook!
(Recipe via The Pioneer Woman x Instant Pot; photos via Walmart and Monica Schipper/Stringer/Getty)
Sara Cagle
Sara is a food and lifestyle freelance writer in Los Angeles. She writes a weekly events column for the Los Angeles Times and loves writing food content for Brit + Co. After all, the English language's most fun adjectives are best applied to delicious foods. In her free time, she's a hip hop dancer, avid moviegoer, and thorough face-mask user.