Last Minute Super Bowl Decorations for a Party Host
Feb 07, 2016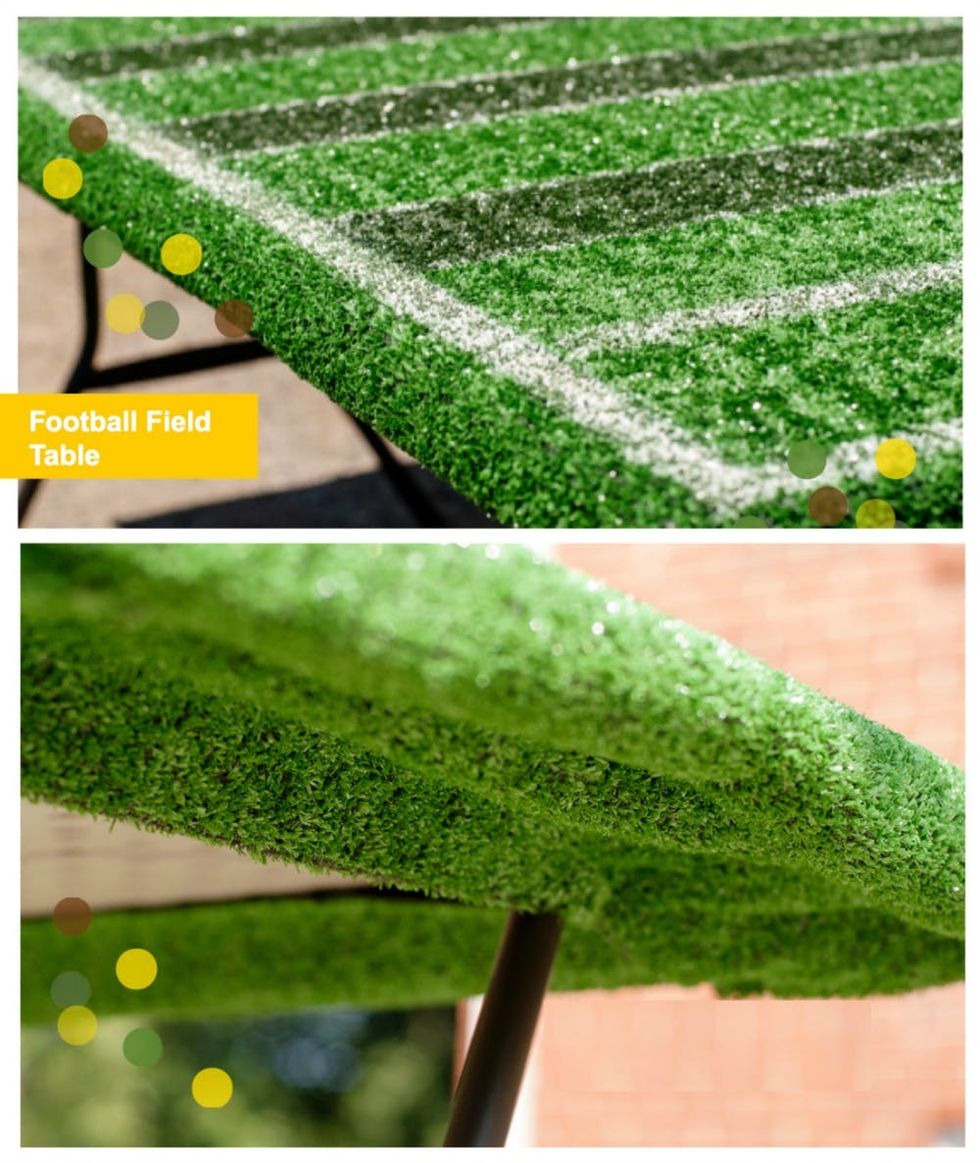 Are you getting revved up for Super Bowl 50? I love me some football!… um, for reals? I love me some good reason to entertain. Sure, it's fun to watch a bunch of guys shuttle a brown ball across a massive green field. Sometimes they pass it, other times they fumble it. There are flags on the play, bone-crunching tackles, blocked field goals, and a host of other calls that I can only guess the meaning of. What I can be sure of is that in the end, one team will be the victors and the other will leave the field in defeat. But through it all, we'll share laughs and groans as we consume the yummy foods that I've prepared. Whether you are a true football fan, glued to the flatscreen, or like me, just in this game for the sheer entertainment, we have some great Super Bowl party ideas for you. And it all starts with setting the mood in your home with the right party decorations. Here are 11 game-changing Super Bowl party decoration ideas.
---
Decorating your home for Super Bowl Sunday means bringing in the grid-iron. Whether you like to set up your food on one big table or in stations, a faux grass outdoor area rug, which looks just like Astroturf, can be stapled to your tabletops to provide the perfect themed backdrop. If you need to protect your furniture, staple the "turf" onto a section of plywood that you can place over your table tops (over a blanket, to avoid scratches). Apply field-marking lines to the faux grass using white paint and voila! — touchdown! This idea comes to us from Heather Hagler over at Hello My Sweet, who achieved her realistic "sprayed on" effect using number and letter stencils from her local dollar store.
Now, how about a selfies station? A party isn't a party these days without a selfie photo booth. Create a few football-themed cutouts that are Instagram-ready. Offer props like football helmets, cheerleader pop poms, and referee caps and whistles. Or lay out some face paint. Kids and adults both love to paint their face in team colors. Lay out an iPad and hang a backdrop — a plastic table cloth with field markings from your local party story would be perfect — and you've got an instant selfies booth. Give everyone the same hashtag to use to help organize the selfies in one place. Bonus: You will have some fun photos in your Instagram to share around afterward and remember the day.
Got a Super Bowl photo-booth selfie to share? Tag us on Instagram @britandco. Come on — you know you want to!
(Photo via Hello My Sweet)
Sally Jones
Sally Jones is a writer and editor living in New York City. She has worked at many websites including iVillage, Ladies Home Journal, More, Parenting, Cosmopolitan, The Knot and YourTango, in jobs ranging from editor to COO. Renovation and interior design are her
unhealthy obsessions
hobbies. She has renovated every home she's lived in, including the rentals, and like... whoa, who does that? You can catch her at her blog
Renov8or
.
Home News