How to Create a Textured Updo (in 6 EASY Steps!)
Jan 09, 2017
Many brides today are opting for looks that are more organic and natural looking, rather than stiff and structured. With this said, one of the most requested updos at Beautini, a Manhattan beauty company that specializes in weddings, is a textured updo. Of course, this look varies based on the bride's personal style and wedding OOTD, but it should come as no surprise that a great updo photographs beautifully. Follow the steps below to create your own textured updo that will have you screaming "I do!"
STEP 1 — Curl your hair
---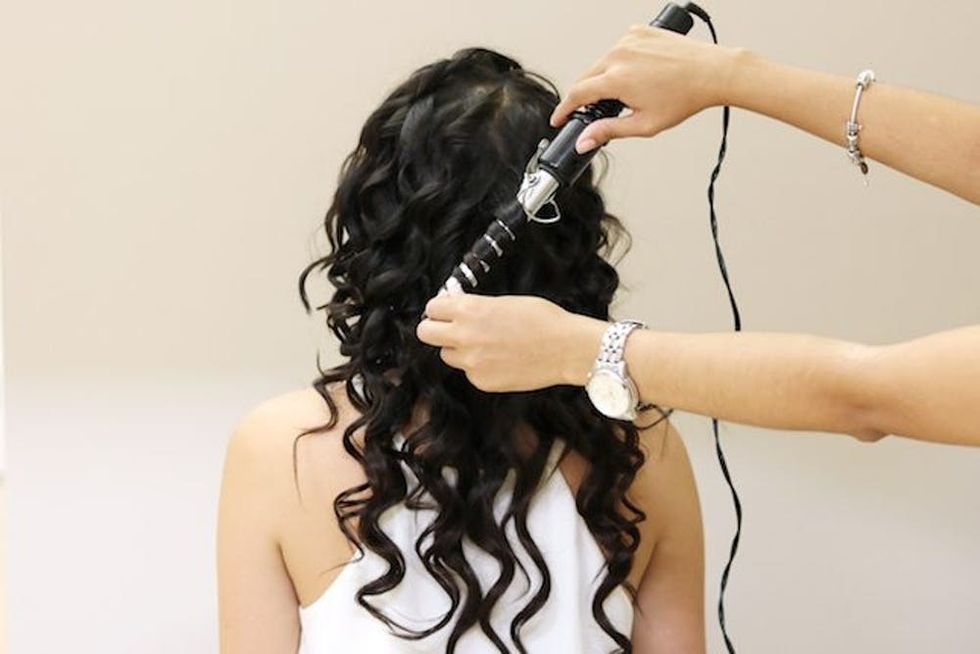 Begin by curling sections of hair with a ½-inch curling iron. The tighter the curls, the more definition you'll get.
STEP 2 — ADD A PONYTAIL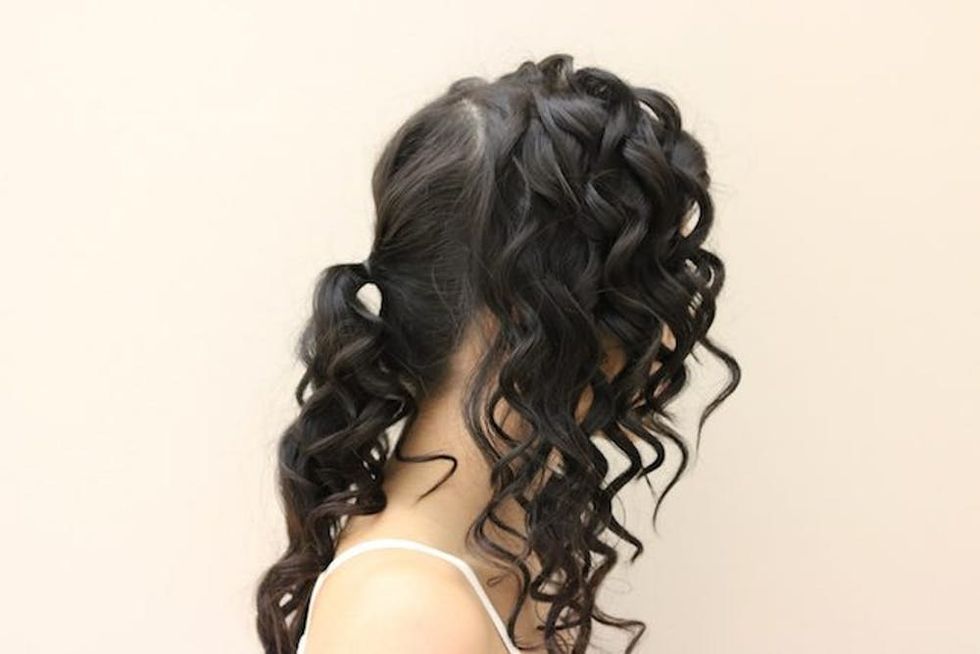 Once all the hair is curled, part the hair at the crown of the head and pull the bottom half into a ponytail. This will be the base of your updo.
STEP 3 — LOOSEN WITH HANDS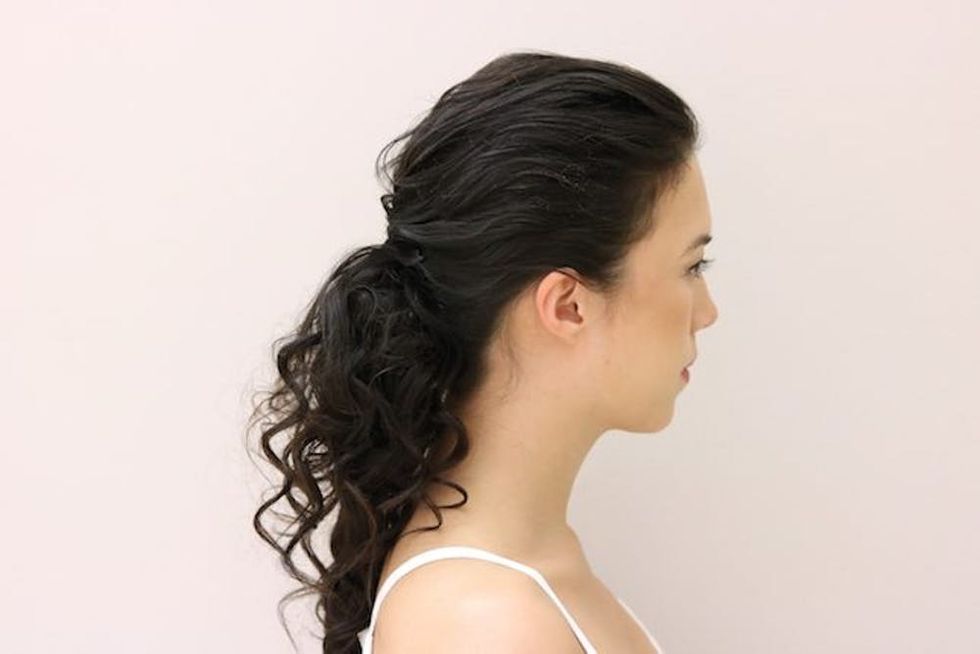 Gently pull your fingers through the loose pieces of curls and pull each section back to the ponytail. For added height, tease the top sections and be careful not to comb through the curls too much.
STEP 4 — TEASE, TEASE, TEASE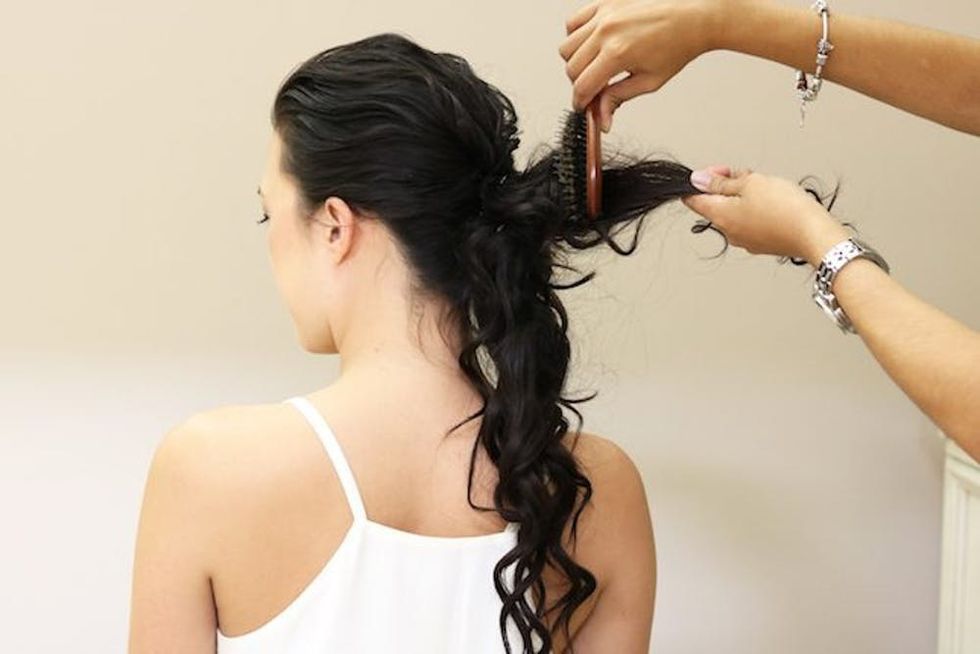 Next, tease the ponytail to give added volume and texture.
STEP 5 — WRAP YOUR BUN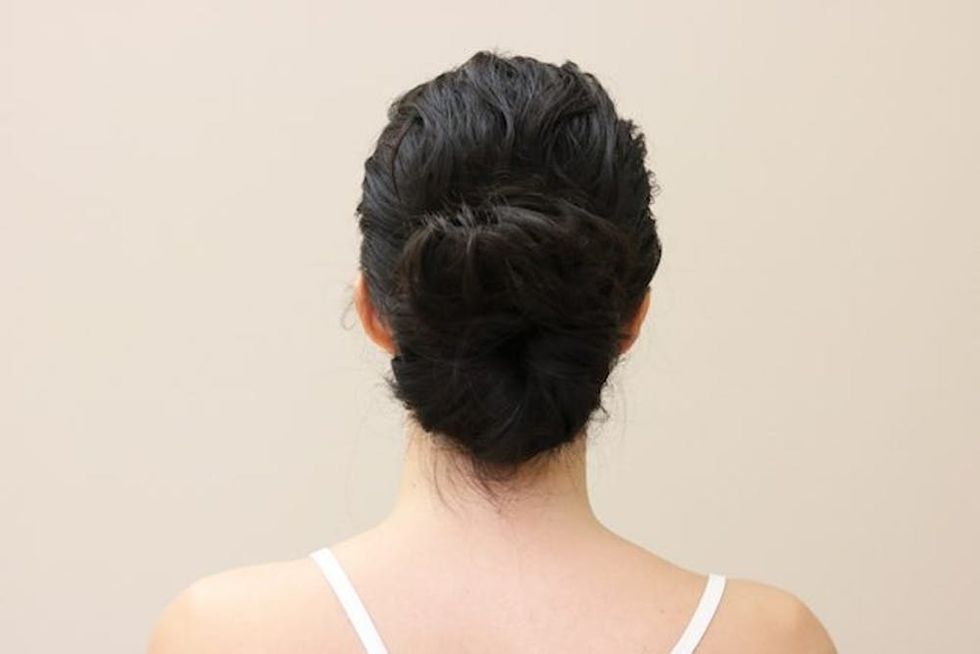 Wrap the hair into a loose bun. The beauty of doing a textured updo is that there is room to play around with the level of texture you want in your bun. However, remember that there's a fine line between a look being textured and looking messy!
STEP 6 — SPRAY TO FINISH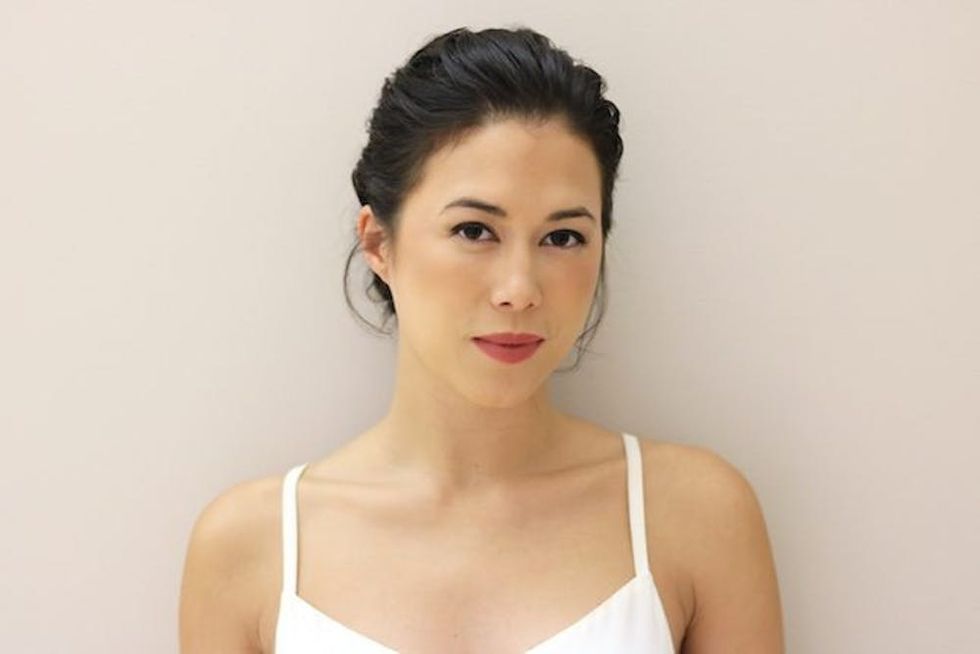 Once all the pieces of hair are secured, spray the updo with a finishing spray and hairspray to hold. Feel free to pull out a few pieces of hair for some tendrils to frame the face.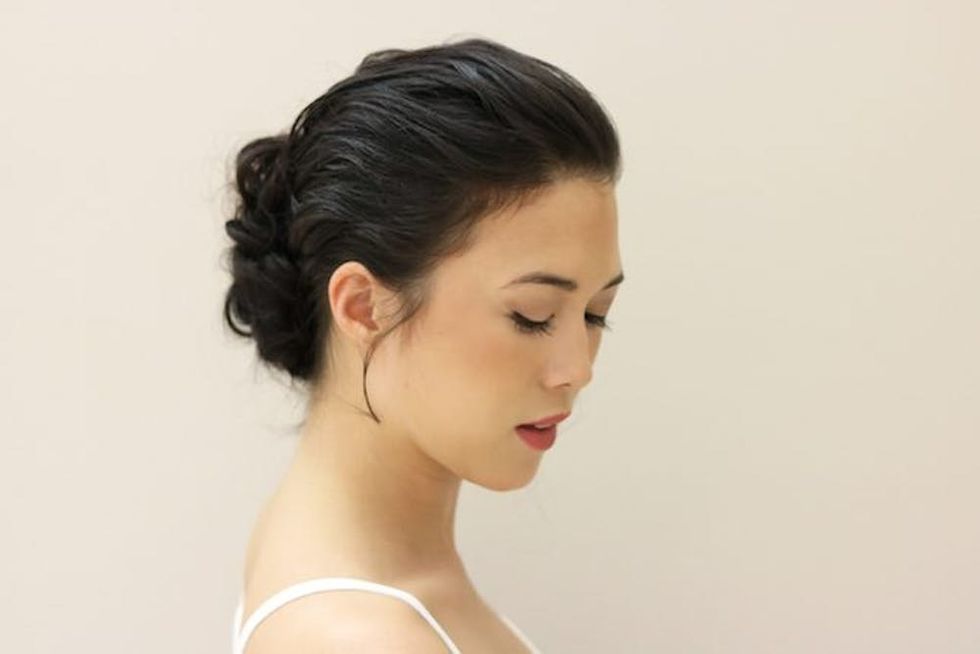 Follow us on Pinterest for more creative ideas!
Leila Lewis
As a business school graduate from Santa Clara University, Leila (Khalil) Lewis' career began in publishing, where she worked in marketing and editorial roles for business and lifestyle publications. Since transitioning into the wedding business in 2004, Leila has over 10 years of wedding marketing experience under her belt. Leila created Be Inspired® PR in 2007, the first full-service public relations agency dedicated to the wedding and special event industry.
Hair
If you lack a certain way with words, then perhaps you can rely on showing how you feel this holiday season with an artful greeting card you can make at home! Brit dropped by our crafting studio where we teamed with Camp by Walmart to create a choose-your-own-adventure holiday card tutorial. In the interactive video, it's up to you to decide what type of card you want to make — sentimental, or stylish? Three-dimensional, or keep it simple? After you've selected your design vibe, Brit helps you assemble it all together so your last-min card is ready to send. Get ready to pick up a few new DIY tricks when you watch the video now!
Holidays