Oh hey, curly girls! We know you're excited for summer, but also a little apprehensive. As temperatures climb, it can become hard to rock natural curls. The threat of humidity and sporadic thunderstorms loom with every day hotter than 90, and no one wants to be a frizzy mess on a sweltering day. Buuut, there's no need to break out the styling tools to look great at every barbecue, beach trip and city picnic. Here's a look at some of the prettiest natural styles to take you through the dog days of summer in the state of perfection you are.
---
1. Scarf Wrapped Updo: Some days, curls just can't be tamed. Channel your inner wild child and let curls flow free, but keep flyaways at bay underneath a scarf. (via Delightfully Tacky)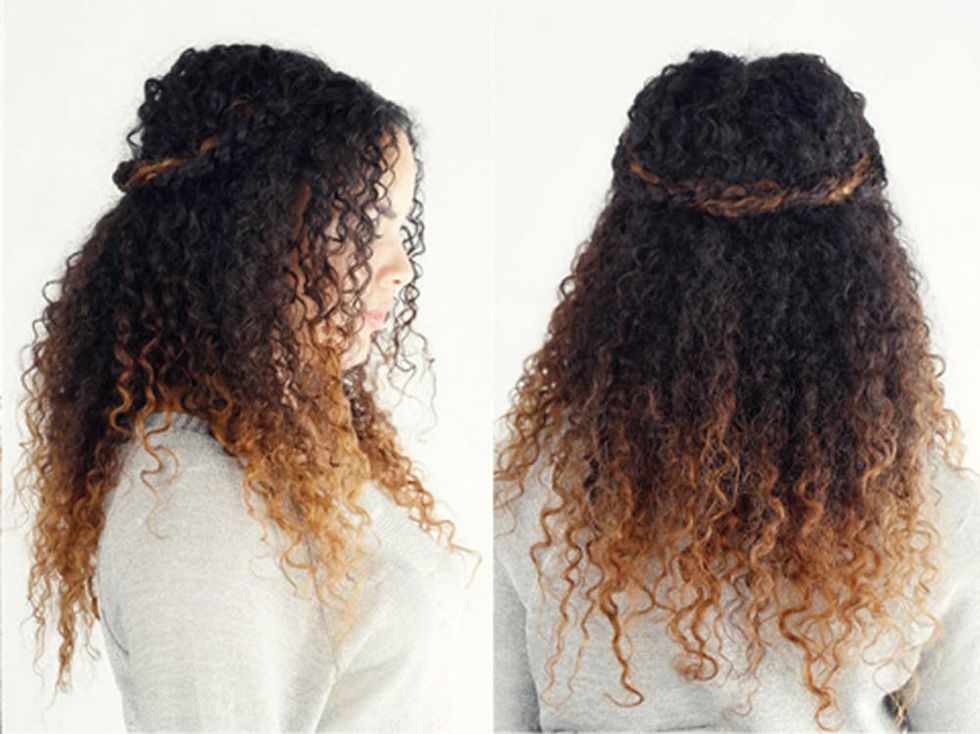 2. Half-up Twisted Halo: This twisted style allows your tendrils to attract attention without being in your face. Pair with a flowy dress to give boho-babe vibes. (via Cosmopolitan)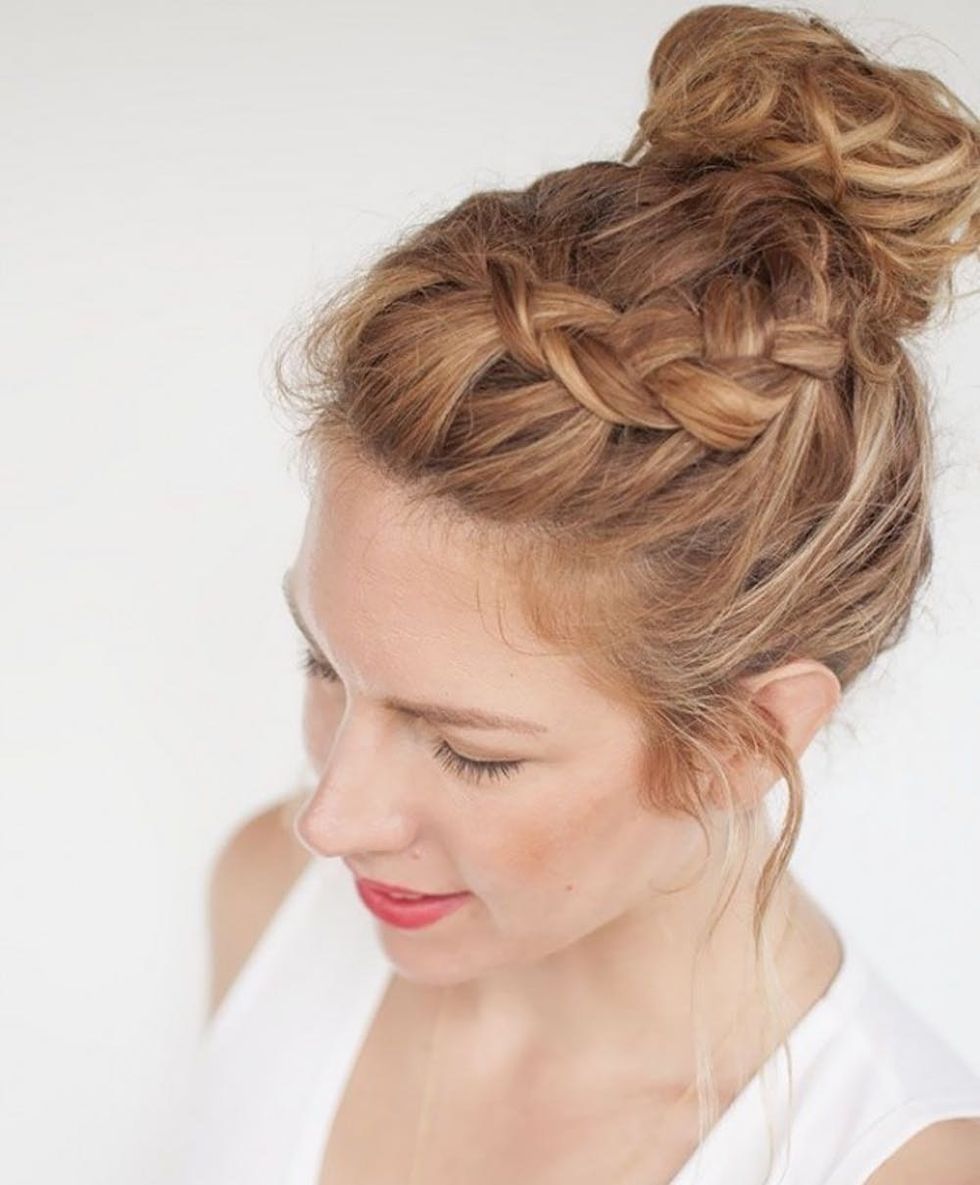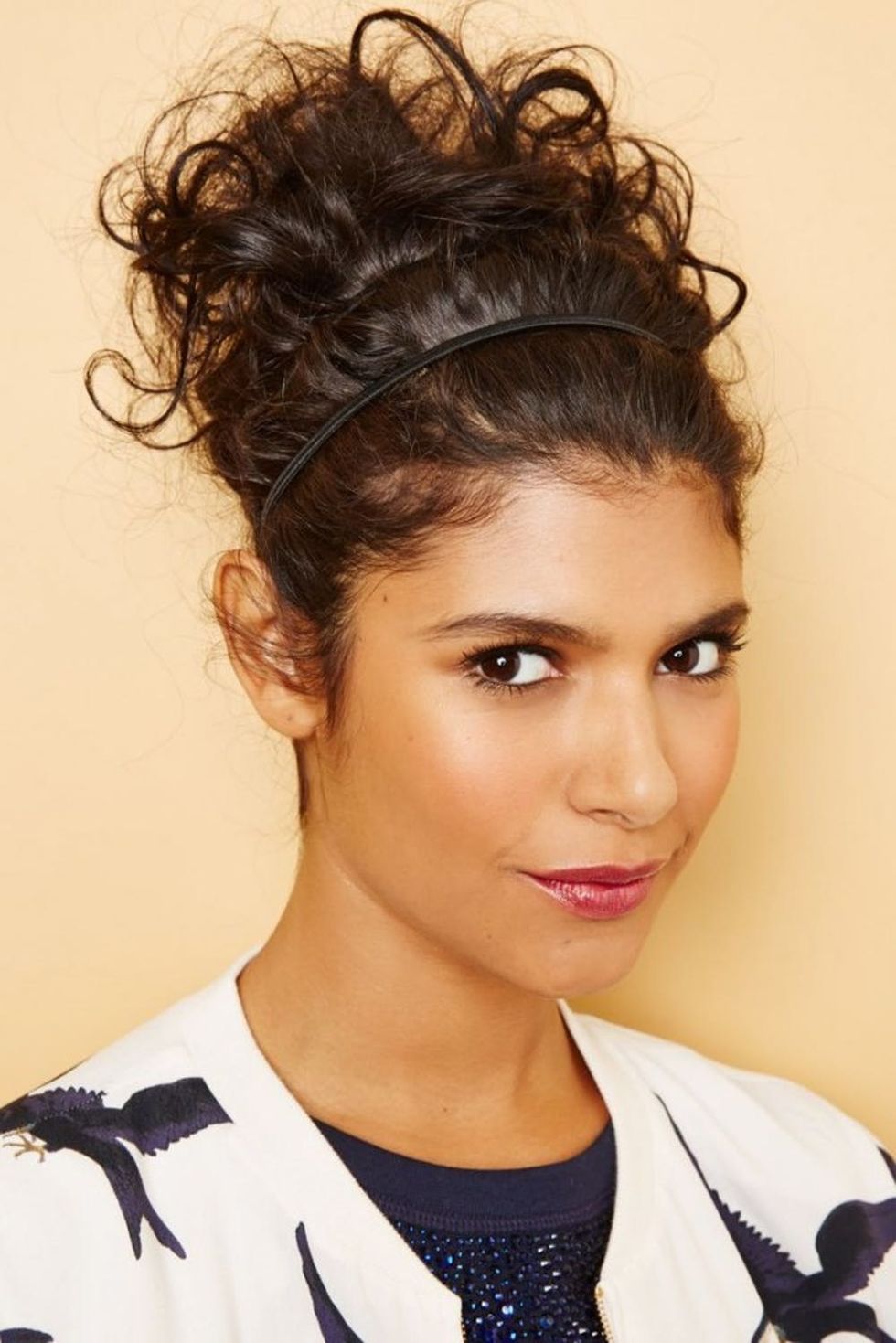 5. Double Headband Updo: Looking to keep things simple, but still look like you made an effort? This double headband 'do is a great way to spice up the messy bun. (via Refinery29)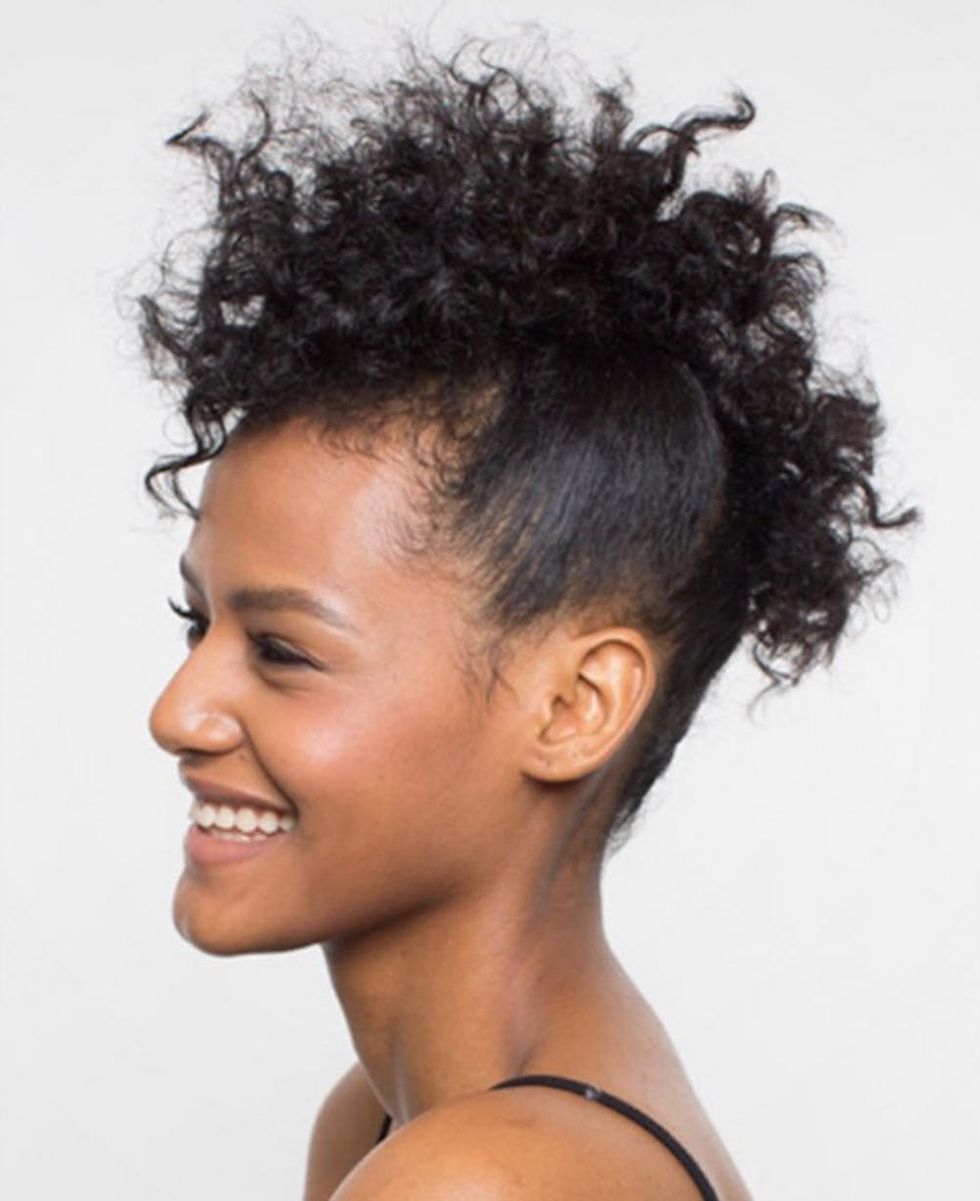 6. Curly Faux Hawk: Fact: Having curls makes you look like a rockstar. Own that hair and go on with your bad self when you style your locks in a chic faux hawk — leather jacket and tattoos not included. (via Seventeen)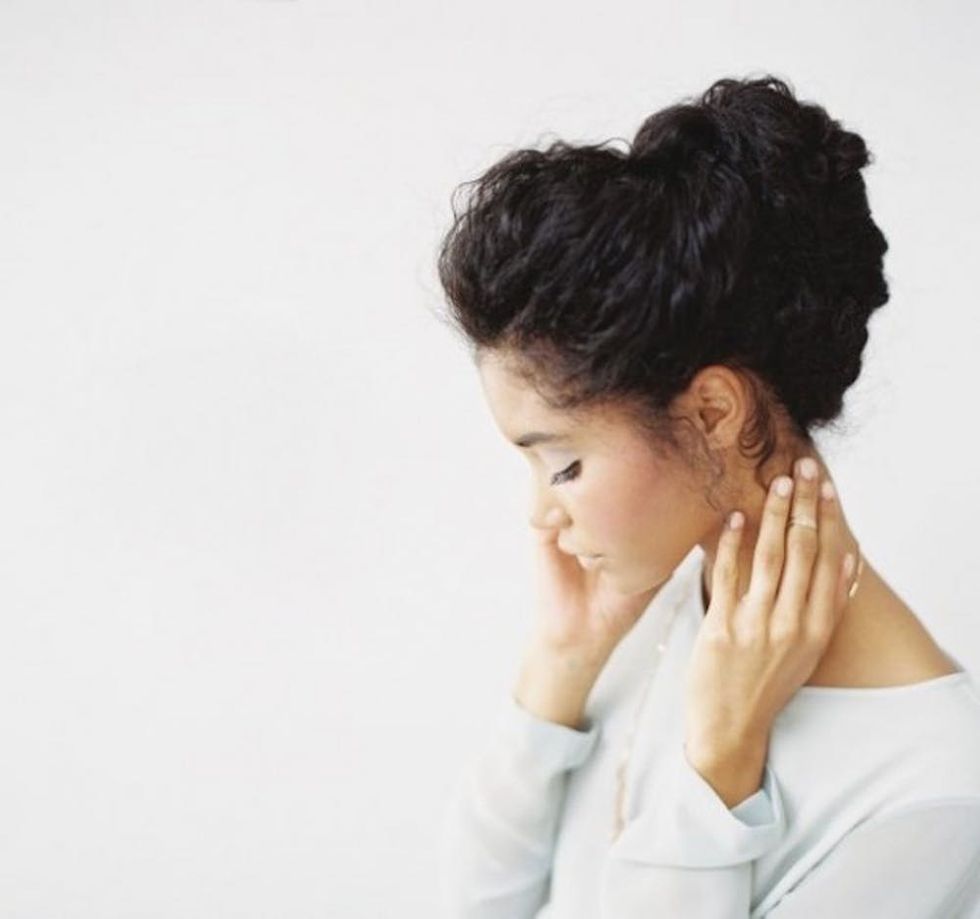 7. Elegant Updo: While it might not be instinctual to leave hair natural for special events, keeping away from the straightener can have truly beautiful results. Case in point? This updo that's perfect for every summer wedding. (via Once Wed)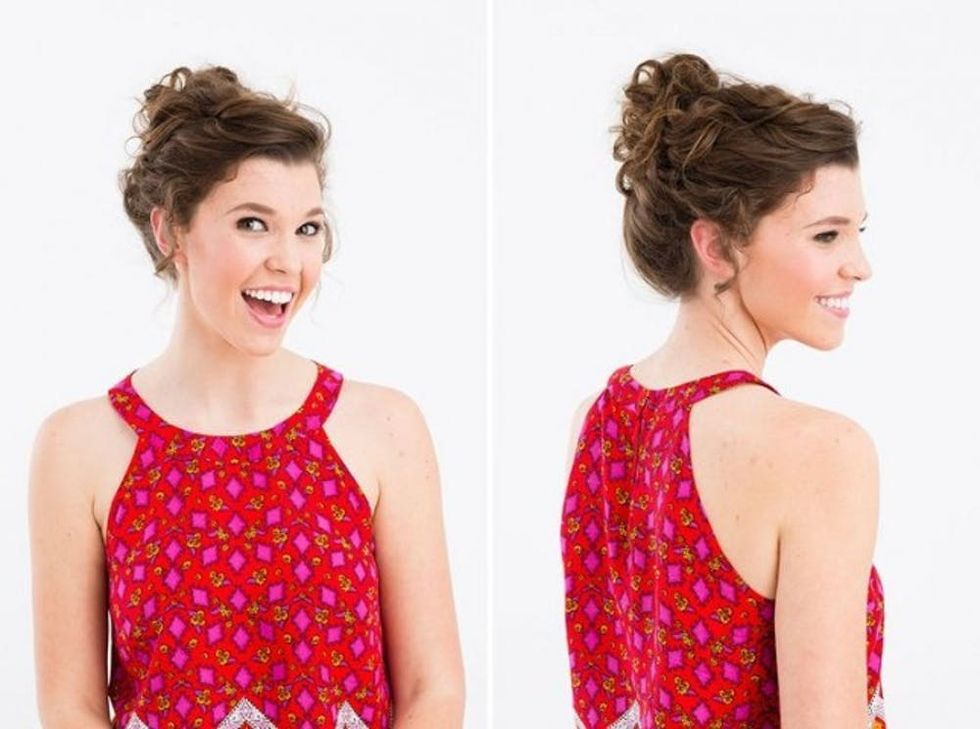 8. Pretty Messy Knot: Swirly locks always look adorable when piled high, and this cute knot is no exception. Strategically placed bobby pins can go a long way. (via Brit + Co)
9. Turban Headwrap: If your tresses are totally out of control, just wrap it up. This tutorial will take you through 21 ways to wrap a turban, making it impossible to consider this style anything but versatile. (via Curly Nikki)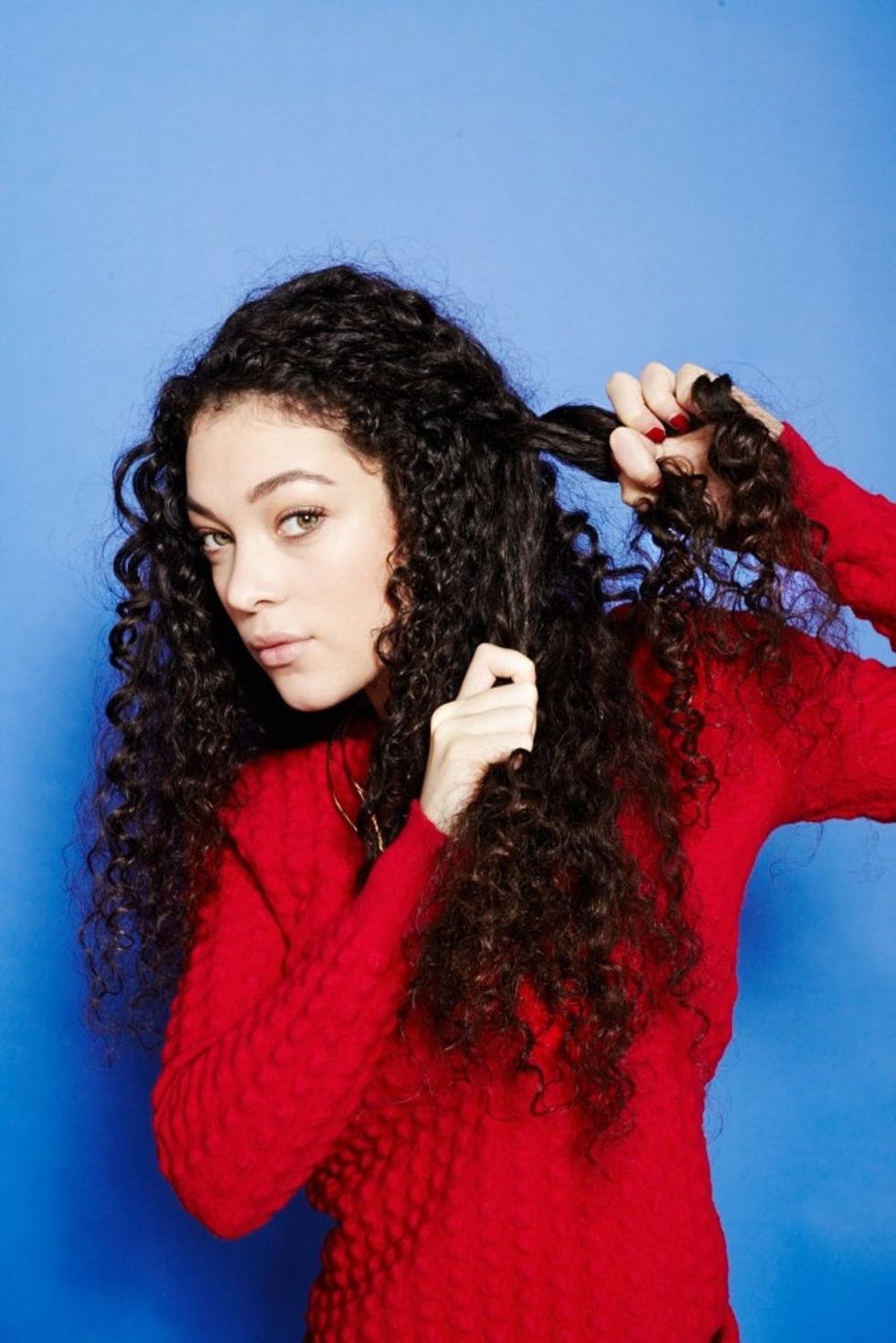 10. Unfinished Braid: This style gives the best of both worlds. A braid keeps some hair under control, while leaving the rest loose helps create woodsy, princess vibes that are at home at any festival. (via Refinery29)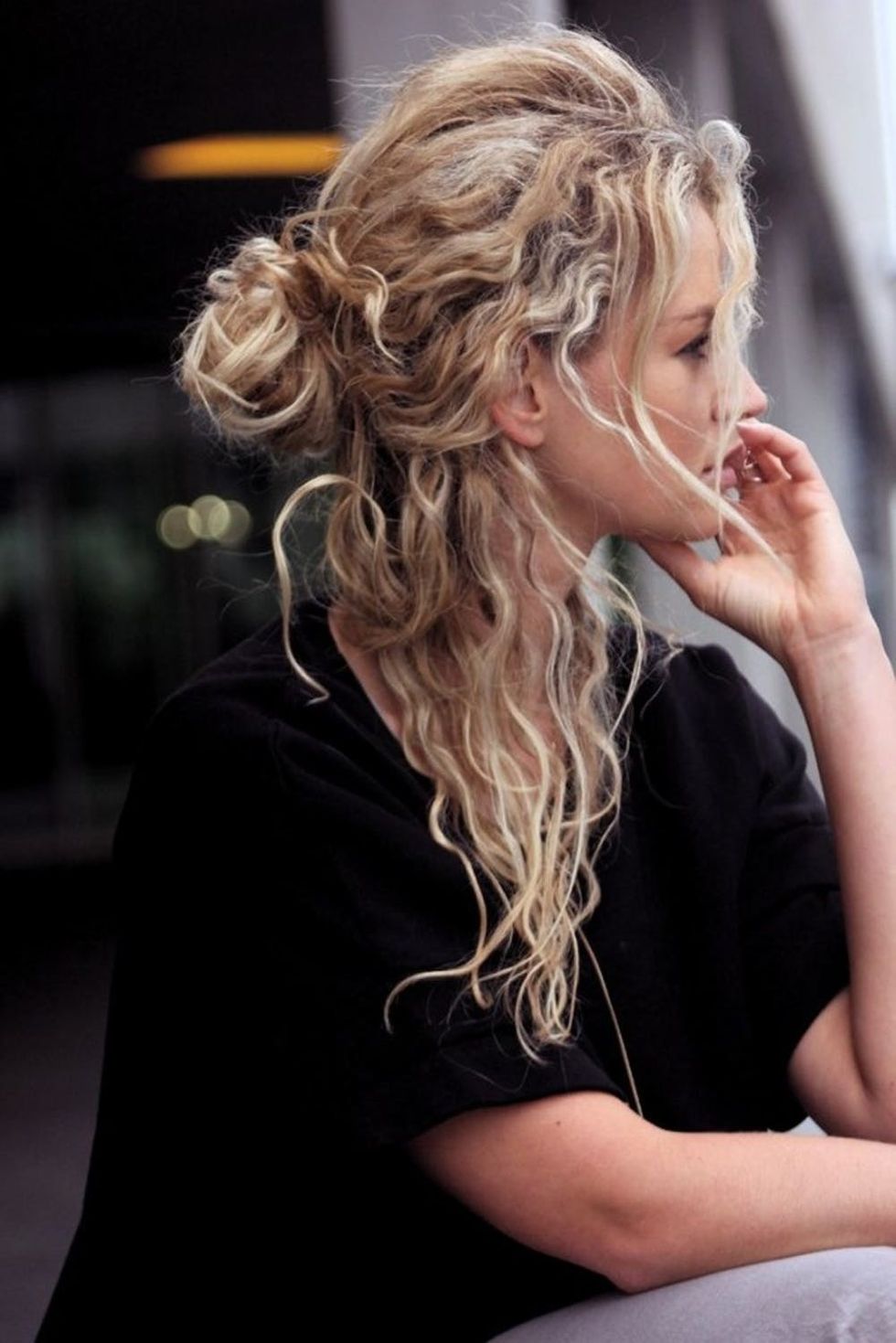 11. Half Bun: Who knew this middle school throwback could be so pretty? Be sure to leave a few face-framing pieces out, then prepare to stun everywhere from the farmer's market to fancy yacht parties. (via Anouk Yve)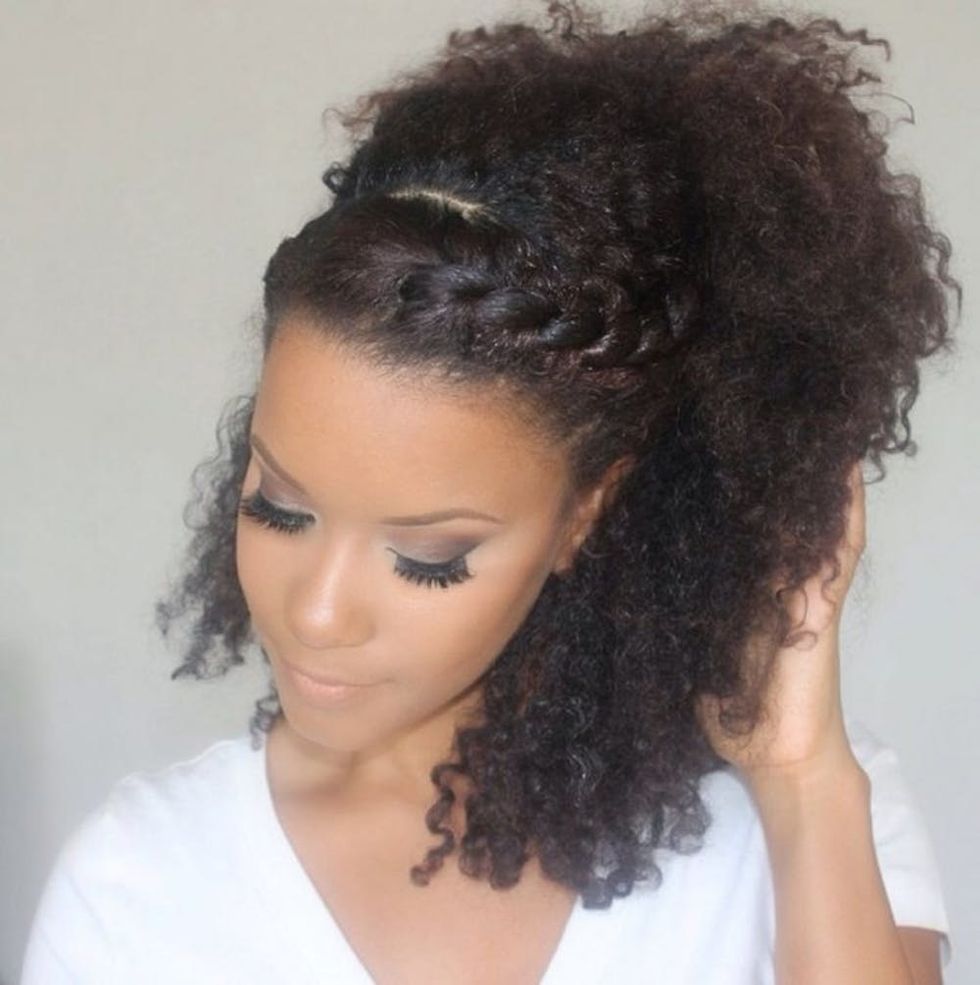 12. Double-Twisted Pony: Give your typical pony some added oomph with twists that also keep curls out of your face. (via Loxa Beauty)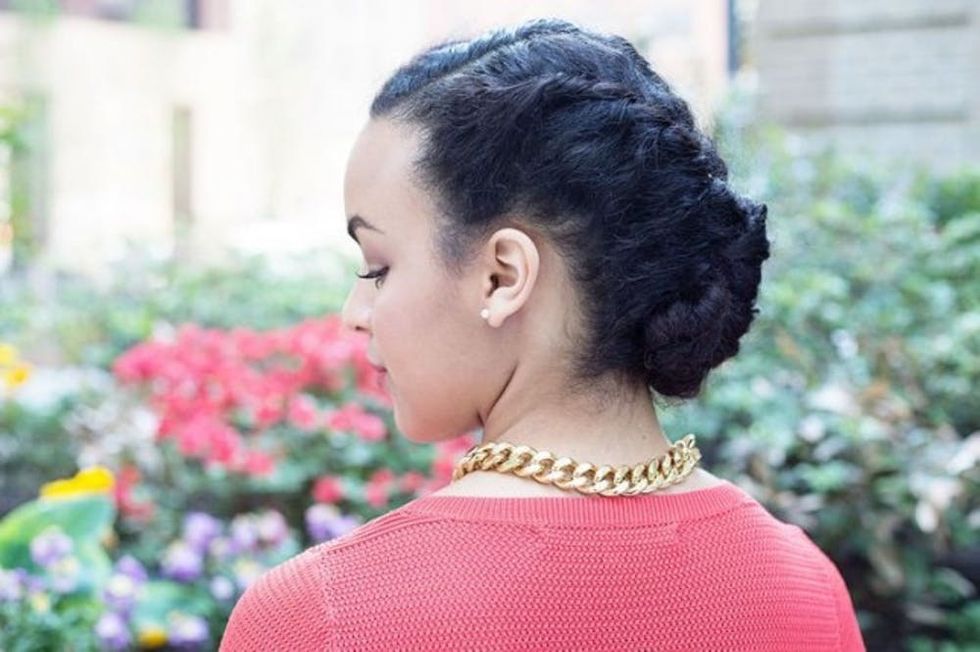 13. Twice-Twisted Bun: This office-friendly look will keep images of lion manes far from everyone's mind. Heat, you've met your match. (via Cosmopolitan)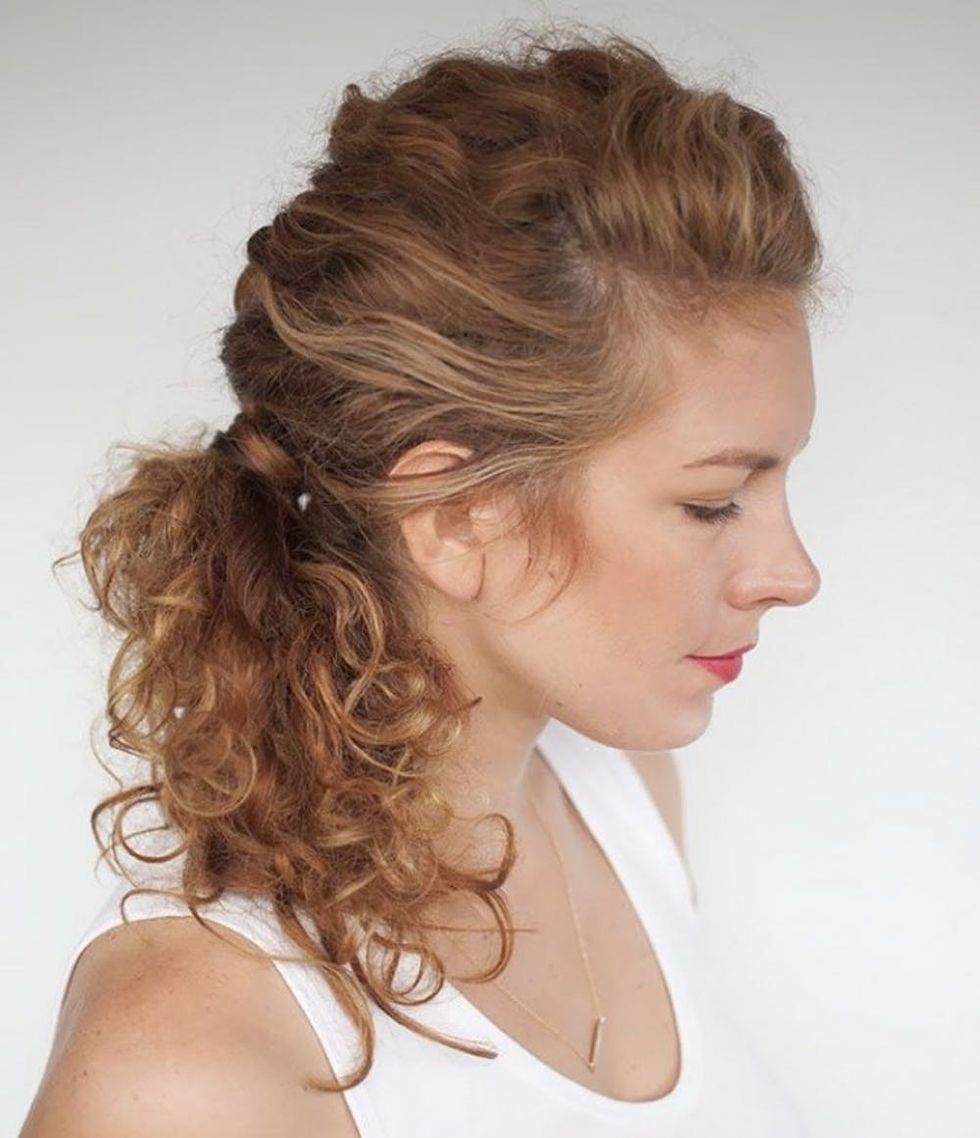 14. https://youtu.be/ORH4xVoe0SY
15. Flat Twists With Marley Hair: Hair twists are a great protective style and also look super cute. Plus, with all that hair pulled back, everyone can see your pretty face! (via Hair and Health)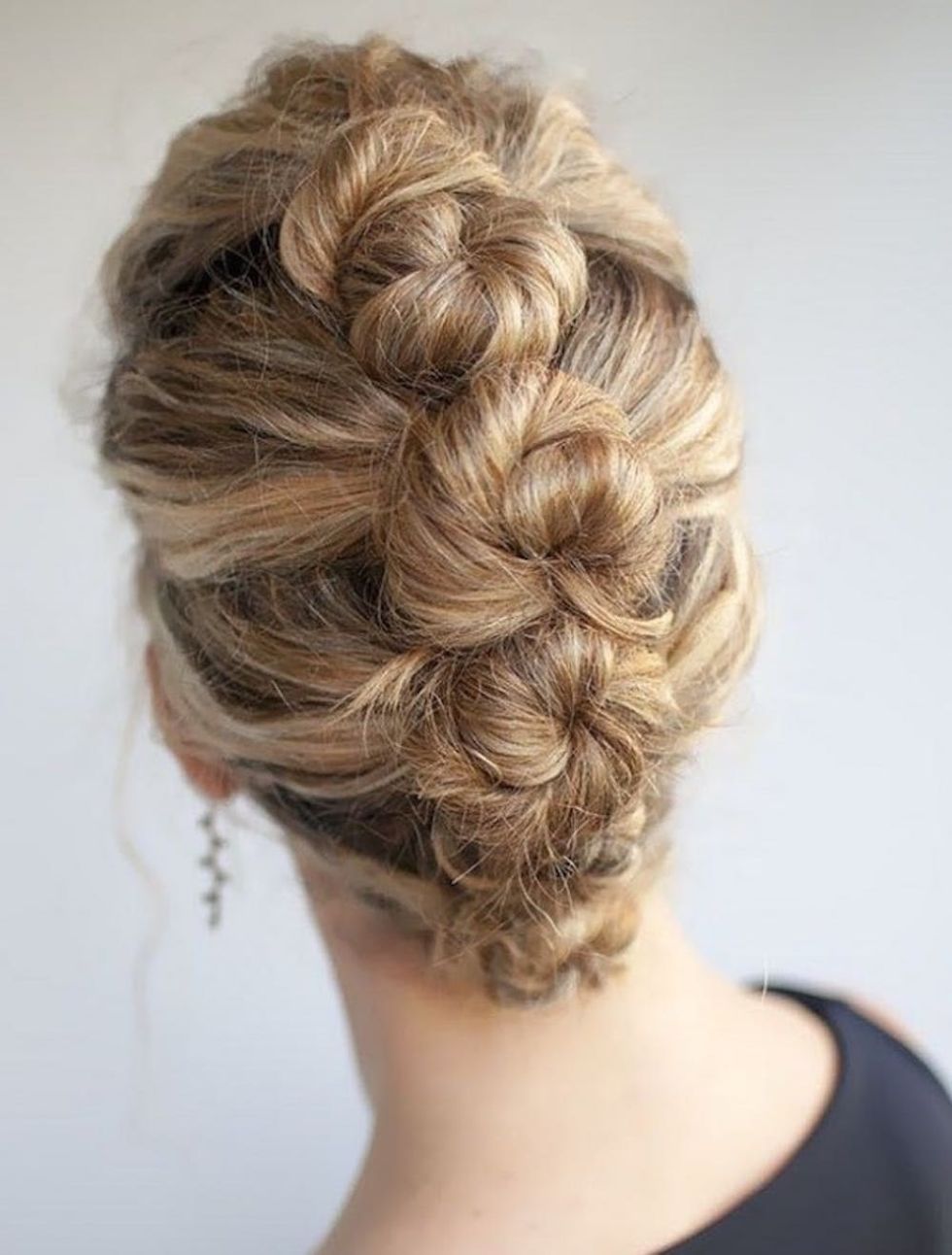 16. French Roll: Lots of little buns make for a pretty style that is basically begging to be worn out. Prepare to look great on date night. (via Hair Romance)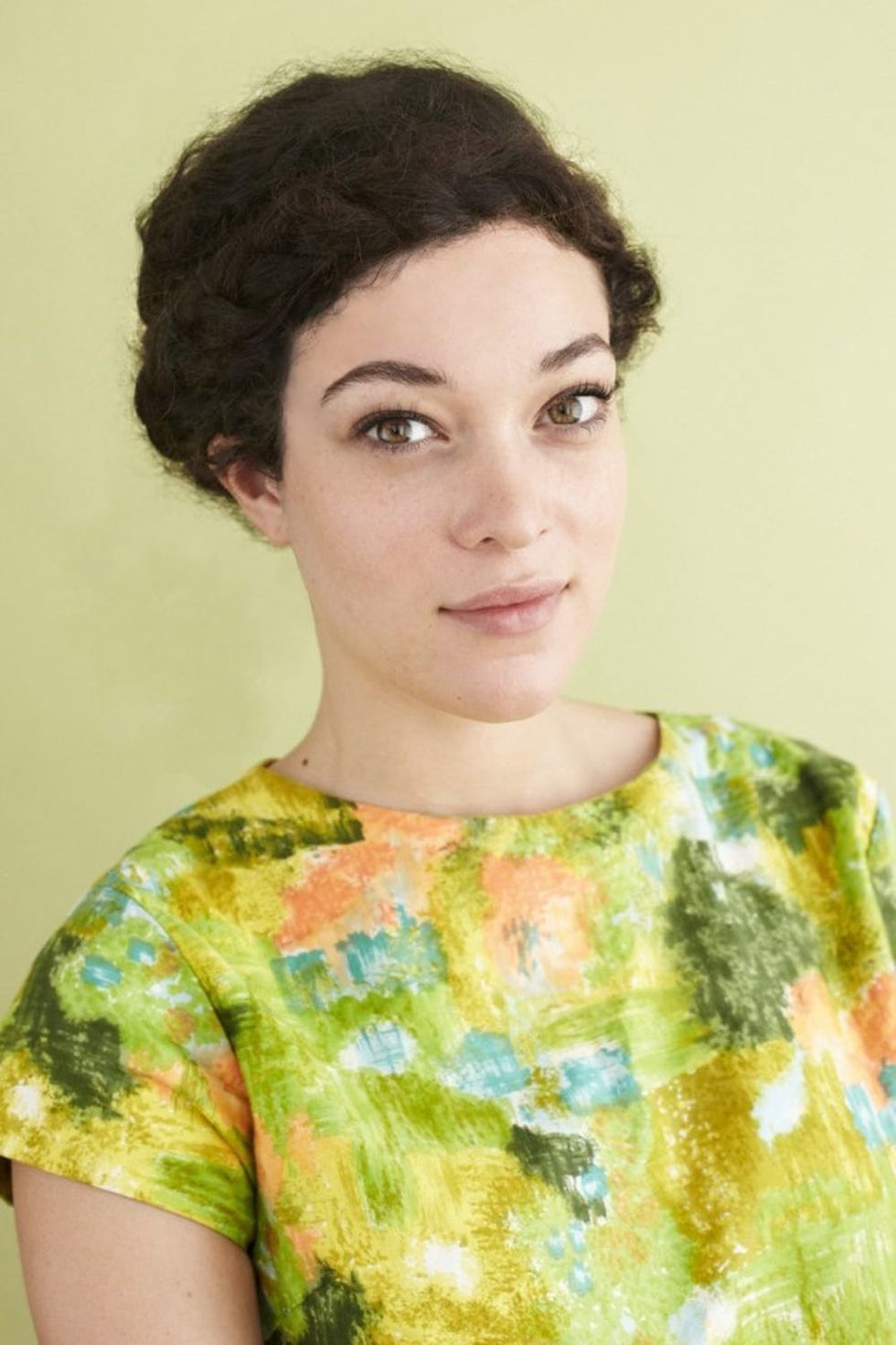 17. Two-Way Braid: Keep things neat with these braids that keep hair out of the way and under control. Only wanted frizz around here, folks. (via Refinery29)
How will you be styling your curls this summer? Let us know in the comments!