These 5 Mixes Make Drinking Water Easy
Mar 23, 2016
Even though we all know that getting plenty of H2O is critical to staying healthy, sometimes replacing coffee and soda with our daily 64 ounces is tough. But there are plenty of ways to drink more water without even knowing it. One of our faves? Making water more flavorful. Sure, there are plenty of yummy hacks that can get you out of your water rut, but nothing quite compares to a quick, convenient on-the-go mix. Try any one of the five below.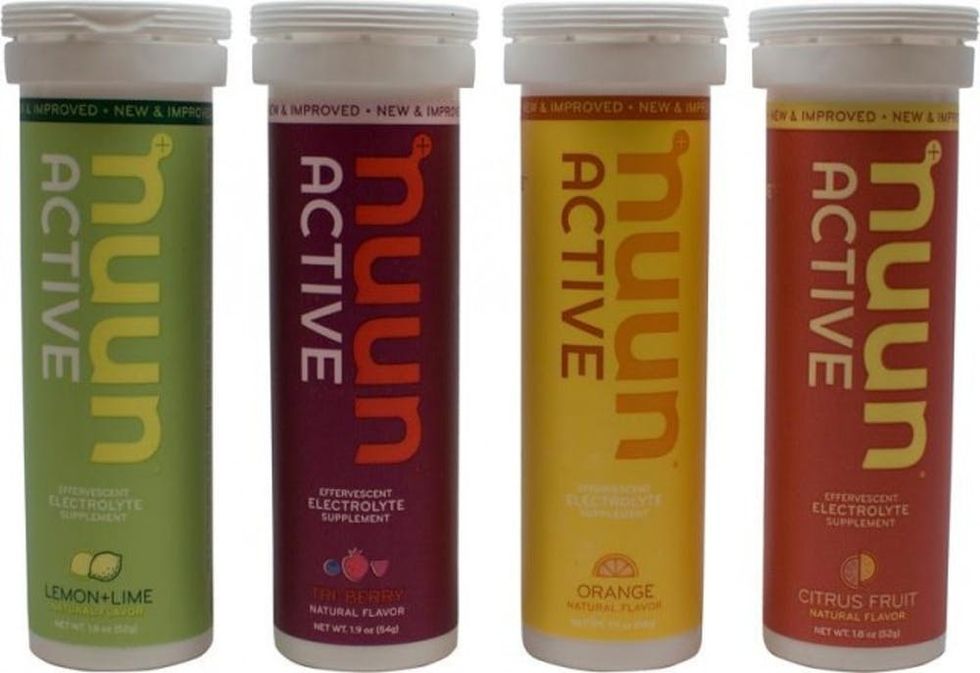 ---
1. Nuun Active ($7): Perfect for endurance athletes, Nuun's updated formula across their active and energy lines uses all plant based ingredients, including monk fruit extract and avocado oil. Plus, they're certified vegan, gluten free, soy and dairy free. Packed full of electrolytes, you can pick this mix up at Whole Foods, REI and other running and cycling stores.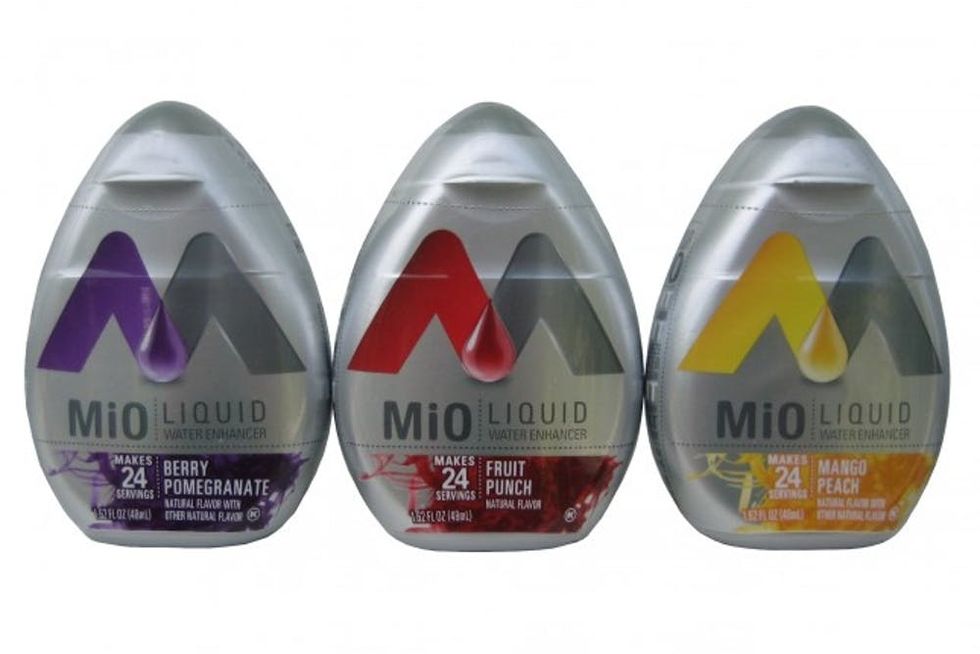 2. MiO Energy Liquid Water Enhancer ($4): You get 24 servings of delicious flavored water in this one pocket-size packet, making it easy to throw in your purse or leave in your car so you're never without a little extra flavor.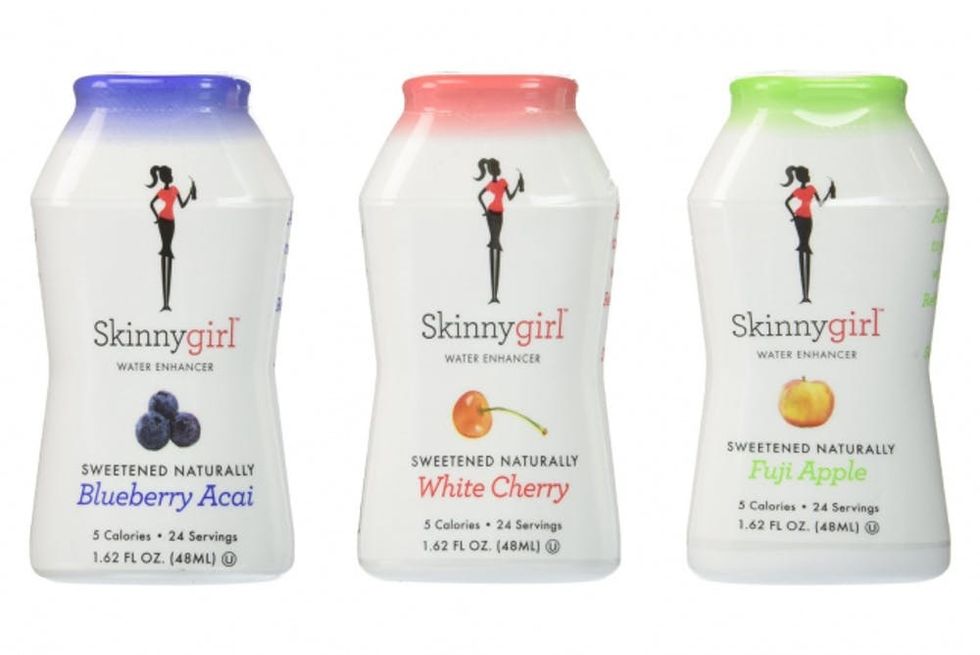 3. Skinny Girl Water Enhancer ($4): We already know the girl can make a mean cocktail, so why would these water enhancers be any different? Mix it up throughout the week with all four modern flavors: white cherry, tangerine pink grapefruit, blueberry acai and pineapple coconut.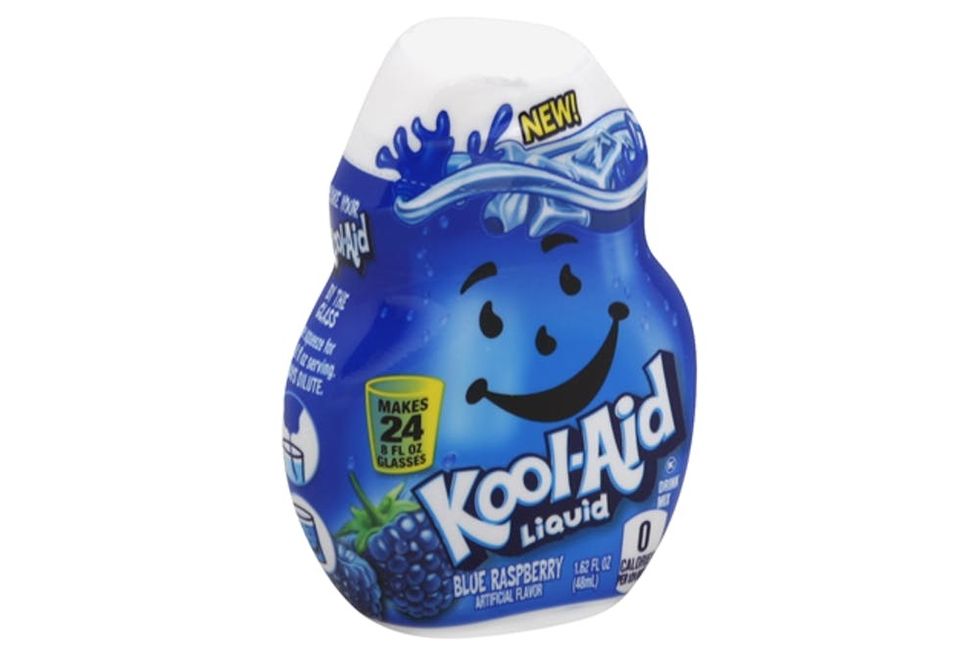 4. Kool-Aid Liquid Drink Mix ($2): Okay, so this isn't the healthiest thing on the list, but if you grew up in the '90s or '00s, Kool-Aid was your jam. Skip the powder (and control your cals) with this super convenient liquid drink mix.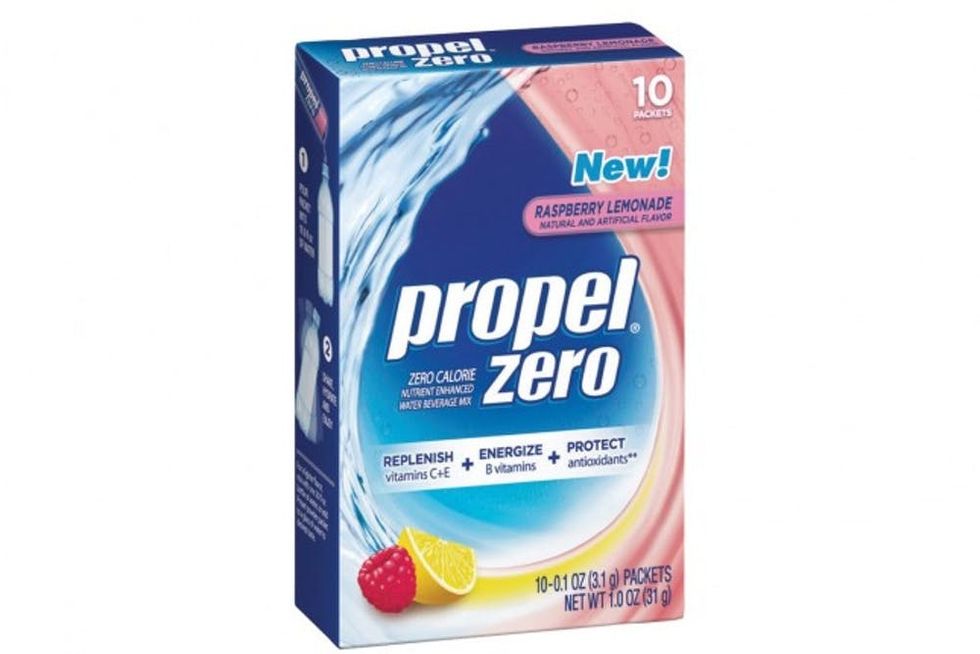 5. Propel Zero Fitness Water Beverage Mix ($2): Another great flavor enhancer for people with active lifestyles, Propel comes in a variety of standard flavors like raspberry lemonade and creative flavors like kiwi strawberry. Every single one is zero calories.
Have a fave drink mix that we didn't list? Tweet us your pick @BritandCo!
Kelsey Nelson
Kelsey Nelson is a born-and-raised Ohioan living life in South Carolina. She thrives at binge watching Netflix, contemplating what to order at the bar and running any trail or road she can get her feet on. In addition to being a Brit + Co contributor, she writes about southern pleasantries, DIY mishaps and more at North Living South. If she isn't writing or running, she's off adventuring with her husband Brad and their Lab/Dachshund mix, Gordy.