5 Mixers to Improve Your Cocktail Drinking Experience
Jul 03, 2014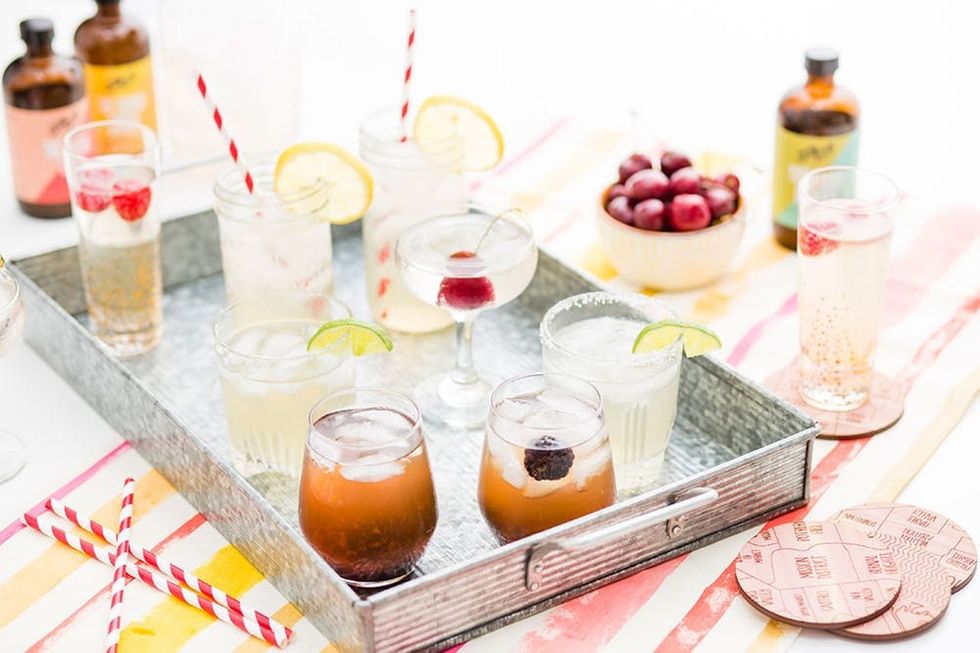 ---
July heat is in full effect, which means it's the perfect time to wet your whistle with some refreshing libations! And guess what? The B+C Shop has a mixer for that! Actually, we've got five yummy mixers from the folks at White Whale. From sweet treats to bold bourbon bevvies, here are five delicious drinks for summer sippin'.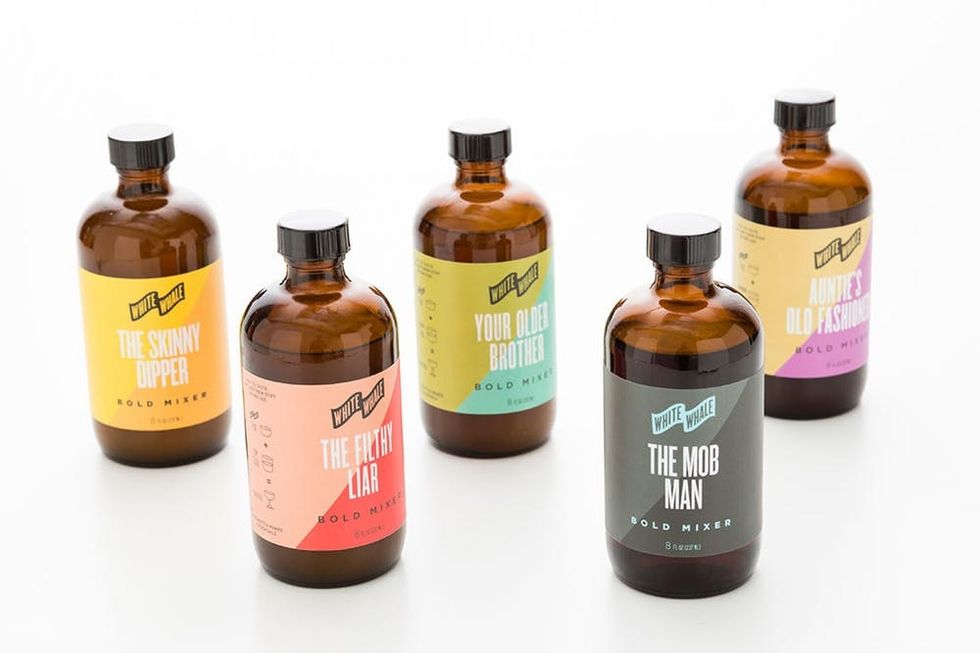 Now, let's mix up some drinks!
Your Older Brother Cocktail
This cocktail is light, sweet and floral but it packs a punch. Yeah, that same kind of punch your older brother would give you when you tried to play with his G.I. Joes. Your older brother would probably not order this drink out at a bar, but he'd secretly love one on a hot day.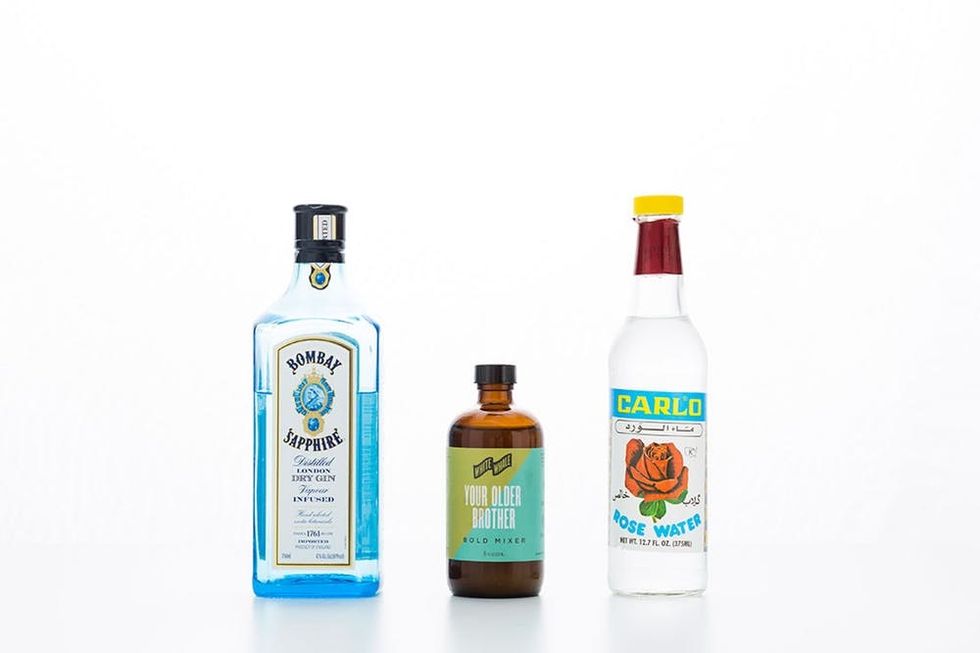 Ingredients:
– 1 oz Your Older Brother
– 2 oz gin
– ½ oz rose water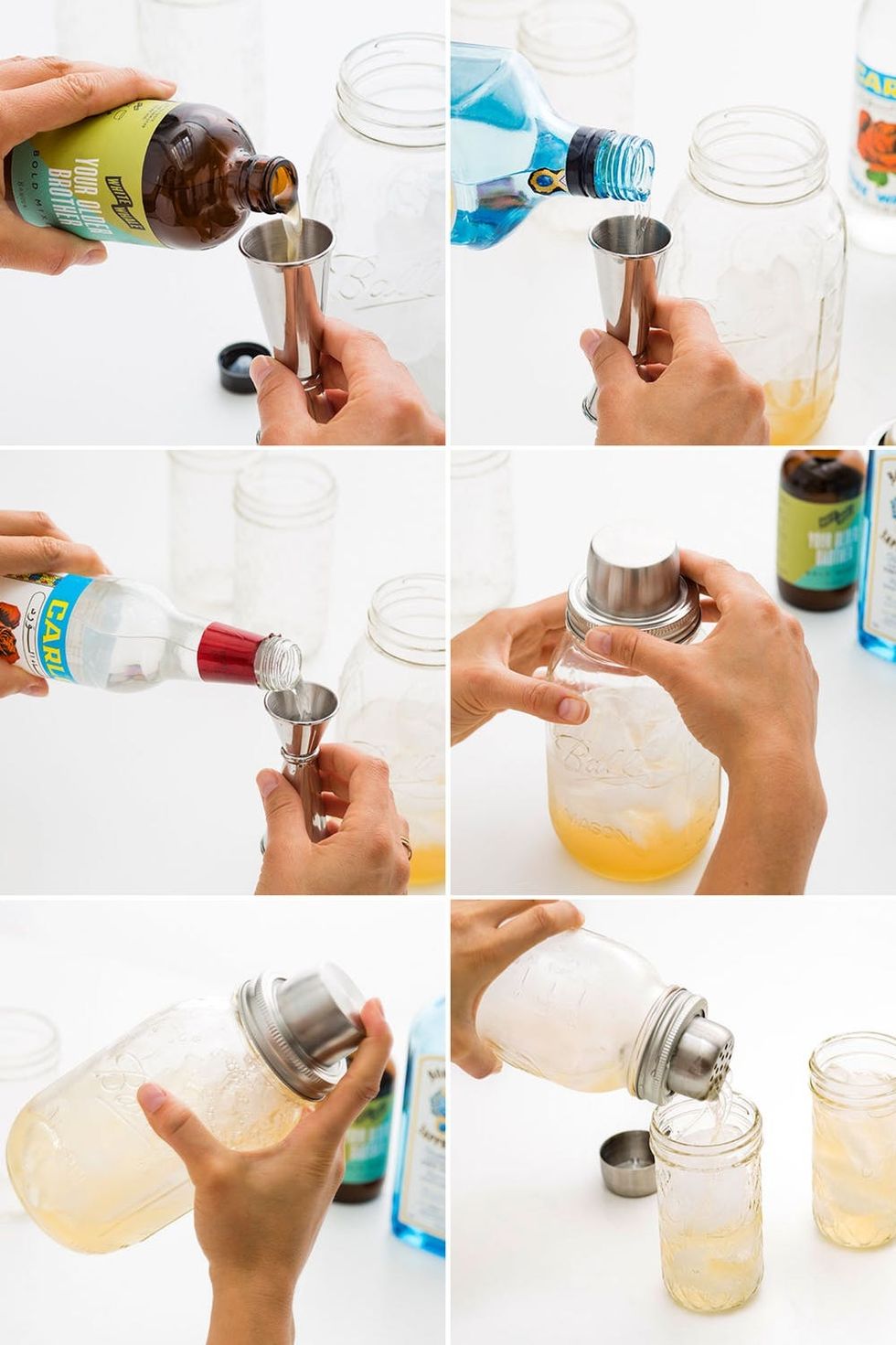 Pour your ingredients in the shaker and then shake, shake, shake!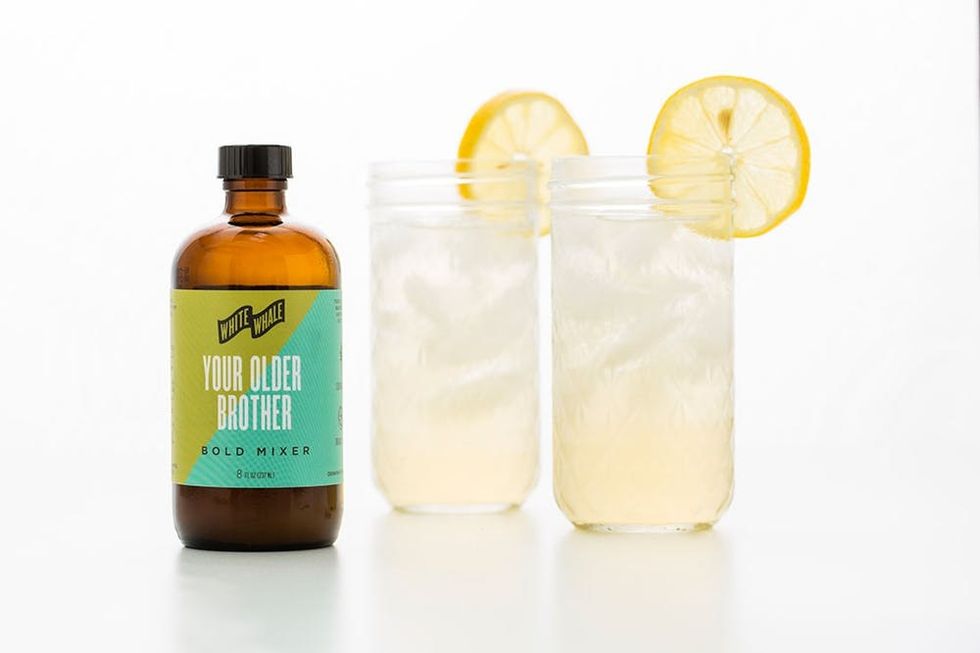 Filthy Liar Margarita
Margarita lovers, this one's for you. Despite the name, this drink won't make a filthy liar out of you when you exclaim how delicious it is. And we hope it doesn't make you one after a few (oh, tequila). Our cocktail has a fruity flavor with a hint of herbs making it less sweet than a typical marg. We ain't lyin'.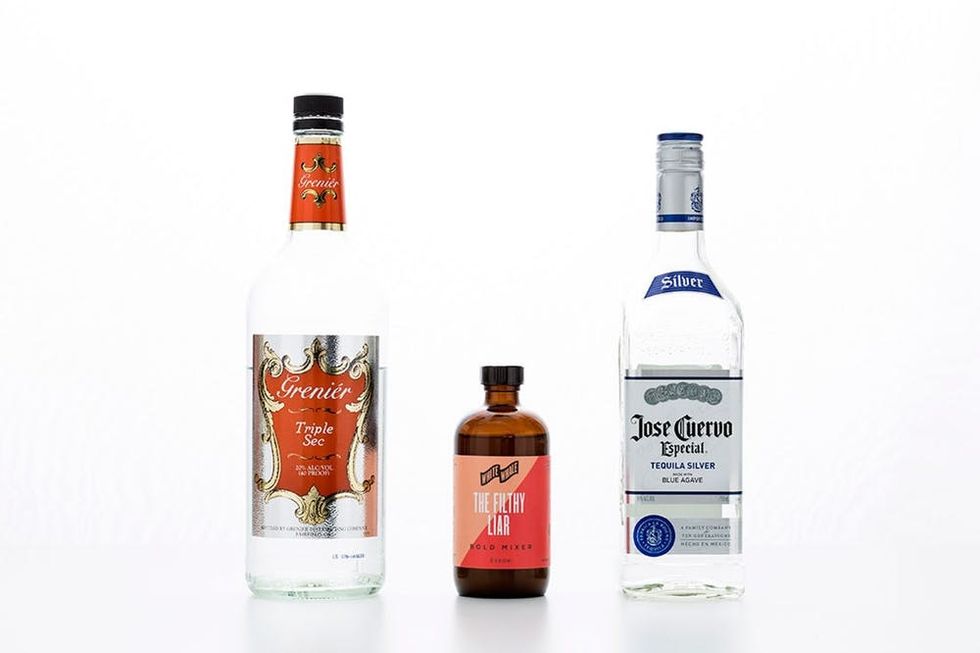 Ingredients:
– 1 oz Filthy Liar
– 2 oz tequila
– ½ oz triple sec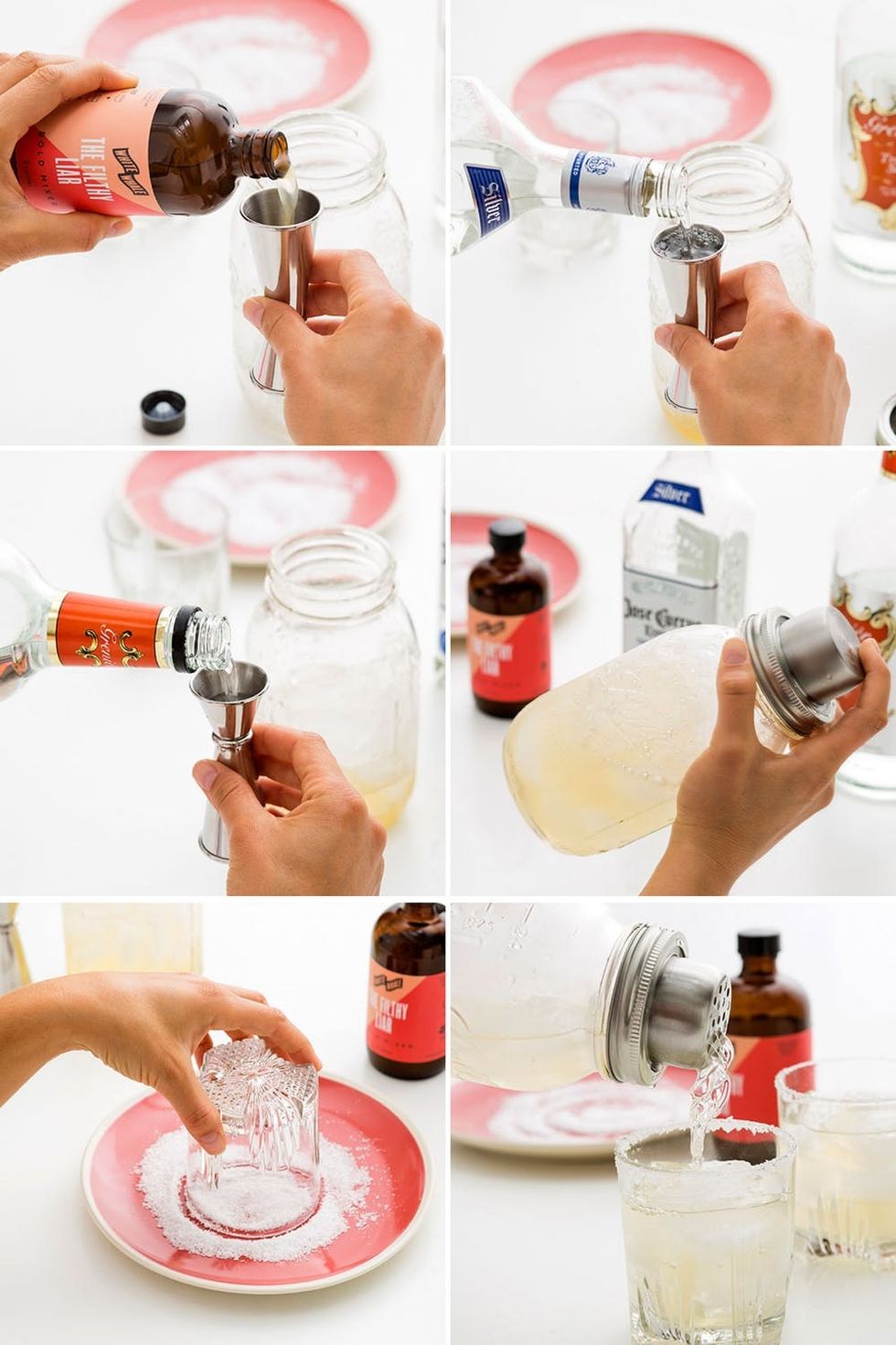 Add your ingredients to a shaker filled with ice, shake and pour.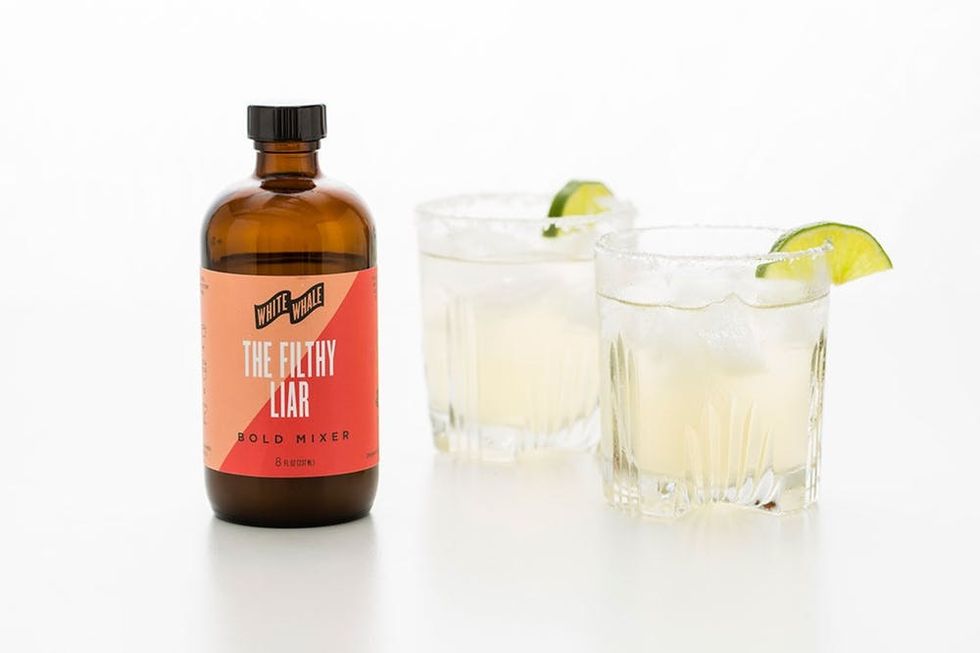 Auntie's Old Fashioned with a Twist
An old fashioned meets a whiskey ginger (beer) at a bar, they fall in love and they make Auntie's Old Fashioned. This libation inherited some kick from the old fashioned and the sweetness of the whiskey ginger. This baby is a true delight.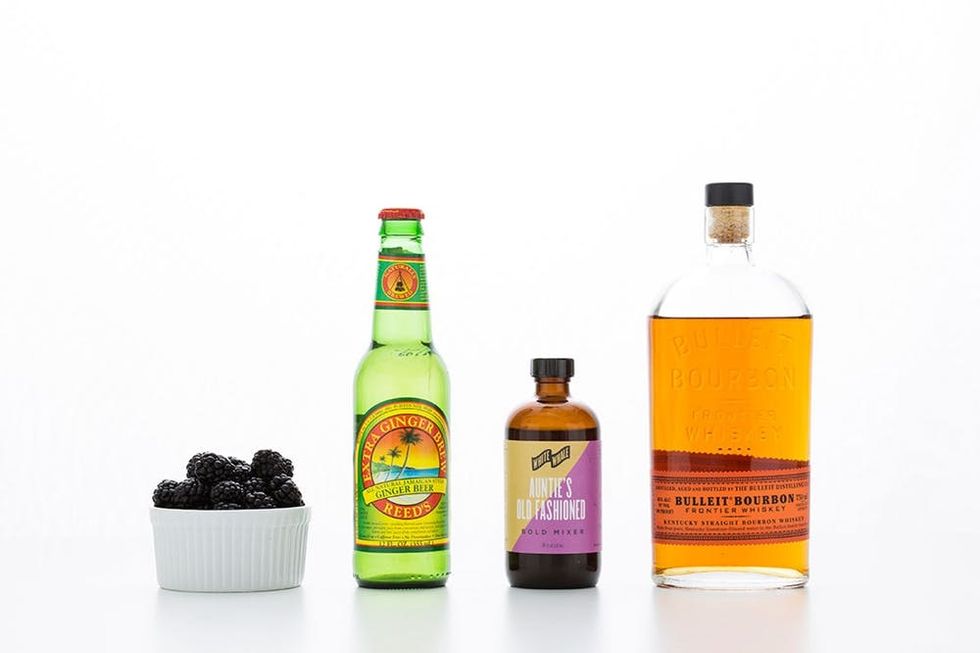 Ingredients:
– 1 oz Auntie's Old Fashioned
– 2 oz bourbon
– 1 oz ginger beer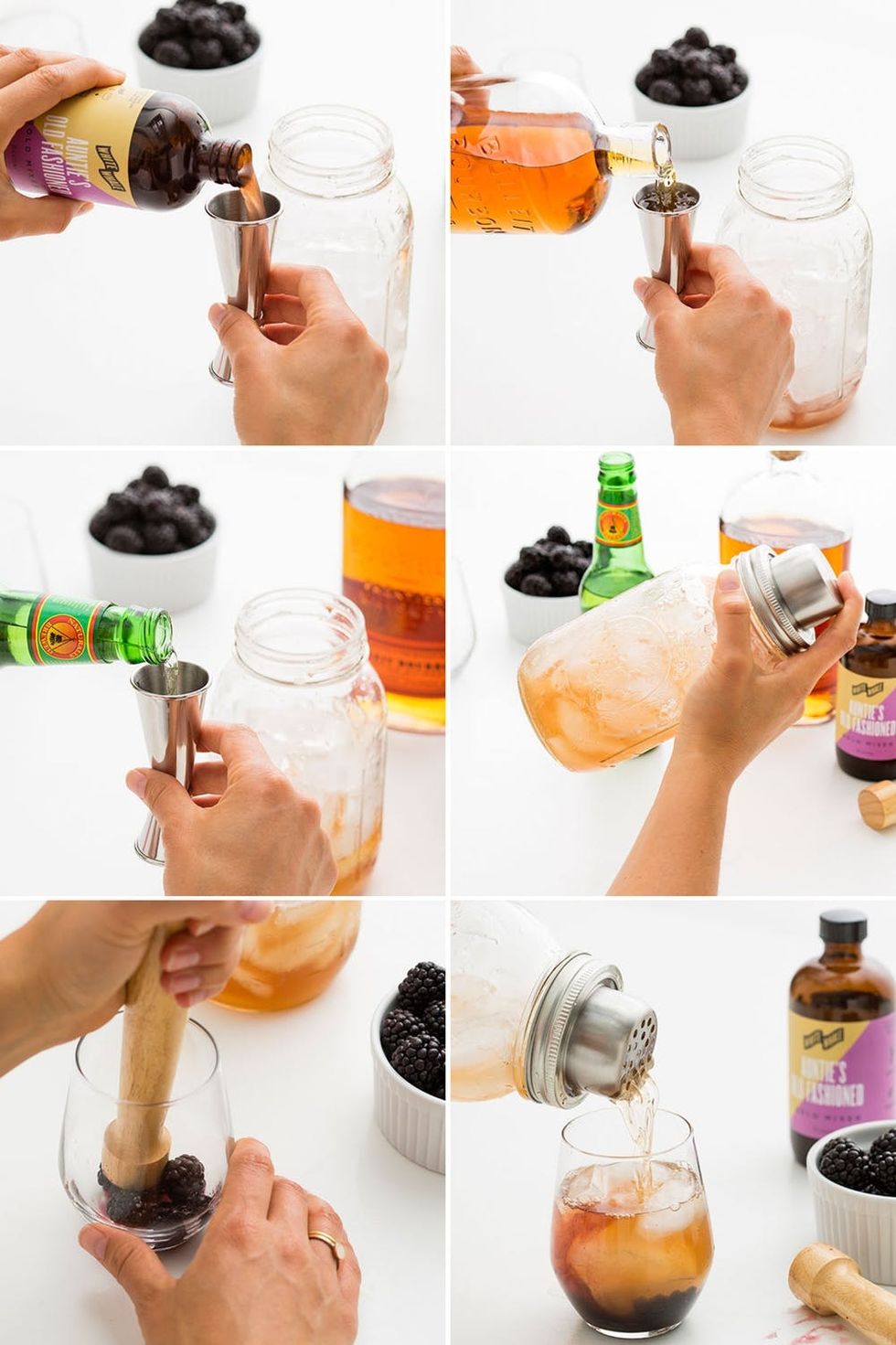 Combine your ingredients in a shaker, muddle some berries at the bottom of a glass, then add your liquid!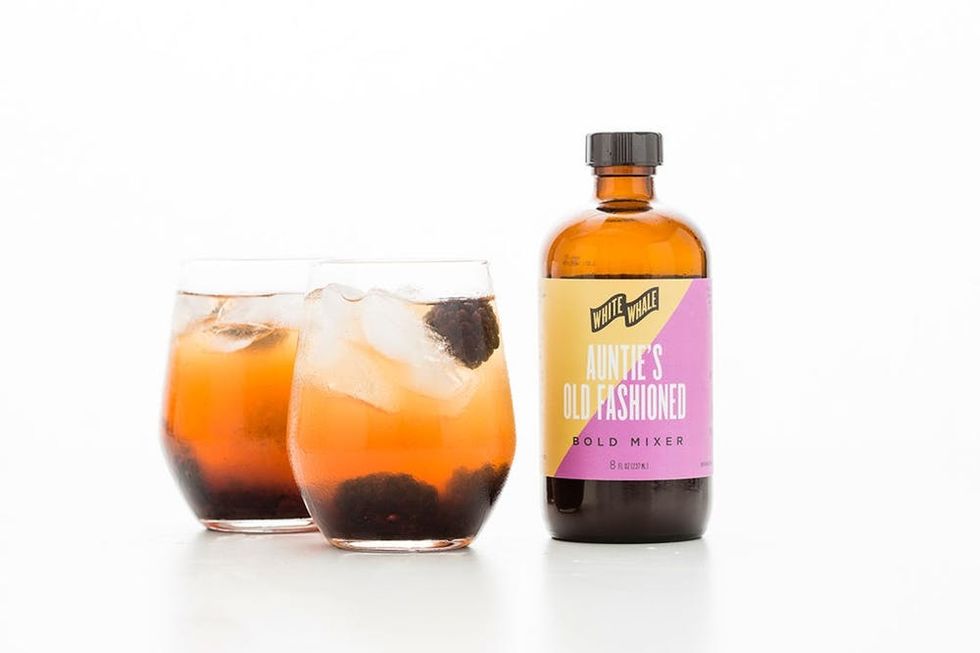 The Mob Man Martini
Love your martinis but hate olives? Love a hint of sweet but hate foofy cocktails? Well you'll love this drink. By adding a splash of The Mob Man to this classic martini, you'll taste a hint of pear, apple, cherry, blackcurrant, and orange. But not too much, we swear.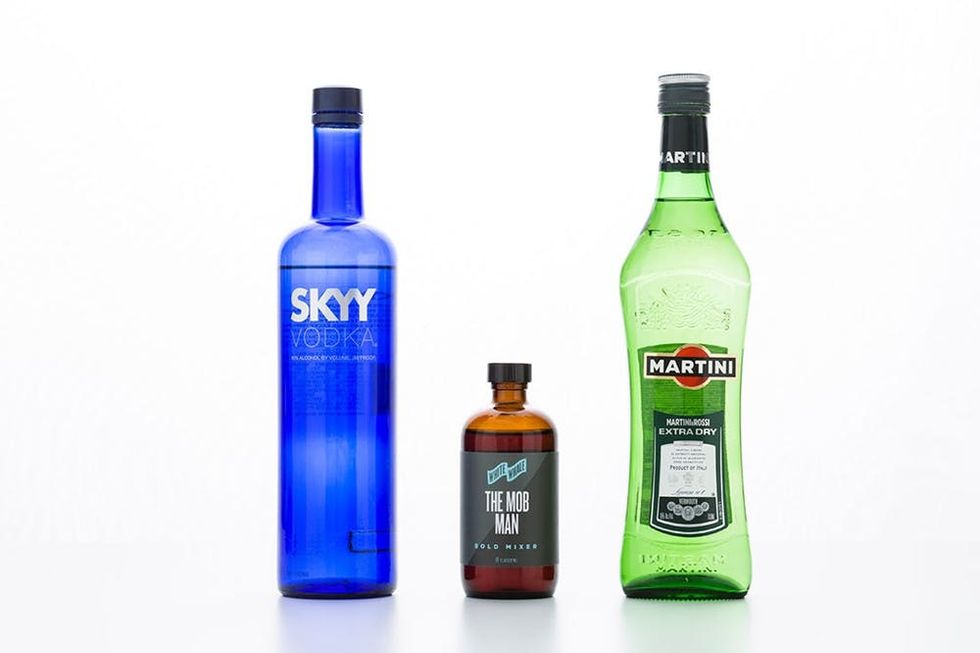 Ingredients:
– 3 oz vodka
– 1 oz vermouth
– a splash of The Mob Man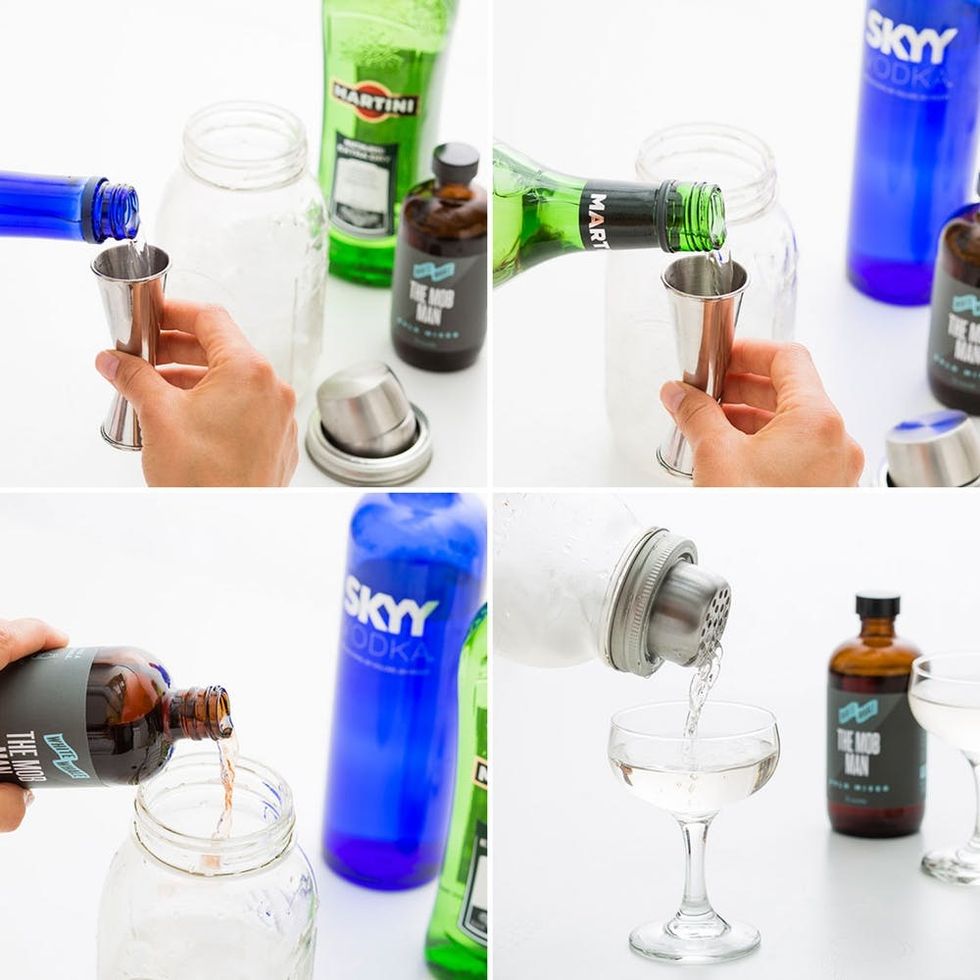 Add a cherry to garnish this classy delight.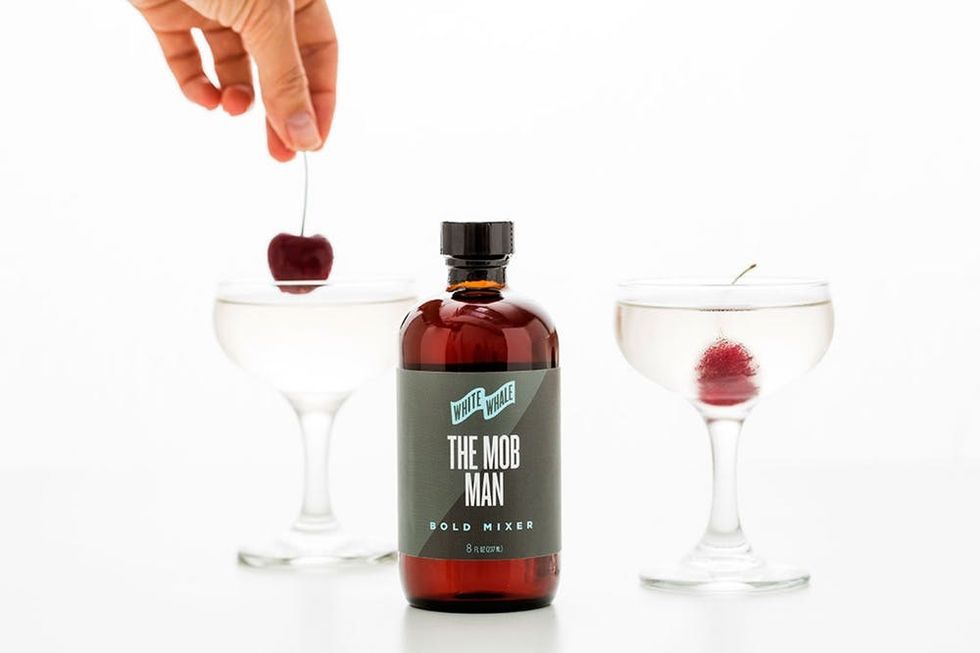 The Skinny Dipper Mimosa
It's morning, it's sweaty hot, you just woke up and you're ready for a dip. A skinny dip. While you head out to cool off, make a pit stop in the kitchen and grab one of these delightful and refreshing adult beverages. It's like a mimosa with mango, lemon and lime. And it's amazing. Bottoms up (you know which one we mean).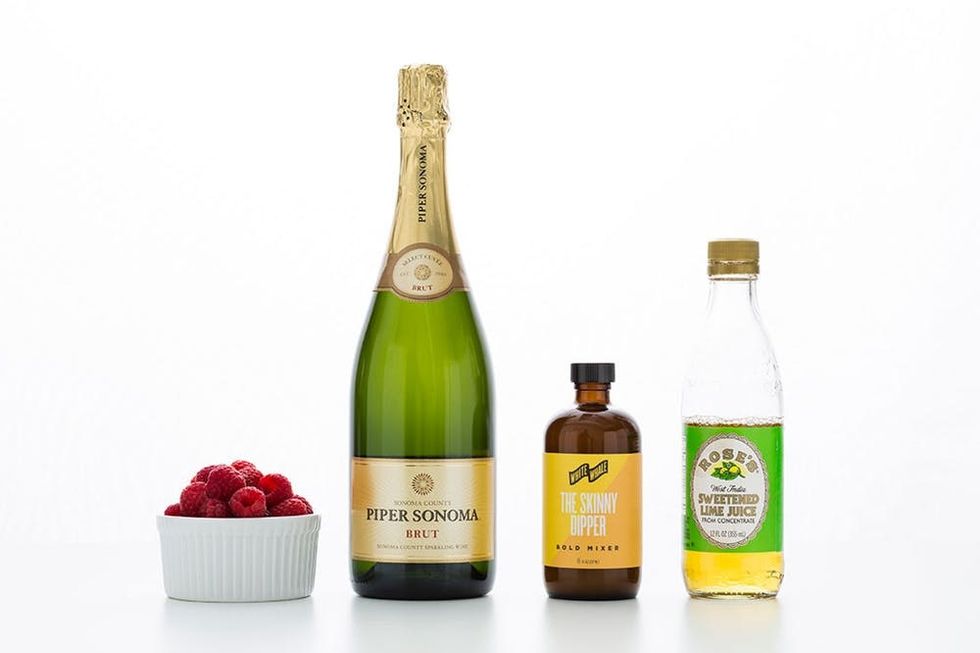 Ingredients:
– glass of champagne
– a splash of sweetened lime juice
– a splash of The Skinny Dipper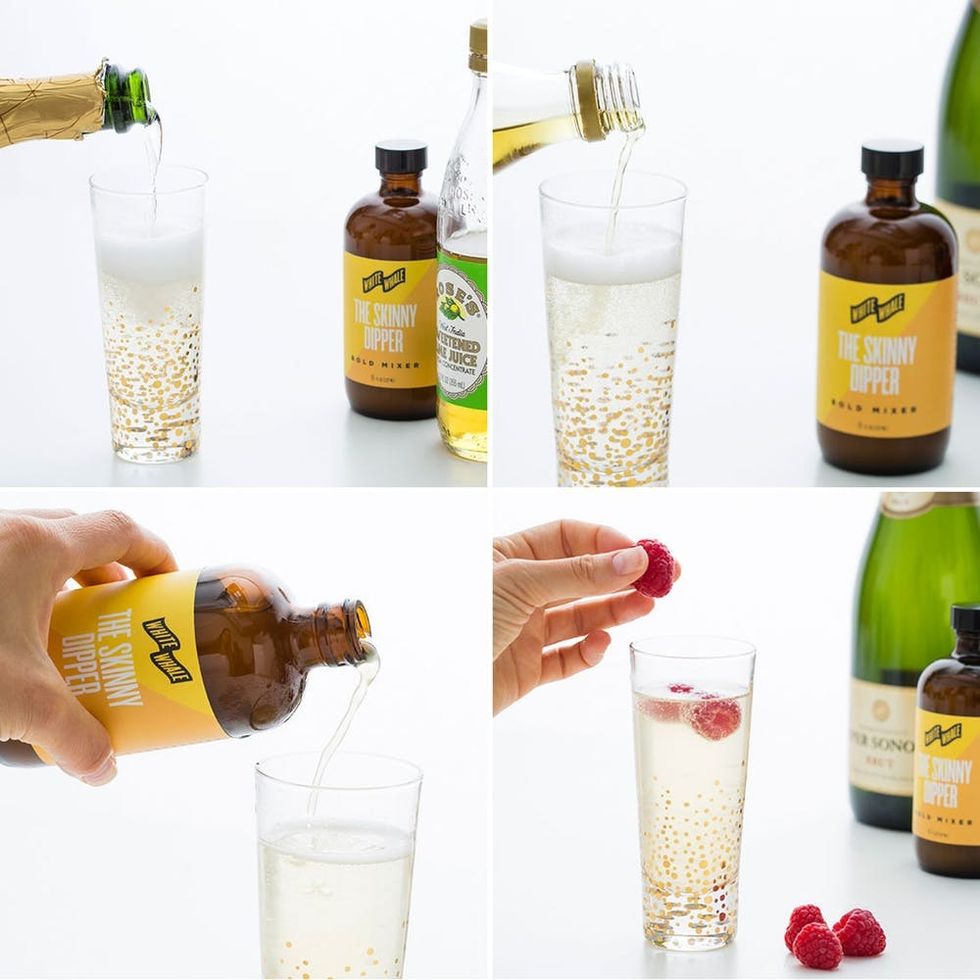 Style up these elixirs with berries. Like the glasses? Pick one up in our shop!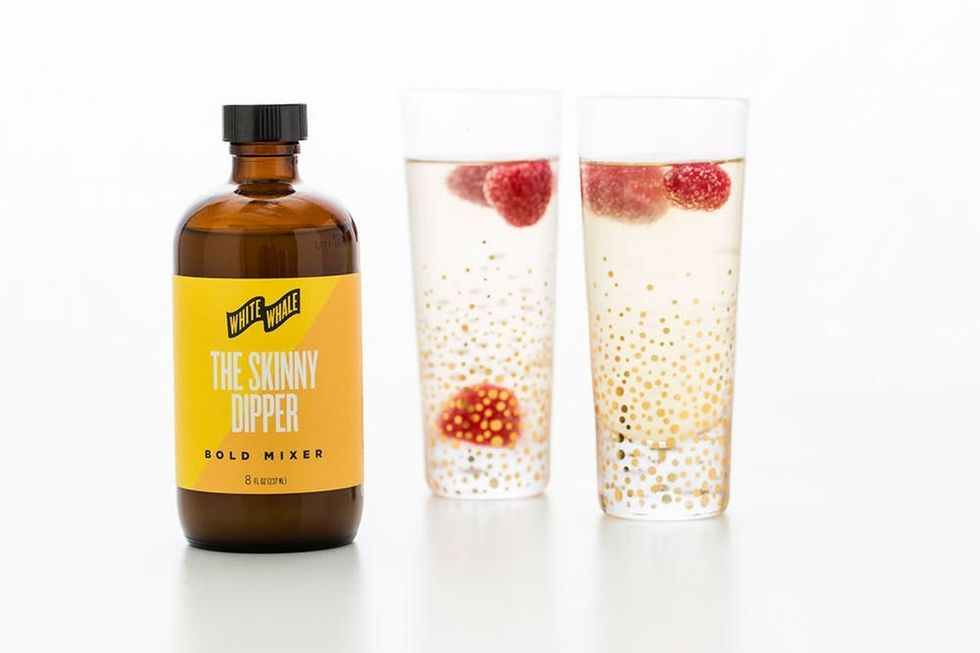 Now, it's time for a cocktail party! :)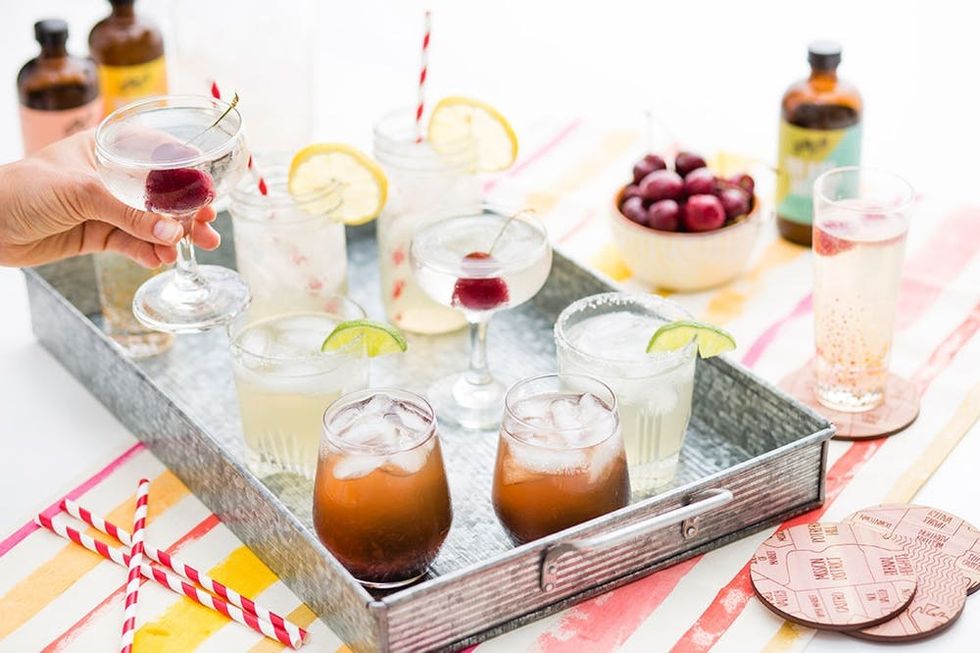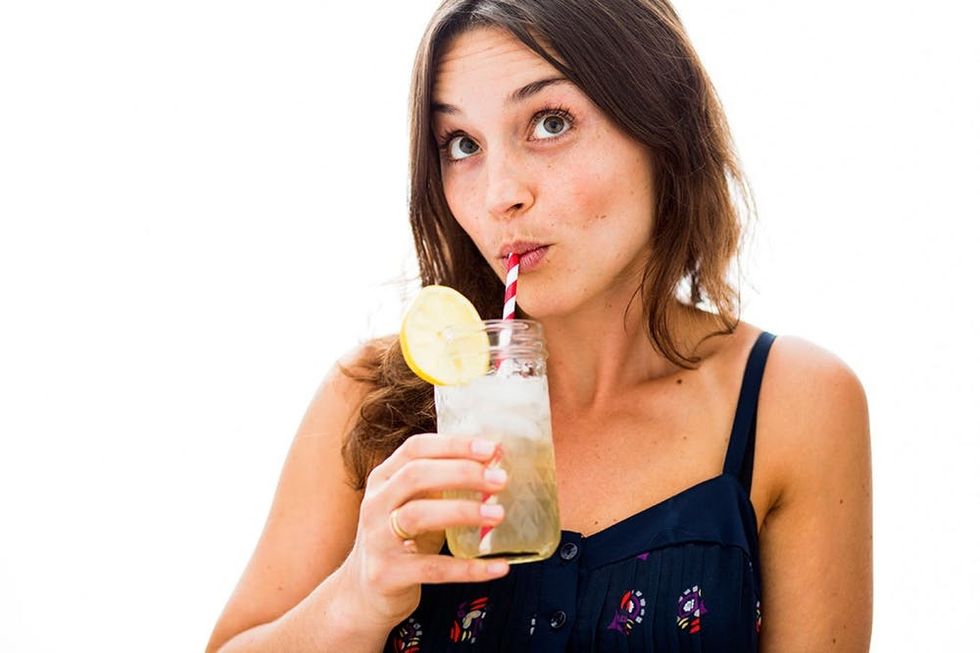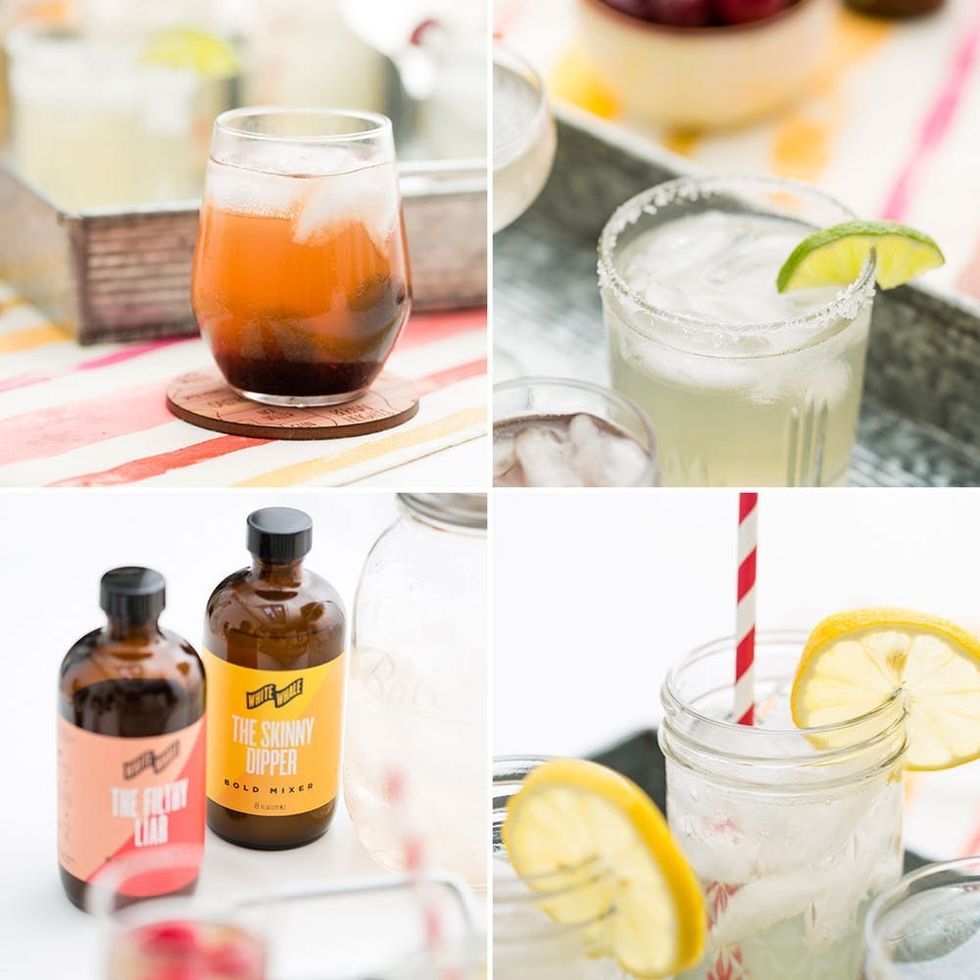 What cocktails are you drinking this summer? Let us know in the comments below!