Host a Wine-Slushie Party With These 9 Cool Ideas
Aug 03, 2017
We're major fans of the wine slushie as a summer sipping staple. It's an icy life-saver on hotter than HOT days that offers the fresh fruity flavor of a smoothie but with our grown-up girl taste for wine. Oh, and did we mention that they're a two-step ingredient concoction? If you haven't introduced the wine slushie to your summer entertaining yet, scroll on for our fave recipes and party ideas.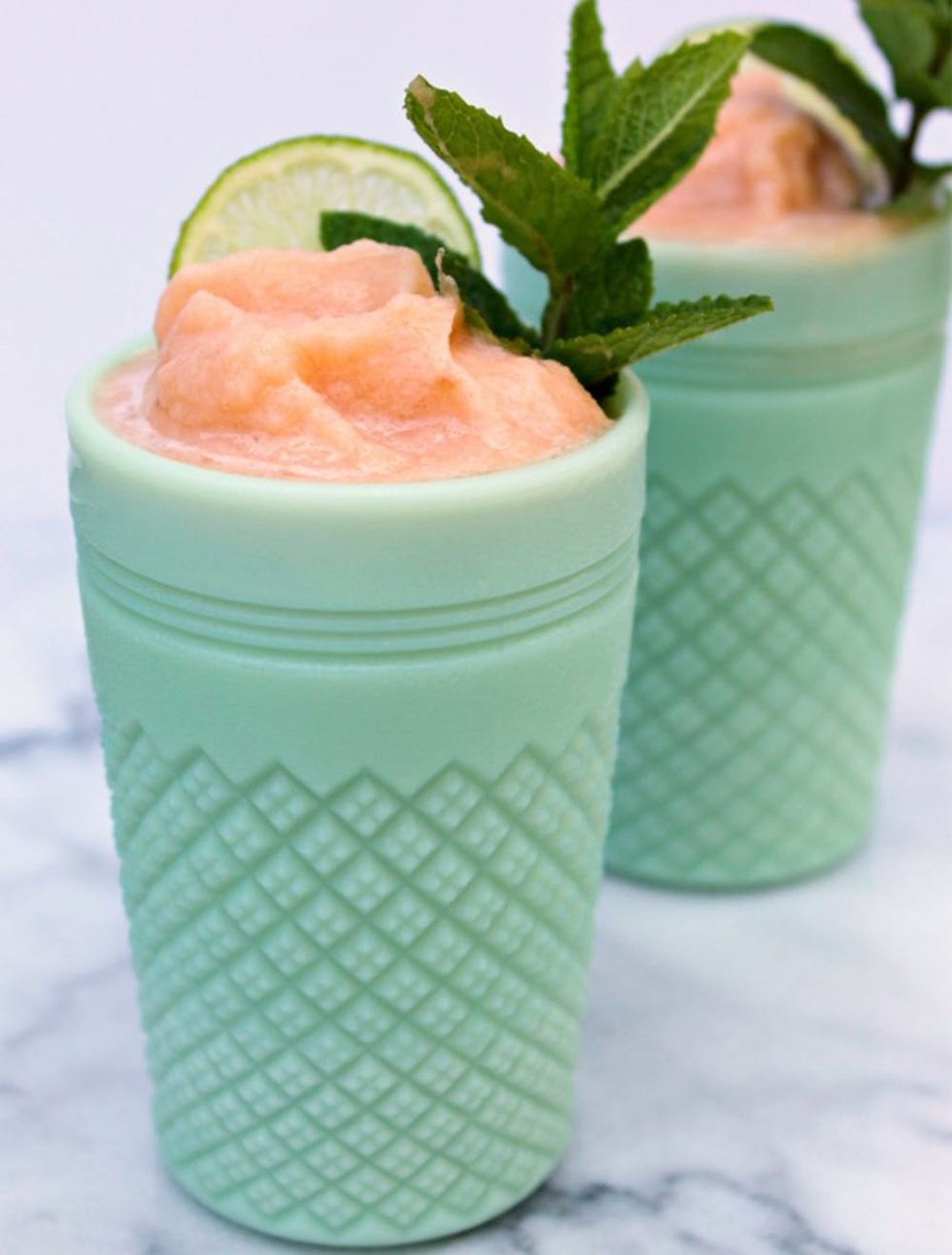 ---
1. Trendy Tumblers: The cup itself is almost as important as what you put in it, amirite? (via Cooking With Books)
2. Slushie Bar Central: Serve up your cool cocktails from a tropical-inspired outdoor bar. While the actual slushies need to be served pronto to stay frozen, you can keep glasses, garnishes, and prosecco finishers in full view.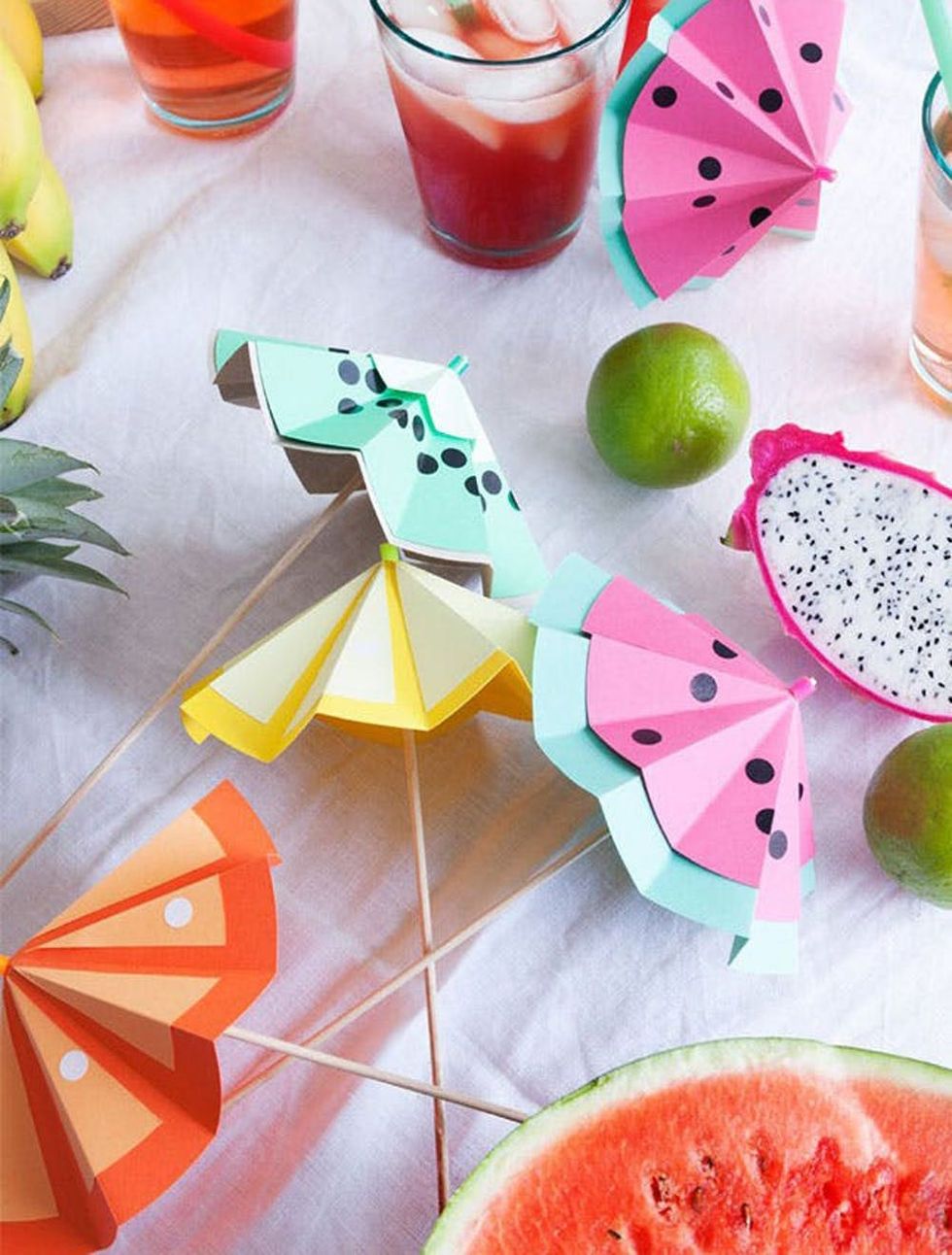 3. DIY Cocktail Umbrellas: Offer an assortment of colorful slushie flavors and enhance their curb appeal with these fruity homemade paper cocktail umbrellas. (via We Like Mondays)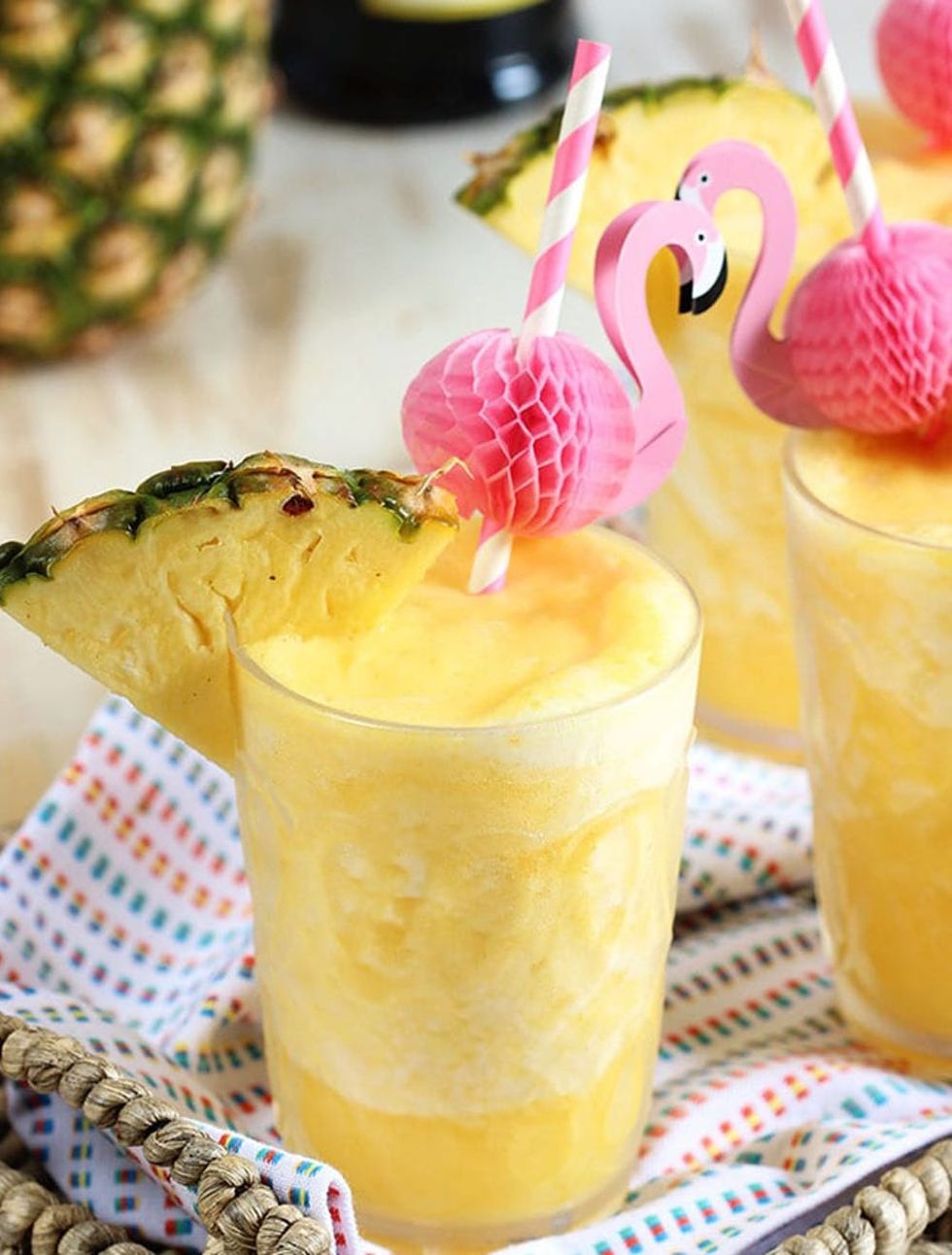 4.Pour in Prosecco: From brunch onward, bubbly is definitely a good idea. Add some welcome fizzy freshness to your wine slushie with a prosecco pineapple blend. (via The Suburban Soapbox)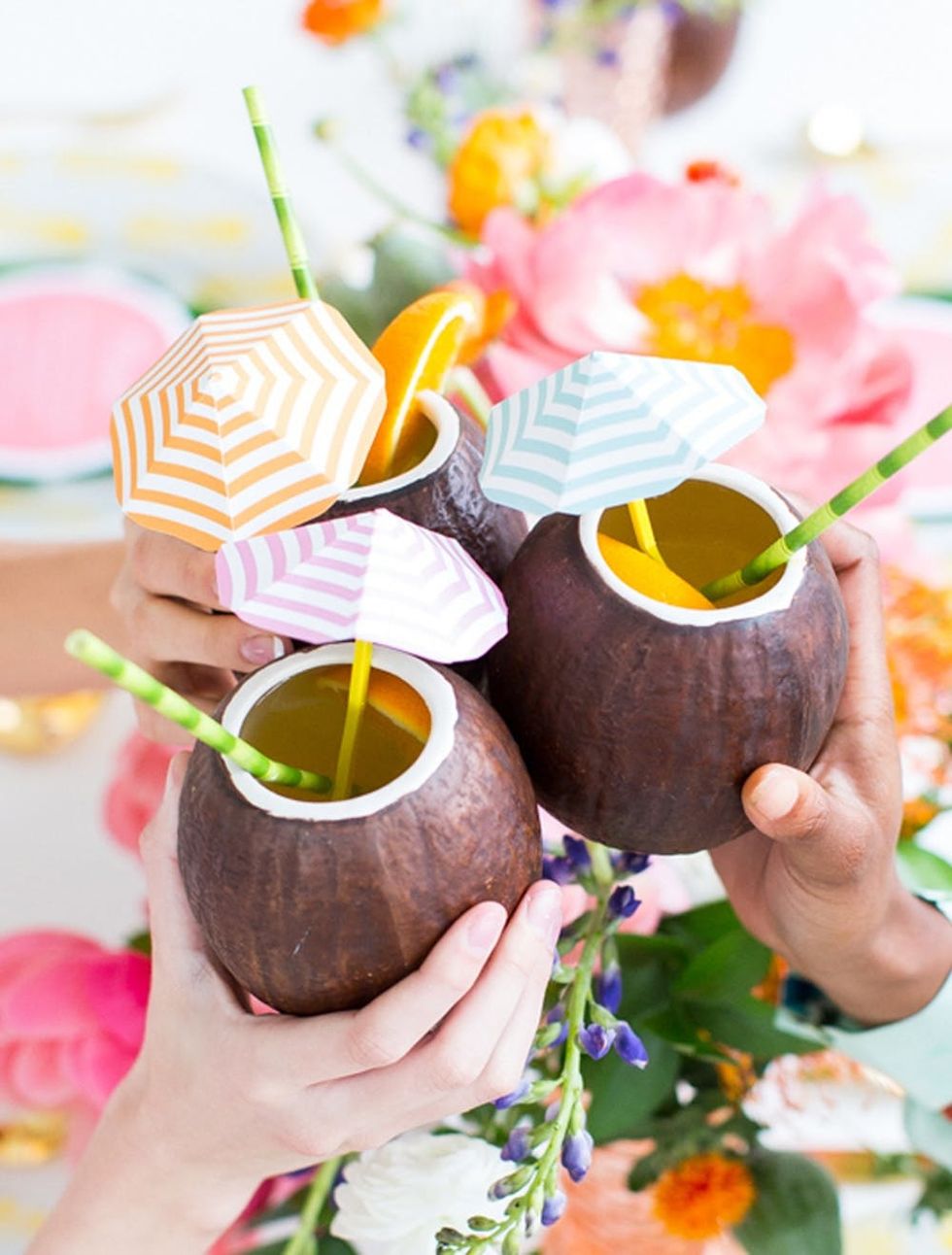 5. Coconut Cups: Give your slushies a taste of retro flair with tropical tiki accessories like coconut cups and faux-bamboo straws. Check out cocktail emporiums for unique glassware and garnishes. (via Sugar and Cloth)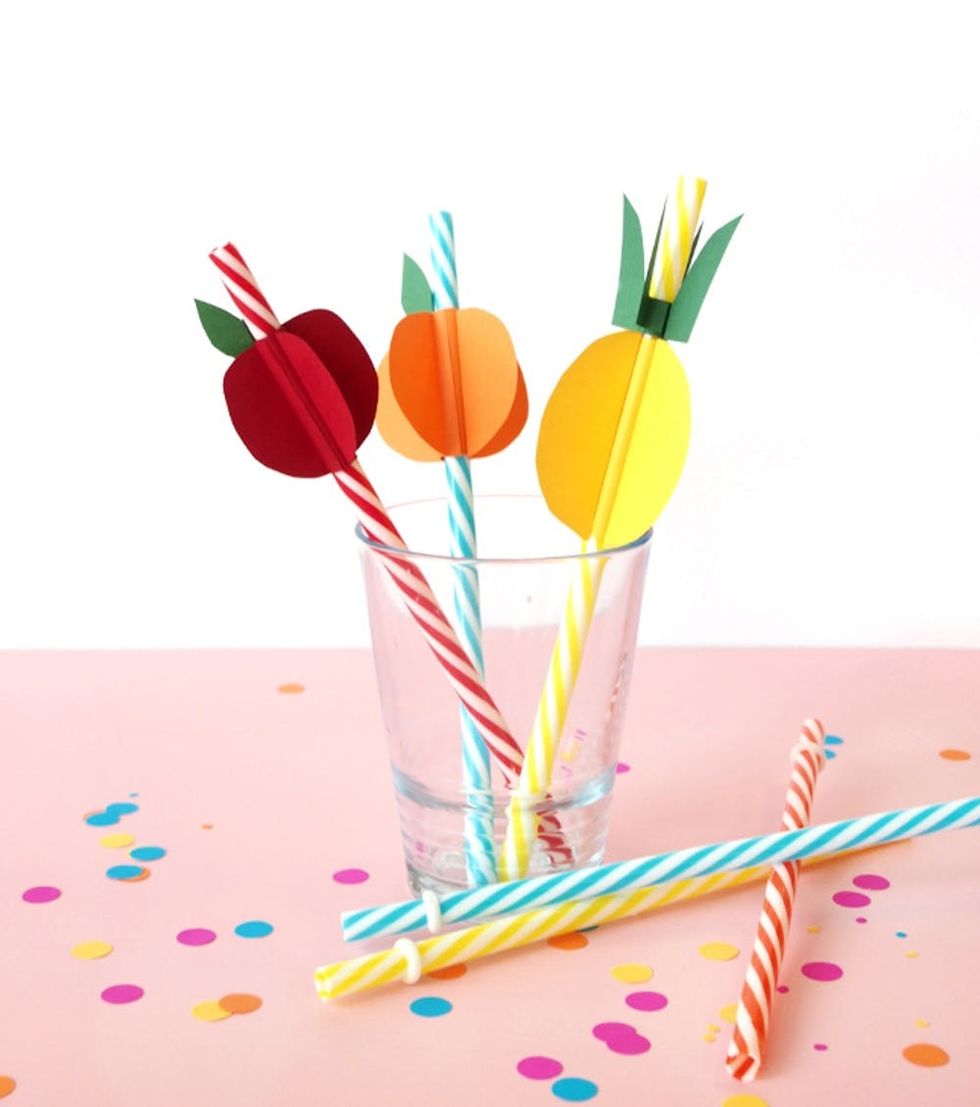 6. DIY Fruit Straws: Wine slushies call for more than your average straw. Look for bright and quirky options, or make your own DIY fruit straws to get mouths watering. (via Paper & Pin)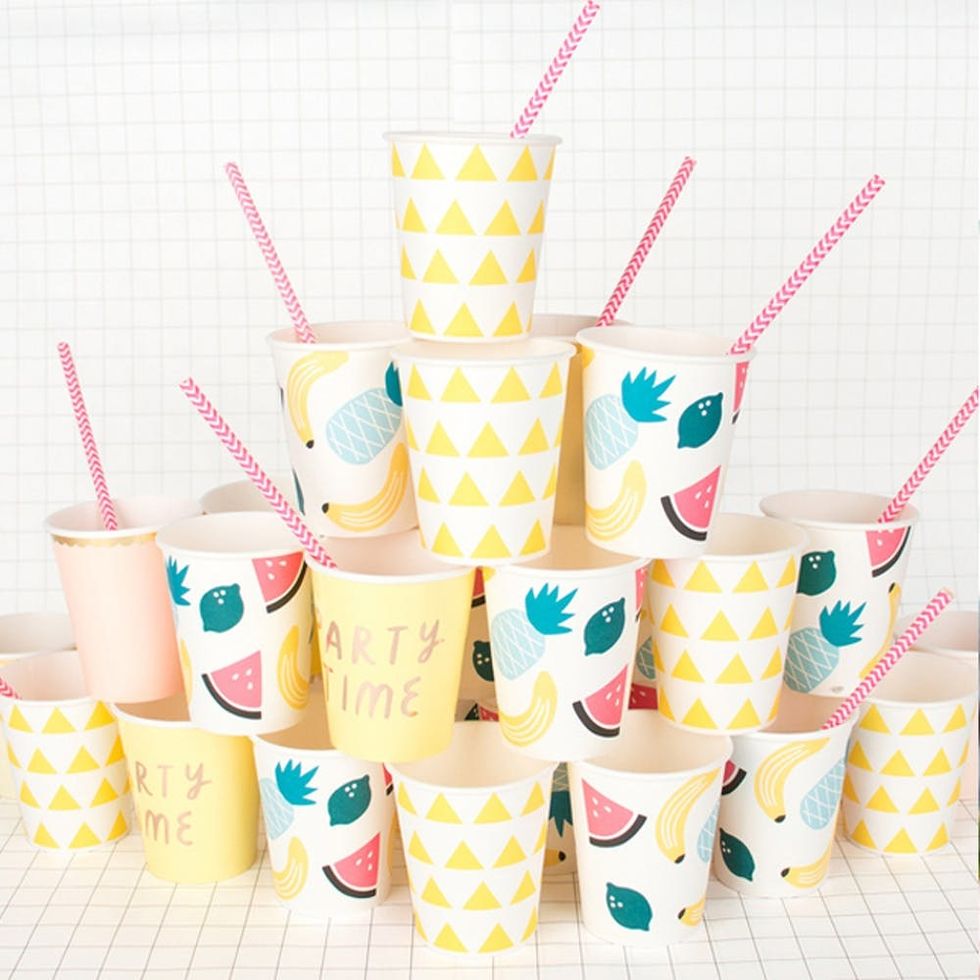 7. Paper Party Cups: Amp up the cute factor and skip the dishes with party-ready paper cups in fun and fruity patterns. (via My Little Day)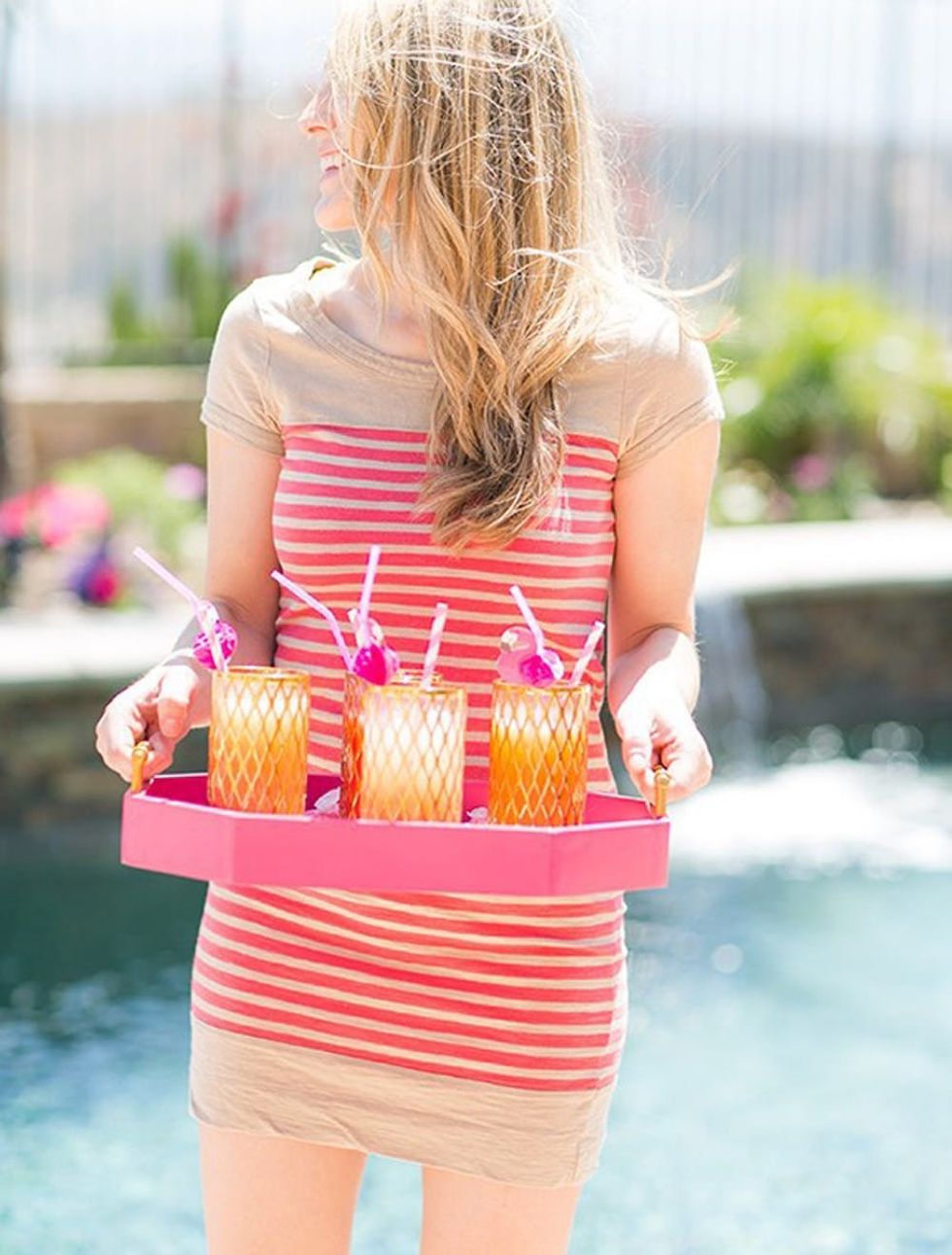 8.Serve With Style: Your wine slushie party will be extra Insta-worthy with bright finishing touches like a hot pink tray and sassy flamingo straws. (via Sugar and Charm)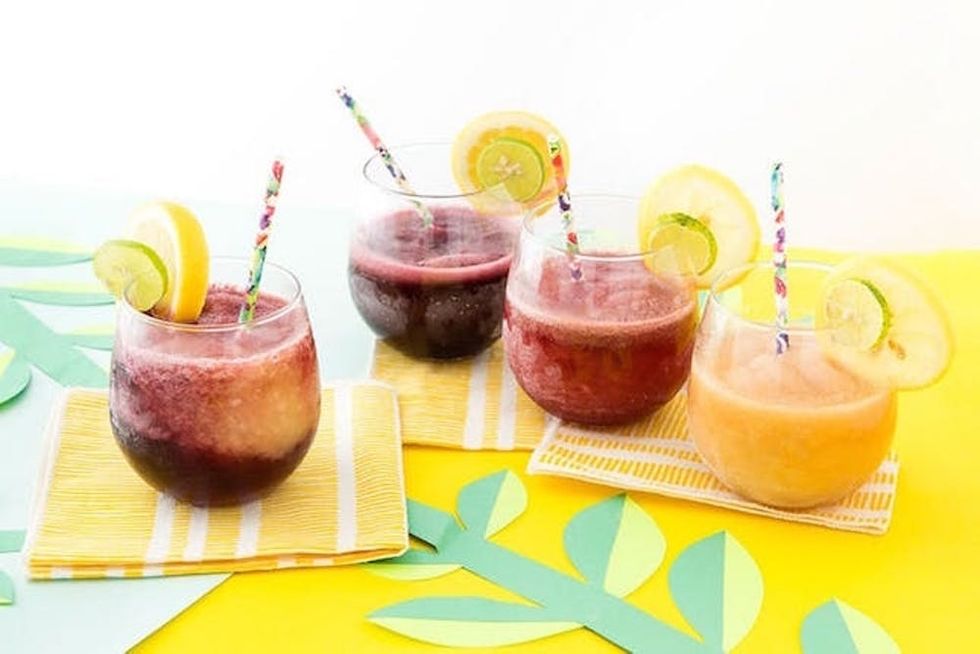 9. The Perfect Wine Slushie Recipe: This recipe calls for wine ice cubes and your favorite sorbet. Use different wines and sorbets to create a rainbow of bevies. (via Brit + Co)
Are you planning your very own wine slushie party? Follow us on Pinterest for even more summer party inspo!
Maggie Fogg
Maggie Fogg is a style-savvy Canadian contributor to Brit & Co. After studying fashion, Maggie worked in the lifestyle industry for several years, but left her role as a Toronto-based marketing director for an indie beauty brand to pursue her passion for travel and style abroad. In the past year, she's visited 22 countries across four continents, as she writes about style and design trends from around the world. Maggie is also an avid runner with a new found love of hiking.
Party