From Medicine to Mixtapes, Check Out 10 New 3D Printing Innovations Here!
Jul 04, 2014
Our monthly look at 3D printing projects, innovations, general updates and excitement just might need to turn into a weekly roundup, y'all. We hardly have enough MakerBots at our disposal to handle all of these great ideas, let alone spools of PLA to make 'em happen. This time around we're looking at new ways 3D printing is being used by doctors, marveling at some seriously creative accessorizing and even getting a little freaked out at how one artist used this tech to (gulp) bring back the dead. Oh, and you'll never guess what celeb is crashing 3D printing parties (besides Mindy Kaling). Keep reading for 10 printing projects that have us buzzing right now!
---
When a cast and physical therapy couldn't mend a Texas woman's crushed ankle, her doctor replaced the entire ankle with a 3D printed prosthetic called an "inbone" that can last for 10 years. Post-surgery, Bettye Dube is able to walk without pain — one of her only restrictions is no heels. We know of some fab 3D printed insoles, tho…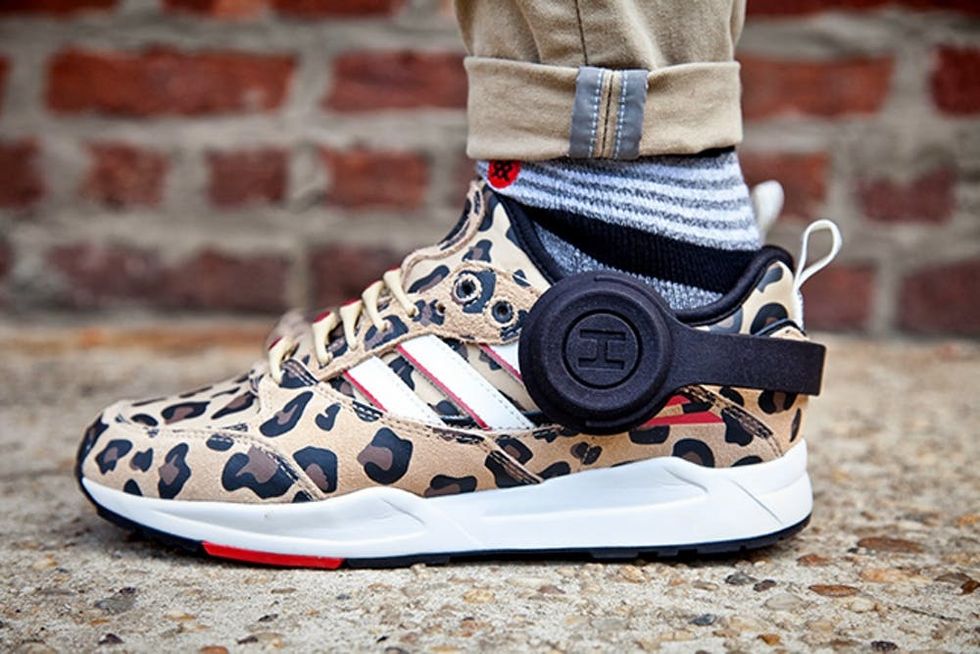 Or actually, how about some, 3D printed shoe accessories to spice up those high impact kicks, Bettye!? This Kickstarter met its goal (yayayaya!), which means your sneakers are about to get super cute with printed horns, headphones, words, little robot guys, even metallic bows. Made With Code grads, meet your next project.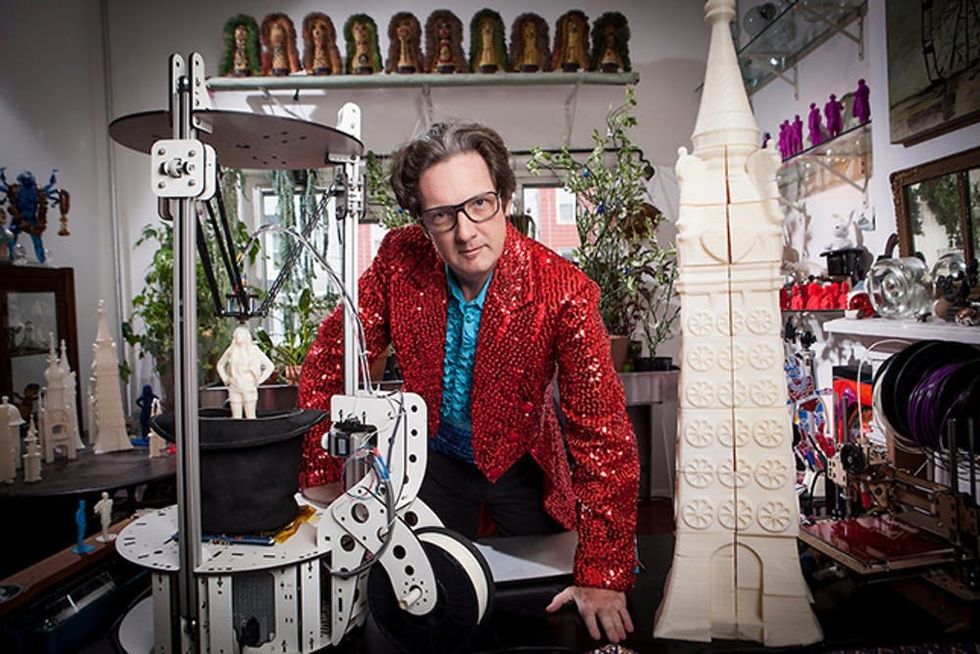 One man is taking 3D printing to new heights, like the Cyclone — and the Sling Shot! Next time you and the fam take a trip to Brooklyn's Coney Island, you can peruse printed recreations of the original Luna Park at The Great Fredini's Scan-A-Rama. After last year's successful Kickstarter, Fred Kahl has been fabricating the long-gone original attraction in 3D form for today's tourists. And what's Coney Island without a freak show? Fred turns his #3Dprintingfails into their own side show. No man, woman, child, or bearded lady left behind.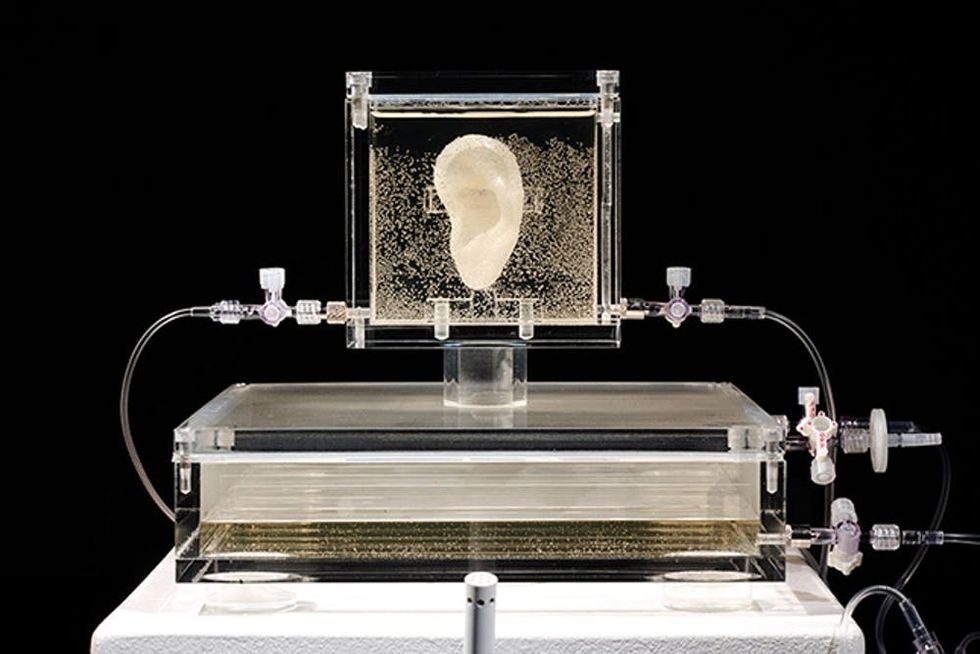 4. Van Gogh's Ear: If you think you can 3D print just about anything these days, you might be right. Last month an artist + a team of scientists created a living replica of Vincent van Gogh's ear. Using tissue-engineered cartilage that actually came from a relative of the artist and computer imaging technology, they molded an identically-shaped ear. Catch it on display, submerged in a nutrient solution at the ZKM Karlsruhe in Germany. #creepybutcoooool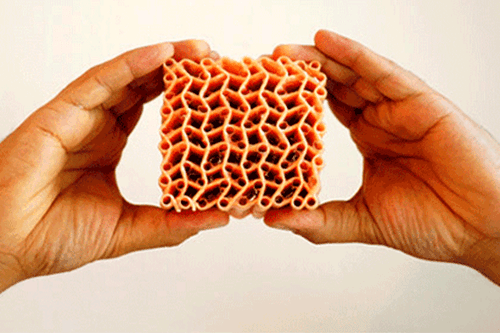 5. Body Armor: This isn't your average metal-plated protection. A collaboration between a student at the Royal College of Art in London and a weaver, this is a combo of cotton yarn, liquified silicon and old school hardware, 3D printed as a single strand of yarn. It can defend you from blunt bumps or sharp stabs… and keep you cozy?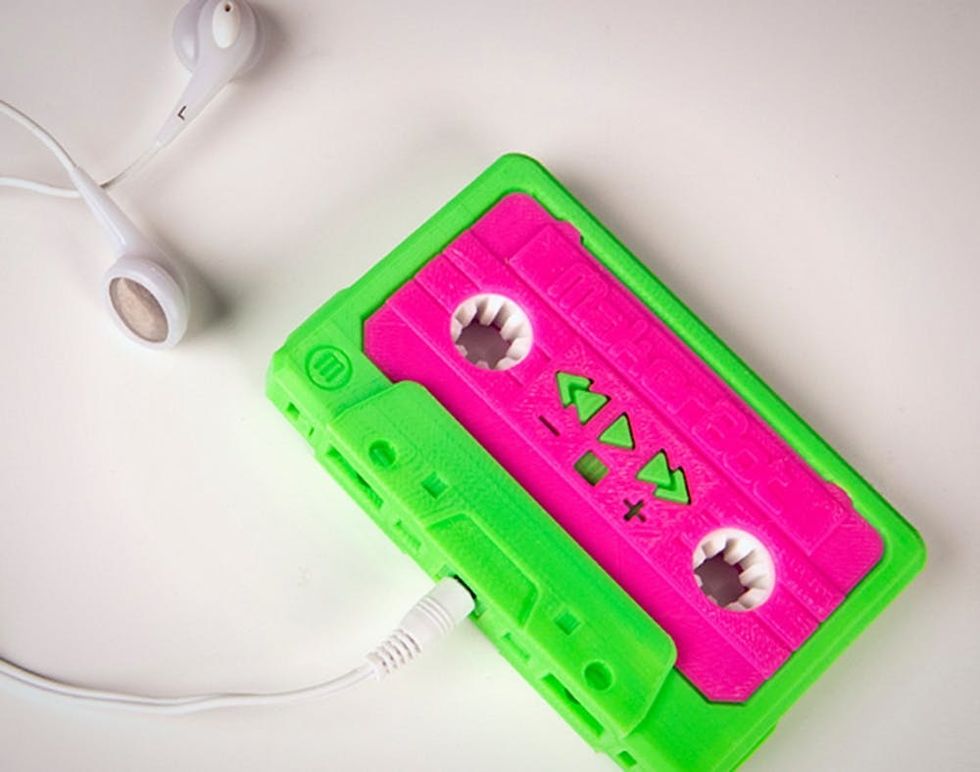 That's right. There's a new school of old school 3D printed mixtapes from MakerBot! This batch of 3D printed MP3 players comes in bright neon hues that hold four gigs of memory, which you can use to play tunes or transport files ready to be printed.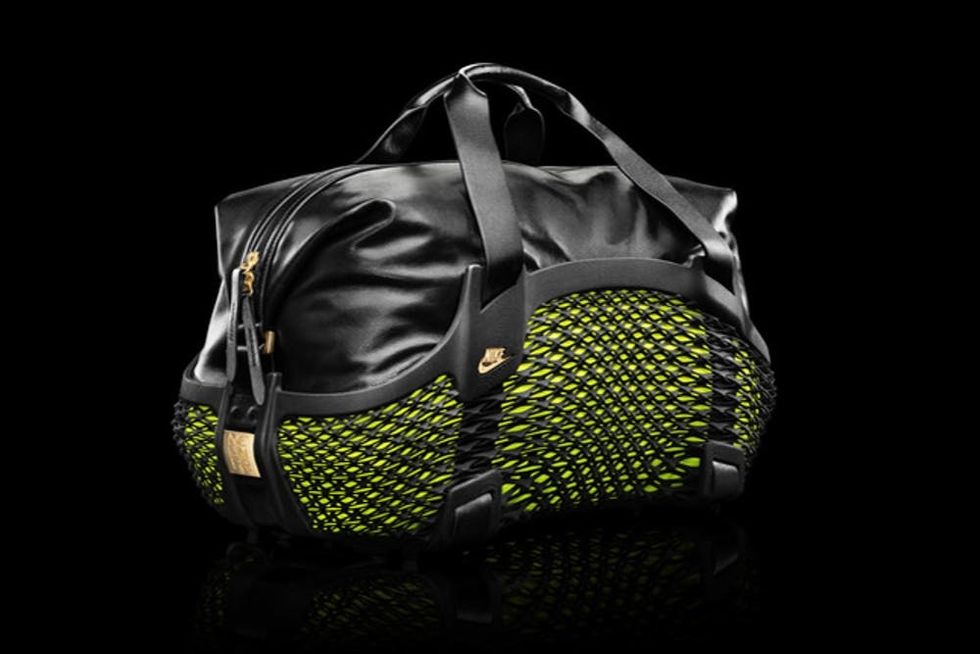 The US may be out of the games this year (or fort year?) but let us give you a reason to reflect fondly on the World Cup that was: 3D printing! Cristiano Ronaldo, Wayne Rooney and Neymar Jr rocked the world's first ever 3D printed performance sports bag, a Nike duffle that combined a leather upper with a printed base, all accented with custom gold hardware and the players' names.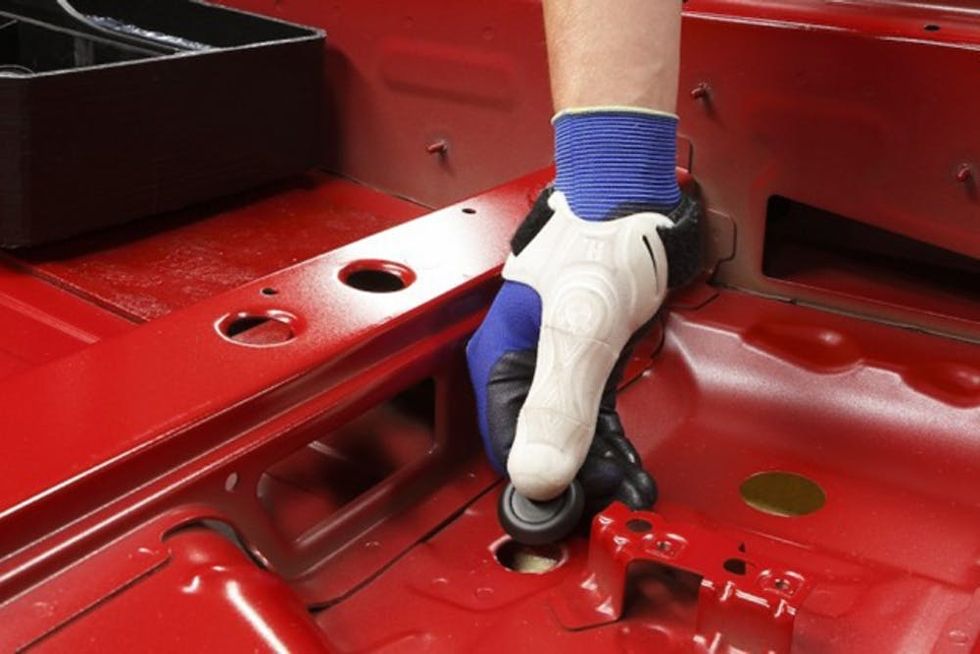 8. BMW Thumbs: Ears, ankles, thumbs; if it's on your body we have faith in its ability to be 3D printed. In an effort to keep their workers' digits safe, BMW started outfitting the assembly line in their Munich plant with individually-tailored thumb guards. We love the idea and the move to help care for workers. It's not as pressing, but how about the same idea for our carpal tunnel-prone wrists?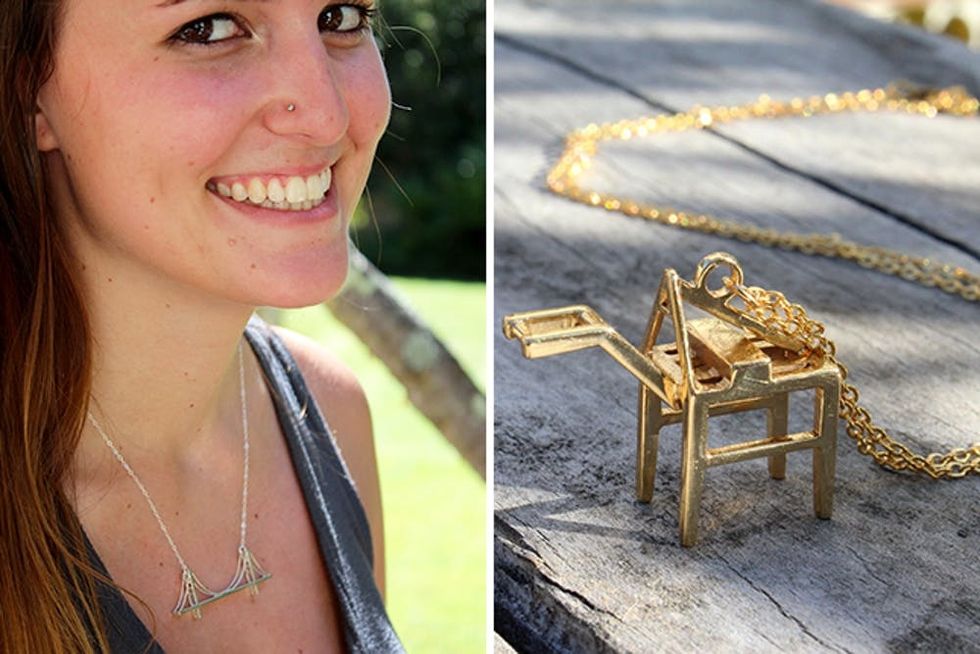 We're a little partial, but this SF-based company crafts fun "landmark" 3D printed jewelry and accessories based on cities starting with, yes, the Bay Area! We think the Golden Gate Bridge and Oakland's signature, George Lucas-approved shipping cranes look super sweet cast in silver and gold and dangling from our necks.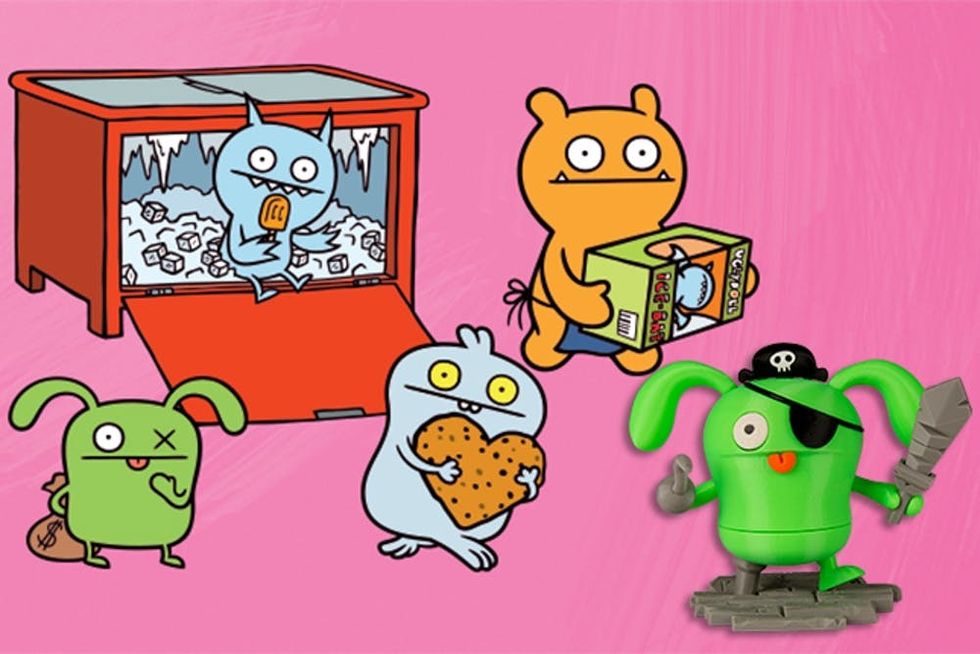 From Sesame Street to Chunky Trucks and PetPals, MakerBot is upping their toy game. But the latest plush-turned-plastic in their store might speak even more to the big kids out there. Starting at just $1.29, you can now download and print out critters from the Uglyverse. You're workspace was looking a little too pretty lately, anyway.
Woody Allen is into 3D printing now. The Shapeways team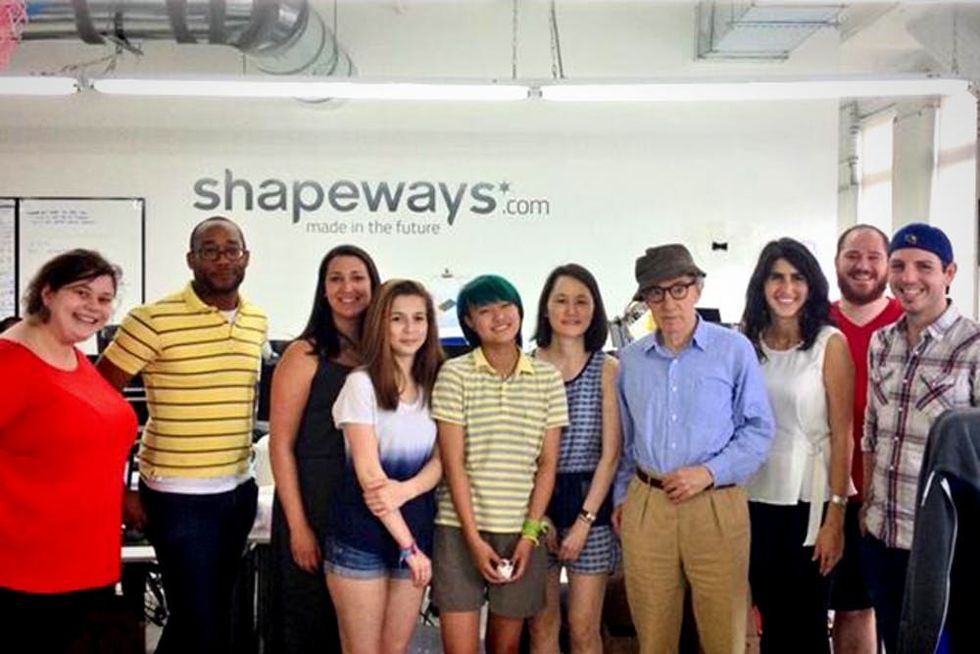 of the infamous director at their NYC printing factory. We're sure there are jokes for what he was doing there, but we'll let you make 'em in the comments below :-X
Lisa Raphael
In her past professional lives, Lisa has served the masses as the Editorial Director at Brit + Co, Bieber Whisperer at J-14, Golden Girls Fan Club Prez at Lifetime and Talk Show Host Understudy to Katie Couric. Now, she's taking on the sports world at
The Relish
, teaching Hairography 101 in her spare time and will forever be trying to fill the hole Zayn Malik left in her heart.