#LazyGirl DIY Alert! How to Make a 4th of July Tank in 10 Minutes
Jun 21, 2015
Time to get out your red, white and blue. 4th of July is nearly here! Though it's not technically a dress-up day, we are huge fans of costumes (have you seen our Halloween posts?!) and think it's only right to wear an Independence Day outfit. To get you started, we've got a bleach-stamped tank with a red and white striped pocket. And get this — it only takes 10 minutes to DIY! Save your precious time for making a 4th of July bathing suit or some stars and stripes treats.
---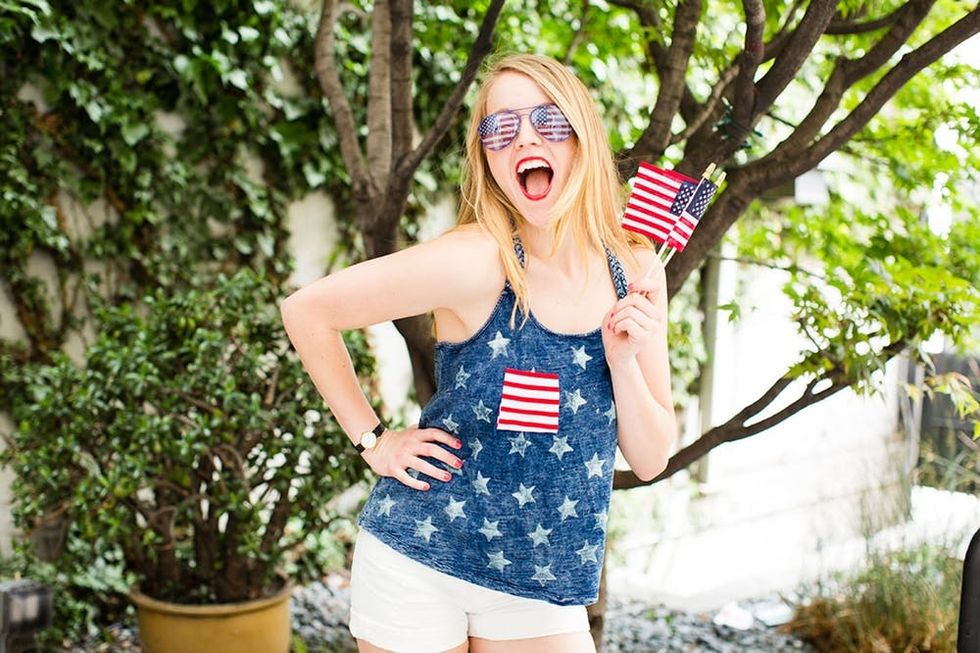 Materials:
– blue tank top
– red and white striped fabric
– wooden block
– 3 foam sheets
– sponge
– bleach
– cardboard
Tools:
– scissors
– fabric scissors
– bowl
– pen
– hot glue gun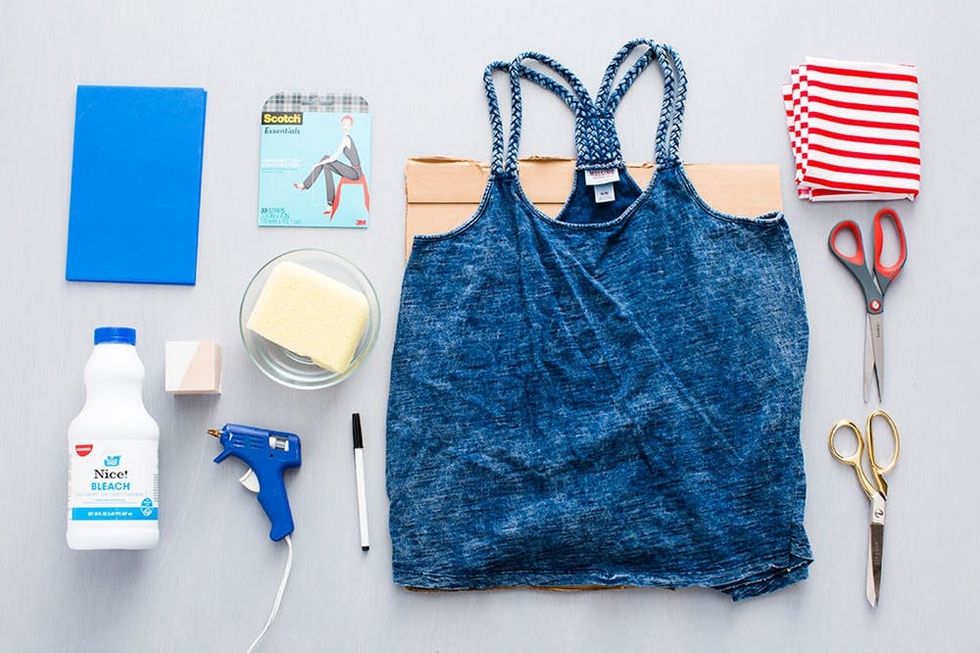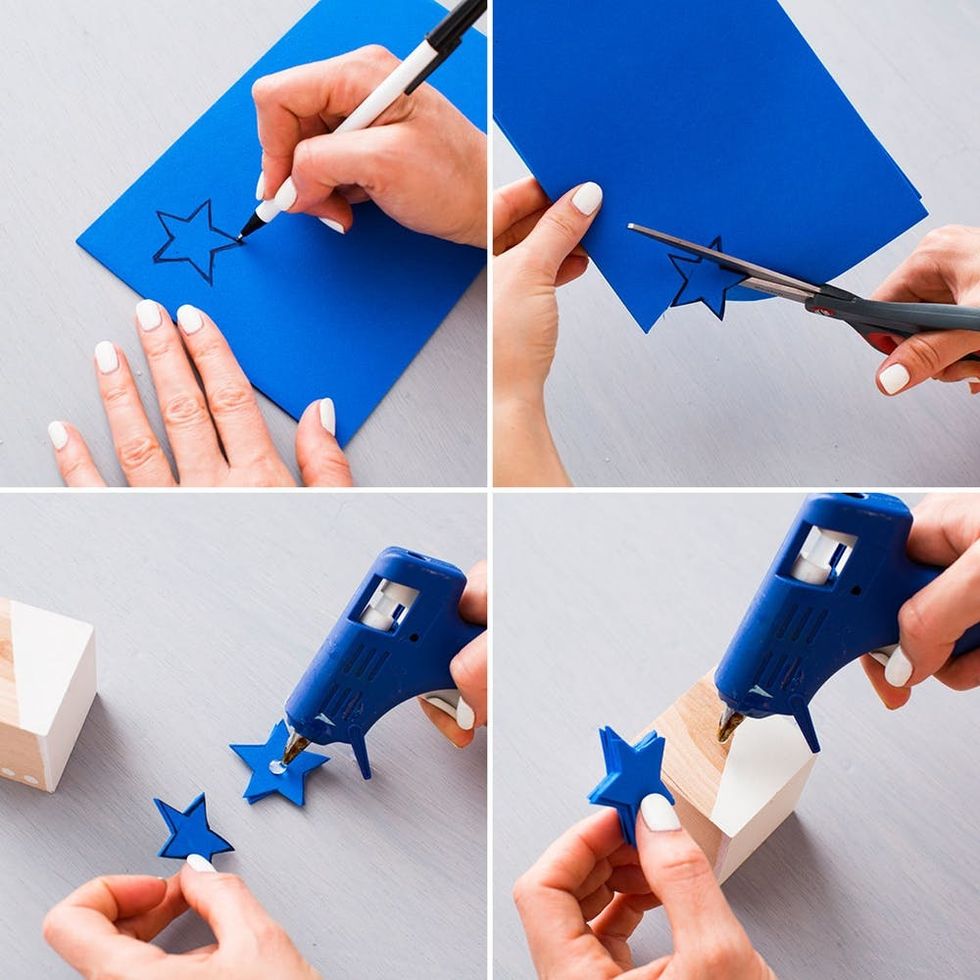 To make a stamp, we used a few layers of foam sheets. Draw a star on one sheet, stack them and then cut out three stars. Glue them together and then adhere them to your wooden block. Now you know how to make a customized stamp :)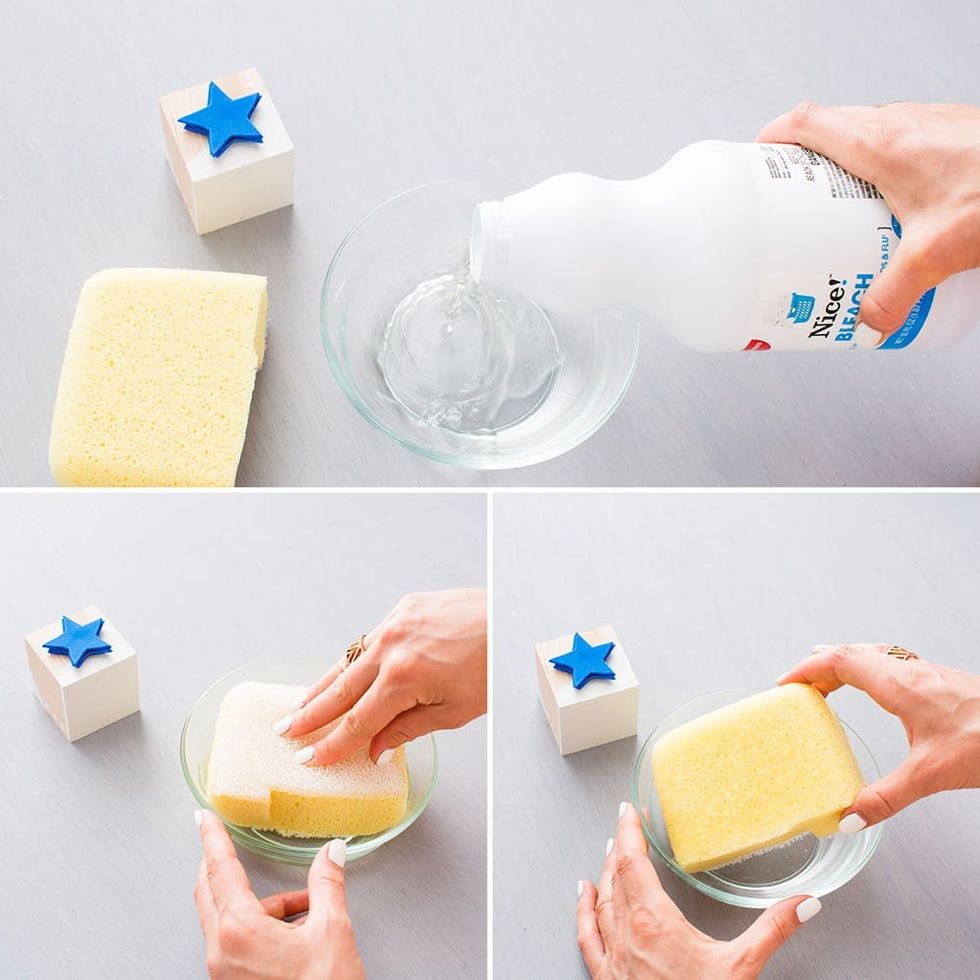 Next we need a stamp pad. To create a bleach stamp pad, pour bleach into a small bowl and add a sponge. Our sponge was really thick, so the bleach didn't soak all the way through. Rather than adding more bleach, we flipped the sponge over and it worked like a charm.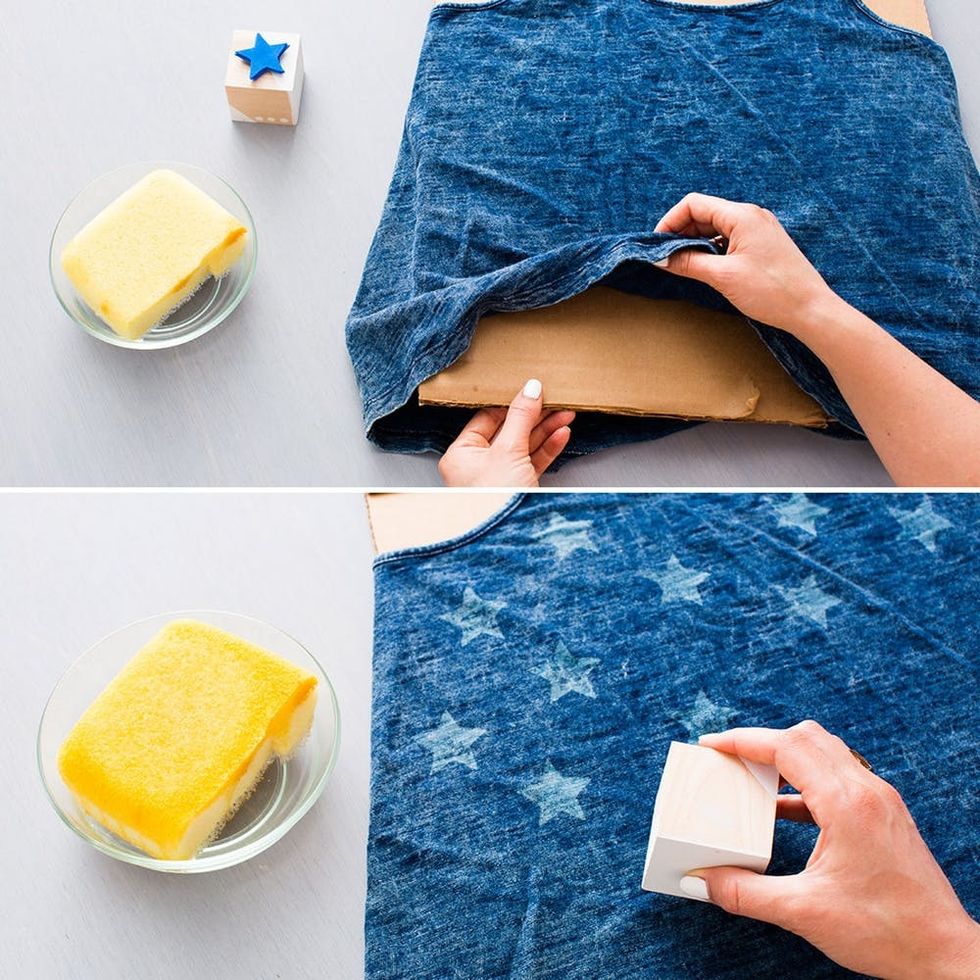 Place a piece of cardboard inside of your tank so that the bleach doesn't bleed through. Press your stamp down on the "stamp pad" and then add a star to your shirt. Push firmly and don't move the stamp around. Also be careful not to drip bleach on the shirt. It'll leave spots. Continue adding stars to your tank until you've added as many as you like. Give them a few minutes to magically appear. So cool, right?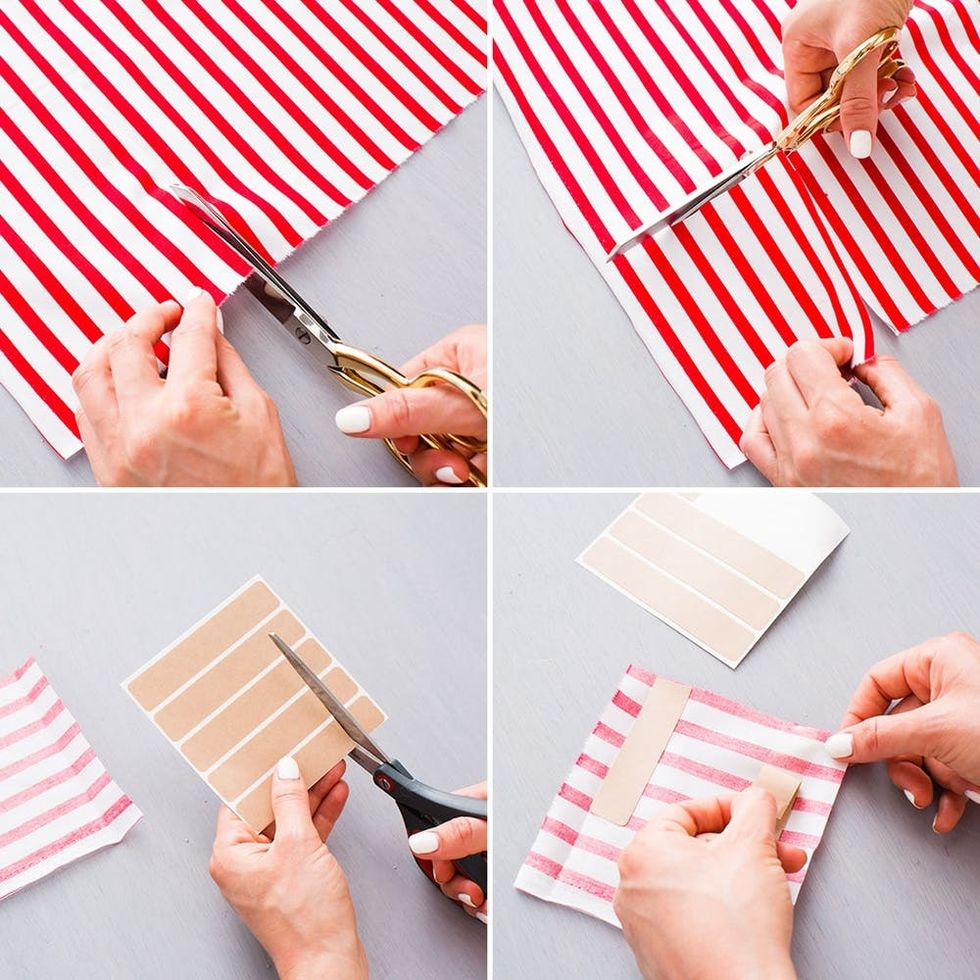 We are smitten with the new wardrobe solutions line from Scotch® Brand. Scotch™ Essentials Permanent Hem Bonding Strips make it super easy to add a pocket to any tee or tank. Cut out a rectangle, leaving an extra half inch for the hem. Add bonding strips to the edge of three sides.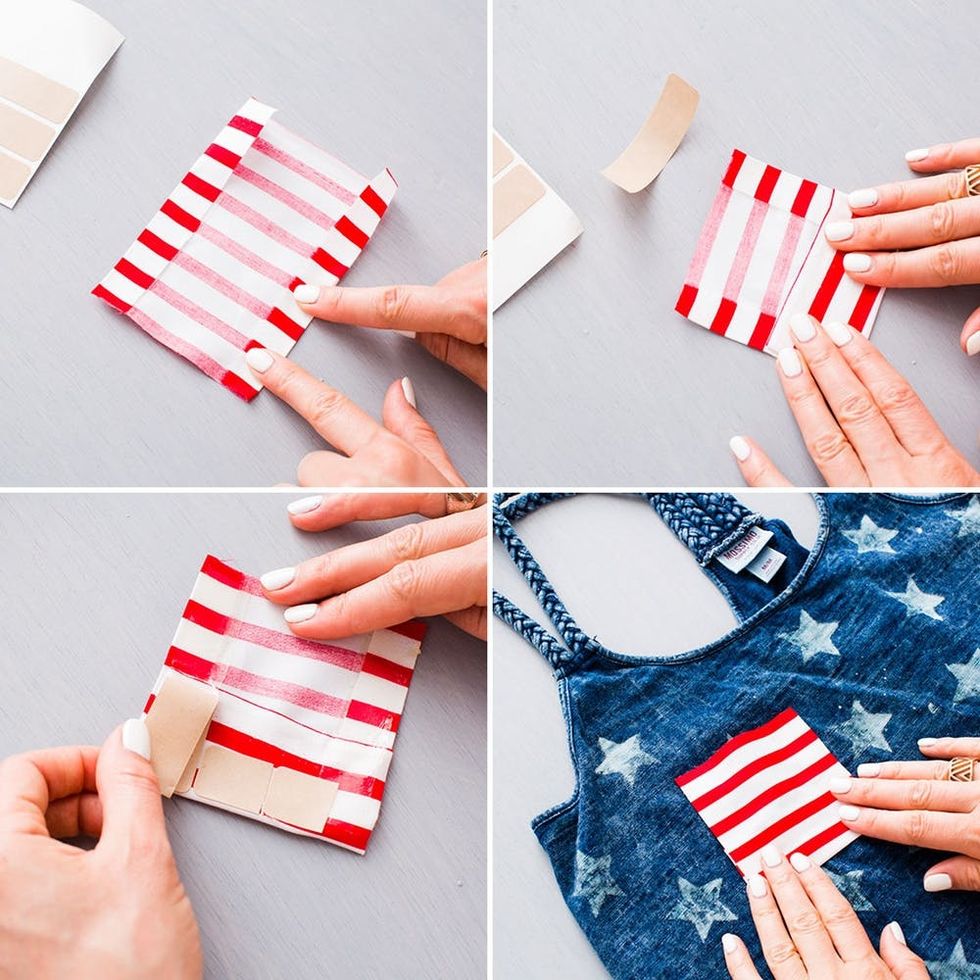 Then fold the fabric over to create a hem. Adhere a second set of bonding strips to the hemmed edges and then press the pocket firmly onto the tank top. Don't worry about laundering your new shirt. You can put it through the wash and the pocket won't fall off! The bonding strips are that strong.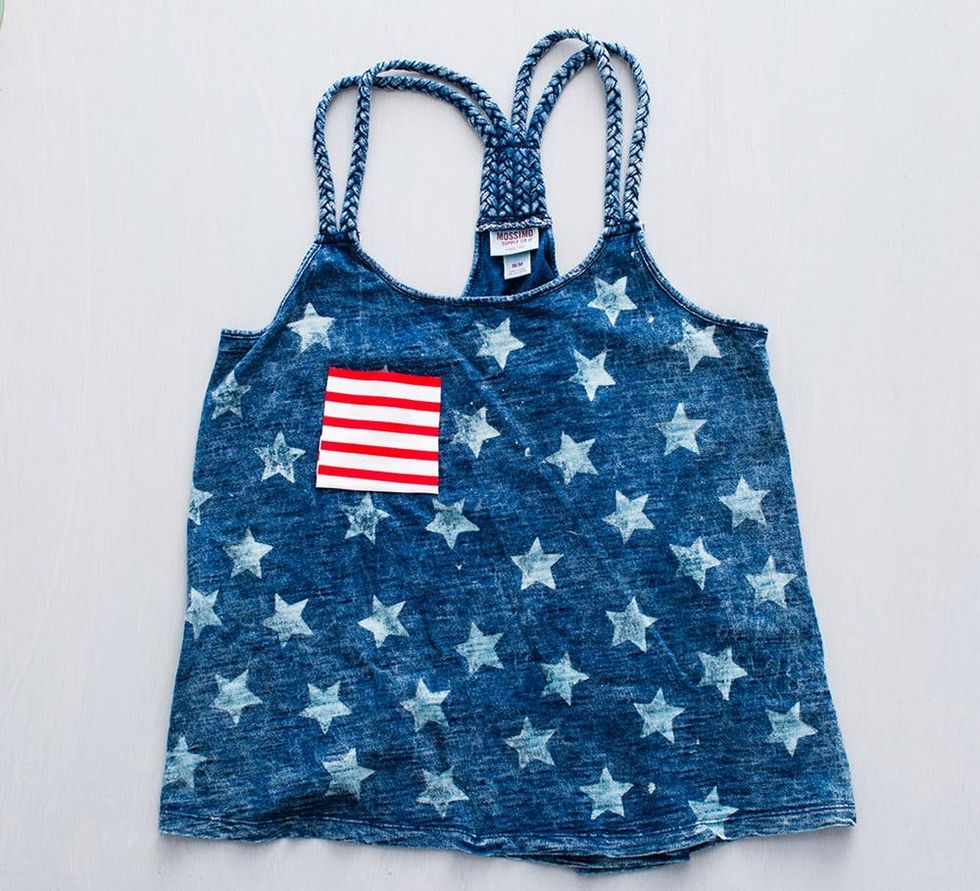 That's all there is to it!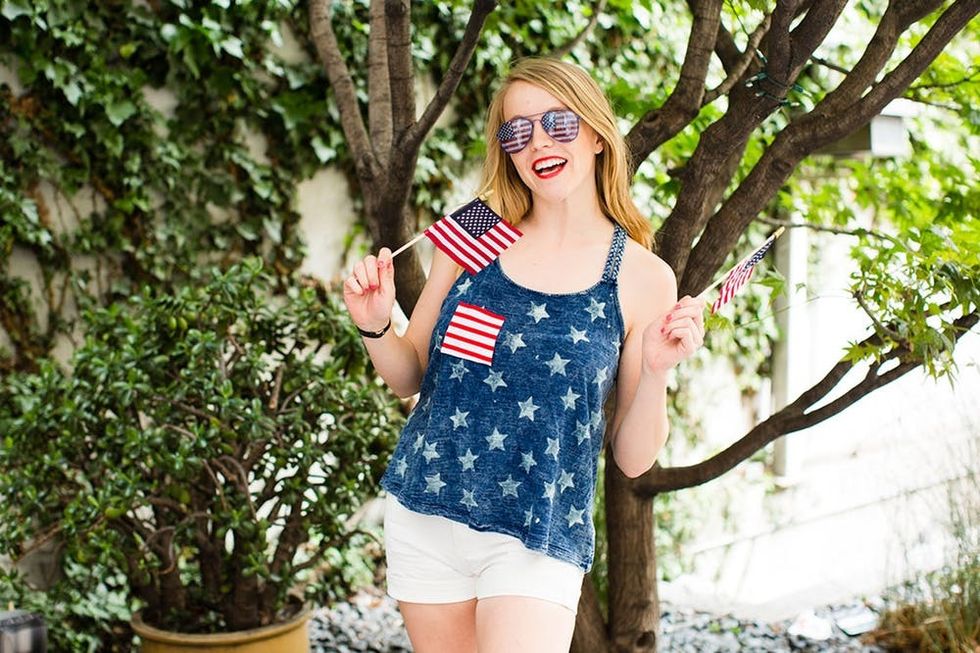 Pair this tank with white jean shorts and a cute pair of red sandals.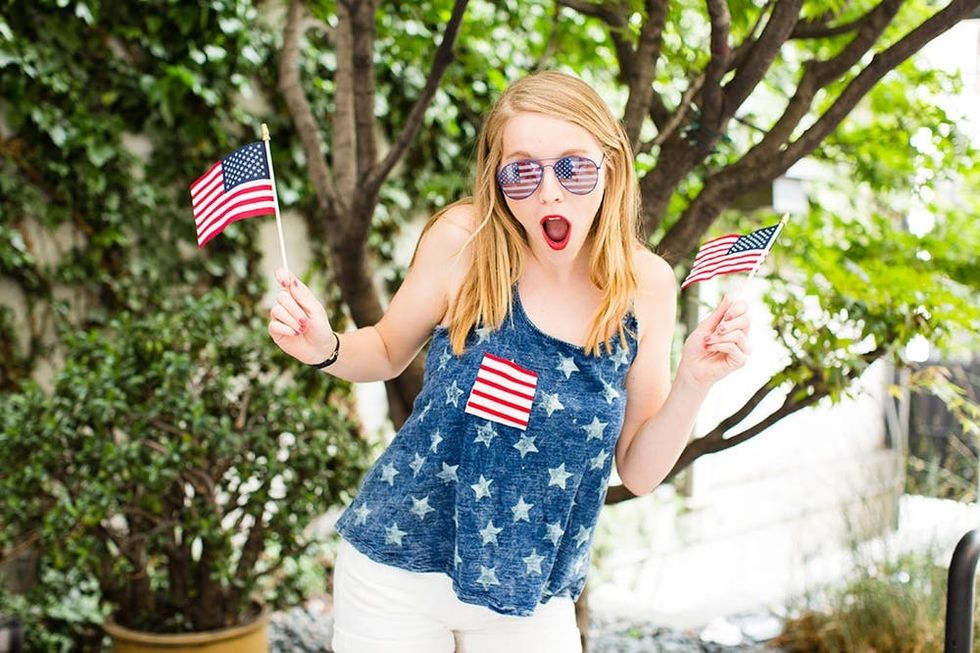 And if you're cool like Maddie, get yourself a pair of flag sunnies and pop on some red lipstick. She's 4th of July ready!
What are you planning on wearing for 4th of July this year? Share your outfit ideas in the comments!