5 Must-DL Apps This Week: The Craziest Social Network Yet + More!
Aug 30, 2014
Ah, happy Labor Day Weekend, y'all! What better way to kick off your three-day vacay than with fresh app downloads to get you through all of the festivities you have planned to fill those 72 hours away from the office?! We have apps to up your Insta-game, apps to map out your most favorite places and an app you just have to test out in the park right now. Go on, pack up a picnic and get out there, Somebody has a message for you…
---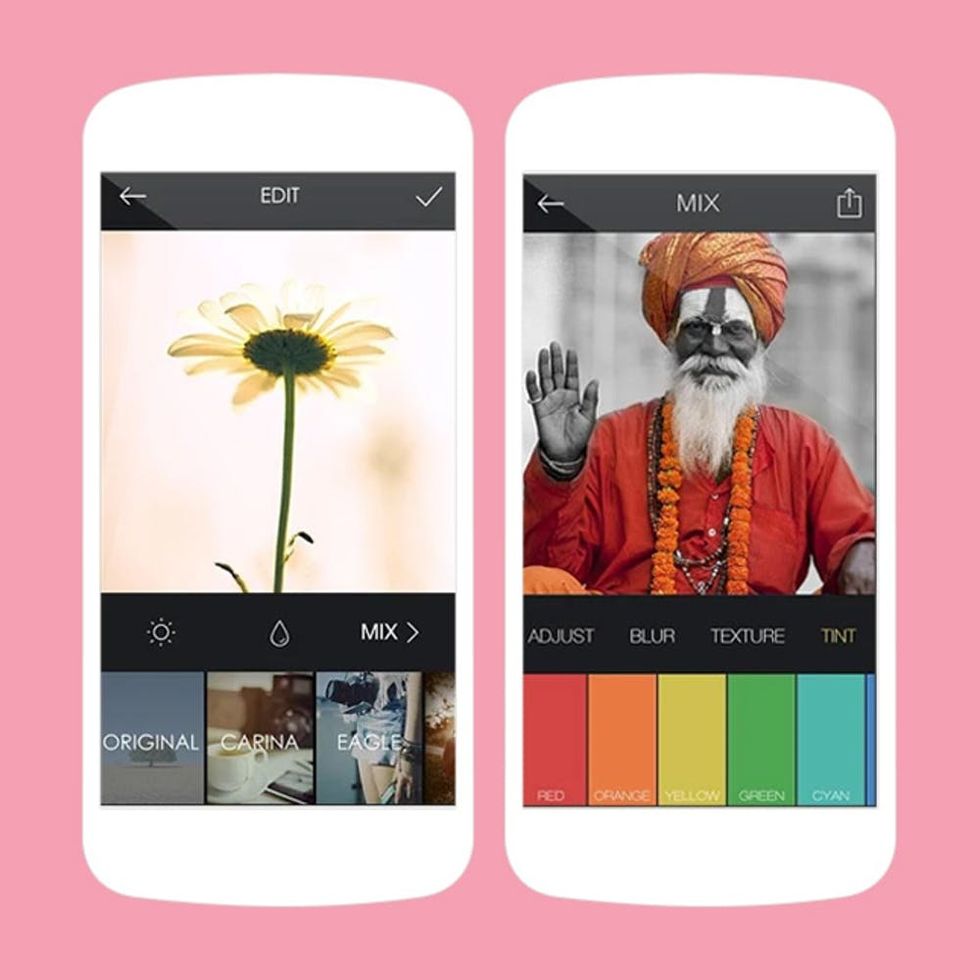 You know your go-to Instagram recipes — there may be a whole bunch of filters at your fingertips, but you are the AMARO QUEEN with a touch of Sharpness, dip in Brightness and Lux turned way up. We're huge fans of Instagram's newish tools, but wouldn't it be great if your custom filters could be saved every time? Mix lets Android users create and save their favorite photography "recipes" using 13 pro adjustment tools, dSLR-like depth of field and other fancy photo editing tools disguised as filter enhancers.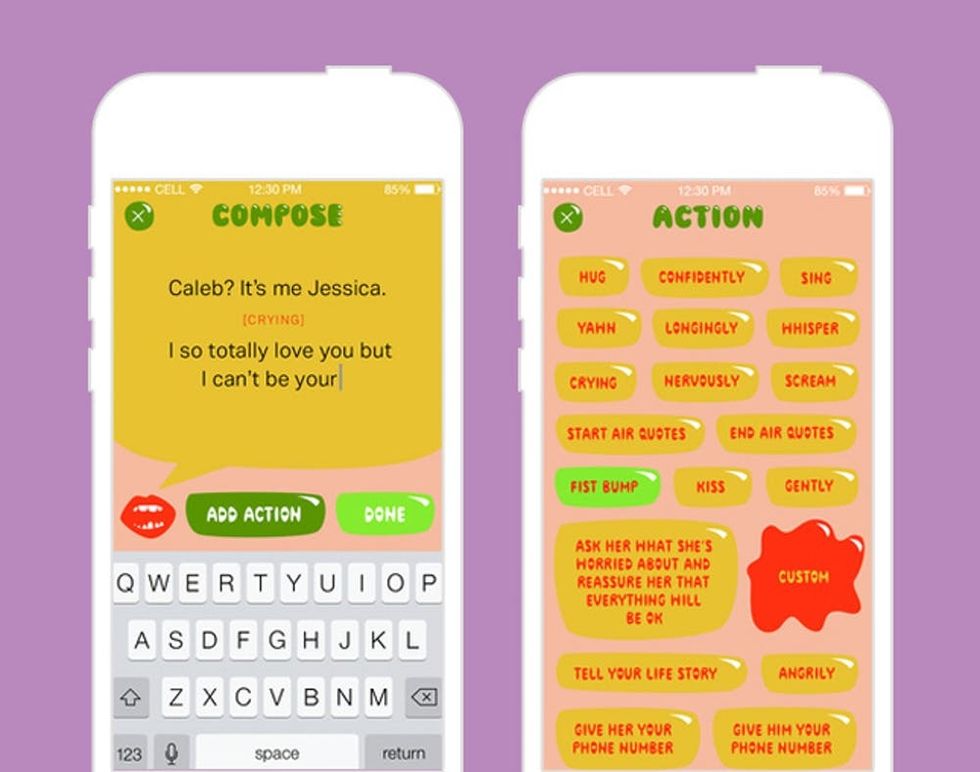 This is what an app can look like when filmmaker Miranda July designs it with support from luxe fashion brand Miu Miu. Somebody is a thing of bubbly beauty, hoping to replace "tacky" texting, "awkward" calling and "old" email with an entirely new form of messaging that breaks social media's fourth wall by leaps and bounds. You pen a message (that looks more like a little script) to a friend and send it to someone close to them to deliver it in real life. Watch the short film here that shows you exactly how it *could* go down.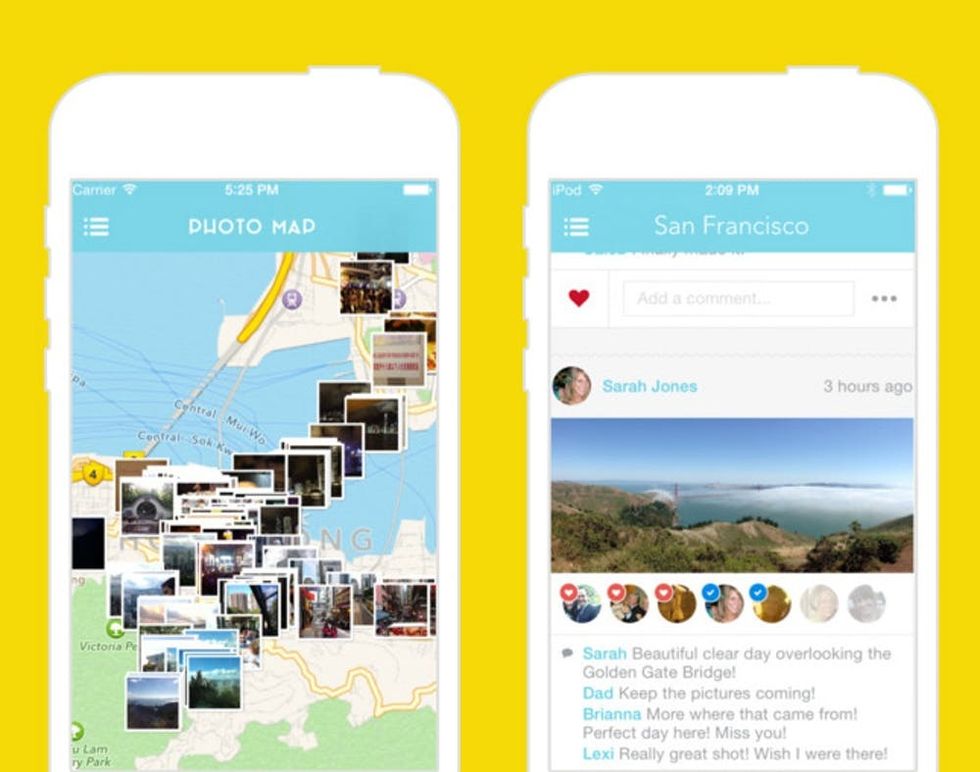 Cost: Free for iOS
3. Tripcast: Next time you take a trip and mom texts for "photos pls" tell her to download this app asap and follow your journey along with the rest of the world/your contact list. We would also suggest this for the friend that tries to turn Instagram into their personal Flickr page (you know that friend), clogging your feed with five different shots of the same lovely landscape. This app plots out your photos on a map to build a travel slideshow as you go. You can also upload later if you like to make 'em wait for it.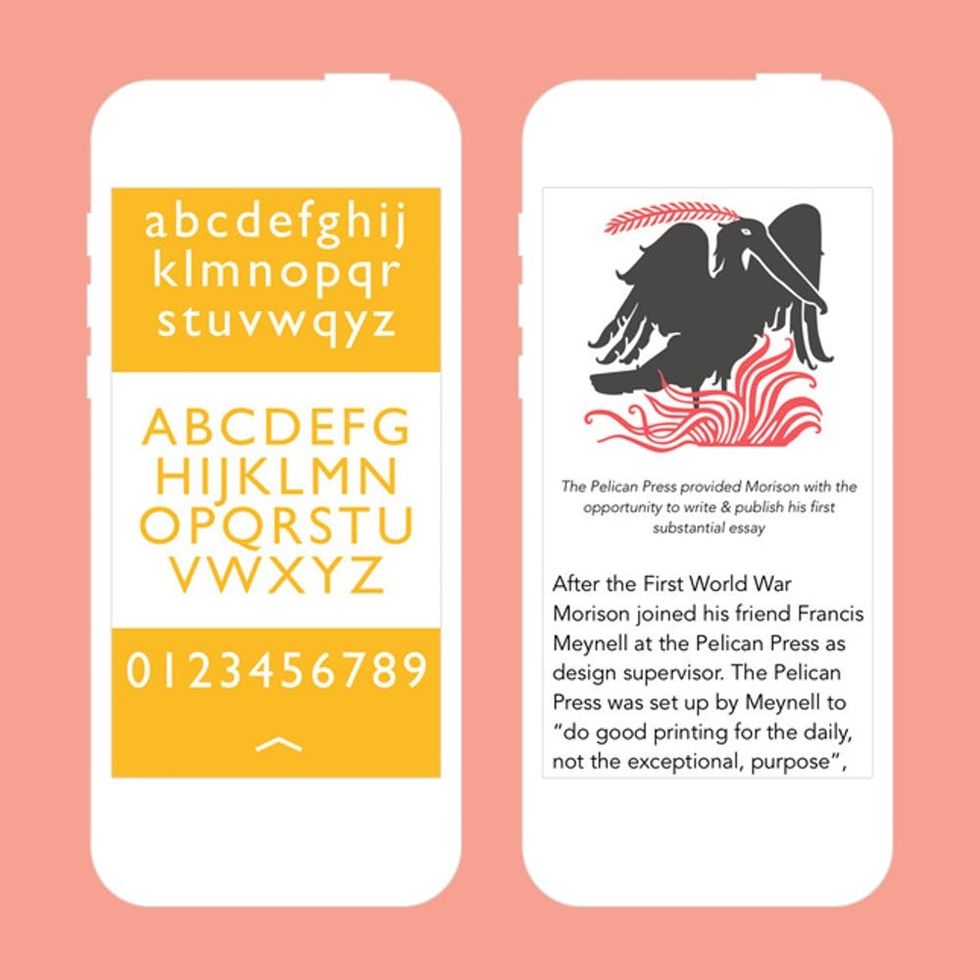 Cost: Free for Android and iOS
4. Typendium: We have to give you a really gorgeous app now and then, design devotees. This one may not be the most useful one on your phone, but it might be the best one to bring up at a (okay, slightly nerdy) dinner party. Typendium shares the history behind the typefaces we know and love using short essays and illustrations like a way-gorgeous Wikipedia. Just for typography.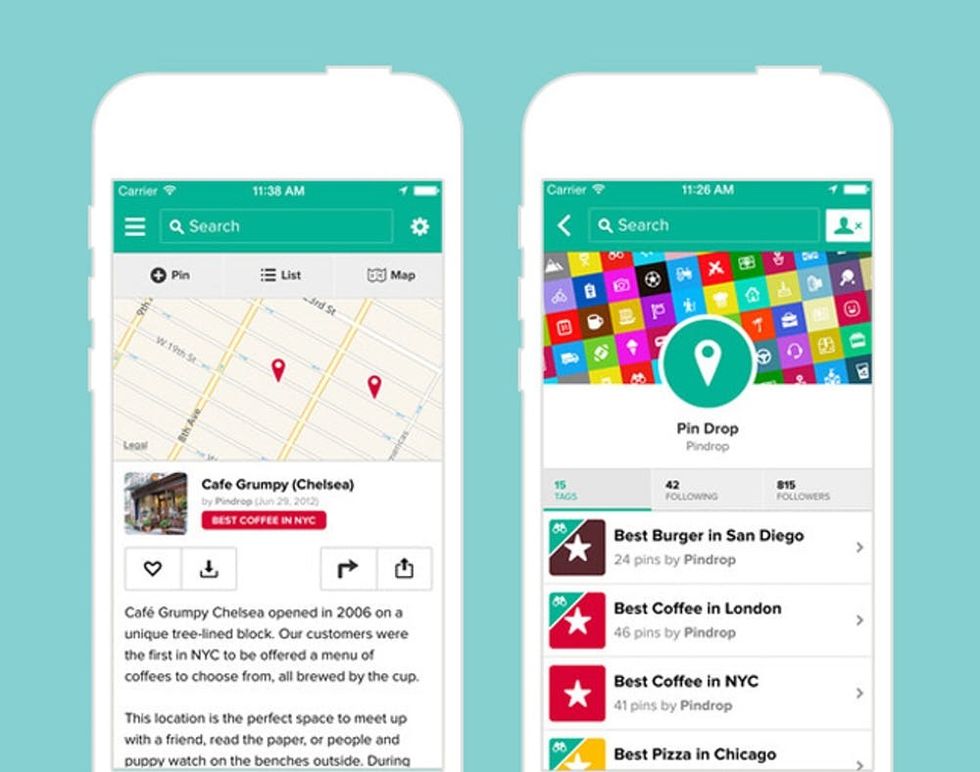 Ever since Girls' Hannah told Marnie she was sending her a "come find/help me" drop pin scene in Season 1, I've been a user of the useful friend finder. Meeting up with friend in the park? Drop me a pin. Out 'n' about running errands? Drop me a pin. On a rando street in Brooklyn and need me to pick you up in a cab? Drop me a pin. But what about using ye olde pin drop to help you note favorite spots you've been to either on vacay or in your own hood? That's what Pin Drop wants to help you do by letting you map out favorite spots for yourself or to share with family and friends. This would be useful in a wedding situation, where you'll have a lot of out of towners in your town for the weekend.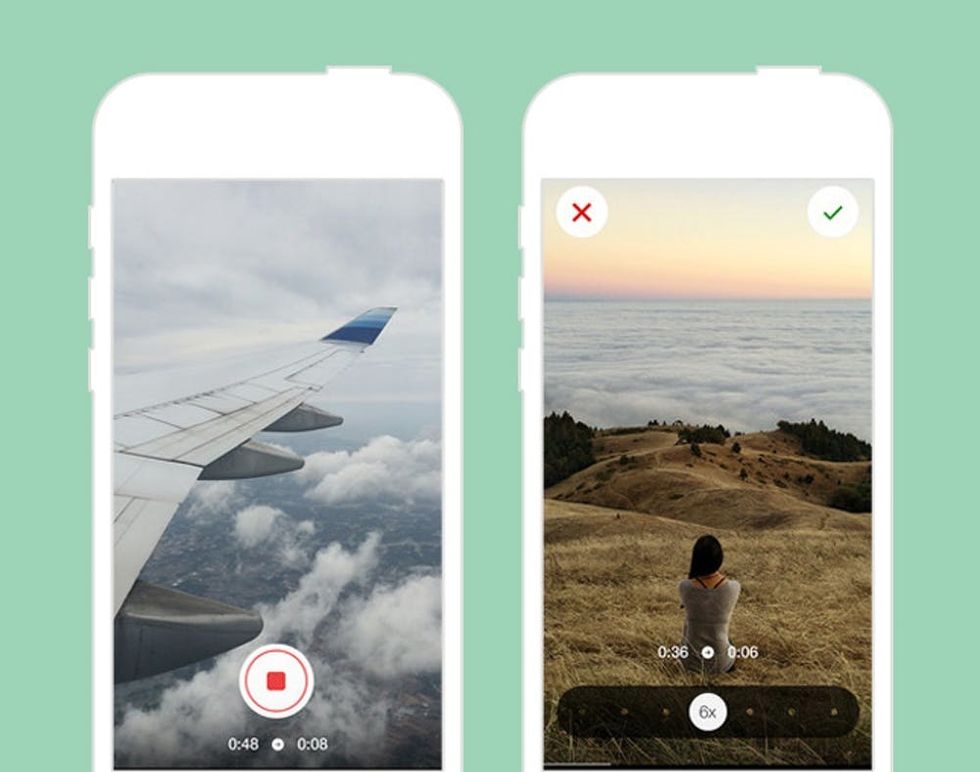 Instagram's new video app will transform those 15 seconds into time lapsed masterpieces. Check out 22 of the best #Hyperlapse videos from the app's debut week.
BONUS ICYMI Edition!
Lisa Raphael
In her past professional lives, Lisa has served the masses as the Editorial Director at Brit + Co, Bieber Whisperer at J-14, Golden Girls Fan Club Prez at Lifetime and Talk Show Host Understudy to Katie Couric. Now, she's taking on the sports world at
The Relish
, teaching Hairography 101 in her spare time and will forever be trying to fill the hole Zayn Malik left in her heart.