8 Exotic Places to Elope in 2017
Jan 12, 2017

For many of us, 2016 was a doozy, but we here at Brit + Co are ready to hit refresh in 2017! Follow our Hit Refresh series through January for new ideas, hacks and skills that will help you achieve (and maintain!) those New Year's resolutions.
---
With the ever-rising cost of weddings, millennials are setting new wedding trends, and many couples are choosing to just elope. While a big event with all your friends and family surely makes for a day you'll never forget, it can be tempting to opt for a much smaller wedding to save cash and enjoy a more intimate experience. For those who decide to go the elopement route, it's often helpful to plan your nuptials somewhere far from home. Whether it's just the two of you or you bring a few select family members and friends along, heading to an exotic locale to celebrate your love is definitely an extra-special way to commemorate your union. Check out these far-flung travel destinations where you can get married AND have the trip of a lifetime.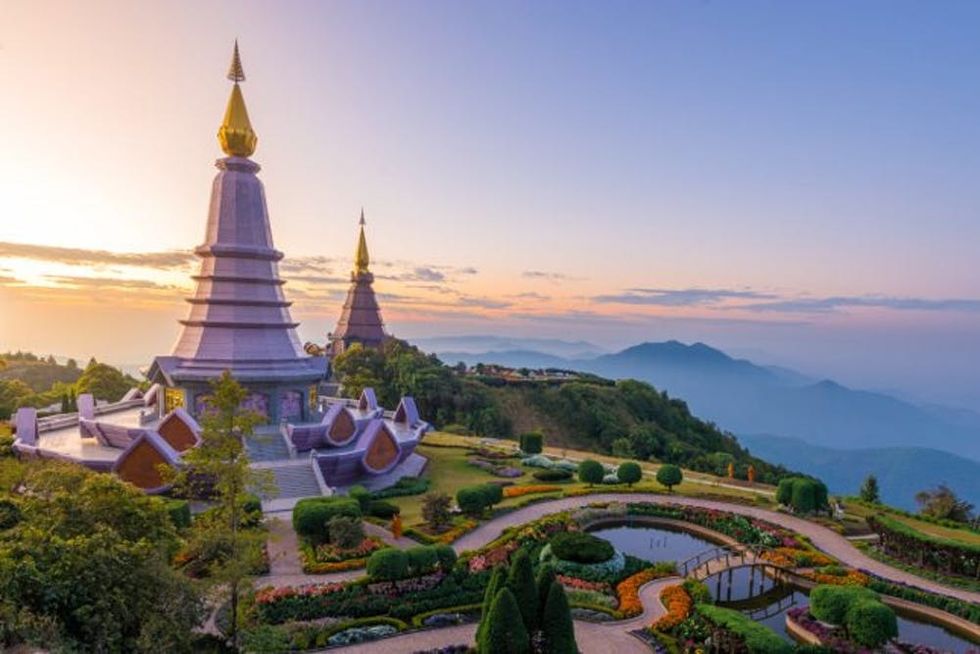 1. Chiang Mai, Thailand: Feeling adventurous? Grab bae and head to Thailand. In particular, Chiang Mai is an awesome place to start, or even spend a whole week. The city is much more chill than Bangkok, meaning you'll get to relax and do some sightseeing at the same time. Don't miss the temples throughout the city, like Wat Chedi Luang and Wat Phra That Doi Suthep.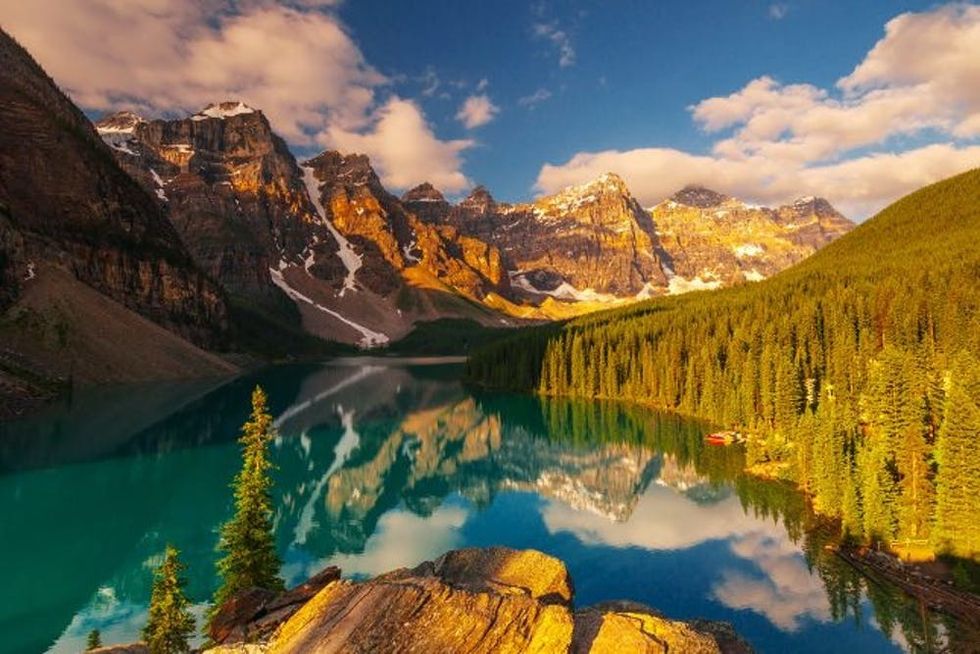 2. Banff, Alberta, Canada: Beaches are great, but what about the snow-lovers out there? If you adore cold weather, frosty flakes and gorgeous displays of nature, consider Banff National Park and its surrounding town. The main attraction here is nature itself, with sights like Lake Louise, the Athabasca Glacier and Miette Hot Springs. In other words, if you want something outdoorsy, Banff is an amazing bet. Plus, the town outside of the park is adorable and filled with restaurants, shops and more. Added bonus: In 2017, Canada will be celebrating its 150th anniversary, so admission to all national parks, including Banff, will be free!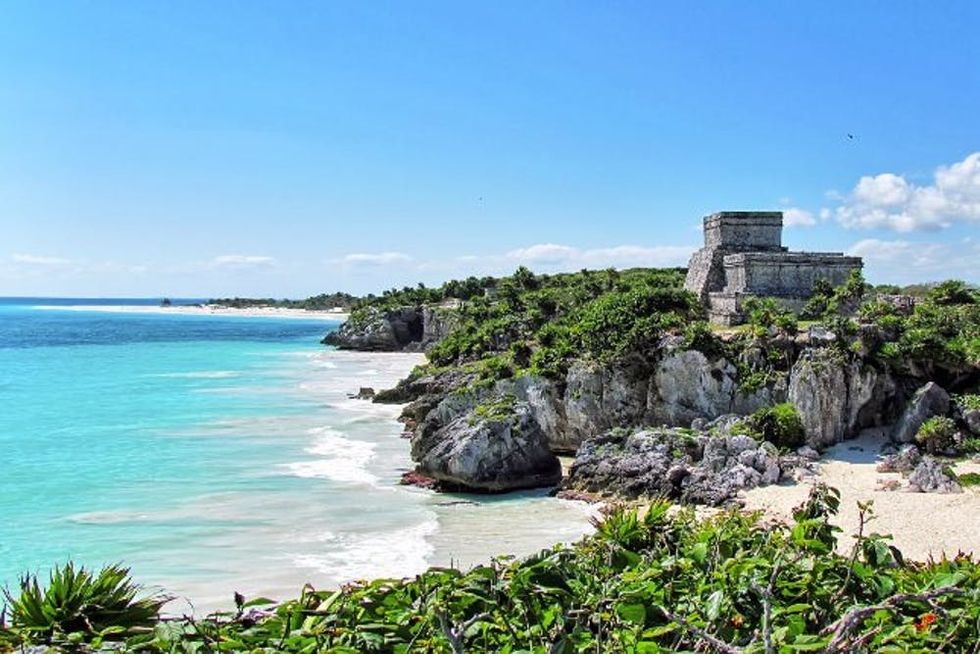 3. Tulum, Mexico: If you're in search of a place where you and your soon-to-be spouse can bliss out and get away from it all, consider Tulum. This bohemian (and lately hipster) beach community on Mexico's Caribbean coast is a hotspot for everyone from fashion bloggers to Hollywood celebs. Not only do they have seriously beautiful beaches and tons of hotels and Airbnbs to choose from, but there are also ancient ruins like Chichen Itza within day-trip distance.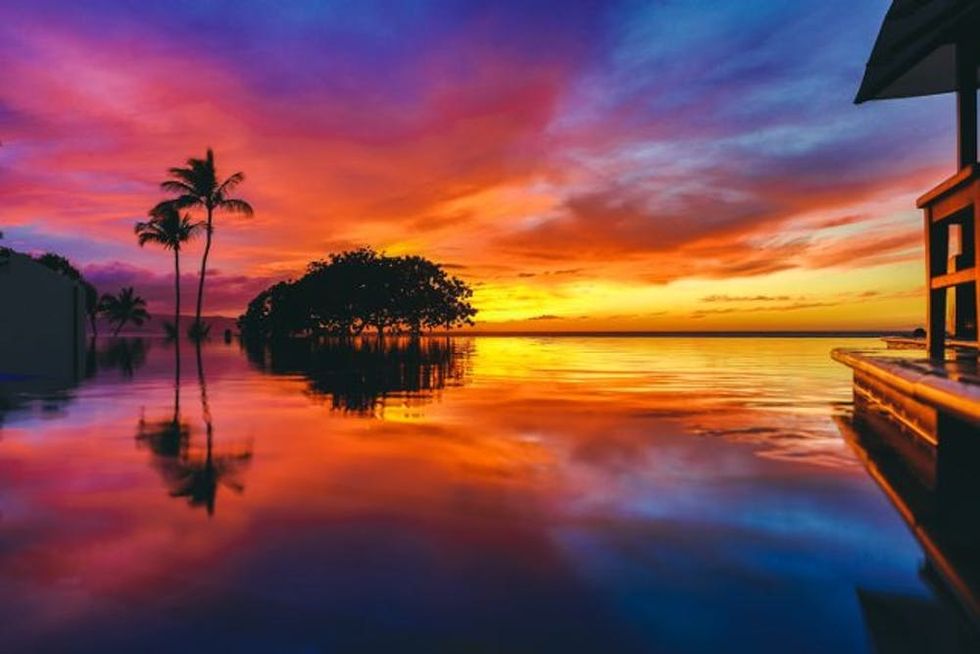 4. Maui, Hawaii: There's a reason Maui is one of the most popular honeymoon destinations ever. So why not go ahead and just get married there? Aside from all the incredible resorts and hotels, you'll also find amazing, fresh gourmet food, as well as tons of outdoor activities like surfing, hiking and snorkeling. Whether you want to laze on the sand for an entire week (hello, beach reading!) or have a new adventure each day you're there, there's something for everyone on this idyllic island.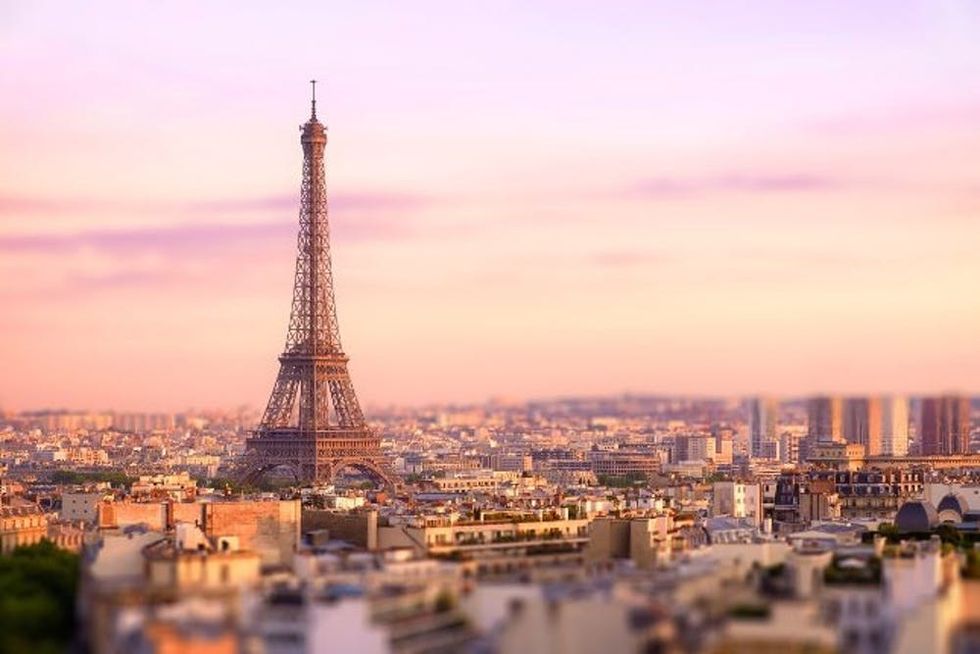 5. Paris, France: Yeah, yeah, it might be a little overdone to go to Paris for your honeymoon… but to elope? Totally romantic. Eat all the croissants and cheese your heart desires (plus some wine for good measure), all against the backdrop of the Eiffel Tower, Arc de Triomphe and Tuileries Garden.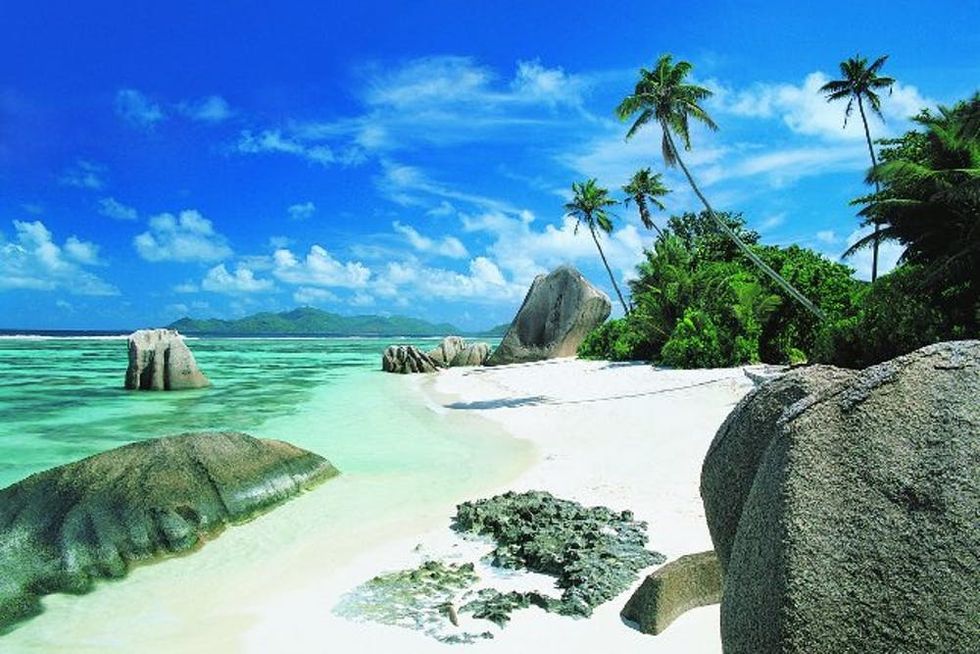 6. The Seychelles: Want to elope in Will and Kate's favorite vacation spot? Head to the Seychelles. With pristine beaches and a tranquil vibe, this is an awesome place to disconnect from the rest of the world. If you're into scuba diving, this area has a ton to offer, and you can even get some giant-turtle watching in too. It's definitely a trek to get there from the continental US (it can take almost a whole day, since there aren't direct flights), but it's 100 percent worth it.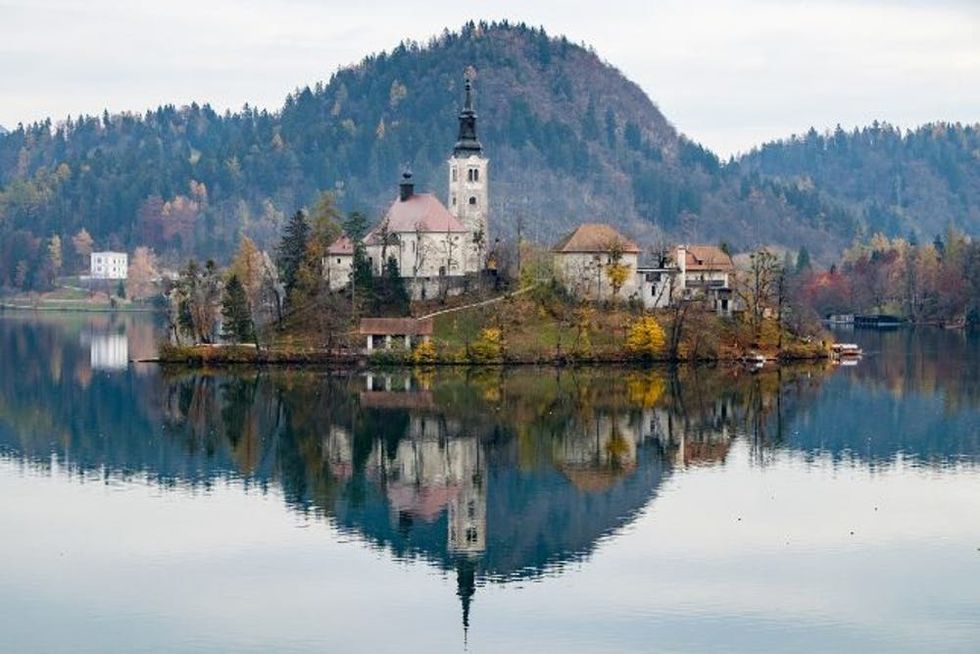 7. Lake Bled, Slovenia: Like camping? Whether or not you're interested in roughing it, you'll love the glamping that Lake Bled has to offer. Check out Camping Bled, where the "tents" are really little cabins (some even with their own private hot tubs). There is plumbing in each one, of course, as well as other hotel-like amenities. Set in the Julian Alps, the scenery is truly incredible. We call this the best of both worlds.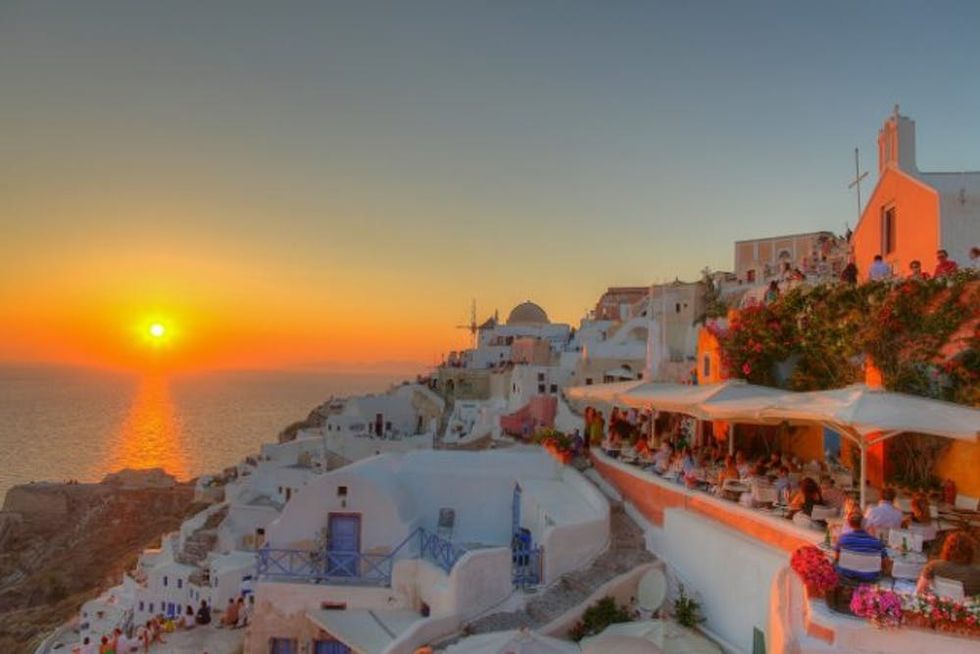 8. Santorini, Greece: Known as the most romantic destination in Greece, Santorini is definitely a lovers' paradise. The island has historic sites, beaches, boats and lots of delicious cuisine. Pack a few swimsuits plus a change of clothes and you'll be set.
Did you and your boo elope somewhere exciting? Tell us about it @BritandCo!
(Photos via Getty)
Julia Malacoff
Julia is a writer, editor and proud life-long vegetarian based in Brooklyn, NY. An avid traveler, meditation enthusiast and exercise junkie, she stays active in every new locale she visits.
Relationships