10 Reasons Why Small Weddings Rule
May 29, 2016
For some, sharing your wedding day with people you don't know well (or possibly have never met) isn't a big deal, but for others, it's a total deal-breaker. Remember that it's your wedding and it's totally cool if you don't want a random plus one you've never met watching you walk down the aisle. Millennials are doing weddings differently, so feel free to break away from the big wedding mold.
---
There are so many benefits, like sending out fewer wedding invites and your day feeling super personal. Cut back the guest list and you'll get to spend real time with the people who matter most to you. Chances are they will share some gems about past family weddings, marriage advice and sweet stories about your spouse that you would never get the opportunity to hear on your wedding day with a mile-long guest list. Scroll down to see why small weddings are actually pretty awesome.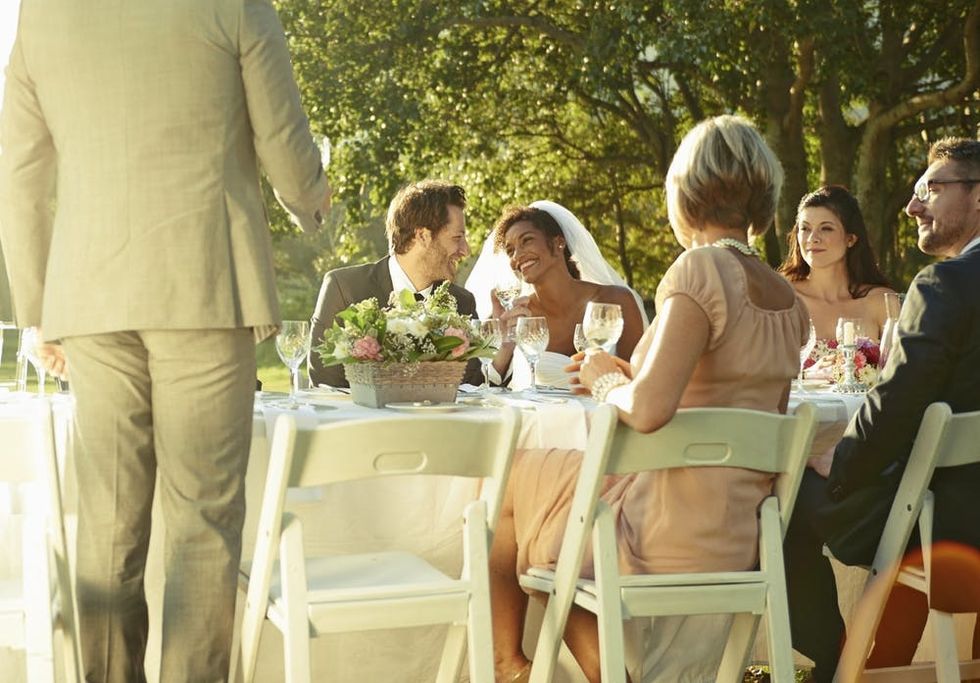 1. Maximize your time with loved ones. Fewer guests mean more one-on-one time with your loved ones. If you invite 150 people to your five-hour wedding, you're looking at spending no more than two minutes with each guest, since you'll likely spend the entire night greeting people. Once you take into account formal photos, cake cutting, dancing and dining, you're looking at a whole lot less face time with the people you love. Chances are some (or many) of your guests will be traveling long distances to get to be with you on your wedding day + spending a lot of dough to do so. Not to mention these are the people you love most in the world, so going small ensures you actually get to spend some real time with them on your wedding day.
Natalie Veltman
A lawyer turned writer with a penchant for all things French, aesthetically pleasing and thought provoking, Natalie writes for fashion brands including Anthropologie and David's Bridal. When she's not exploring Philadelphia, you can find Natalie taking French classes, cooking, photographing everything and hanging with her cute fiance and dogs. Follow along on her adventures on her blog BellesVies.com.
Wedding Planning and Decor