18 Classy + Cute Ways to Bring '90s Style to Your Wedding
Jun 24, 2016
It's no secret that '90s trends are back in a big way, and your wedding is the perfect occasion to display all your favorite throwbacks. We're seeing updated takes on everything from matte lips and French braids to slip dresses and backpacks. And, in more subtle ways, all the things you love most about the '90s are showing up — chalk it up to the older millennials doing weddings differently and looking back on their childhoods for inspiration. This is great news for brides, since '90s style is iconic and unlike any other, and it offers the perfect way to make your wedding both stand out and feel a little retro. Whether you go big with an on-trend colorful wedding dress (or maybe save that for your bridesmaids' dresses) or subtle with some butterfly clips in your hair, your wedding is about to get a big boost of personality and FUN!
---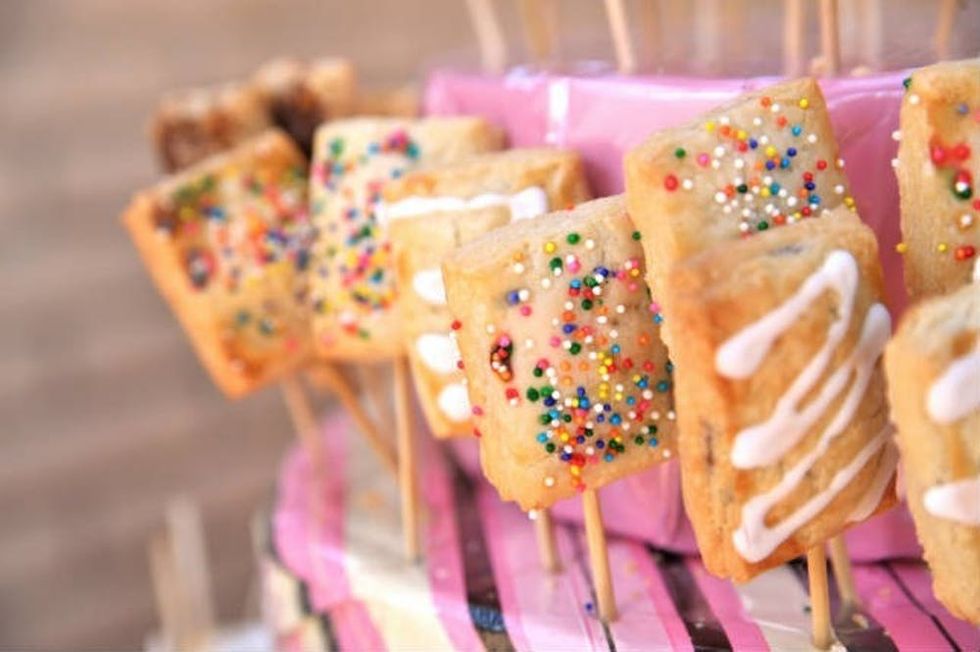 1. Mini-Pop Tarts: Ok, while technically not limited to the '90s, they were hugely popular back in the day. And judging by their continued popularity among basically everyone, these are a sure bet for adding some '90s fun to your wedding. Mini ones like these on a stick are just too cute when stuck around the edge of a cake. Or skip the cake and arrange them on a stand for a fun and light dessert. (via Sweet Cheeks Baking Company)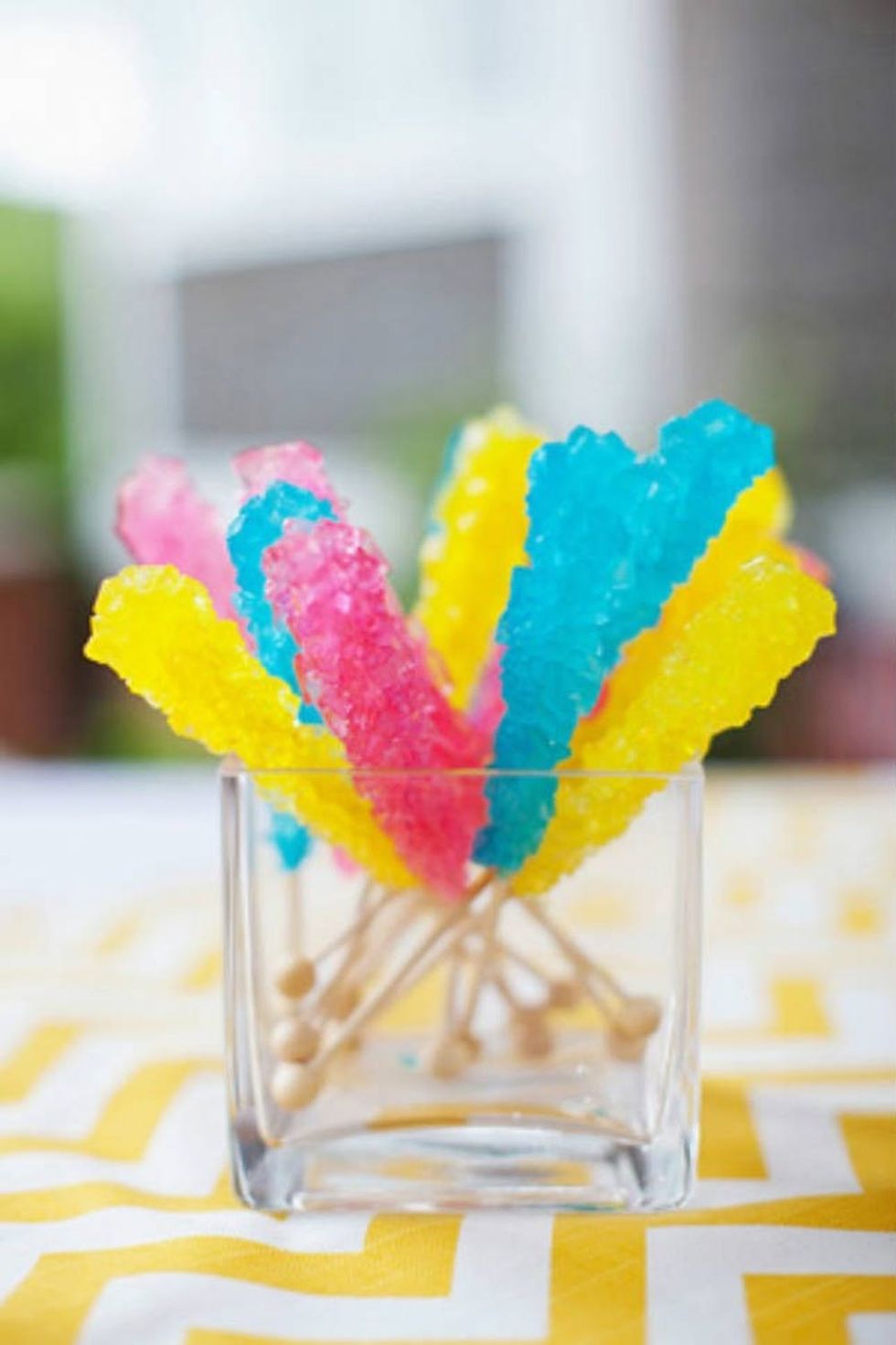 2. Colorful Rock Candy: While we're on the subject of sugar: ROCK CANDY! Customizable to any color(s) you like, gorgeous and equally appropriate in a garden picnic as a downtown loft, these are the answer to basically everything. Tie escort cards to them, lay them on the dinner napkins or arrange them on your dessert table for guests to grab and enjoy out on the dance floor. (via Jodi Miller Photography / Southern Weddings)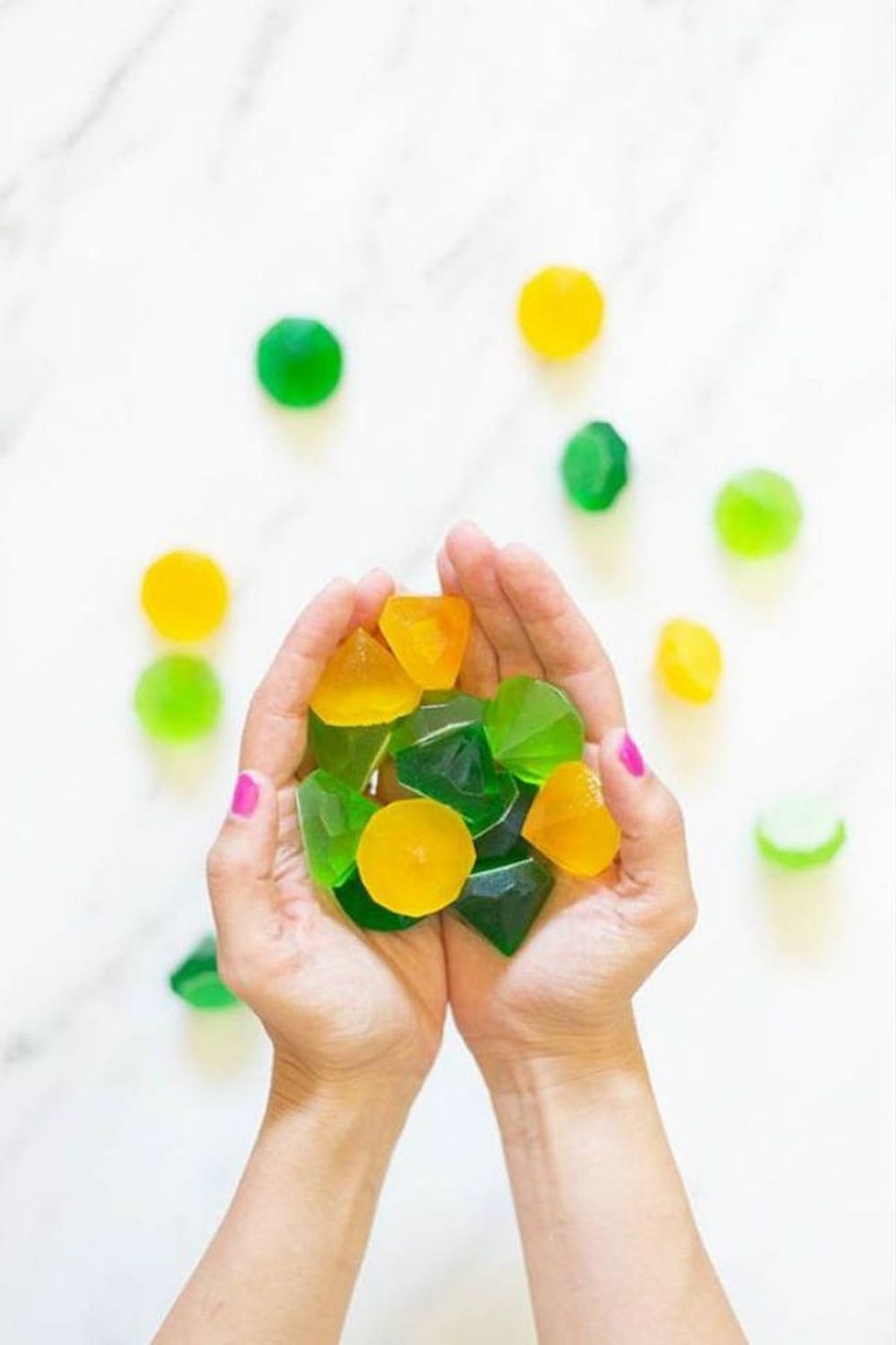 3. DIY Gemstone Gummies: They're not exactly Gushers, but they're close! These are an easy DIY that's perfect for all your wedding events. Scatter them across a table for edible decor, put them in little bags as bridal shower favors or turn them into your own variation of RingPops with a Sour Straw. (via Swooned)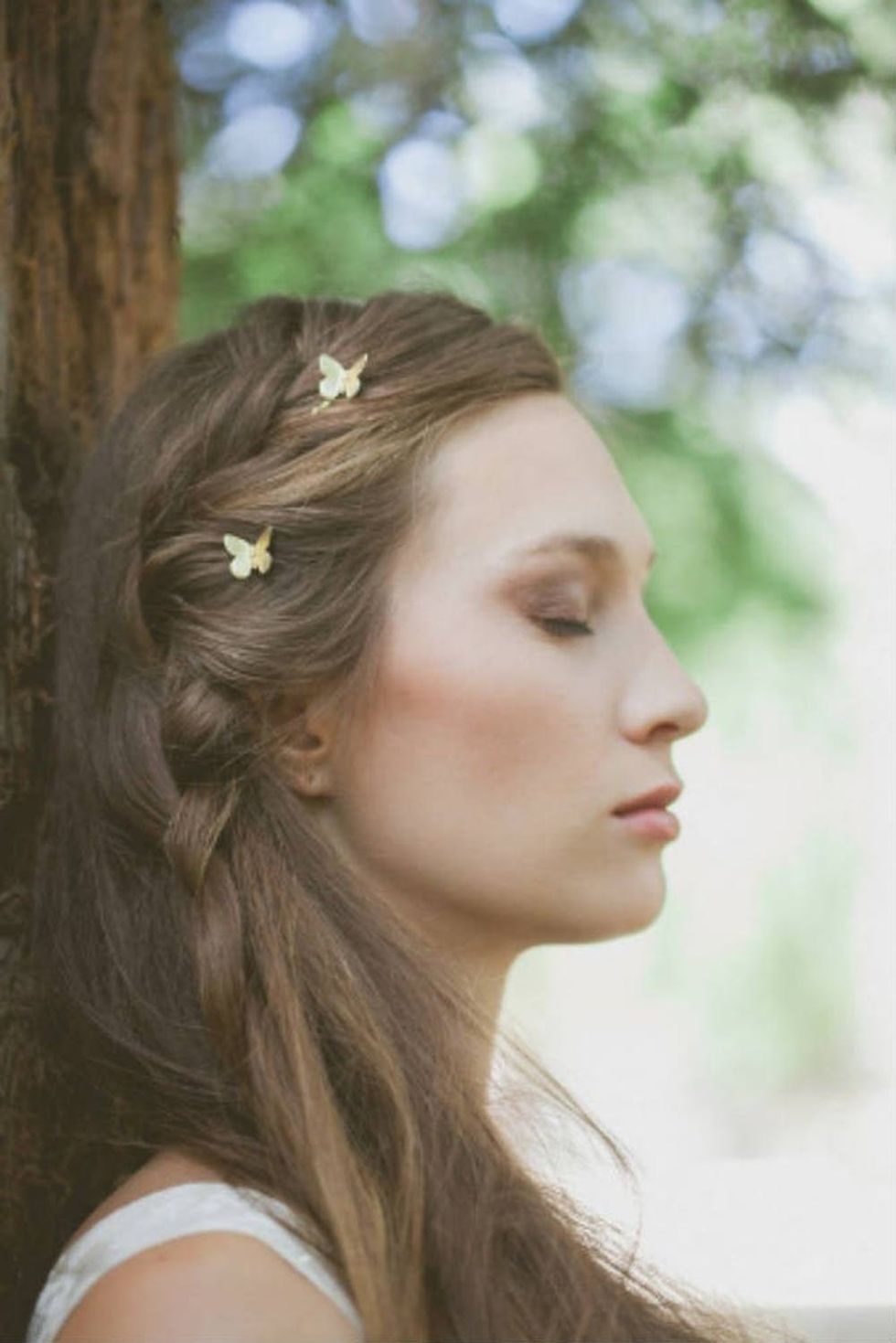 4. Echo and Laurel Butterfly Hair Pins ($35): These delicate gold-tone clips are anything but childish. Perfect for an outdoor wedding or even just the bride who loves the outdoors, these little beauties will catch the light of Golden Hour and make you look just like a Disney princess. Attach a few to your updo along your half-crown braid, or scatter them through your loose waves for an instant bit of whimsical sophistication.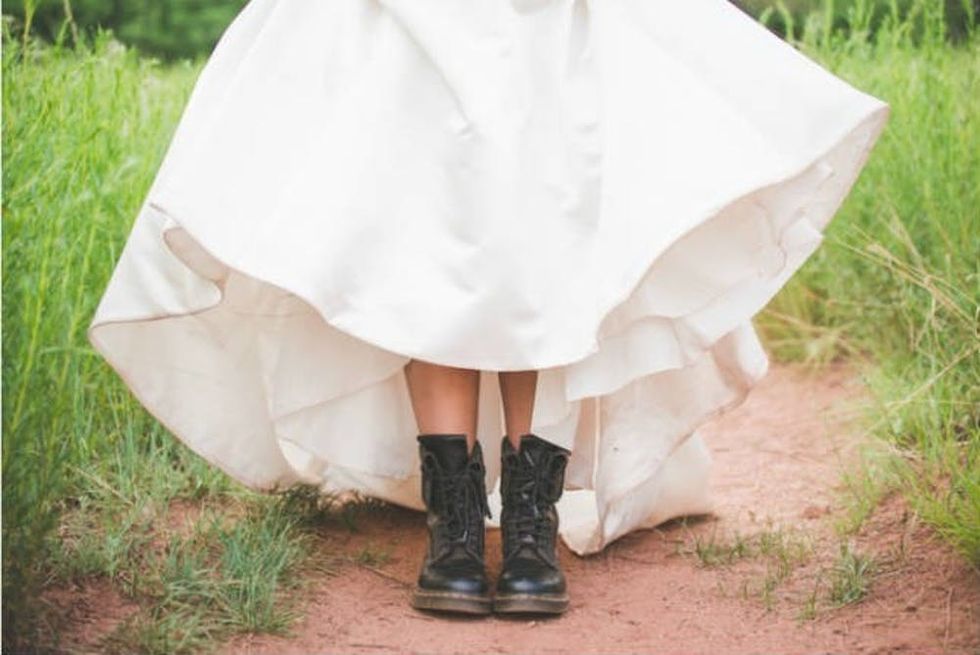 5. Doc Martens: For the bride who loves flats and wants stability *and* style as she climbs a mountain to her beloved, consider this your go-card to bring out your favorite Docs! That little bit of black peeking out from under your dress will look fab, and you won't risk twisting an ankle getting up any rocks for those killer couples photos. (via Randy + Ashley / The Knot)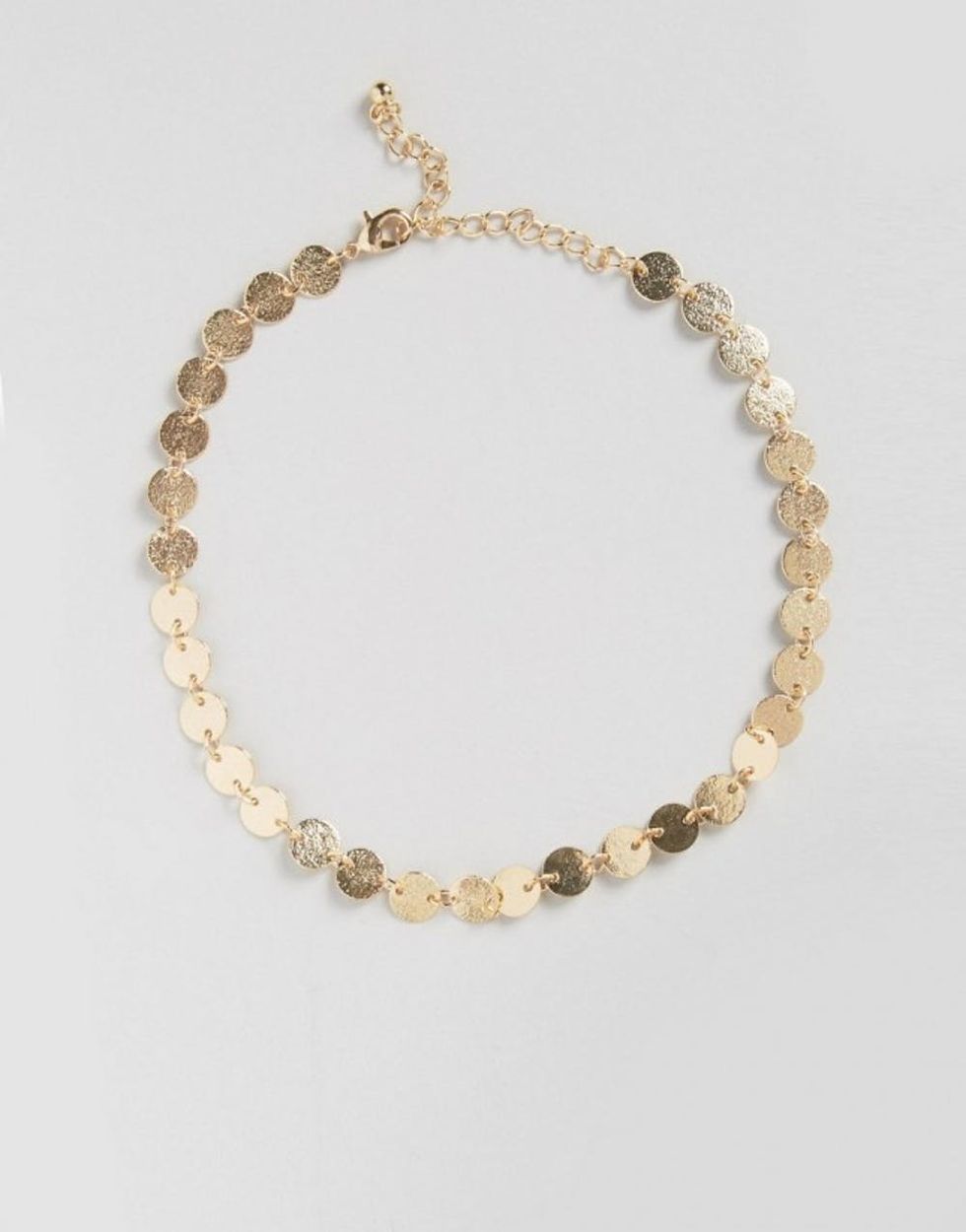 6. DesignB London Disc Choker ($17): A delicate choker is a sweet and oh-so-on-trend way to set off your look. A metallic finish makes it just formal enough and appropriate to wear with even the fanciest wedding dress. This one works for literally every style of dress — the simple spheres are bold enough to accessorize an architectural satin, yet subtle enough not to take away from some show-stopping lace. Pair it with a sweetheart or halter neckline for an even more direct nod to the '90s.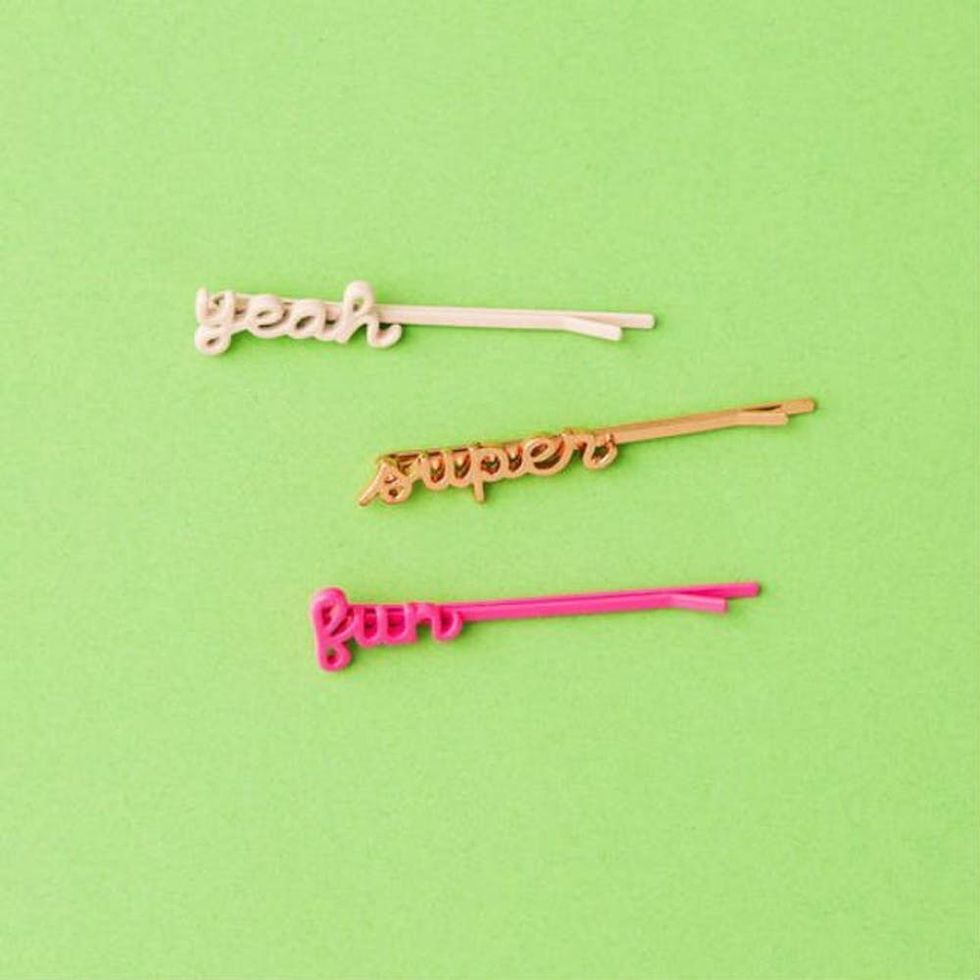 7. Girl Talk Bobbi Pins ($14): Watch how fast your girls swoop their bangs to the side with these little bad boys! Hair accessories were huge in the '90s, and these pins are a fun way to make them current and totally wearable now. Bonus points if you let your 'maids wear them to the wedding.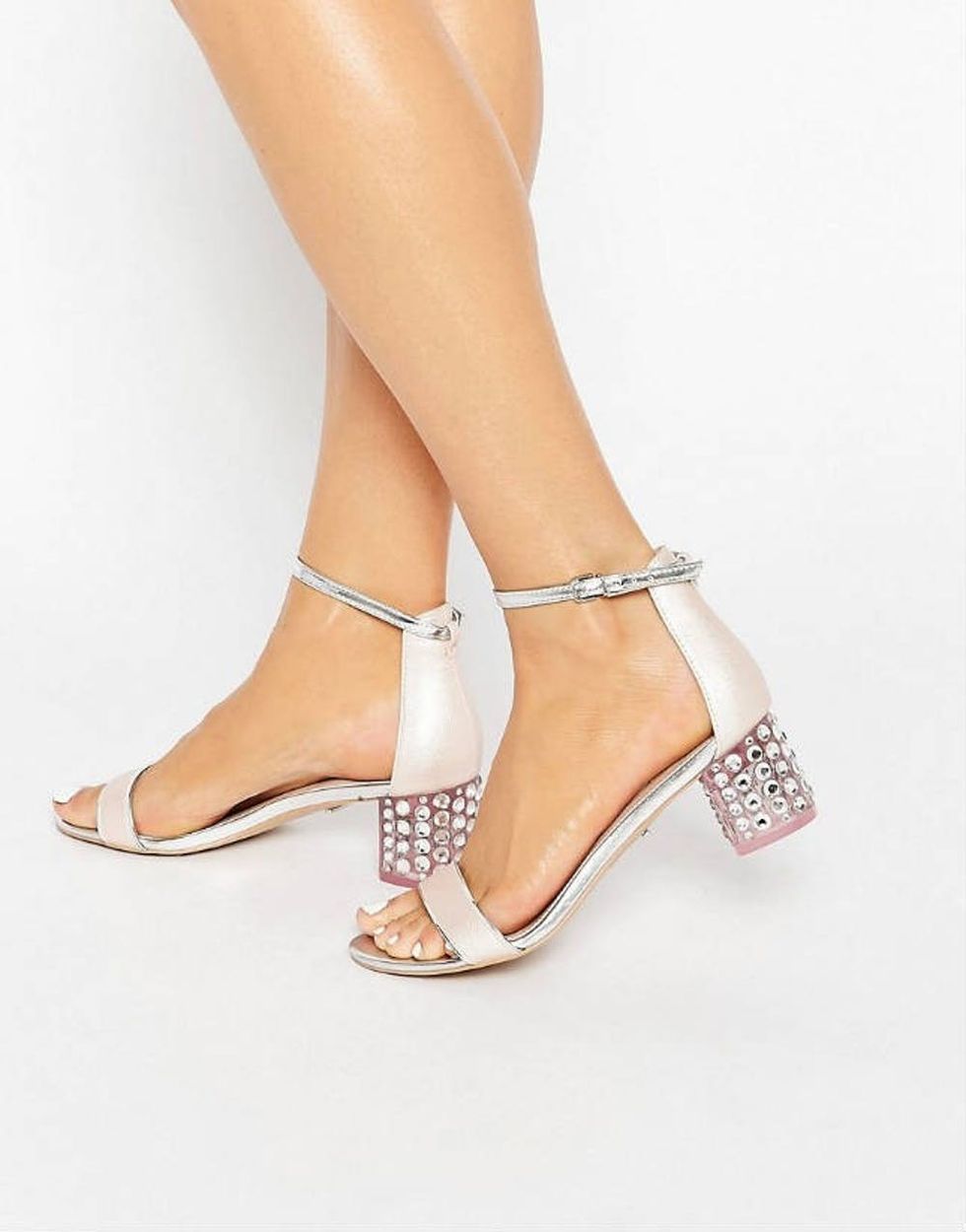 8. Carvela Groove Pink Embellished Block Heel Sandals ($178): These are basically the perfect wedding shoes. The blush color is totally on trend and works with any color dress, the ankle straps keep you secure, the block heels are both totally sturdy and have that '90s flair and the rhinestones encourage you to really kick up those heels! Toss your backup flats to the side — you can comfortably wear these all day and night.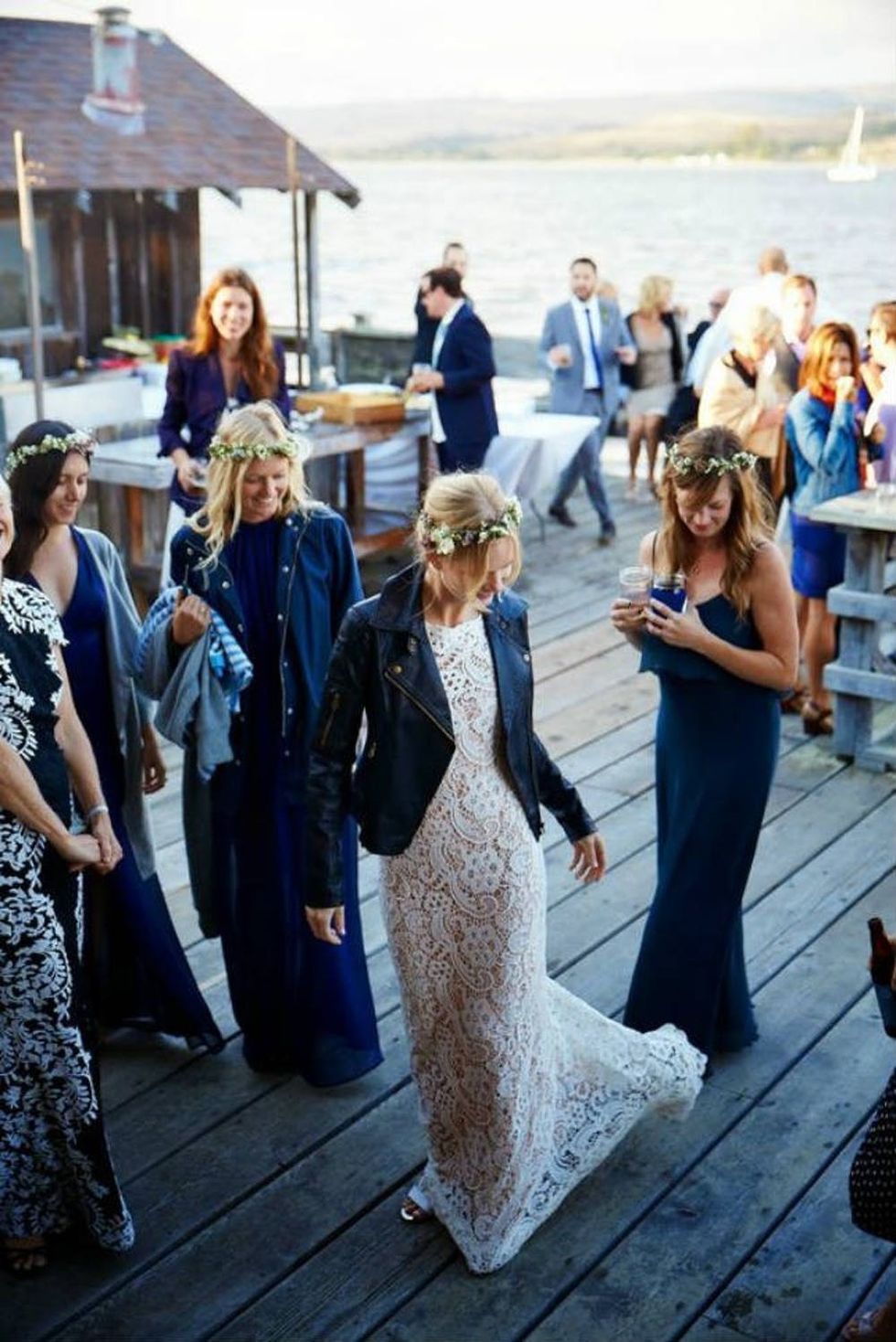 9. Black Leather Jacket Cover Up: How does the alternative bride keep warm and show off her distinct style? By throwing her favorite leather jacket on over her dress, of course! This look is so effortless and reminds us that a classic is a classic, whether it's a lace dress or a leather jacket. Arrange your hair to boost the vibe you're going for: a sleek top-knot for an editorial look, a low and loose bun for minimalist elegance or a tousled braid for boho dreaminess. (via Pascal Shirley / You Are The River)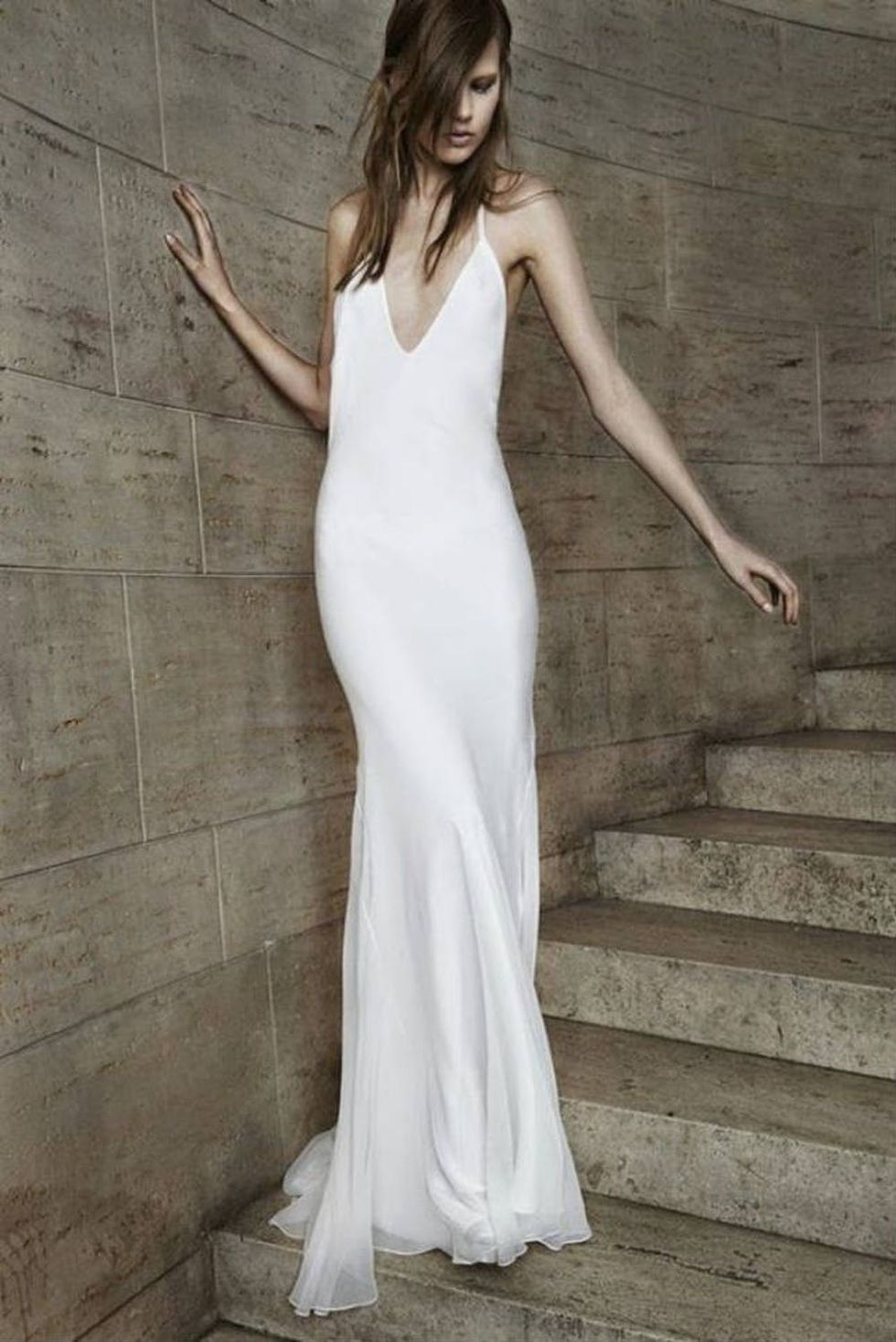 10. A Slip Wedding Dress: It doesn't get any more iconic than a slinky slip dress for channeling '90s style. Feel like Kate Moss when you pair this simply stunning number with loose, textured hair, minimal jewelry and an organic bouquet. (via Vera Wang)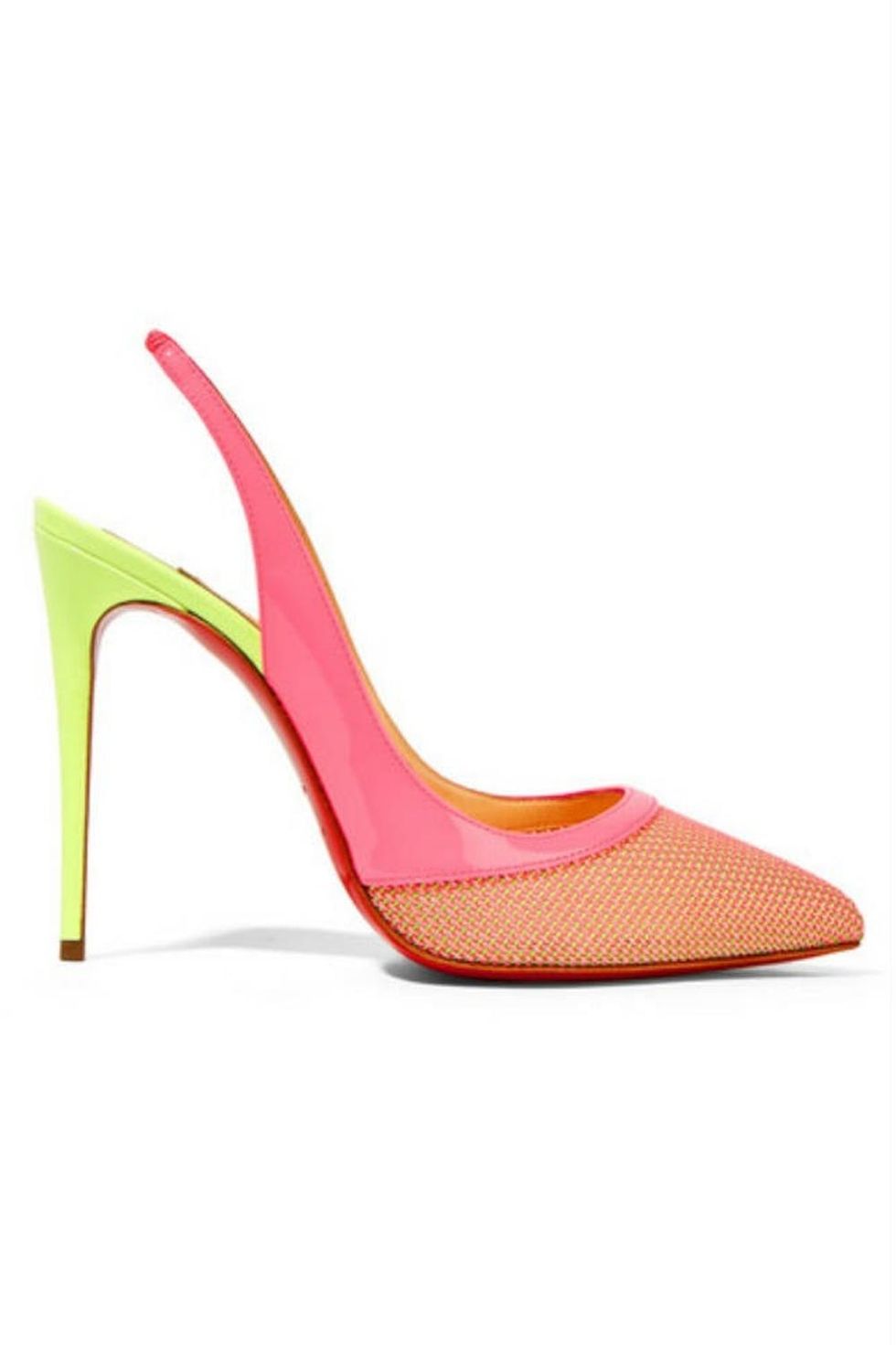 11. Christian Louboutin Miluna 100 Neon Patent Leather-Trimmed Slingback Pumps ($795): Neon looks insanely cool among all those bridal tones of white. Pair your cool bridal pantsuit or tea-length dress with neon accents like these shoes to bring some serious attention to your walk (or should we say 'strut'?) down the aisle.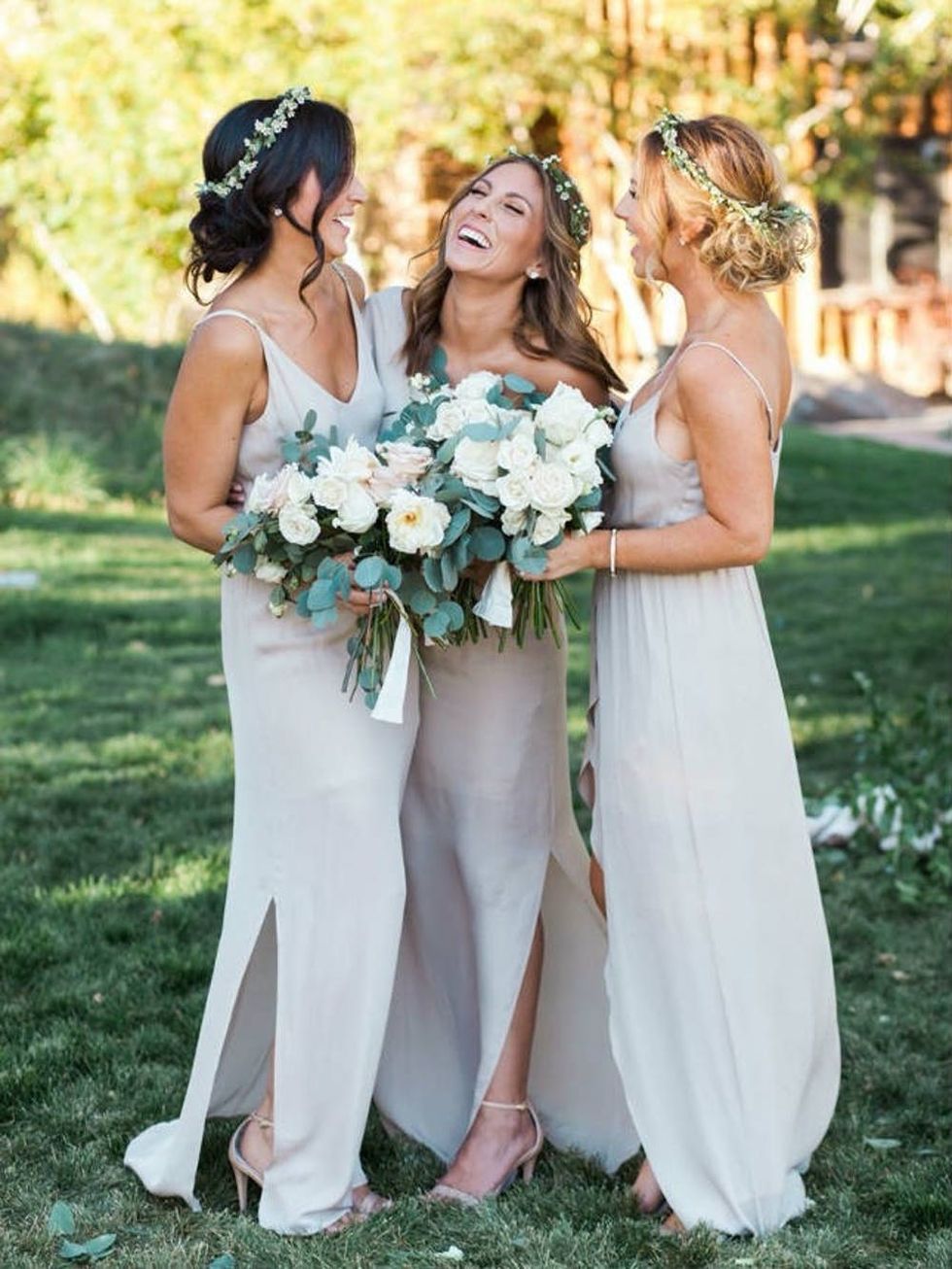 12. Bridesmaid slip dresses: Your best girls' jaws will drop when you tell them they get to look this good. You may have to even convince them not to wear the dresses before the wedding. Go with a shiny fabric for a more classic glam look, or lighten it up with pastels or prints for a look that's easy and cool as can be. (via The Yes Girls)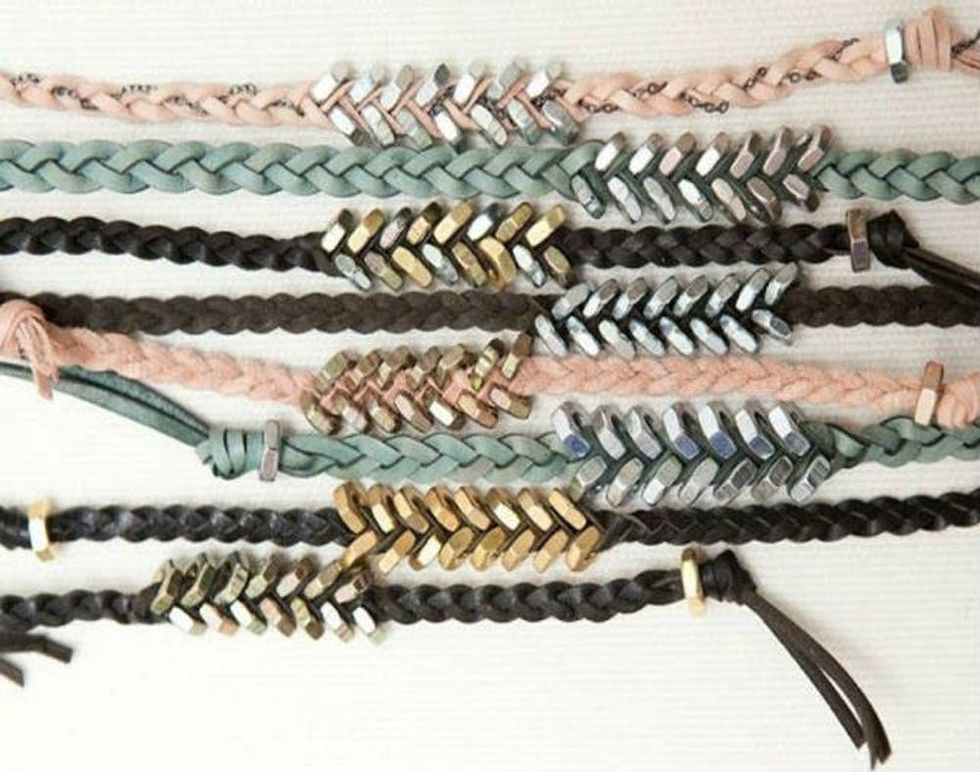 13. Grown Up Friendship Bracelets: Give your bridesmaids a gift they'll love (and actually wear). These bracelets are an easy DIY and are the perfect complement to any outfit. Customize them with specific colors for every girl for added appreciation of all your amazing friends. Or buck tradition and make them together during your weekend bachelorette party. (via The Good Stuff)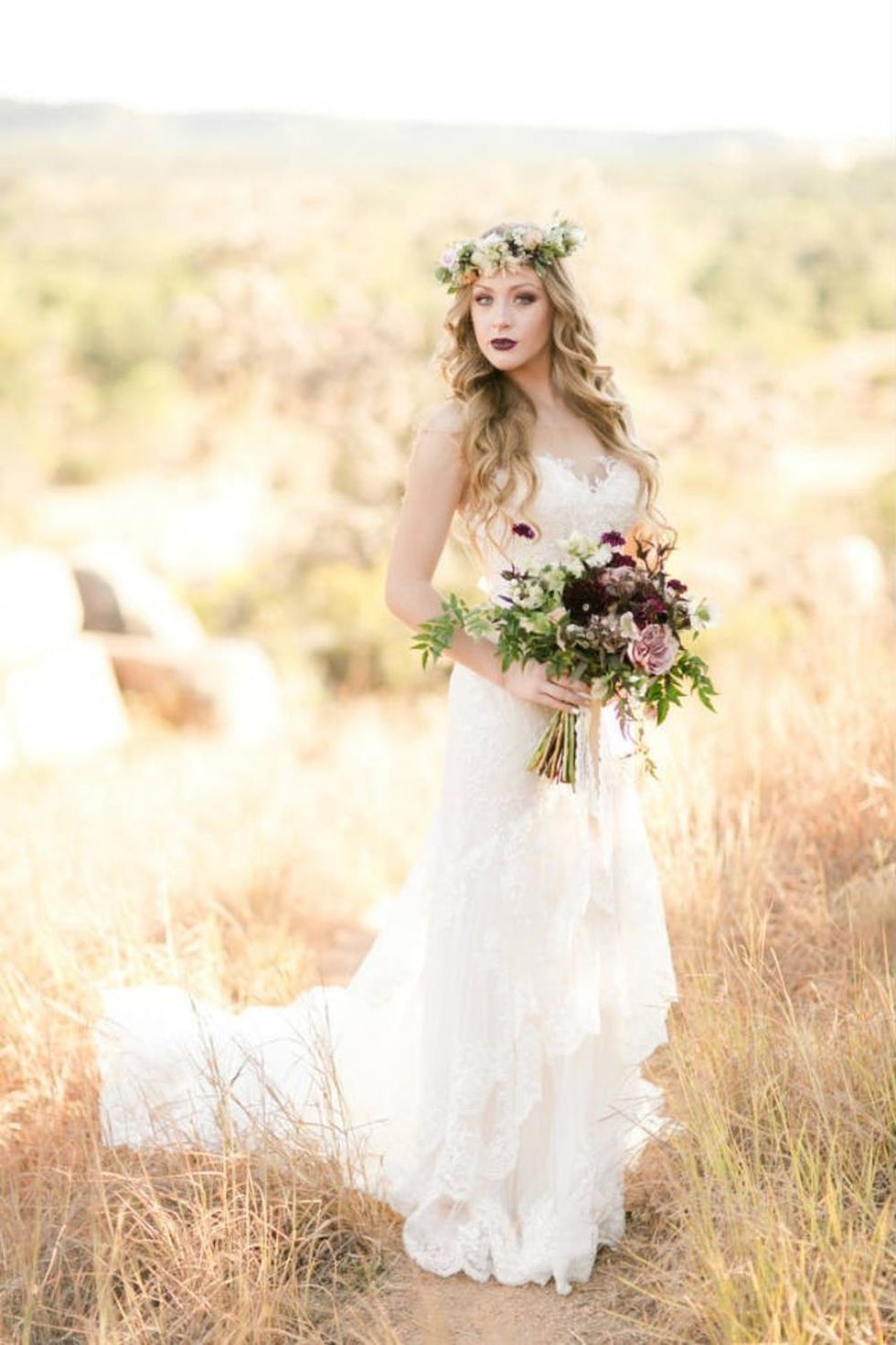 14. A Dark Lip: We know you didn't buy Kylie Jenner's lip kit in every color (admit it) only to go with a neutral no-makeup look on your wedding day. If your vibe is vampy, own it! Paired with flowing locks and glowing skin, it'll add just the right amount of drama and edge to your wedding-day look. (via Flower Shack Blooms)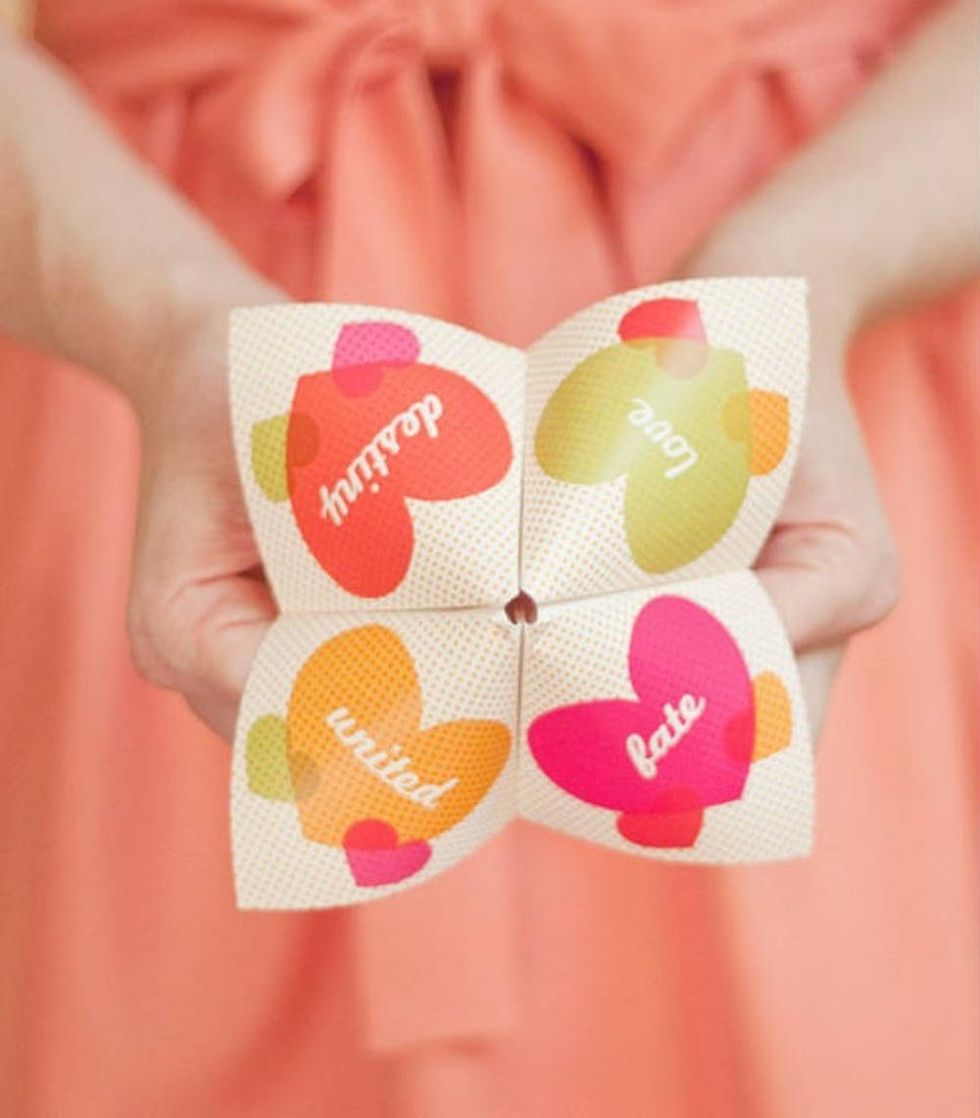 15. PaperTruly Cootie Catcher Invitations ($7 per sample): Don't worry — your muscle memory will kick in and you'll definitely remember how to make these. They're fun, unique and super versatile for all your wedding needs. Use them as invitations, ceremony programs or even seating cards — just don't be surprised when everyone's distracted during the welcome speech, or if sudden new romances blossom right at your reception!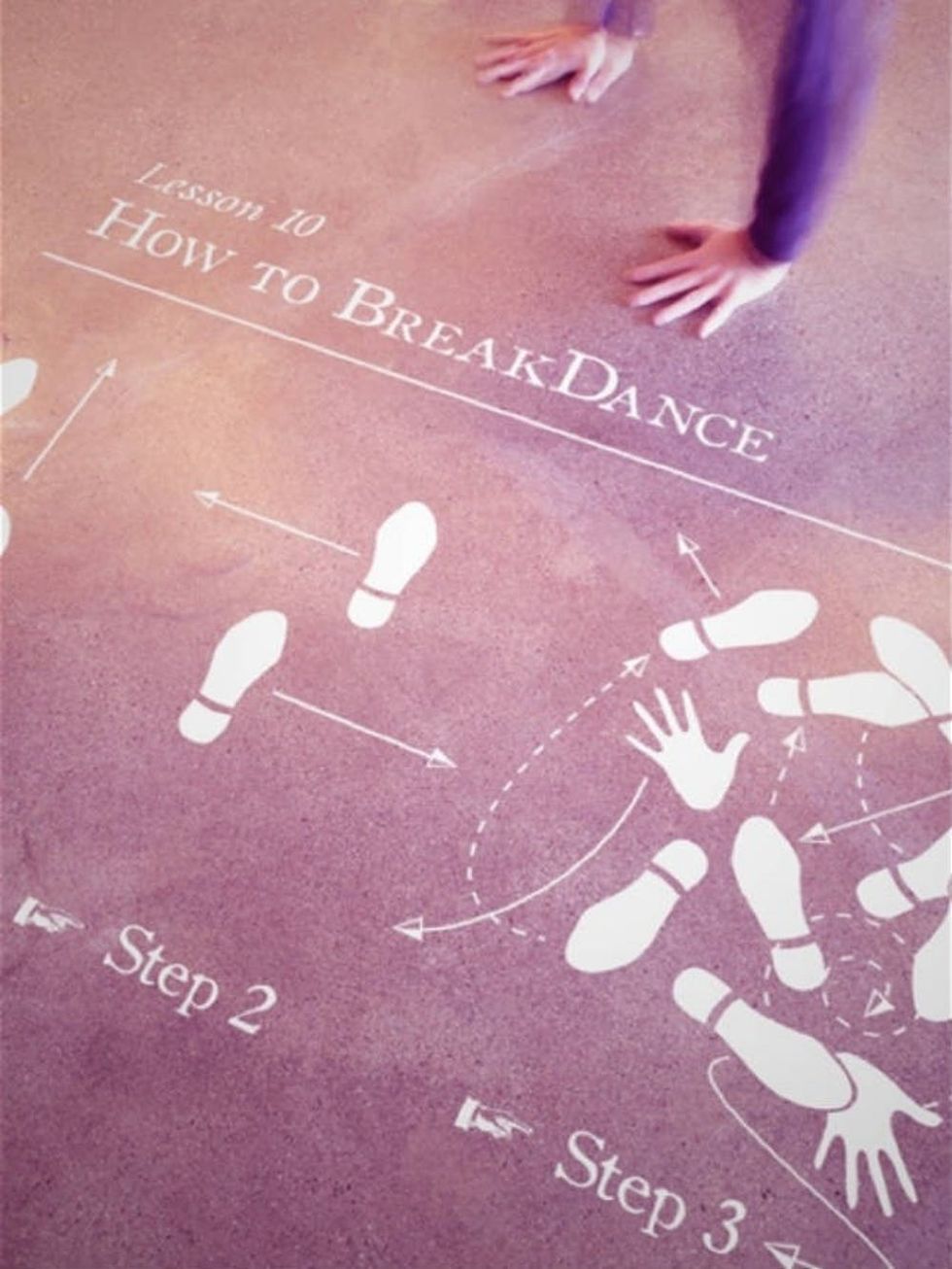 16. How to Break Dance Decal ($30): Wallflowers? Not when you have this decal on your dance floor. Stand back and watch everyone's inner B-Boy and B-Girl come out. Be sure to include '90s hits on your playlist too to really give everyone their chance to shine on that dance floor.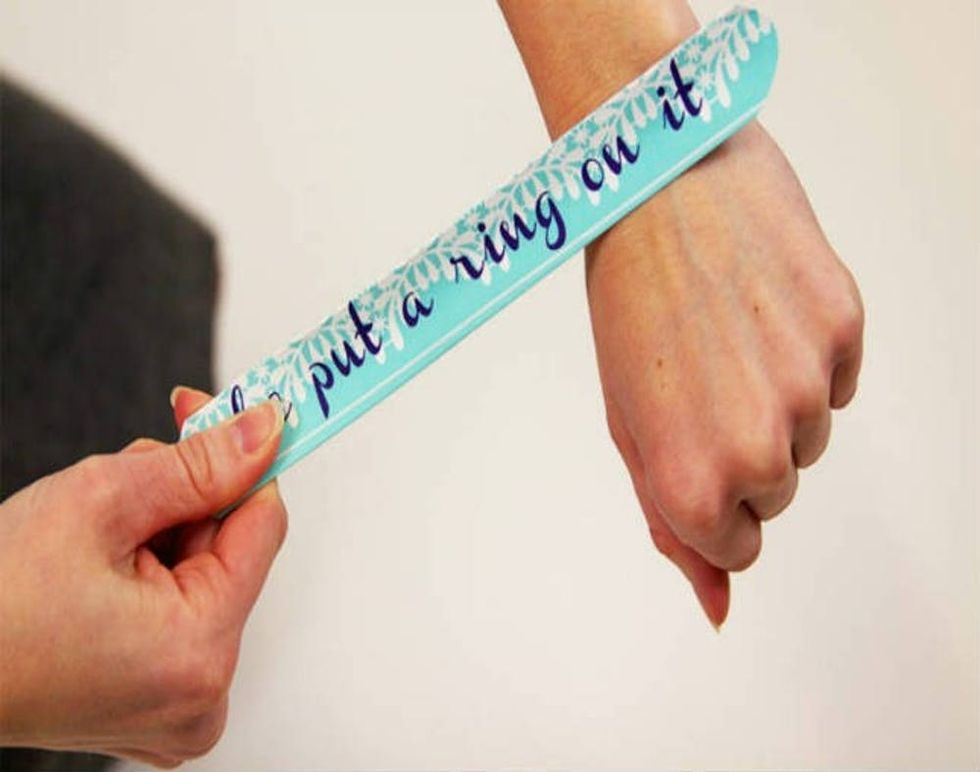 17. Slap Bracelet Wedding Favors: Finally, a favor that everyone will get to enjoy! Slap some of these puppies on and let loose when a vintage Mariah Carey hit comes on. It's even DIYable for as much customization as your heart desires. (via Spoonflower)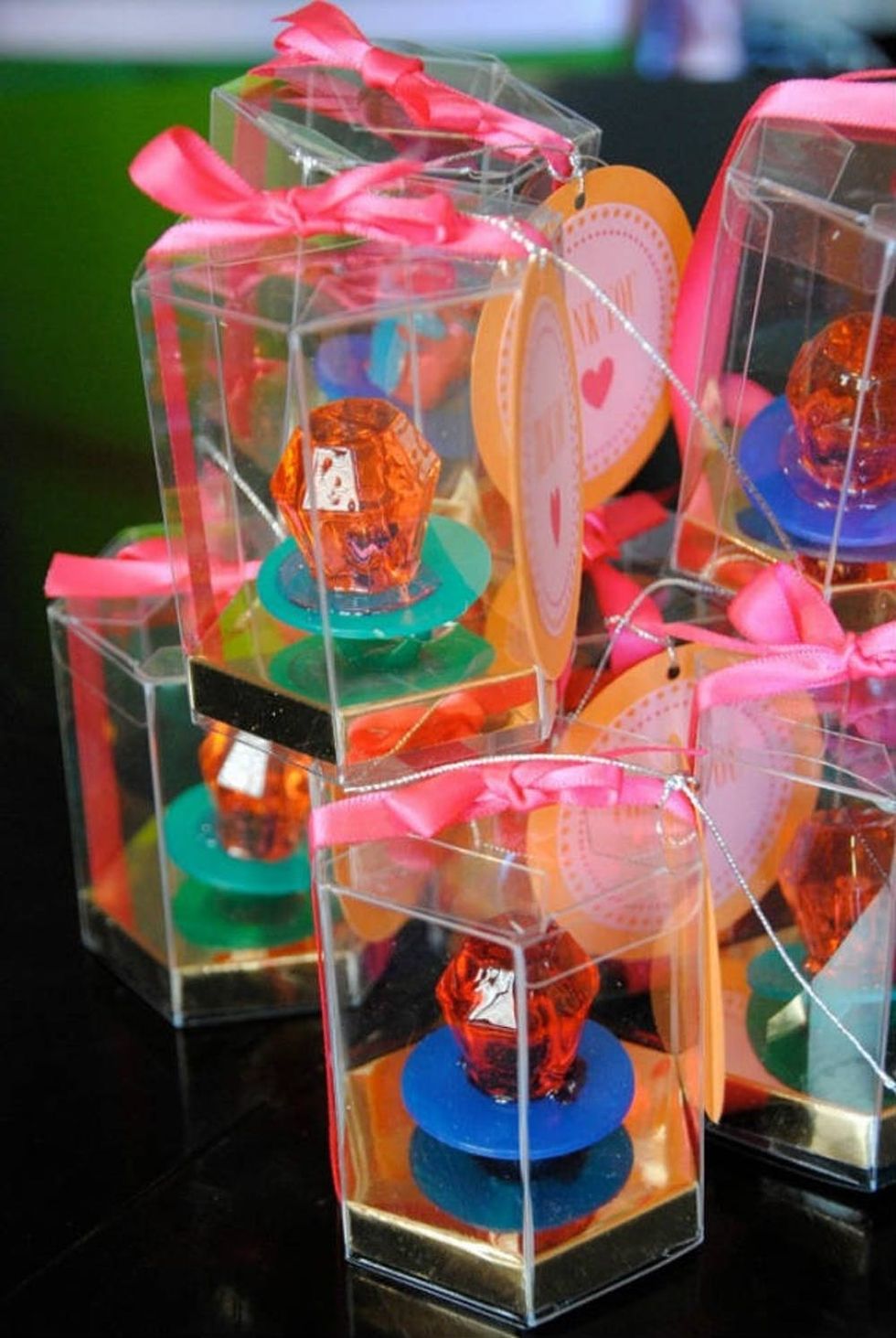 18. Ring Pop Favor Boxes ($98, 100 boxes): The only favor that could beat the slap bracelets is an edible one. You can use Ring Pops for literally every wedding event: Pop the question to your bridesmaids or use them as cake toppers or even shower favors. They're also a handy substitute in case the Best Man forgets the rings.
Feeling creative? Mix and match trends from then and now to create a look that reflects your style today. Check us out on Pinterest for more '90s wedding inspiration!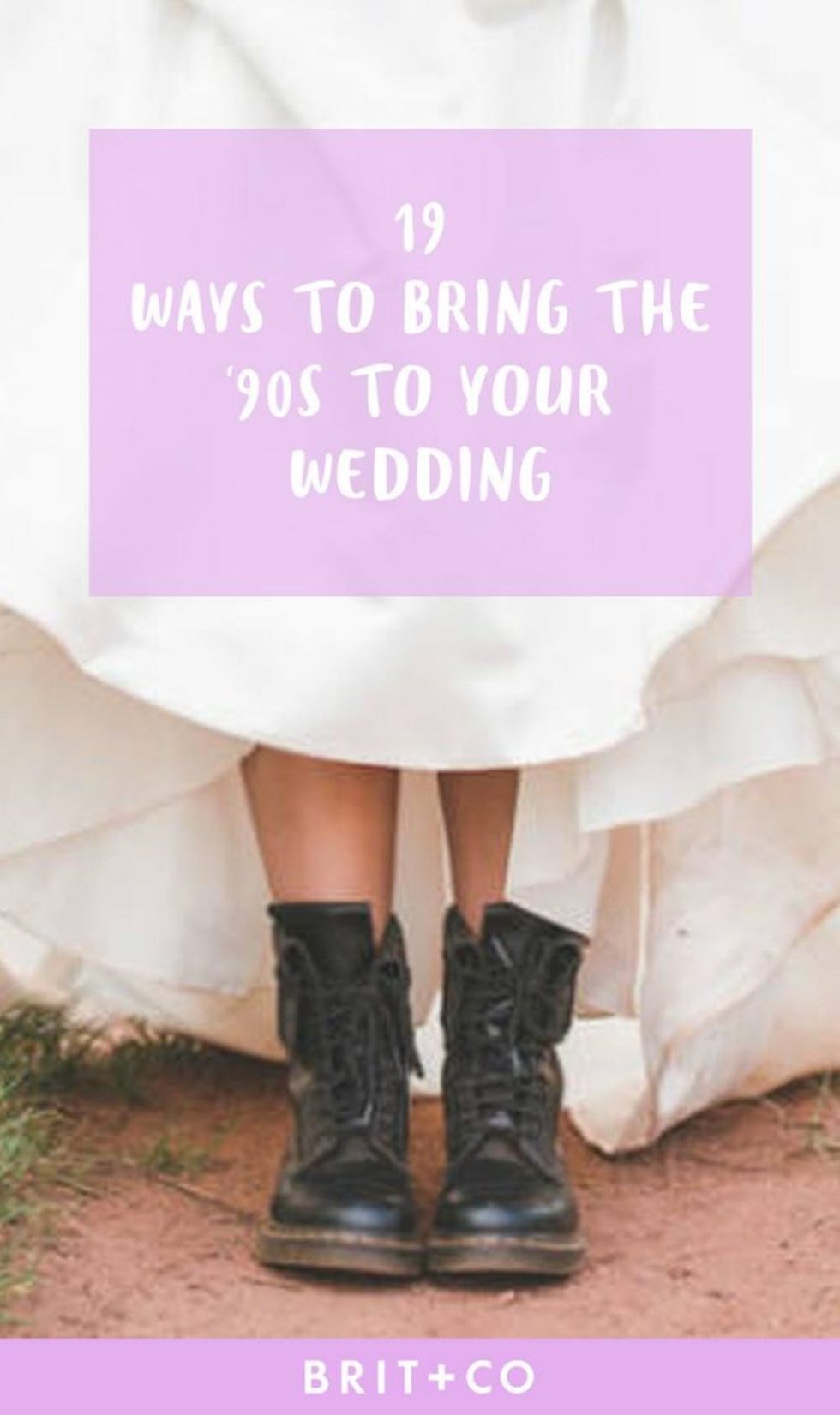 Brit + Co may at times use affiliate links to promote products sold by others, but always offers genuine editorial recommendations.
Alexandra Tran
Alexandra has been obsessed with all things wedding since she was five. When not drooling over all things "I do," she enjoys reading, classic films and cuddling the family dog. More of her wedding musings and advice can be found on her blog www.weddingloversanonymous.com, along with her brand new book "Champagne Dreams on a Beer Budget: How I saved $20,000 On My Wedding."