Putting the "Co" in Brit + Co: Announcing the Launch of Brit Picks
May 02, 2013
When I started Brit + Co. a little over a year ago, my mission was to help people find ways to live more creatively and simply every day. Since then, our entire team has been both humbled and inspired by you, our readers. You've remade our projects, shared your own ideas, and come together to collaboratively create. We want Brit + Co. to continue to be a place for you to get inspired, create with one another, and connect with new makers you'll love.
That's why today, we're launching Brit Picks, a brand new way to discover the best DIY projects, recipes, and makers across the web. We have begun by hand selecting 25 partners and will be adding more over time. These creative minds are some of our personal favorites on the web and have a unique style and quality to their work. Starting today, each of these makers will have their own channel on Brit + Co. which will consistently feature their latest projects and/or recipes, giving you a one-stop shop for the best, most up-to-date creative inspiration from all around the web.
---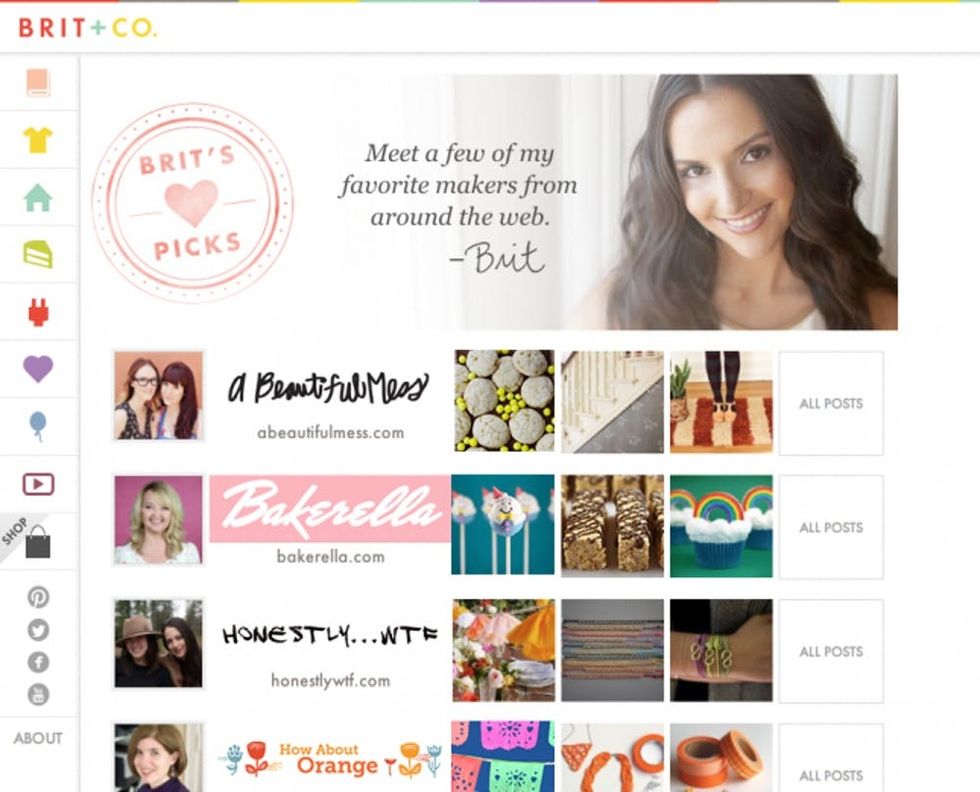 We have also created a Brit Picks page, so that you can see all of our favorite makers in one place. This page spotlights each maker and shows a few of their most recent projects. Want to be included in the list? We're taking applications from publishers here.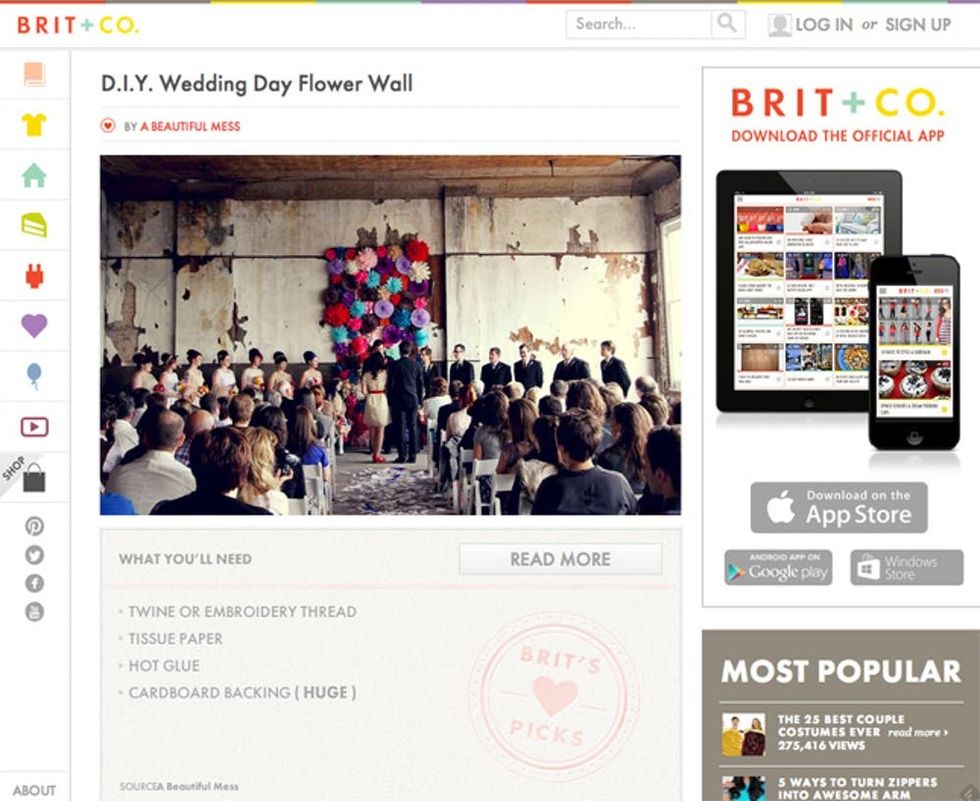 You'll also notice that the Brit.co homepage looks a little bit different today. We've simplified the navigation, added in a section for Brit Picks, and have enhanced photo sizes to show off all of the amazing new content. The new design makes it even easier to browse delicious recipes, chic style tips, creative project ideas, must-have apps, and useful gadgets.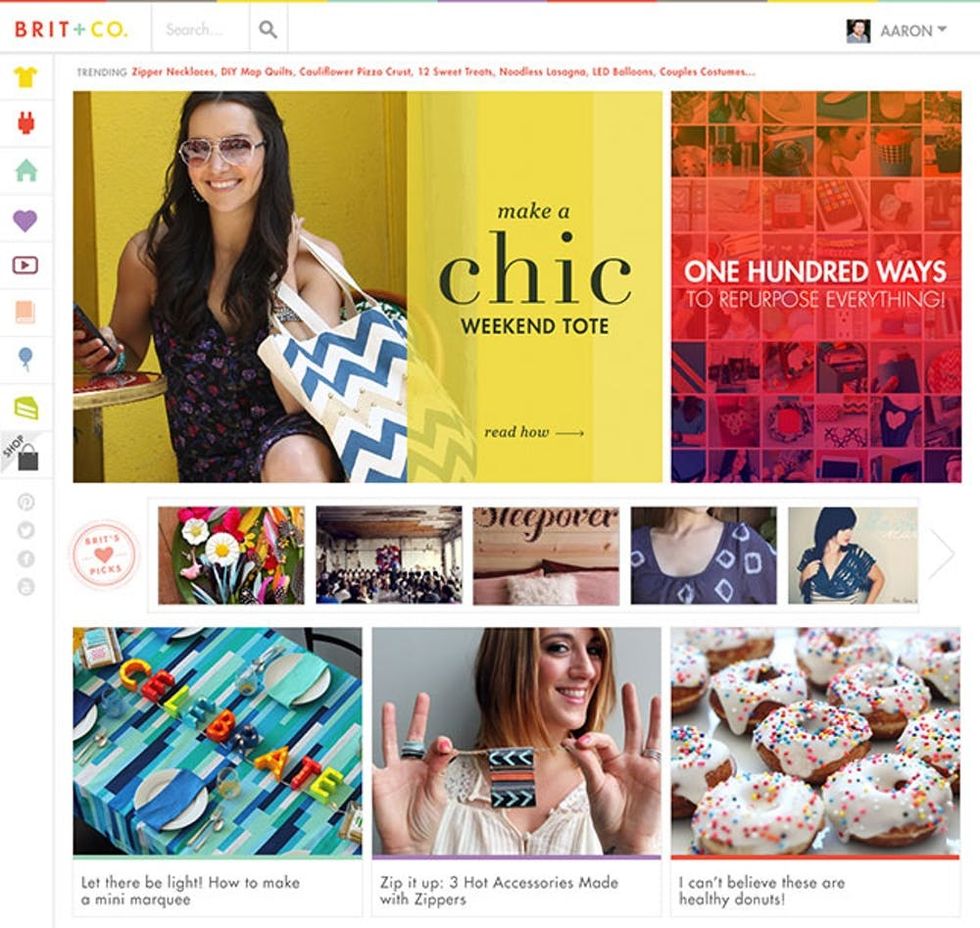 Additionally, you will soon start seeing a "social score" for each post, which is a new algorithm we have created to showcase content that is starting to trend or that is extremely popular. This score combines pageviews, comments, favorites and shares across many social media channels.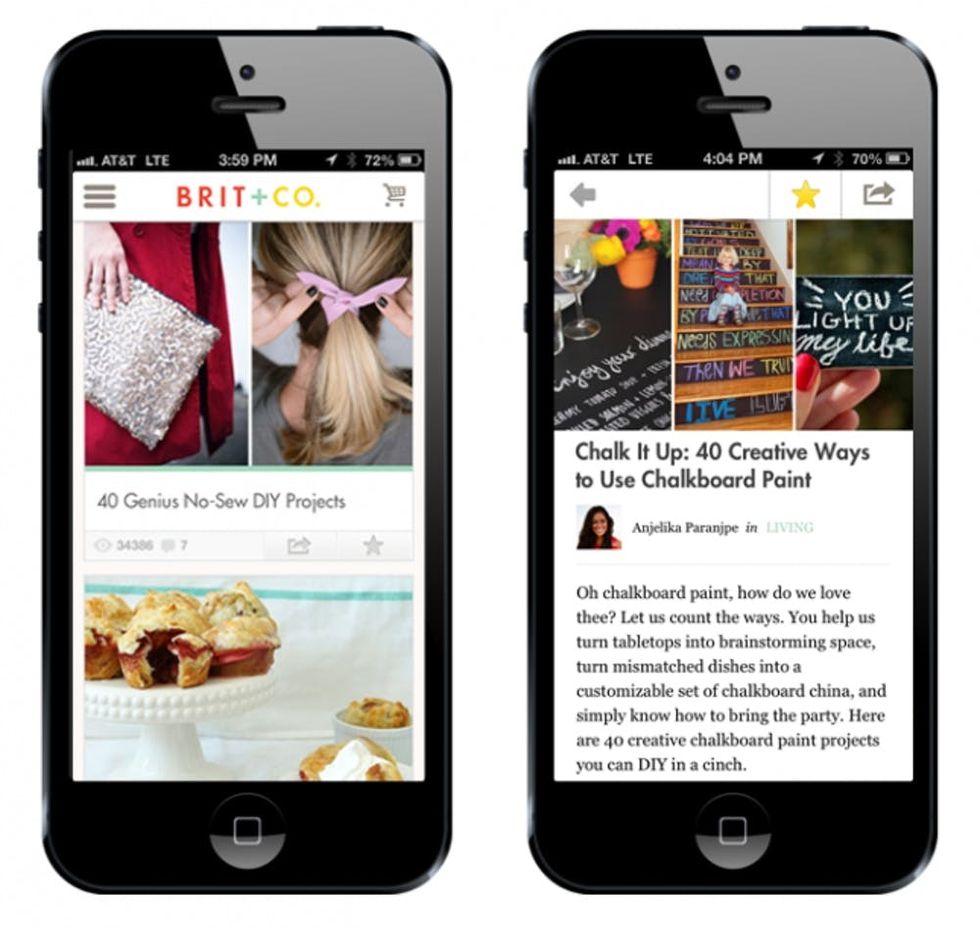 Oh, and if you're an iPhone user, you'll be happy to hear we've just pushed a new release of our mobile app! You'll notice a slight redesign, better performance, and way, WAY more speed. This thing is about 10x faster than the last, thanks to some chops on our engineering team. We can't wait to hear what you think. The app should be live in the App Store over the coming day or two.
The web is a big place, and there are thousands of innovative projects and makers to find and discover. With these changes, we hope you'll spend less time searching for the best ideas, so you have more time to re-create them yourself.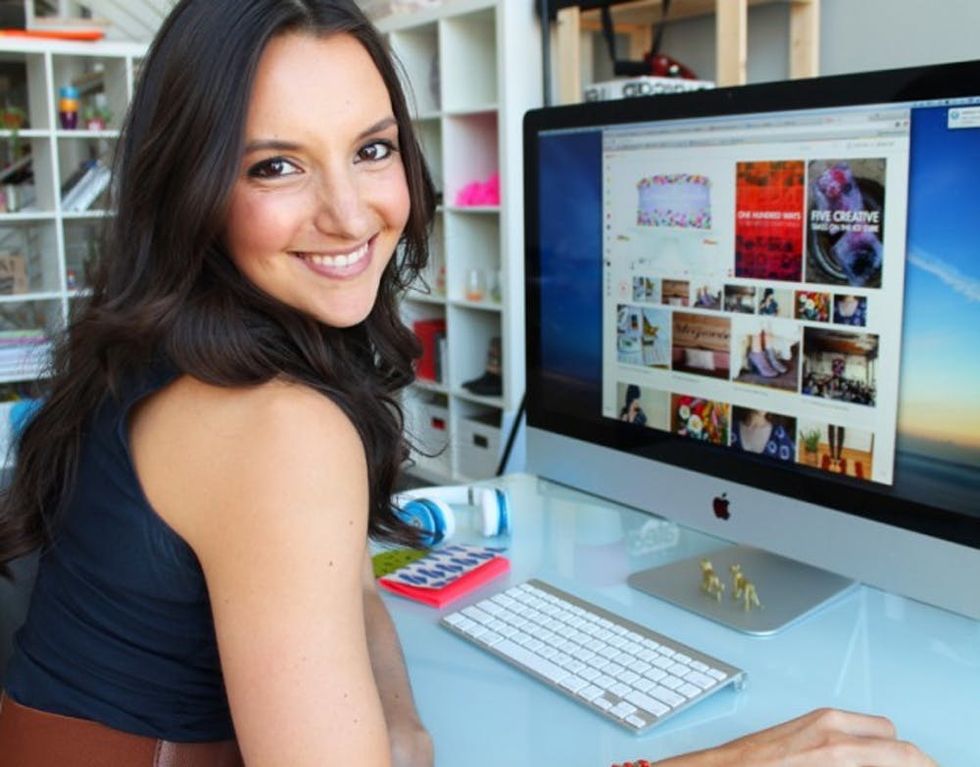 As you continue to make, don't forget to share your creations with us! We love hearing about (and seeing) the gorgeous things you're creating. So be sure to share them with me on Twitter, Facebook, and Instagram.
I truly hope you enjoy this next evolution of Brit + Co. and can't wait to see what you guys make next!
xo,
Brit
Tech