Kick Off Apple Season With This Delicious Galette
Sep 03, 2015
Free-form galettes are like a fancy lattice pie's unapologetic, untamed cousin. They like to let loose a bit, are super versatile and fit in at any dessert bar throughout the year. With their flaky, crispy crust and always-evolving fillings, there is literally a galette for every season. Using whatever fruit is in season, a dash of your favorite toppings (think honey, cinnamon, toffee bits and toasted nuts) and our simple instructions, you'll be slinging galettes all year long.
---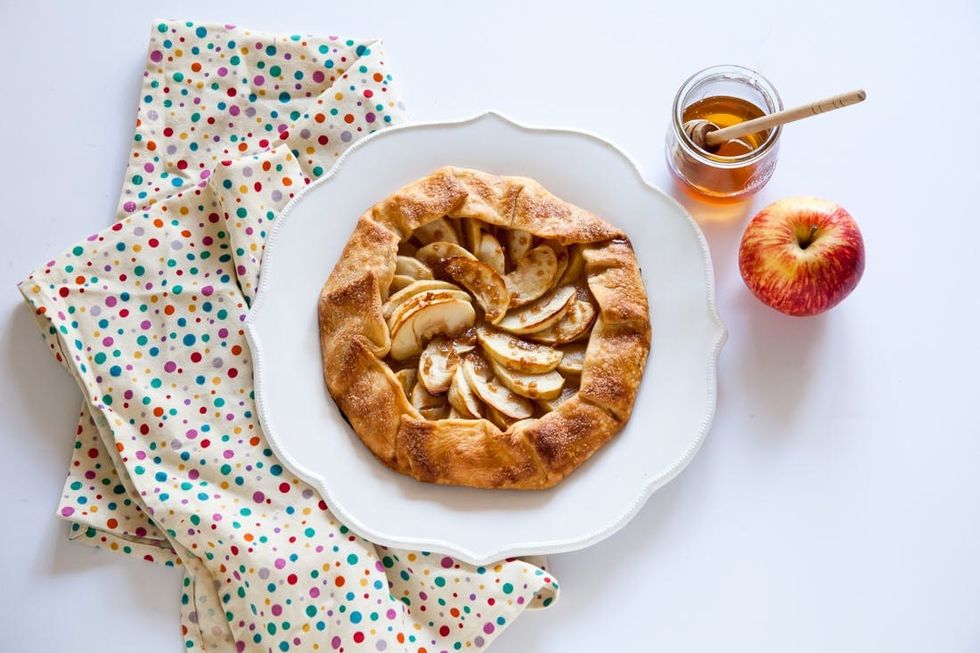 A little lopsided, slightly too crispy on one edge, all-together not picture-perfect? Some might find it a bit messy and flawed, but we call it rustic. And rustic is the new chic, isn't it? Since we are about to head into fall, this version uses apples, honey and toffee bits. Feel free to experiment with the filling of your choice!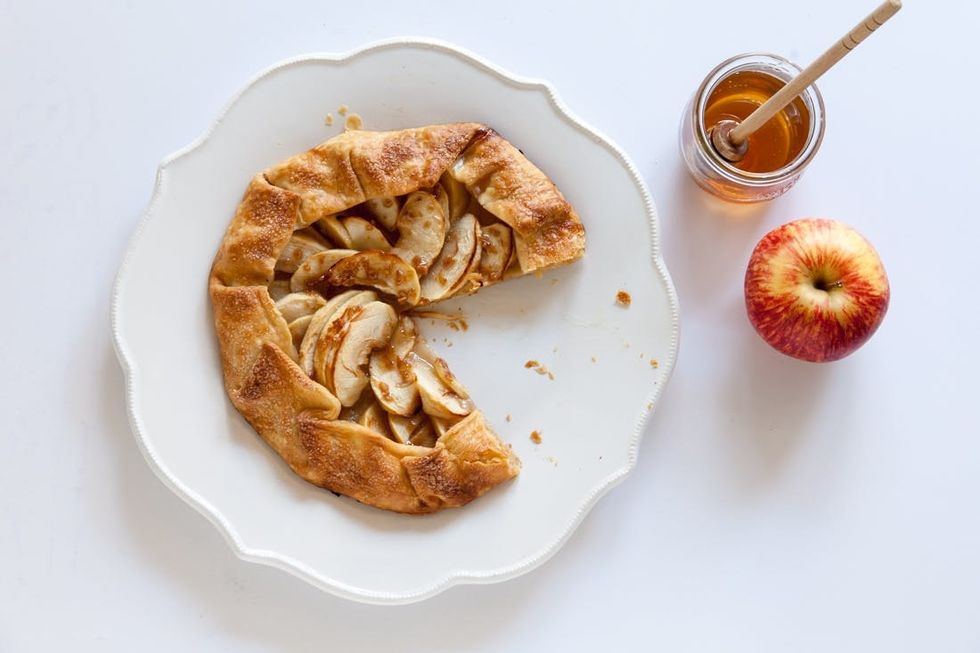 Ingredients: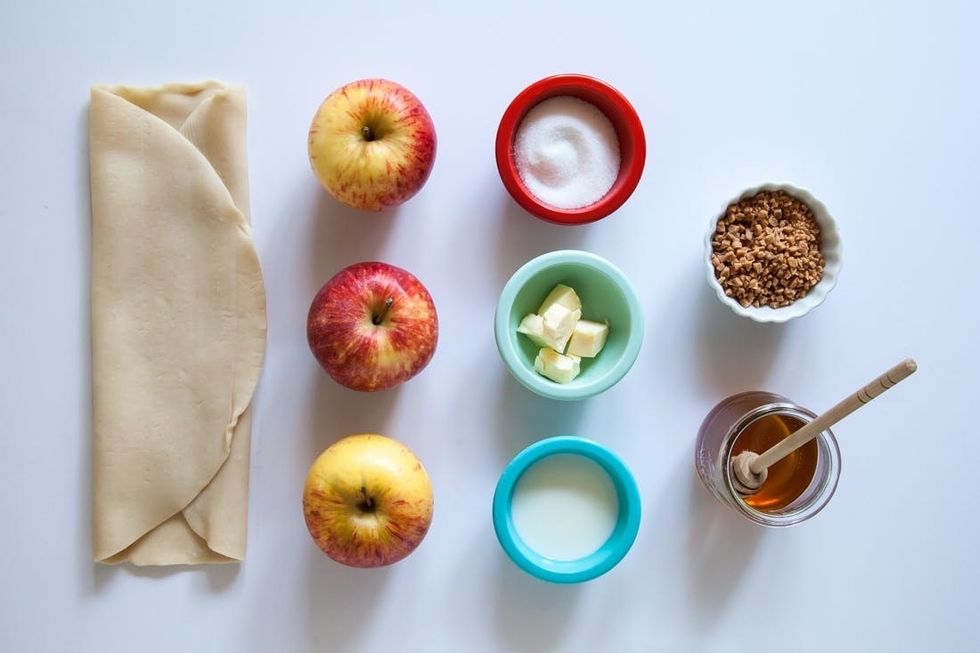 – 1 prepared pie crust (either store-bought or made from scratch)
– 2 to 3 apples (peeled and sliced)
– 2 to 3 Tablespoons honey
– 2 Tablespoons toffee bits
– 2 Tablespoons unsalted butter, diced
– 1/4 cup whole milk
– sugar for sprinkling
Instructions: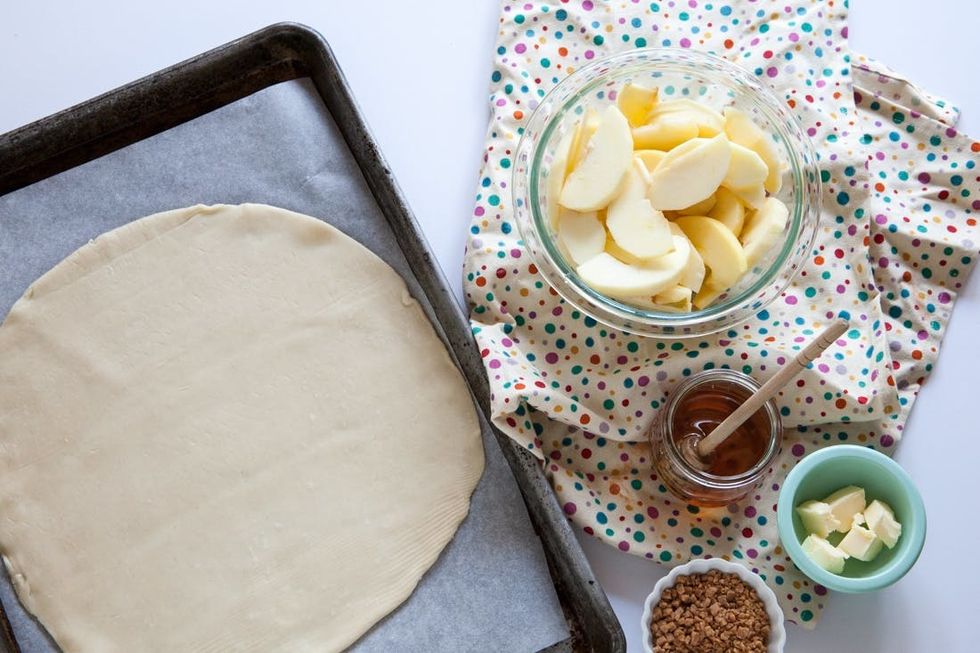 Roll out your pie crust and place it on a lined baking sheet. Prepare your apples (or filling of choice) and toppings.
Pre-heat oven to 400 degrees Fahrenheit. Line a baking sheet with parchment paper and set aside.
Peel, core and slice the apples into 1/4-inch pieces.
Roll out the pie crust to around 12 inches in diameter and place on the lined baking sheet.
Keeping a 1- to 2-inch border, fill the center of the pie crust with the apple slices.
Drizzle with honey, sprinkle on the toffee bits and dab on small pats of butter.
Fold the edges of the pie crust up and over the filling, pleating as you go.
Brush the edges of the crust with the milk and sprinkle with sugar.
Bake for about 35 to 40 minutes, or until golden brown.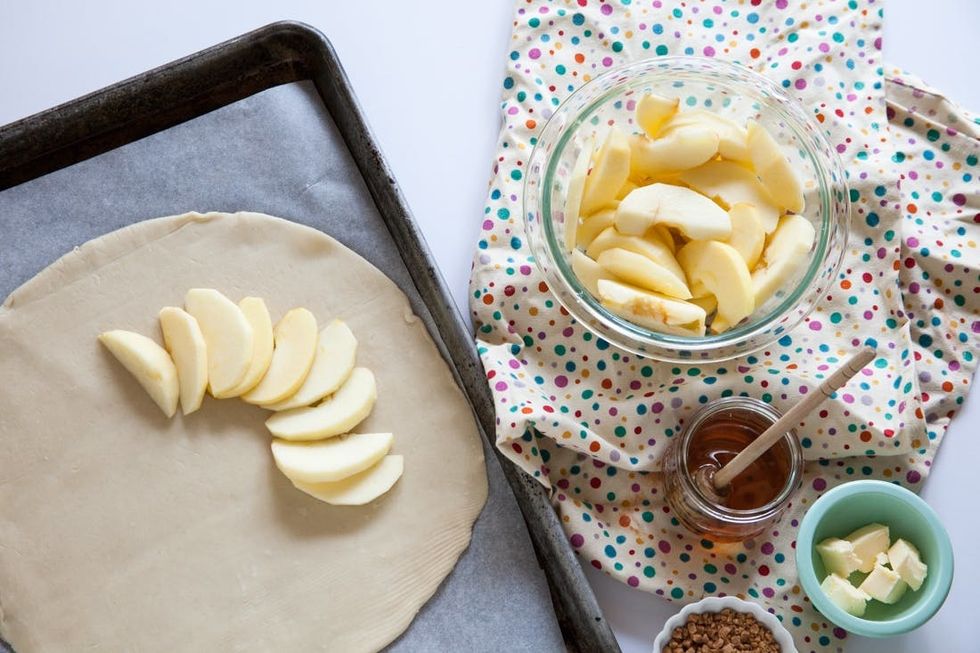 Keeping within a 1 to 2-inch border, begin fanning out the apple slices. Start with an outer circle of apples, then fill in the center.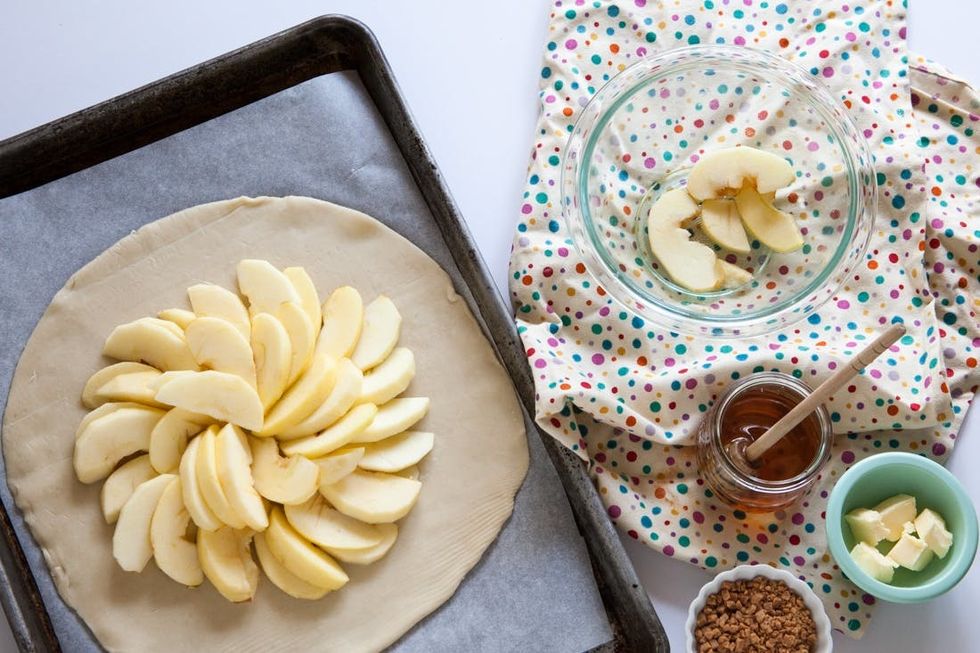 Drizzle the apples with honey.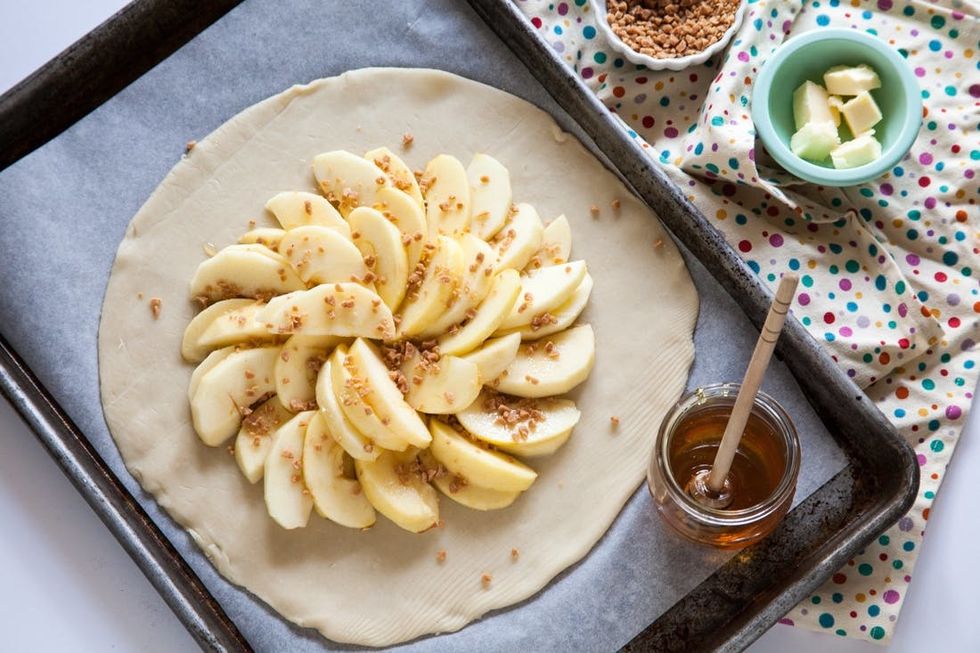 Sprinkle with the toffee bits.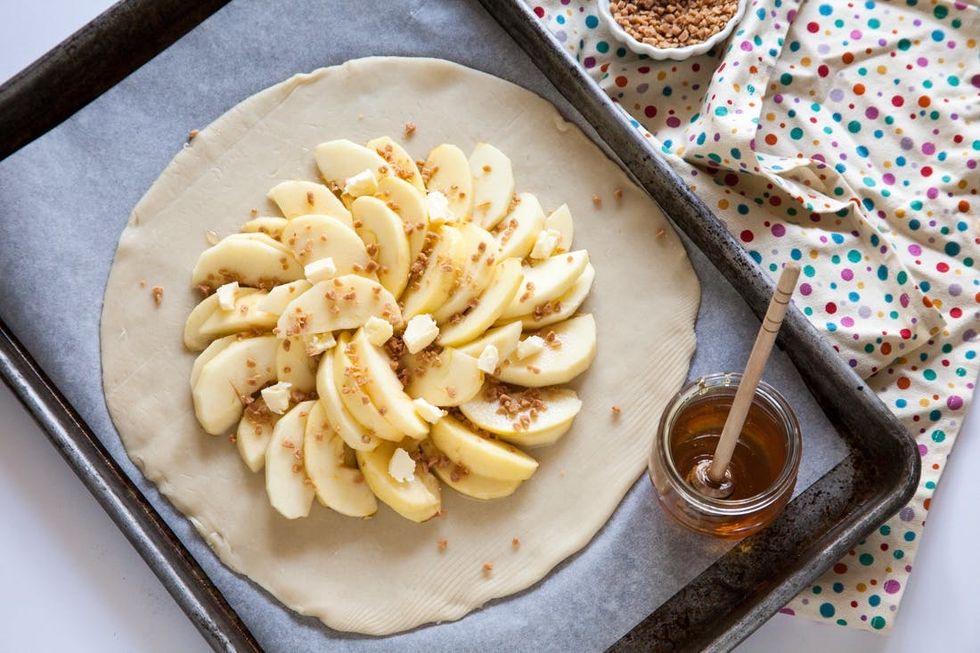 Dab the diced butter on top of the apples.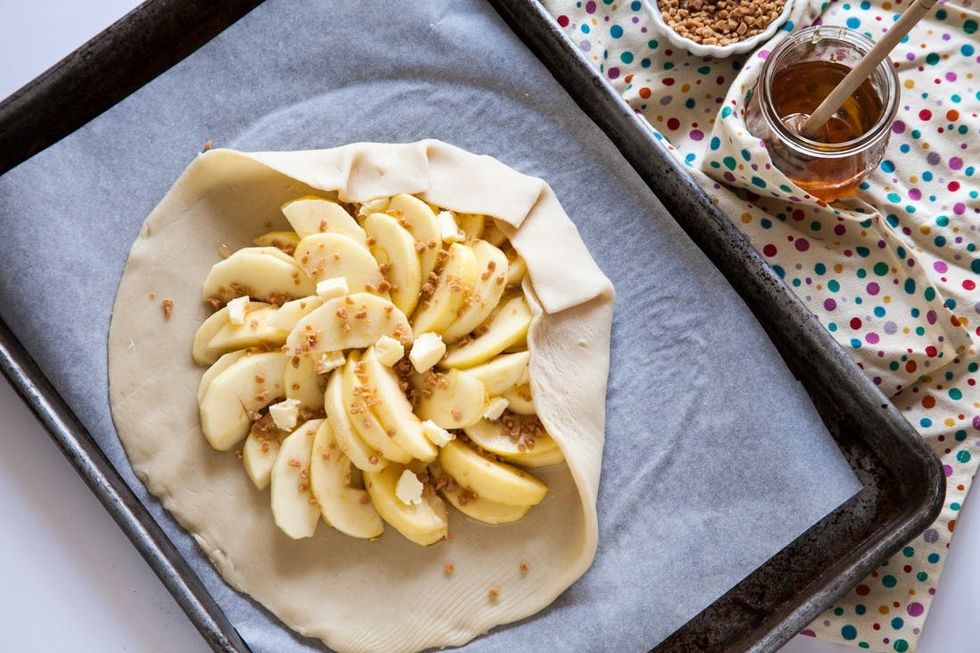 Pull the edge of the pie crust up and over the apple filling. Continue around the whole galette, pleating and pressing the crust together as you go.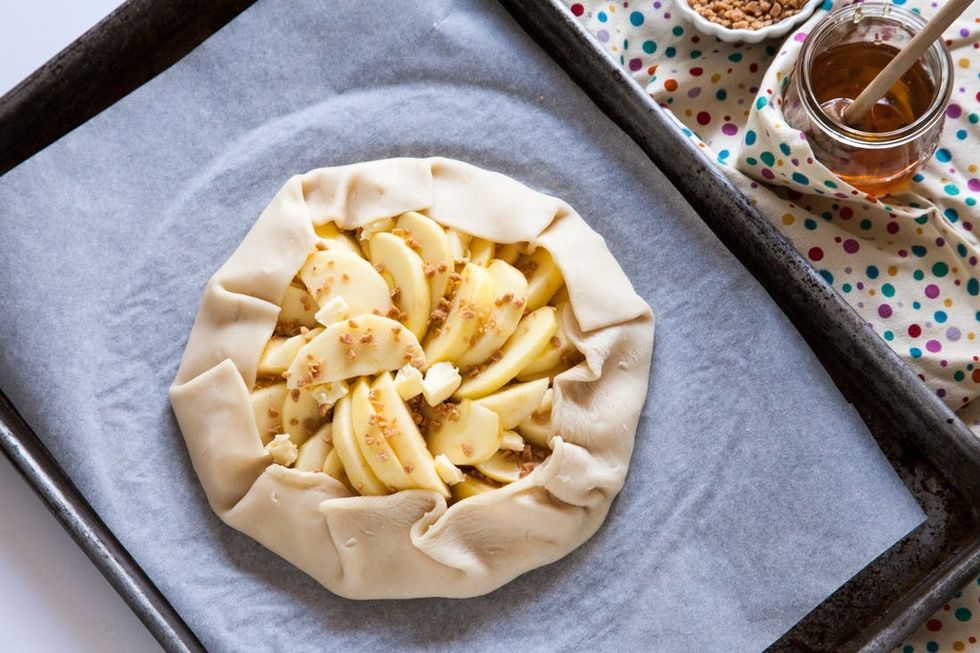 Use a pastry brush to apply the milk to the top edge of the crust (the part you just folded over). Sprinkle with sugar.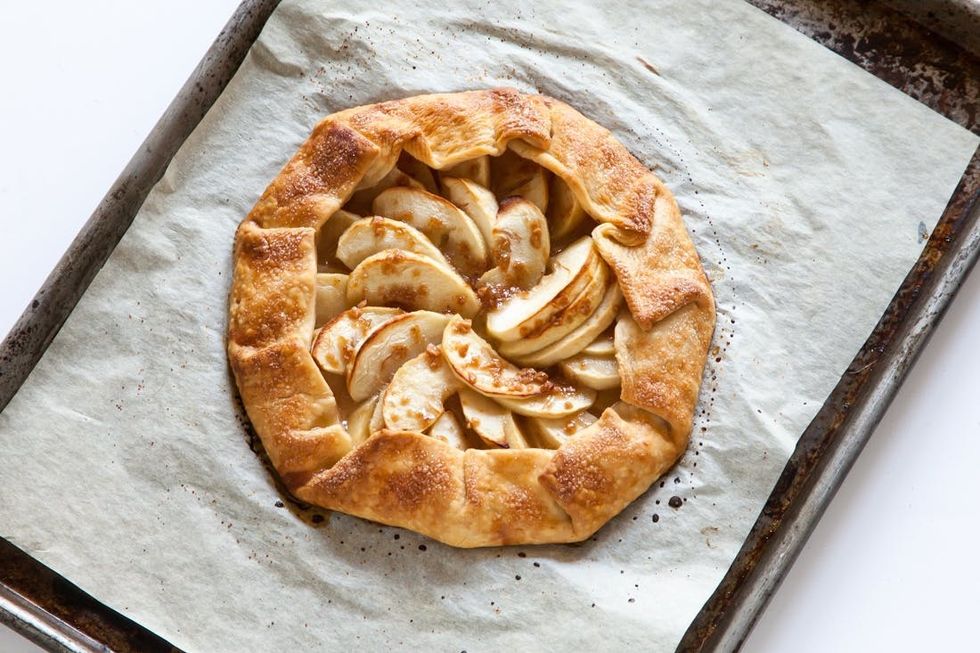 Bake in the pre-heated oven for 35 to 40 minutes, or until golden brown.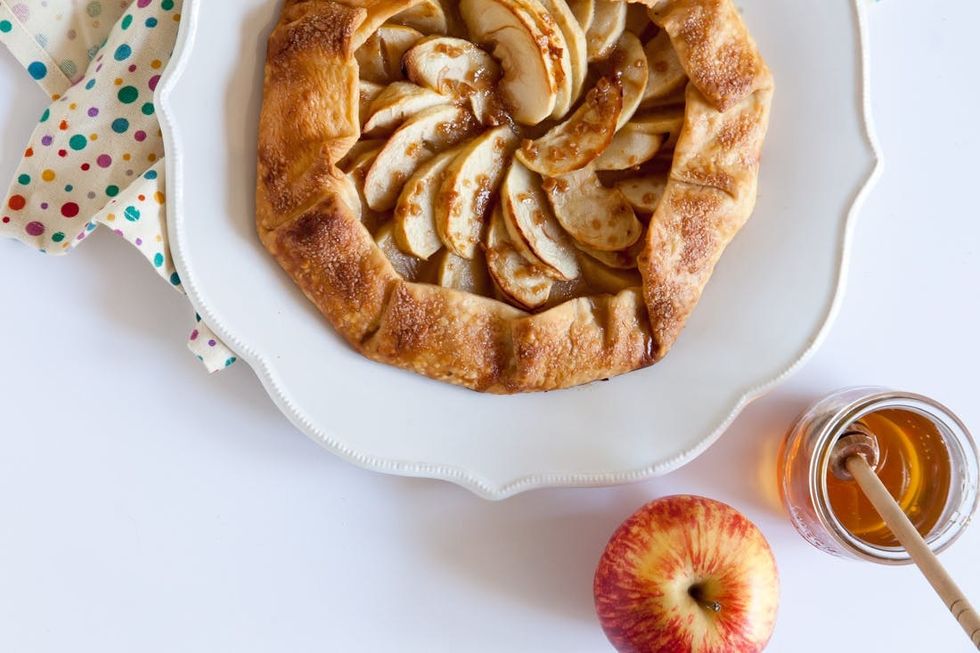 What flavor of galette will you be making next? Try pear with maple syrup and cinnamon or apples with tart cranberries for fall!
Tessa Huff
Tessa Huff is a specialty chef and food stylist who urrently lives in Vancouver, British Columbia where she practices both classic and contemporary pastry techniques, recipe development and food photography. Find her at
Style Sweet CA
.
DIY Recipes