ASOS' Revolutionary New App Allows You to See How Clothing Looks on Your Body Before You Buy
Mar 26, 2018
We love online shopping just as much as the next guy or gal, but it does have its pitfalls: namely, the uncertainty of whether or not a particular style will flatter your shape in the way you want it to. With sizes varying widely by brand and fitting each person's body type differently, making a purchase can be a real crapshoot. Thankfully, ASOS is on a mission to end your ill-fitting garment woes, introducing a game-changing app that allows you to see products on range of body shapes.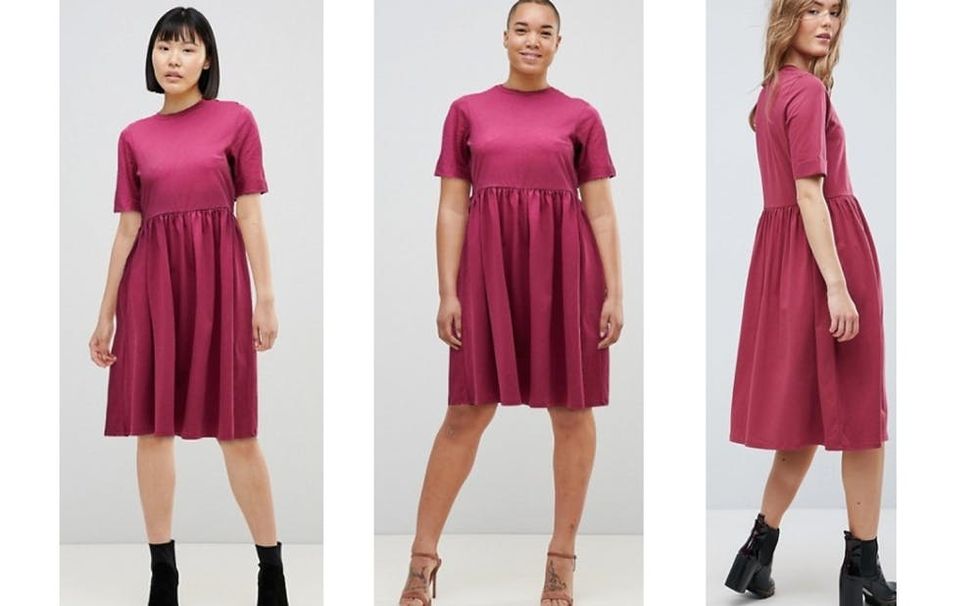 ---
Dubbed Zeekit, this virtual fitting room technology allows users to see how they'd look in certain styles by seeing how it would look on others with similar frames.
We make as few adjustments to images as possible. Zeekit takes images of a range of models of all different sizes and digitally imposes products on them to display how the same product will look on a different body type. We also thought it was an awesome idea!

— ASOS Here to Help (@ASOS_HeretoHelp) March 22, 2018
"We're always testing new technology that can make our customers' experience even better," the brand said in a statement. "In this case, we're experimenting with AR to show product on different size models, so customers can get a better sense of how something might fit their body shape."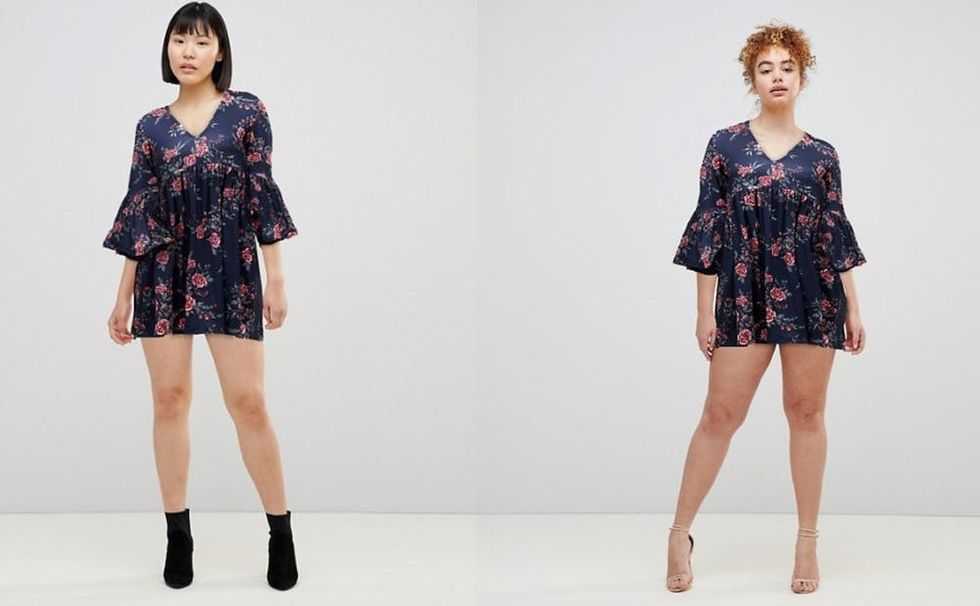 So far, the Zeekit feature is only available via the ASOS app for women's clothing, but the brand doesn't seem to have ruled out expanding to menswear, as it noted on Twitter, saying, "…We're still trying this new tech but keep an eye on out app and out social media pages for the latest updates on this!"
Hey, we're not able to say if this will be available for menswear just yet as we're still trying out this new tech but keep an eye on our app and our social media pages for the latest updates on this!

— ASOS Here to Help (@ASOS_HeretoHelp) March 21, 2018
According to reports from Bustle, the update is taking a little while to reach all users, but should be available soon.
Will you be using the new ASOS feature? Let us know @BritandCo!
(Photos via ASOS)
Sophie Wirt
When Sophie isn't writing, she can be found experimenting with DIY nail art and singing along to old school Britney Spears jams.
Style News
If you lack a certain way with words, then perhaps you can rely on showing how you feel this holiday season with an artful greeting card you can make at home! Brit dropped by our crafting studio where we teamed with Camp by Walmart to create a choose-your-own-adventure holiday card tutorial. In the interactive video, it's up to you to decide what type of card you want to make — sentimental, or stylish? Three-dimensional, or keep it simple? After you've selected your design vibe, Brit helps you assemble it all together so your last-min card is ready to send. Get ready to pick up a few new DIY tricks when you watch the video now!
Holidays