The Best Headphones for Every Kind of Workout
Apr 01, 2017
If you like to work up a sweat, you know that great music can be the key to a killer workout. That's no surprise. But when your earbuds start falling out during a run, guitar riffs get distorted during a lifting sesh, or chaotic noise drifts in during your otherwise serene yoga practice, frustration can set in, potentially killing your workout vibe. No matter which streaming service you're using, keep your tuneage on point with a pair of high-quality headphones that will stay put, block out noise, and keep you in the zone. Read on for our fave picks for every kind of workout.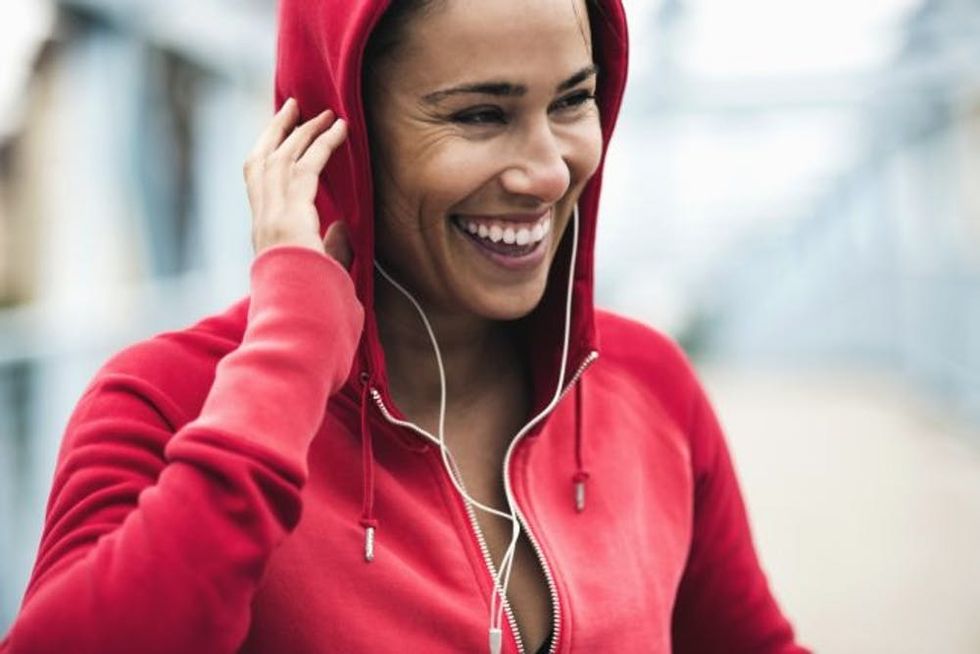 ---
Running
When you're running, your priority is naturally going to be stay-put-ness, if you catch our drift. NOTHING is more annoying than a pair of headphones that won't stay in during a run.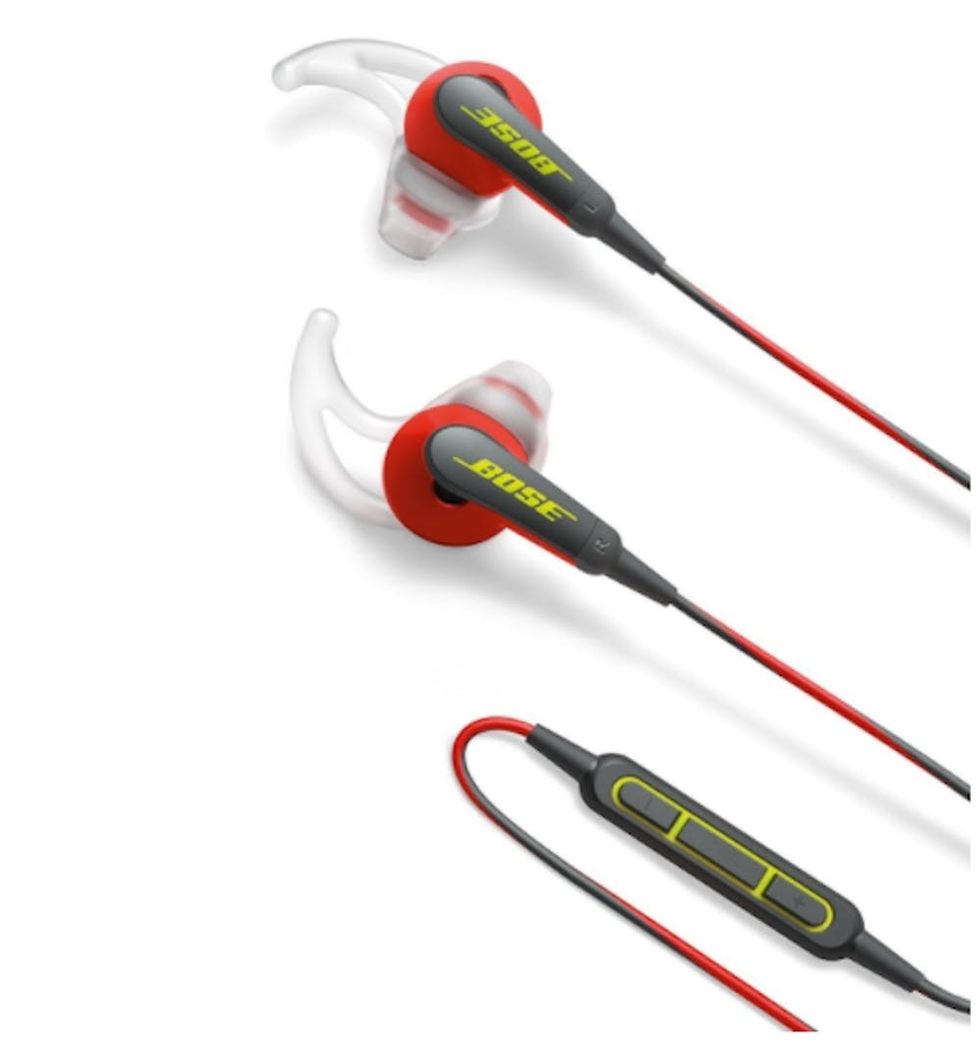 1. High-End: Bose SoundSport In-Ear Headphones ($99): Bose products have always been known for their top-notch sound quality, and these earbuds provide nothing less. They offer a crisp, clear sound that's basically unparalleled across music devices. This pair, in particular, is designed for runners, offering an in-ear bud that won't fall out while you run. The buds come with three tip sizes, so you can choose the right fit for your ear size, and they're also completely sweat-resistant.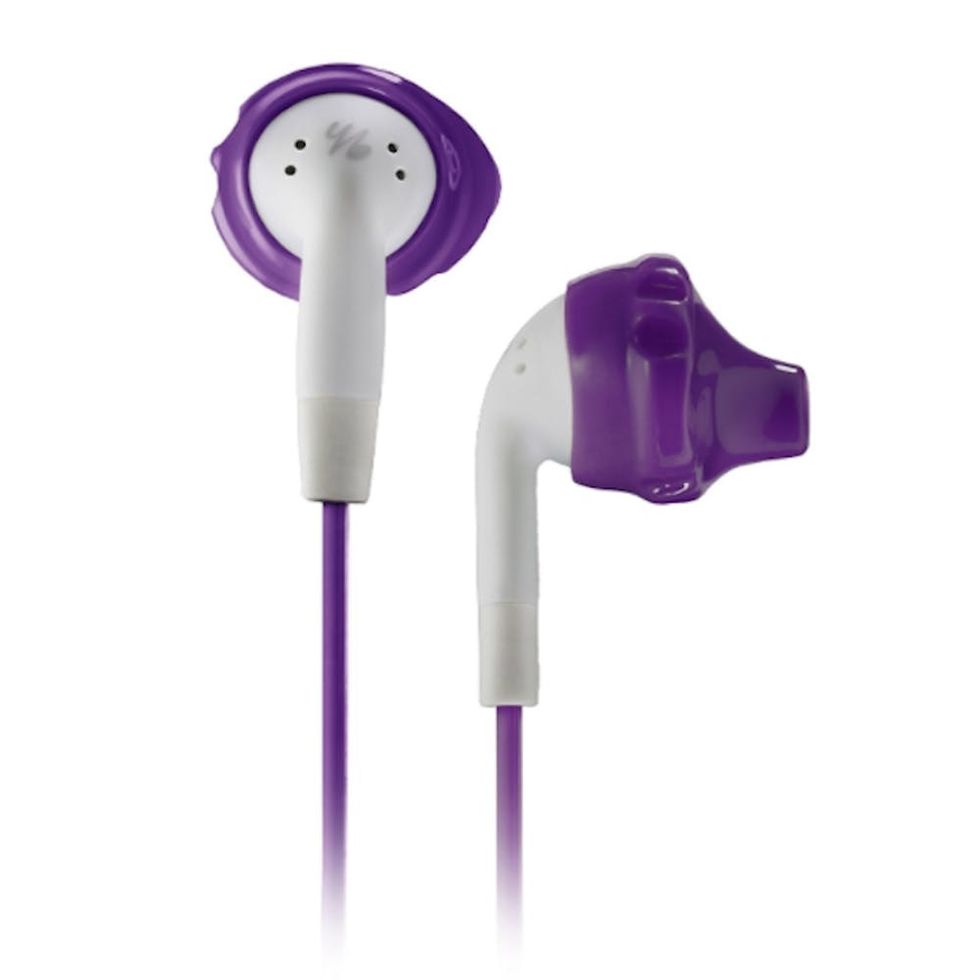 2. Budget-Friendly: Yurbuds Inspire Sport, Women ($17+): If you're looking for a solid pair of headphones that won't set you back too much, Yurbuds are the way to go. The in-ear buds lock into your ear and won't fall out of place during a jog. They're specifically designed for women's ears (AKA, they're smaller than typical headphones), and they come in a range of stylish colors, from teal and light green to yellow and purple.
Lifting
If you're more into lifting, you're going to LOVE wireless headphones. They give you free range of motion so that you can lift, stretch, bend, push, and basically move all around the gym without any cumbersome wires getting in the way.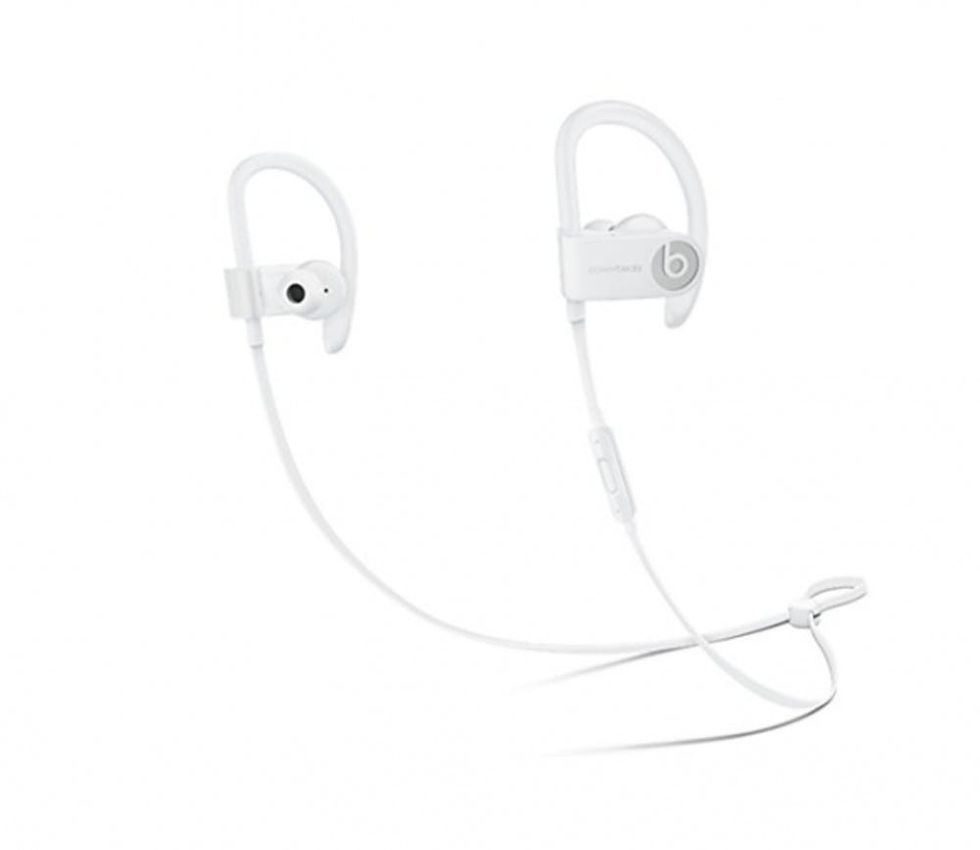 3. High-End: Beats Powerbeats3 Wireless In-Ear Headphones ($200): Beats are no joke, price-wise, but they're also no joke when it comes to sound quality. If you LOVE to get into the zone when you're lifting, intense music can definitely help you get there. These high-quality wireless headphones will be a great investment.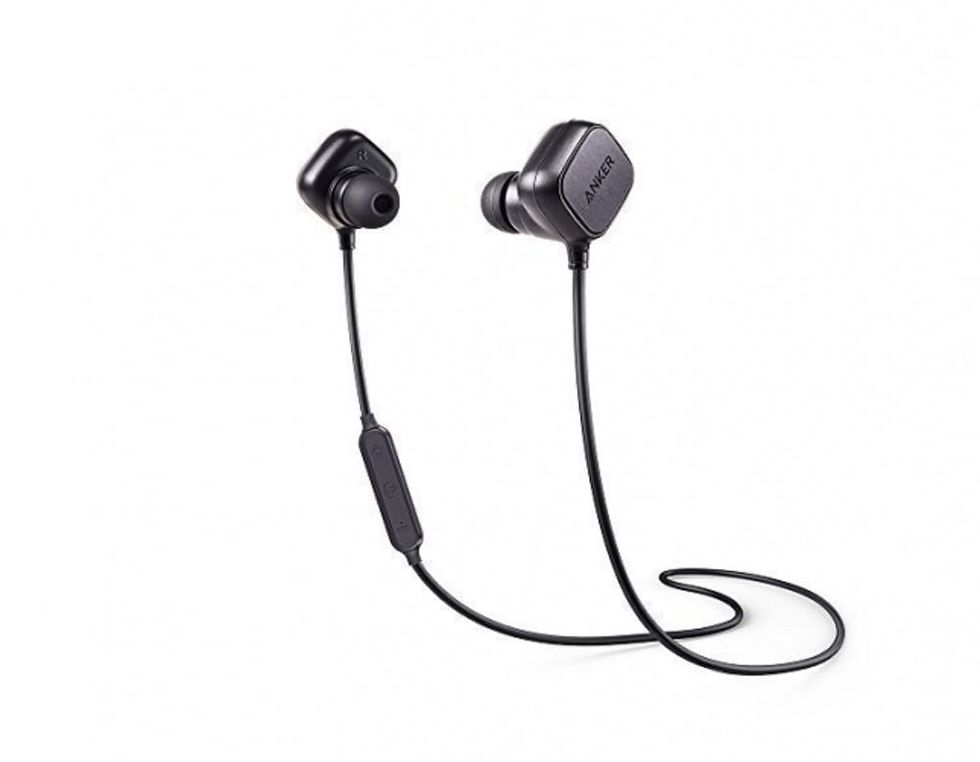 4. Budget-Friendly: Anker SoundBuds Sport IE20 In-Ear Bluetooth Earbuds ($60): Compared to the Beats headphones, these Bluetooth-compatible buds are a total steal. They have great sound quality, and thanks to their wireless nature, they won't get in your way at the gym.
Spinning
People who LOVE spinning are usually the kind of people who don't want any distractions during their workout sesh. This is one of those workouts where your intensity really matters, so the more you can block out outside noise and amp up the volume, the better.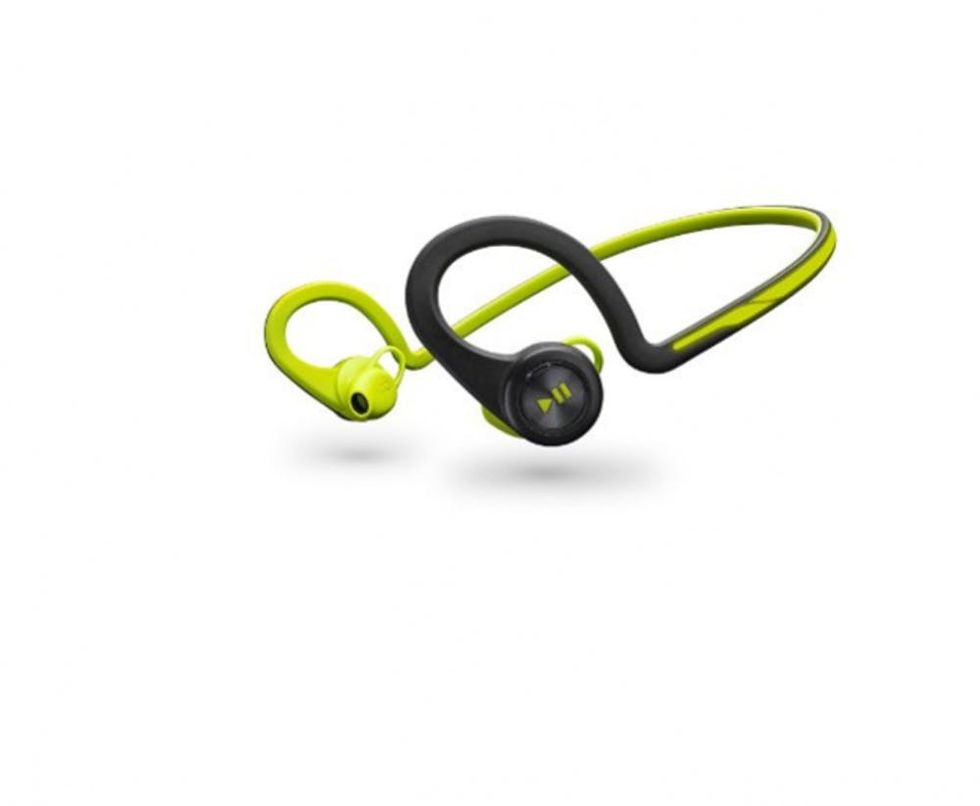 5. High-End: Plantronics BackBeat Fit Wireless Headphones ($130): These water-resistant, sweat-proof buds offer great sound quality and will stay in place while you block out the world and focus on your gym time.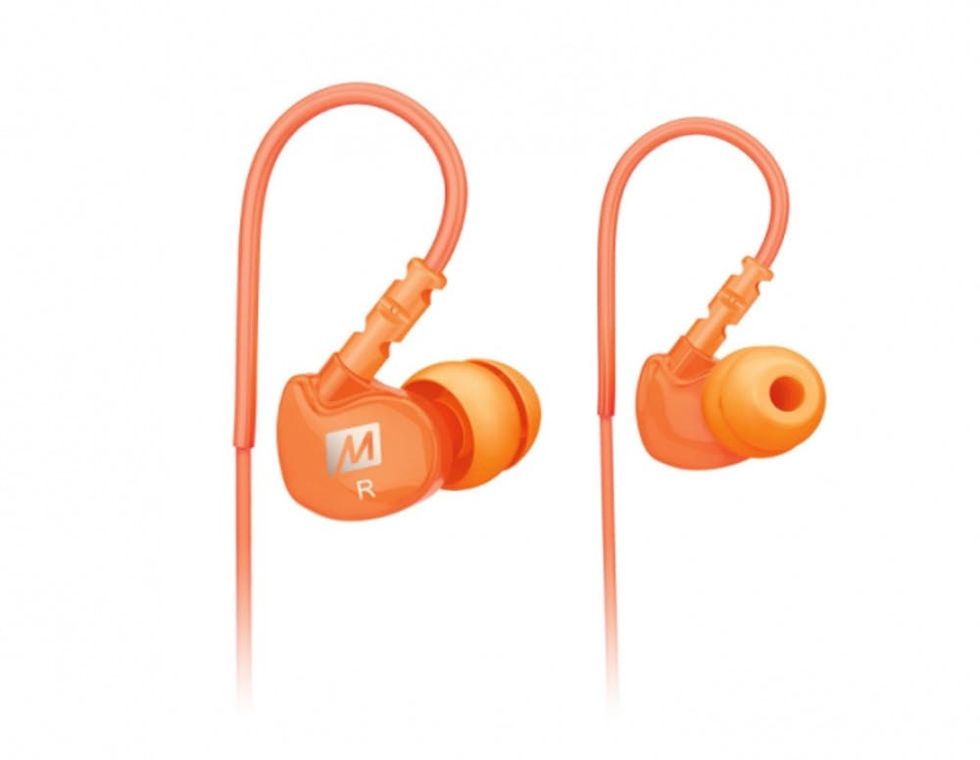 6. Budget-Friendly: MEE Audio Sport-Fi M6 Noise Isolating In-Ear Headphones ($16): Yes, it's possible to get a great pair of headphones for $16. Case in point: These bad boys from MEE Audio. The memory wire goes over your ear to keep your headphones in place during a heart-pumping workout sesh, while a noise-isolating design prevents outside noises from sneaking in, keeping you in the zone.
Yoga/Pilates
You might not think that yogis and Pilates addicts need earbuds, but actually, sliding on a pair can be a great way to eliminate distractions and focus on your practice. For these kinds of workouts, we recommend an over-the-ear wireless headphone that'll stay in place and won't require you to swim through any wire during your session.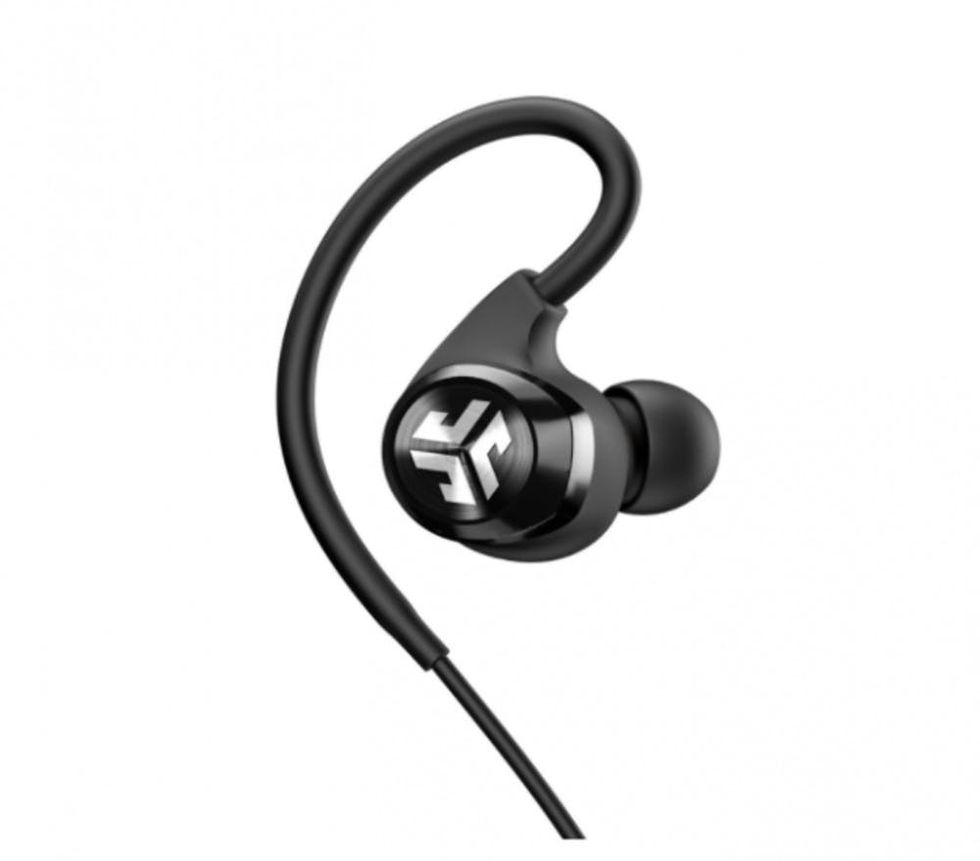 7. High-End: JLab Audio Epic2 Bluetooth 4.0 Wireless Sport Earbuds ($99): JLab is another one of those brands known for *amazing* sound quality, and these wireless buds are no exception. Put these babies on and stream some relaxing, meditative new age-y music during your next vinyasa.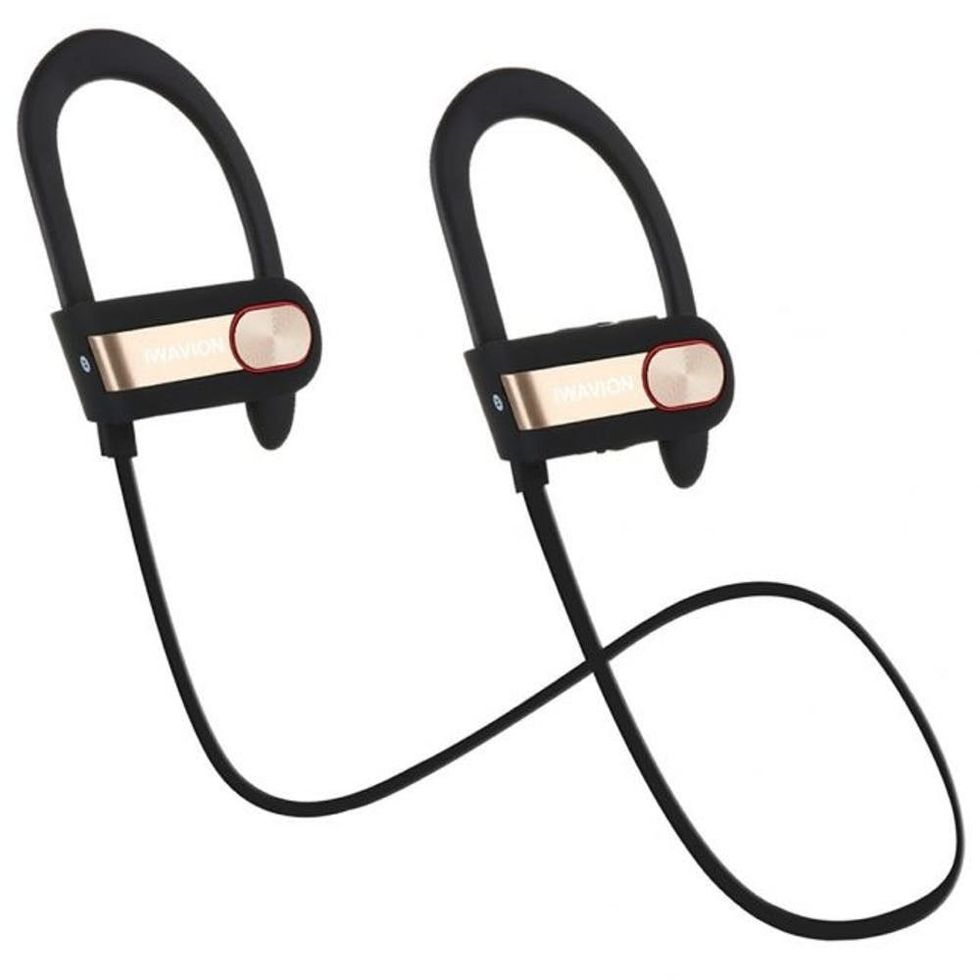 8. Budget-Friendly: IWAVION Wireless Bluetooth Stereo Sports Earphones ($40): For a great listening experience at a manageable price, look no further. This bluetooth pair goes over your ears, which means they'll stay in place whether you're in a handstand or standing in mountain pose. The sound quality isn't bad, either.
What kind of headphones do you wear during your workouts? Tweet us @BritandCo and tell us about your experience!
Brit + Co may at times use affiliate links to promote products sold by others, but always offers genuine editorial recommendations.
(Featured photo via Getty)
Maggie McCracken
Maggie McCracken is a freelance writer, blogger and aspiring digital nomad. She writes primarily about food, travel, yoga and healthy living, and she has a background in health and science journalism. You can read more of her work on her lifestyle and travel blog, The Olive Branch.
Health