The Best Humidifiers for Cleaner Air and a Healthier Home
Dec 14, 2017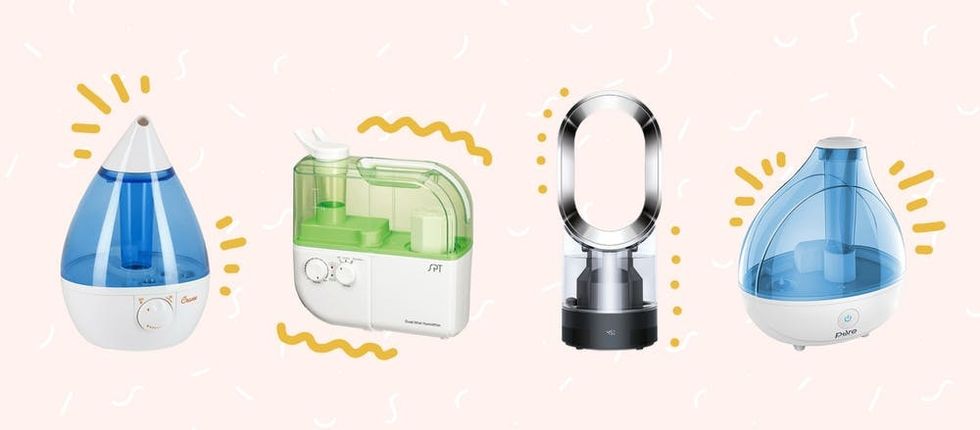 Adulting is tough enough without factoring in all the BIG and super adulty purchases. That's right; we're talking about replacing your college mattress, finding a vacuum that doesn't suck but also sucks the best, and every V. important *and* expensive appliance purchase you've made — or will be making soon. This month in The Buy we debunk the process of choosing and purchasing a humidifier, so scroll on to learn exactly why you need one and how to pick the right one for your home and specific needs.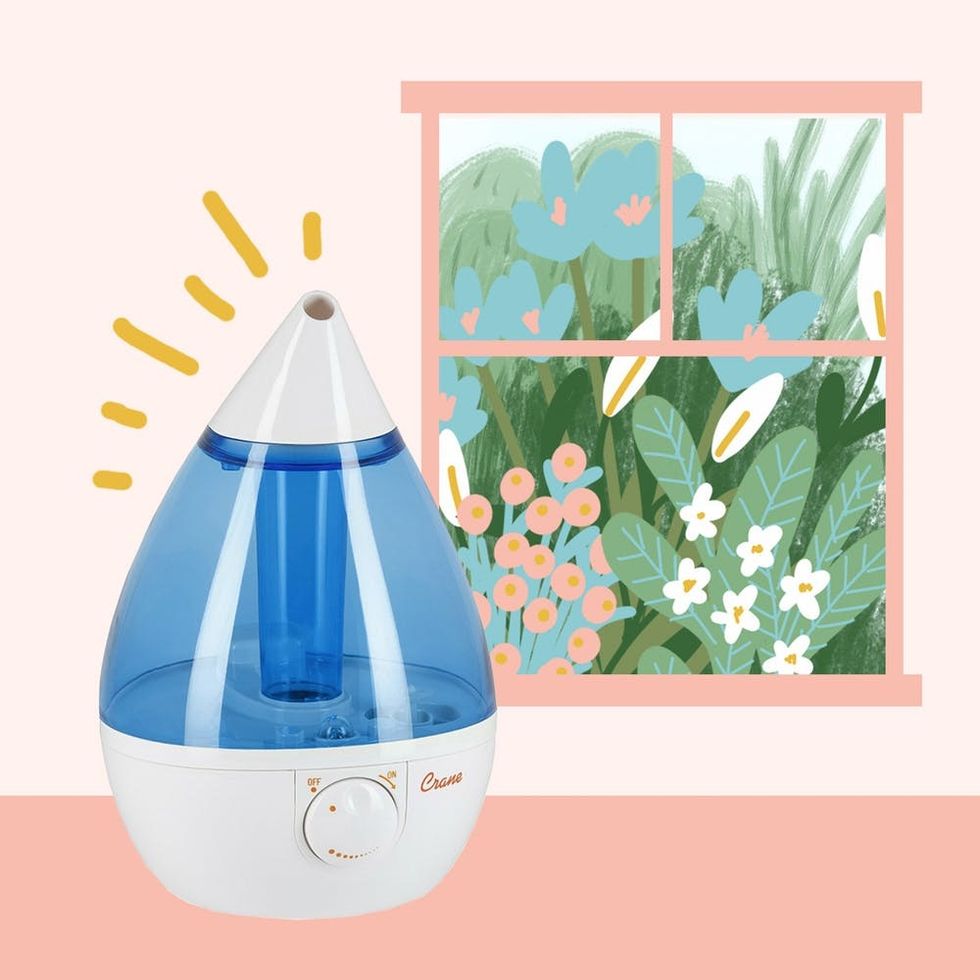 What is a humidifier? When the weather starts to cool down, the air inevitably gets drier too, causing chapped lips, dry noses, flaky skin, and a host of other winter ailments. Enter the humidifier, your new moisture-giving BFF. By adding water vapor into the air, the humidifier increases your home's humidity and can alleviate some of those problematic seasonal symptoms. Just be sure to keep your home at the right humidity level, and regularly care for and clean your steamy li'l buddy.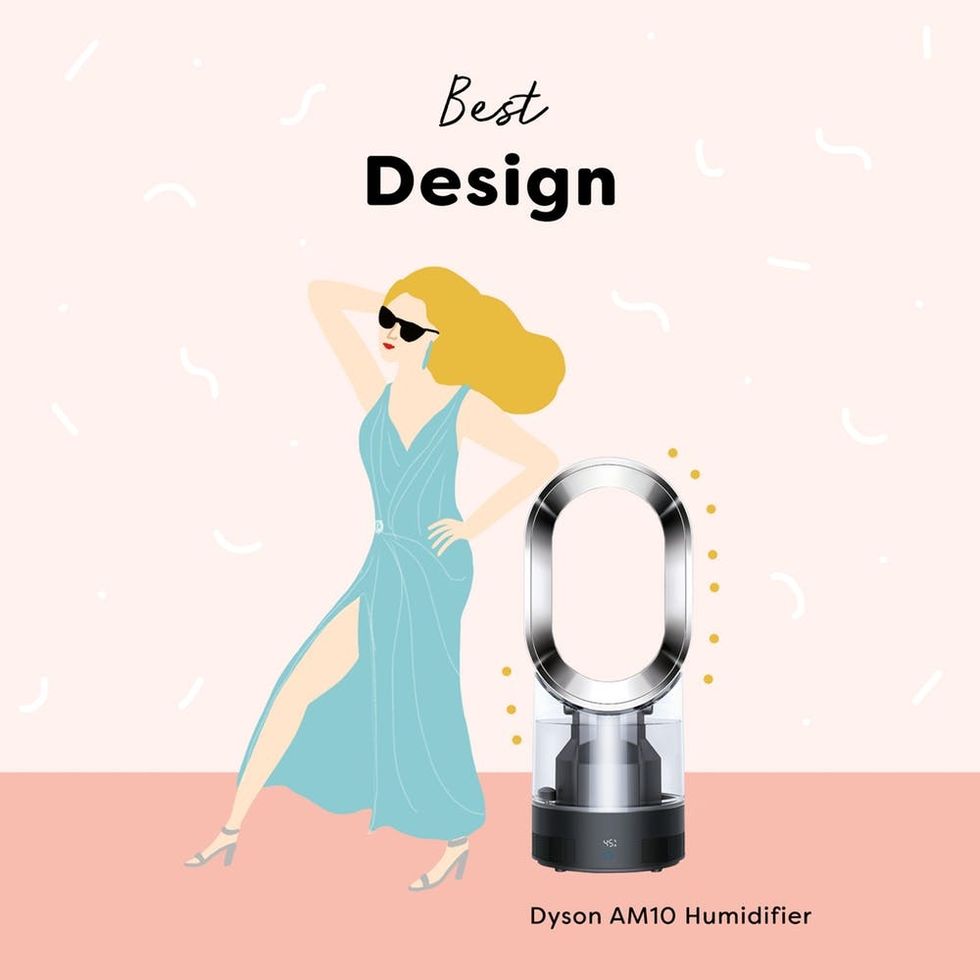 Best Design: If you love a good lookin' *and* great functioning machine, then the Dyson AM10 Humidifier ($500) is for you. Aside from looking sleek AF, this top-of-the-line option provides even, whole-room humidification, and is acoustically engineered to be on the quiet side too. Why We Love It: Two-year warranty, dual function, remote controlled The Downside: Expensive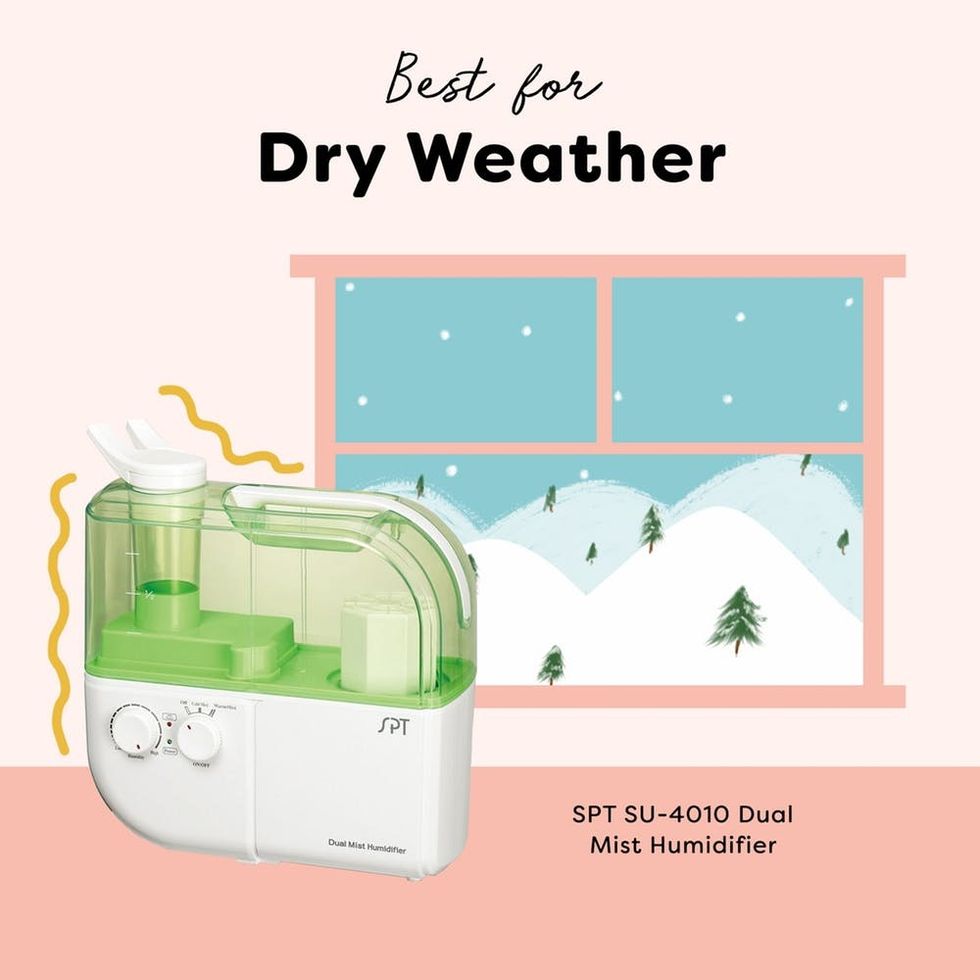 Best for Dry Weather: The nearly silent SPT SU-4010 Dual Mist Humidifier ($78) is for those of you who live in the harshest climates. A split nozzle creates bi-directional mist for more coverage in even the driest, most wintry conditions. Why We Love It: Quiet, efficient, dual function (warm or cool mist) The Downside: Manual switch-off, smaller water reservoir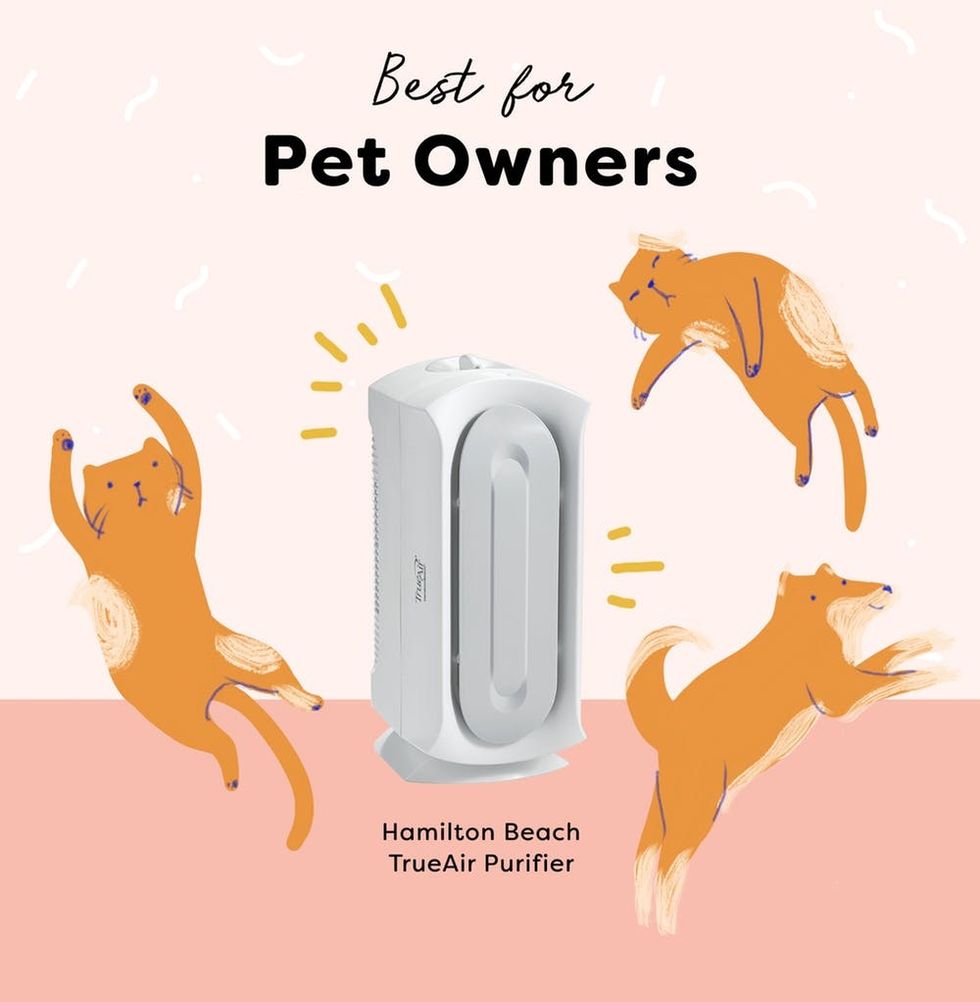 Best for Pet Owners: If you love your furry friends but hate the hair, dander, and occasional odor that comes with them, then you might want to opt for the Hamilton Beach TrueAir Purifier ($62). This HEPA-filtered option has a three-speed motor and is proven to be 99 percent effective. Why We Love It: Collects hair, permanent filter, sits horizontal or vertical The Downside: Not super quiet, doesn't eliminate all odors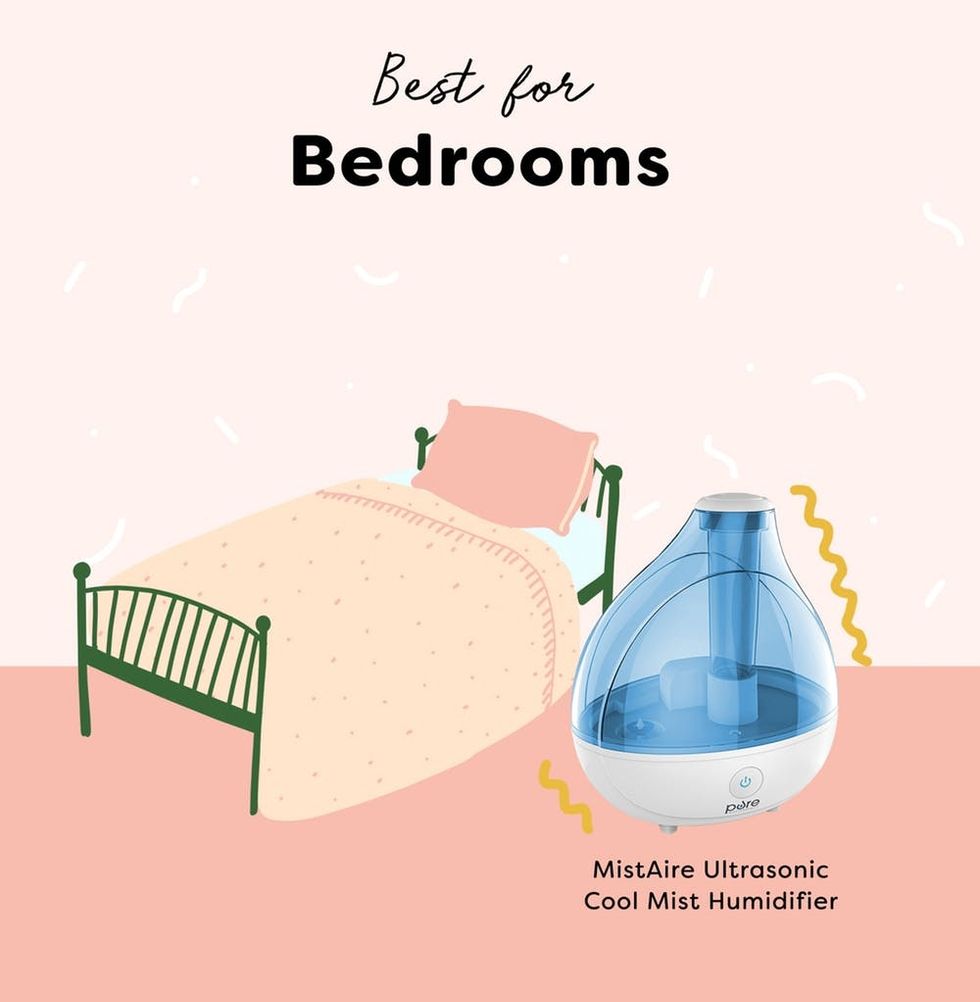 Best for Bedrooms: Spend most of your time Netflixing in bed? Then we recommend the MistAire Ultrasonic Cool Mist Humidifier ($40). If you or your babe are snorers, try this BB overnight and you may just see a change in nasal volume! Why We Love It: Nightlight, auto shut-off, quiet The Downside: Overly complex settings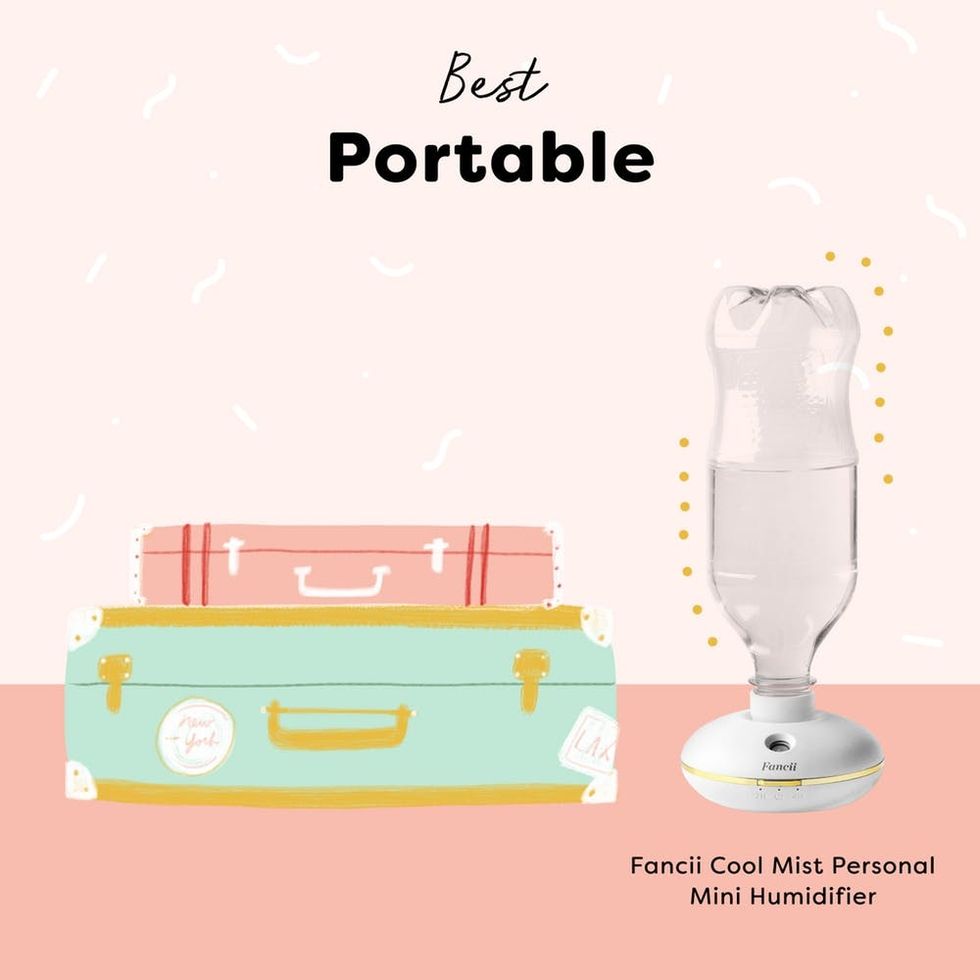 Best Portable: Girl, you are a true trailblazer. And just 'cause you love hitting the open road doesn't mean you should sacrifice breathing quality air. The Fancii Cool Mist Personal Mini Humidifier ($25) utilizes a basic water bottle, so it's easy to use in every hotel room, car, or tent, or even on an overnight flight! Why We Love It: Quiet, compact, cordless The Downside: Not much steam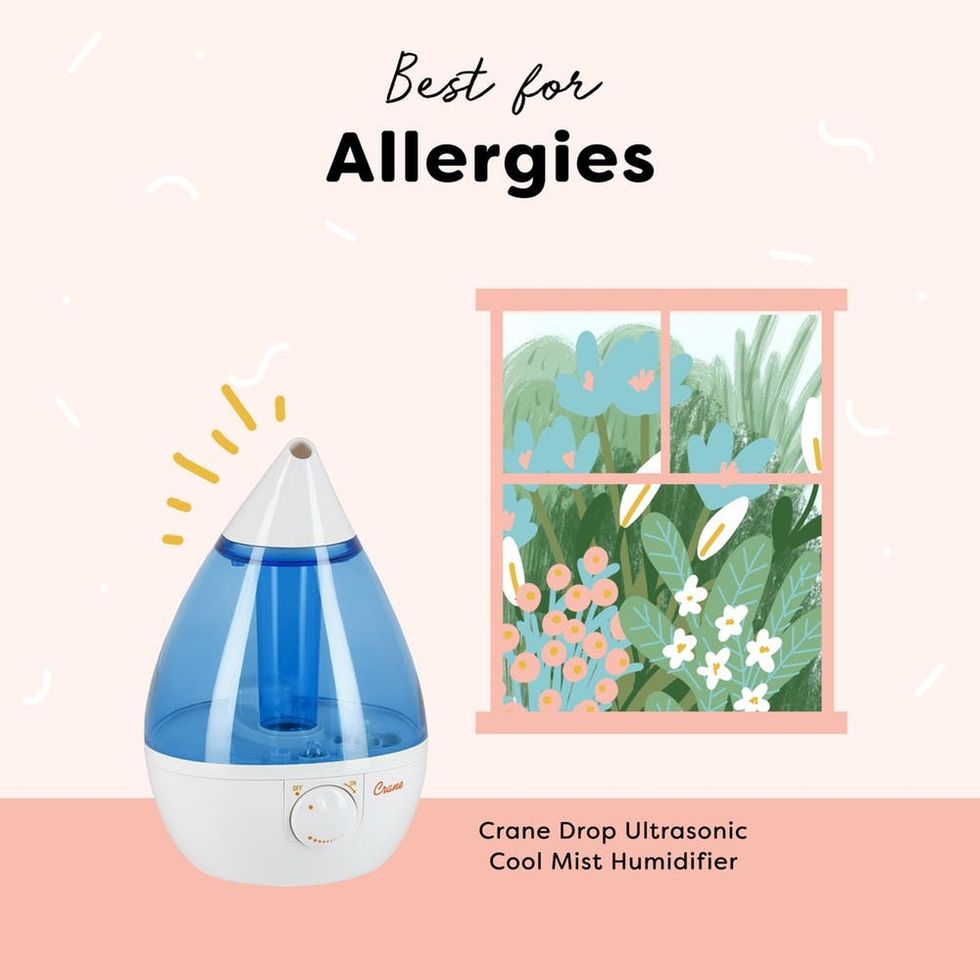 Best for Allergies: Do you suffer from sneezing, itchy eyes, and a scratchy throat? The Crane Drop Ultrasonic Cool Mist Humidifier ($50) will add just the right amount of moisture to your home environment to keep you feeling fine, year-round. Designed to work on rooms that are 250 square feet or smaller, this pick is filter-free and easy to clean. Why We Love It: Small, sleek, stylish The Downside: Noisier than others
Follow us on Pinterest for more adulting tips and tricks!
Illustrations: Yising Chou
Brit + Co may at times use affiliate links to promote products sold by others, but always offers genuine editorial recommendations.
Lindsey Graham-Jones
Lindsey is a lover of all things animal print, a surfer of knee-high waves, and a seeker of sunshine.