4 Breakfast Hacks That Will Jumpstart Your Morning
Oct 29, 2015
Let's talk about breakfast. It's arguably the best meal, is essential for a healthy start to the day and is the perfect excuse to sit down for a minute to connect with your family on a busy morning. Though we're huge fans of this sunrise fare, it can be time-consuming to make and eat, which is why we've teamed up with The Quaker Oats Company to share four incredibly easy breakfast tips to get you fed and out the door.
---
It's all about making sure you get that quality time with your family in the morning. It can be easy to let this slip by the wayside, especially for busy working parents. We want to help make sure you can find the time to kick off the day together, even if you only have a few minutes each morning. Then, #OffYouGo! :)
Overnight Oats in a Cantaloupe
Did you know you can make oatmeal overnight? And in a cantaloupe, no less.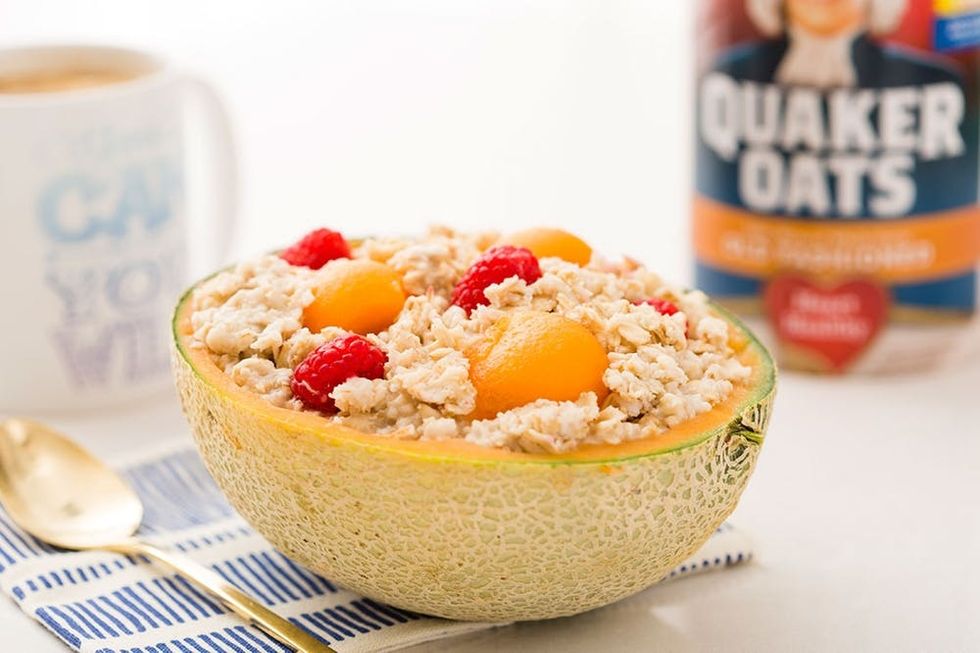 We love this trick. There's no faster way to get breakfast ready than to have it cook itself overnight!
Add one part oats and one part liquid (water, dairy or non-dairy) to a hollowed out cantaloupe "bowl" and put it in the fridge overnight. Then add the melon balls and other toppings to your breakfast in the morning. It doesn't get easier than this! When you're done with breakfast, simply toss the cantaloupe "bowl" in your compost bin!
Coffee Ice Cubes Hack
So you like your coffee icy cold, eh? Stop watering it down with regular ice cubes and make coffee ice cubes instead.
All you need to do is make a fresh pot, pour coffee into your ice cube trays and freeze them overnight.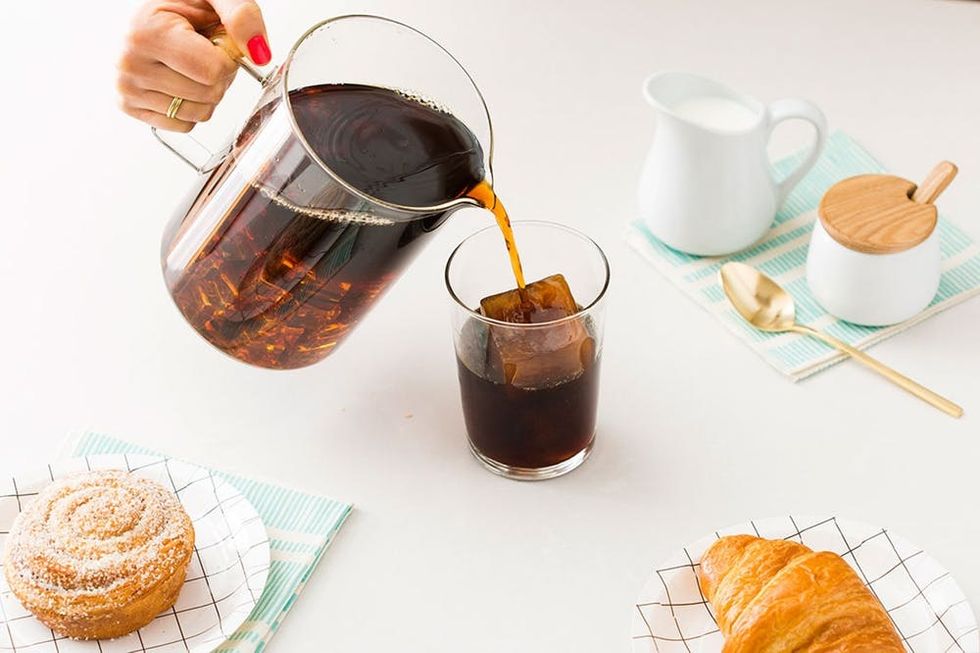 Add a cube to your glass and pour your cold brew on top.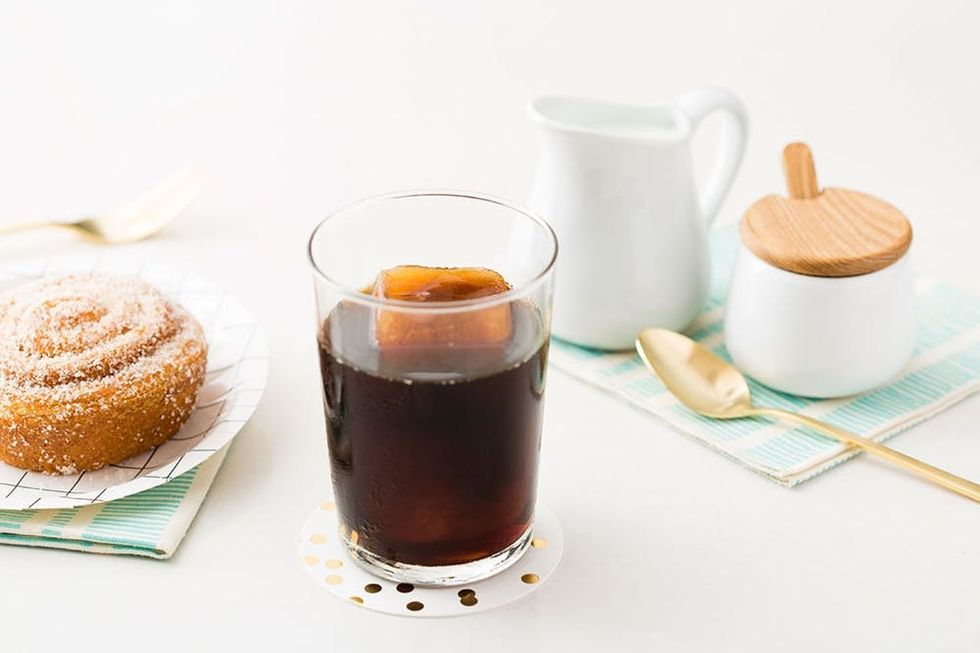 Coffee Maker Quick Oats Hack
We cheered and hooted when the world of single-serving coffee makers was invented. These machines make the perfect cup of coffee and help facilitate smooth mornings at home and work. But you know what else they're good for — making oatmeal.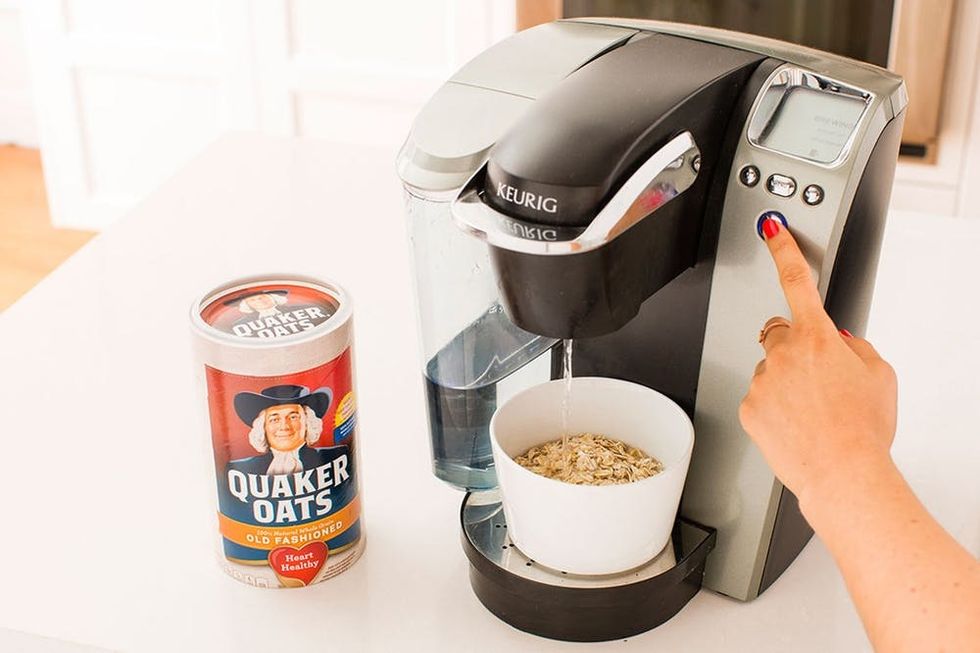 Simply place your oats in a bowl and press start. Continue getting ready for the day and your breakfast will be done in just a few minutes! This meal literally makes itself, so no excuses miss I-don't-have-time-for-breakfast.
Freeze Fresh Farmer's Market Fruit
We love hitting up the farmer's market on the weekend for farm-fresh fruit, but realistically, we can't make it there every single week. Solution! Let's freeze our fresh farmer's market fruit to make it last longer for a delicious addition to our morning meal.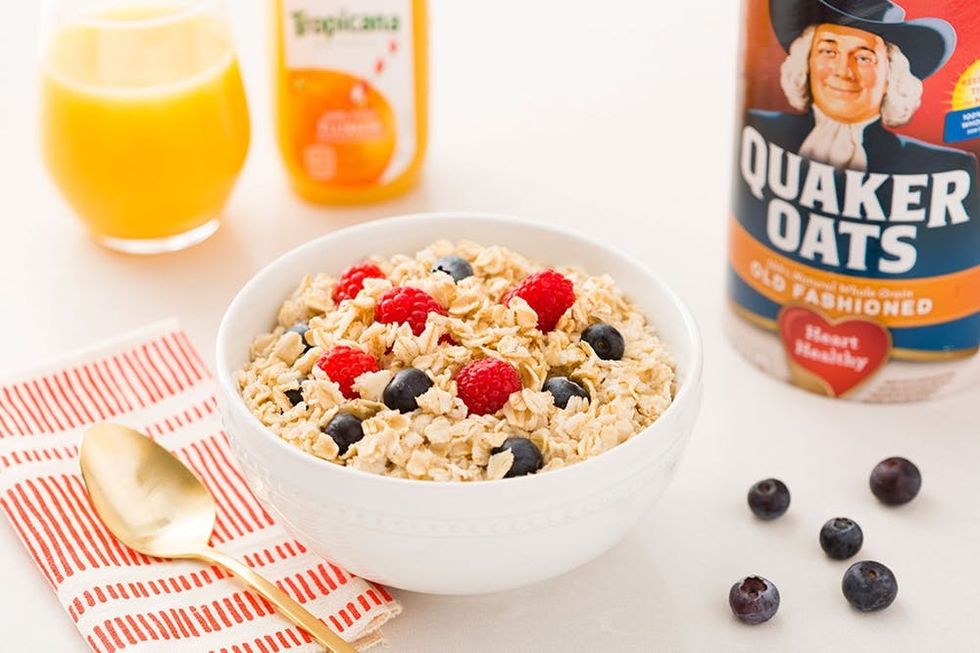 Fruit like raspberries, strawberries and cherries are best to freeze just after harvesting, while peaches and plums (and other stone fruits) need to completely ripen before freezing.
To get the fruit prepped, wash and dry the fruit thoroughly, then remove cores, pits and stems. If you're working with large fruits, cut them to your preferred size. Then freeze! We recommend using hard containers (glass jars, metal containers or plastic bins) rather than plastic bags. Be sure to pack your fruit tightly, but without crushing it.
When you are ready to use your fruit, place it in the fridge the night before you want to use it, and in the morning you'll have a delicious breakfast topping that will taste great in your favorite bowl of Quaker oatmeal.
What other breakfast hacks help you get through your busy mornings? Share your tips in the comments!
This post is in collaboration with The Quaker Oats Company.
Food Production and Styling: Roxy Taghavian
Anjelika Temple
As Chief Creative Officer and Founding Partner at Brit + Co, Anjelika Temple brings her voracious consumption of all things creative and colorful to DIY projects, geeky gadgetry finds and more. When she's not DIY-ing her heart out, you'll find her throwing dinner parties with friends or adventuring with her husband David, their daughter Anokhi, and their silly dog Turkey.