Brooklyn Decker's Baby Has an Adorable Name (and Nursery)
Oct 15, 2015
Brooklyn Decker's honesty throughout her pregnancy has been refreshing, to say the least. Over the past few months, the model-turned-actress has posted hilarious comments on Instagram including "Pregnancy hormones are effin' awesome #acne #hairyface," and "My butt has just folded itself into my belly. And my boobs are officially resting on my gut." But all those zits and uncomfortable moments were worth it when Brooklyn and her tennis star husband Andy Roddick welcomed their baby son in September, who they revealed is named Hank. Awww!
---
According to Nameberry, Hank is a German name that comes from Henry and means "estate ruler." Hank gained serious popularity in the 1950s and '60s and dropped off in the late '70s, but has made a comeback in recent years. It sounds like a strong, solid name to us.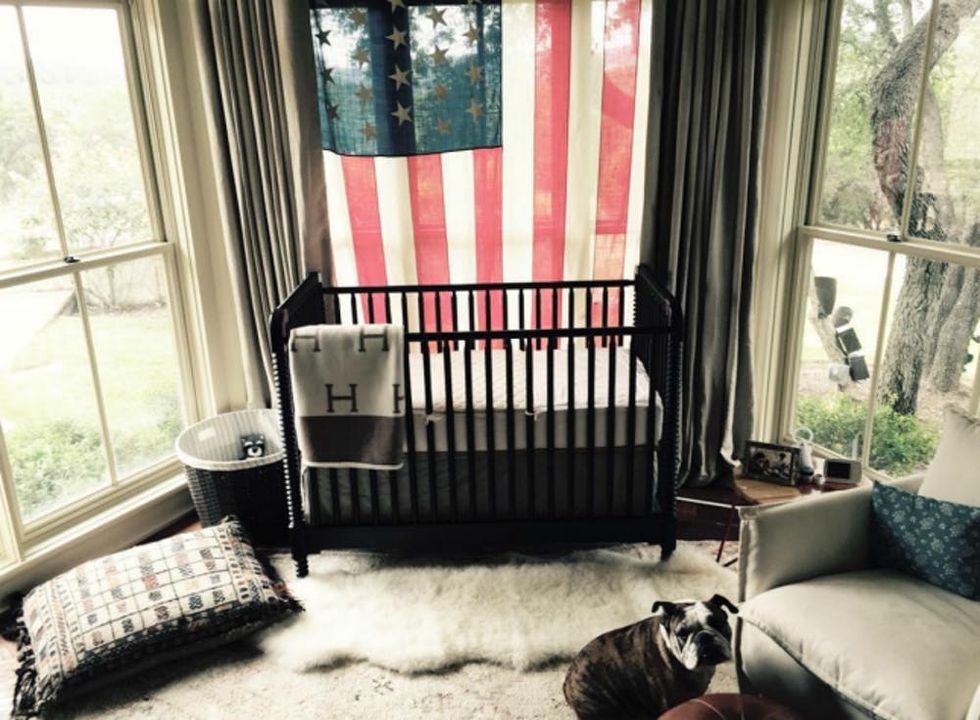 We haven't caught a glimpse of little Hank yet, but Brooklyn did post a photo of the adorable nursery. We especially love the monogrammed "H" blanket draped over the crib, as well as her cute dog who ended up in the photo. Brooklyn and Andy topped off the baby's room with an American flag curtain. We can't wait to see more pics!
What do you think of the name Hank? Let us know in the comments.