4 Coconut Water Cocktails from Imbibe Magazine That Taste Like a Tropical Vacation
Jan 12, 2018
When it comes to coconuts in cocktails, many recipes call for coconut cream, the thick, decadent cream made by simmering coconut in water or milk. It's a staple in classic tiki recipes like the Piña Colada and Painkiller, but recently barkeeps are turning to another byproduct of the coconut: coconut water. Scroll on for refreshing cocktail recipes that will bring you a taste of the tropics — even in the middle of winter.
---
<b><a href="http://imbibemagazine.com/presidios-pisco-punch-no-1/" target="_blank">Presidio's Pisco Punch</a> (as pictured):</b>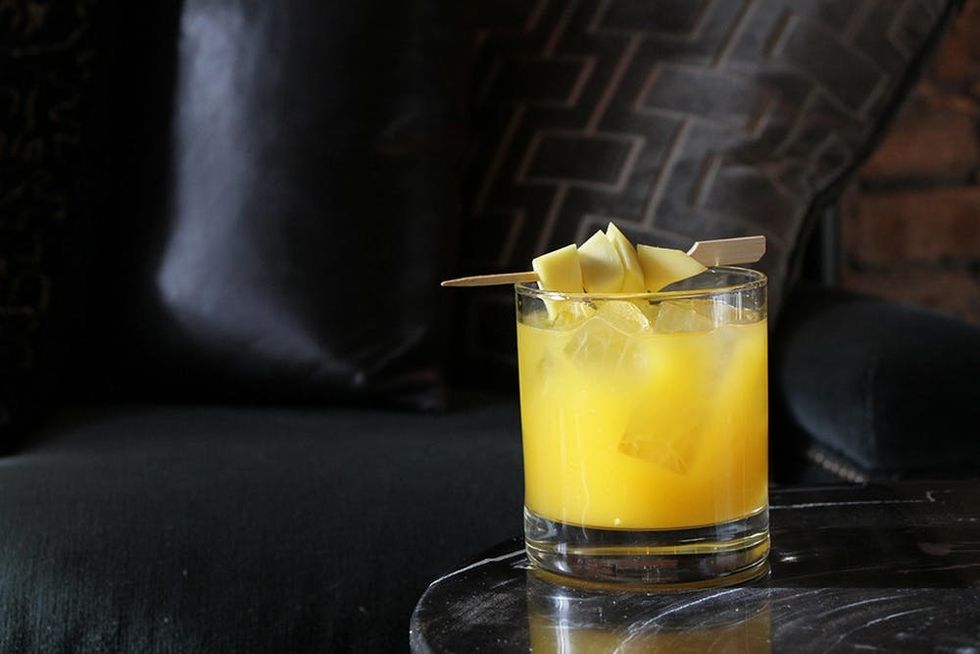 Playing with the framework of classic Pisco Punch, this riff gets a tropical upgrade with mango and coconut water.
Imbibe Magazine
Imbibe is the ultimate guide to drinks culture. In every issue of the magazine and on the website, you'll find the best drink recipes, reviews, destinations and profiles—everything you need to know about the people, places, flavors and culture of drinks around the world.