Conservative Author Dinesh D'Souza Is Trolling Parkland Shooting Victims
Feb 21, 2018
The student survivors of last week's school shooting in Parkland, Florida have rallied, and are calling on other young people and their parents to help change the way gun laws work in the country, causing some right-wing pundits to criticize the kids.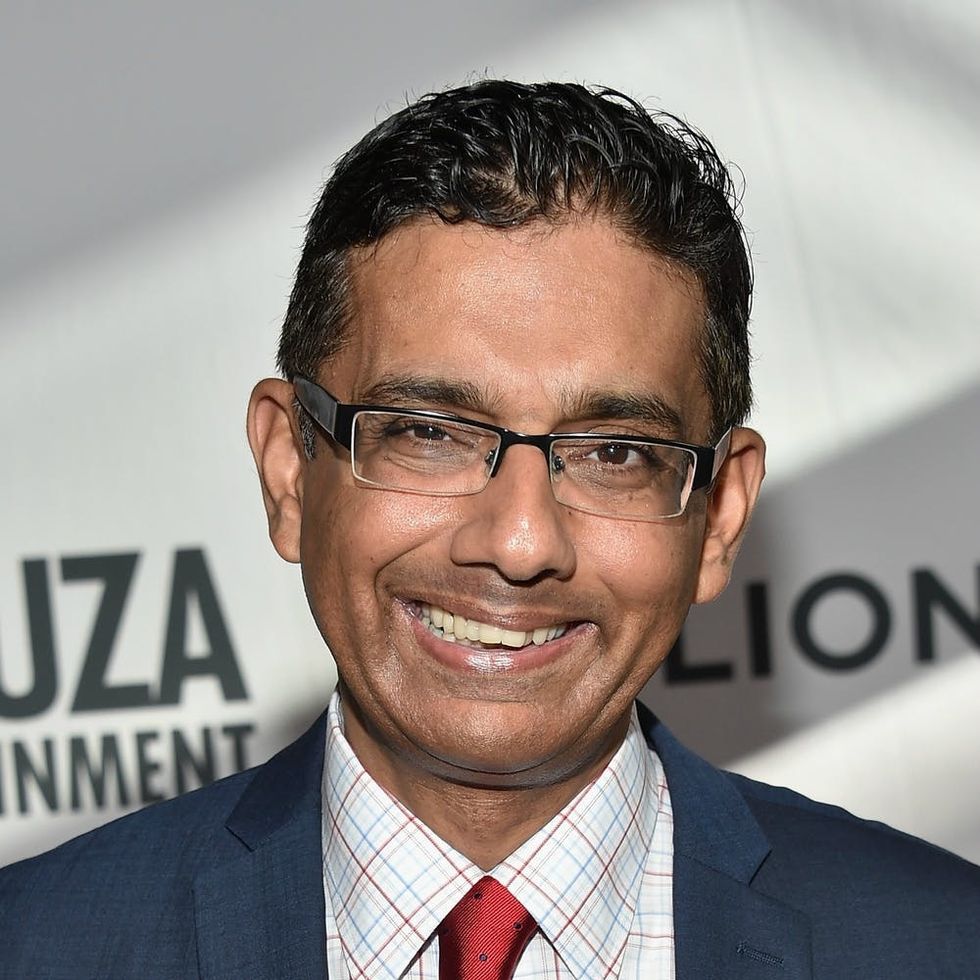 ---
Some extreme conspiracy theorists are accusing the victims of being Democratic plants, but author Dinesh D'Souza went even further on Twitter yesterday, mocking shooting survivors who were crying over a decision by Florida lawmakers that upheld the right to purchase AR-15s — the semiautomatic weapon used in last week's Parkland school shooting.
Worst news since their parents told them to get summer jobs https://t.co/Vg3mXYvb4c

— Dinesh D'Souza (@DineshDSouza) February 20, 2018
Many of the surviving students of the Parkland shooting were at the Florida legislature Tuesday after Rep. Kionne McGhee of Miami attempted an unusual procedural move to try to pull the bill out of committee so it could be heard on the House floor. However, the final vote was 36–71 against doing so, according to the Associated Press, essentially holding up the law to allow AR-15s to continue to be sold in the state unregulated. The students in the gallery were visibly upset, and D'Souza took the opportunity to openly mock them online.
"Adults 1, kids 0," he first tweeted at the news. But that wasn't enough, so D'Souza doubled down, retweeting the BuzzFeed News story with a picture of a student crying, writing, "worst news since their parents told them to get summer jobs."
People on both sides of the political spectrum hit back, however, calling out D'Souza's thoughtless comments.
I usually am very supportive of your opinions. But, if those really were shooting survivors, your statement was completely lacking in class! 😡

— Todd Brecount (@thebeardedfool) February 20, 2018
Trolling children. 👌🏽how impressive smh

— Jordan Washington (@CandidlyJordan) February 21, 2018
That REALLY is some of the #Parkland shooting survivors. He is LITERALLY TROLLING kids that left one of their classmates funerals just hours before this picture was taken. Can't even make this sh*t up, you can verify it easily. It's so shameful. 😠

— Crunchy. Poppy. (@CrunchyPoppy) February 20, 2018
Even the Conservative Political Action Conference (CPAC) distanced themselves from D'Souza, a former speaker at one of their events, after Twitter users noticed D'Souza's photo on the CPAC website.
Hey Rafael, this is #FakeNews. @DineshDSouza is not a speaker at #CPAC2018. You are seeing an archived speaker profile and we are taking down his archived picture. His comments are indefensible. https://t.co/k5mhN639JI

— CPAC 2018 (@CPAC) February 21, 2018
The shooting in Parkland has sparked teens around the country to stand up and take action, regardless of what political pundits might say. Monday, DC area students held a lie-in outside of the White House, demonstrating their desire for stronger gun legislation.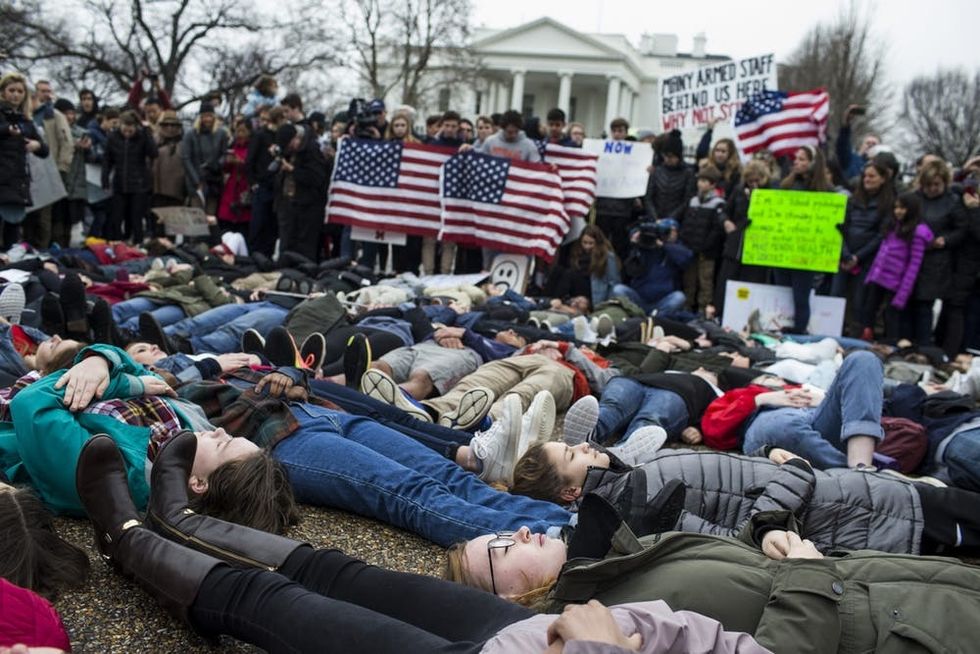 What do you think of Dinesh D'Souza's comments? Let us know @BritandCo!
(Photos via Alberto E. Rodriguez/Getty + Zach Gibson/Getty Images)
Kat Armstrong
Kat has been a writer, social media maven and mom for longer than she's willing to admit. She's also spent time in front of and behind the camera, interviewing celebs, politicians and acting as a producer for fashion and artistic photography shoots. When she isn't writing for various orgs and publications, she's hanging with her kids, husband and French Bulldog, Peter, in Toronto, Canada.
Politics