Make Your Dessert Dreams Come True With This DIY Donut Cart
May 29, 2017
Is there anything more cheerful than a donut? How about a cart full of donuts? Both breakfast pastry and dessert, donuts will always have a place in our hearts. Let's face it, there's always an occasion for them. Whether you're throwing a bridal shower, a brunch, a baby shower or a birthday party, donuts should definitely make an appearance. Today, we're showing you an easy way to DIY a donut cart that'll bring your next party to the next level.
---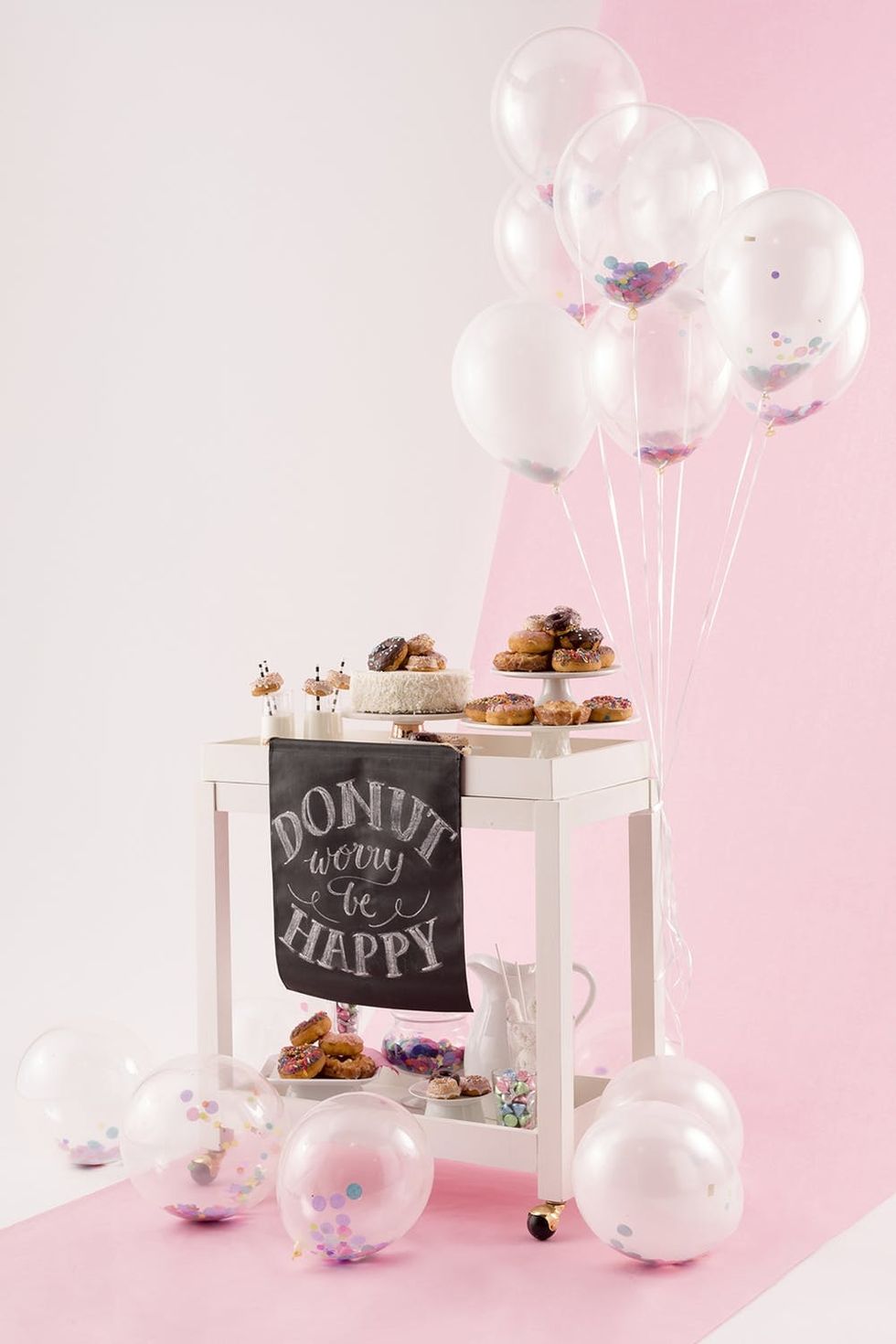 Let's get started!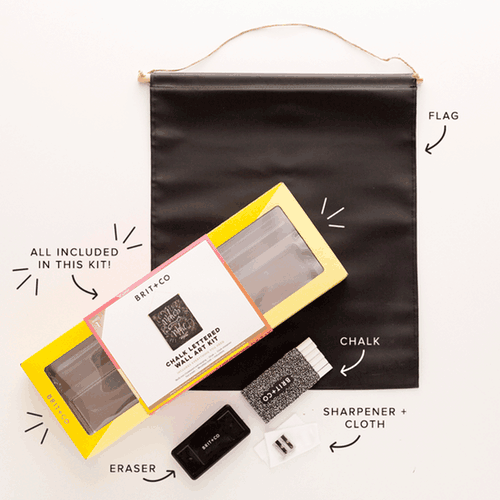 One of the best things about Brit + Co Kits is that they come with everything you need. The Chalk Lettered Wall Art Kit ($20) includes a chalkboard flag, some chalk, an eraser, a sharpener and a cloth.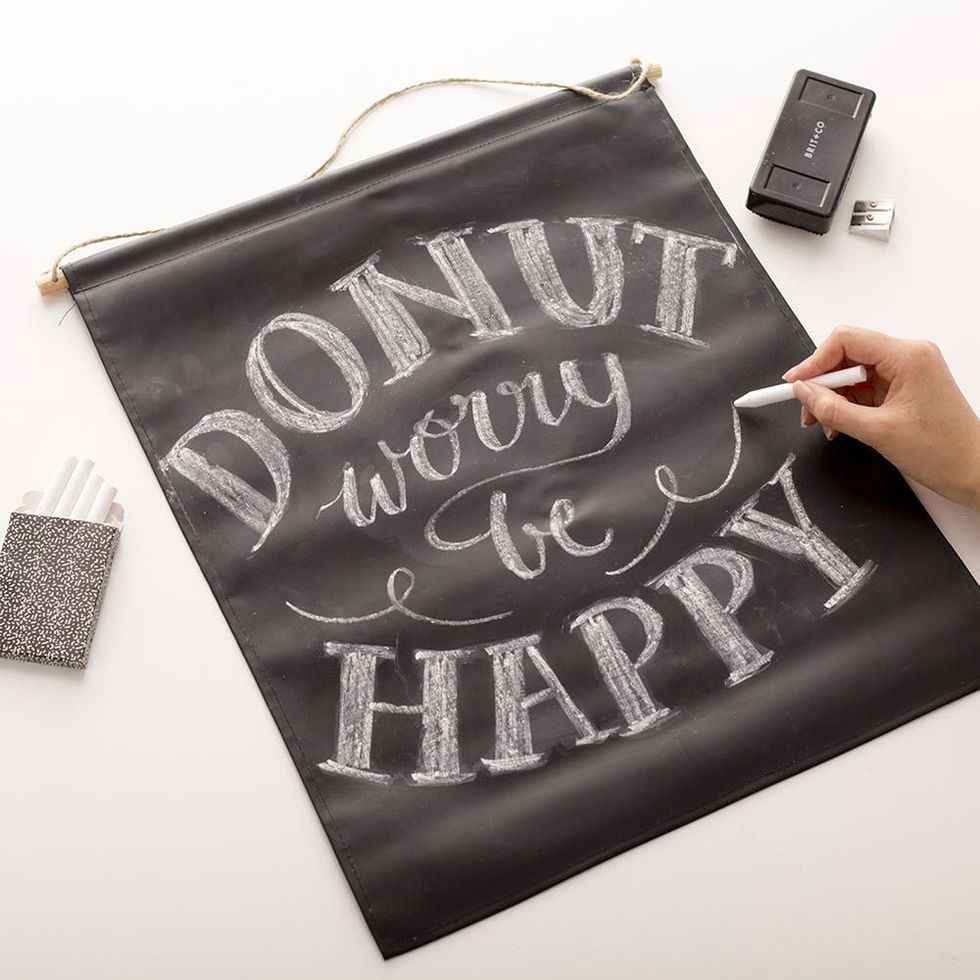 Letter your favorite donut pun or something commemorating the occasion, like "Happy Birthday!" Check out our Intro To Chalk Lettering online class if you need to brush up on some lettering skills.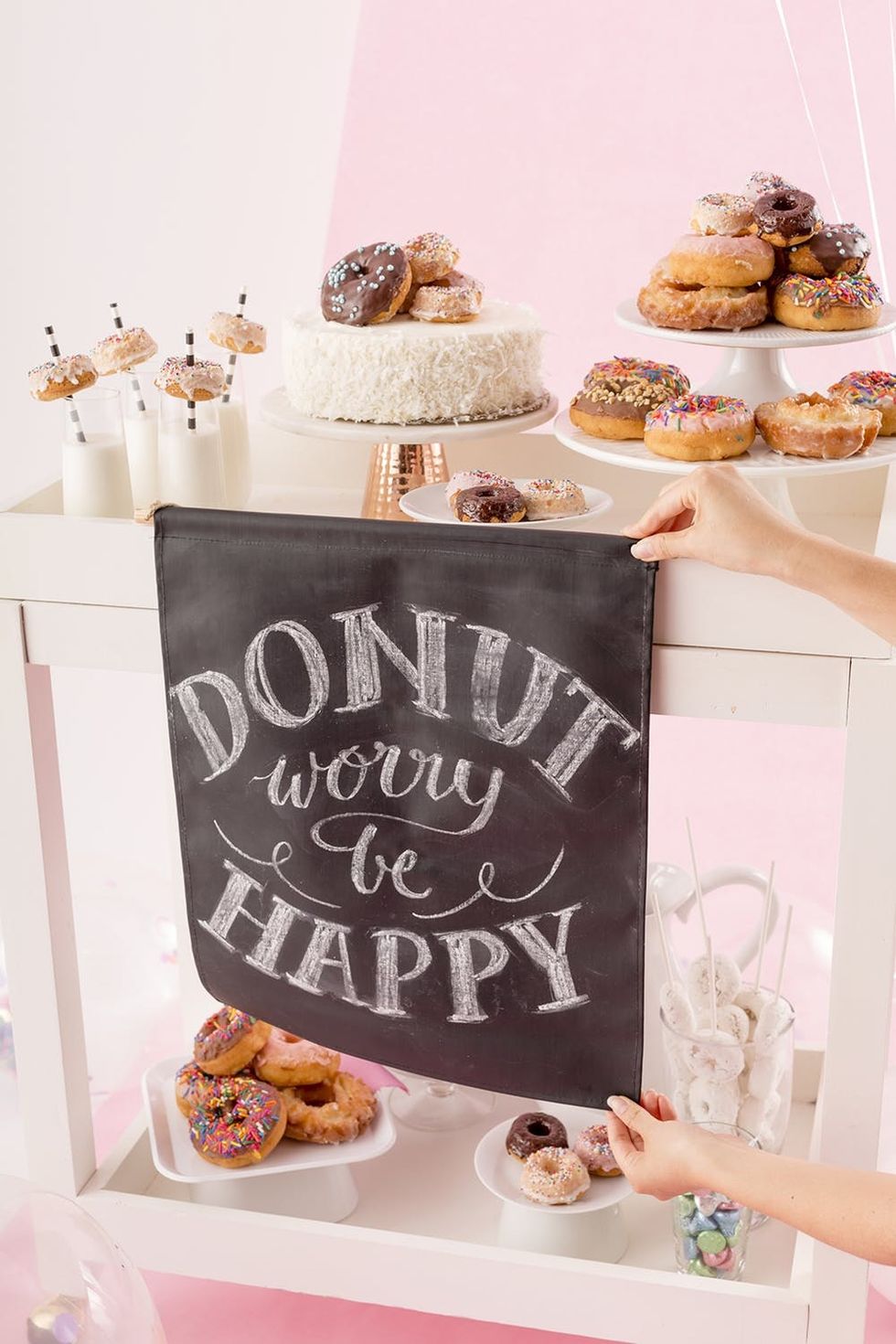 Doesn't it look lovely? We just taped the sign to the cart with rolled up duct tape. I love this kit because you can reuse it over and over again.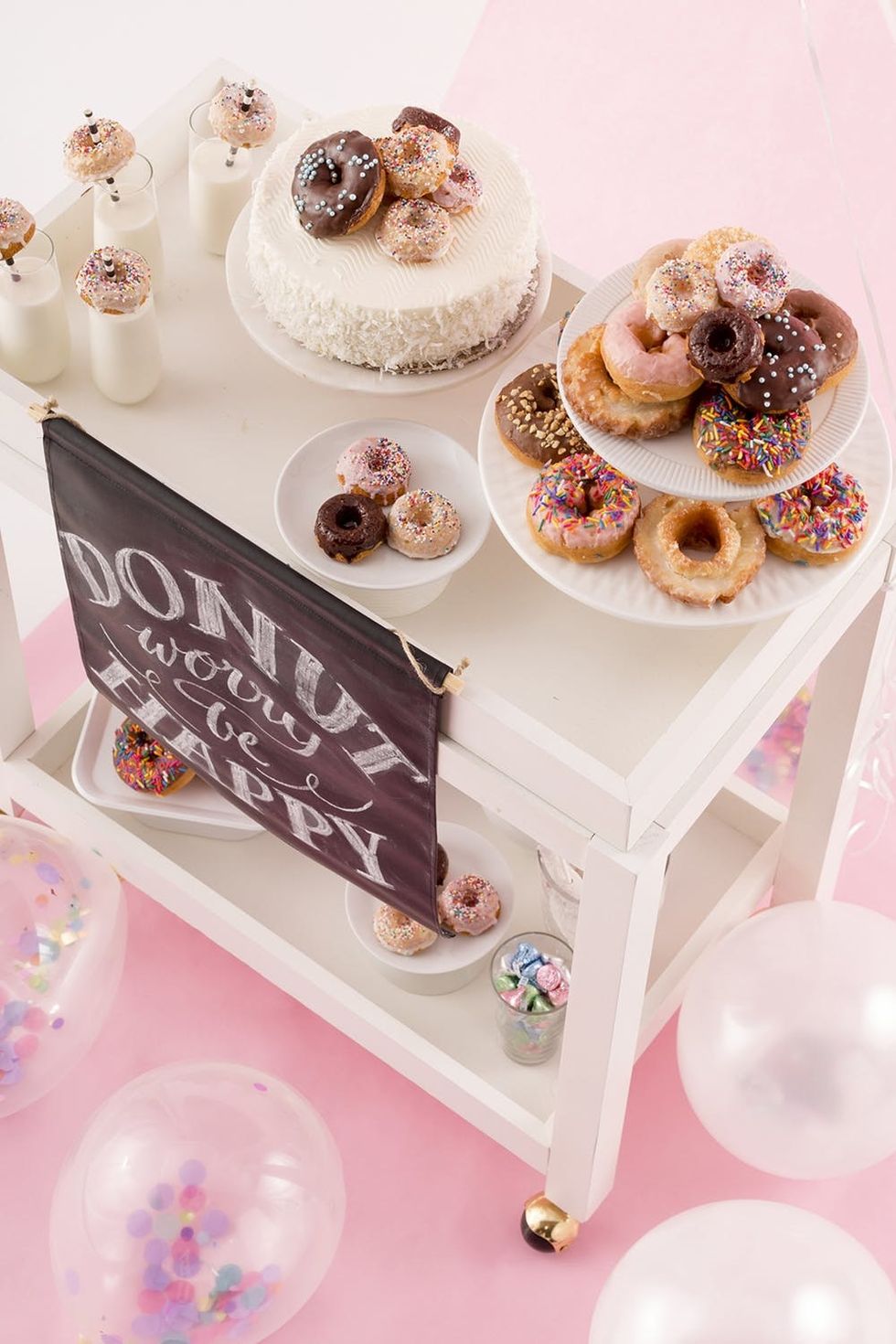 Now the fun part… donuts!!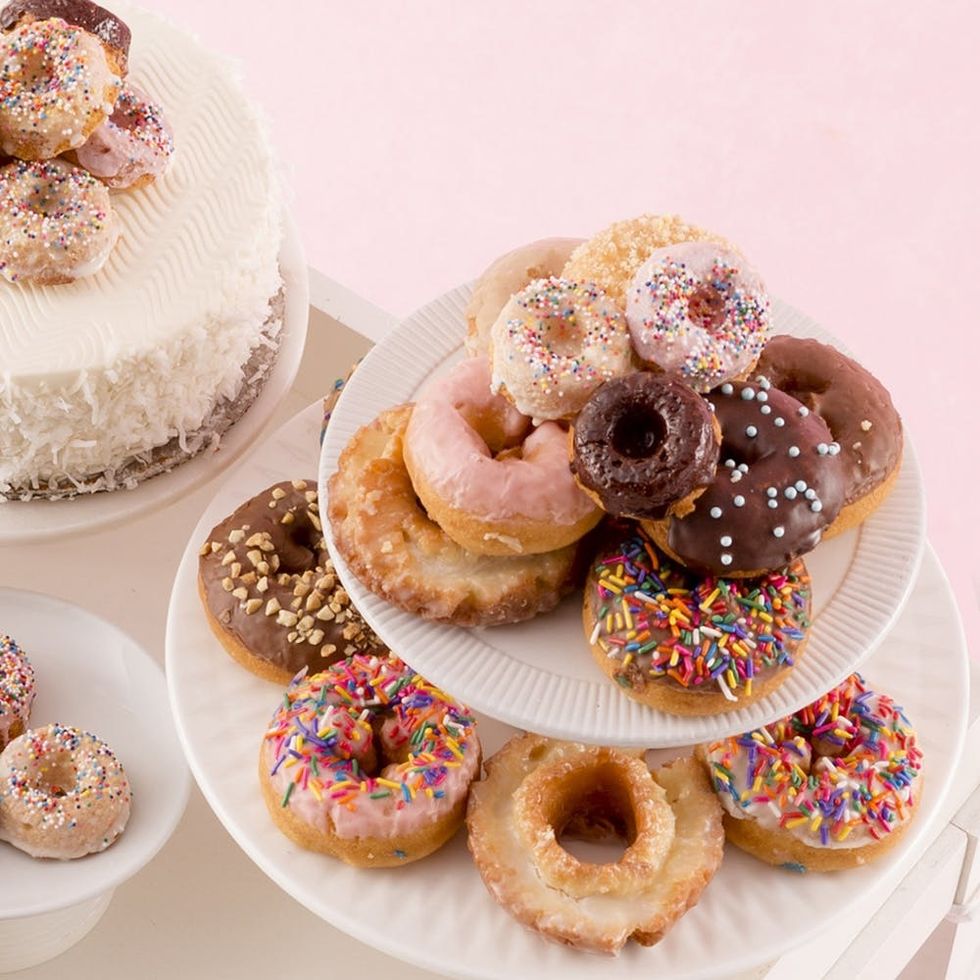 My doctor said I needed to eat more hole foods.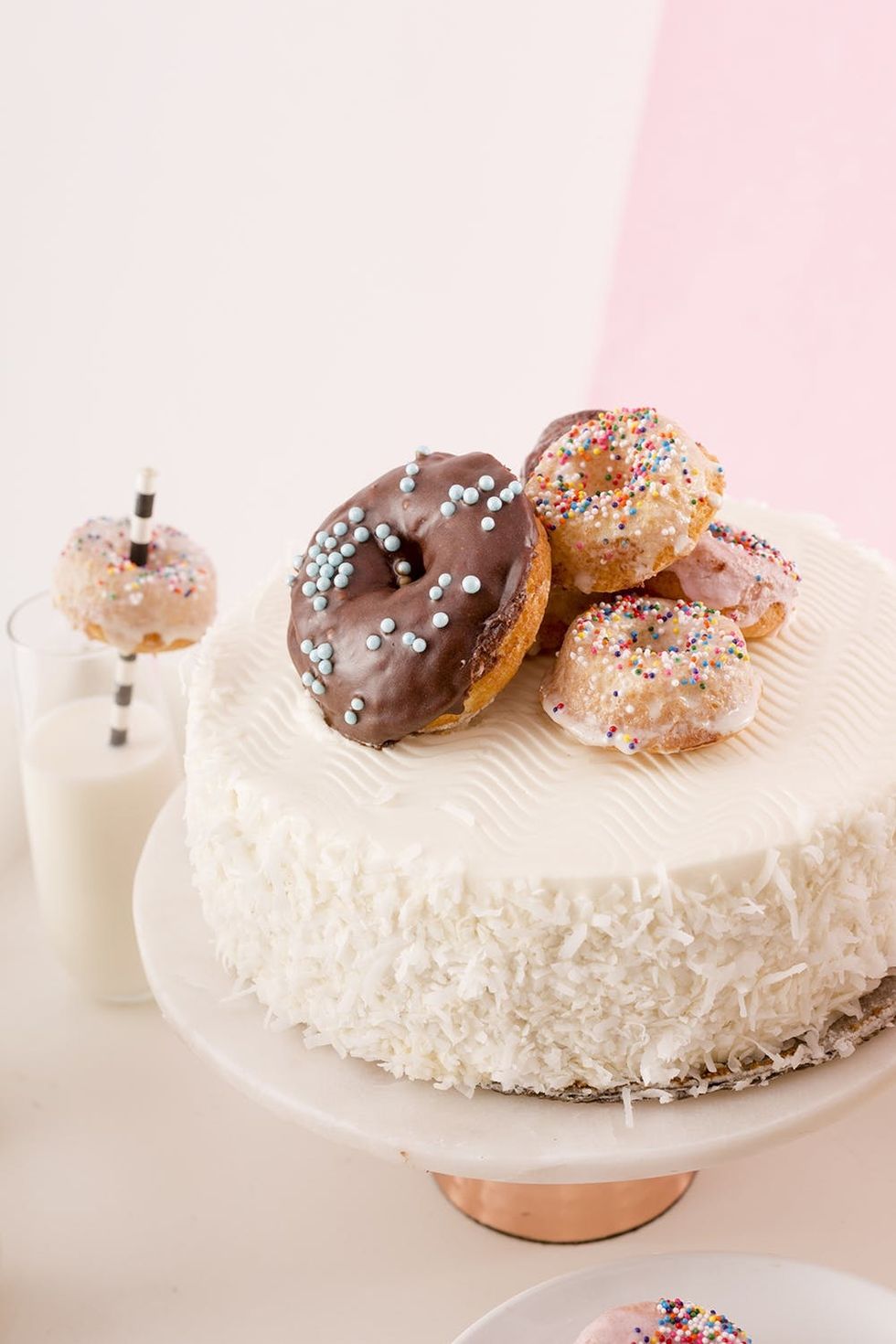 A donut cart doesn't need to serve exclusively donuts! If you want a little more sweet variety, top a cake with the round little guys to keep it on theme.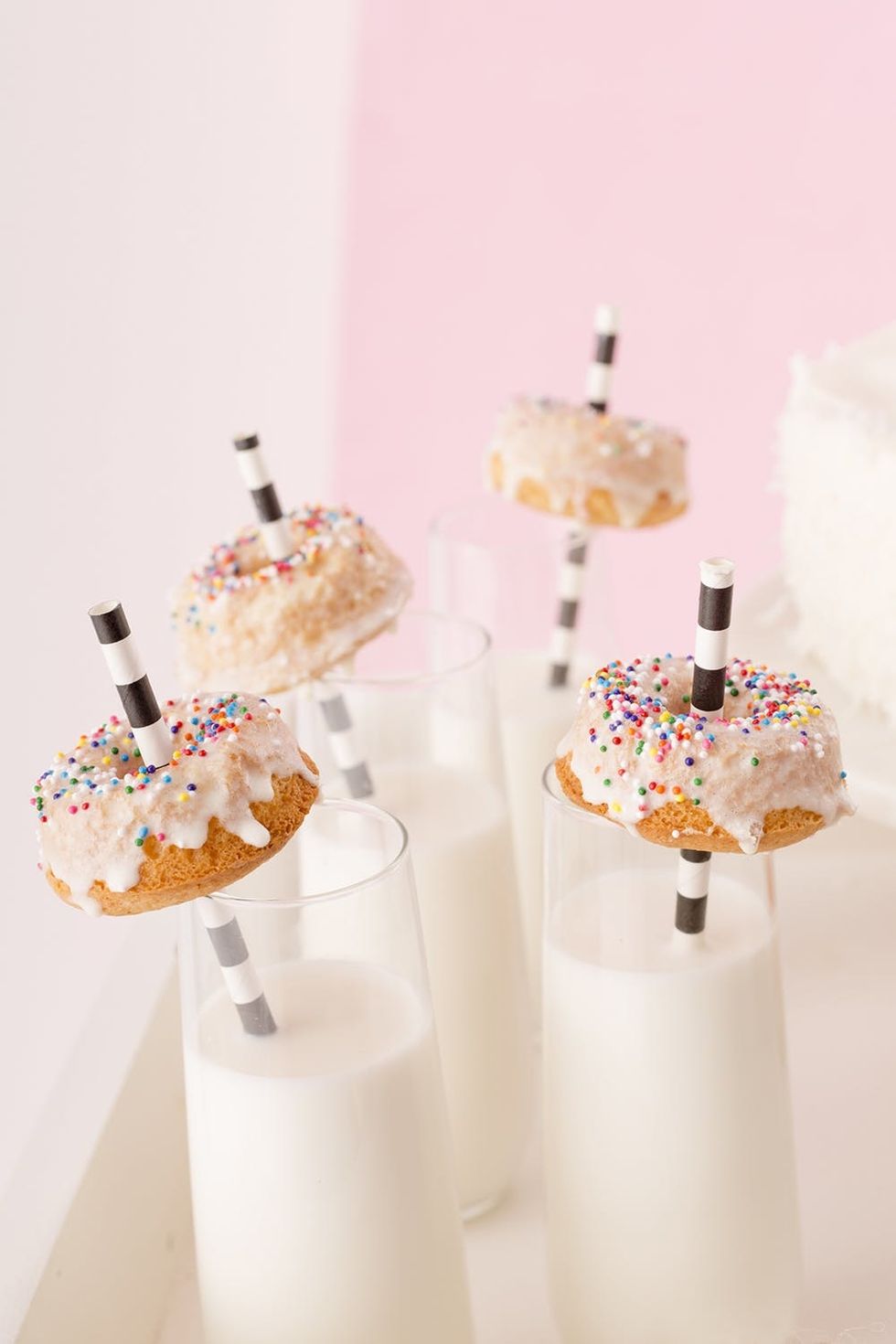 Ice cold milk is *necessary* when chomping on dessert. Place mini sprinkle donuts on milk glasses for your friends to enjoy while sipping.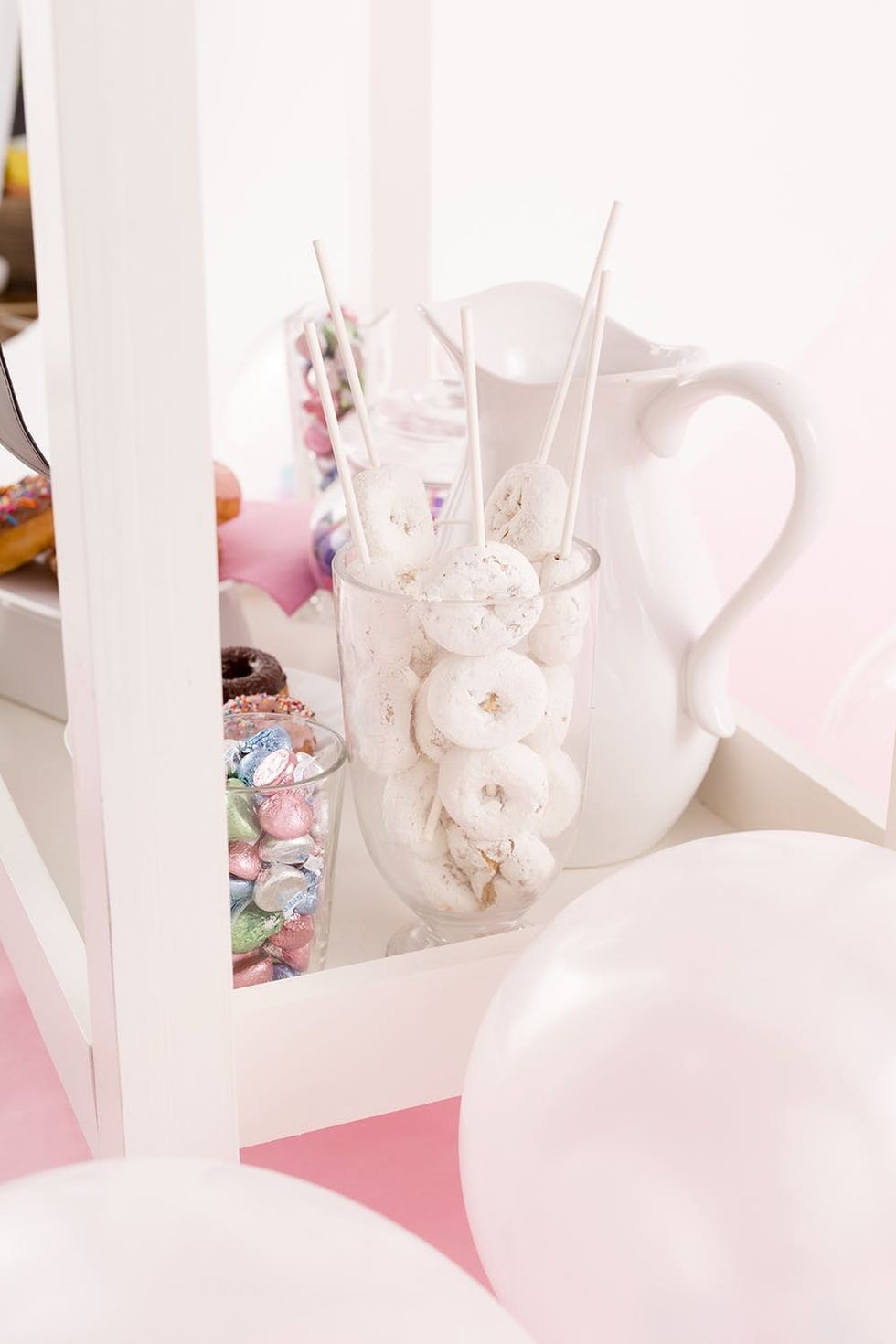 Mini powdered donut skewers? YES.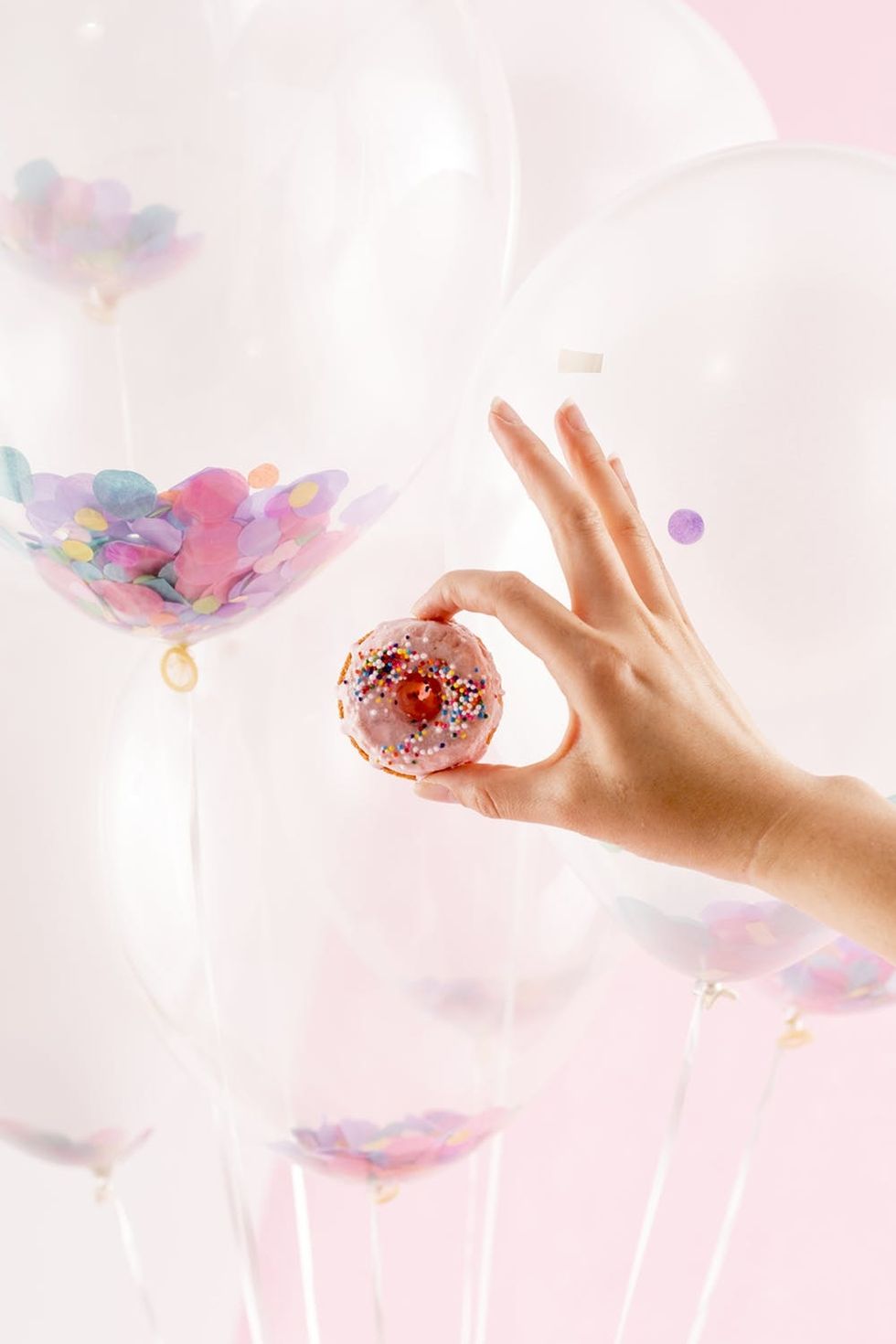 Tie a bundle of confetti balloons to the cart and there's no way it can get any cuter.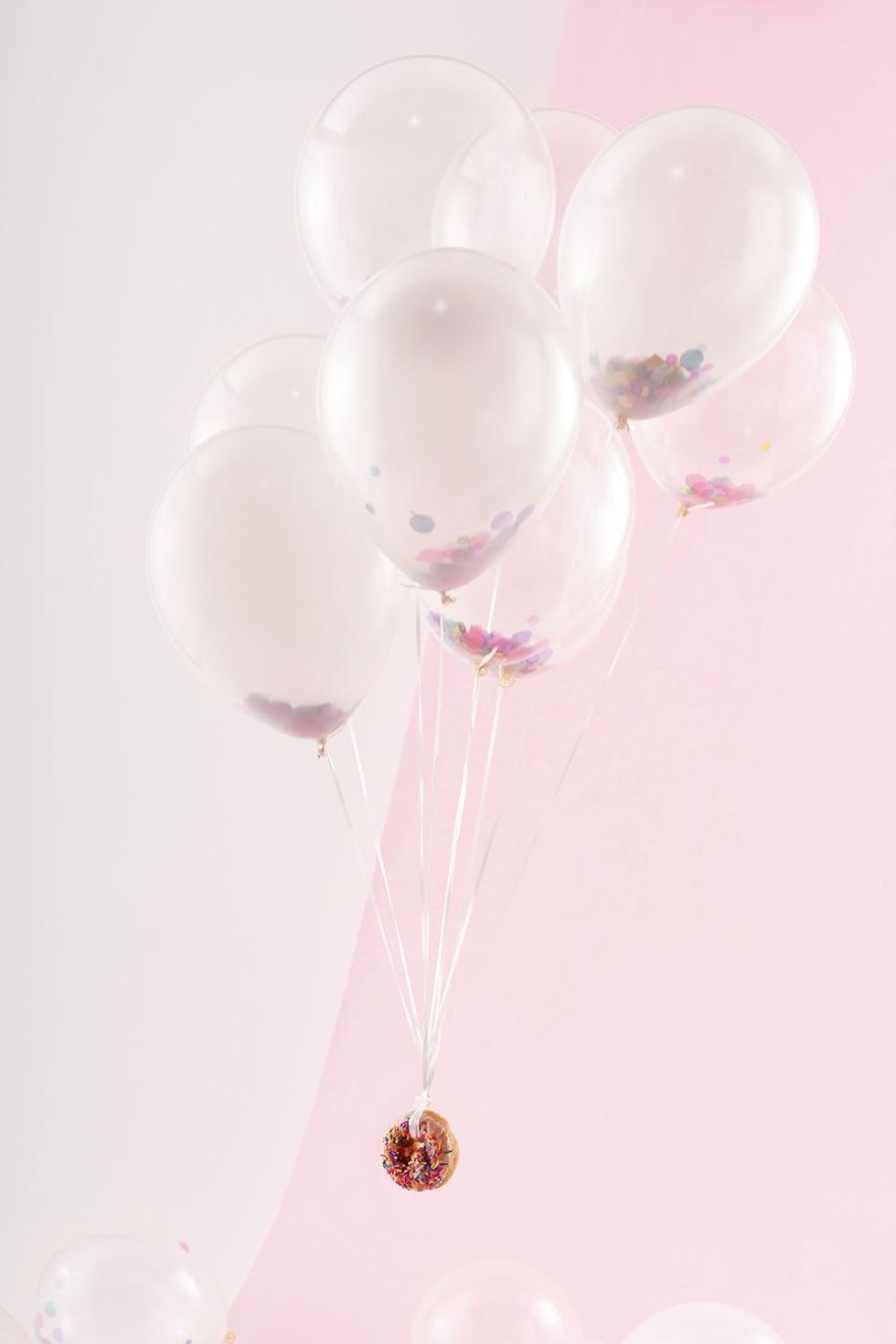 And if you're going crazy off a sugar high, you will tie all the balloons to a donut to see if it'll float!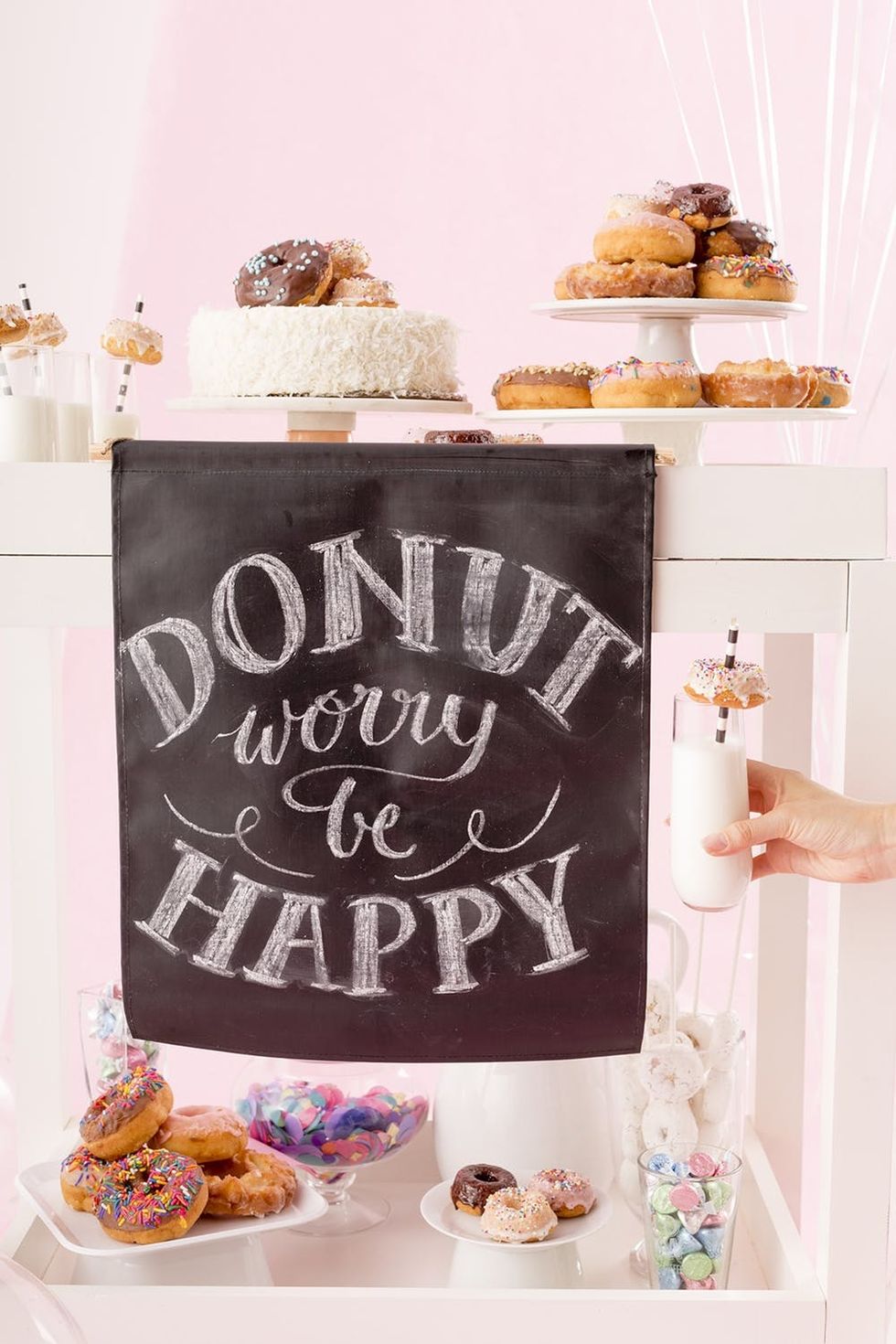 Cheers to that!
Will you be picking up any Brit + Co Kits during your next Target run? Let us know on Twitter at @britandco AND share your fave items using the hashtag #BritxTarget across your social media channels!
DIY Production and Styling: Irene Lee
Photography: Chris Andre