Headed to College? Here Are 4 Easy Ways to Decorate Your Dorm
Sep 01, 2018
Decorating a teeny-tiny space campus poses challenges. Like fitting your extensive wardrobe into a single-panel closet. Or providing enough seating *without* sacrificing where you'll sleep. Anyone who has lived that dorm life knows that it takes a little creativity to achieve a setup you love. Bed Bath & Beyond gets that, so they've identified four ways to make building the room of your dreams a breeze. Scroll down for all of their expert help.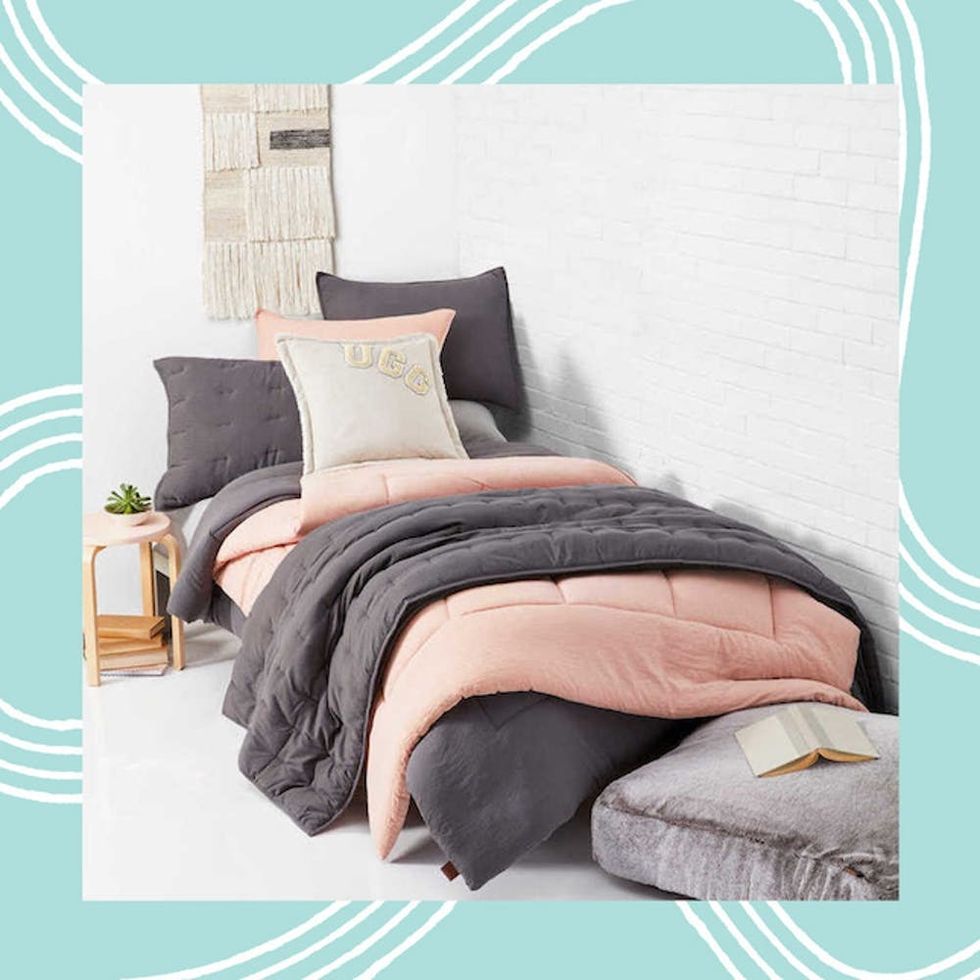 ---
1. Build a bed you won't want to leave. The mattress you'll be given isn't always A+ quality. To ensure you're still able to snag your Zzz's, use a layering technique. Begin with a mattress protector, then add a plush topper, like the Therapedic Cotton Twin XL Mattress Pad ($55), and plenty of pillows to boot. When it comes to purchasing your sheets, be aware that many dorm beds run five inches longer than your standard sleeper. So twin XL options, like the UGG Deep-Pocket Sheet Set ($40), are designed to better fit your frame. (Psst! Don't forget to arrive with more than one set!)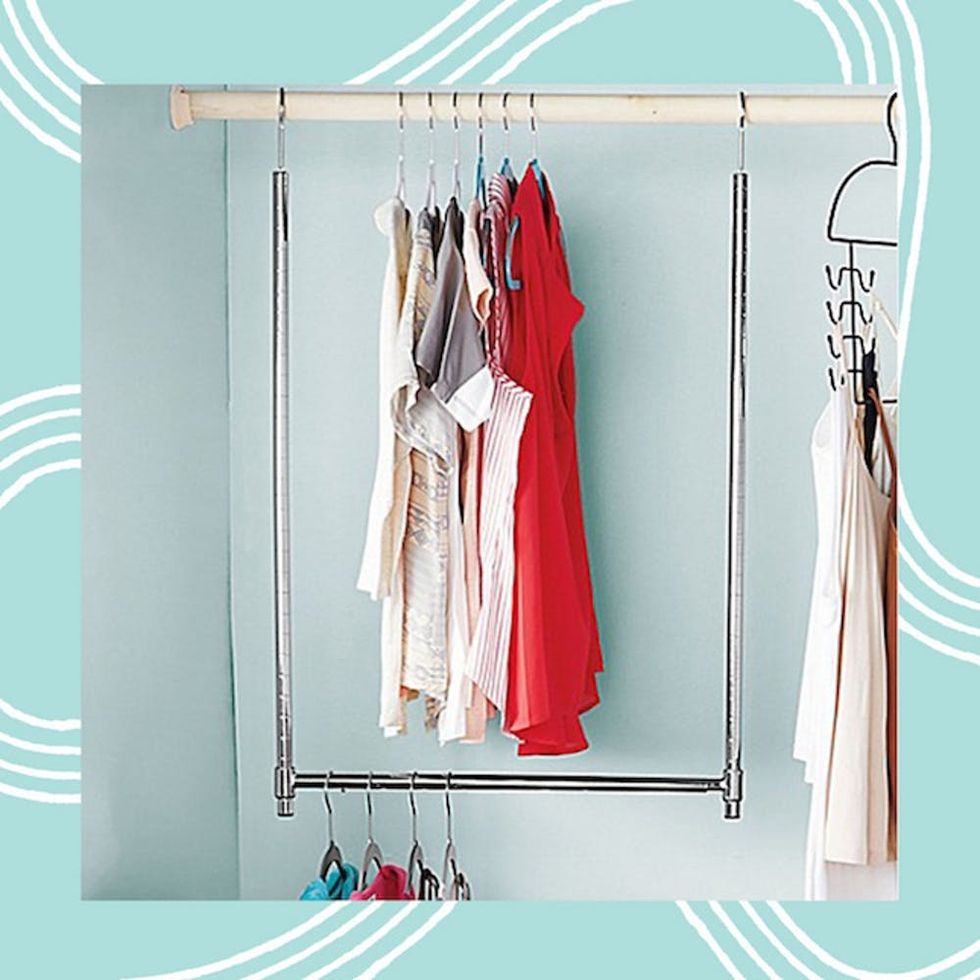 2. Maximize your space. Make the most of your shoebox-sized living quarters by investing in smart organization solutions. Items like over-the-door shoe organizers or under bed boxes can help hold everything from high school T-shirts to your entire makeup supply. Products like the Double Hang Closet Rod ($15) and Studio Slim Grips Hangers ($15) can keep your goods in order. And when it comes to shower time (assuming you have your own shower!) this v. practical Stuffits Shower Curtain with Mesh Pockets ($20) will keep your favorite scrubs and shampoo neatly tucked out of view.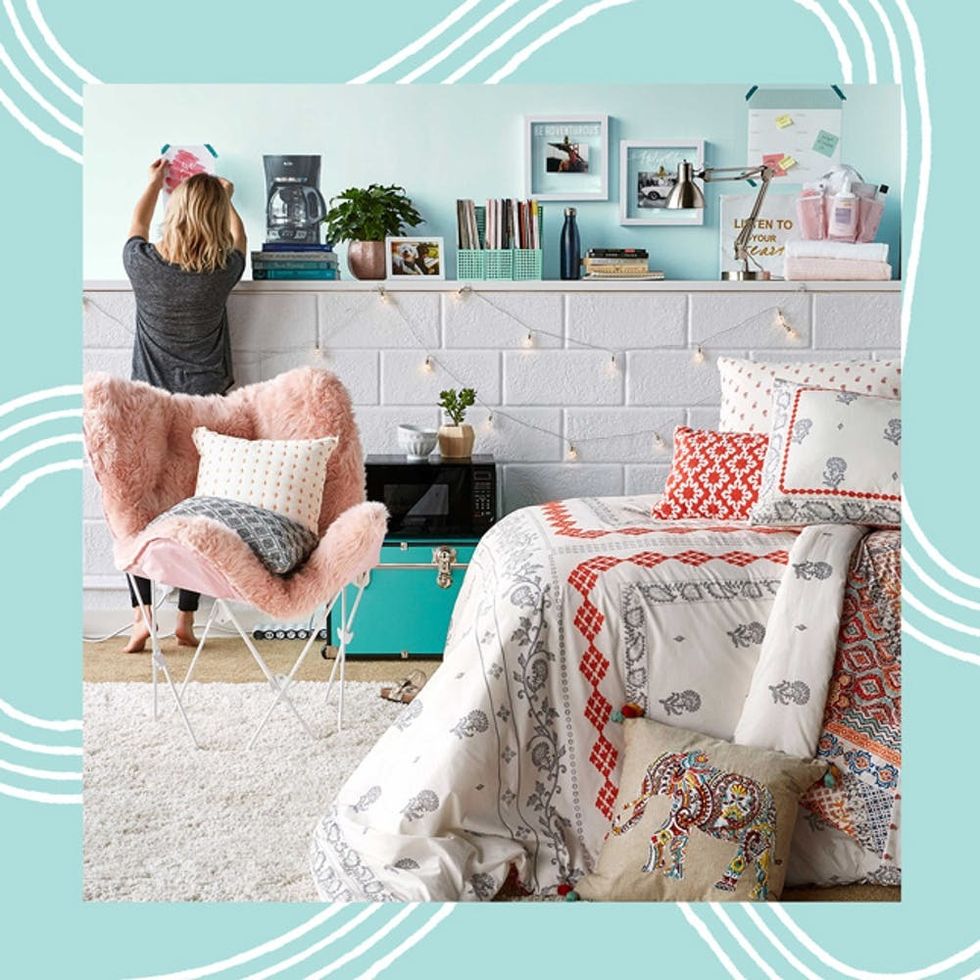 3. Make it feel like home. You may not be homesick (yet), but there's something comforting about creating your own abode with nods to home. Doll your area up with a fluffy faux fur rug or cushy accent pillows for cozy texture. Scoot in ottomans or a Faux Fur Butterfly Chair ($60) for seating that can easily be tucked away. Build ambiance with some floor or hanging lights, like these Vintage Look LED String Lights ($15). Then, cover your walls in meaningful art, prints, or photos hung with the help of residue-free 3M Command Designer Hooks ($9).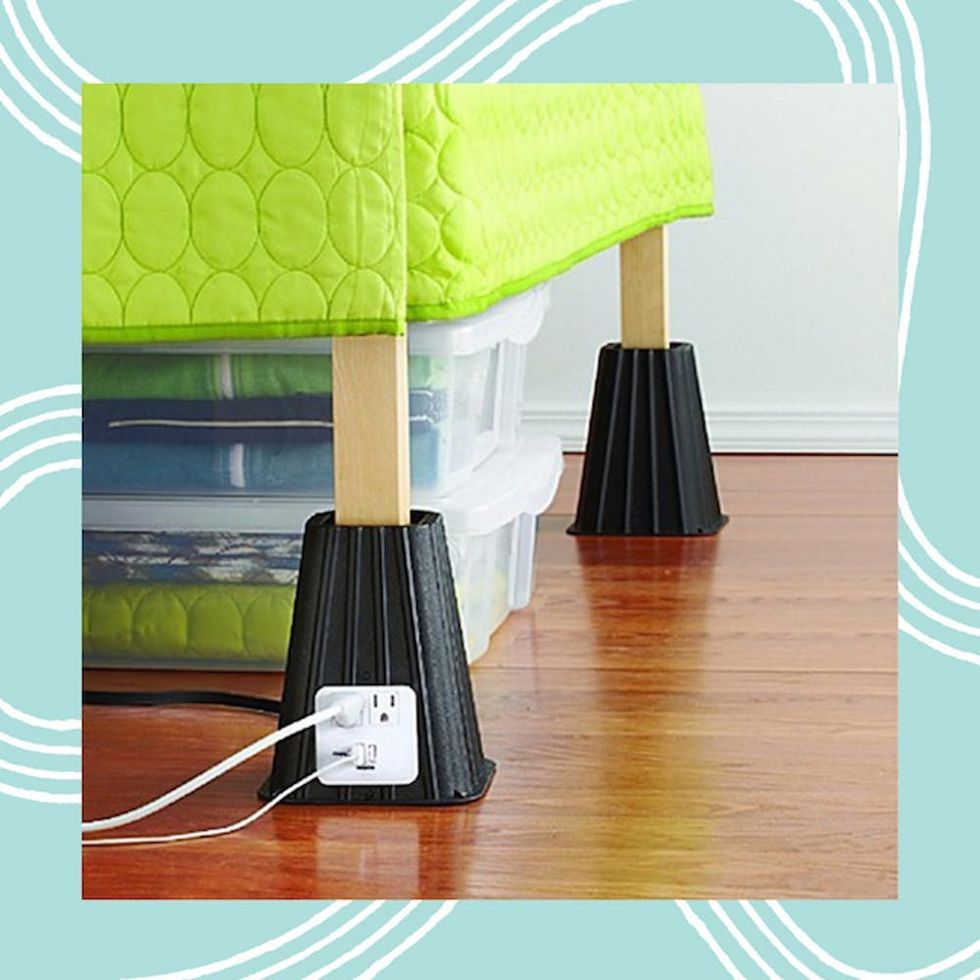 4. Dress your room in all things tech. Your schedule is bound to be busy. Make communal living the least of your concerns by integrating time- and space-saving electronics. The key is to use multi-functional products, like the Studio 3B USB Bed Lift Set ($30), that both elevate your bed and serve as an extra outlet. Or go with the Google Home ($129), which operates as a speaker and your own personal assistant. Then, once you're fully equipped, make sure to use a PowerCurve+ Surge Protector ($35) to keep all of your devices safe.
Looking for more dorm ideas? Head on over to Pinterest for additional inspo!
Brit + Co may at times use affiliate links to promote products sold by others, but always offers genuine editorial recommendations.
(Images via Bed Bath & Beyond)
Sarah Schuh
Home Decor. Entertaining. Travel. Lifestyle. 'Grammer, dreamer, trip planner. Forever coming up with my next creative endeavor. Until then, I'm documenting everything I like on paper, er, the digital world.
Home Decor Inspo