Emily Bain Murphy's Novel Is the Magical Mystery Your Summer Needs
Jul 06, 2017
You've got your BBQ's skewers grilling, your beach bags packed, and your summer hair on lock. It's a system you've perfected thanks to so many endless summer nights, but it doesn't really leave that much room for mystery. For that, you need Emily Bain Murphy's The Disappearances tucked away in your tote. It's a dreamy and spooky story about Sterling, a town where scents, reflections, dreams, and more go missing every seven years… and Aila Quinn's mother might be the reason why. When Aila's mother dies, Aila returns to the town in the hopes of uncovering the mystery of Sterling's disappearances and exposing its biggest secrets. Today we're chatting with author Emily Bain Murphy about her novel, her creative advice, and more. Scroll on to learn more from this brilliant author!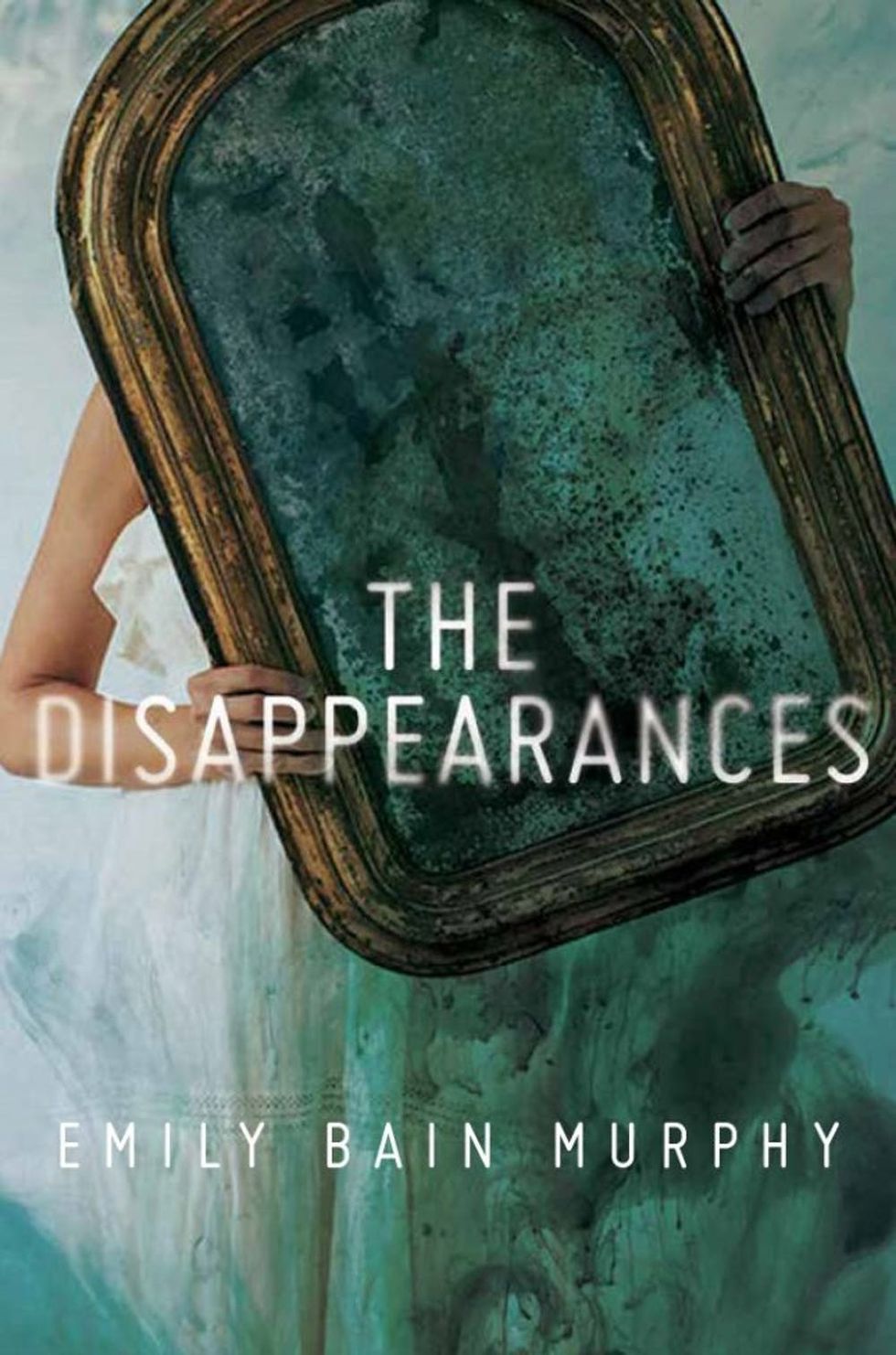 ---
Brit + Co: Describe your book in six words or less.
Emily Bain Murphy: Historical mystery with magic and Shakespeare.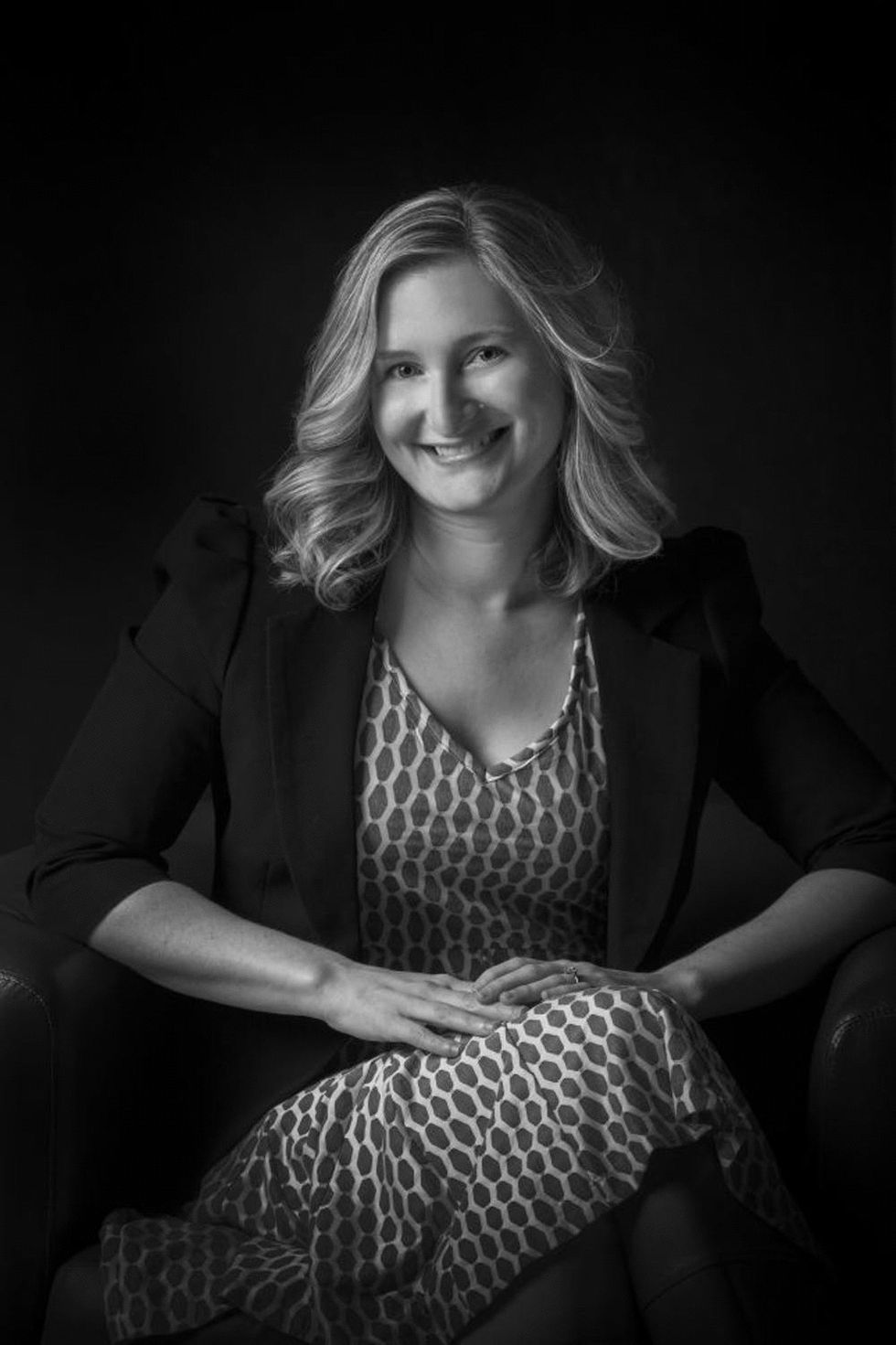 B+C: Where/when do you do your best writing?
EBM: I usually do my best writing in bed after my kids are asleep, or in a coffee shop — preferably with some sort of baked good within reach. This is especially true if it's been a few days since I've had some good writing time, and by then it can feel like an itch that needs scratching. (Photo via Black Pixel Studio)
B+C: What's the strangest thing you've ever done for book research?
EBM: I rode this charming vintage train in Danbury, Connecticut; studied a bunch of creepy birds that do legitimately terrifying things like impaling their prey on spikes; and interviewed my grandfather, a WWII Navy veteran, about drinking pineapple juice from spigots out of the wall of the Hawaiian Dole factory.
B+C: What's your go-to cure for when you're stuck in a creativity rut?
EBM: Secret Pinterest boards! I love finding lush, gorgeous scenes and thinking about describing them. That's the quickest way to get me out of a rut. Or I'll pick up a book with particularly stunning language or good plotting and try to soak it up through osmosis.
B+C: What two lady heroes do you turn to for inspiration, and why?
EBM: The unknown girl who was marked with the number 146 instead of her own name and inspired the beginning of an organization called Love146. To me, she represents the very real, gritty, and courageous ways that survivors of trafficking and exploitation are fighting for their futures and finding hope and light after darkness. You can find her story at Love146.
The second would be my younger sister Hannah, who beat Stage-4 cancer at 13 years old and is now a strong, generous, lovely, and hilarious 31-year-old woman who will not hesitate to take you down in any board game.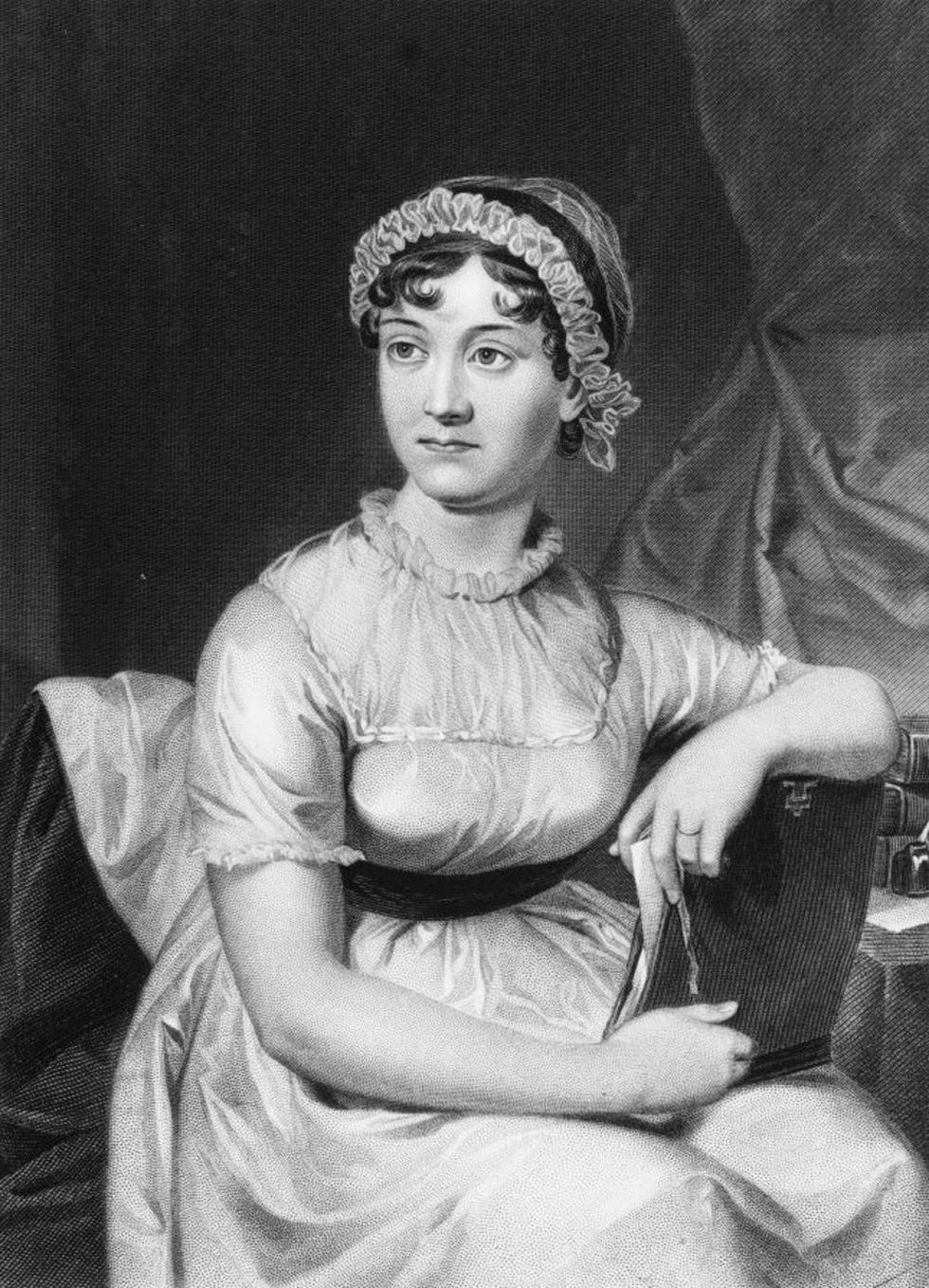 If I could cheat with a third, I would also add Jane Austen — talk about staying power and transcending time and space! It's astonishing how her words, humor, and stories are still delighting so many people centuries after she wrote them. (Photo via Hulton Archive/Getty)
B+C: What's your latest Instagram obsession?
EBM: I adore Hobopeeba (@hobopeeba) and Elie Saab (@eliesaabworld) for ethereal eye candy and escapism. Dylan O'Donnell (@dylan_odonnell_) and Meredith Toering (@meredithtoering) of the Morningstar Foundation for a pure shot of love, perspective, and the sweetest little warrior faces.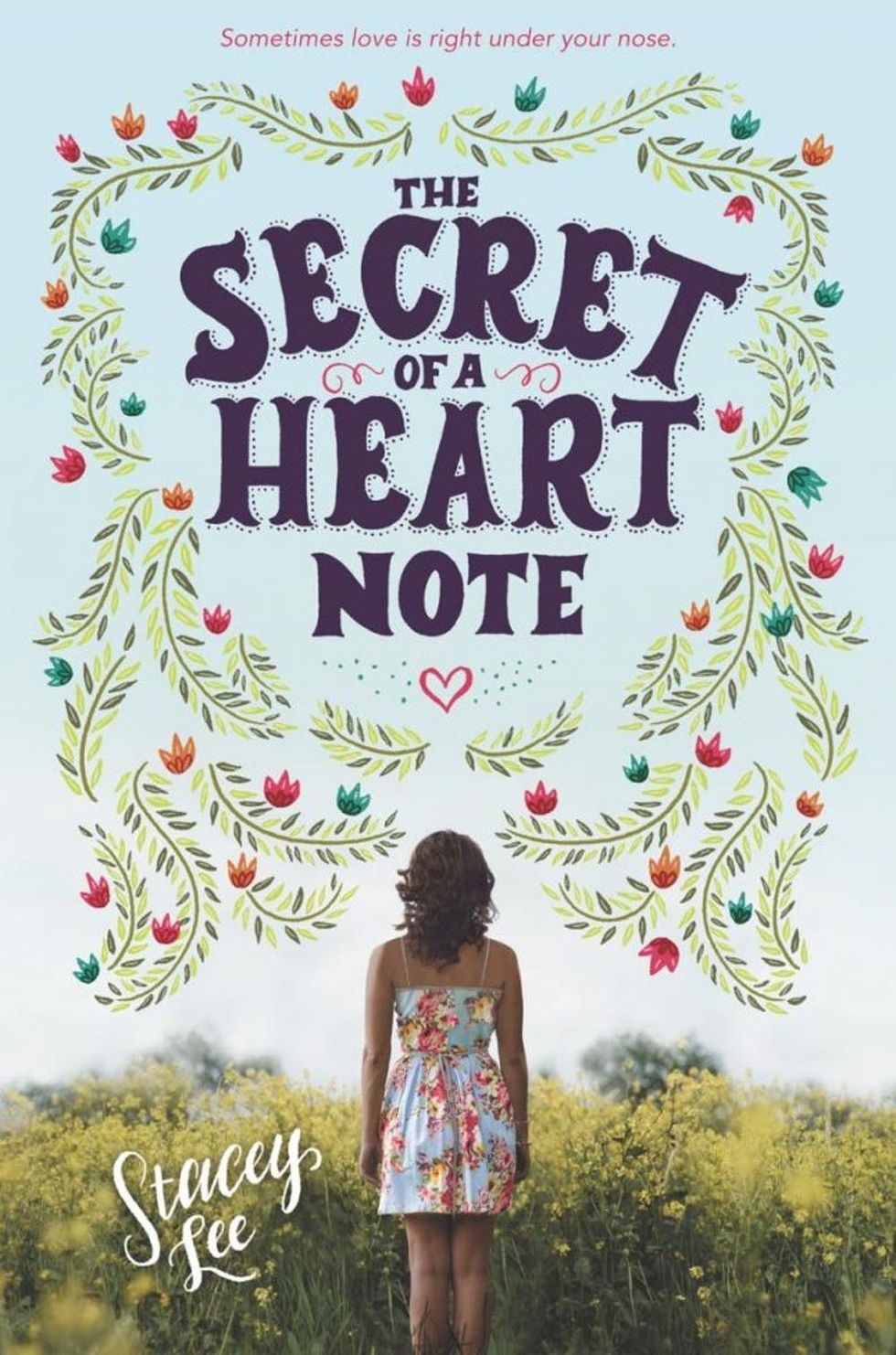 B+C: Can you name a book that you think deserves a little more love + recognition?
EBM: I thought Corrie Wang's The Takedown was really smart, thought-provoking, and entertaining, and I just started reading The Secret of a Heart Note by Stacey Lee. The story is whimsical and I'm finding the writing to be absolutely beautiful.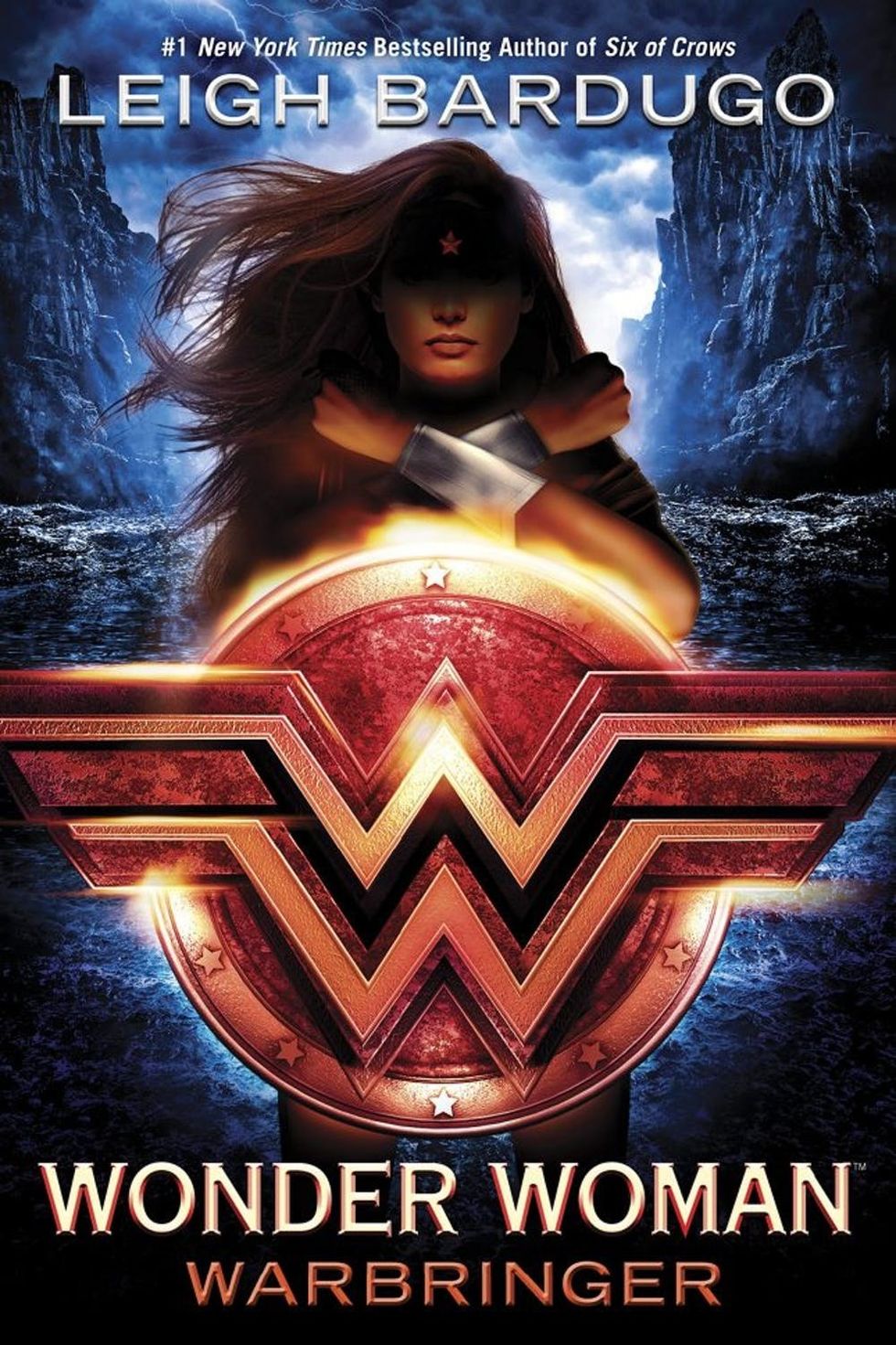 B+C: What's next on your to-read pile?
EMB: Tracey Neithercott's upcoming Gray Wolf Island, Leah Henderson's middle-grade novel One Shadow on the Wall, and Leigh Bardugo's Wonder Woman: Warbringer.
B+C: What advice do you have for aspiring creative ladies?
EMB: I just want to encourage you to persevere! Almost everyone I've met who is seeing success in a creative field right now overcame a lot of doubt, obstacles, and rejections first. I am so glad that I didn't throw in the towel, even though there were days when I wondered if I should. It can help to celebrate every little milestone along the way, no matter how small. And finally, cheer other people's success too! Even in the moments when that might feel difficult, if you share in their happiness, you'll ultimately feel happier too — and on that joyful day when it's your turn to celebrate, I promise it will come back around.
Got an author you'd like to see interviewed? Tweet us @BritandCo and let us know!
Brit + Co may at times use affiliate links to promote products sold by others, but always offers genuine editorial recommendations.
Angela Velez
Angela is an MFA Fiction candidate at the University of Pittsburgh. You can find her reading obsessively, wandering bookstores and watching melodramatic television.
Creativity
Still haven't taken up that new creative skills you swore you'd learn this year? Or ready to take your design skills to the next level? Let's say so long to the weirdest year ever by checking those big learn-something-new goals off our perpetual to-do lists.
We've teamed up with Clorox to give you the gift of unlimited creativity now through the end of the year. Once you sign up, you can take as many of our 120+ classes as you want for FREE for one whole month!
Here's how it works:

Head to brit.co/learn and sign up for the "All Access Pass."
Use the code "CLOROXCARES" at checkout to redeem your free month of classes.
You will be automagically signed up for Clorox's email list once you redeem your free all access pass. (It's the #1 Choice for Disinfection!)
Your pass lasts one month from when you checkout. This means you have unlimited access to all the classes during that month.
This offer is valid now through December 27, 2020.
Browse our catalog to find the right class for you, tell a friend and take the class together over Zoom, or organize a 'cocktails + crafts' night with a friend in your bubble so you can learn something new together.
What are you waiting for? Time to start learning all the things!

Thanks to Clorox for making this happen! When it counts, trust Clorox.
Lifestyle