Grilled Cheese for Breakfast? Yes Please!
Apr 03, 2013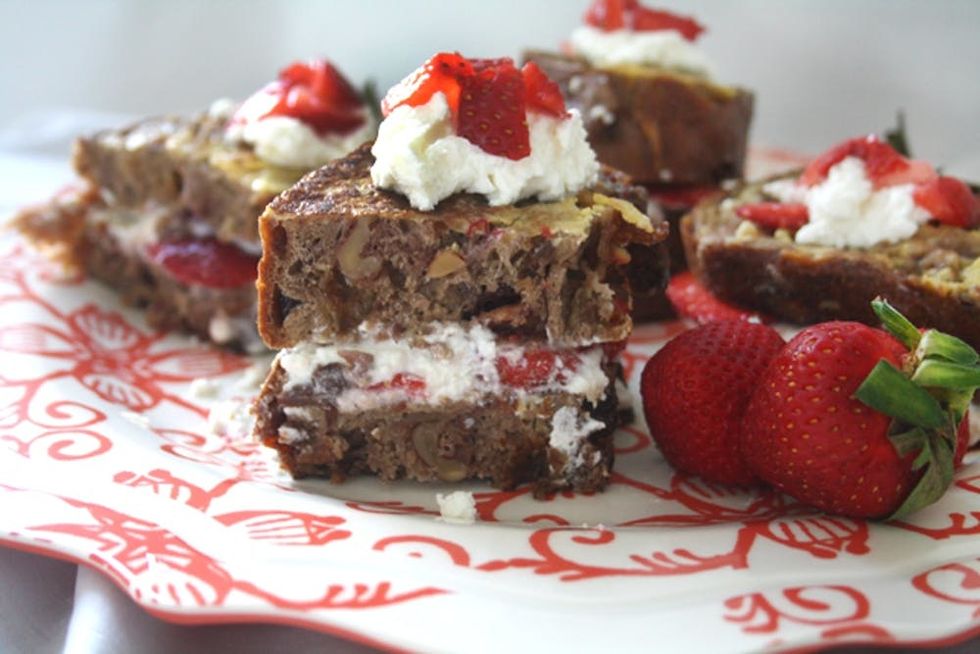 ---
– 4 slices thick bread (we used cranberry walnut – brioche and challah are also good options)
– 2 eggs
– 1/4 cup half and half
– 1/4 tsp vanilla extract
– dash of cinnamon
– 4 large strawberries
– 2 tbsp fresh ricotta
– honey for drizzling
– 1 tbsp butter
First, we'll start off by making the french toast.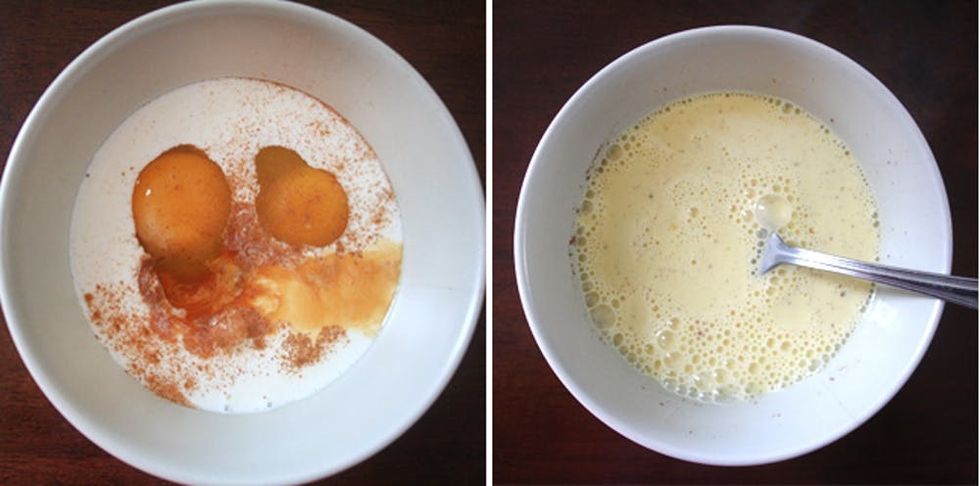 Beat the eggs with the half and half, vanilla extract, and dash of cinnamon until well mixed.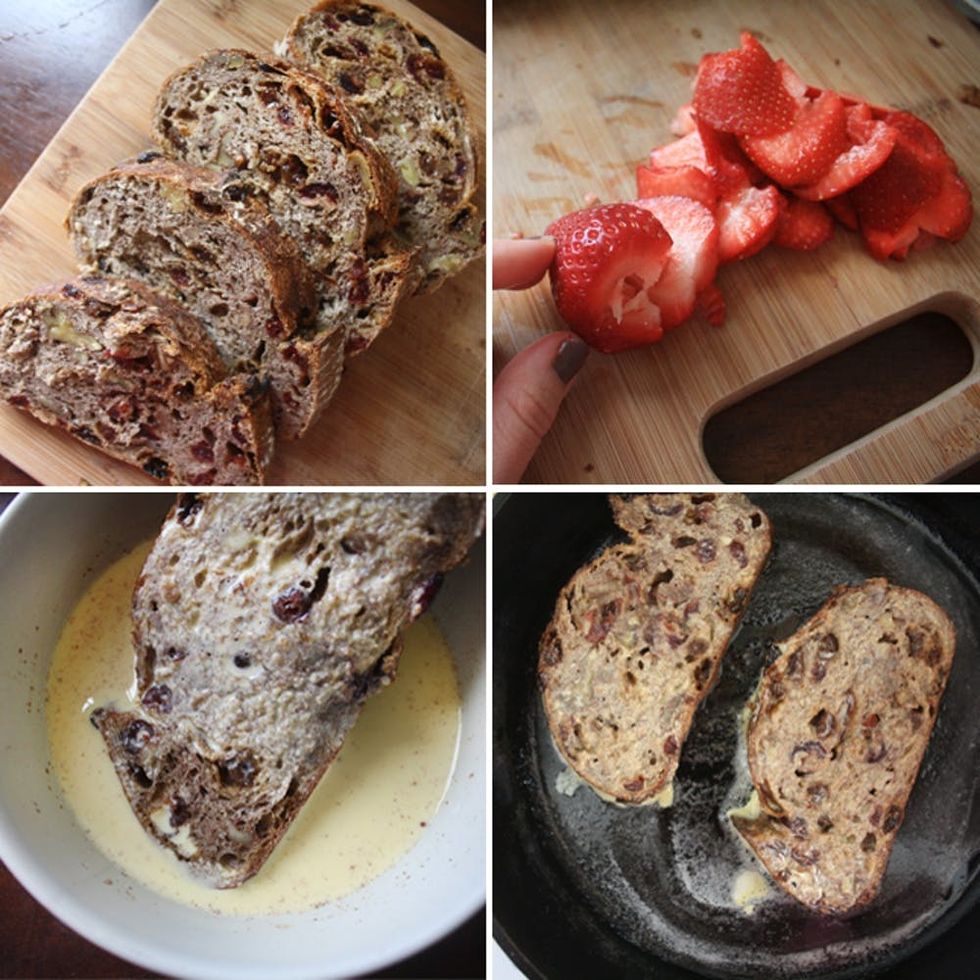 Cut your strawberries into thin slices. Then, dip the bread in the egg mixture, making sure both sides are drenched. Melt the butter in a skillet on medium-low heat. Cook both sides of the bread in the skillet until lightly browned – about two minutes. You don't want to make it too brown because you'll be grilling the bread again.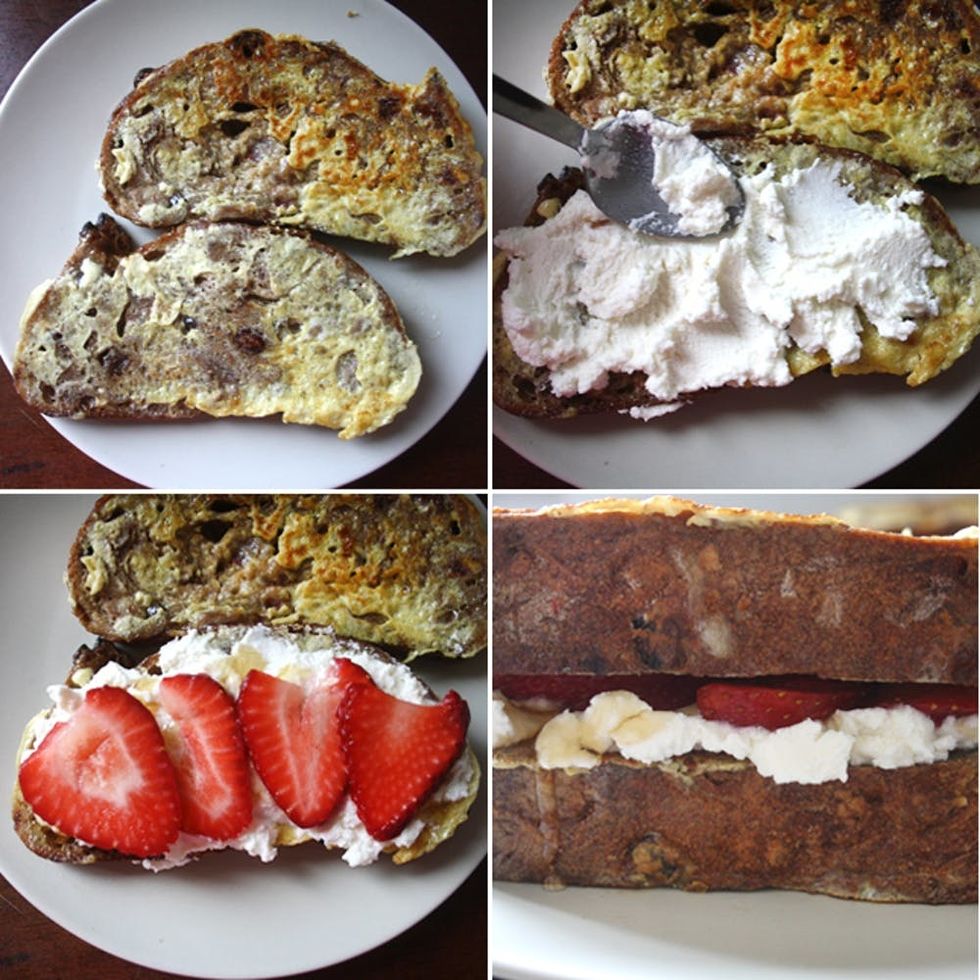 When all the bread is toasted, it's time to assemble! On one piece of bread, layer the ricotta and strawberries, and drizzle with honey. Put the second piece of bread on top to make a sandwich. Put on the skillet again, on medium low heat, until the bottom is brown (about 3 minutes). Repeat for second sandwich.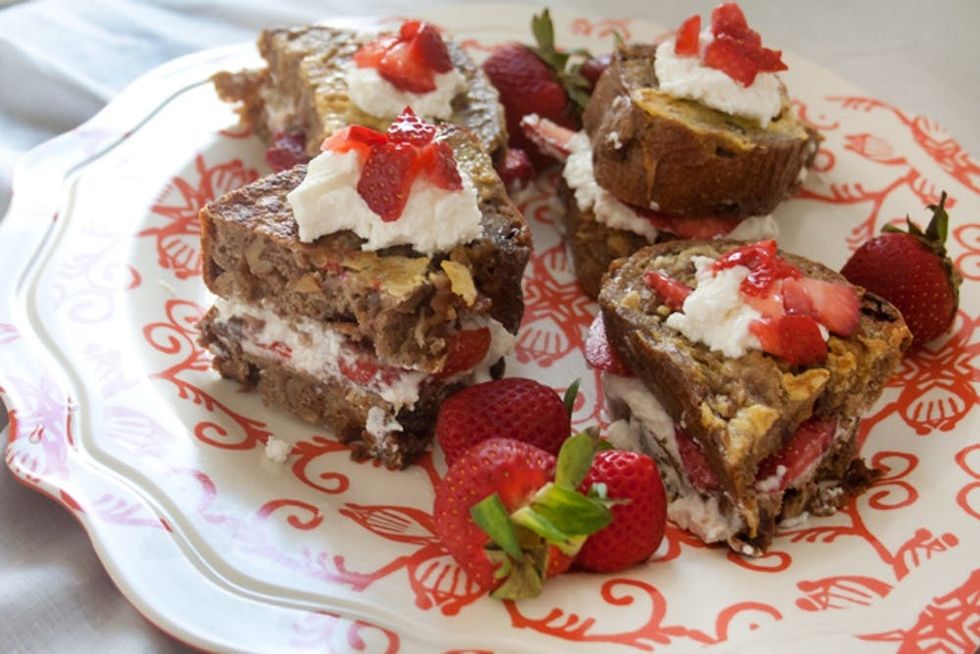 Eat, enjoy, and maybe follow with a savory grilled cheese ;)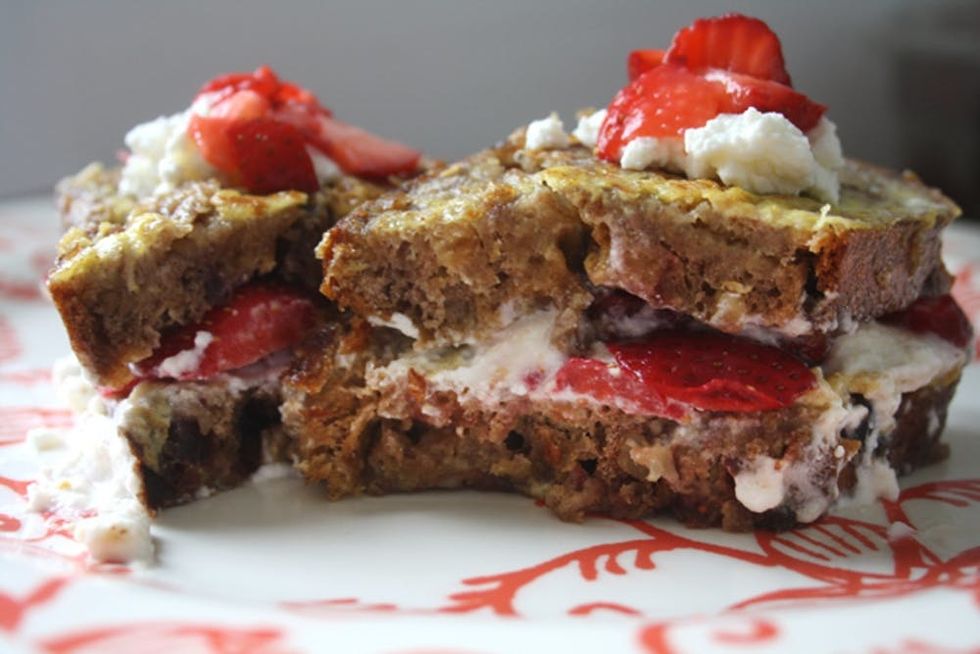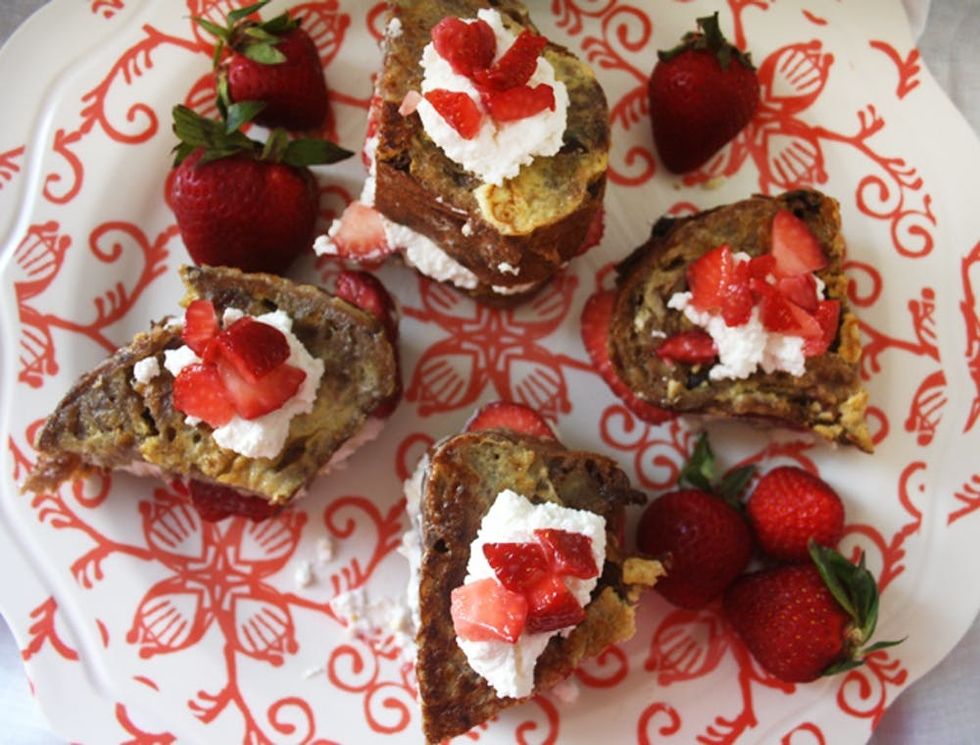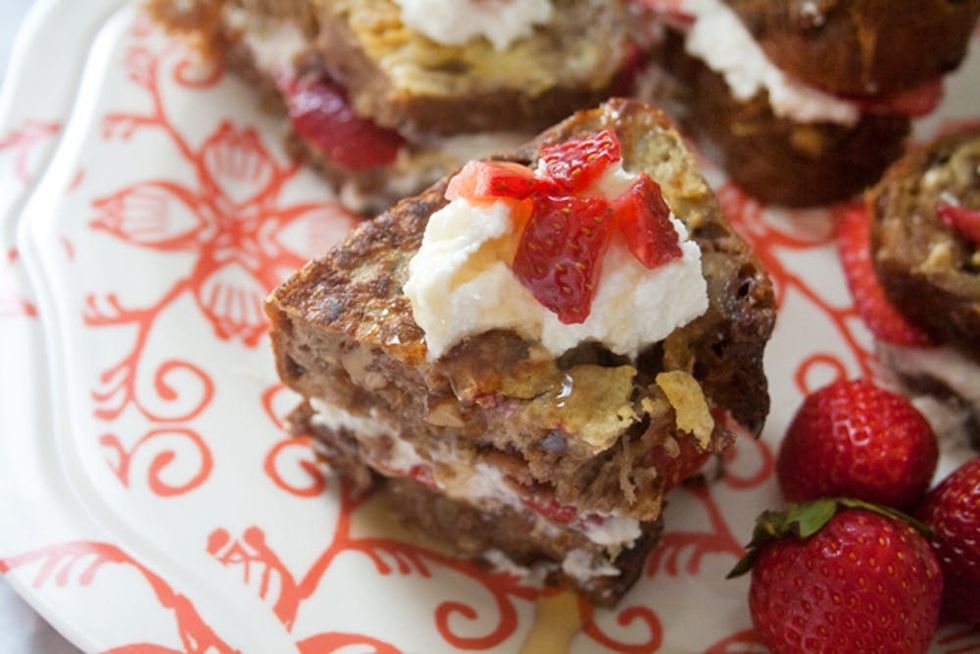 What's your favorite grilled cheese sandwich? Tell us in the comments below!