5 Fringe Statement Necklaces You Can Make in Under 5 Minutes
Apr 17, 2013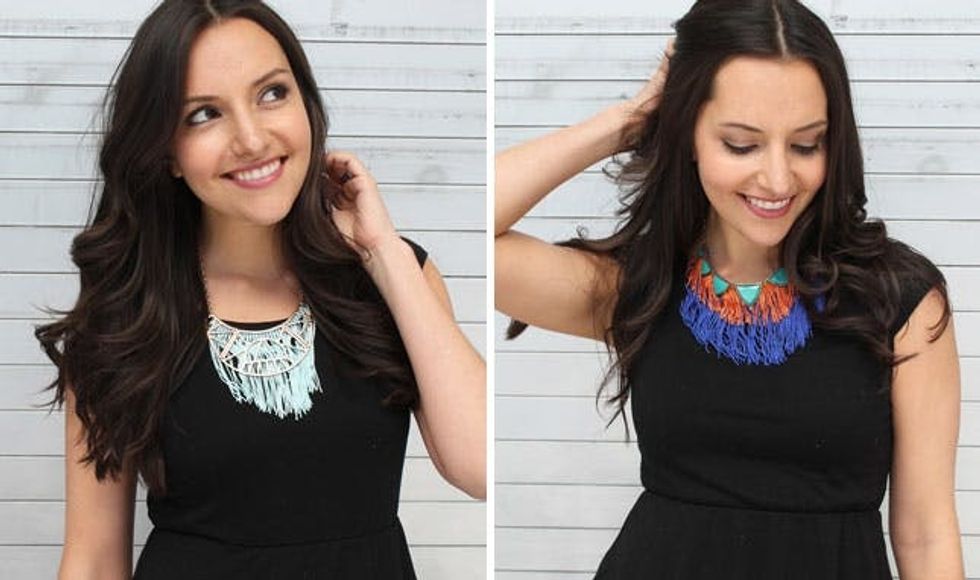 ---
What might make your favorite statement necklace even more awesome? Fringe! Grab yourself a handful of cute and affordable statement necklaces from places like Urban Outfitters, Forever 21, and H&M and take them to a way more chic level by way of… fringe! The best part? Each of these necklaces took less than 5 minutes to make.
<br/>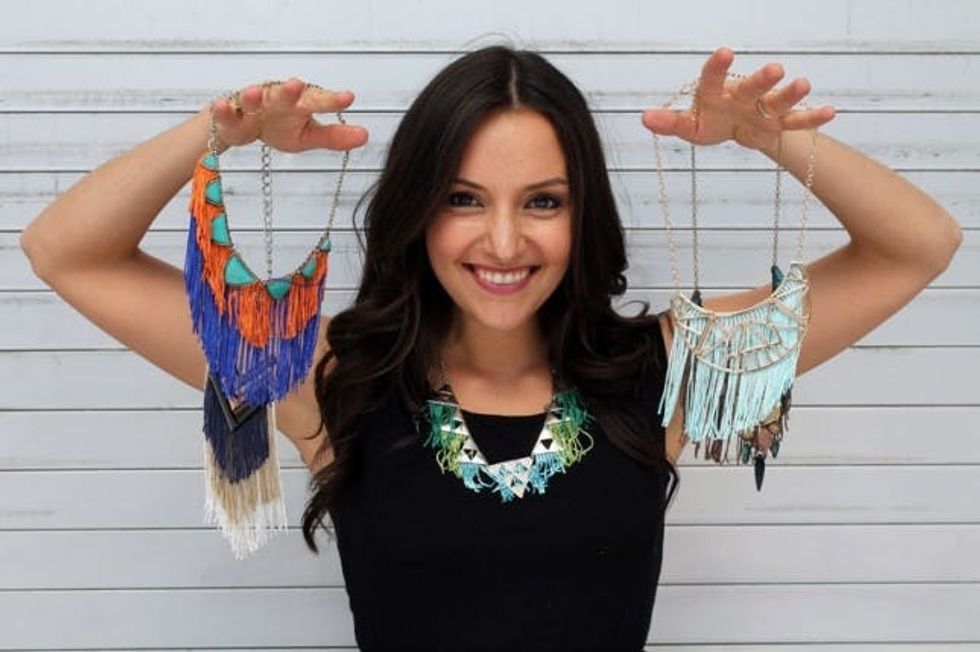 – statement necklaces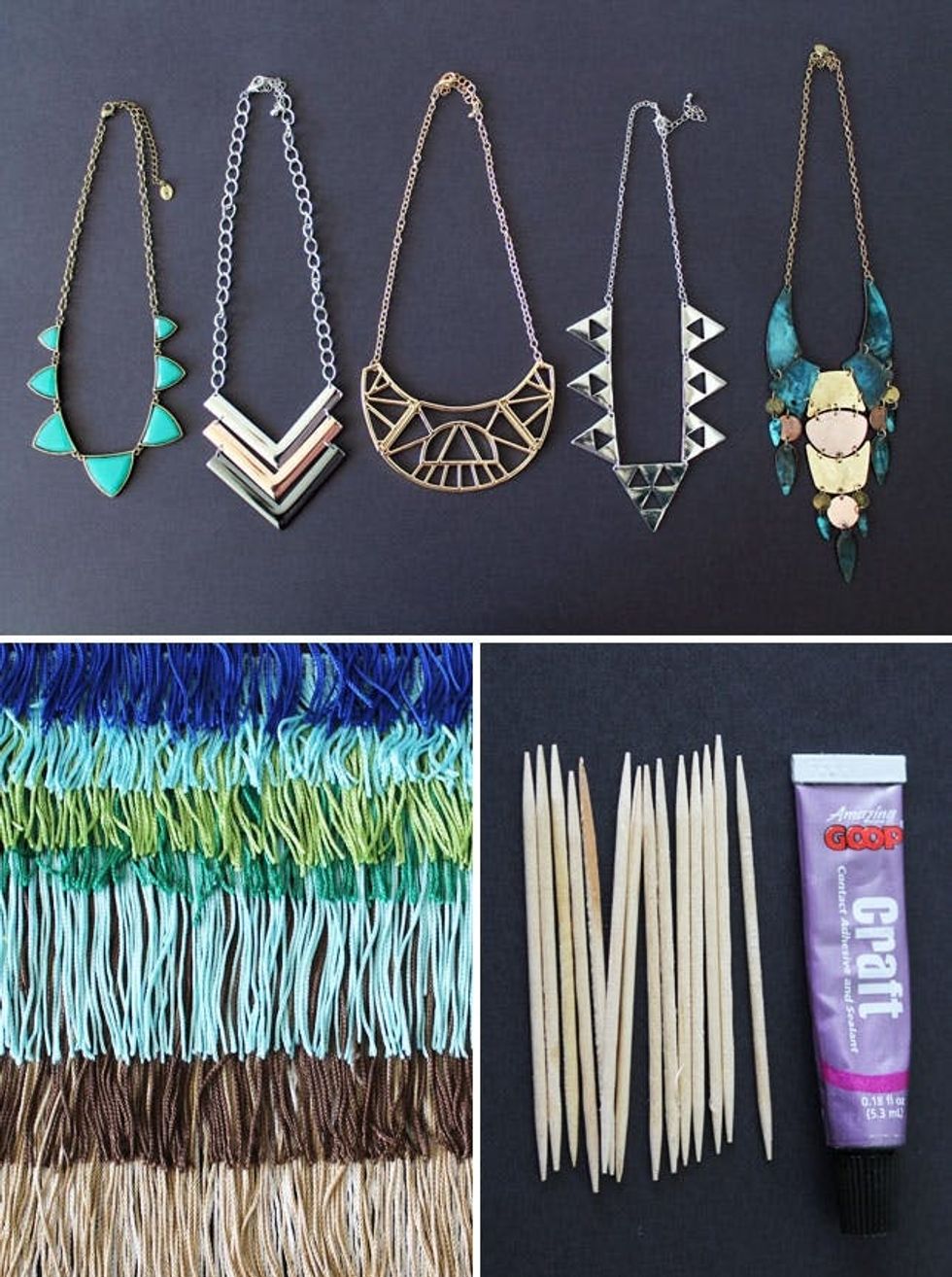 – fringe
– E-6000 craft glue
We've found that the best adhesive for adhering fabric or beads to metal is E-6000 craft glue. Be sure to stock up! You can use toothpicks to apply it to smaller surfaces.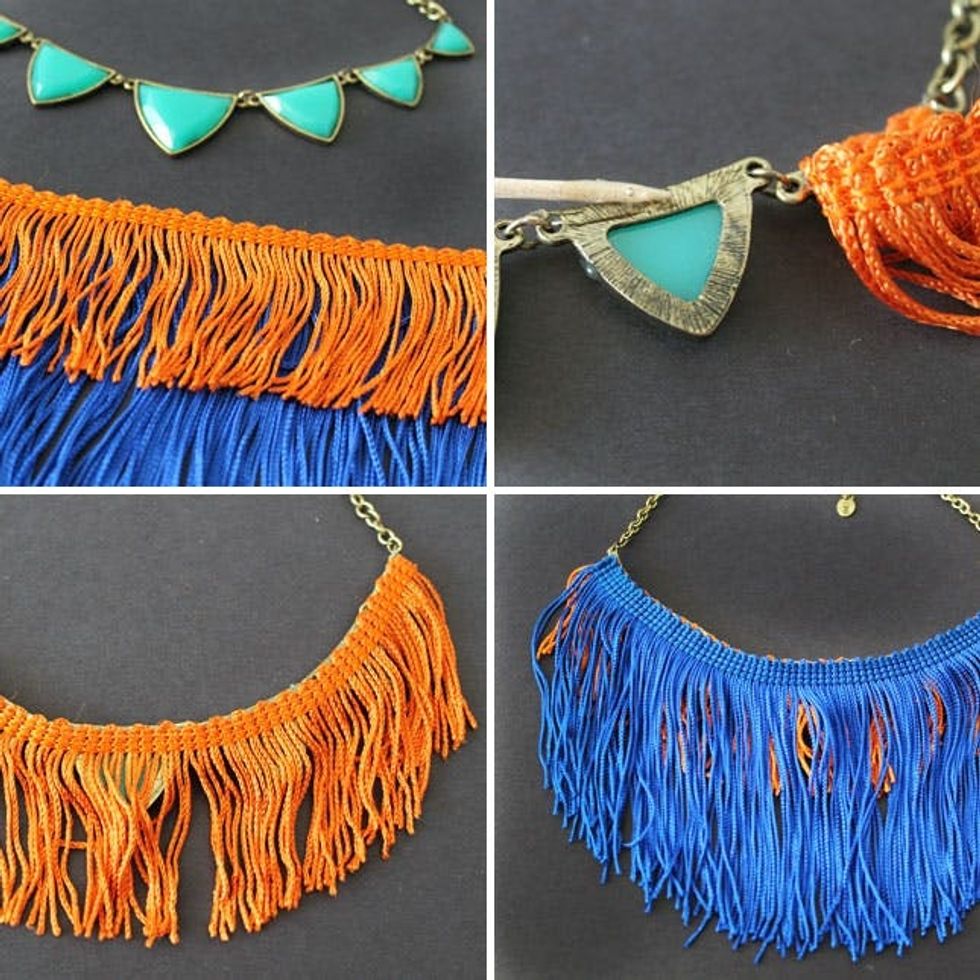 For this first necklace, we simply glued one layer of fringe onto the back of the necklace. And then another layer!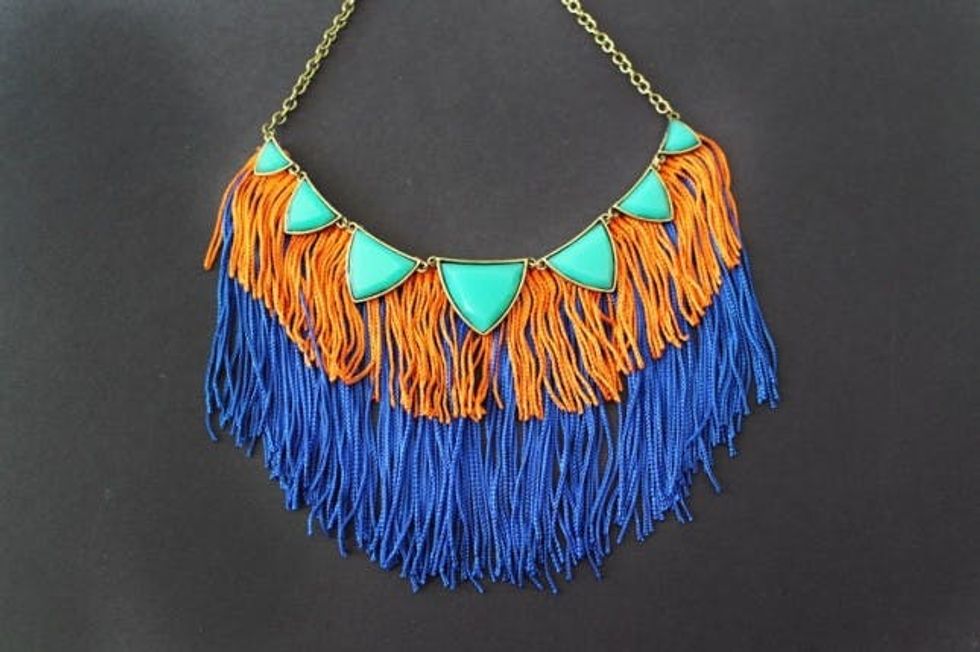 Next up, we chose a weathered looking metal necklace. The fringe almost looks like small strands of chain – love it.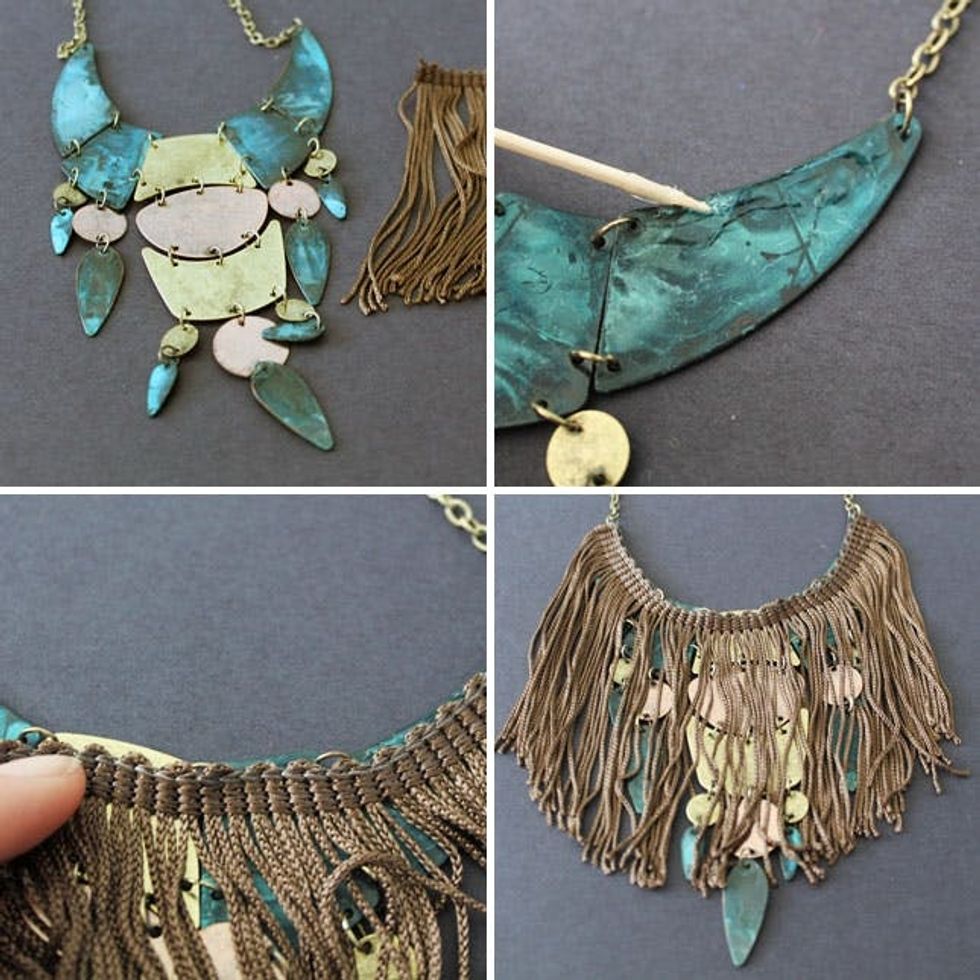 Again, use a toothpick to apply glue little by little as you attach the top of the fringe to the back of your necklace.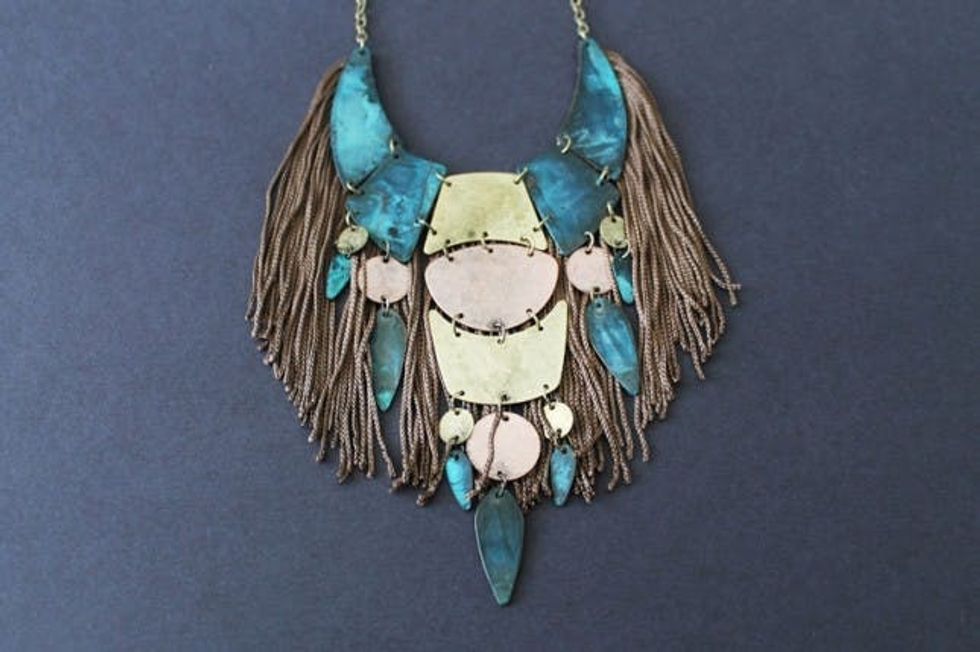 We did the same with a simple gold necklace and light blue fringe.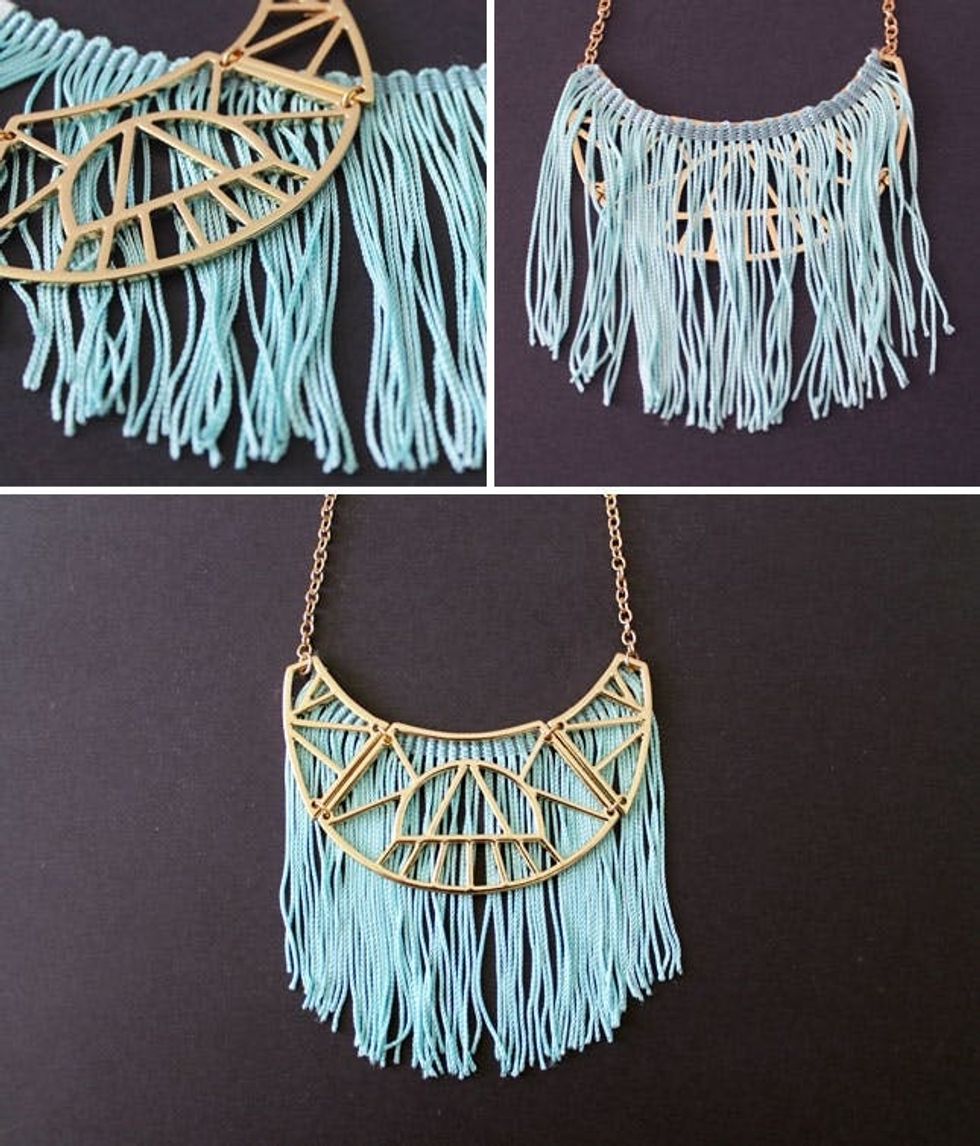 This definitely makes us think of summer cocktails under the stars.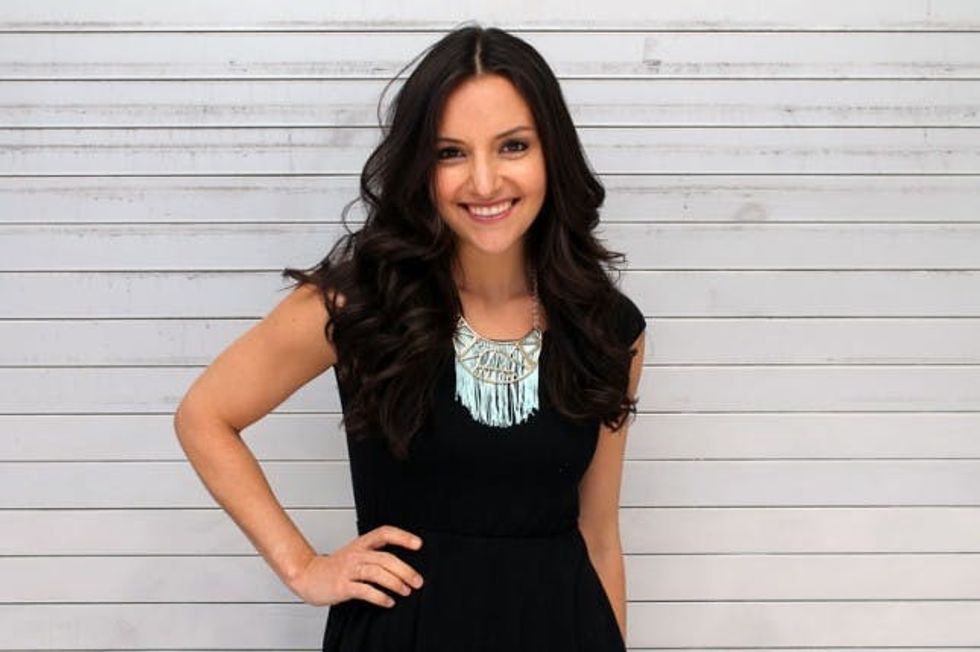 How cool is this silver triangular piece?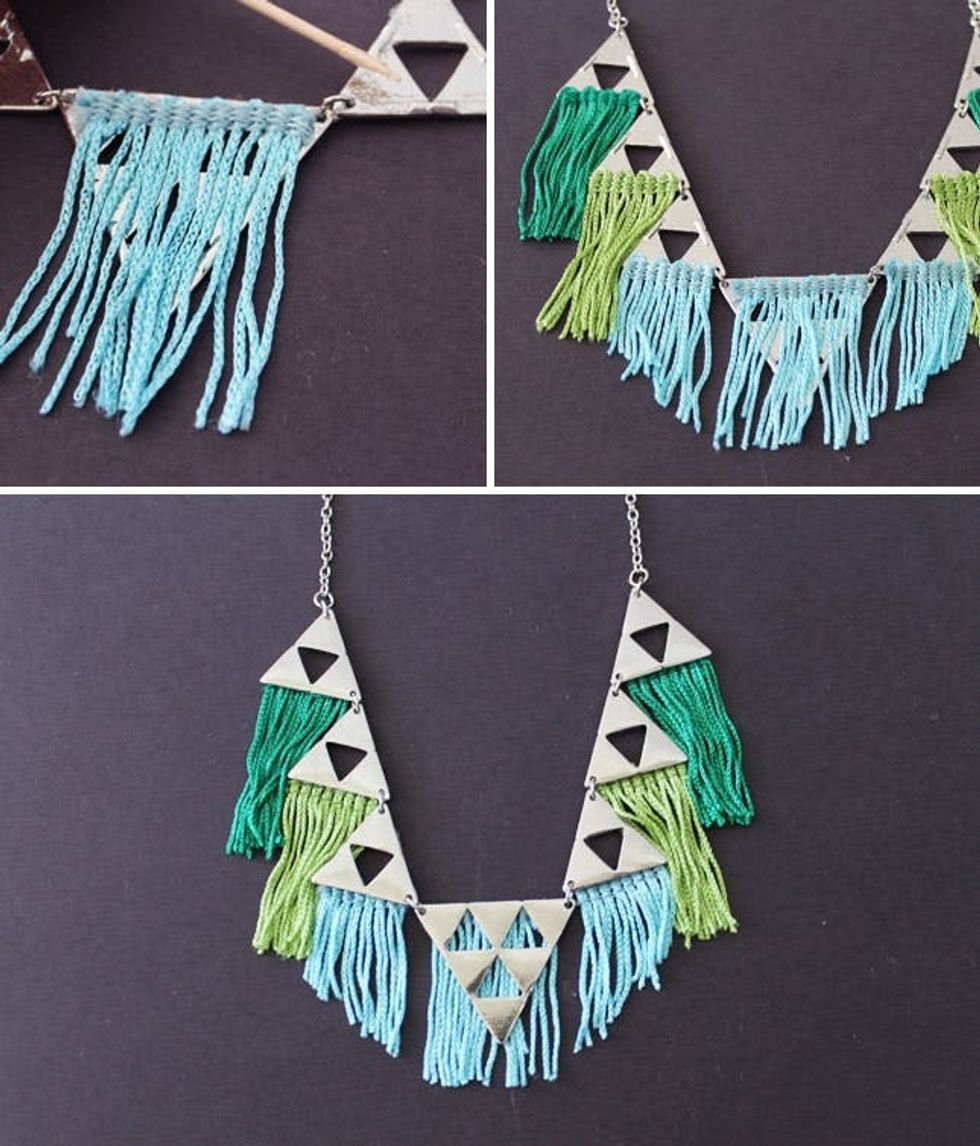 For this one, we used small pieces of fringe on each triangle.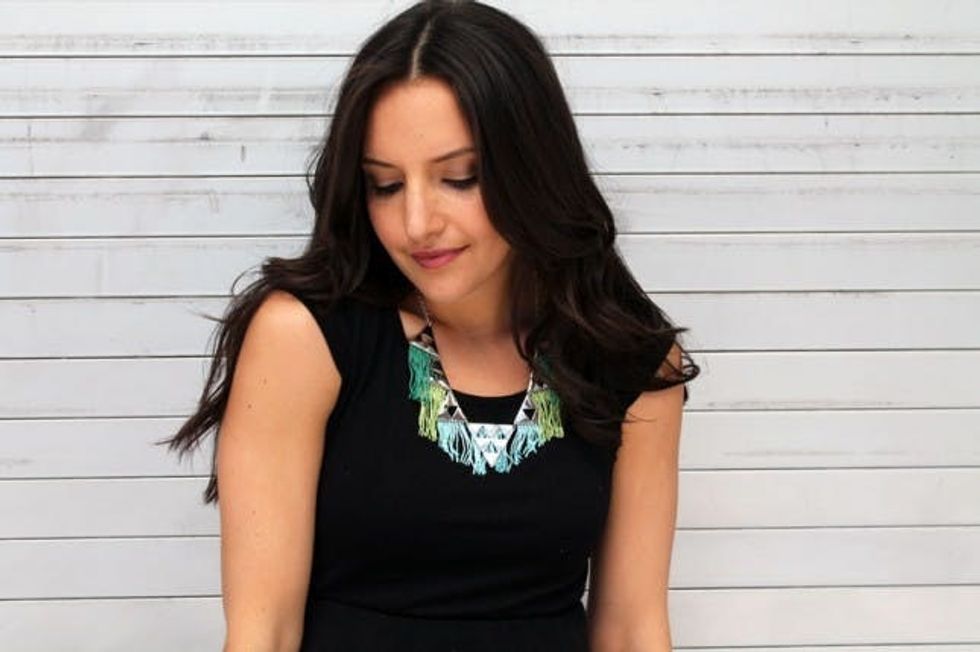 And last, chevron!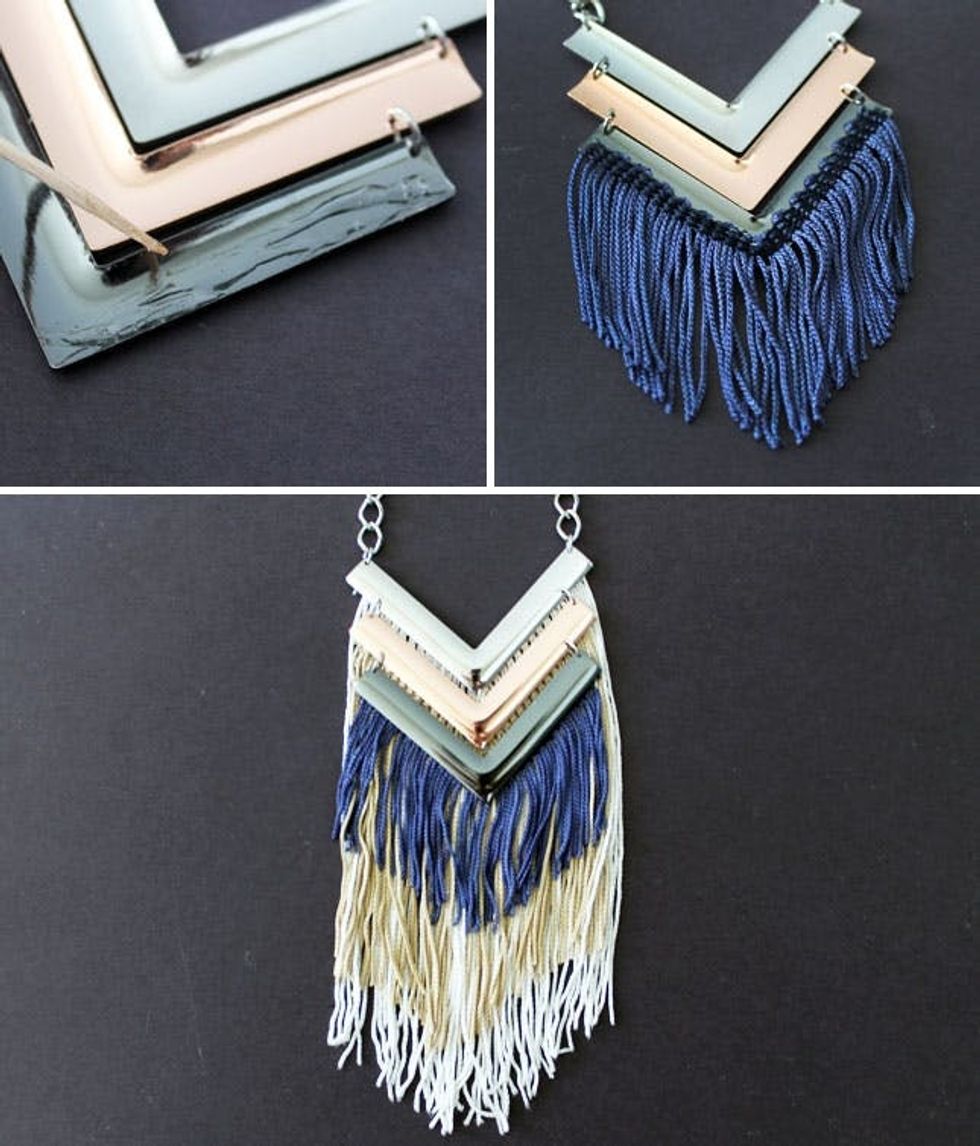 Choose a color of fringe that corresponds with each level of chevron and glue!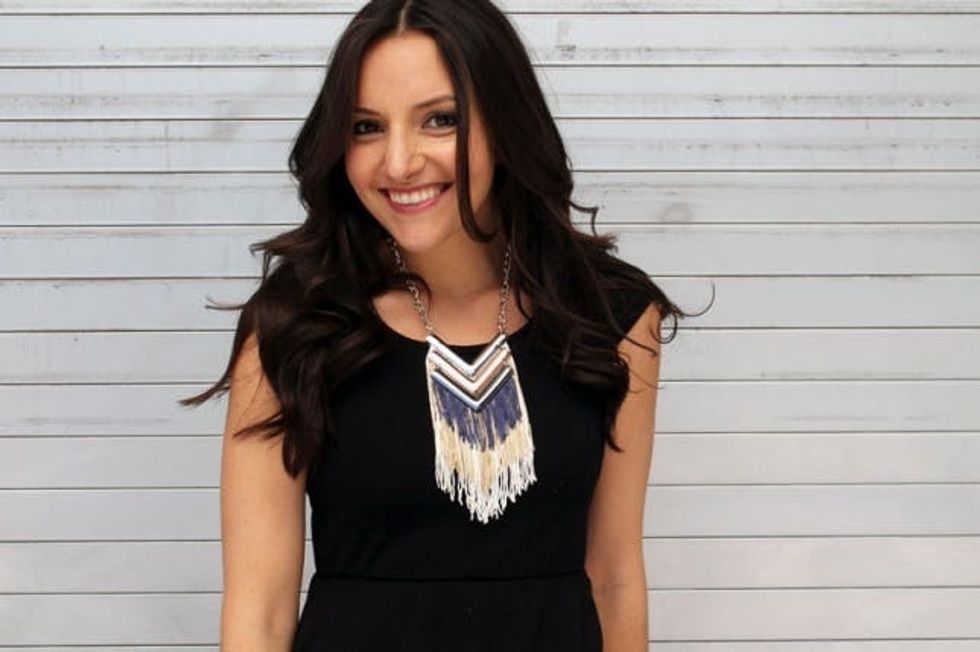 We're digging all of them!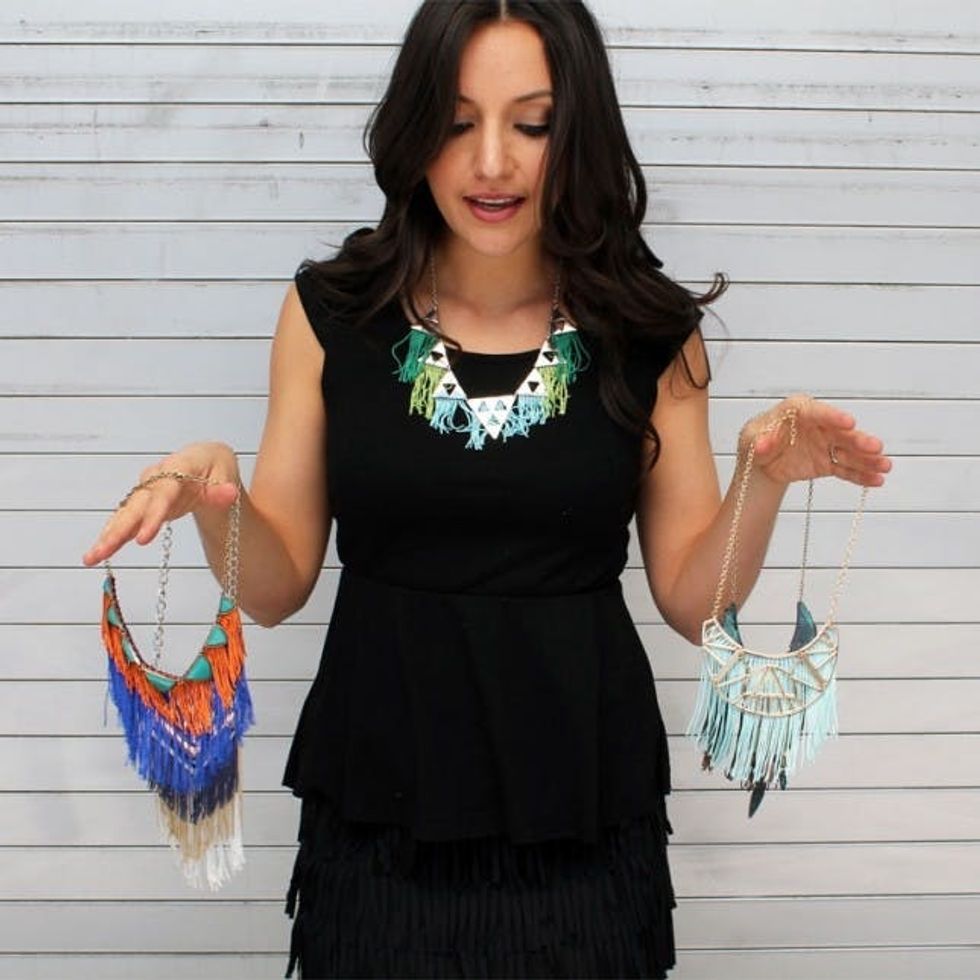 Which one is your favorite?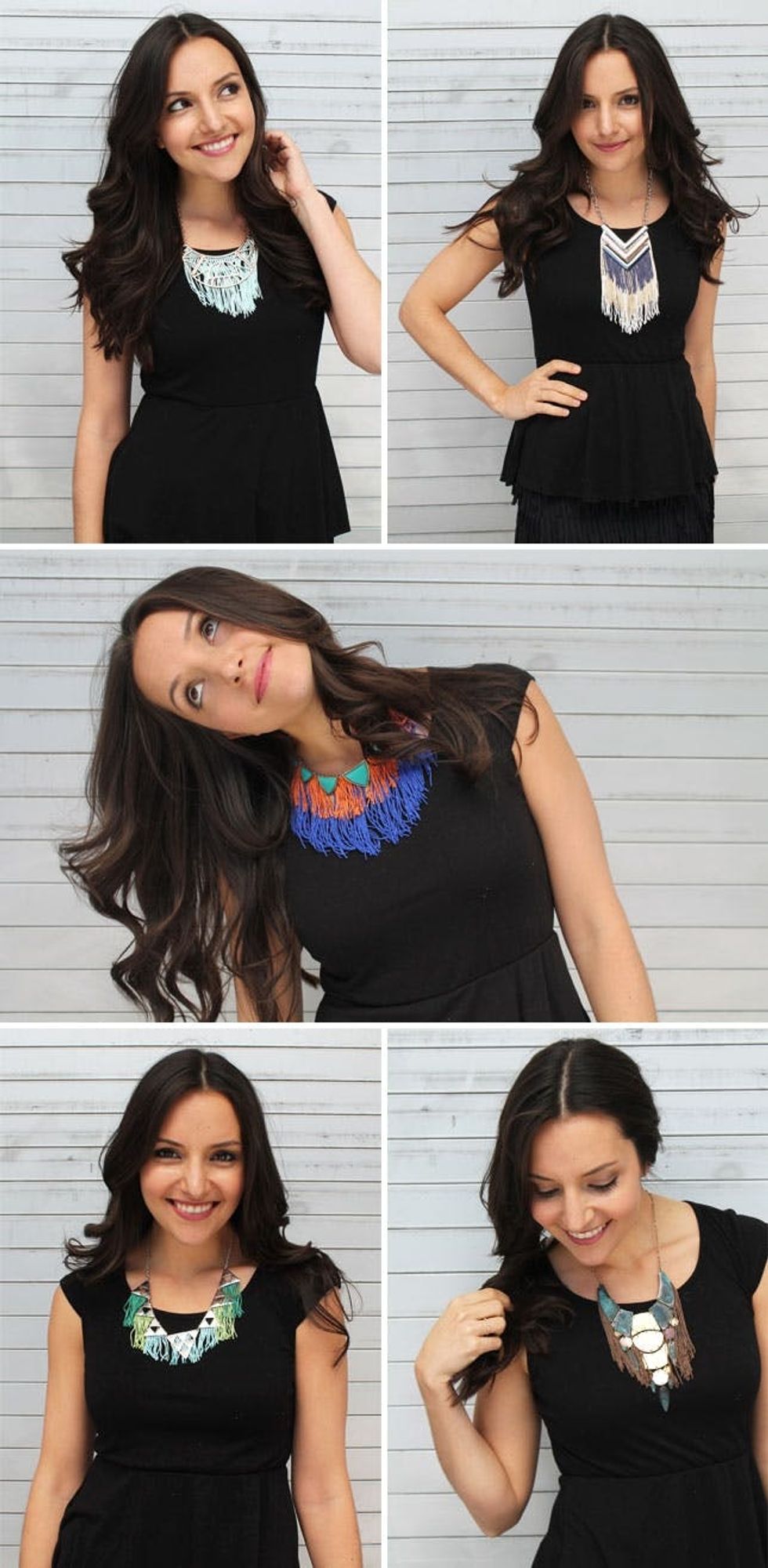 What other accessories do you have that are in need of an update? Talk to us in the comments below.
Misty Spinney
Misty Spinney is a hair stylist, makeup artist, and fashion stylist with a strong background in design and deep passion for creativity.
DIY Style
Still haven't taken up that new creative skills you swore you'd learn this year? Or ready to take your design skills to the next level? Let's say so long to the weirdest year ever by checking those big learn-something-new goals off our perpetual to-do lists.
We've teamed up with Clorox to give you the gift of unlimited creativity now through the end of the year. Once you sign up, you can take as many of our 120+ classes as you want for FREE for one whole month!
Here's how it works:

Head to brit.co/learn and sign up for the "All Access Pass."
Use the code "CLOROXCARES" at checkout to redeem your free month of classes.
You will be automagically signed up for Clorox's email list once you redeem your free all access pass. (It's the #1 Choice for Disinfection!)
Your pass lasts one month from when you checkout. This means you have unlimited access to all the classes during that month.
This offer is valid now through December 27, 2020.
Browse our catalog to find the right class for you, tell a friend and take the class together over Zoom, or organize a 'cocktails + crafts' night with a friend in your bubble so you can learn something new together.
What are you waiting for? Time to start learning all the things!

Thanks to Clorox for making this happen! When it counts, trust Clorox.
Lifestyle