15 DIY Ideas for Decorating Your Grad Cap
May 14, 2016
Like a true DIYer, you know how to channel your creativity to help you celebrate your achievements, so crafting your way through graduation is no exception. Sure, it may seem like your decisions are only getting tougher — figuring out whether or not to take a gap year or scouring LinkedIn for the best jobs for a recent grad, for instance — but don't forget to live for the moment and celebrate your achievements. The best (and most Insta-worthy) way to channel your creativity is by DIYing your graduation cap. Scroll down for inspo that'll get those creative juices flowing and help you sum up those golden years, all on a pretty, square cap.
---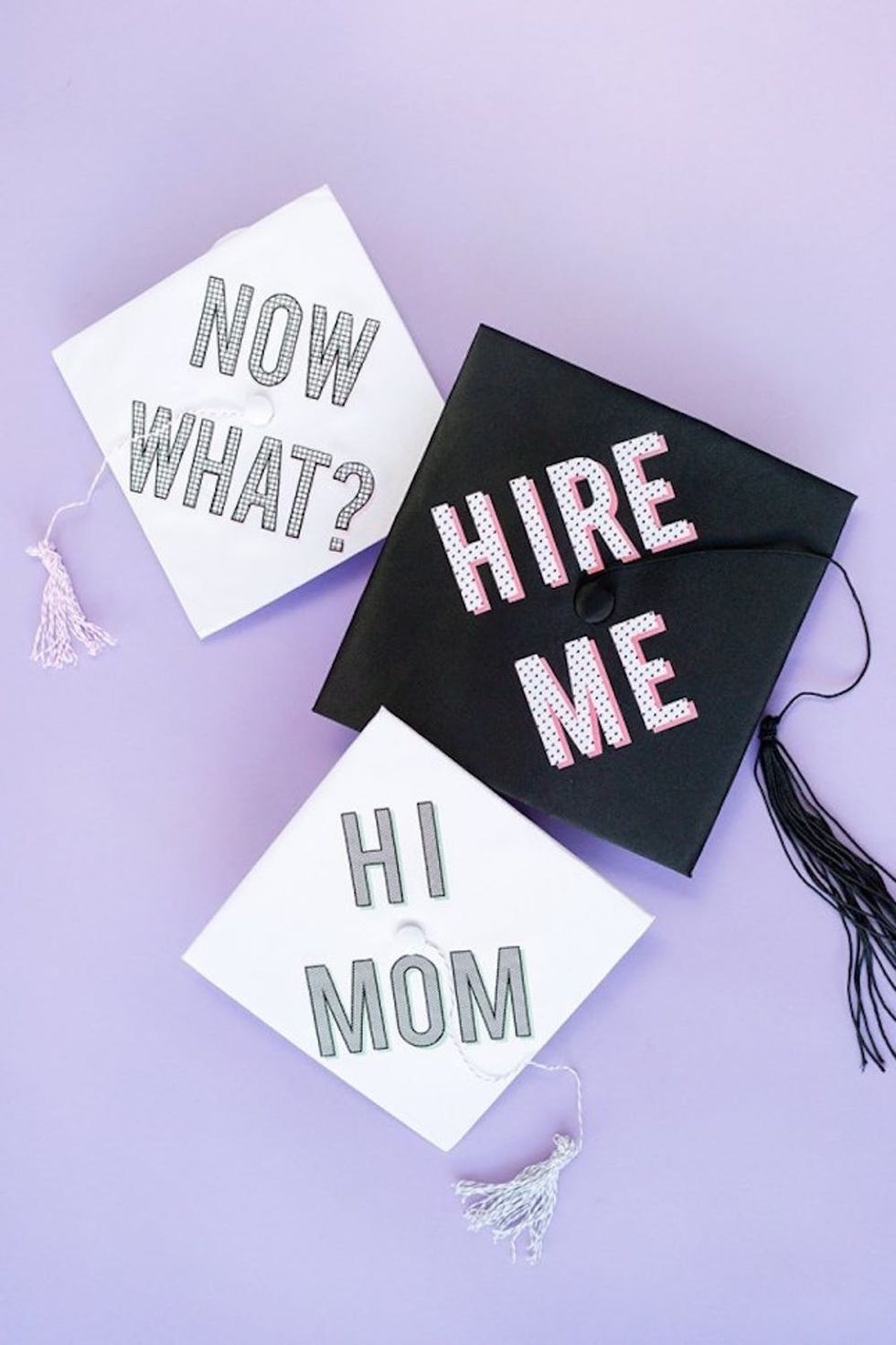 1. DIY Graduation Cap Messages: Use printable vinyl to print out a fun, cheeky phrase of your choice. If the phrase "Hire Me" hits a little close to home, just give a shoutout to your mom, for helping you get this far.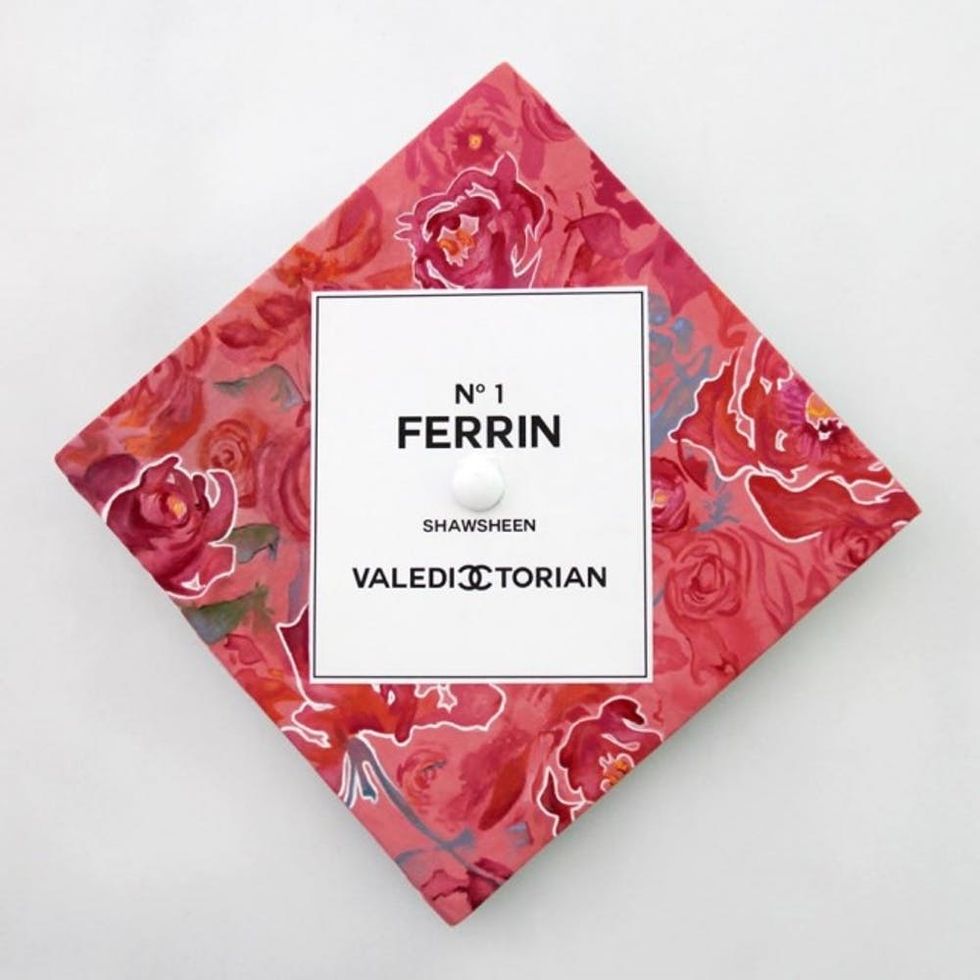 Inspired by Chanel, this classy cap upgrades the drab graduation cap into one that's absolutely fab-u-lous. Go black and white for a classic look or opt for a floral print like this one to stand out amongst the crowd. (via Raine Ferrin / Pinterest)
Grace Lee
Grace is an LA-based freelance writer, documenting her everyday life via her Instagram. She's a fan of spontaneity, individual style, all things Harry Potter, cuddling with her two dogs, and exploring new places. More about Grace can be found on her blog,
Girl Meets World
.