Healthy Holiday Treats for Your Cookie Swap
Dec 20, 2017
The holidays are here and we're feeling so festive! A tradition we love is swapping Christmas cookies with our friends and family… because is it really the holidays without some gingerbread women and snickerdoodles?!
---
So we whipped up our own healthier versions of all the classics. These are Tone It Up Nutrition Plan approved, which means they're made with whole, unprocessed ingredients. Most of them are also made with our plant-based, gluten-free non-GMO Tone It Up Protein. And they're all so delicious, your friends and fam won't even know they're healthy!
Bring these to your holiday celebrations this weekend and they'll make everyone extra merry.
We're wishing you the sweetest and happiest holiday!
Snickerdoodles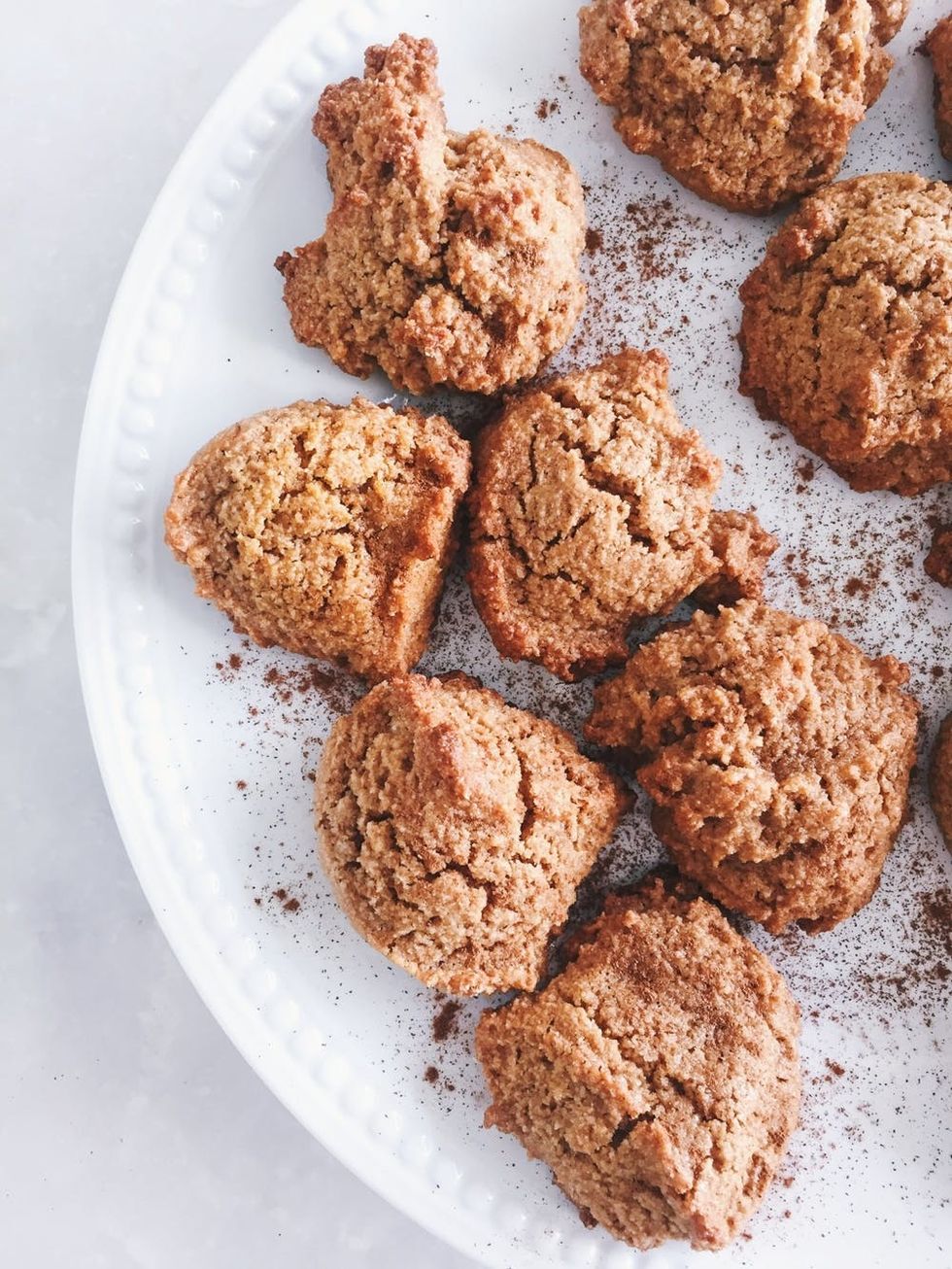 This recipe is a favorite with our families! It tastes amazing and makes your kitchen smell like heaven.
Ingredients:
Makes 24 cookies (1 cookie per serving)
Instructions:
1. Preheat the oven to 350 degrees Fahrenheit.
2. In a bowl, combine the coconut sugar, brown sugar, and coconut oil. Stir in the vanilla and egg whites.
3. In another bowl, combine the almond flour, baking powder, cinnamon, and salt. Stir to combine. Add this mixture to coconut oil mixture.
4. Shape dough into 1 tablespoon balls. Place on a cookie sheet sprayed with coconut oil and flatten each one.
5. Bake for 8-10 minutes. Enjoy!
Gingerbread Cookies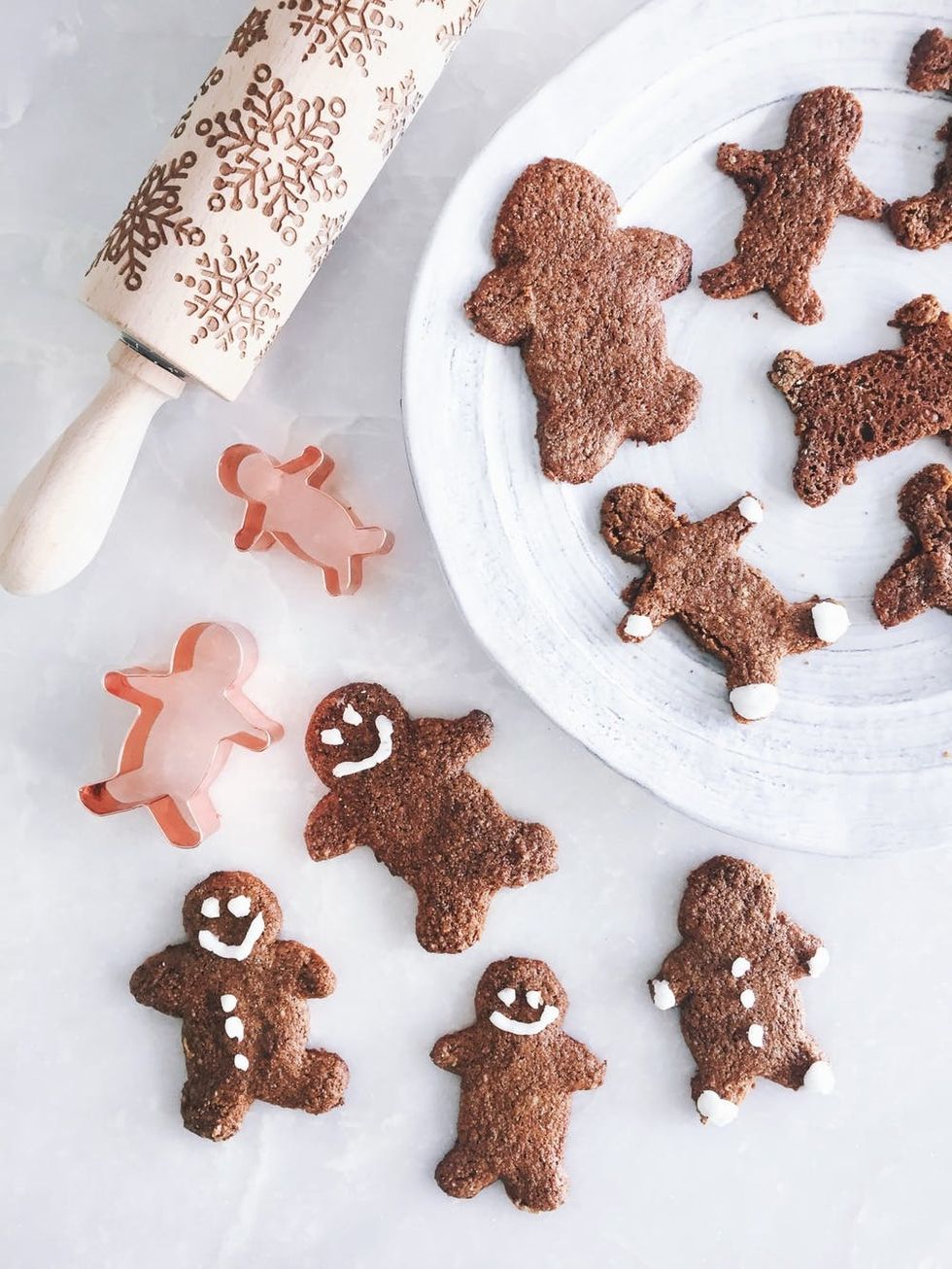 Gingerbread men (or women!) always bring the holiday vibes, and it's so much fun to decorate them with friends and family!
Try the gingerbread cookie recipe HERE.
Peanut Butter Blossoms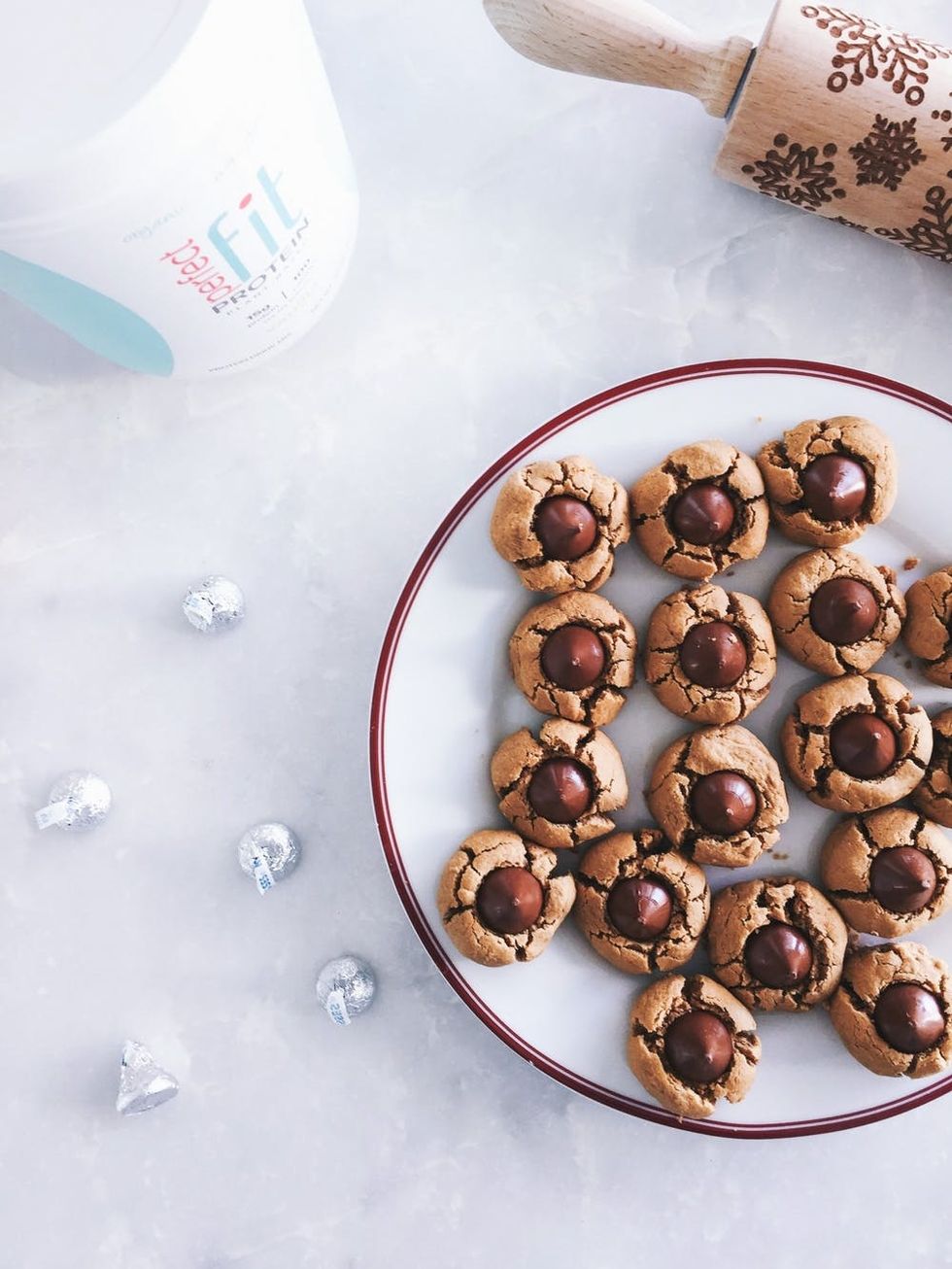 Peanut butter and chocolate is the ultimate combo. Plus, these are so easy and quick to whip up before a party or cookie swap.
Grab the peanut butter blossoms recipe HERE.
Sugar Cookies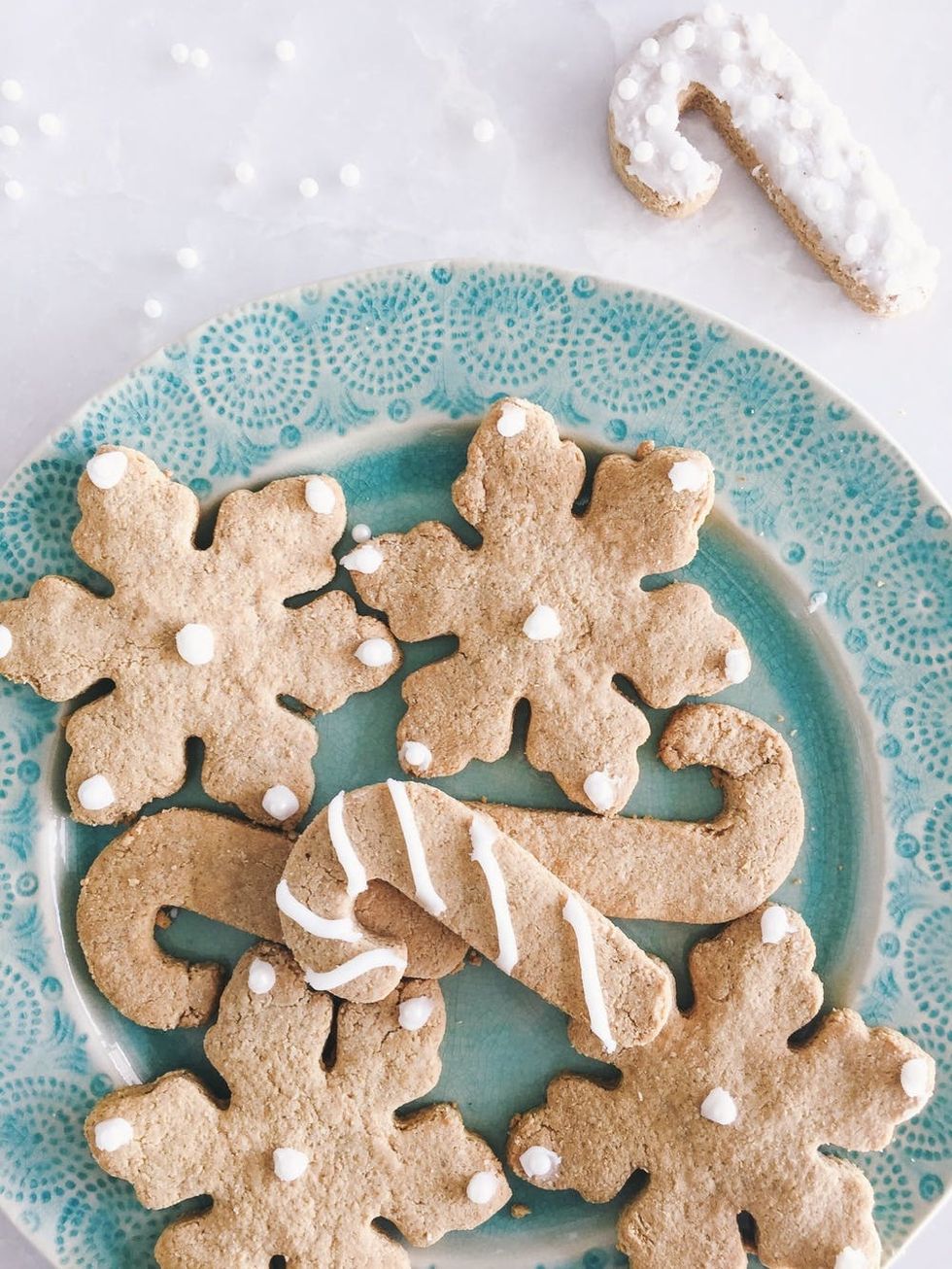 You can never go wrong with these classics. Make a batch before friends arrive for a party and let them cool while you chat and sip wine. Then you can ice them together!
Try the sugar cookie recipe HERE.
Mint Chocolate Chip Brownies